A bumper year for business at RX events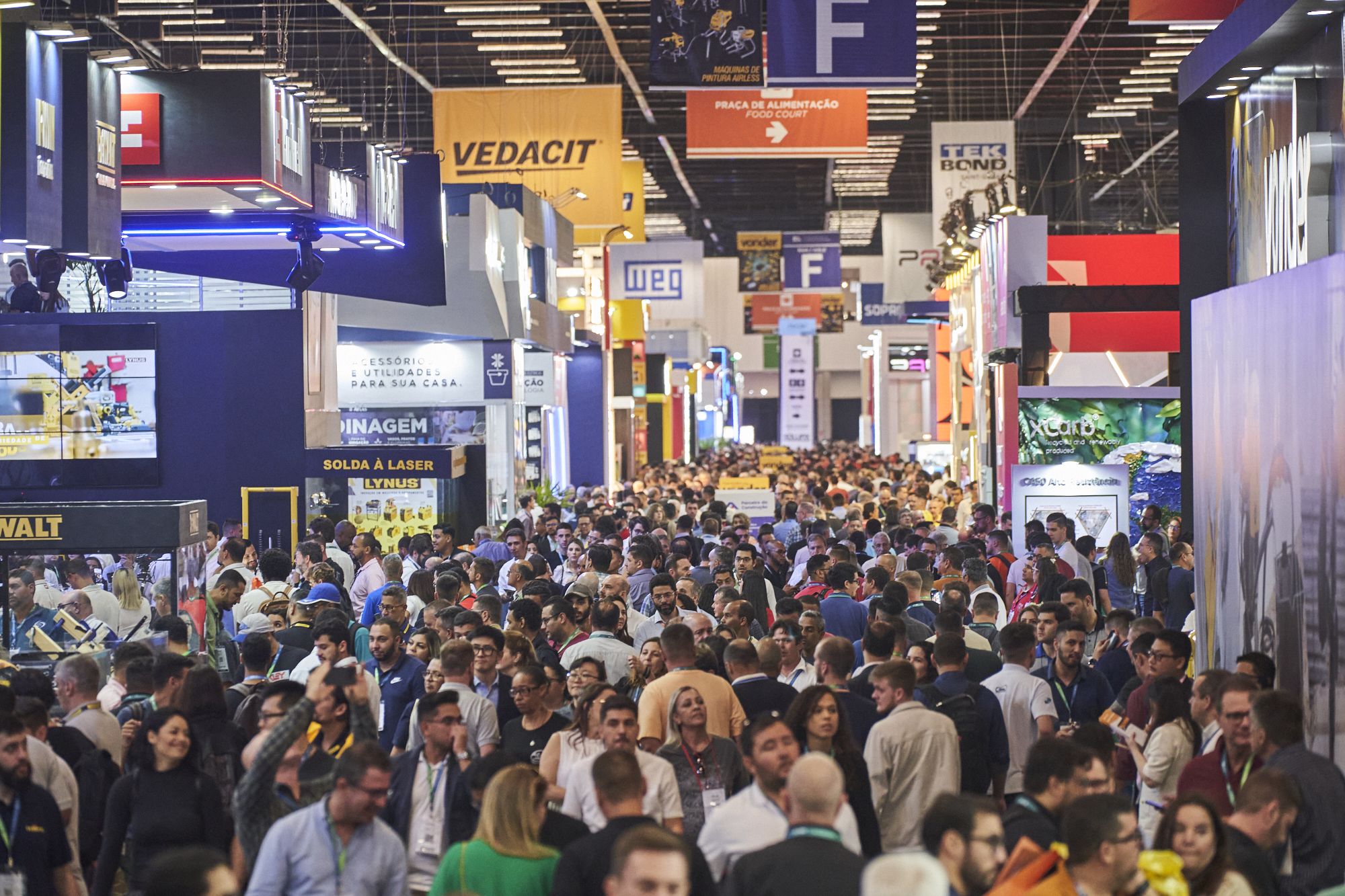 Thanks to our 'build back better and smarter' strategy, many RX global events in 2023 are exceeding pre-pandemic levels of participation, and even setting new all-time records. We hear from six RX shows around the world whose stories highlight the unique power of business building at our digitally driven, face to face trade shows.
"The shows we put on in May and June performed, on average, better than their versions pre-COVID. It's a big deal……Our exhibitors are desperate to rebuild their databases, they're desperate to engage on a world stage, they are desperate to meet new buyers, and they've also been innovating for the past three years in a bit of a bubble."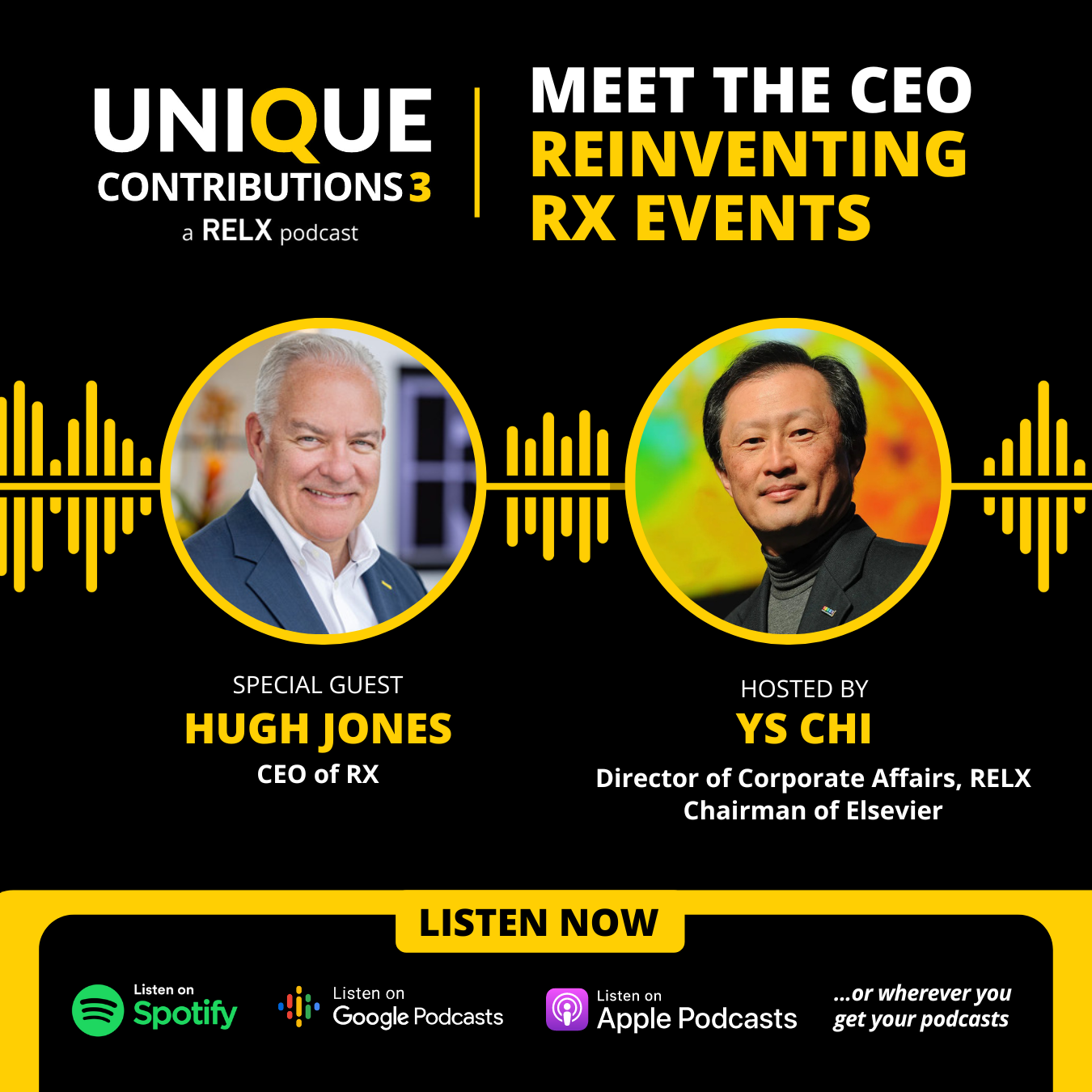 China Gifts boosts imports and exports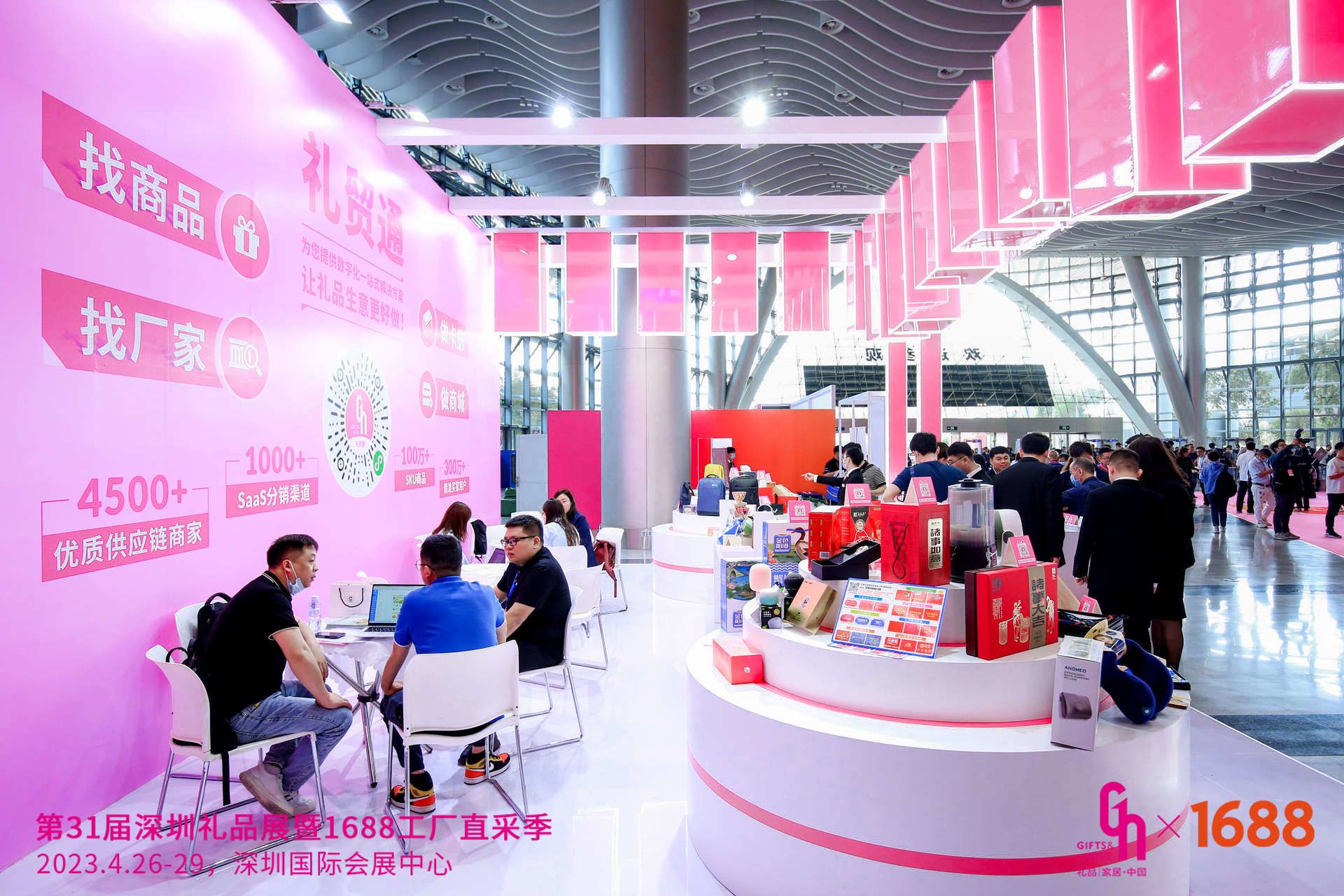 Beijing's rapid dismantling of Covid lockdowns in January couldn't have been more timely for the China (Shenzhen) Gifts and Homeware show, the largest trade show of its kind in mainland China. Held in April, the 2023 event was a magnet for local companies seeking to boost exports, and international suppliers looking to reconnect with their customers face to face and secure new business in the world's second largest economy.
Over 158,000 buyers attended the event, from across China and around the world – a dramatic increase on the 94,200 visitors recorded at the last pre-pandemic event. Exhibitor numbers also increased significantly, from over 2,000 in 2019 to 2,500+ in 2023, reflecting a clear return of industry confidence.
Zheng Qiuhan, Business Manager for SKG said: "We have been exhibiting for several years, and this year's traffic has increased significantly compared to the previous three editions. Our clients come from all over the world. Thank you to the organizers for bringing us confidence and new business opportunities."
The Shenzhen Gift Fair is one of seven gifts and home events in five cities in China throughout the year. Gift Fair participants can also now take advantage of RX's 365 gift sourcing and procurement platform, Gift Trade Connect (Limaotong) which provides a one-stop digital market intelligence, sales and sourcing solution to replenish supply chains and boost the gift and homeware industry economy year-round.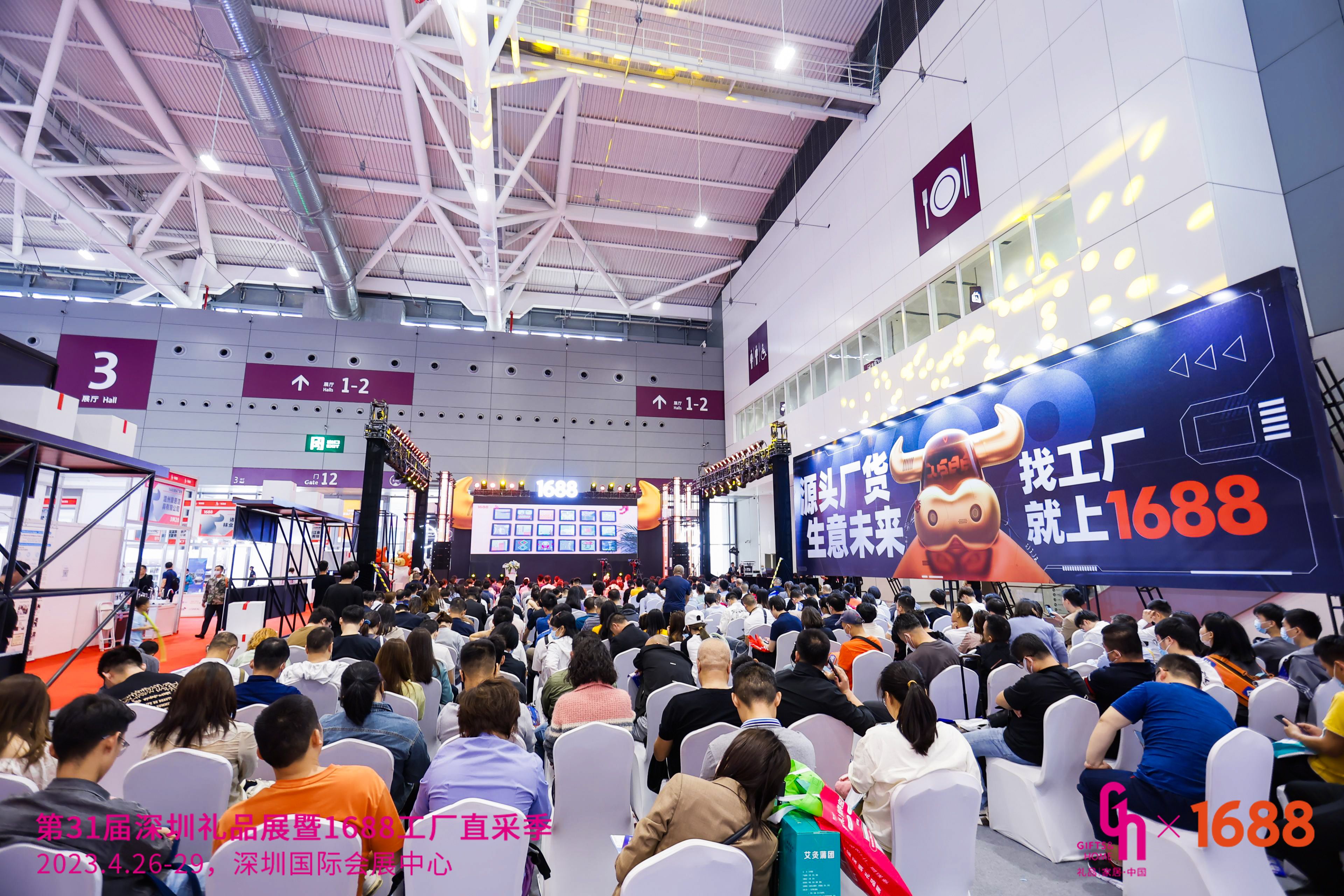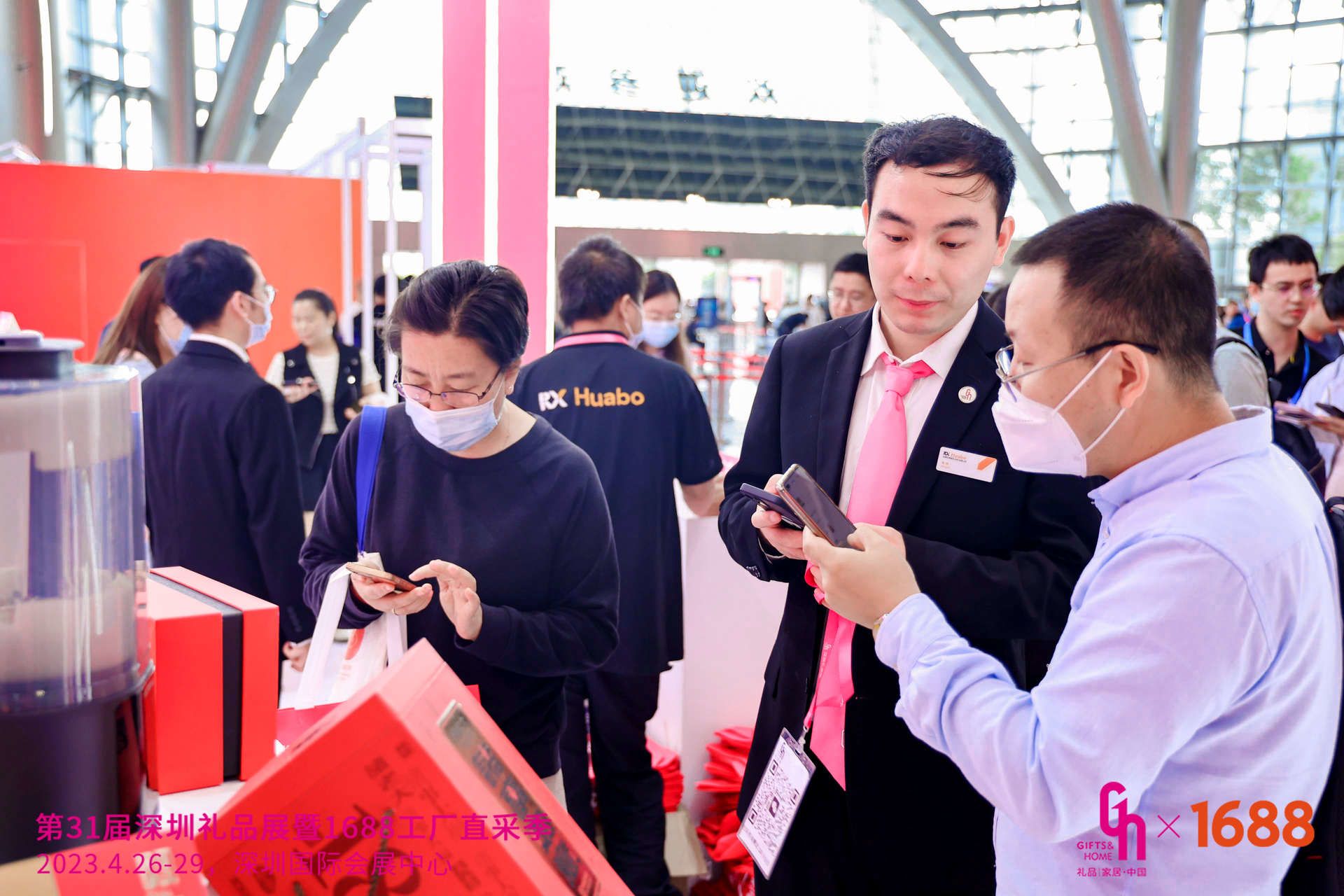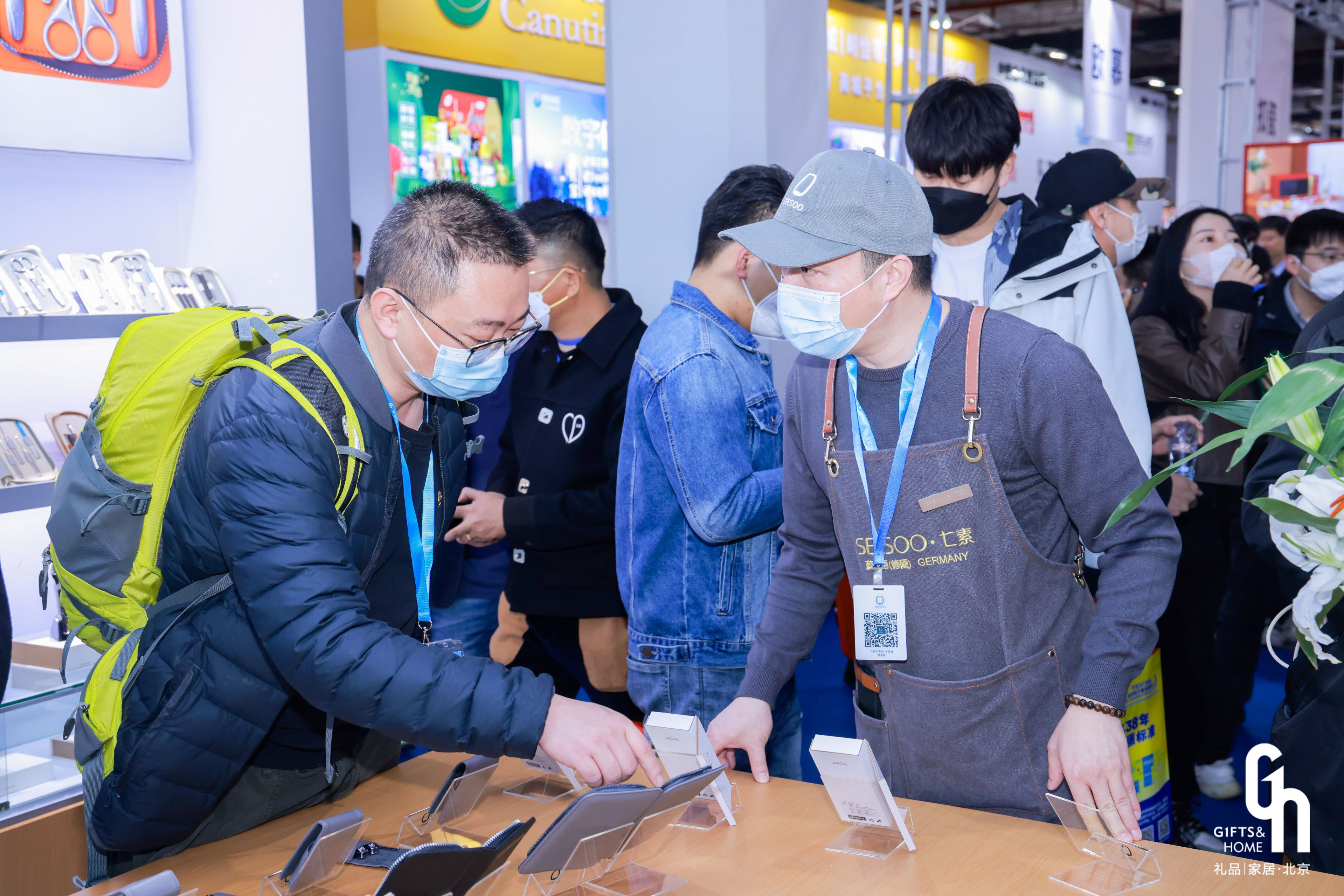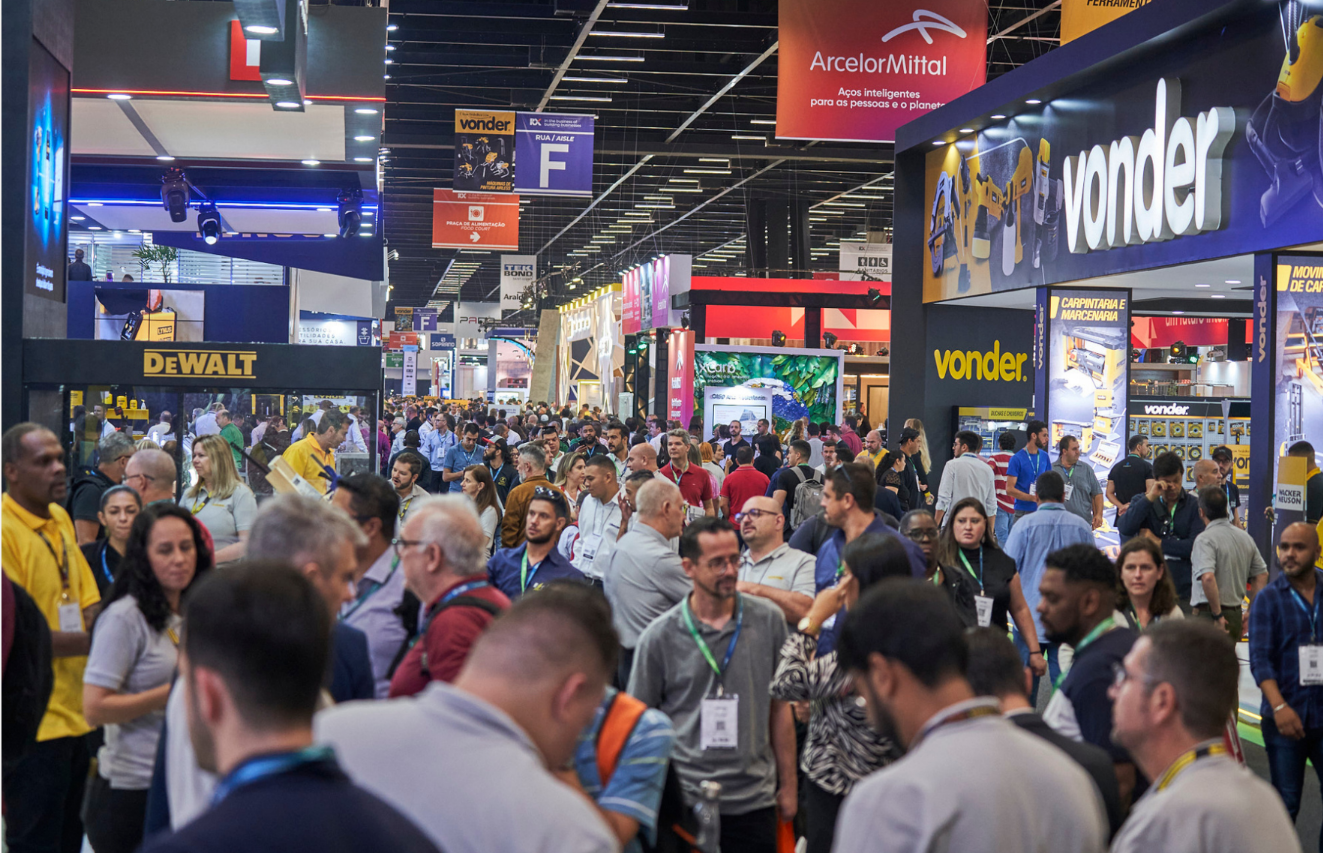 Feicon is the largest face to face event for the construction and architecture sectors in Latin America, and the 2023 edition, held in Sao Paolo in April, was one of the biggest of all time, consolidating Feicon's reputation as an indispensable platform to boost business, build relationships and forge partnerships in the industry.
"The pent-up demand to network and do business at this year's event was clear" said Mayra Nardy, Portfolio Director. "Not only was Thursday the most visited day in the 27-year history of the show, but the 4-day event also marked a milestone in lead generation with over 249,000 connections captured on Emperia, RX's innovative smartphone app."
"Emperia allows our exhibitors to quickly and reliably capture the contact details and product interests of buyers visiting their stand by simply scanning their badge. They can also add notes and rate each lead according to priority" Myra explained. "For the first time, exhibitors also had access to our Exhibitor Dashboard, which enables them to monitor their leads in real time, analyse their event performance, and improve their ROI," Myra added.
Feicon also offered more than 200 hours of content, providing a comprehensive overview of trends, innovations, and business insights across the entire construction chain. Among the novelties this year was the Influencer's Lounge which put visitors in direct contact with some of the main influencers in the market, including Daniel Zanco, Patrícia Pomerantzeff, and Professor Iza Valadão.
Commenting on the event, high performance tools manufacturer Vonder said: "Feicon is where people must be if they want to get updated with the trends and see new products. At the show, there is a whole world to help sector professionals to improve their job."
For Brazilian wire and cable manufacturer Sil Fios, Feicon is "an opportunity to be in touch with clients from all over Brazil. We can optimize one hundred days in only four here."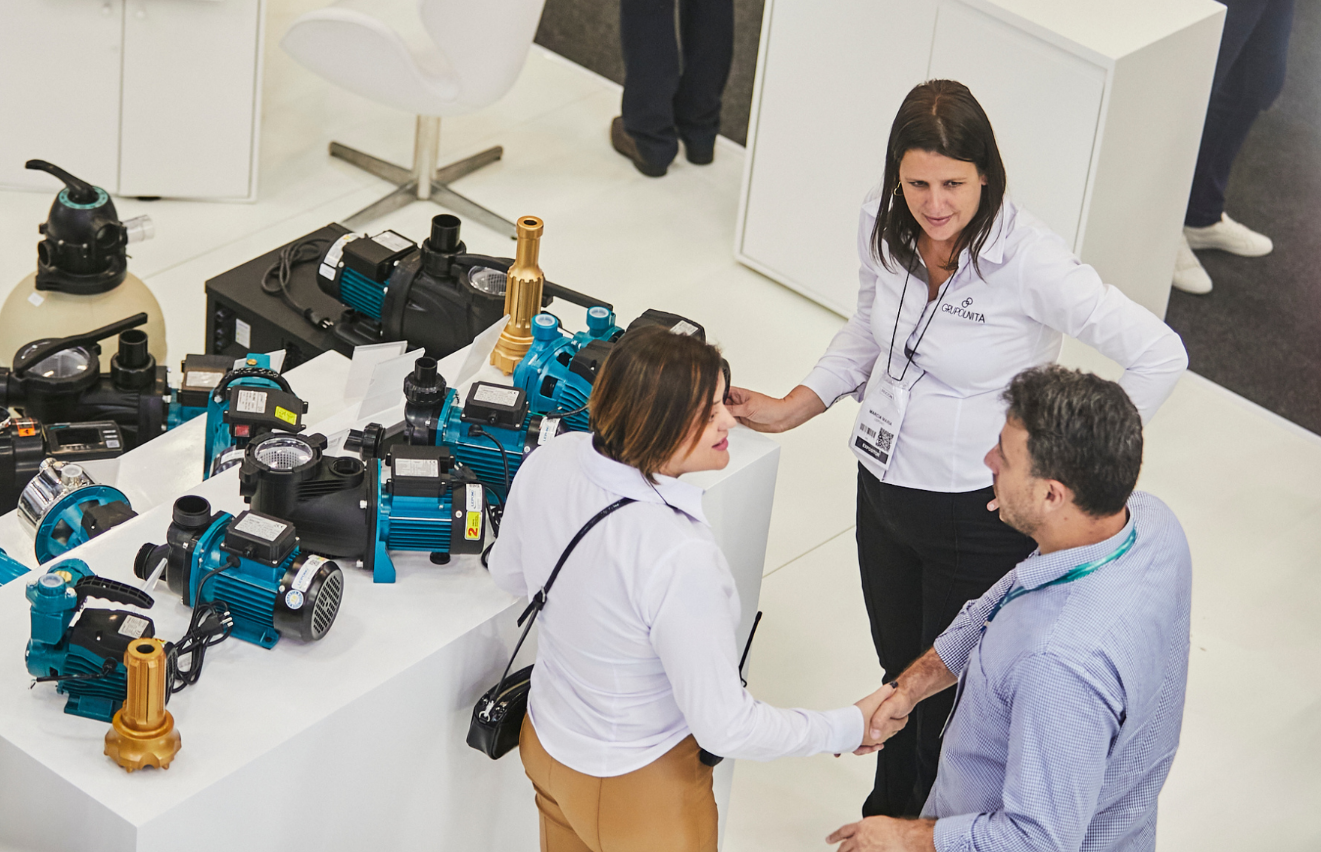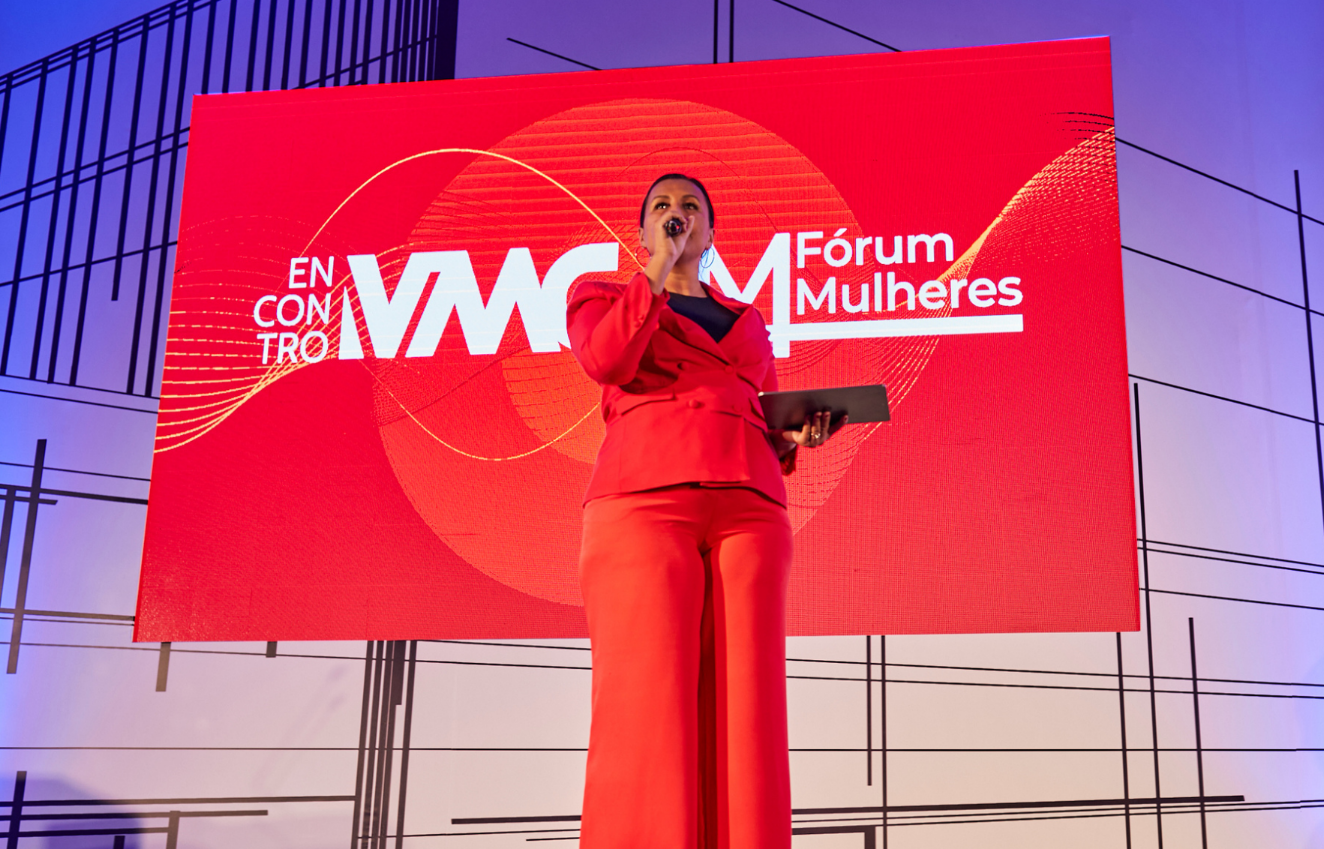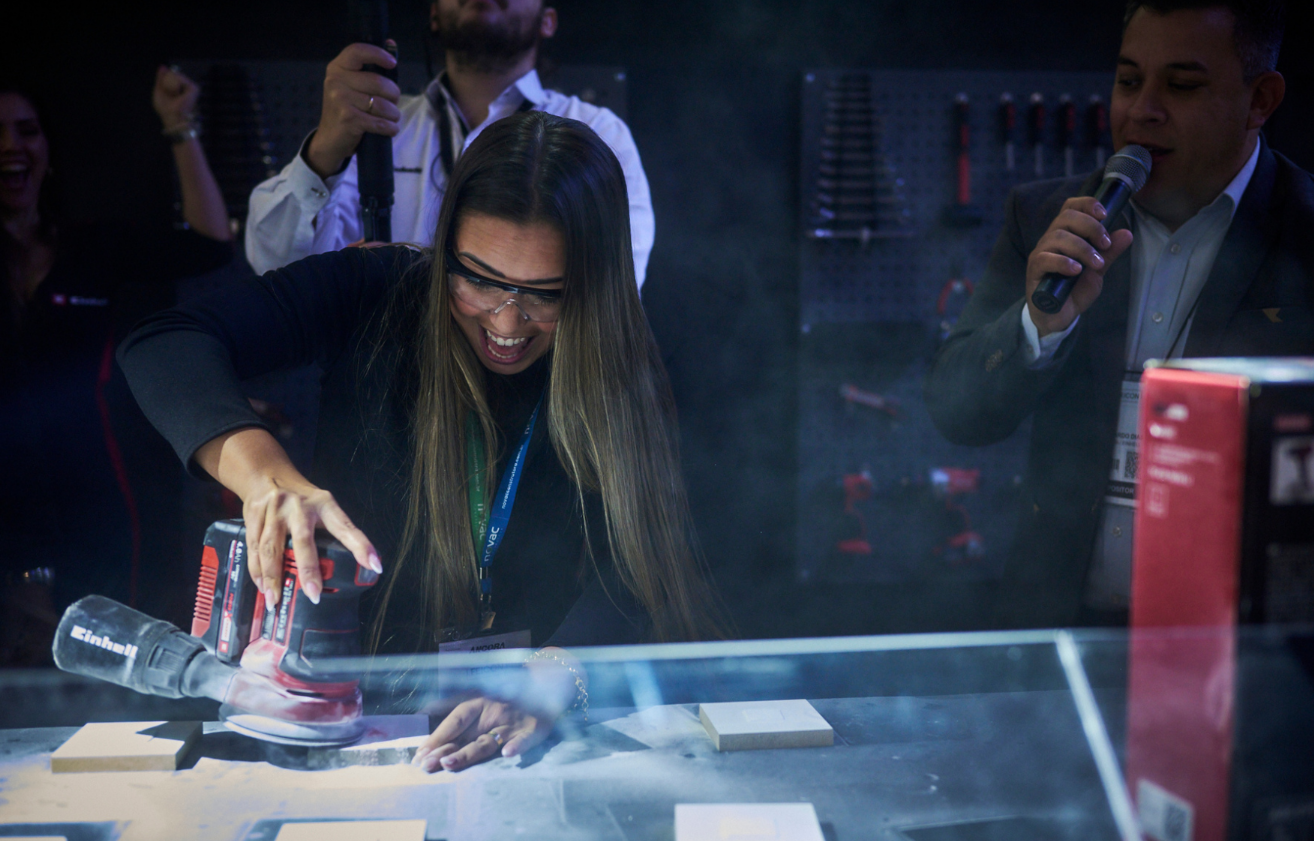 JCK expo celebrates sell-out show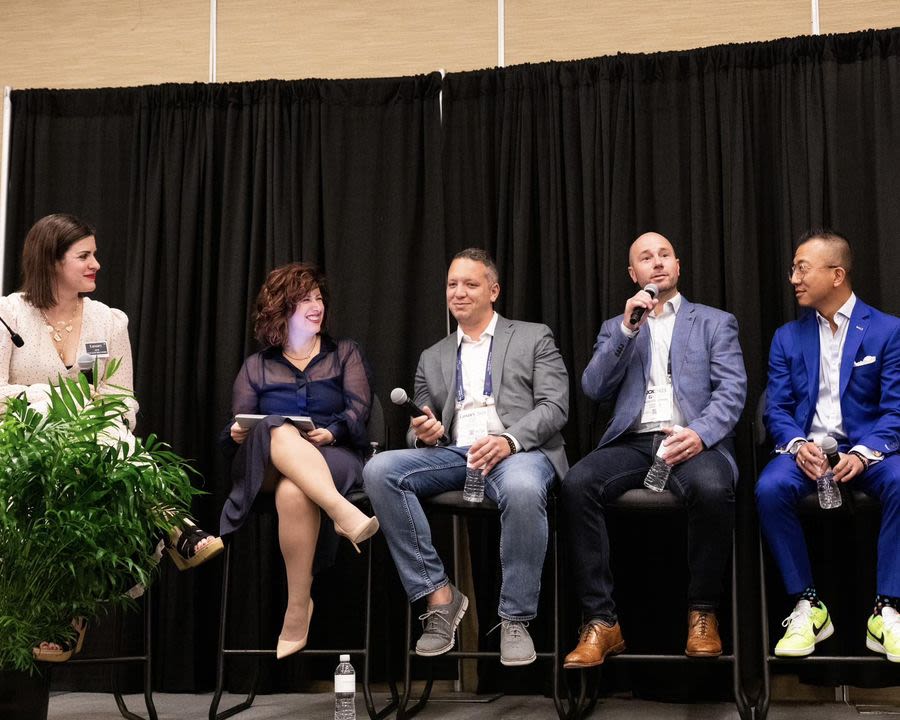 JCK, Las Vegas, the most important jewelry industry gathering globally, successfully held its 2023 edition in June with a sold-out show floor and attendance exceeding the 2022 event, which had already surpassed pre-pandemic 2019 levels.  
Over 30,000 industry professionals from all facets of the jewelry industry joined JCK and Luxury for a week of product sourcing, education, and networking. 18,000 attendees (up 8% from 2022) from over 100 countries conducted business with over 1,900 exhibiting companies.
"It was another incredibly energetic and successful year for JCK" said Sarin Bachmann, Group Vice President of the RX jewelry portfolio. "The increased attendance coupled with new show branding, engaging activations, innovative experiences, and enhanced education and networking received overwhelmingly positive feedback from both attendees and exhibitors. Our goal was to create an event that everyone looks forward to, in addition to needing to attend for your business, and we accomplished that and more."
"The energy at JCK 2023 was the best we've felt in years" said JCK exhibitor, Morgan Waters, Executive Director of Marketing Services & Events at fine jewelry manufacturer, Stuller. "The outlook was positive, and our customers were optimistic about the rest of the year. It was wonderful to reconnect with so many of our friends and customers in the industry,"
"JCK and Luxury are a must-see event. I love to touch base with the designers and vendors that I have been buying from throughout the year. It's a time to actually sit down with them, see what they have available, browse the show floor…. see what's new, what catches my eye, what's innovative, what people are gravitating towards, and most importantly, see the vendors that I love and want to support," added Lauren Kaminsky Goldman of ByGOLDGIRL.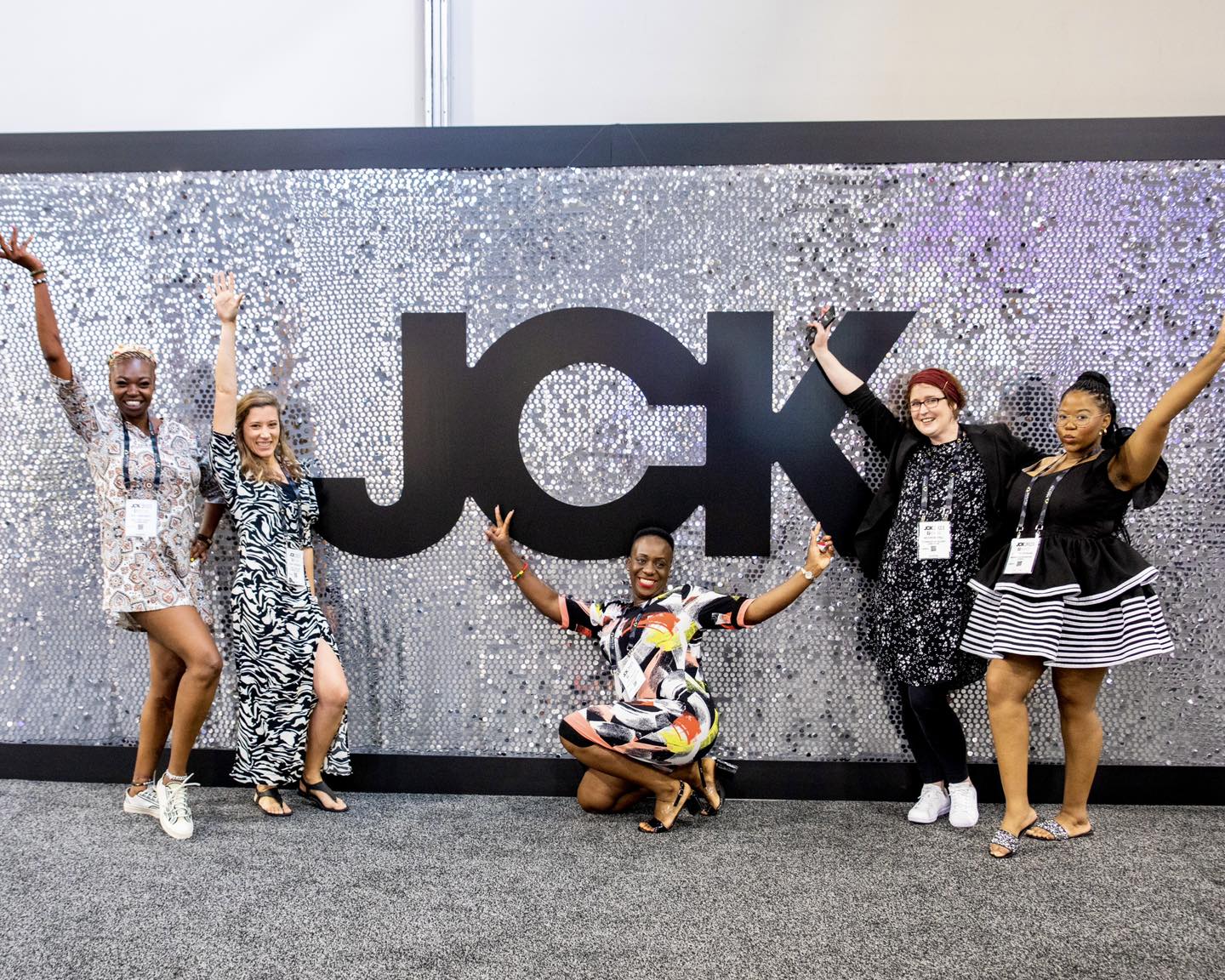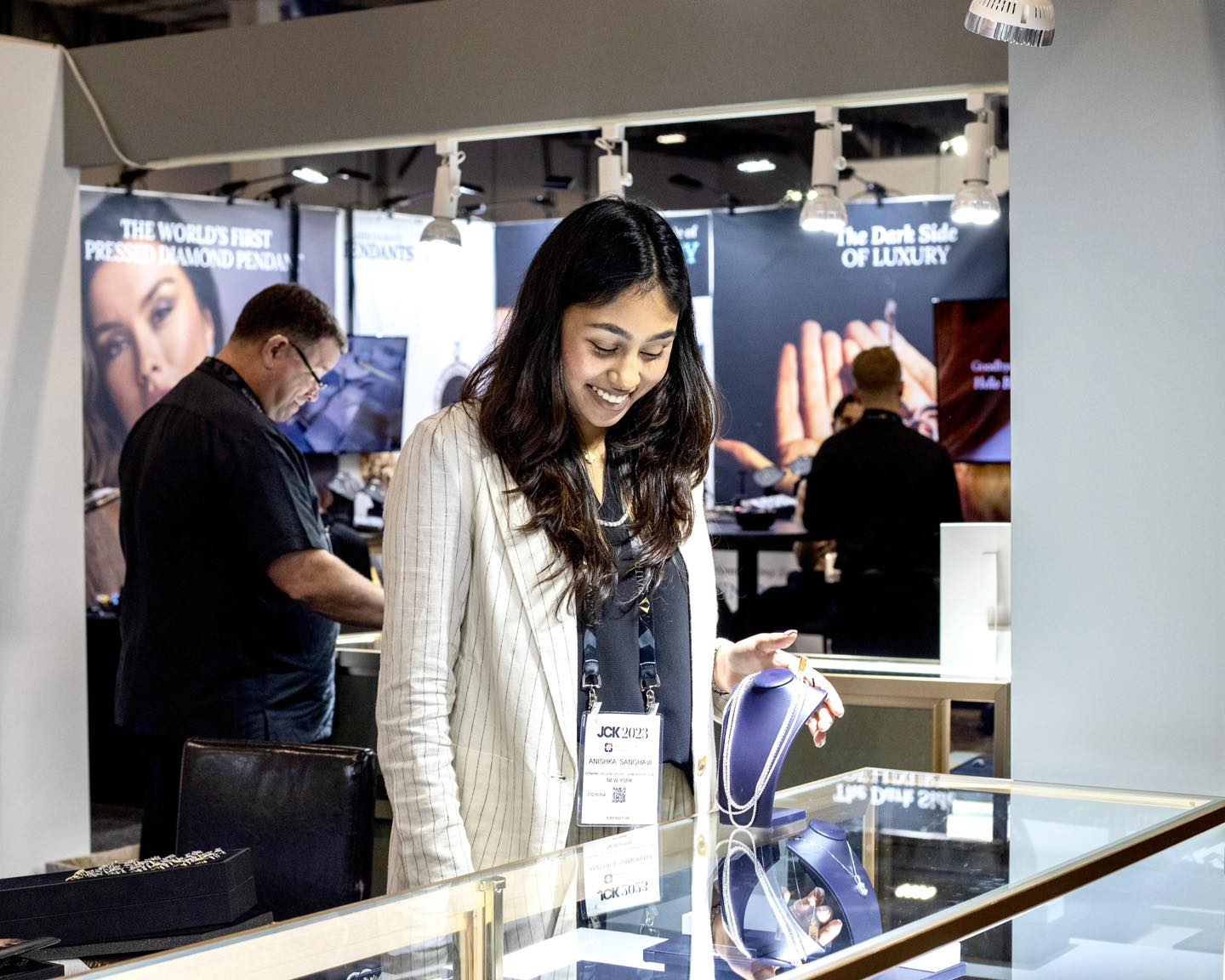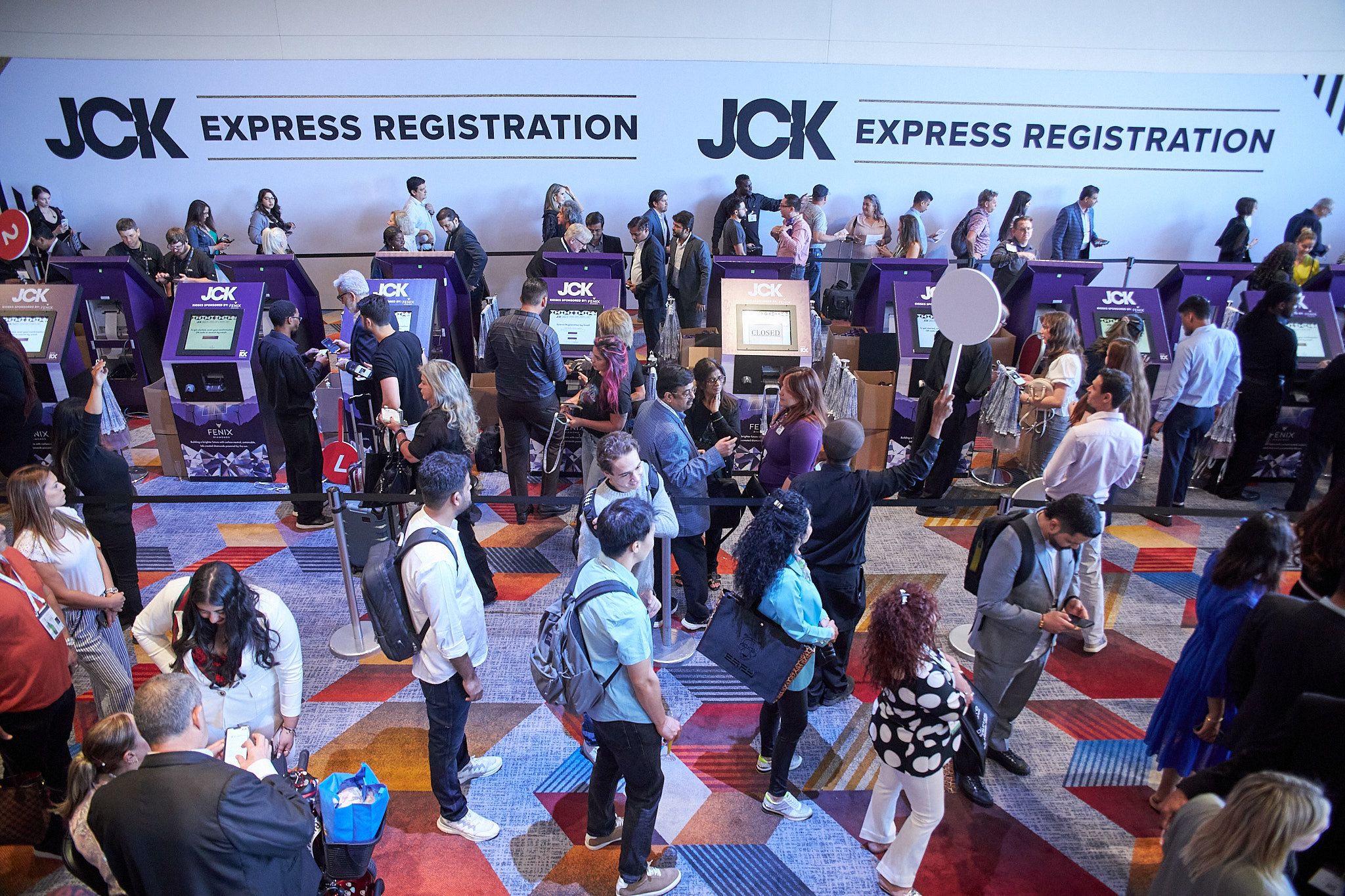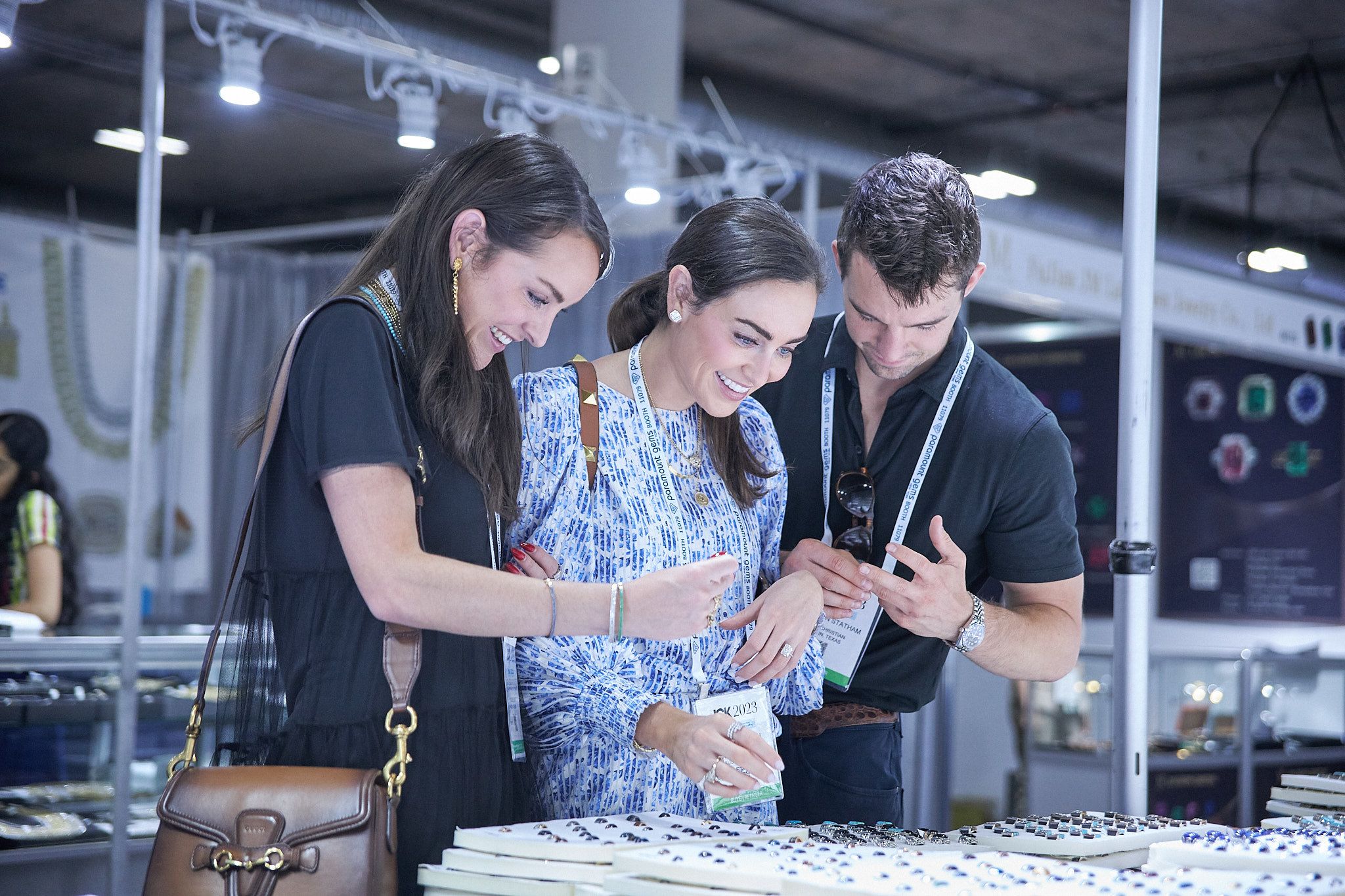 All Energy sets new records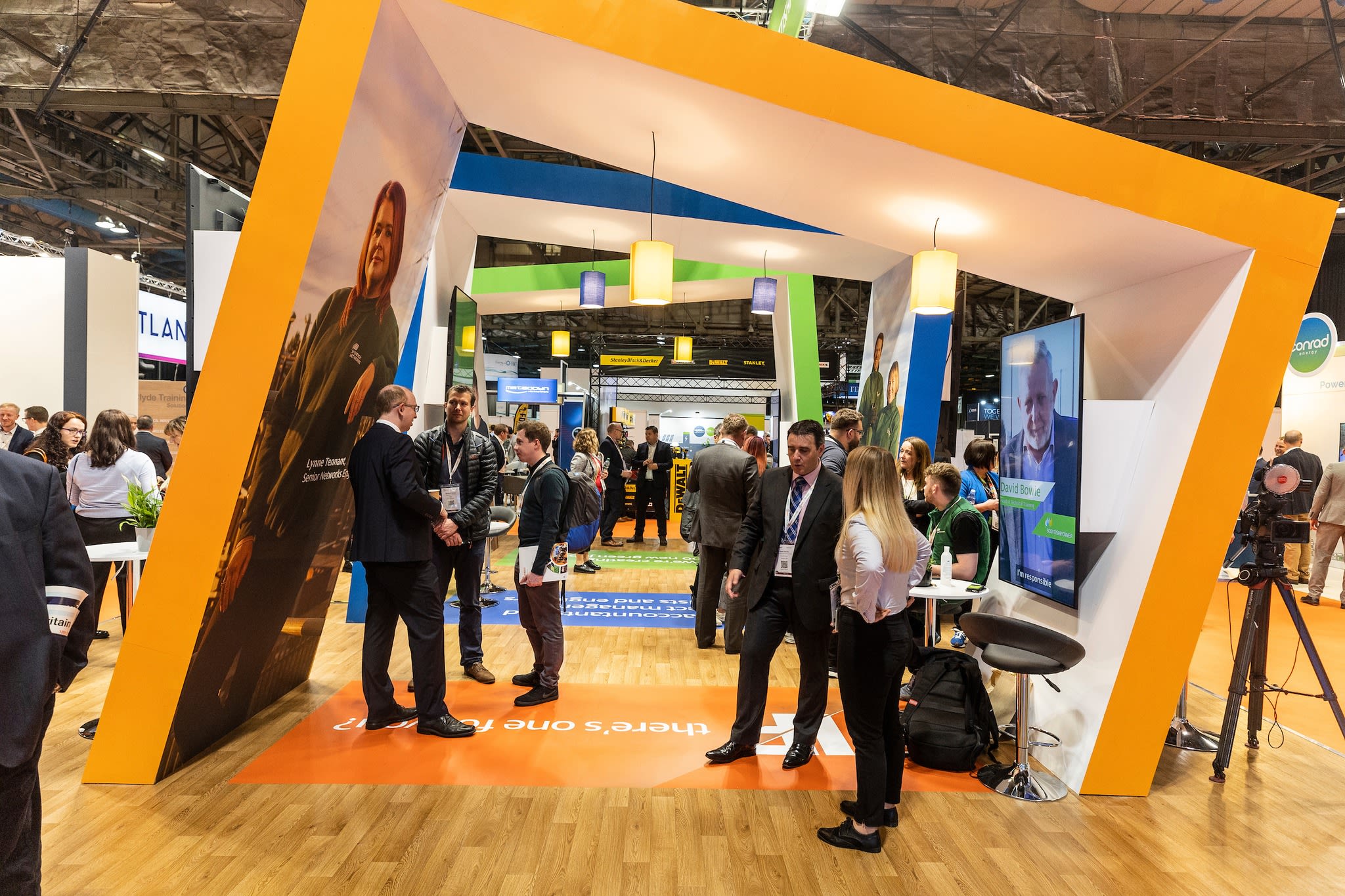 All-Energy is the UK's largest renewable and low carbon energy expo and conference, connecting clean energy suppliers and technology providers with energy industry developers, buyers, investors, and policy makers. Reflecting the urgency required to meet UK net zero emissions targets, the 2023 event in May broke all previous records.
Held alongside Dcarbonise at Glasgow's SEC the two events attracted over 9,700 participants and 230+ exhibiting companies from 15 countries, including over 80 exhibiting for the first time. Close on 600 speakers addressed the packed-out, free-to-attend conference, held across 11 conference streams and in eight show floor theatres, providing a one-stop shop for all levels of learning about policy, strategy, new developments, and innovative solutions.
"It was a fantastic two days" explained Jonathan Heastie, Portfolio Director, Energy & Marine. "The exhibition halls were constantly busy and buzzing with the sounds of business being done. Aside from the plethora of renewables subjects across the programme, we saw accelerated interest in hydrogen and a growing interest in all things geothermal. There was also a much bigger focus on green skills and jobs, especially re-skilling existing talent (much from the oil and gas industry), and attracting new entrants, including engaging younger workers and students."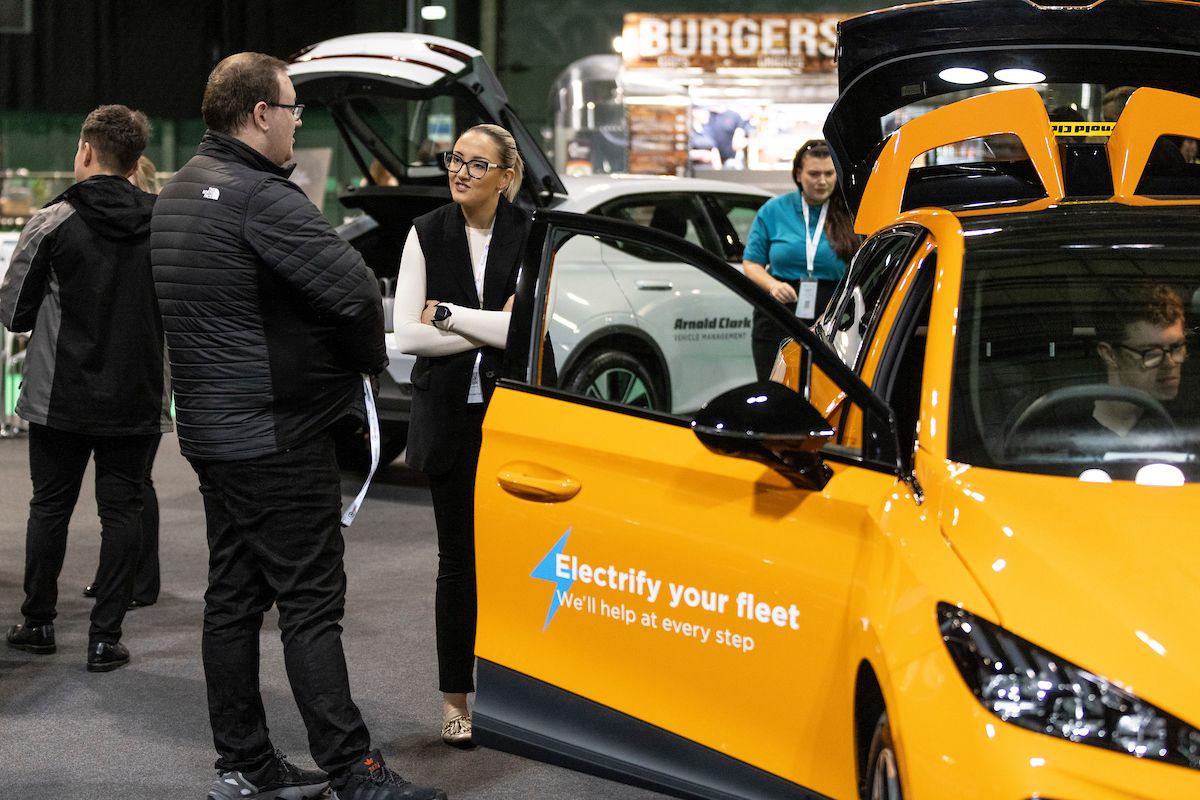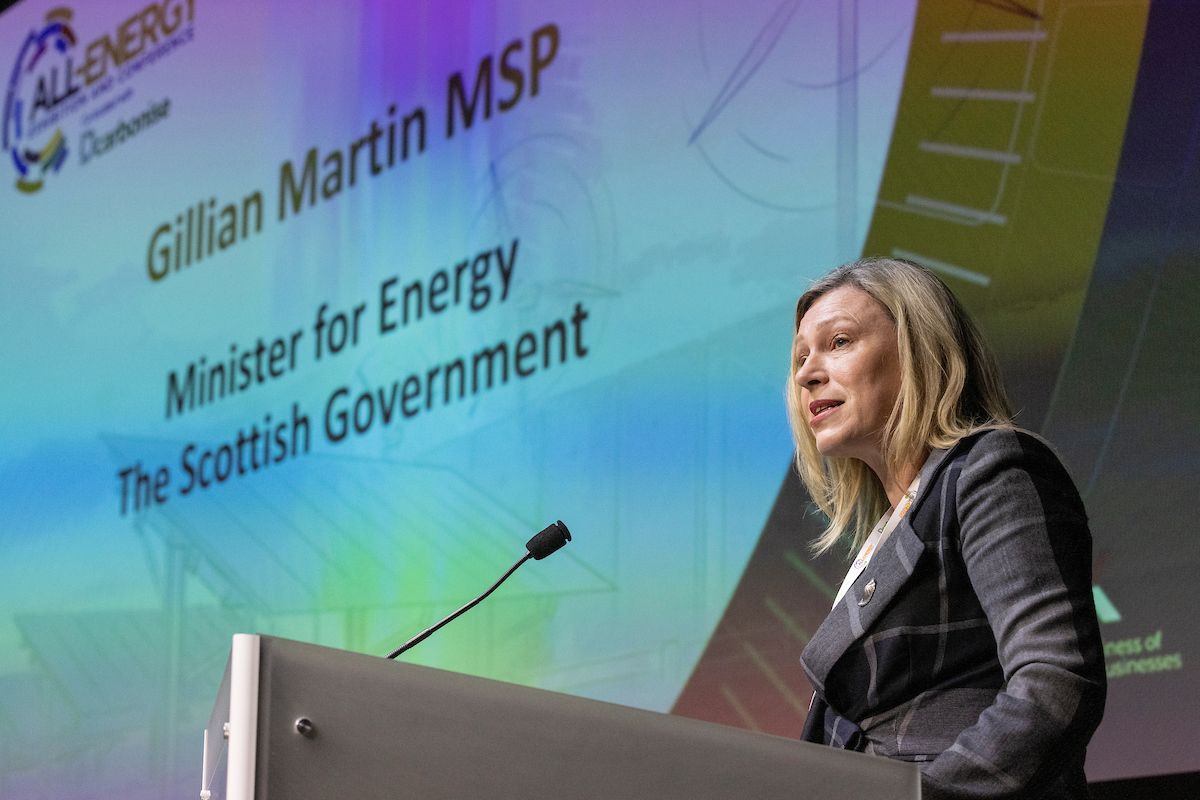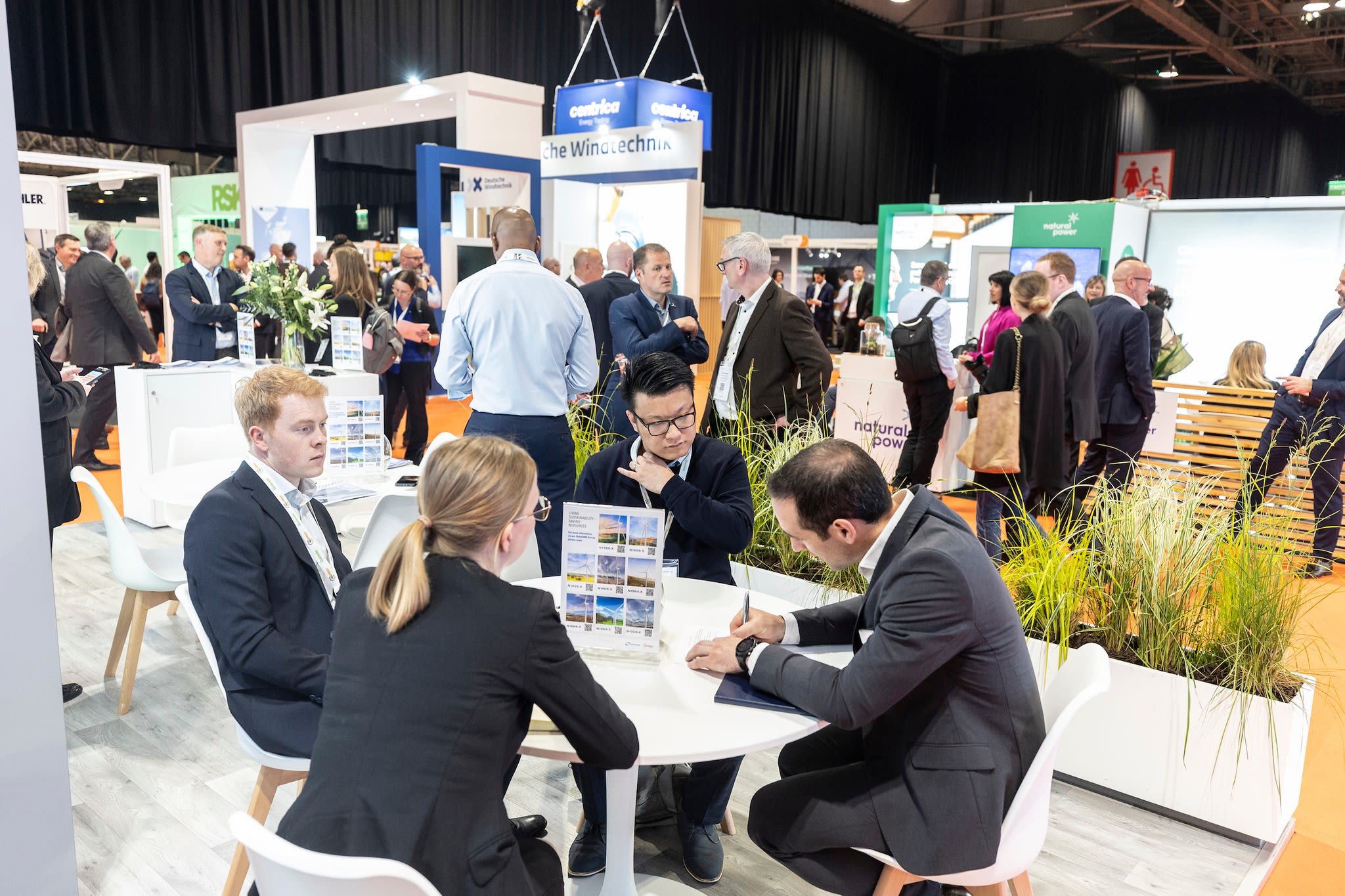 ATM delivers highest ever audience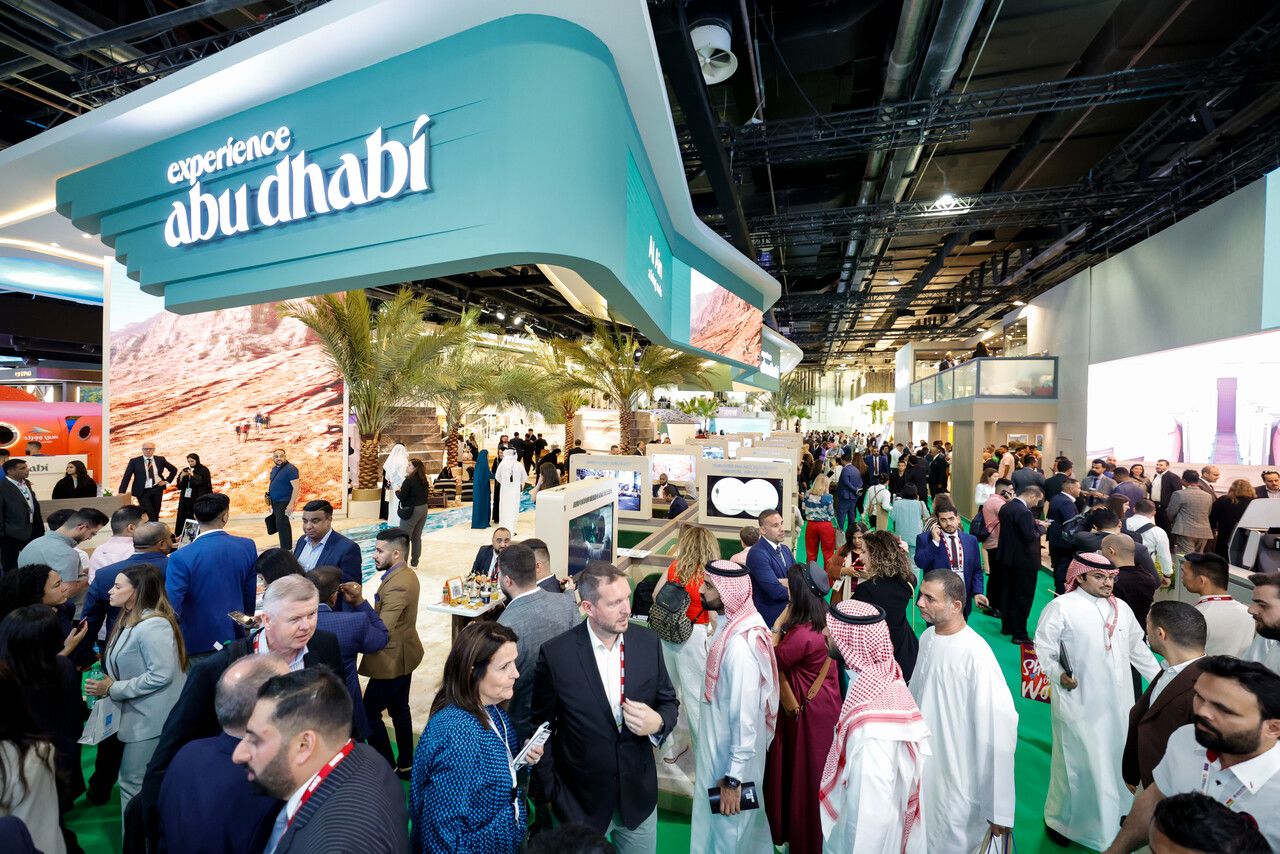 Arabian Travel Market celebrated its 30th edition in Dubai in May by establishing a new attendance record for the event – proof if it were needed that that Middle East's travel and tourism sector is booming. More than 40,000 people, including over 30,000 visitors, attended, representing a 5% increase over its highest pre-pandemic event.
In line with ATM 2023's theme, 'Working Towards Net Zero', over 2,100 exhibiting companies and representatives from 150+ countries gathered at Dubai World Trade Centre (DWTC) to explore how the industry can ensure sustainable travel for future generations.
"My colleagues and I are thrilled that so many tourism professionals were able to join us in Dubai to celebrate the 30th edition of the show and shine a spotlight on our sector's ongoing journey to net zero " commented Exhibition Director, Danielle Curtis. "The fact that we witnessed record attendance at ATM 2023 is extremely encouraging and a strong indication that the Middle East's travel industry is once again in excellent shape."
"If you're not at this event, you're not in the game" observed Michael Henderson, Co-Founder of Moon World Resorts. "It's a phenomenal event…very professionally staged, with great speakers and great subjects. It's a really professional show. And my goodness, there's a lot of people here."
"ATM is a landmark event in the calendar, I think, not just for the Middle East, but globally now" added Tim Cordon, COO, Middle East, and Africa for Radisson Hotels. "It's enormously well attended….and you see the passion and the energy for our industry which, coming out of what's been a tough few years, just shows you how resilient we are and that the desire people have to travel is in no way diminished."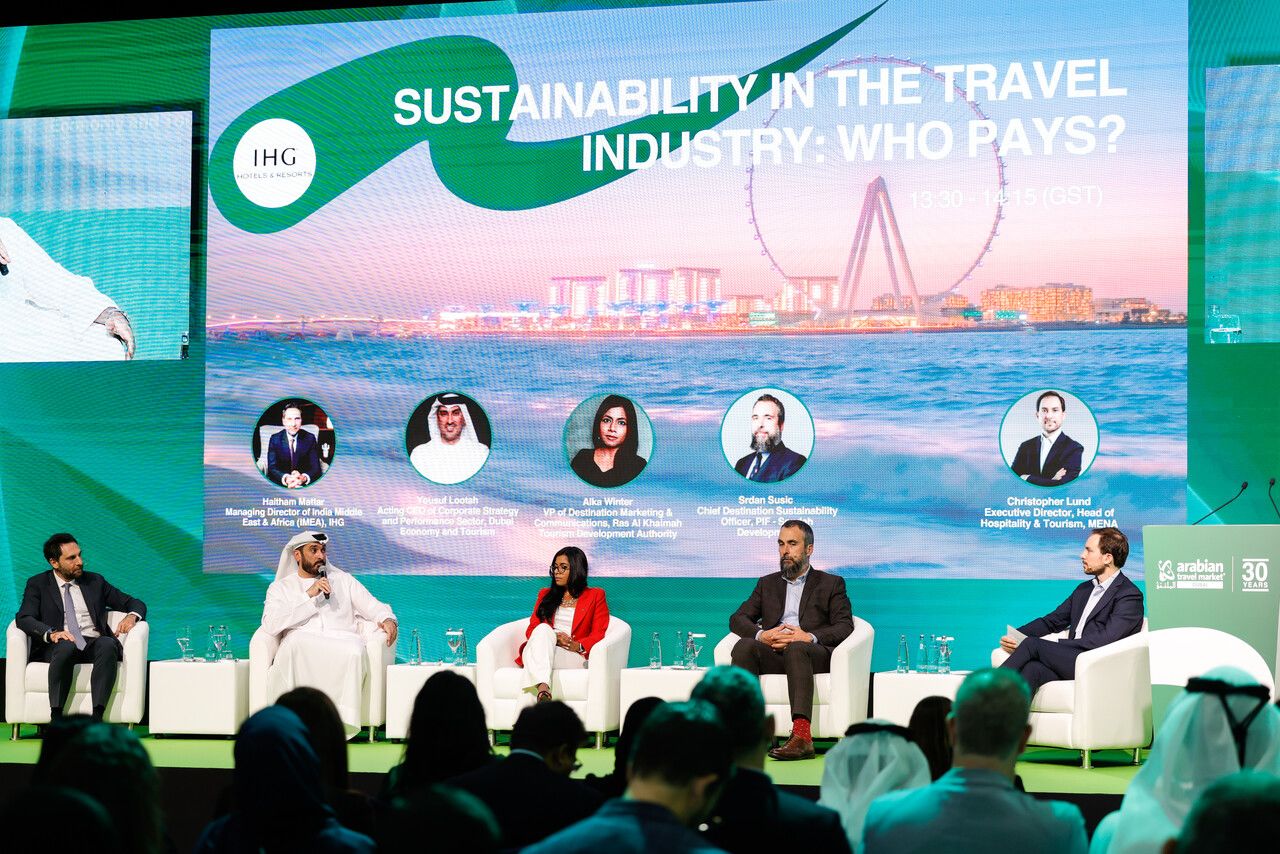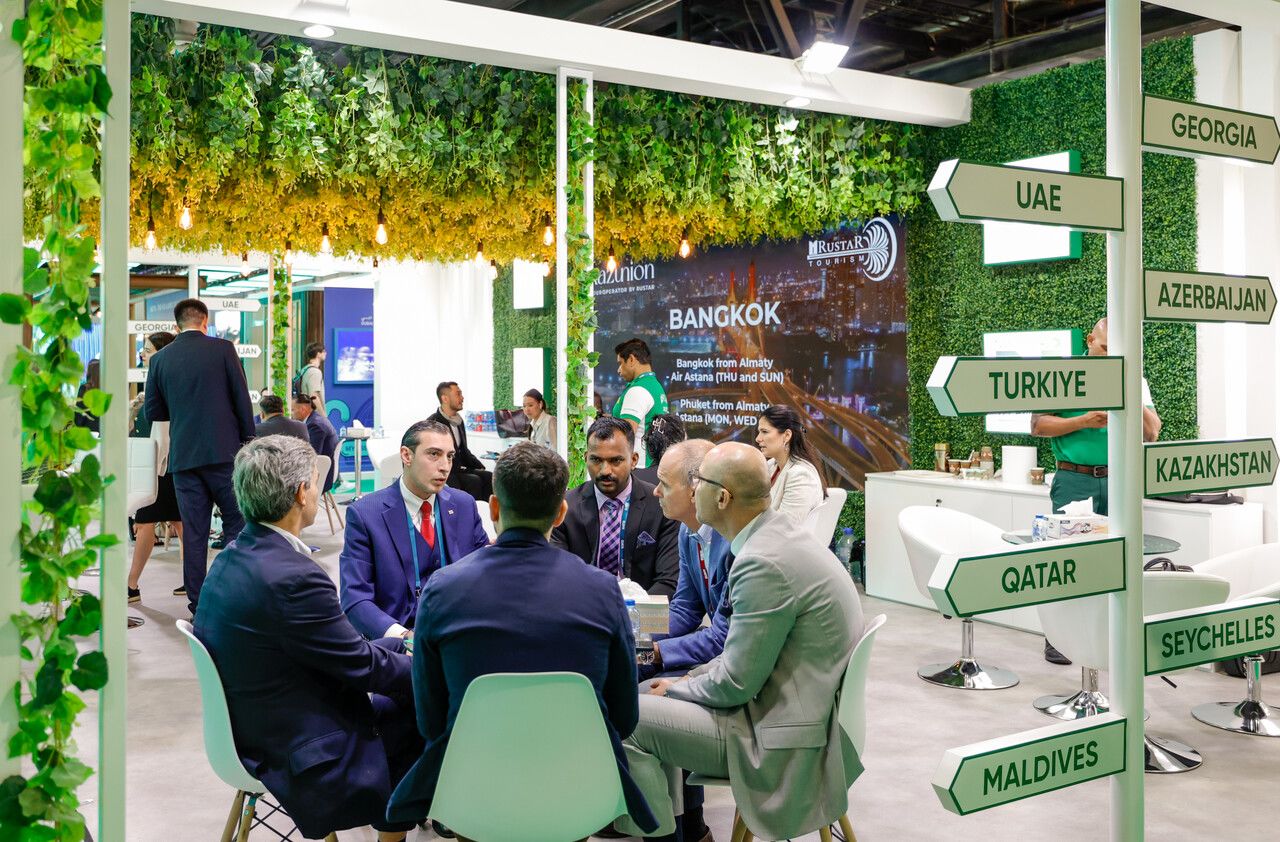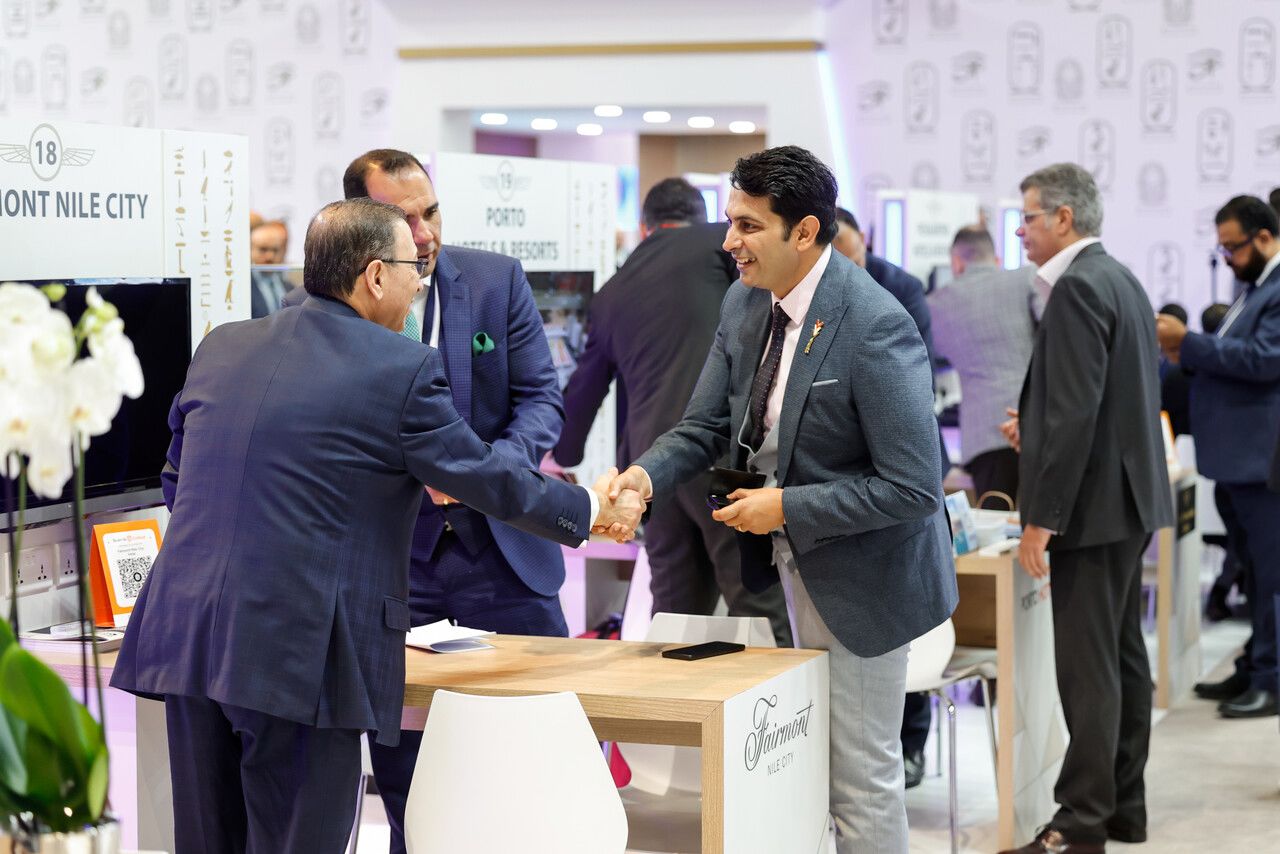 Smart Energy Week Japan fills Tokyo Big Sight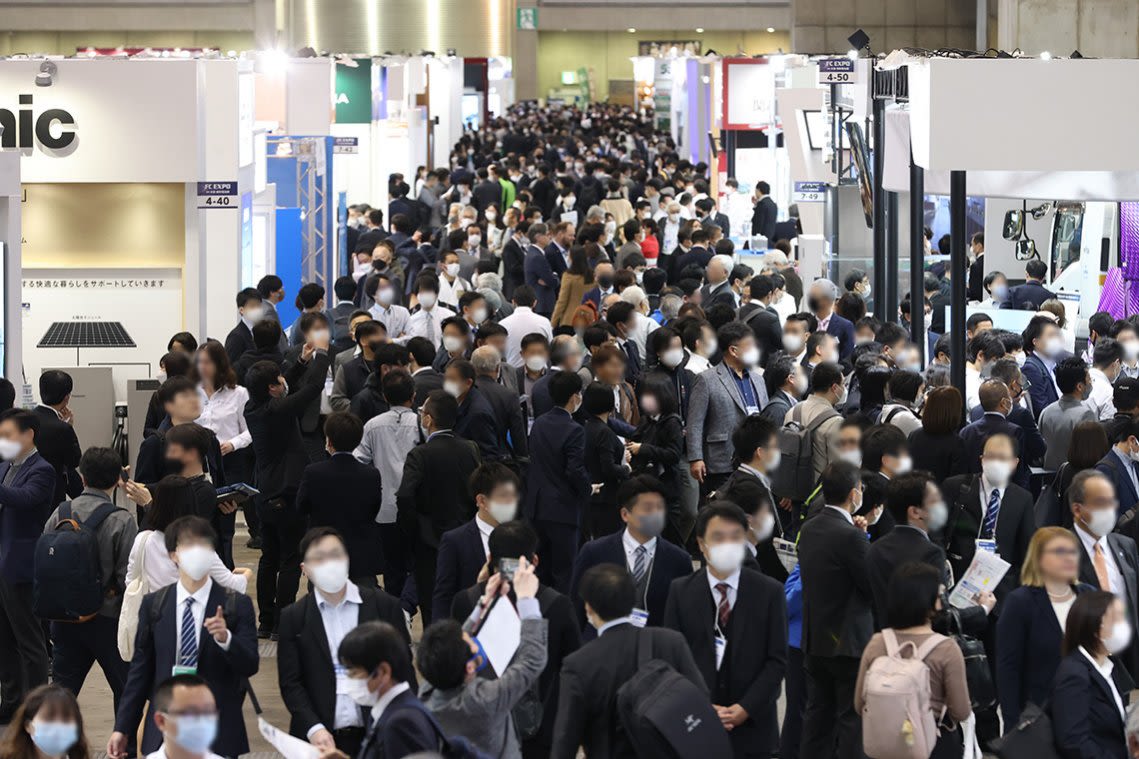 Now in its nineteenth year, World Smart Energy Week has expanded from the world's first (and still largest) event dedicated to hydrogen and fuel cell technology to the leading international event for smart energy tech and carbon neutral solutions.
The latest Tokyo edition in March 2023 comprised seven exhibitions and 200 world-class conference sessions filling up Tokyo Big Sight, Japan's largest exhibition centre. They showcased the latest advances in hydrogen and fuel cells, solar power, rechargeable batteries, smart grids, wind power, biomass, and zero-emission thermal power to over 65,000 visitors, World Smart Energy Week's highest ever attendance.
Keynote speakers included Brent Wanner, Head of the Power Sector Unit, World Energy Outlook for the International Energy Agency; Liesje Schreinemacher, Minister for Foreign Trade and Development Cooperation, Government of the Netherlands; and Kazuyuki Iwata, Executive Chief Engineer at Honda R&D.
Among the participants was Hamburg Invest whose representative said: "What a tremendous World Smart Energy Week in Tokyo at Fuel Cell Expo. Three days packed with international networking, presentations, great impressions and guests from Japan, China, Korea, and other countries. FC Expo in the largest international trade fair of its kind and it was definitely worth the visit."
"We had an amazing time at World Smart Energy Week in Tokyo" commented global energy storage solution and service provider AlphaESS. "Thanks for hosting such a successful event that brings together professionals from across the renewable energy industry to connect and accelerate business growth."