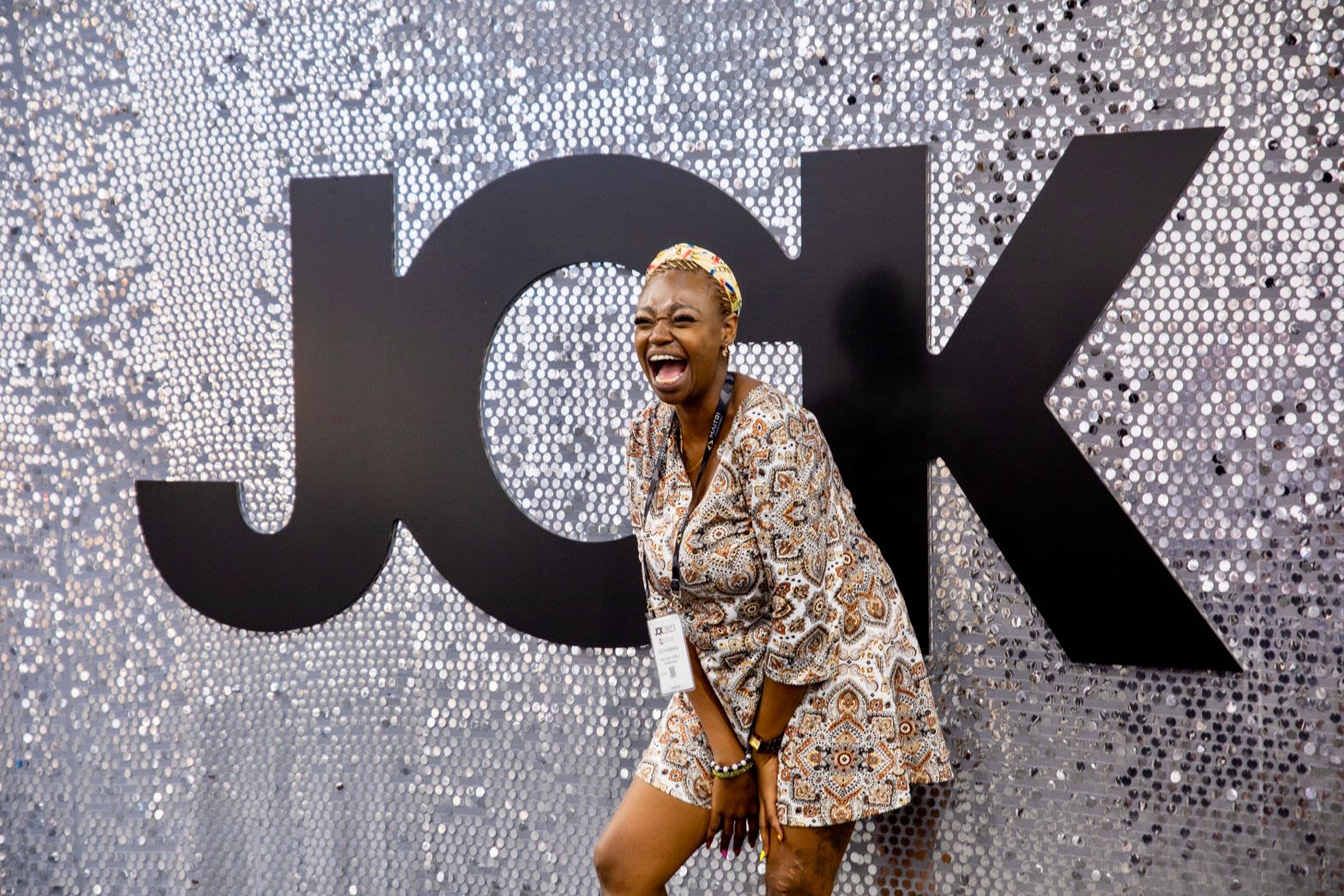 JCK, the most important global gathering in jewelry, successfully held its 2023 edition in June with a sold-out show floor and attendance exceeding pre-pandemic levels. Exhibition Director Sarin Bachmann reflects on what makes business rock at JCK.
In 1992, a group of veteran jewellers decided it was time to revamp tradeshows for the US jewelry market. Thanks to their determination and partnership, the JCK Show in Las Vegas was born. JCK has matured into the world's most celebrated jewelry trade event, drawing together a broad international community of globally sourced exhibitors and buyers.
Three decades on, in June 2022, JCK celebrated its 30th anniversary by becoming the largest global jewelry trade show, exceeding the pre-pandemic 2019 event on all fronts. Over 30,000 industry professionals from all facets of the industry joined JCK and the co-located Luxury for a week of high energy product sourcing, education, and networking. Attendees from 100 countries conducted business with over 1,800 exhibiting companies in 20 newly arranged show floor neighbourhoods.
The celebrations started at registration, where attendees were delighted to choose badge ribbons highlighting how many years they had been attending the event. The immense pride coming from those choosing 'all 30 years' became an unexpected buzz at the show. Daily networking events, surprise 'instagrammable' moments, a nostalgic video highlighting old photos from the first ever JCK event and through the years – everywhere you turned was a celebration of the brand and the people (our customers) who make the show what it is today.
The industry loved it. "This was the best JCK I have been to yet, and I have been to all but one" said Cathy Calhoun of Calhoun Jewelers. Exhibitor Stephanie Urbaetis, from Urbaetis Fine Jewelry shared similar sentiments: "The turnout is insane, the new layout is absolutely amazing. We've been having a ton of new clients come over."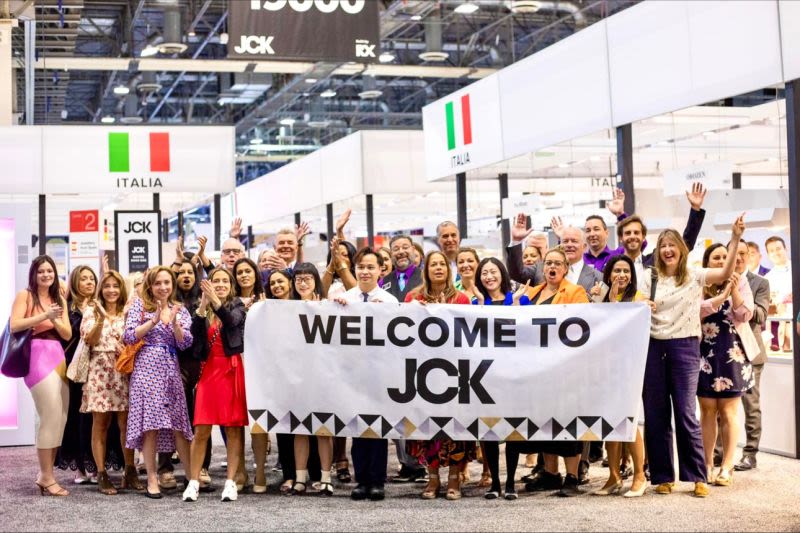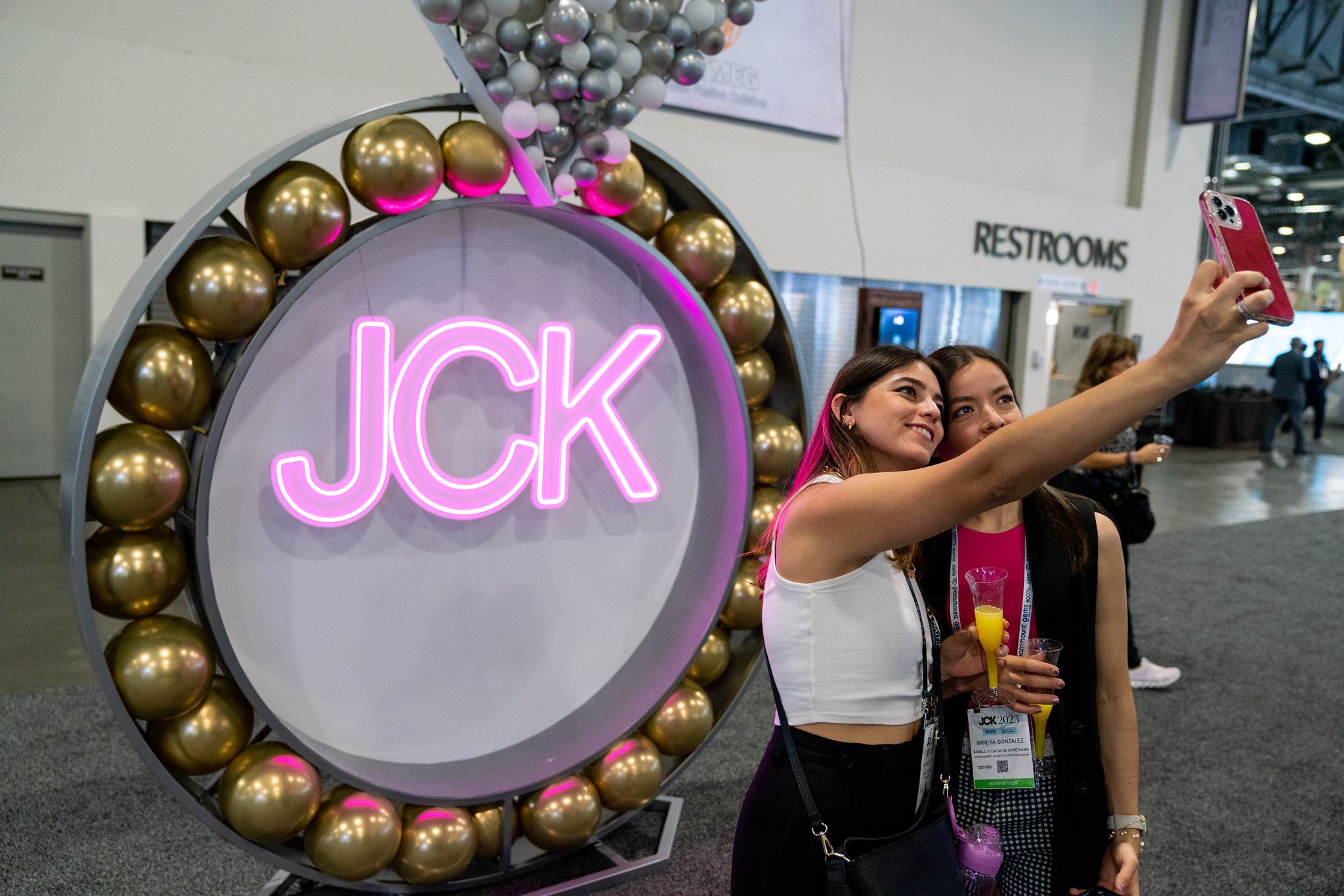 JCK 2023 breaks new records
Fast forward another year to JCK 2023 (June 2-5). The challenge was on to build on the magic and momentum of our 30th event and deliver even more business for our customers. And we did it, bringing together 18,000 attendees with over 1,900 exhibiting companies. JCK delivered another incredible event that kept the momentum going and exceeded 2019 pre-pandemic levels two years in a row.
The increased attendance coupled with new show branding, engaging activations, innovative experiences, and enhanced education and networking received overwhelmingly positive feedback from both attendees and exhibitors. Our goal was to create an event that everyone not only needs to attend for their business, but one they look forward to attending as well. That and more was accomplished.
With a strong focus on innovation, JCK emerged as the premier platform for showcasing cutting-edge technology and the future of jewelry and retail. The spirit of innovation permeated throughout the show floor, events, and various elements of the JCK experience. The inclusion of an enhanced Innovation Hub area, and a dedicated effort to highlight industry trends and advancements underscored the show's overarching theme: innovation lives at JCK.
"The energy at JCK 2023 was the best we've felt in years. Outlook was positive and our customers were optimistic about the rest of the year. It was wonderful to reconnect with so many of our friends and customers in the industry," said JCK exhibitor, Morgan Waters, Executive Director of Marketing Services & Events at Stuller.
"I cannot imagine a better way to kick off show week than with JCK and Luxury! Not only are the amenities top shelf, but it is also a collection of some of the finest jewelry manufacturers in our trade. The vibe at JCK is always fun, upbeat, and optimistic...I would never miss it," stated John Carter of the retail store, Jack Lewis Jewelers.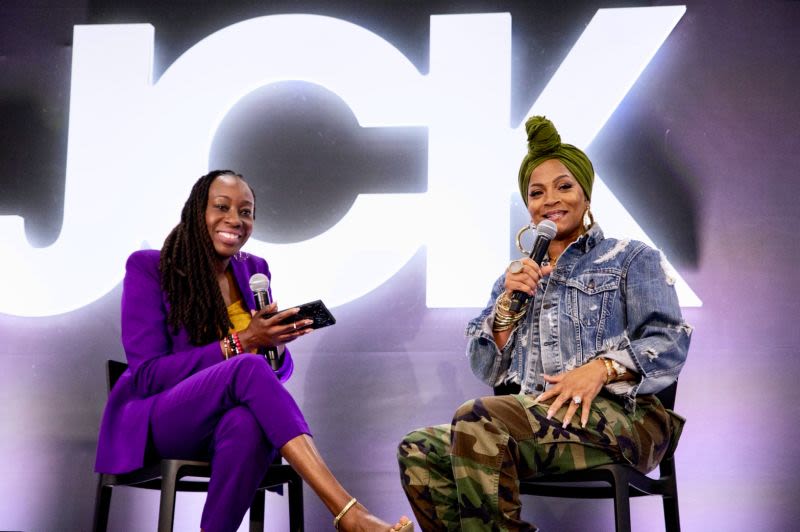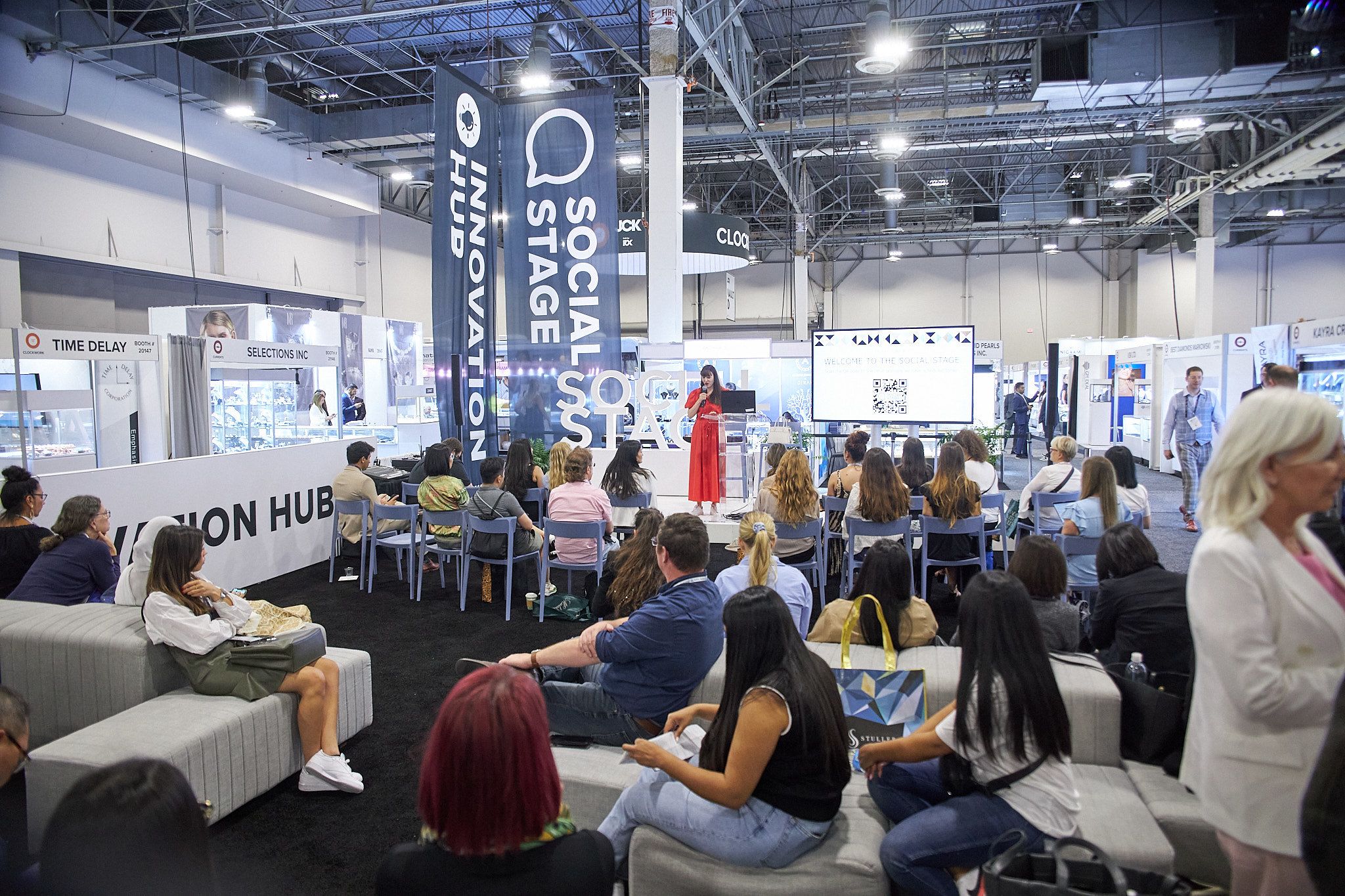 New trends and influencers
Every year, JCK provides designers, manufacturers, retailers, and experts with an exclusive opportunity to explore the latest jewelry trends poised to hit retail stores in the fall.
The 2023 JCK Talks education program was the largest we have ever delivered, with over 60 sessions on everything from Hot Topics, Trends, Innovation and Retail Experiences, to Marketing, Diversity, Equity & Inclusion, and Sustainability.
Recognising the increasing role of social media platforms and influencers in driving jewelry brand visibility, we launched our brand new, dedicated "Social Stage," where digital strategists, content creators, and influencers delivered daily 30-minute sessions packed with actionable tips and tricks for content creation, social media engagement, and standing out on social platforms. The response was overwhelmingly positive, with a significant turnout and enthusiastic reception.
Building on the success of the "Activations & Instagrammable Moments" introduced last year, we also expanded and enhanced these experiential opportunities, captivating attendees both on and off the show floor. Among the highlights was the introduction of an all-new hologram that showcased 3D content and offered live interactive experiences. Other notable activations included the JCK Magazine moment where you can have your photo on the cover of JCK magazine, a hall of mirrors and much more.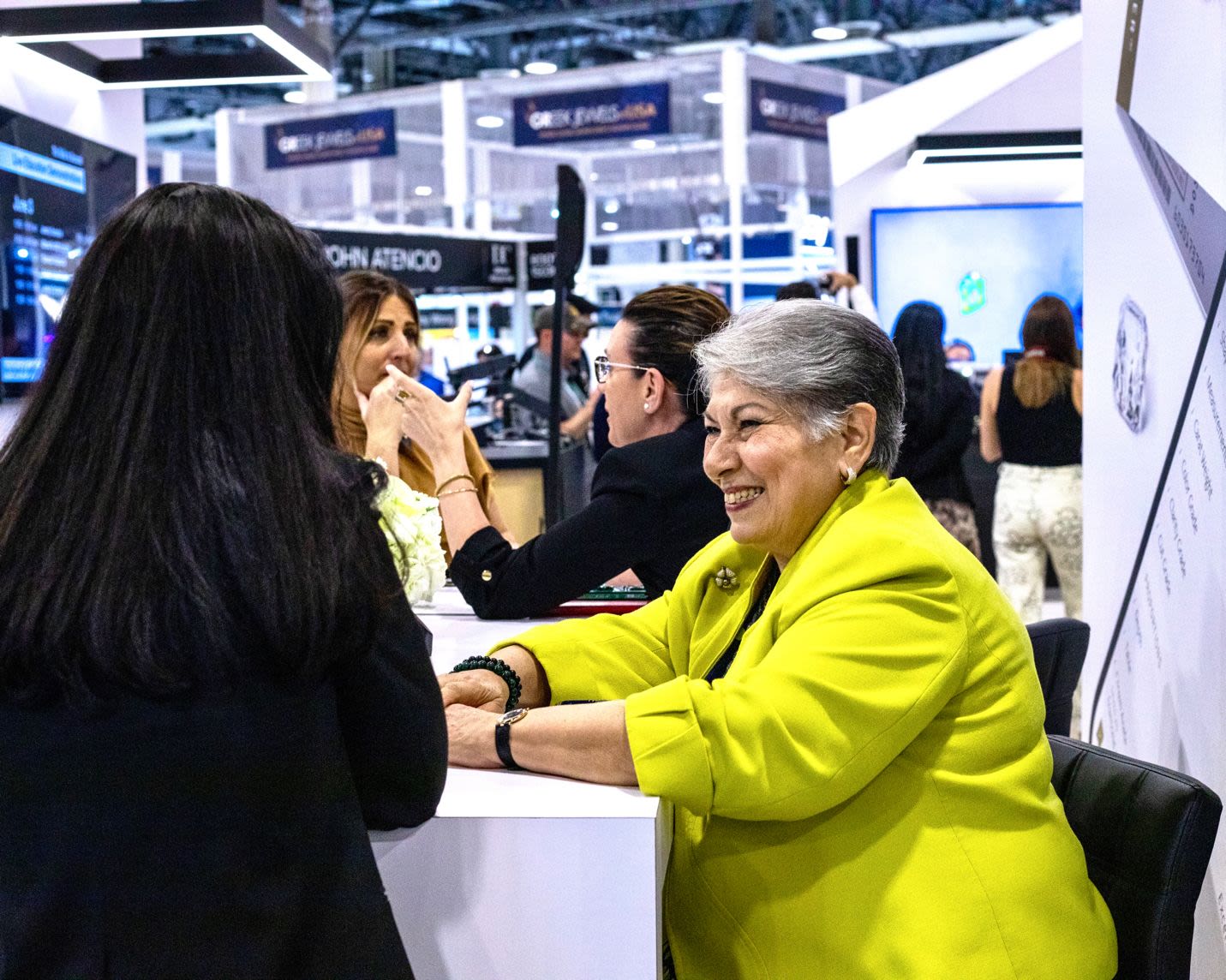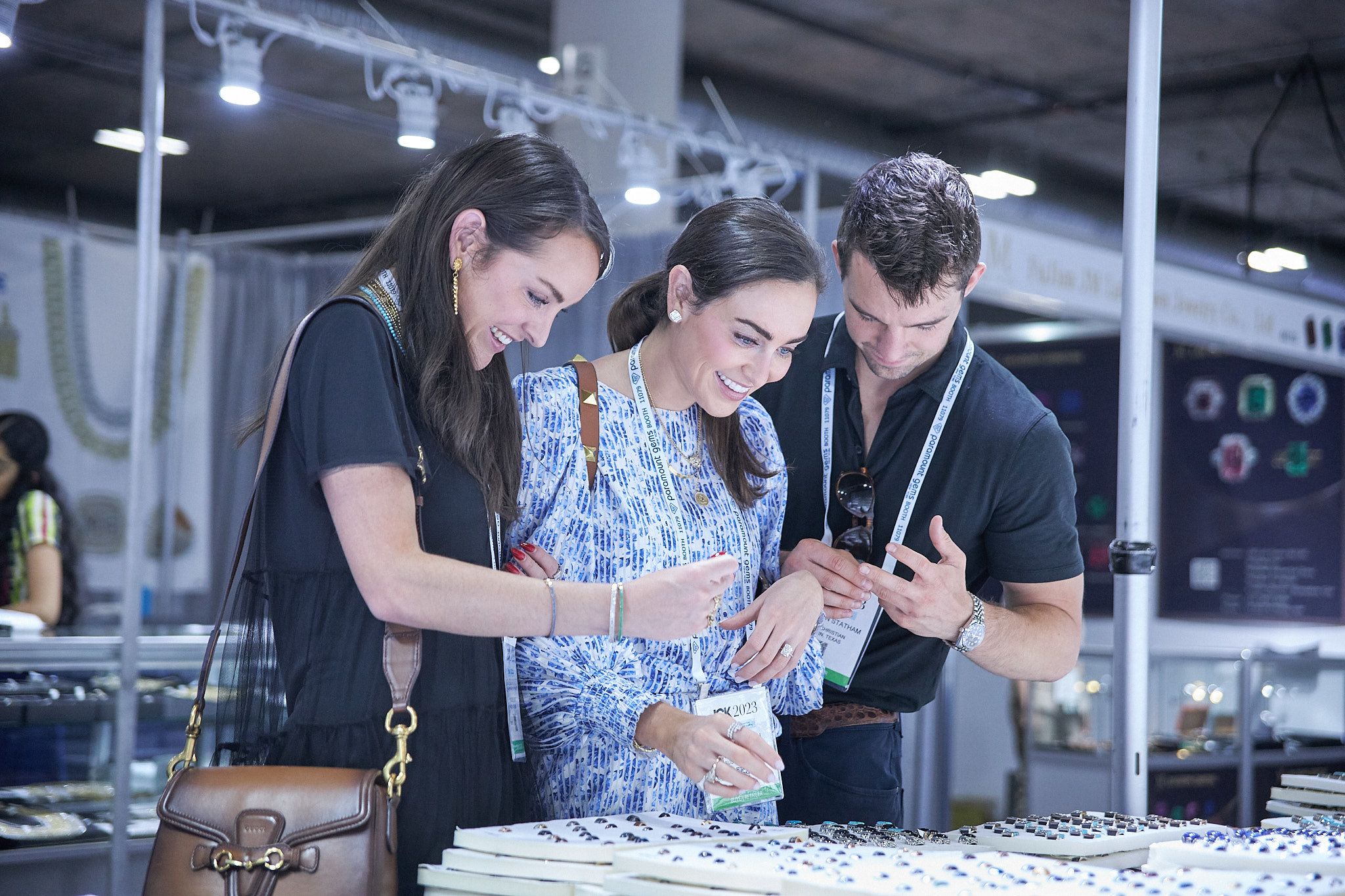 Everyone belongs at JCK
JCK has always placed a heavy focus on diversity and inclusion, both at our shows and throughout the industry, and this year's event saw a notable presence of emerging Black, Indigenous, and People of Color (BIPOC) designers, brand features, dedicated JCK Talks tracks focused on DEI, and specialized education sessions.
The Black in Jewelry Coalition (BIJC) showcased their BIJC Collective at JCK, thanks to grant funding from the JCK Industry Fund, providing attendees with an opportunity to connect with six Black-owned brands exhibiting jewelry and loose gemstones. "History was made at this JCK event," says Adrianne Sanogo, Co-Found of BIJC. "I want to personally thank you for being a visionary and being committed to changing the narrative. This will always be a part of your legacy and ours, for bringing about change and ensuring that everyone in the industry shines together."
The Women's Jewelry Association (WJA) featured six emerging graduate designers from WJA's Jewelry Loupe Project in the first-ever JCK Design Collective booth, right across from BIJC. The WJA also hosted its annual "WJA Generating Community Breakfast" on Friday, June 2, with a special focus on disability inclusion in the jewelry and watch industry.
In addition, the Natural Diamond Council's 2023 Emerging Designers Diamond Initiative (EDDI) featured a group of talented individuals poised to make a name for themselves in the world of fine jewelry. Through the EDDI program, these BIPOC designers were given unparalleled access to education, opportunities, and resources, enabling them to create their remarkable collections.
Through these partnerships we aim to support emerging and under-represented designers by giving them a platform to network and connect with JCK's many thousands of attendees. At JCK and RX, 'everyone belongs' and this focus will continue to evolve and grow.
JCK and Luxury return to The Venetian Expo in Las Vegas from May 31 – June 3 2024.