Powering Australia's clean energy revolution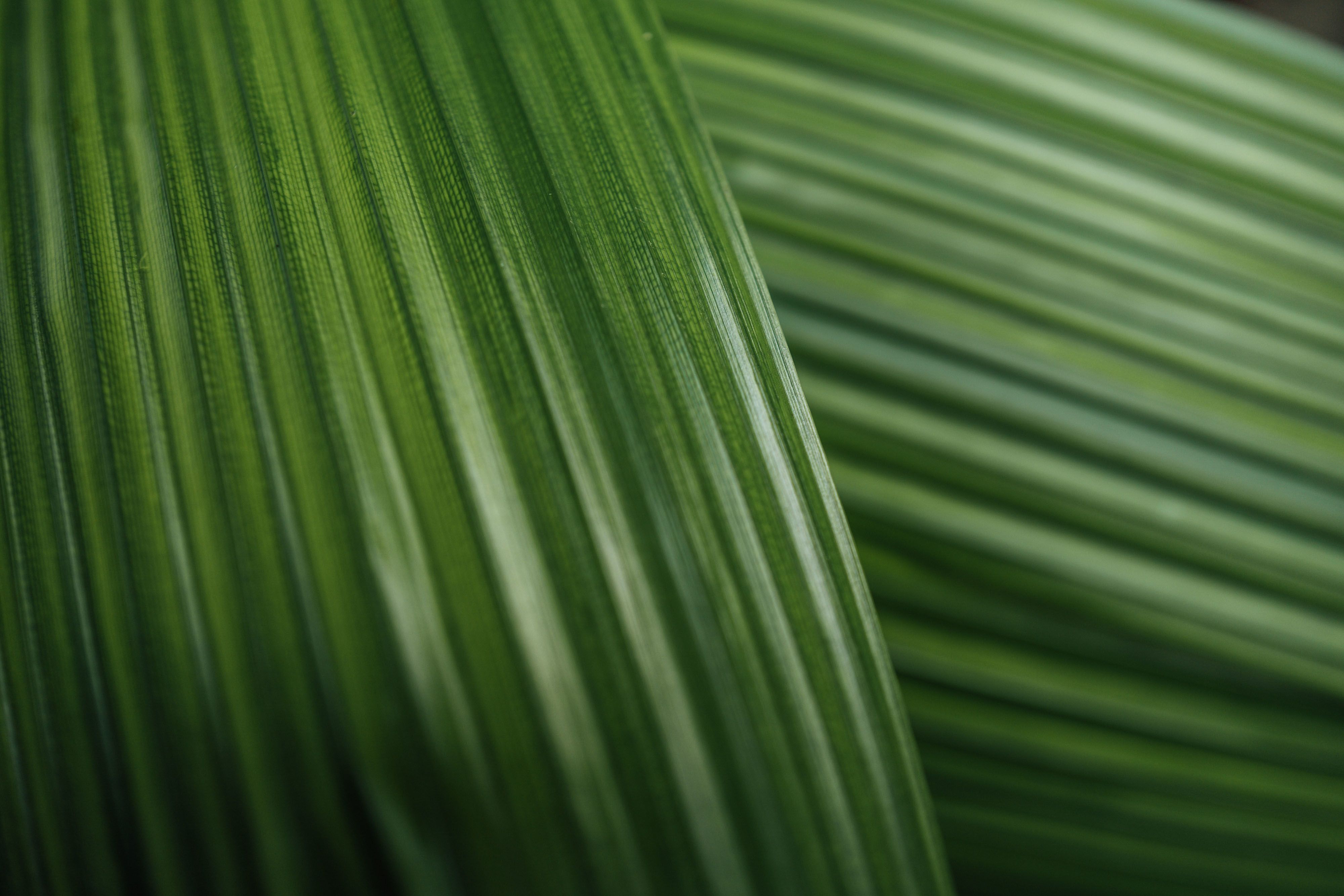 Overview
All-Energy Australia returned to face to face business in 2022 with a record-breaking event, increasing attendance by 7% on 2019. Portfolio Director Robby Clark reveals how they did it and looks forward to the 2023 edition of Australia's largest clean energy expo and conference.
After the global hiatus for the events industry, the Australian renewables market was excited to get back to in-person business in 2022. The Australian renewable energy sector continues to see an unparalleled level of growth, driven by Australia's bid to become powered by renewables by 2030. Reflecting this, All-Energy Australia 2022 was well and truly our biggest and best event to date with over 300 exhibitors, 8,650 unique attendees, our largest ever free-to-attend conference programme, new international pavilions, and a suite of new digital tools to help our customers connect and do business.
90% of our visitors said they were likely to visit All-Energy Australia again in October 2023. One visitor commented: "Really great sessions and the expo floor was phenomenal. I've never seen a bigger gathering of renewable people in Australia. I felt like I could walk around and see the entire industry – so incredibly powerful."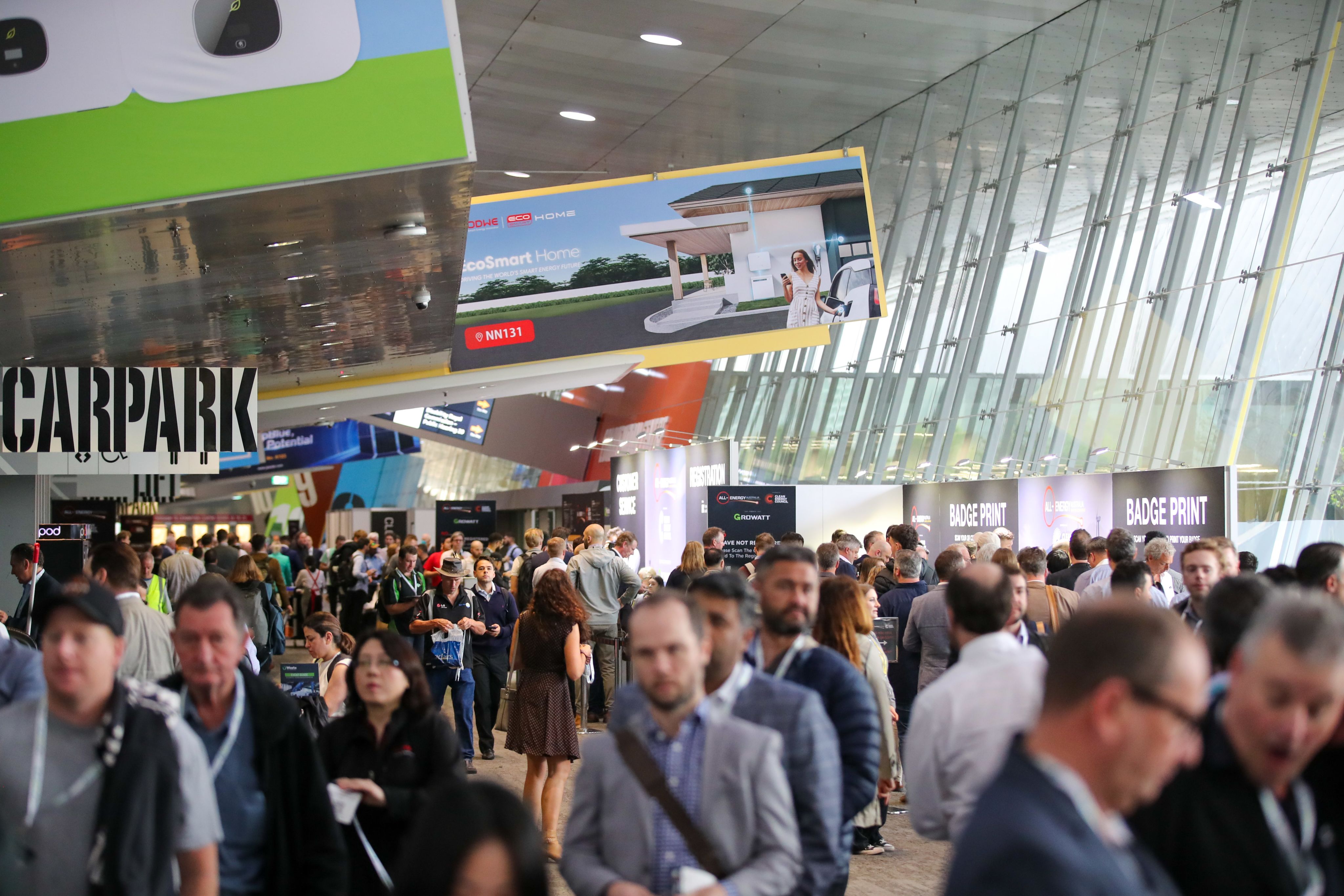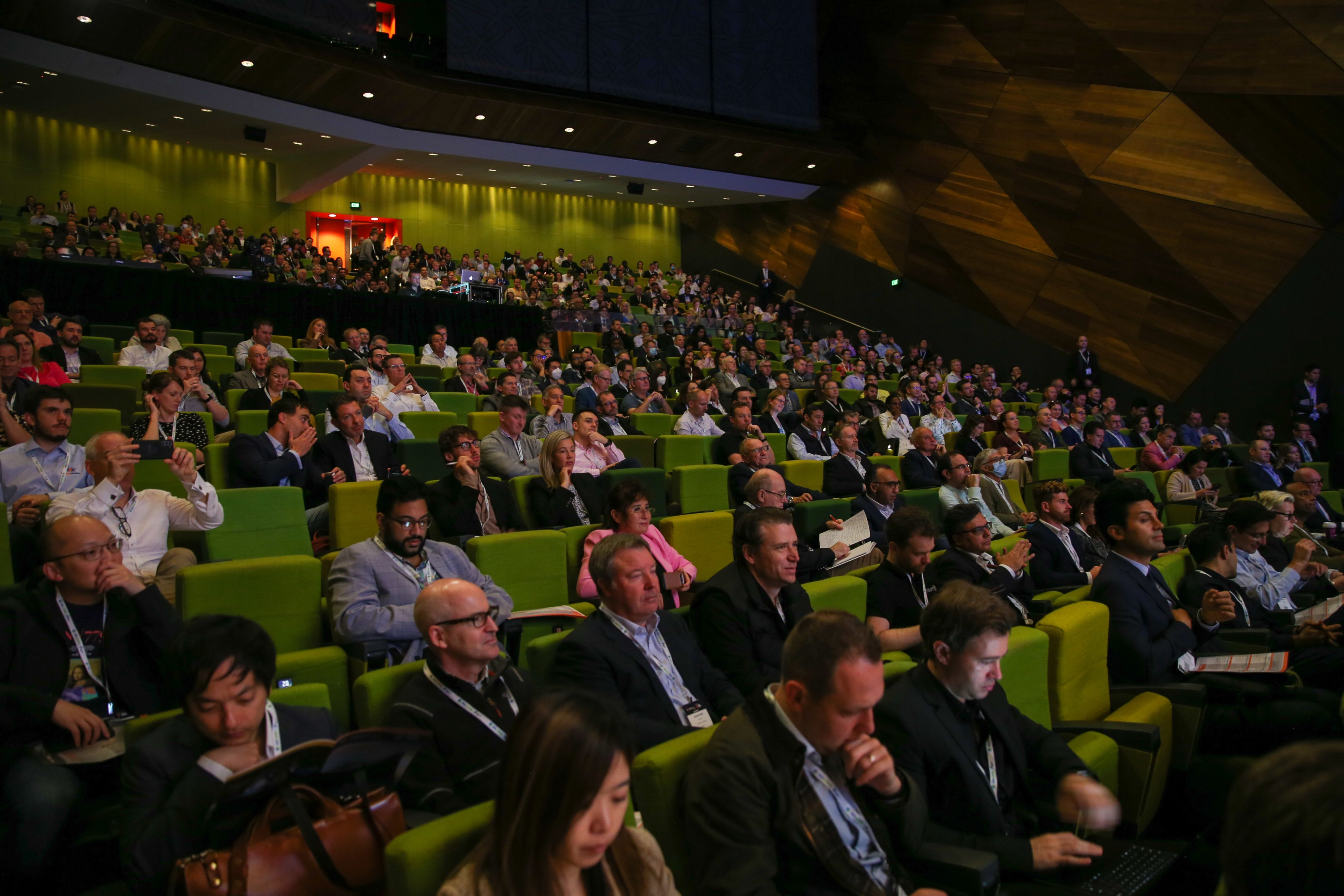 Customer-driven content
All-Energy Australia's success is built on a foundation of putting the customer first. Our customer research showed high levels of interest in new strategic opportunities in emerging technology sectors such as hydrogen and EV infrastructure. Armed with these insights, we delivered an expanded conference programme which saw the conference room full, during the entire event. This helped to deliver our best-ever unique visitor attendance and highest-ever satisfaction levels from our customers, resulting in a 39-point NPS increase across exhibitor and visitor survey results.
Our strategic partnership with Australia's Clean Energy Council (CEC) is another unique value-add to our event. In 2022, we worked closer than ever with the CEC to create our step-change education programme, with the very best speakers who helped cement All-Energy Australia as the market-leading industry event for learning, networking and business generation.
Faced with on-going Covid-19 related restrictions in China, we made a special effort to grow our domestic based participation resulting in a 12% increase in domestic exhibitors. We also welcomed new international pavilions from India and Belgium, ensuring a broad spectrum of clean energy solutions for our attendees.
Reflecting on the event, Palliva Singla, Senior Marketing Manager, Global, Nextracker said: "It's a great event and we are very happy to be back after three years…It's important for Nextracker to be at All-Energy Australia because firstly, we get to know what is happening in the industry and what's going on in the Australian market, and secondly because we get to meet customers and people from Australia but also from across the world because they're all trying to get into the Australian market."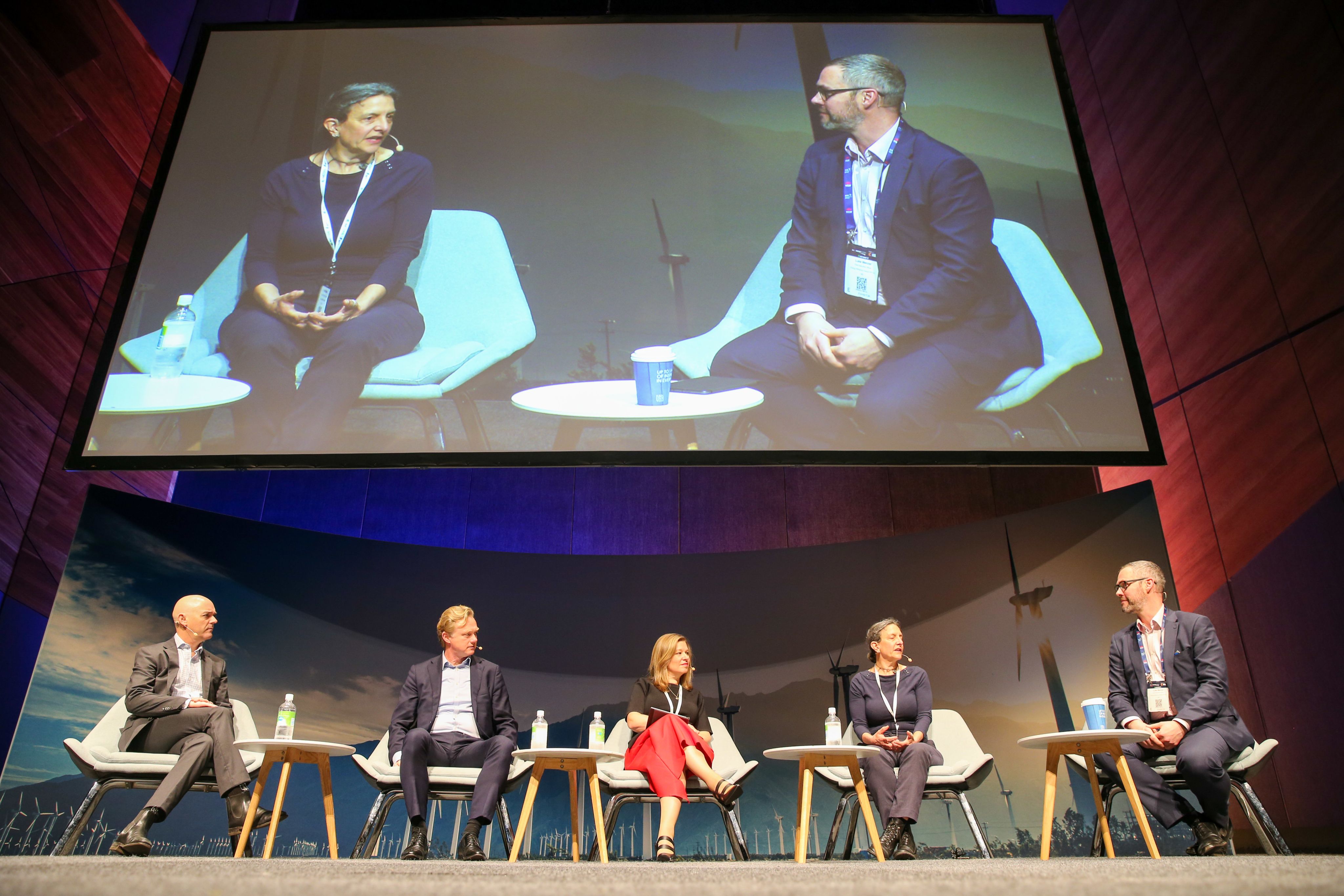 Smart Event packages
Digital technology is transforming the way RX customers connect and do business at our events. For the first time at All-Energy Australia, every exhibitor had a core set of RX digital tools in their smart event package. These included a searchable online product directory entry to promote their brands and products; Emperia, our mobile lead capturing app which scans and qualifies the leads visiting their stands; and, for the first time, Exhibitor Dashboard to help them analyse their results, justify their investment, and improve their performance.
More than 80% of exhibitors chose to use our lead scanning app, generating over 23,000 leads at the event – an average of 82 leads per exhibitor. And over half of our exhibitors used Exhibitor Dashboard to understand how they were performing against their objectives – be it to raise product awareness or generate sales leads – thanks to their ability to view and analyse all their online and on-stand lead data in real time, in one place.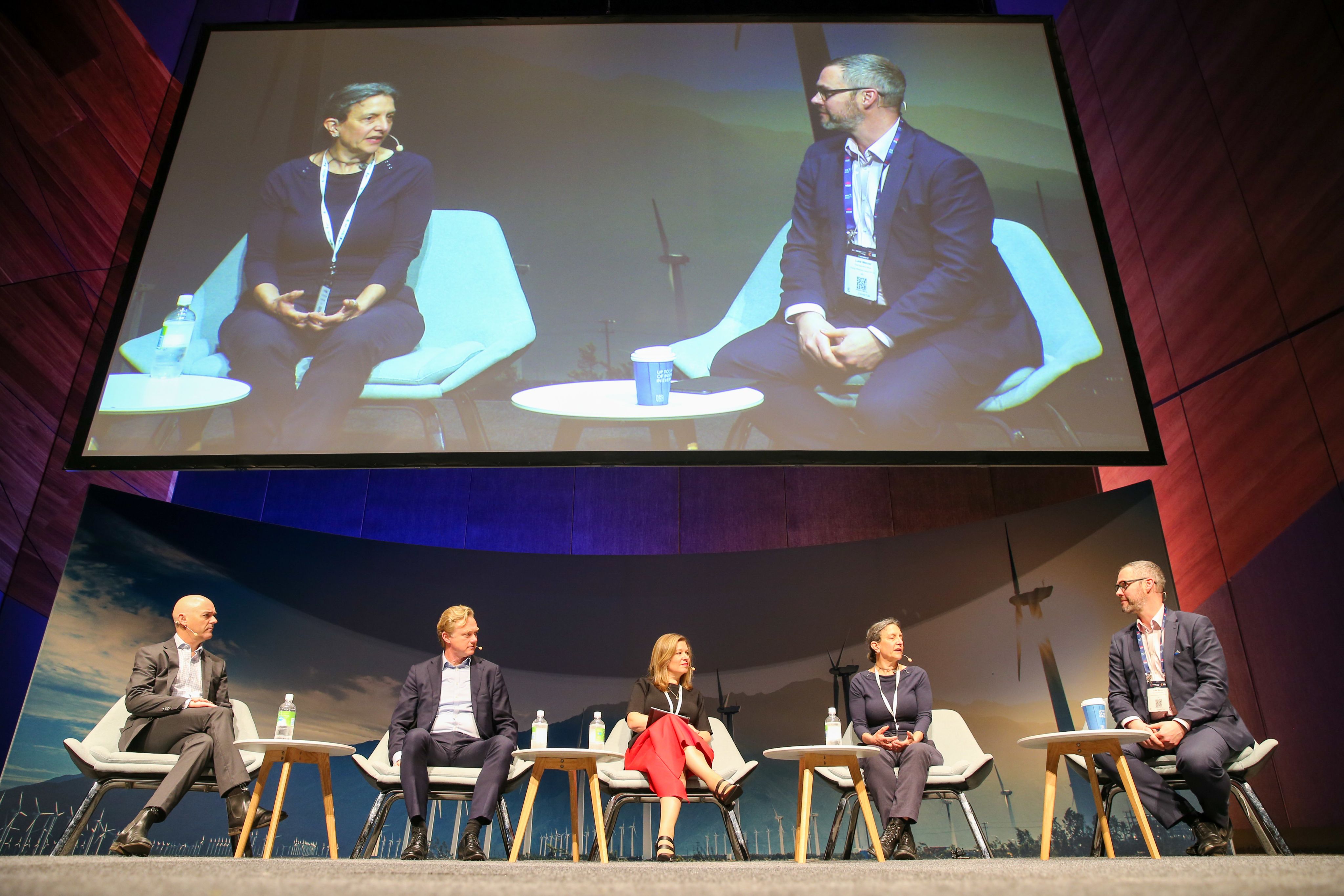 Bring on All-Energy Australia 2023!
Australia's goal to become powered by renewables by 2030 is an ambitious one which will require industry, government and stakeholders, the research community, and consumers to all work together.
With this in mind, All-Energy Australia 2023, taking place in Melbourne from 26-27th October at the Melbourne Convention and Exhibition Centre (MCEC), will once again connect the industry and showcase the newest innovations at a critical time for our country's energy transition.
We will have a special focus on Electric Vehicle infrastructure and improved government policy for this sector. Green Hydrogen export developments and large-scale, long-duration energy storage topics will also take centre stage at the 2023 event. And sustainability will remain top of the agenda with sessions on the Circular Economy and reducing waste from solar PV panels and battery systems.
We will also be focusing on First Nations energy and driving equitable outcomes for Indigenous communities. Our partner, the Clean Energy Council, supports a 'yes' vote in the 2023 referendum which will take place around the time of All-Energy Australia 2023. This will ask voters whether they approve of altering the Constitution to 'recognise the First Peoples of Australia by establishing an Aboriginal and Torres Strait Islander Voice'. The clean energy industry is committed to ensuring First Nations Australians' voices are heard and play a significant role in the clean energy revolution.