RX Guests on Unique Contributions (COPY)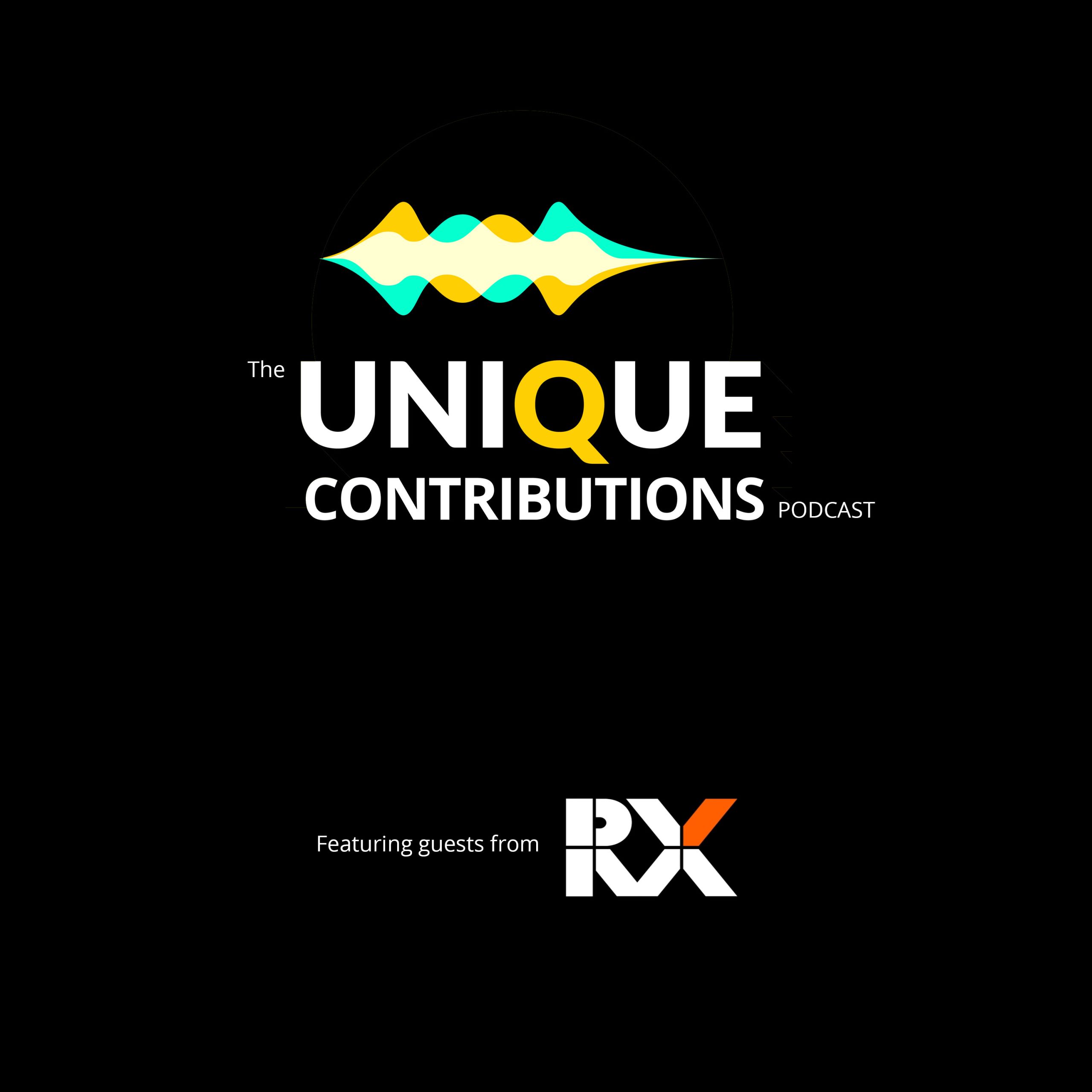 RX guests on the RELX Unique Contributions podcast.
In each episode of Unique Contributions, we bring you closer to some of the most interesting people from around our business working on industry-shaping issues that matter. We explore how they and we collectively as a business, create a positive impact on society through our knowledge, resources and skills. This is what we call our "unique contributions".

Join our host YS Chi, director of corporate affairs at RELX and Chairman of Elsevier, as he dives deep into conversations with some of his friends and colleagues.
You can catch up on all the other episodes of the Unique Contributions podcast, featuring guests from across RELX here: Series 1, Series 2.
Don't forget to subscribe on your podcast app to get new episodes as soon as they're released.
Fostering inclusive travel experiences
with simon mayle
In this episode, YS Chi speaks with Simon Mayle, event director of the International Luxury Travel Market events in the Americas and PROUD Experiences. Born in a family of pioneer travel experts, Simon dedicated his professional life to creating better travel experiences for the discerning LGBTQ+ and luxury travel communities.
Through his personal and professional stories, we hear about the latest travel trends and why we have a yearning for travel. Simon tells us about his work to support inclusion and diversity in the travel market and shares his insights on inclusive experiences that speak to every segment of society regardless of gender, sexual orientation, race, etc – elements that are sometimes still missing in travel experiences.

As an ambassador of the LGBTQ+ community, Simon reminds us that although a third of centennials identify as LGBTQ+, acceptance levels are still too low in some popular tourist destinations. He calls for governments to place more importance on the travel industry and the 160m people it employs worldwide.
You can learn more about how Covid-19 is changing the event industry in this story here.
the future of events
with brian brittain
In this episode, YS Chi speaks with Brian Brittain, chief operating officer of RX. In a normal year, the organisation runs over 400 events across all continents. During the pandemic, it has had to navigate numerous show cancellations and moving event dates. But sometimes crisis creates opportunities. We hear from Brian how the company has accelerated the digitisation of products that augment face to face events. We learn about hybrid events, customer communities and online product showcases.  An American living in the UK, with Brittain as a surname, Brian gives us a flavour of the future of events.
You can learn more about how Covid-19 is changing the event industry in this story here.
CREATING GROWTH
with ANNA DYCHEVA-SMIRNOVA
Much has been discussed about the events industry during the pandemic. In this episode, YS explores with Anna Dycheva-Smirnova the lasting impact of shows on local economies and what it takes to be a leader in the industry.  Anna discusses how authenticity, sincerity and openness have informed her leadership style with both clients and employees. Her positive mental attitude and a sense of higher purpose have ensured some of the highest advocacy scores in employee opinion surveys across RELX. A veteran of the industry, Anna shares her insights into how the industry has evolved over time and how moving from "instinct to database" is creating growth opportunities for clients.  
 Anna Dycheva-Smirnova is CEO of RX Russia, Turkey and the Middle East, and also from January 2021, the new CEO of the UK. 
You can read more of our stories on RX here and why people at RELX recommend our company as a great place to work here. 
TALK ABOUT, POP CULTURE
with LANCE FENSTERMAN
In this episode, YS Chi speaks to Lance Fensterman, pop culture fanatic, entrepreneur and global head of ReedPOP. ReedPOP celebrates pop culture around the world and runs events like New York Comic Con, EGX Berlin, the Minecraft Festival and the Star War Celebration to name just a few. YS asks Lance about his unconventional career path and how he got to where he is today. Lance shares his insights into creating community engagement and compelling experiences in a digital world, and speaks of the challenges of navigating change. Throughout, we learn about leadership. 
If you'd like to learn more about the crazy world of Comic Con, you can read our story here.
Unique Contributions is hosted by YS Chi
Youngsuk 'YS' Chi is an international businessman and a global thought leader in the publishing, education and information solutions industries. As Chairman of Elsevier, he works directly with key stakeholders in government, academia and industry to support over 30 million scientists, students and health information professionals. In his role as Director of Corporate Affairs for RELX, Elsevier's parent company, he is responsible for government affairs, corporate communications and corporate responsibility across all four of the group's market segments.
Based in London and New York, Chi travels extensively to engage with scientific research communities, deliver thought leadership on key trends and advise stakeholders, boards and groups across industries. Chi serves as Distinguished Visiting Professor at Korea Advanced Institute of Science and Technology (KAIST). Chi is also an independent director of Ingram Industries Inc. (Nashville, USA) and CFI Education (Vancouver, Canada), and is involved in numerous educational, artistic and charitable organizations including Princeton University, the Ban Ki-Moon Foundation and the Korea Society.