Bystronic flies high at EuroBLECH 2022
Customer case study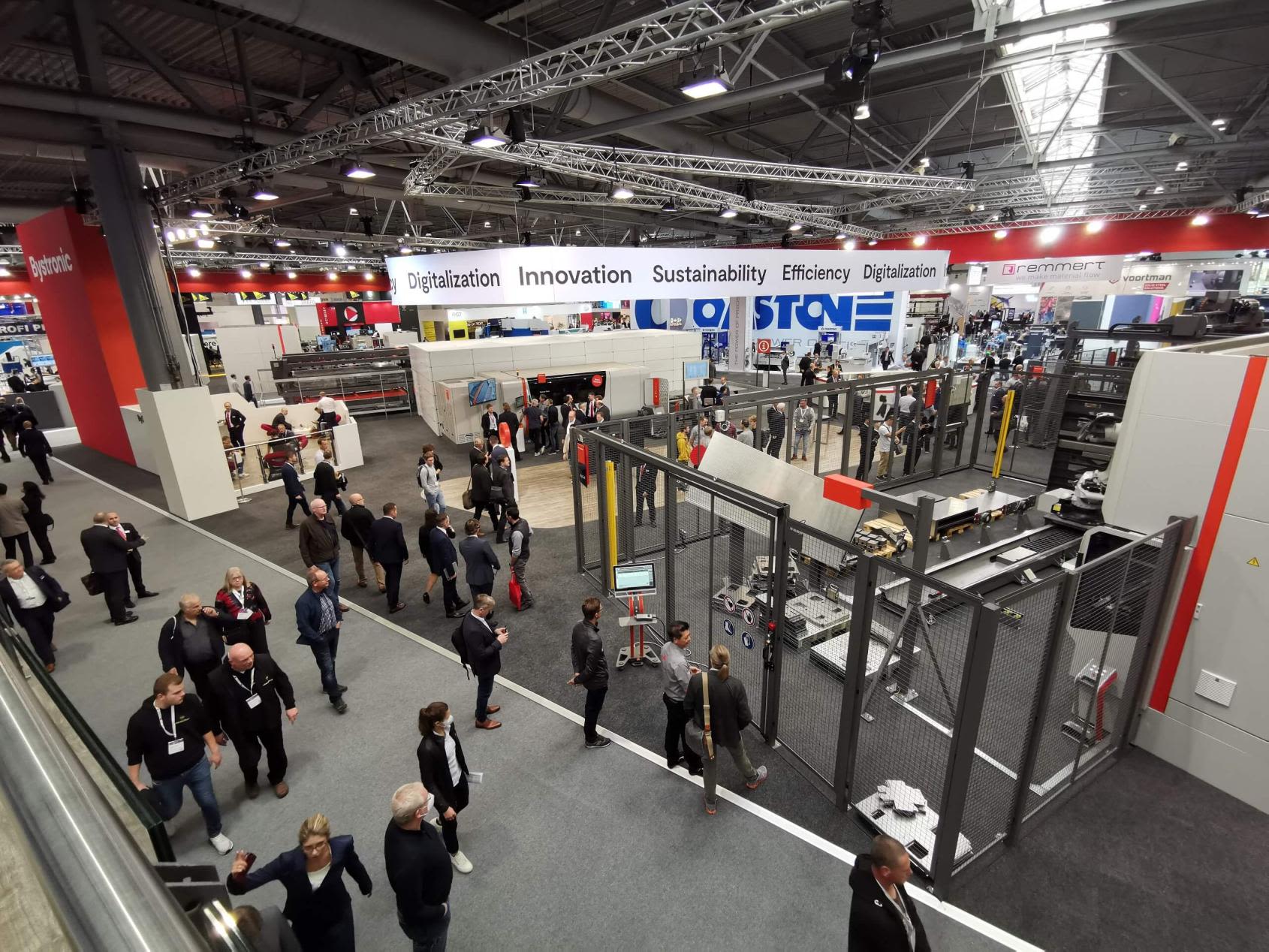 After four years without EuroBLECH, Bystronic couldn't wait to return to the live event in October 2022 – and what a show they put on. From live machinery demos and an award-winning new software launch, to a fully immersive 'flying theatre' experience, Bystronic put the 'wow' factor into sheet metal, drawing the attention of thousands of international buyers to its automated and sustainable solutions.
Bystronic is a global leader in sheet metal processing technology, specializing in the automation of the entire cutting and bending process chain. The Swiss-based company has exhibited at EuroBLECH every year since 1984, regarding it as an important showcase for innovation, demonstration and international sales. So, when COVID enforced the cancellation of the world's largest sheet metal exhibition in 2020, Bystronic was eager to get back to business at EuroBLECH 2022.
"Trade fairs are always a good opportunity to meet our customers in person, demonstrate our latest products and services, network with a wide range of prospects, suppliers, and partners, and increase brand awareness and visibility, particularly if the trade show is attended by industry influencers and media outlets. This all helps us to build relationships and generate new business opportunities" explained Johan Elster, Chief Sales Officer. "Returning to EuroBLECH after the challenges of COVID we noticed that our customers had a great need to get back in direct contact with us, to ask questions, exchange ideas, and experience our machines 'live.' We all loved to be back."
Traditionally held in Hanover every two years, EuroBLECH provides a unique marketplace for knowledge transfer, individual manufacturing solutions and worldwide business connections. Reflecting the pent-up demand to meet and replenish supply chains after the pandemic, the 2022 event drew 1,300 exhibitors from 39 countries, and 38,076 visitors of whom 80% were decision makers and nearly half came with the intention to invest. Commenting on the success of the event, Evelyn Warwick, Event Director, said "EuroBLECH 2022 was both special and hugely important for the whole sheet metal working industry, as you can tell from the fact that we came pretty close to equalling our record floor space numbers in 2018."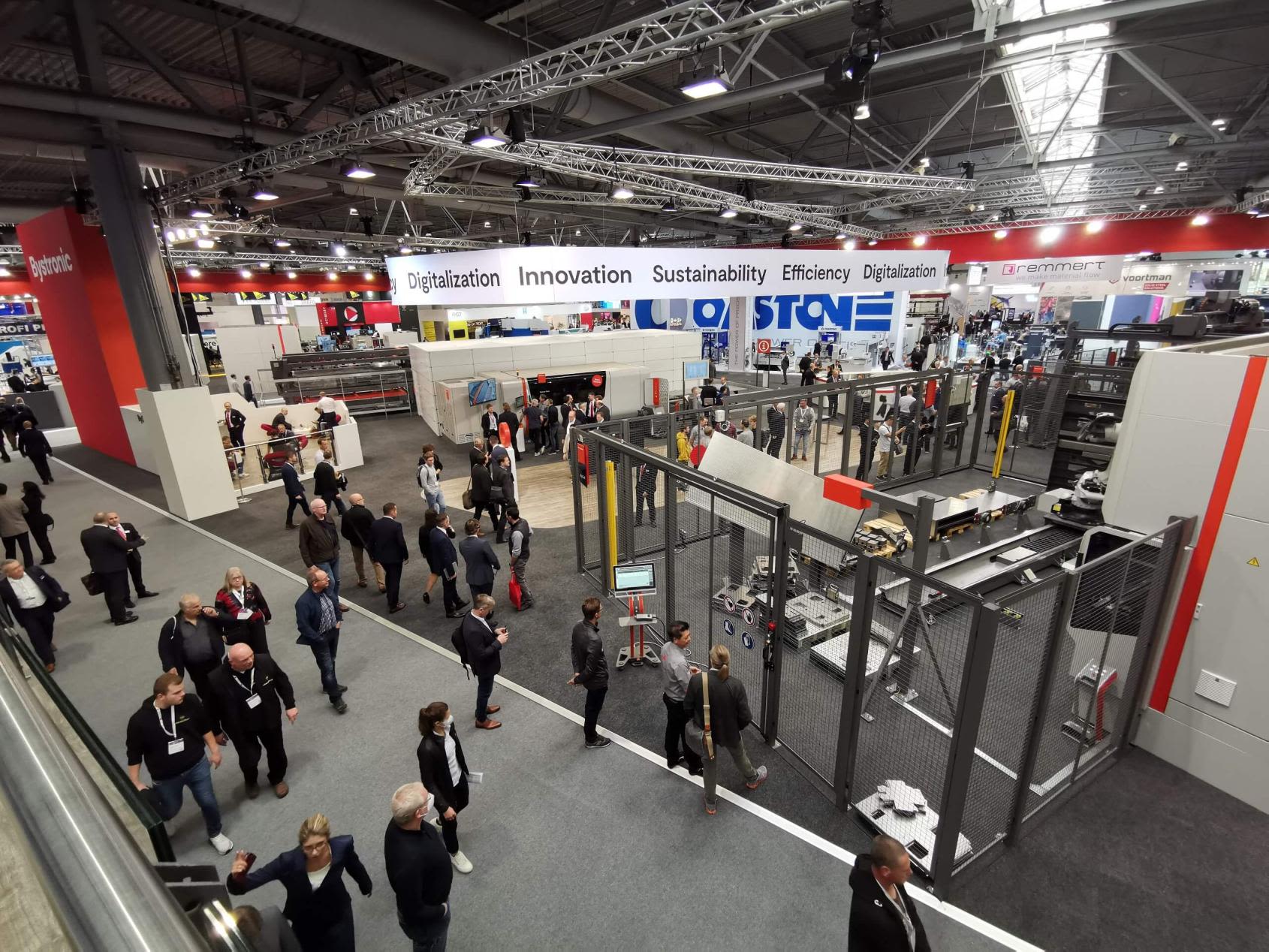 A passion for sheet metal
Under the umbrella theme of 'a passion for sheet metal,' Bystronic delivered a highly interactive experience for EuroBLECH attendees centred on their 'Flying Theatre', an immersive 4D cinema ride that showcased Bystronic's vision of sheet metal as a material of the future.
"Sheet metal is an incredible material; not only is it all around us in our daily lives, but it is also sustainable" explained Johan. "We don't think our visitors knew exactly what to expect on entering our Flying Theatre, but their reactions were overwhelming. Just the fact that 3,800 people, which is 10% of all EuroBLECH visitors, took a ride and got our message was a great success for us."
The company also launched its new BySoft Suite, a state-of-the-art software solution which enables sheet metal manufacturers to holistically digitalise their businesses from quotation to delivery – for which it was delighted to win the EuroBLECH Award in the "Automation & Handling" category.
"Since we launched BySoft Suite at EuroBLECH, the first customers have now installed it and the feedback is very positive," said Johan. "We are no longer seen as a pure machinery manufacturer, but as a comprehensive solution provider for the sheet metal working industry, including machines, software and services, which is driving the digitalisation of the industry."
Among other highlights the company unveiled its first sustainability report offering detailed insights into environmental, social and governance activities with a strong focus on driving the decarbonization of the sheet metal industry. By equipping its systems with features and energy-saving components, Bystronic is helping its customers to make their production even more efficient and therefore more sustainable.
A unique audience of international buyers
More than half of the trade visitors (56%) at EuroBLECH 2022 made their way to the event from outside of Germany, making it a truly international exhibition. They included visitors from the Netherlands, Poland, Italy, Sweden, Turkey, Austria, Belgium, Denmark, and France. 37% of all visitors said they do not attend any other trade show, an increase of 10% compared to the 2018 show, which underlines the importance of the event.
"Despite the difficult and uncertain economic and geopolitical environment, most visitors were positive about new investments" reflected Johan. "We were even able to welcome customer groups from South Africa, the US, and the Far East. During these conversations with customers and visitors, we gained valuable feedback about our products and services, as well as insights into their needs and preferences. We also gained a comprehensive understanding of the current state of the sheet metal industry, including market conditions, emerging technologies, and regulatory issues."
"The entire EuroBLECH team did an excellent job, supporting us professionally and optimally in all matters" he added. "We very much appreciated the direct and personal exchange and the uncomplicated cooperation."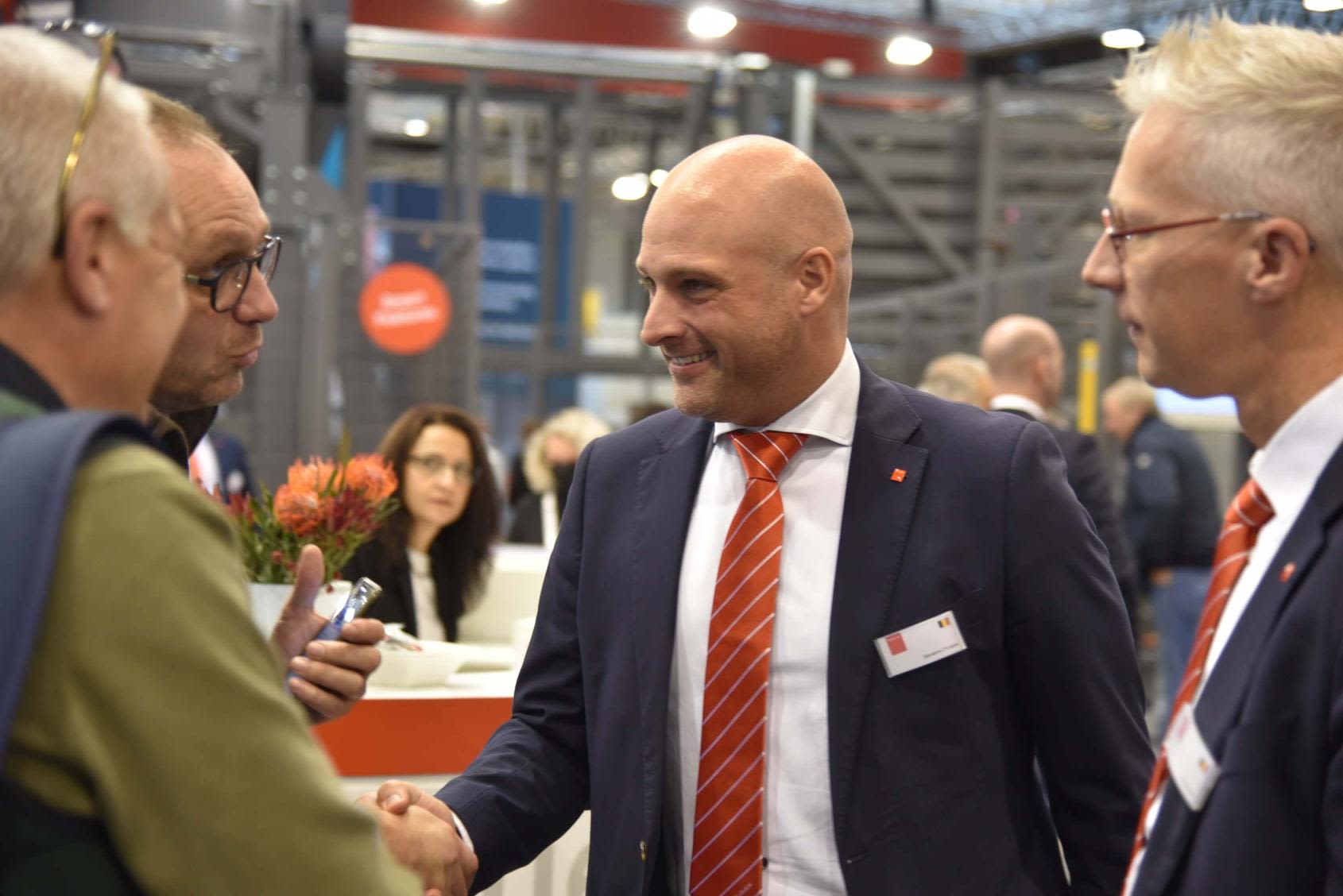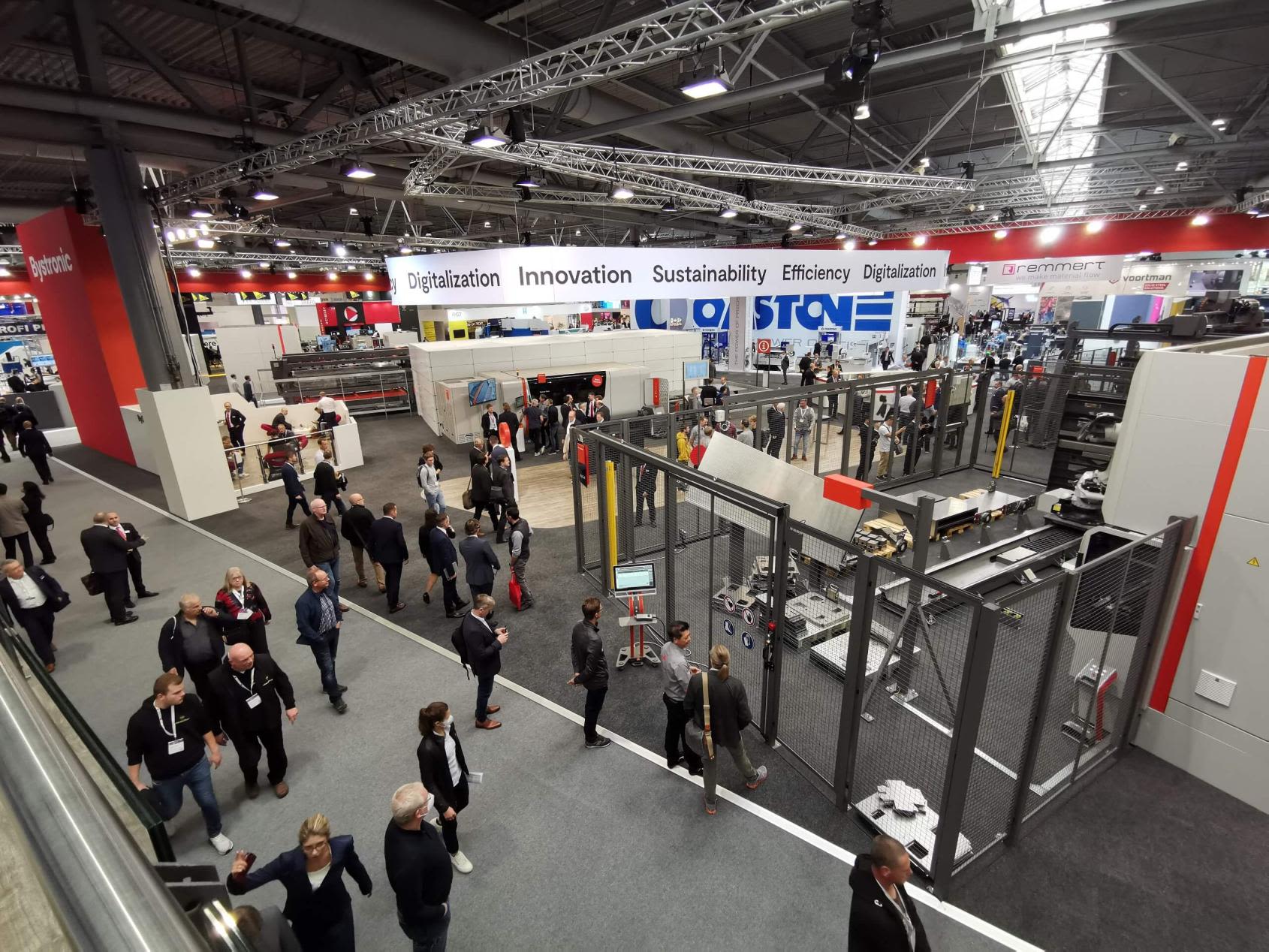 Looking ahead to EuroBLECH 2024
Plans are already underway for the next EuroBLECH (22-24 October 2024) which will occupy nine halls of the Hanover Exhibition Grounds in Germany. Bystronic is once again planning to participate.
"EuroBLECH is the leading trade fair for the sheet metal working industry in Europe and beyond and therefore of great importance for us. As we continue to transition from a pure machine manufacturer to a comprehensive provider of automated and sustainable solutions this will obviously impact how we present our brand, including at trade shows. Watch this space!"