Celebrating a year of RX caring in 2023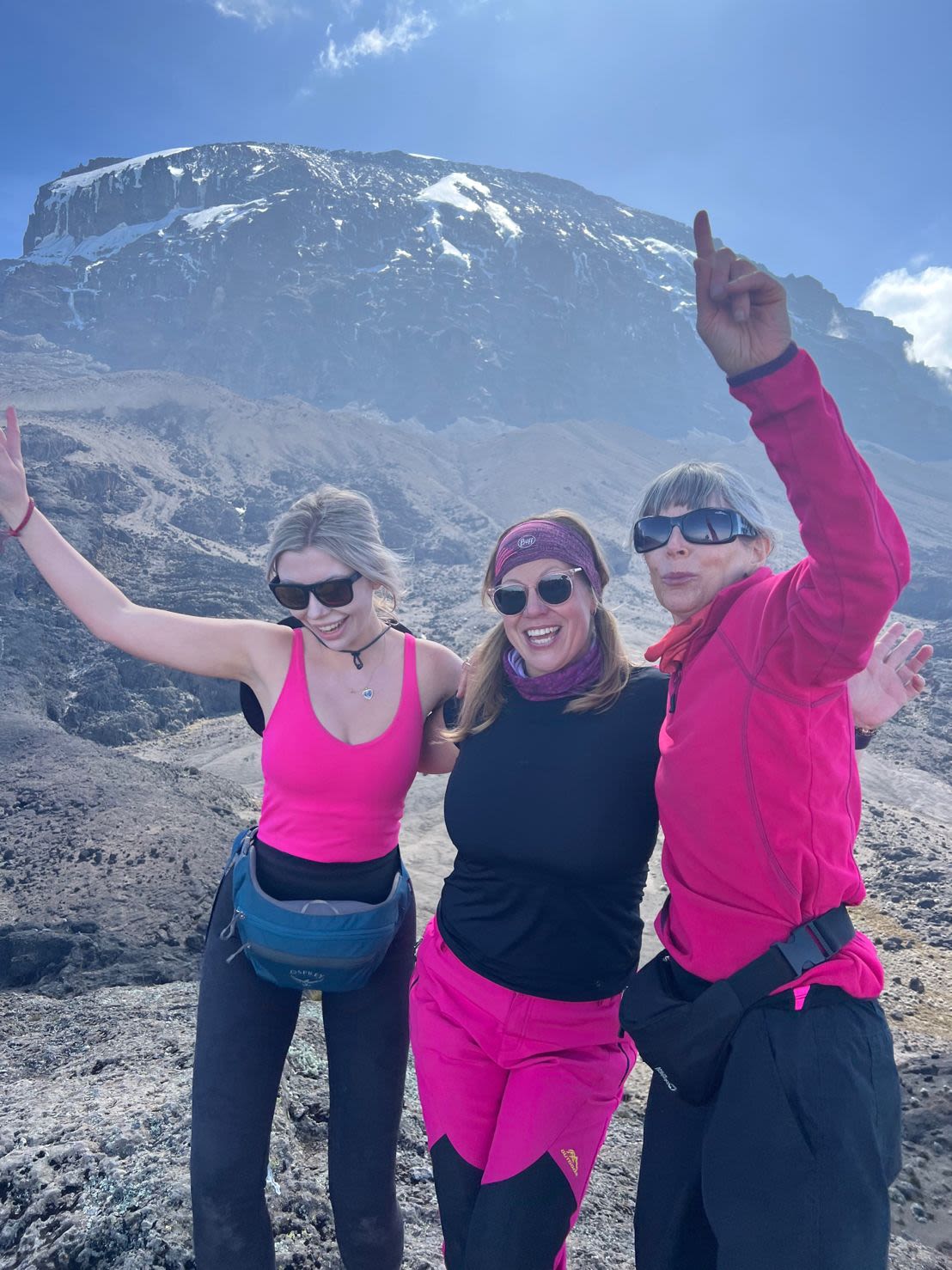 September is RX Cares month when we celebrate colleagues from across our business who unite through volunteering and fundraising. From litter picking to cake baking, blood donation to decorating, poppy making to food parcel packing and distribution, there's no end to the commitment and compassion of RXers who selflessly devote their time to help others during Cares Month, and throughout the year. Everyone within RX gets two full days paid leave each year to dedicate to their own community work. Here we share some of their experiences and reveal what motivates them.
Shooting for the stars
Since they began supporting Shooting Star in 2008, our UK colleagues have raised over £99,400 to support the hospices work caring for 700 babies, children, and young people with complex and life-limiting conditions.
Our support for Shooting Star includes volunteering as well as fundraising. In March, a group of volunteers spent the day at Shooting Star's distribution warehouse. "We helped to organise many key areas of the warehouse including toys, shoes, books, DVDs and more for easier distribution to high street stores" said RX volunteer, Hannah Ware. "During our day, we also learnt that only two employees work in the warehouse permanently - all the other team members are volunteers like us who they rely on to help keep their warehouse operational and raise money for their life-saving hospices. It was a very rewarding experience for us all."​​​​​​​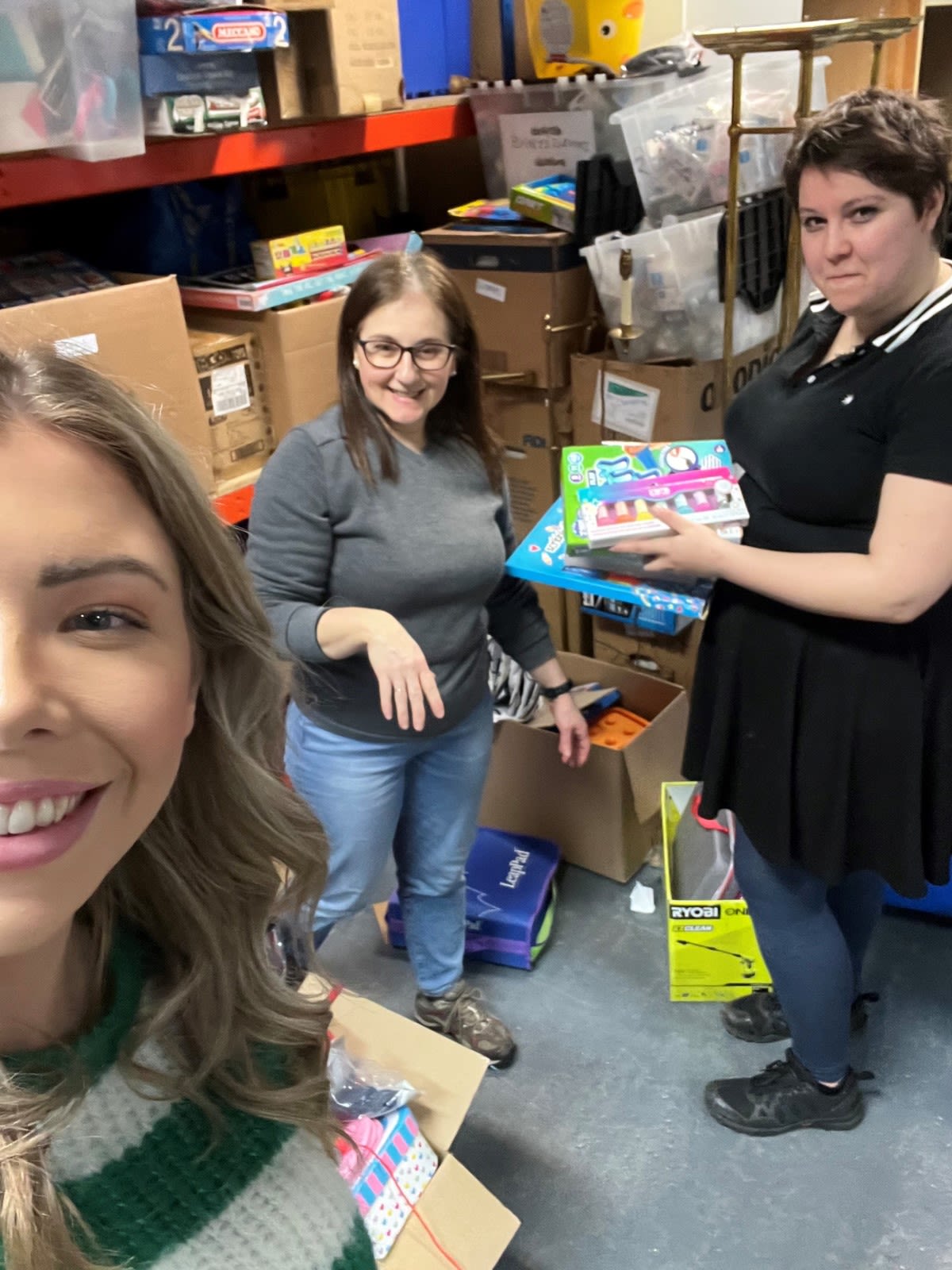 Small acts of kindness
RX Greater China has been supporting Shanghai Baby Home since 2019. The charity centre provides medical assistance and rehabilitation care for severely sick orphans from all over the country. Unable to visit the centre during the pandemic, our colleagues set to work to hand-stich drool towels for the babies, raising RMB 6,900 for the Baby Home. And it was with great delight that they were able to resume their visits to the Baby Home on May 31, 2023 , to celebrate with the children in person, ahead of 'Children's Day' on June 1.
"Six volunteers from our Shanghai office visited Baby Home to spend valuable time with the children" said Carole Tang, who leads RX Cares in China. "We brought plants and toys for them and spent time chatting and playing games with them. We believe that each small act of kindness will help them to embrace the future with more courage."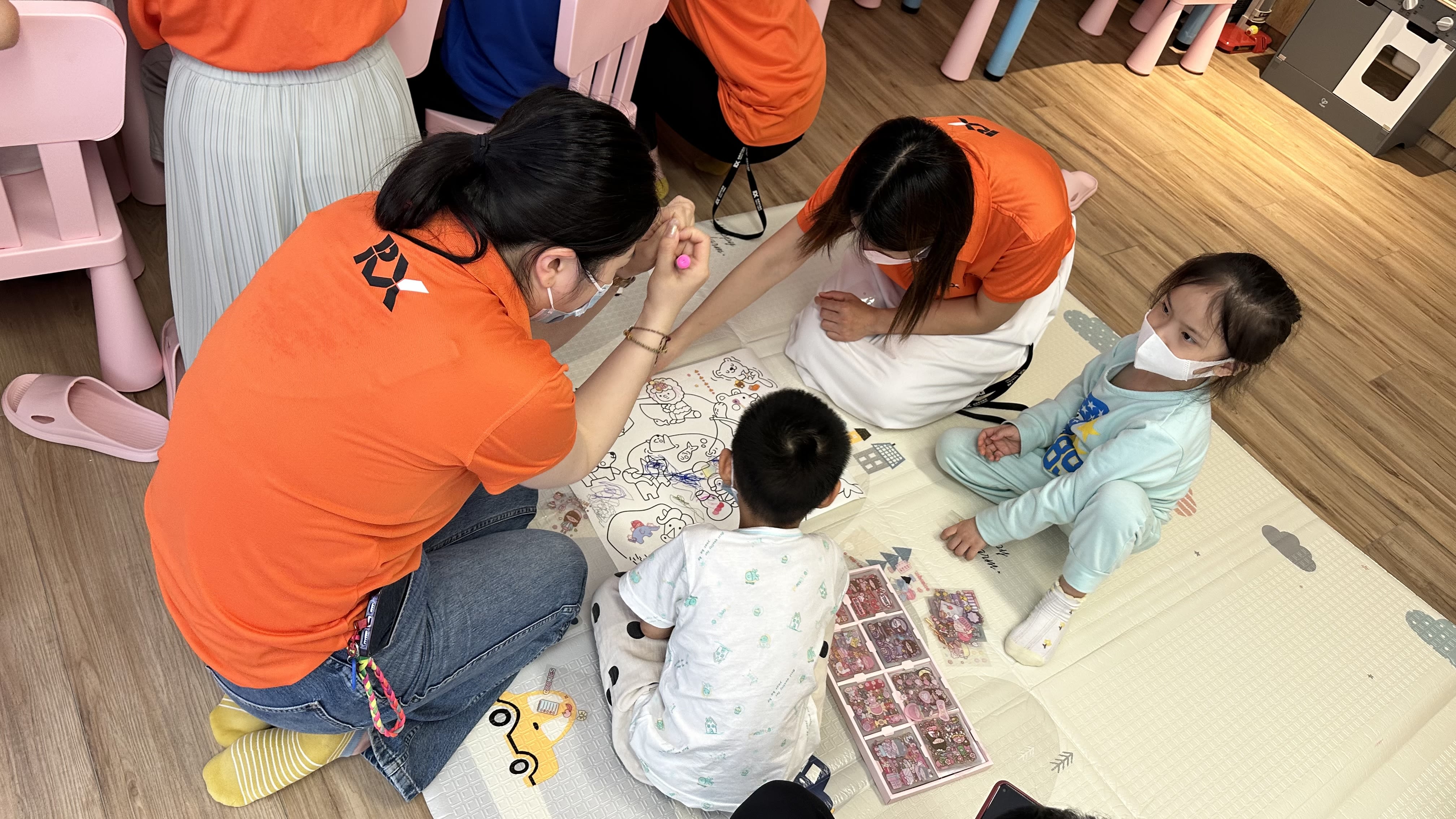 Food for thought
The Bridgeport Rescue Mission in Connecticut provides vital services to men, women, and children facing hunger, homelessness, and addiction, offering help to heal and return to the community whole. In coastal Connecticut, many people struggle to put food on the table because 70% of their pay check is used for rent. The Rescue Mission's Pantry offers fresh produce, dry goods, meat, and dairy items to enable them to feed their families.
In May 2023, a group of volunteers from our US international sales team helped in the food pantry, sorting, organising, and distributing food to those in need. This was the second time the group have volunteered here, and plan to do so again. Joanne Van Steen, Sales & Customer Service Support, said: "Our day volunteering at the BRM was very productive and eye opening. We handed out lots of food and various items to many people in need. It was great being able to work together as a team and we enjoyed giving back to the community."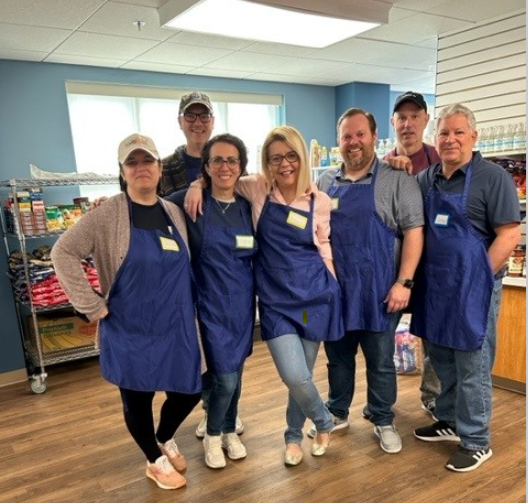 Giving blood
On June 14th, 2023, World Blood Donor Day, 16 RXers in Brazil used their volunteer days to give blood. 10 attended hospital together to do so, while another six colleagues donated individually close to their homes. As a result of their combined contributions, 48 patients were helped.
Among the group was Sales Manager, Carlos Cavalcanti, who is in the habit of donating blood every three to four months. "Donating blood is not just an act of kindness towards others that can help save lives; in fact, it also provides numerous benefits to both the recipient and the doner."
"Donating blood has emotional and physical health benefits. It can reduce stress, improve emotional well-being, benefit physical health, help get rid of negative feelings, provide a sense of belonging, and reduce isolation" Carlos explained. "Additionally, donating blood requires a health screening that includes checking your pulse, blood pressure, body temperature, and haemoglobin levels. This free mini-physical can offer excellent insight into your health and detect underlying medical conditions or risk factors for certain diseases."
Procurement Analyst Geisa Maranho added: "I've been donating blood for 20 consecutive years, and I think donating blood to others is the simplest and truest act of love there is!"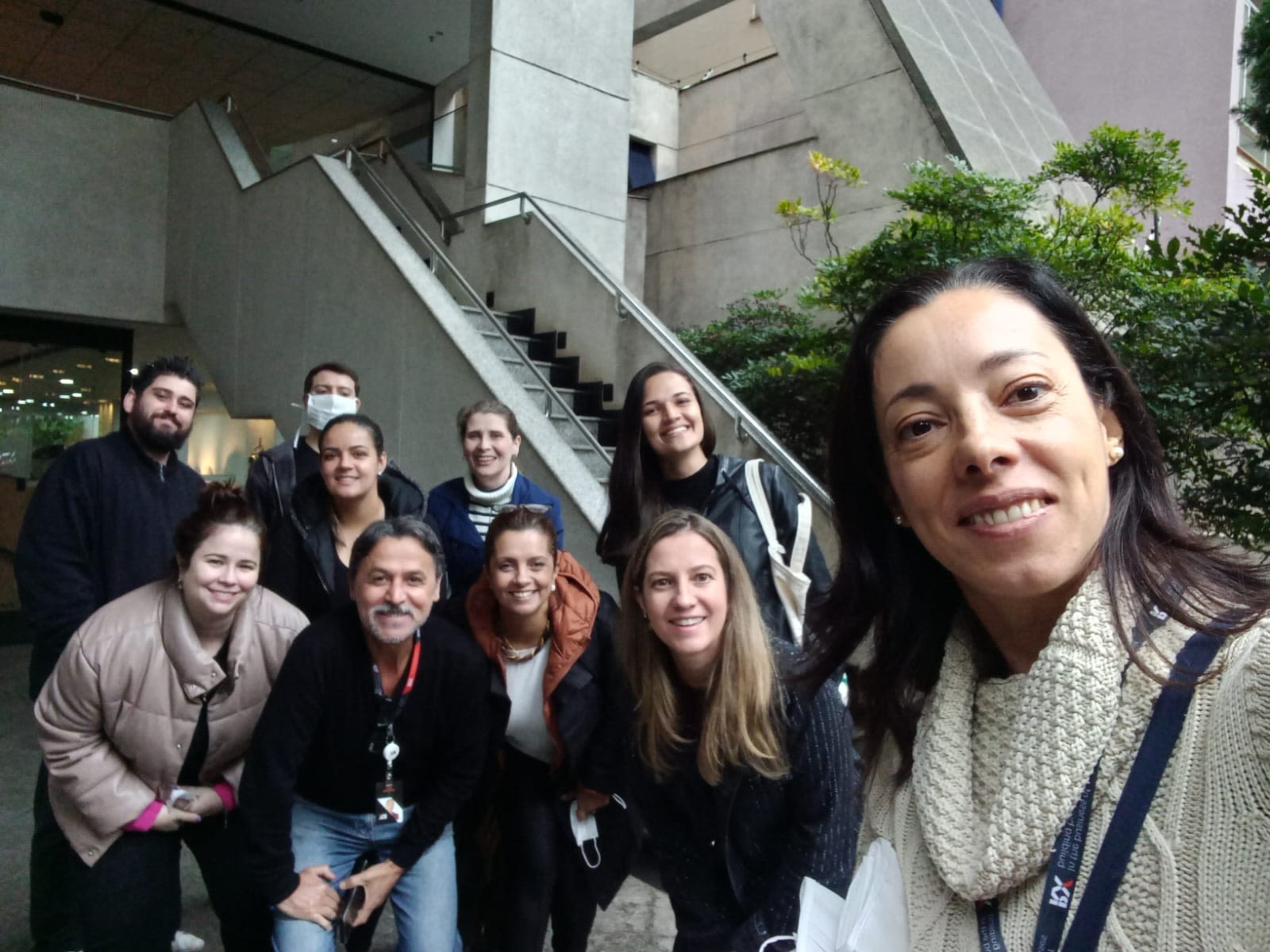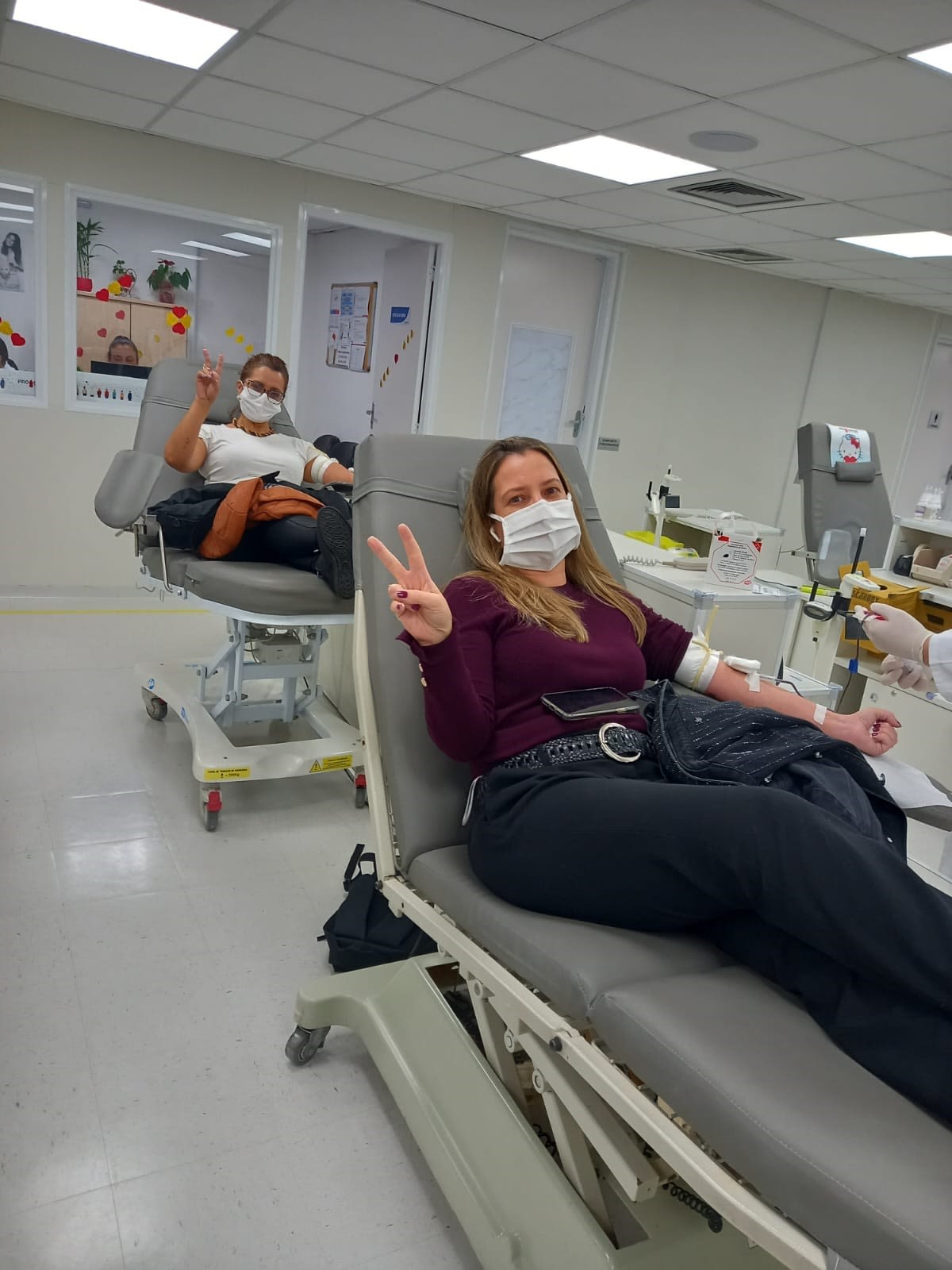 Item 1 of 2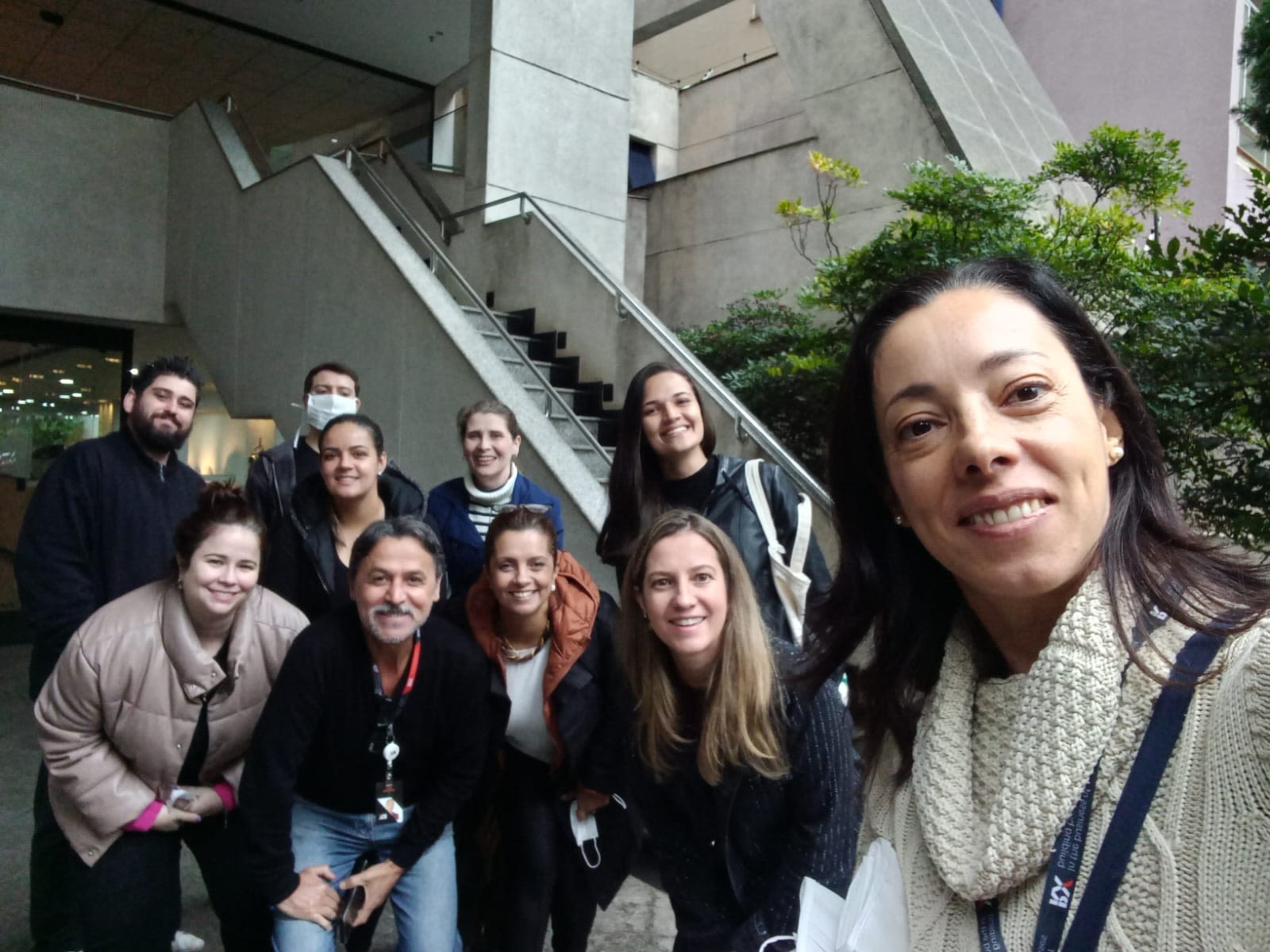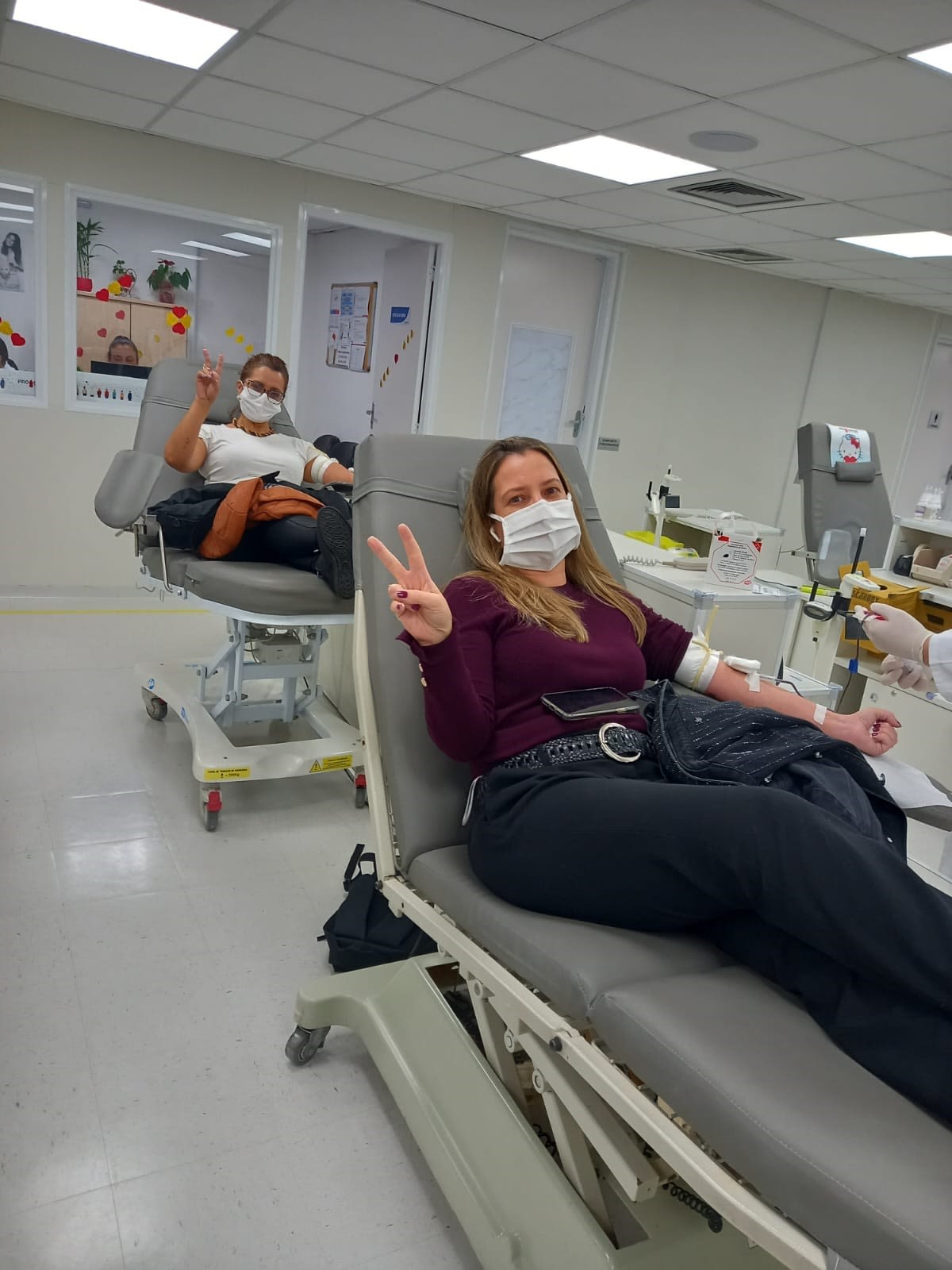 Beating plastic pollution
Sydney-based Defy Design is a plastic recycler and manufacturer whose main goal is to divert plastic waste from landfill and keep it in circulation. They produce custom furniture, ornaments, and trophies from recycled plastics.
In June 2023, in support of World Environment Day's #BeatPlasticPollution campaign, 16 colleagues from RX Australia, including members of our Sustainability and Social Committees, volunteered at the plastics recycling factor, participating in tasks such as cleaning, sorting, and processing plastic, shredding, trimming new products and packing orders ready for delivery.
"Our task when we arrived was to sort out literally thousands of plastic drinking straws into separate colours" explained Matt Smith, Sales Director. "We set to the task with gusto, and as is usual at RX Australia, it turned into a highly competitive affair with inter and intra table races to see who could sort their packets first! The whole team put in an excellent shift and the team agreed it was a terrific activity to be involved in ̶ great for team building and getting to know others you may not work with so closely, while supporting the planet."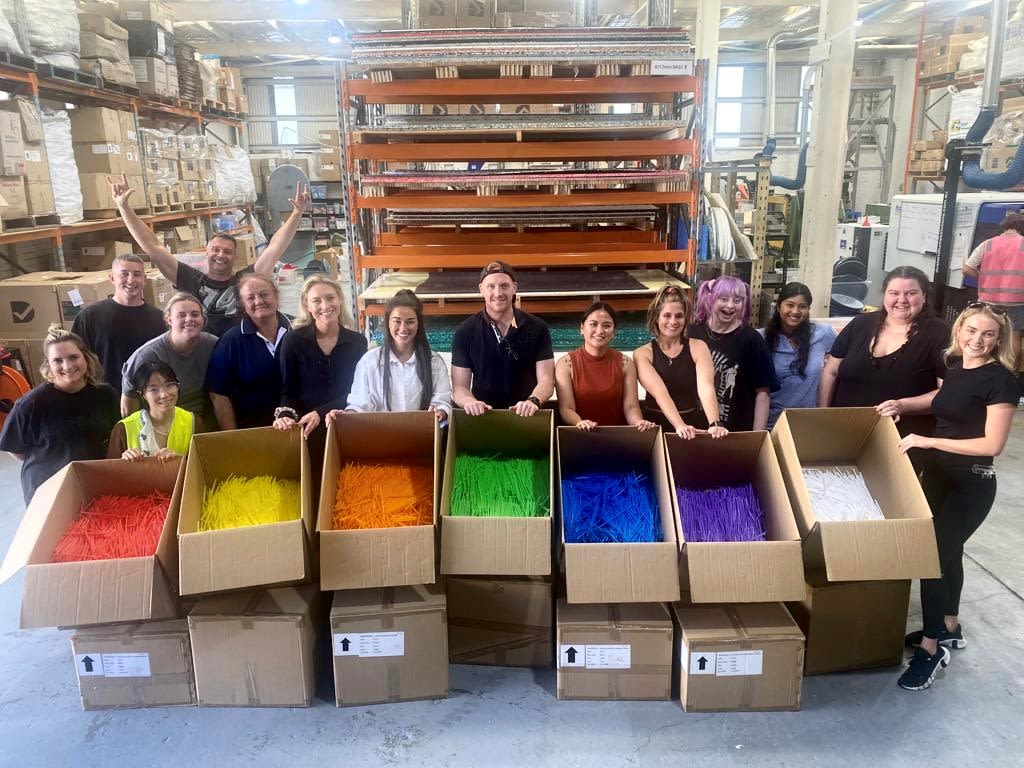 Paddleboarding and litter picking
Every year, teams of RXers from our UK office in Richmond take to the tow path, and the water, as part of a community effort to help clean up the river Thames. This year's annual 'Get on Board' event on June 22, organised by 'Be Richmond', saw five RXers take to paddleboards (after a mandatory training session!) to collect plastic from the river. Meanwhile a group of their colleagues walked the towpath to pick up litter.
As well as contributing to a cleaner and healthier environment, the litter picking events also bring RXers together explained Laura Williams, a senior sales manager for RX's International Sales Group (ISG). Laura used her RX Cares volunteer hours to join a subsequent litter picking session in July. "Getting involved is as a great way to meet colleagues from across the business unit , as I mainly work with show teams outside the UK . But most importantly, I wanted to be involved as the planet is in a tricky place right now. If everyone starts to do their bit, we can all hopefully make a difference. The RX cares hours are so important, and every year we use them to do something amazing for causes that do essential work all over the world and locally. Thank you to RX for letting me have the time to make a difference on planet earth. I really appreciate it."
For the love of horses
A combined team of HR, Legal and Compliance compliance colleagues from our US business came together on July 14, 2023, to participate in an RX Cares Day at Catherine Violet Hubbard Animal Sanctuary. The CVH Animal Sanctuary is a Connecticut-based non-profit organization working to promote compassion and healing through human-animal connection, founded in 2013 to commemorate and honour the life of Catherine Violet Hubbard, a six-year-old victim of the Sandy Hook Elementary School tragedy.
The team worked to set up for the Sanctuary's 'For the Love of Horses' event that was happening over the weekend, including weeding in the ecotype pollinator garden, which provides shelter and sustenance for beneficial insects, butterflies, and pollinators. The day started with torrential downpours, thunder, and lightening, but when it came time to get to work, the skies cleared, and it turned out to be a wonderful day outside!
Among the RX volunteers was our Head of Inclusion and Diversity, Ray Rhodes, who said: "Thank you so much to CVH for welcoming us, and for sharing so many stories about this very special place, and how it came to be. It was a pleasure doing our small part in making the event a success. And thank you for the great insights shared about the Monarch butterflies - we planted milkweed in our home garden the very next day!"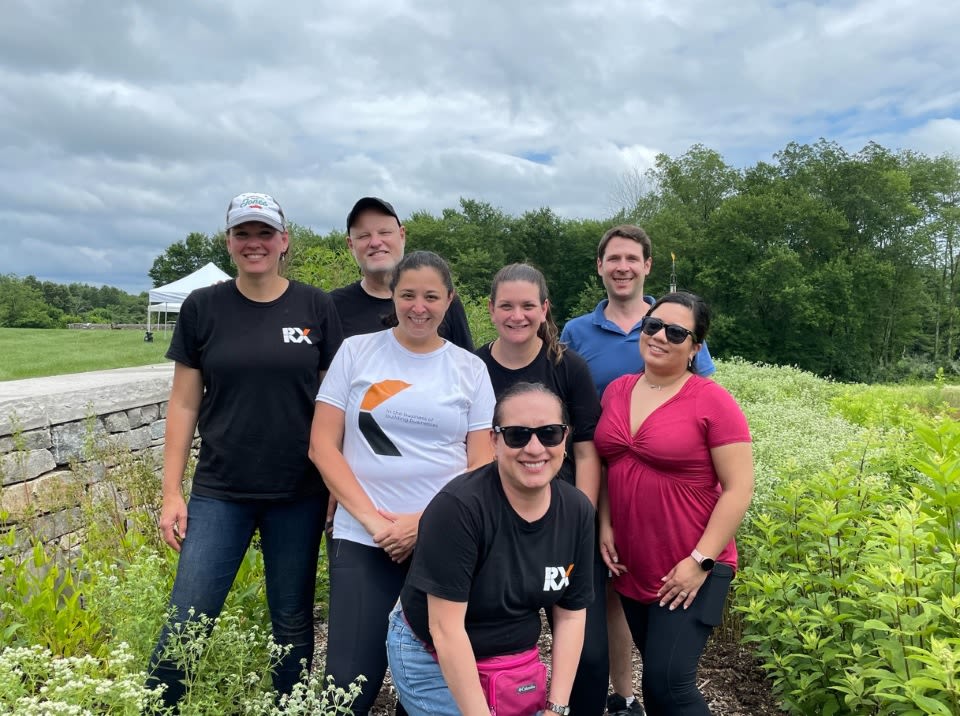 Climbing for Cancer Research
RX UK's Hannah Ware used one of her volunteer days towards a Kilimanjaro climb in support of Cancer Research UK in July. "I raised just over £10,000 individually and as part of my wider group of 43 people we raised over £250,000" she said. "It was a seven day climb with a group of strangers who all feel passionately about supporting cancer research. On the summit night we left at midnight to walk in the pitch black, freezing cold (no water – it was ice), in the crazy altitude and climbed for 16 hours watching the sun rise and fall throughout the day – it was amazing!"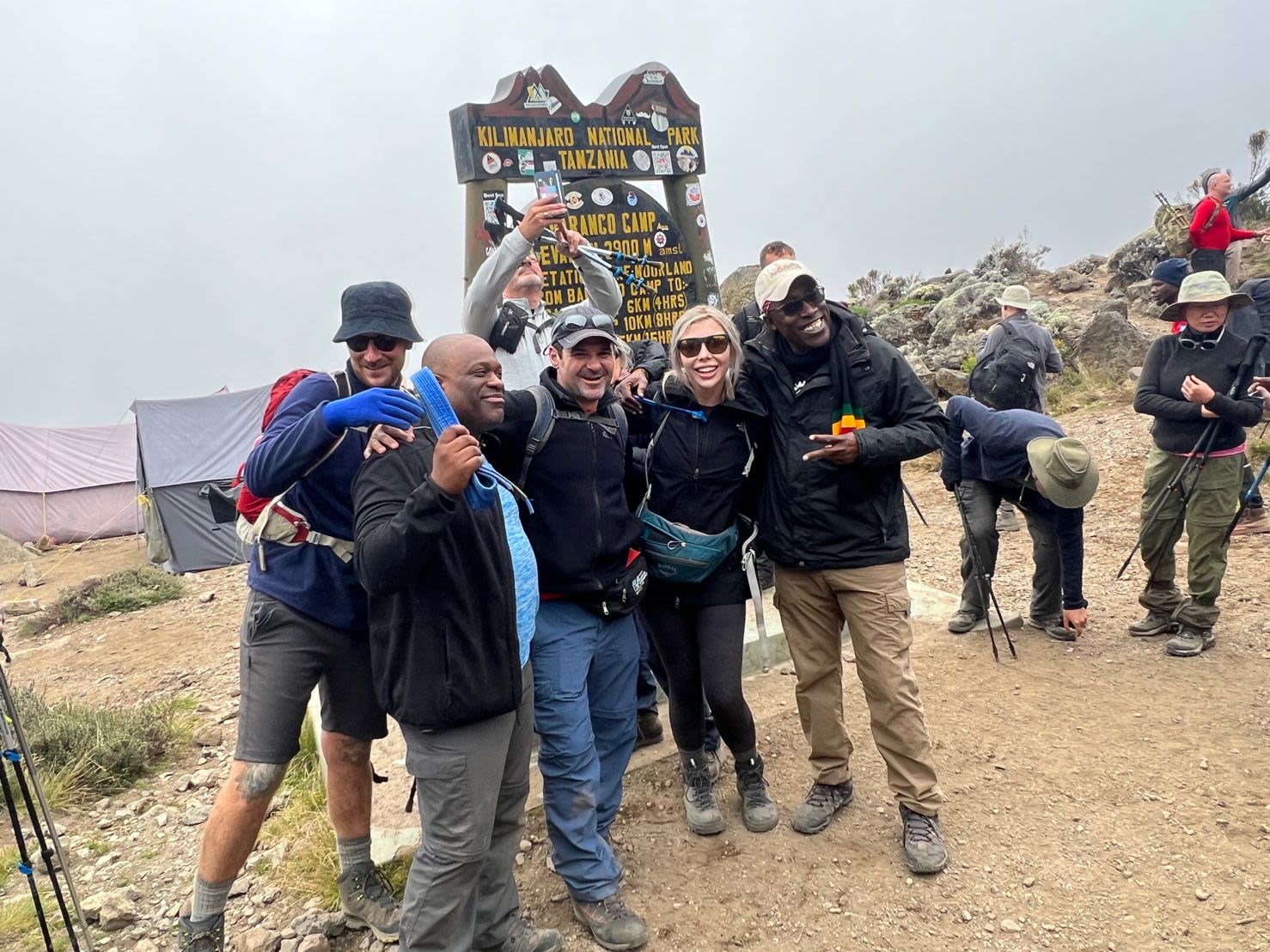 Taking action against hunger
On 21 September 2023, RXers from our French business came together to walk, run and cycle for Action Against Hunger, which is working to tackle the causes and effects of life-threatening hunger in 51 countries across Africa, Asia, Europe, Latin America and the Middle East. Divided into 13 teams, to add some competition to the mix, our colleagues covered a remarkable 36,310 kilometres between them, raising €18,800 in donations for the charity.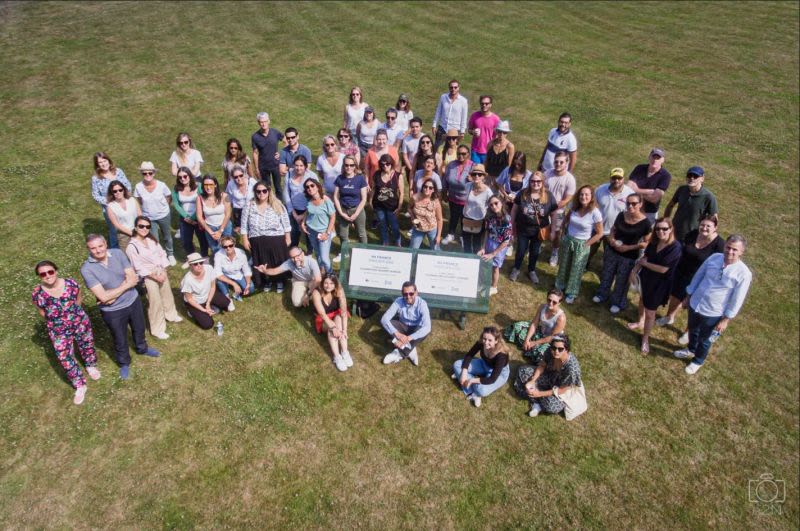 Supporting veterans through poppy making
Based in Richmond upon Thames, close by RX's corporate HQ, The Poppy Factory is the UK's leading employment charity for veterans with physical or mental health conditions. Since 1922 it has offered them a supportive place of work, making poppies, wreaths, and other remembrance products, and helping them find a route back into employment.
Aldene Geiling, Financial Planning, Reporting and Analysis Controller, joined members of RX's corporate finance team and their RELX finance colleagues in volunteering at the factory during our 2023 September Cares Month. "We all had a really great day helping a really good cause and meeting our finance colleagues from the other business units in RELX" she said. "We started in the warehouse cleaning and restoring the fencing for the plots that are used at Westminster abbey for Remembrance Day. We then learnt how to make a poppy with just one hand and then helped make Poppy wreaths. With over 100,000 wreaths and 250 Royal and special wreaths made every year, every little bit helps!"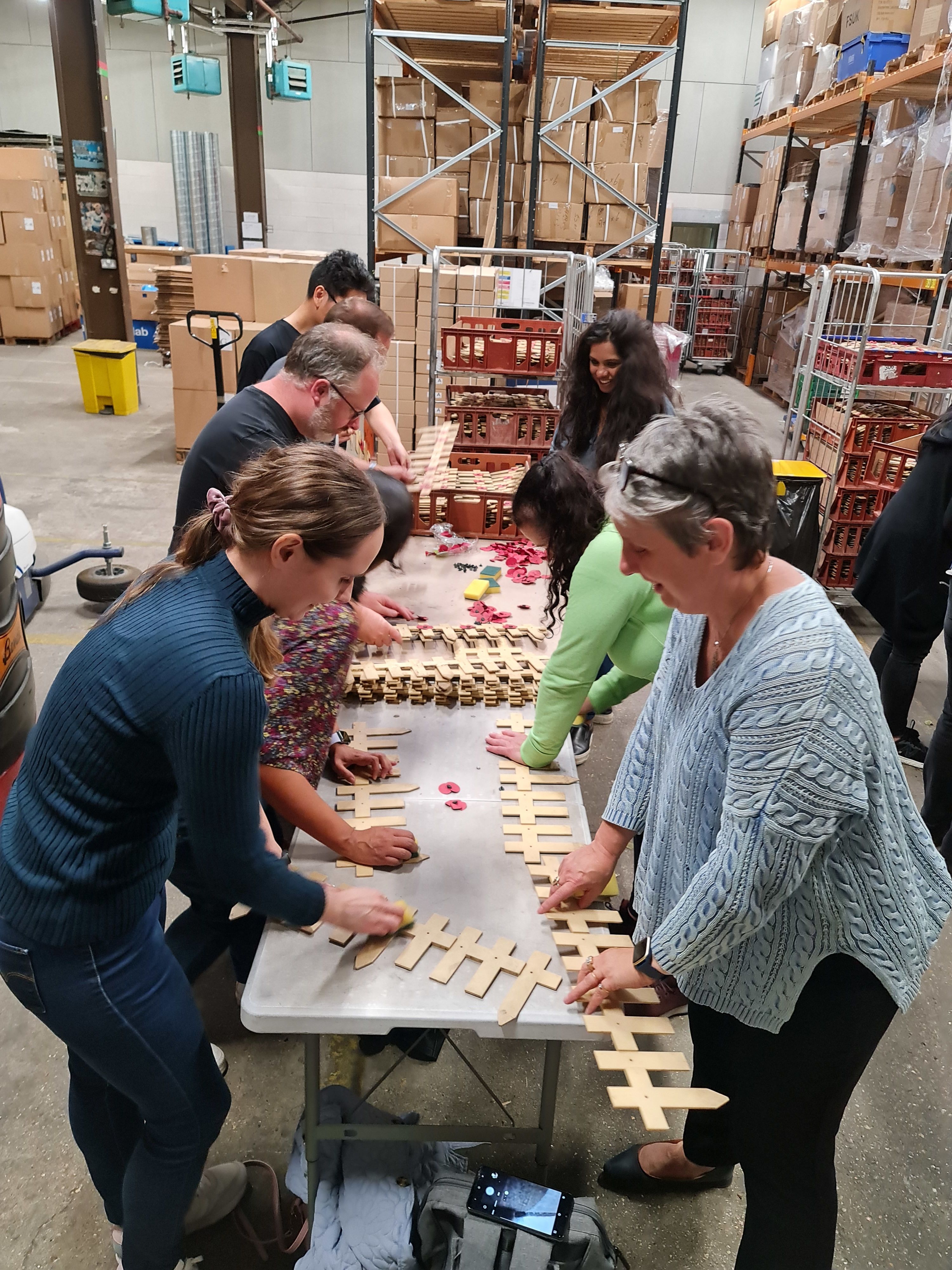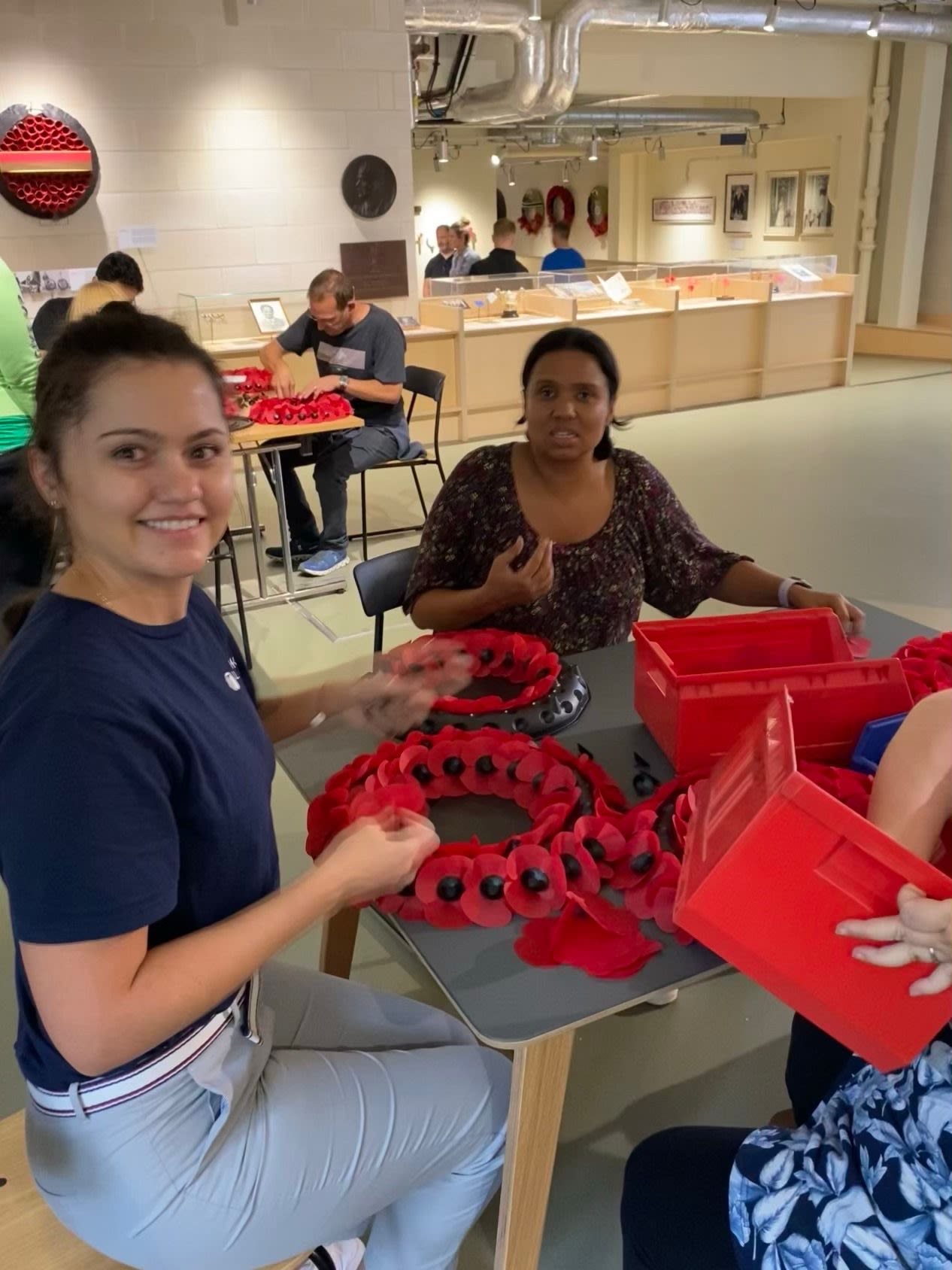 Item 1 of 2