Customer case-study
Generating new export sales for Keshenglong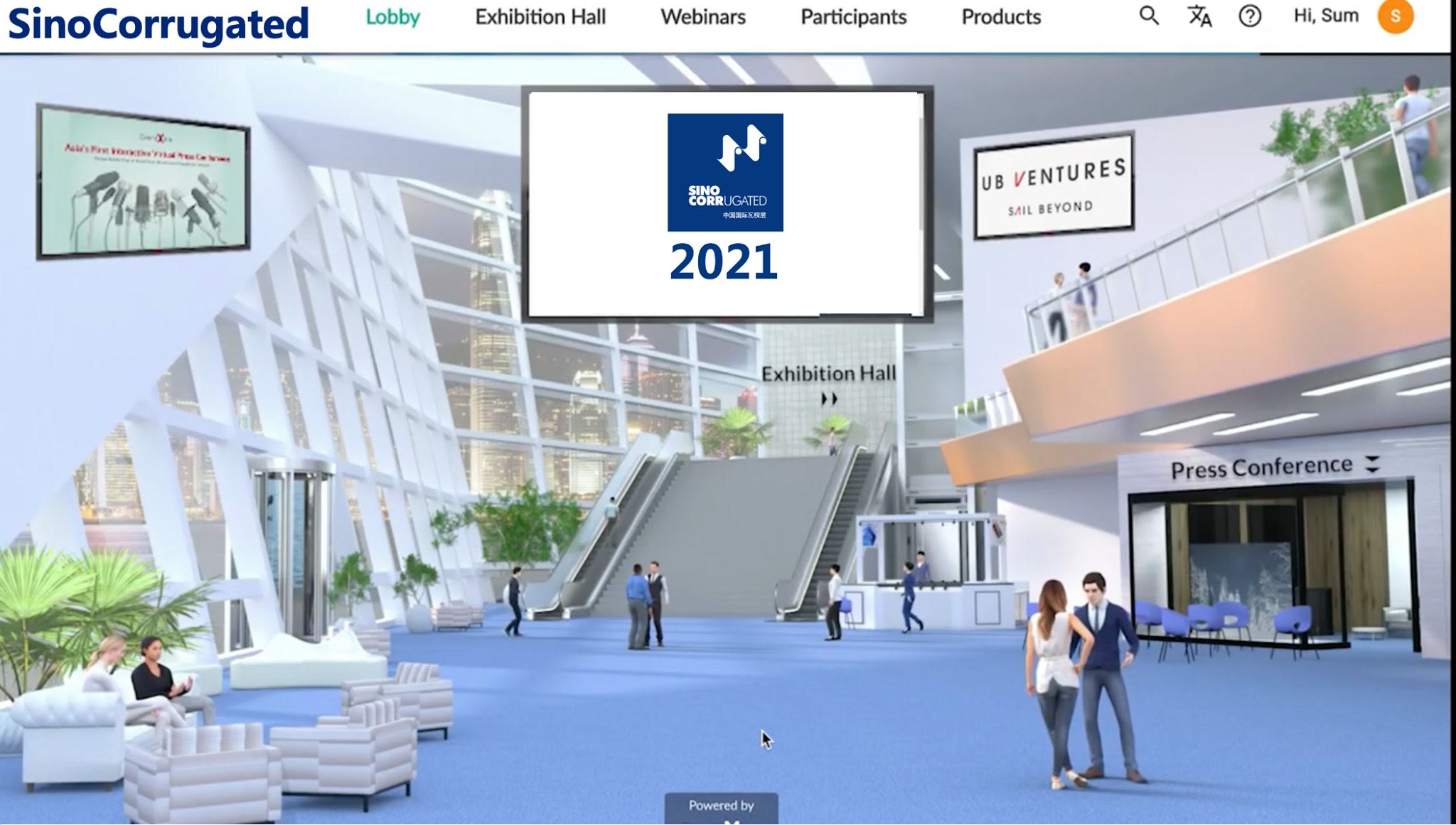 The development of digitally enhanced trade shows in response to Covid-19 is enabling RX exhibitors to reach out remotely to new export business at the same time as they reconnect face to face with customers. We reveal how Keshenglong was able to maintain and build vital international business connections at SinoCorrugated 2021 in Shanghai, despite ongoing global travel restrictions.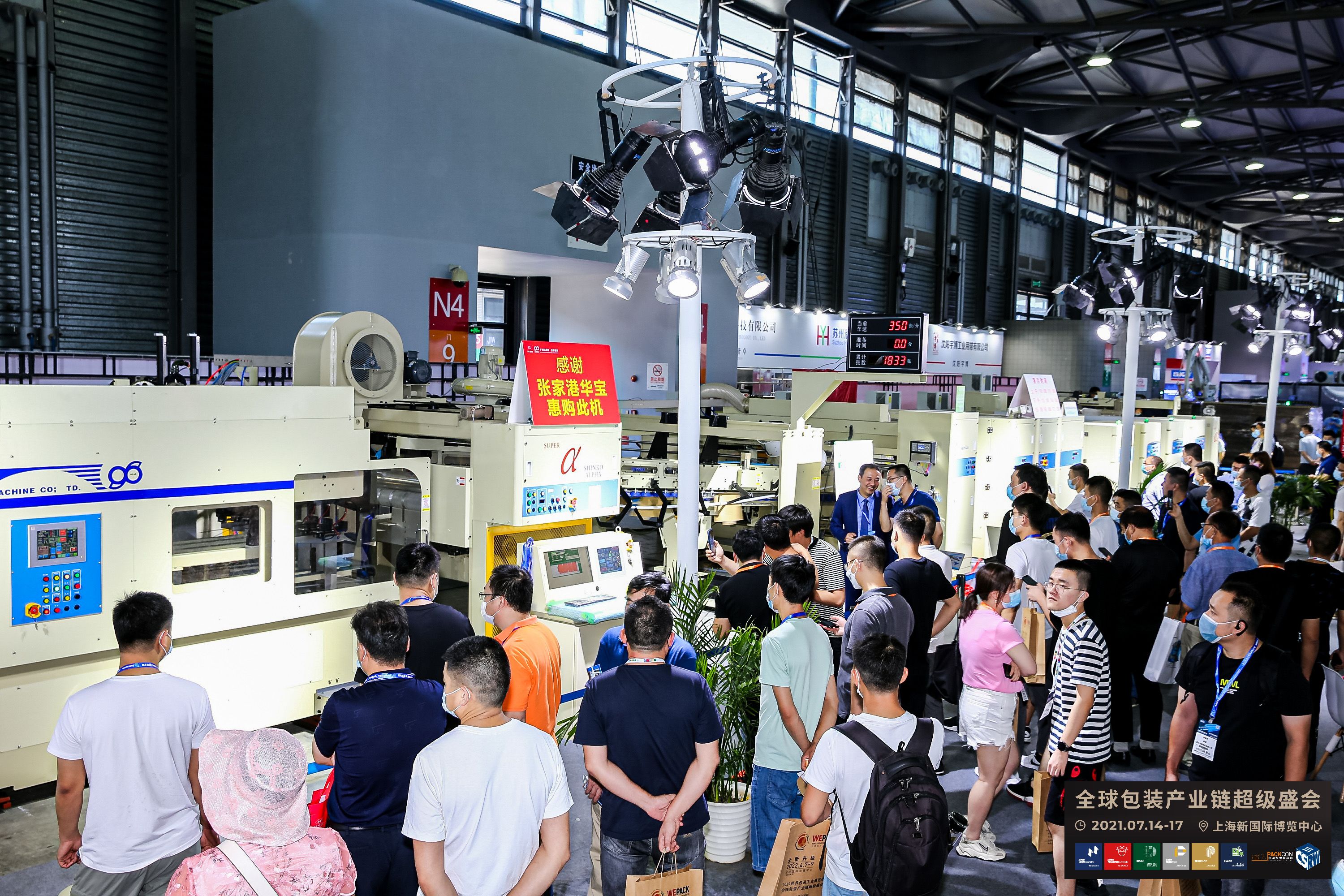 Keshenglong is one of China's leading carton printing and packaging machine manufacturers, and a major exporter of high-speed flexo printing, cutting and folding machines to over 70 countries worldwide.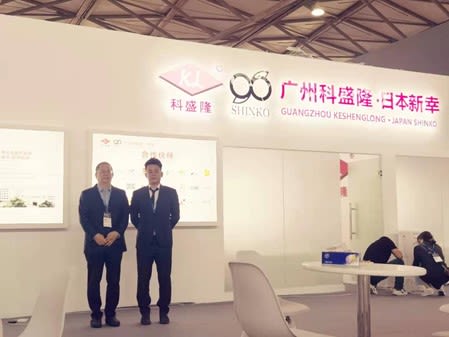 The company has exhibited at SinoCorrugated, the world's leading event for the international corrugated packaging industry, every year since it was first held in 2001. It has come to regard the event as an essential showcase for innovation, equipment demonstration and international sales. So when foreign buyers were unable to attend SinoCorrugated 2021 (14-17 July) in Shanghai due to Covid-19 travel restrictions, the company became concerned about the impact on exports.
Keshenglong had already been unable to visit international customers and prospects for over a year due to the pandemic. Covid-19 had also made it difficult for the company to meet face to face with domestic buyers to demonstrate its new technologies – a vital pre-cursor to capital equipment sales. The problem was exacerbated two months prior to the event by a spike in Covid-19 cases in the Guangdong area, which impacted Keshenglong's event preparation and threatened to prevent visitors from leaving the province to attend the show.
Anticipating such difficulties, RX opened SinoCorrugated 2021 up to remote attendees by reimagining it as a digitally enhanced or 'hybrid' event combining a safe and secure physical expo with a virtual platform. The brand new platform enabled exhibitors to not only interact with onsite attendees in the usual way, but also to connect with online audiences from all over the world through innovative new initiatives such as remote exhibitor booths, online guided tours, virtual matchmaking and live-streamed machinery demos, webinars and awards ceremonies.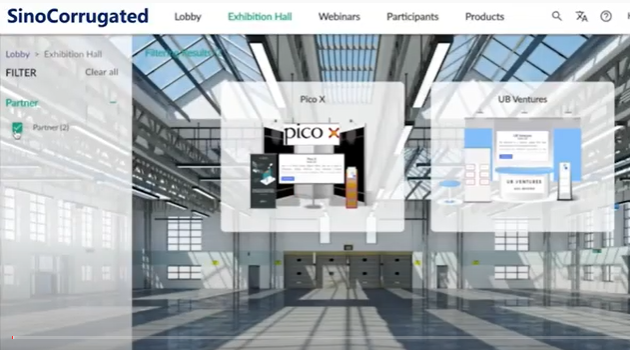 SinoCorrugated was the first major international trade show for corrugated equipment and consumables to reopen to the public, both in-person and online, since the start of the pandemic. Over 300 exhibitors and 30,000 visitors attended the physical event in Shanghai, and an additional 9,500+ remote international buyers joined via the digital platform to source vital equipment and supplies, re-igniting supply chains.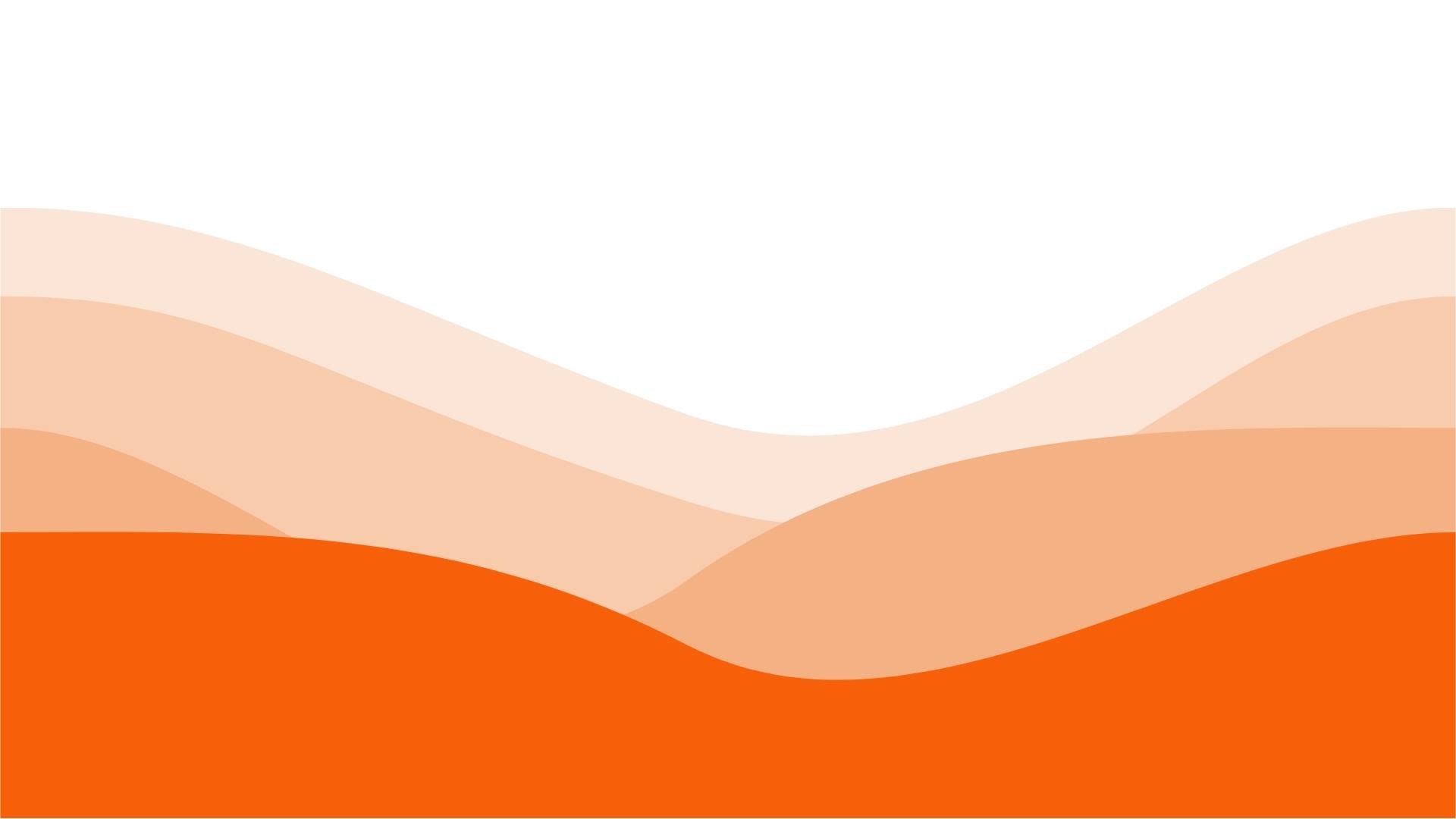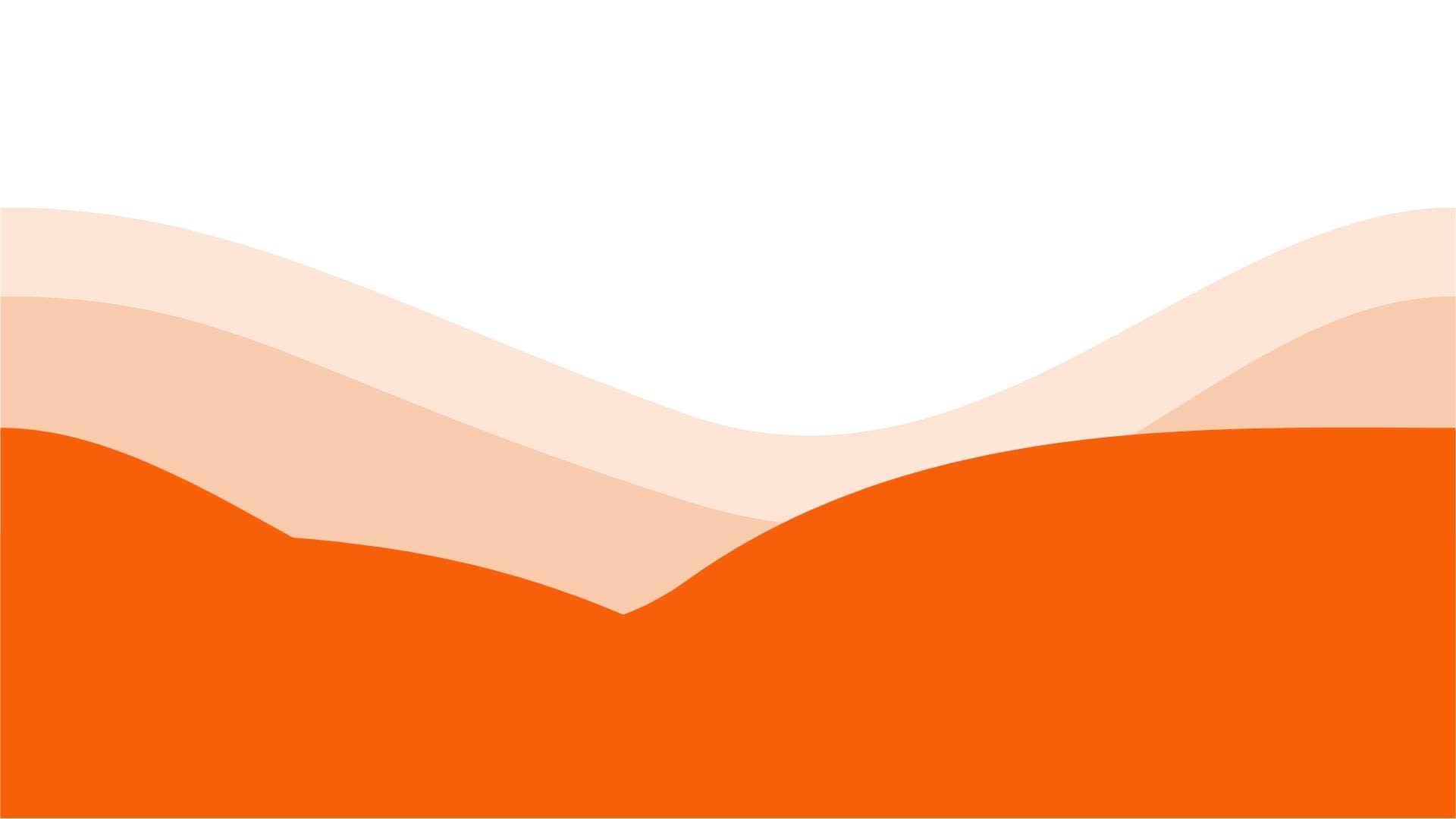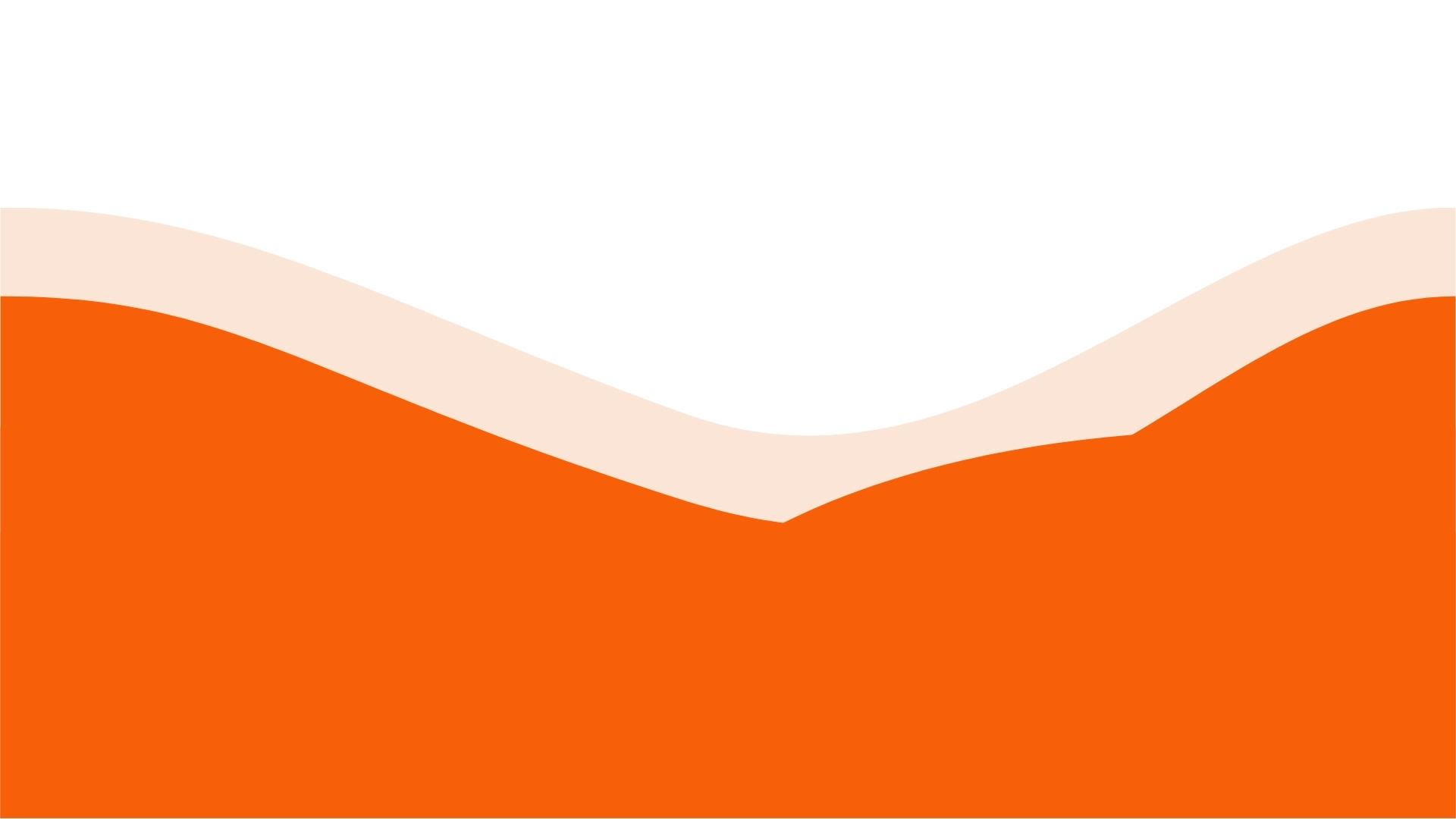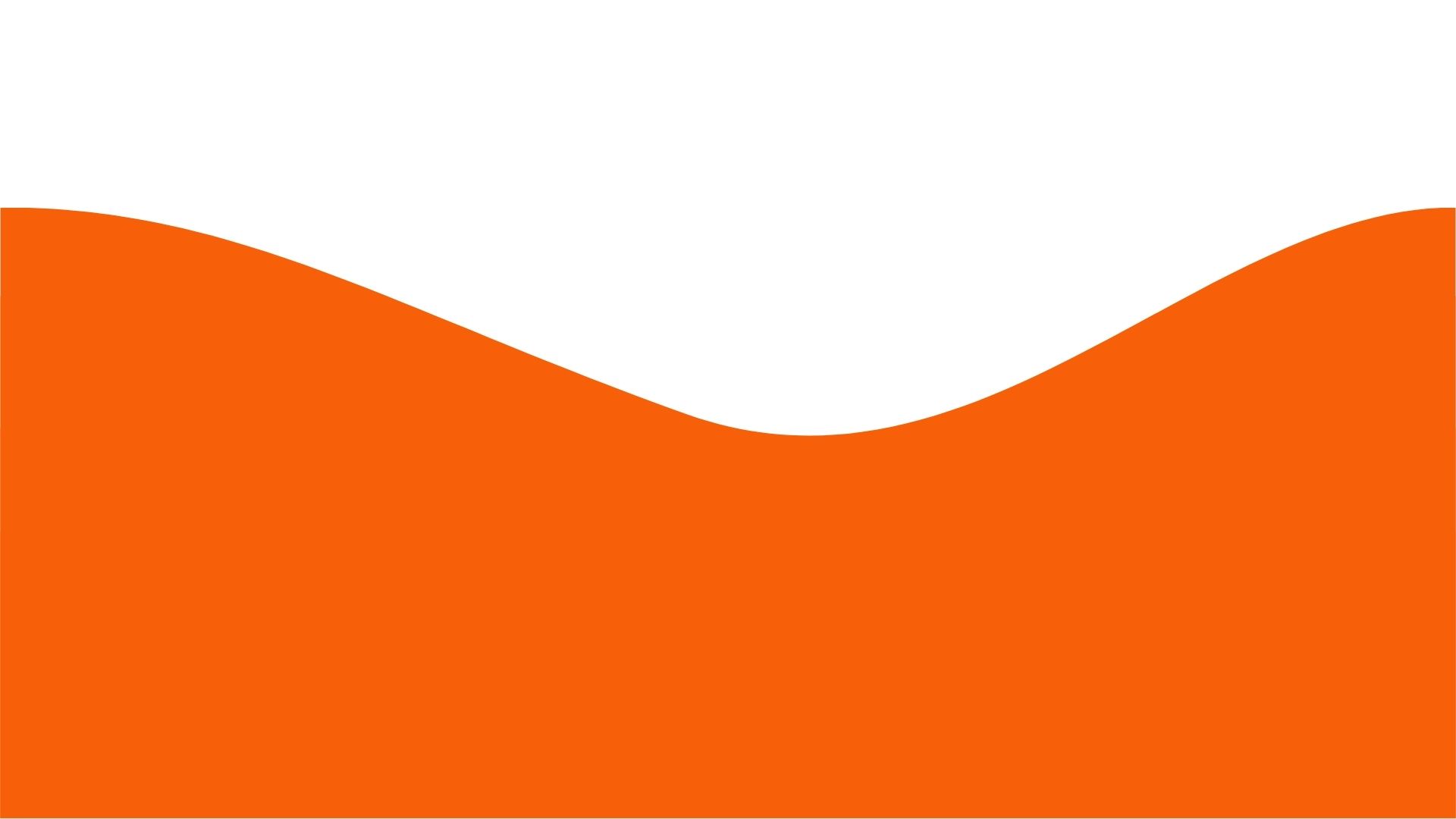 Physical and virtual product demos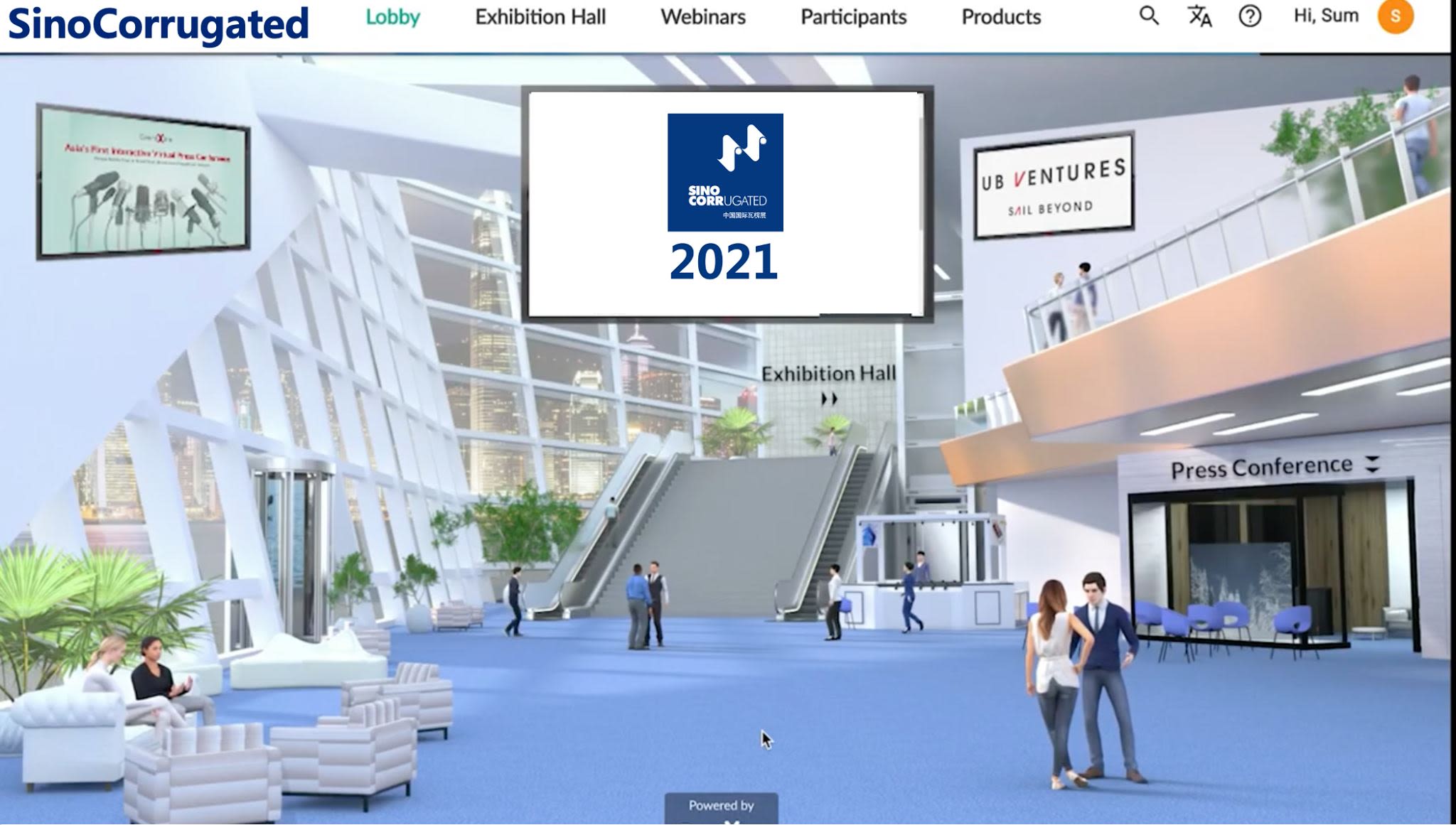 Keshenglong took full advantage of the opportunity to have a virtual, as well as physical, booth at SinoCorrugated, where remote attendees could review their products and solutions, and message them directly via private and public chat rooms. At SinoCorrugated 2021, RX continued live streaming on YouTube, Facebook, LinkedIn and for the first time the hybrid platform was also available to exhibitors. As a result, Keshenglong was able to stream live manufacturing demos direct from its show booth, and its factory, showcasing the technical advantages of its equipment to potential customers who were unable to travel to the event.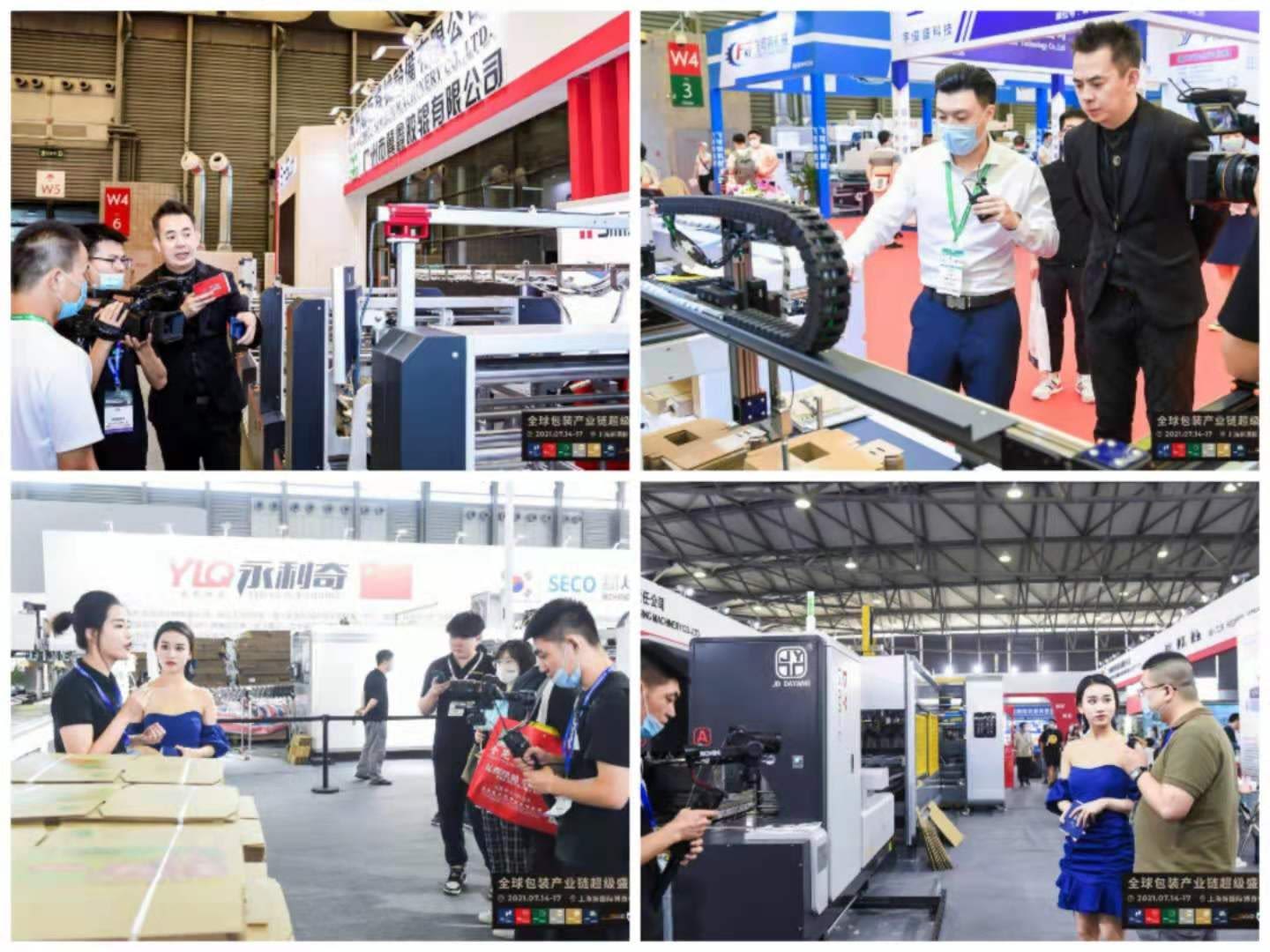 SinoCorrugated also arranged a thematic guided tour, livestreamed on Facebook and YouTube, to show Keshenglong's products from the user's perspective to online international visitors, enabling them to learn about the technical advantages of Keshenglong's products.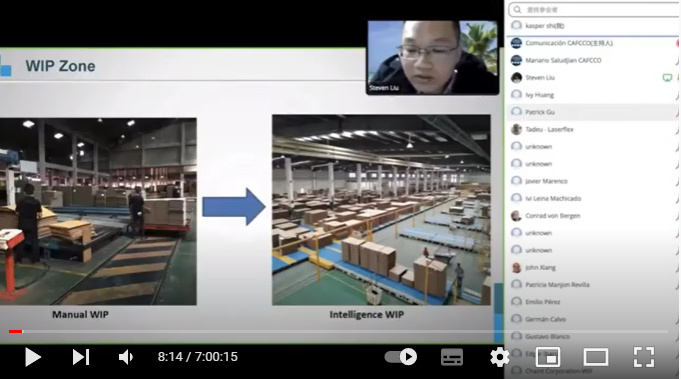 To help connect Keshenglong and other exhibitors with international buyers, dedicated show staff were appointed to represent individual online visitors and assist them with their sourcing needs during pre-arranged time slots. During these 'quick-match' sessions, staff visited Keshenglong's stand on behalf of interested prospects, connecting them directly via video or voice calls, and arranging online meetings. Keshenglong was one of over 200 onsite exhibitors to benefit from 350 of these sessions organised on behalf of 120 online international buyers from America, Sudan, Canada, Malaysia, India and more.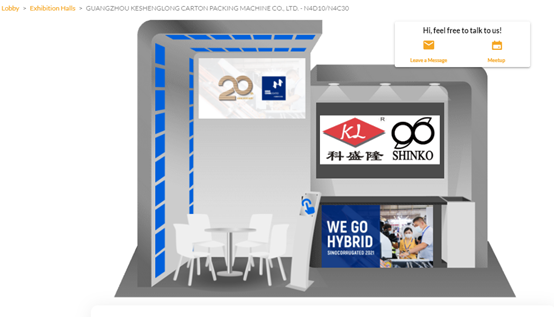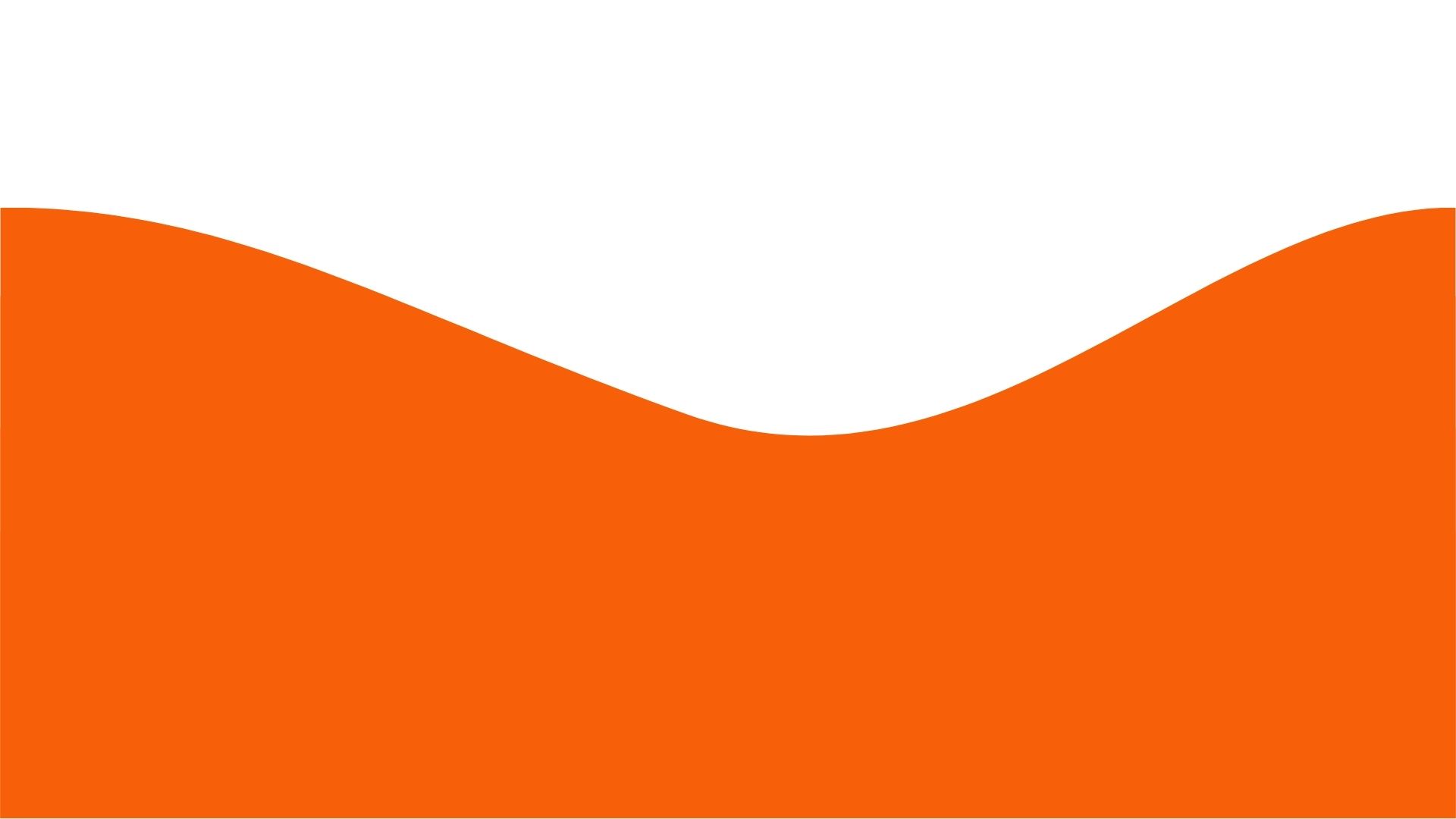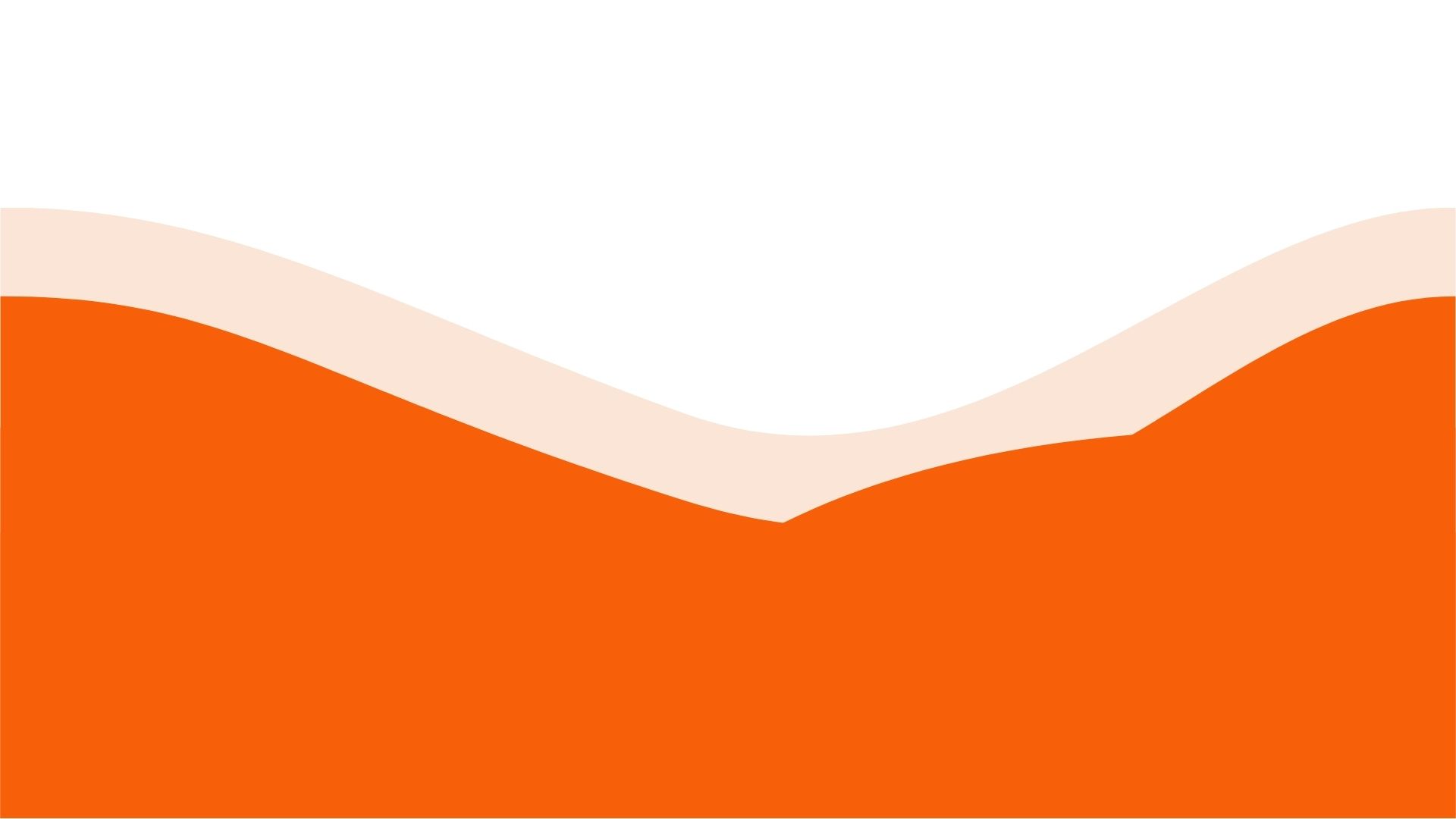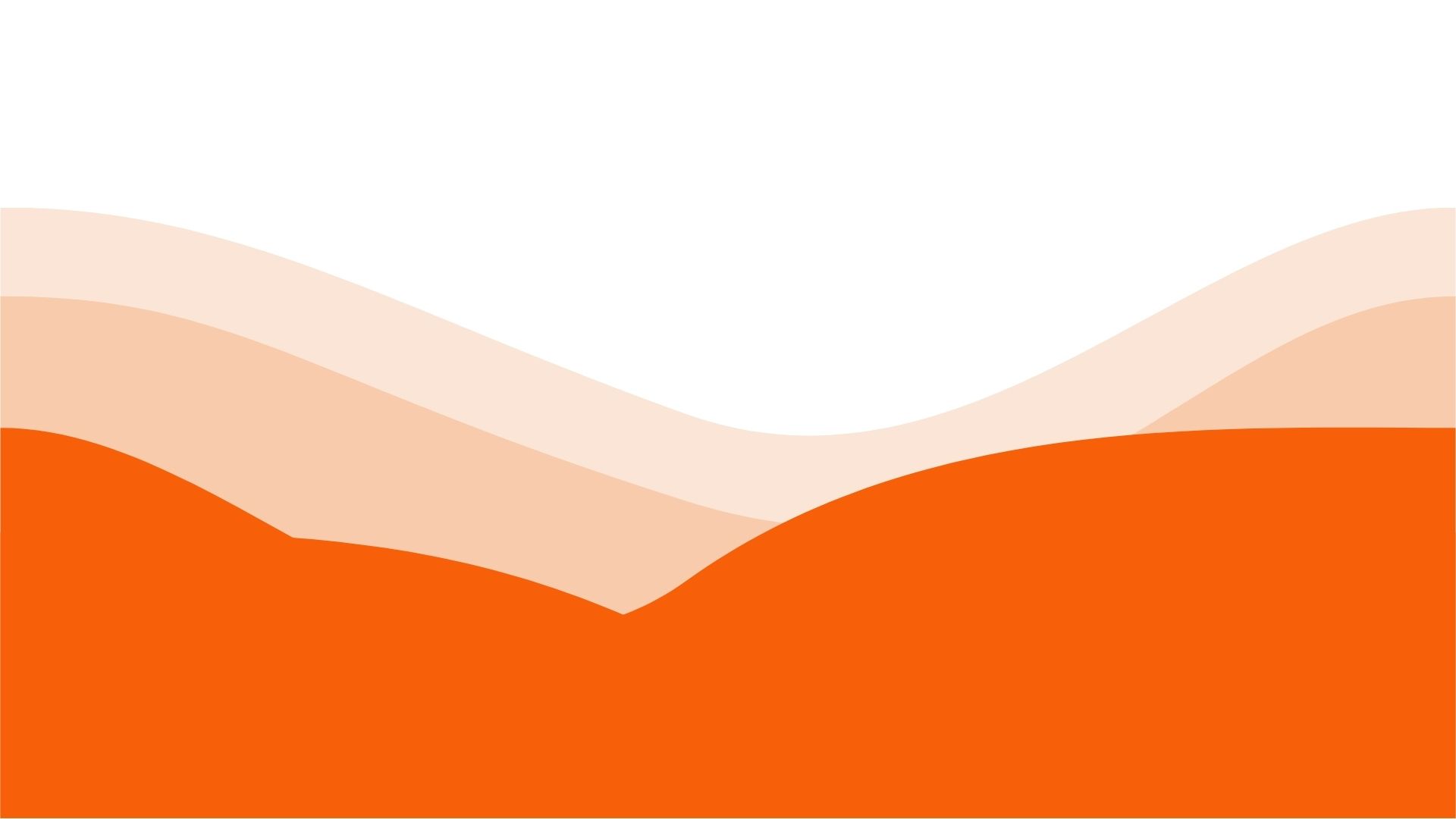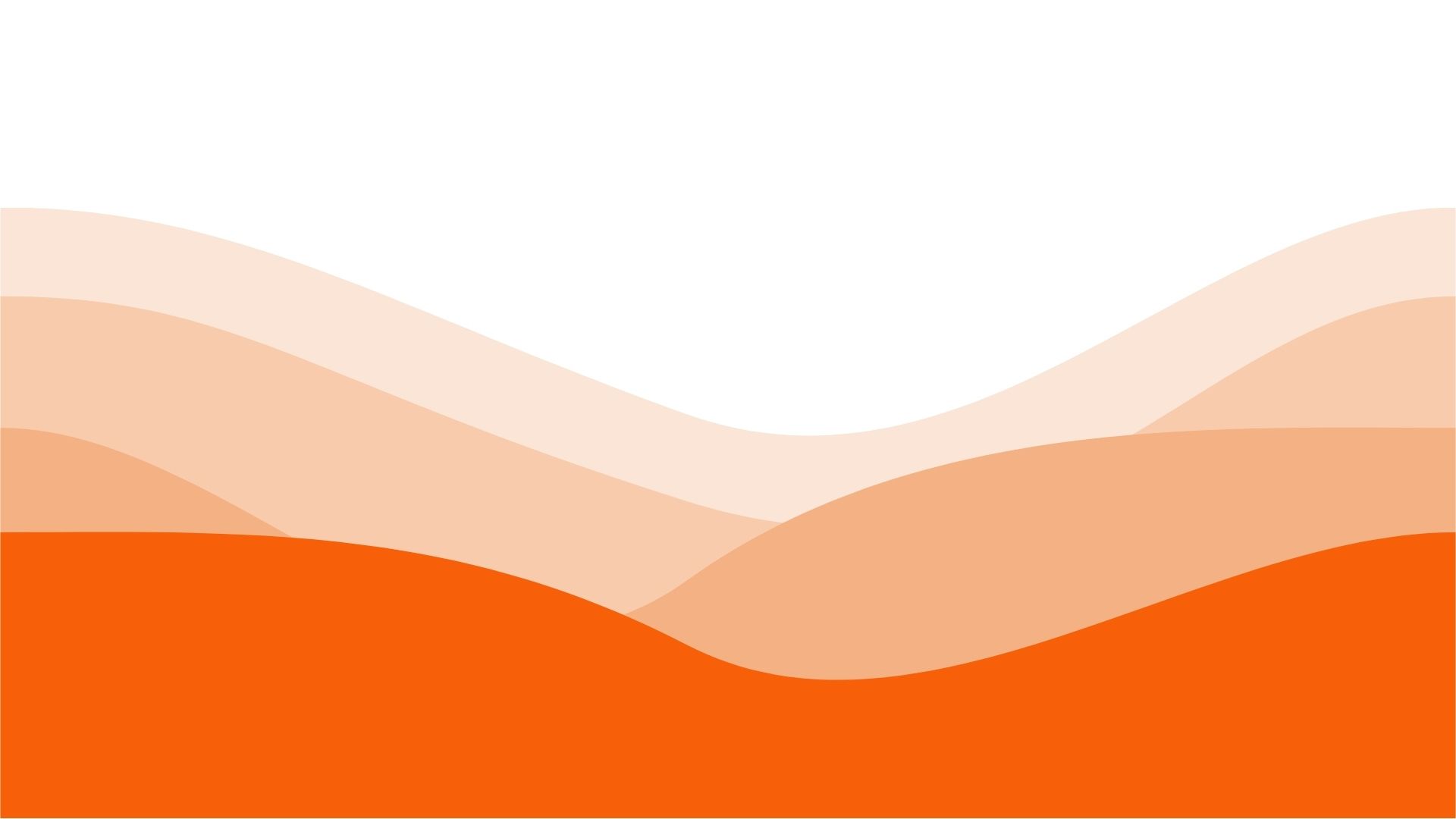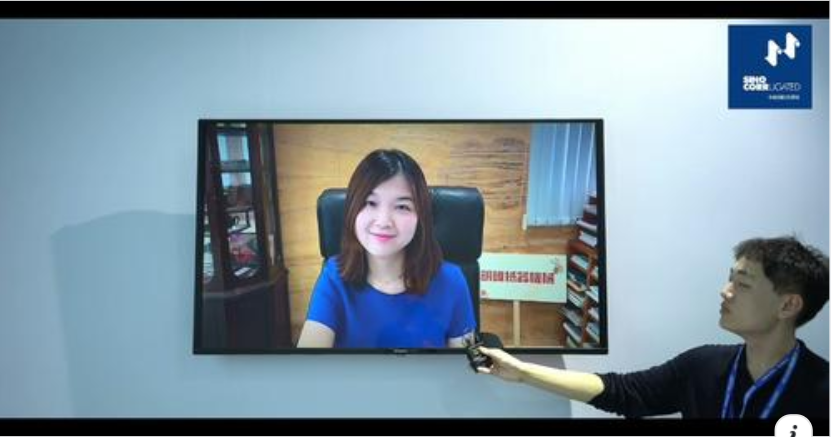 With its wide variety of product lines catering to different types of enterprises, Keshenglong depends on high quality sales leads to identify and target buyers.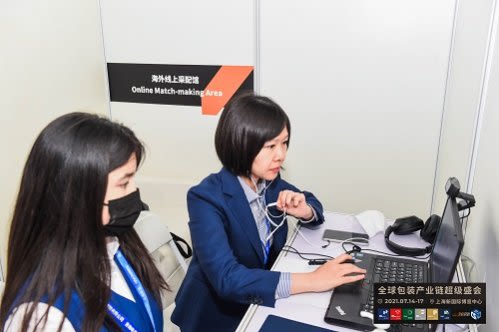 During the event, SinoCorrugated's Targeted Attendee Program (TAP) ‒ a one-to-one matchmaking and meetings solution ‒ connected pre-qualified and selected international buyers with precise purchasing needs to suppliers of interest.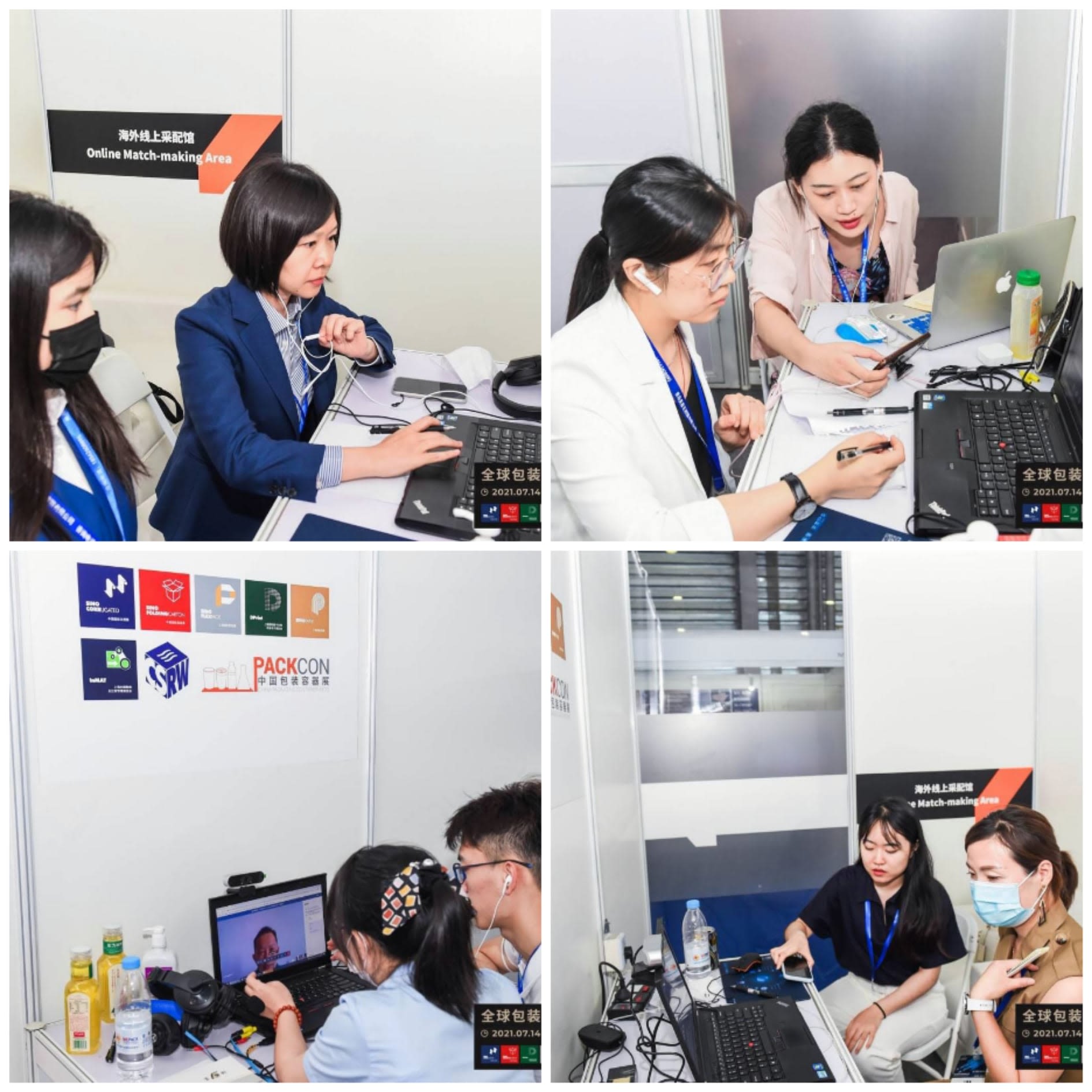 SinoCorrugated arranged 10 such meetings with targeted international buyers for Keshenglong, at which they held business talks. After the show, a further six international buyers held business discussions with Keshenglong, including from Japan, Lebanon and Australia.
"Thanks to SinoCorrugated's innovative online matchmaking and meeting system we were able to expand our international business"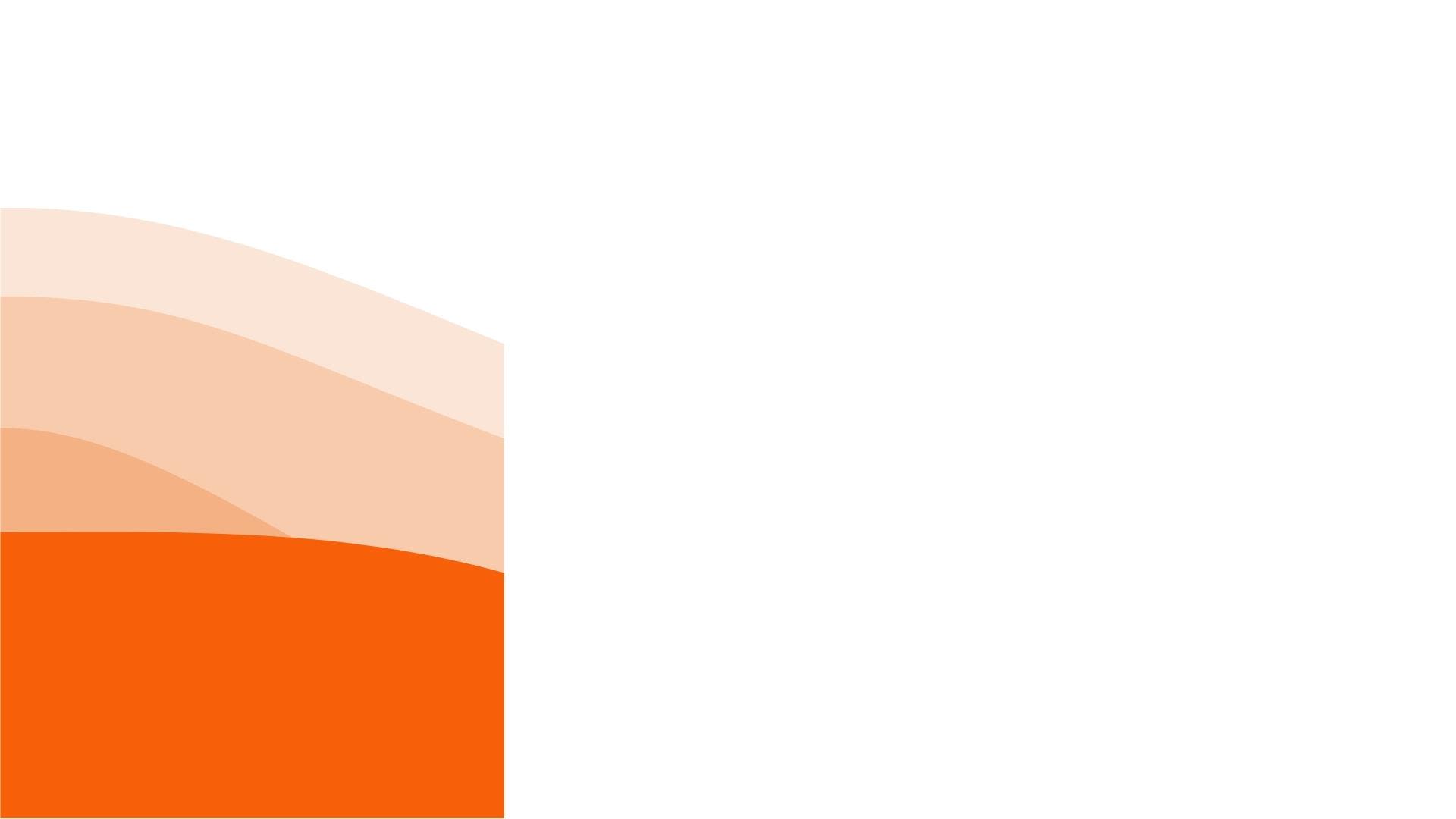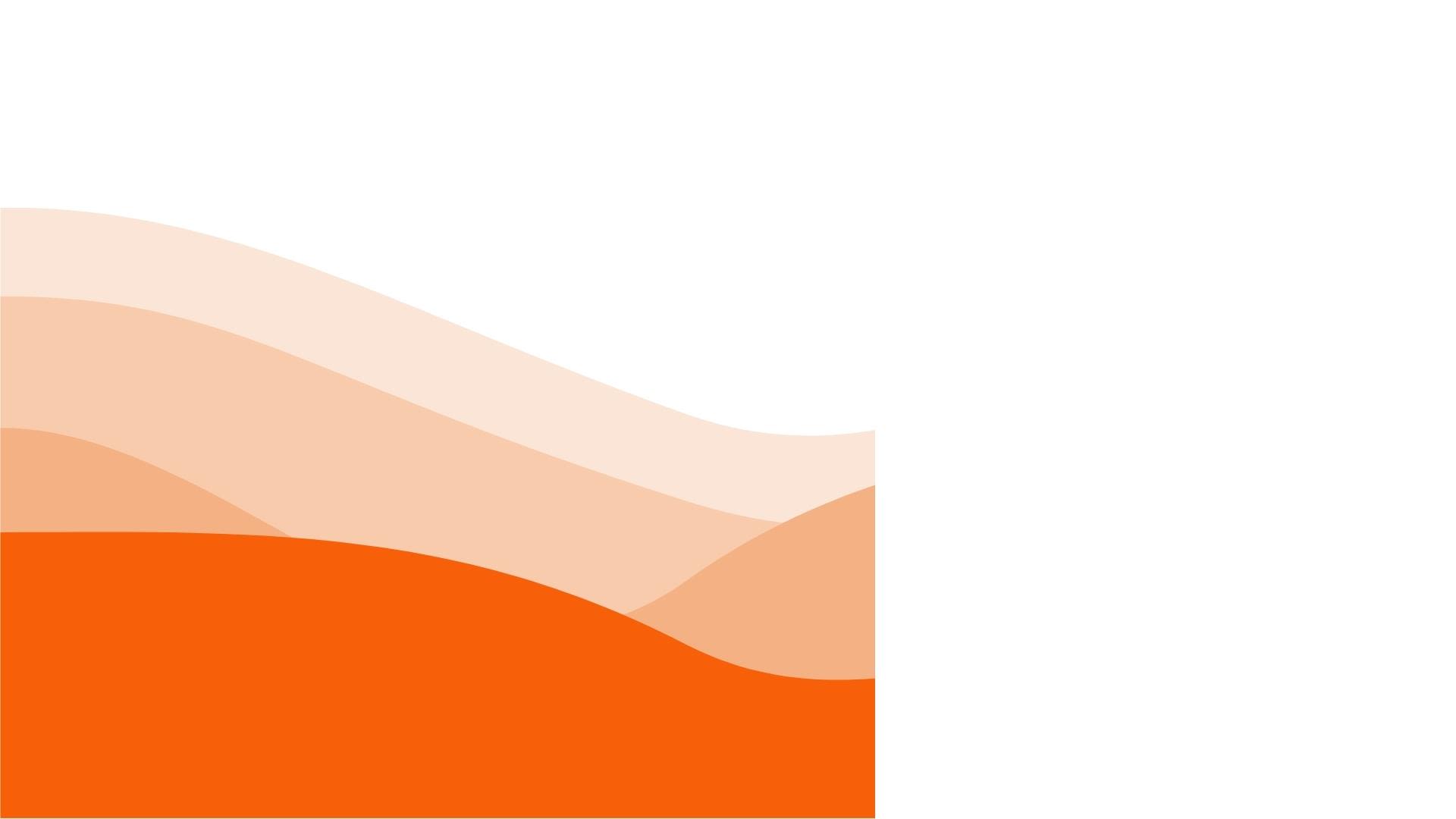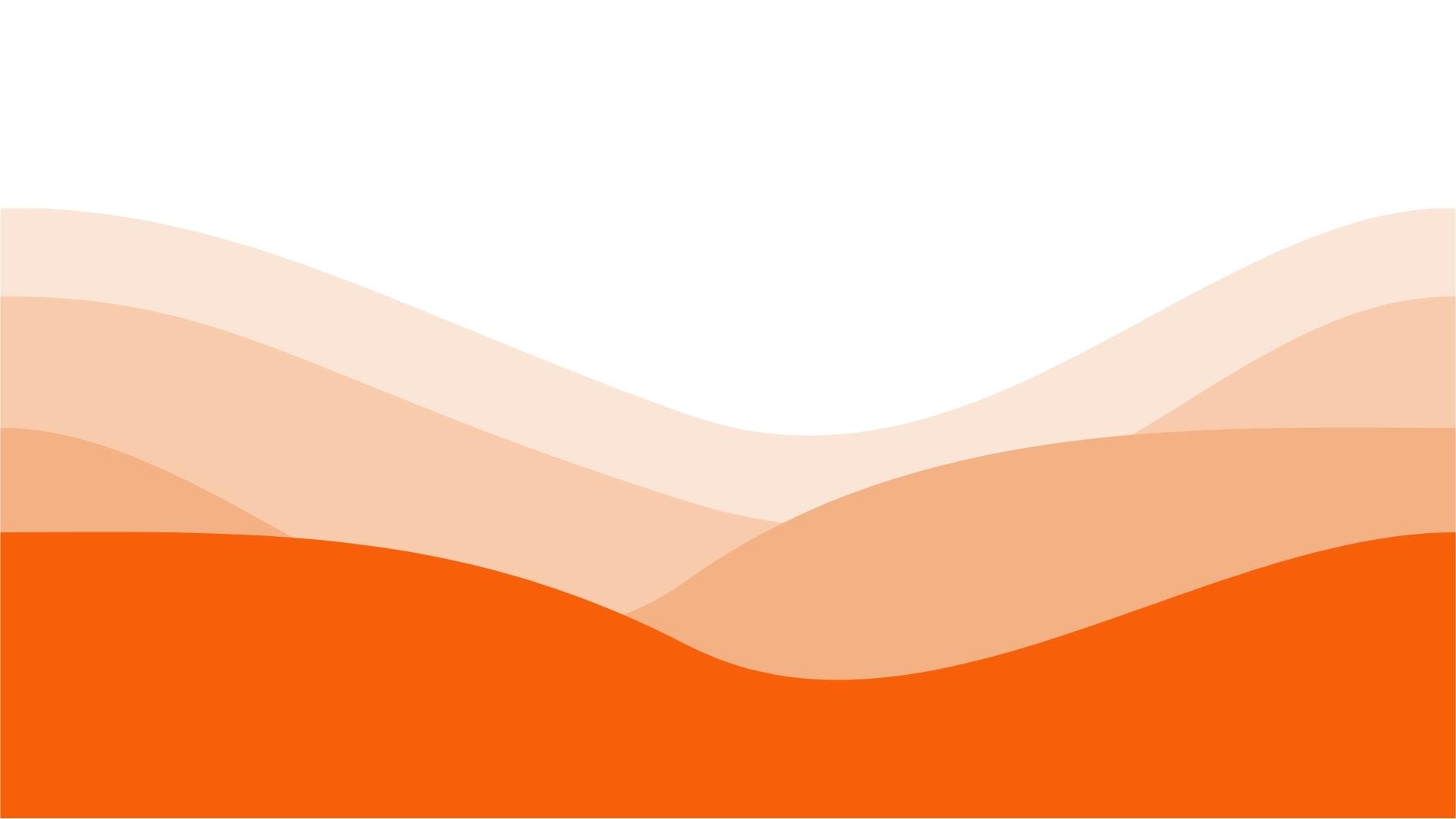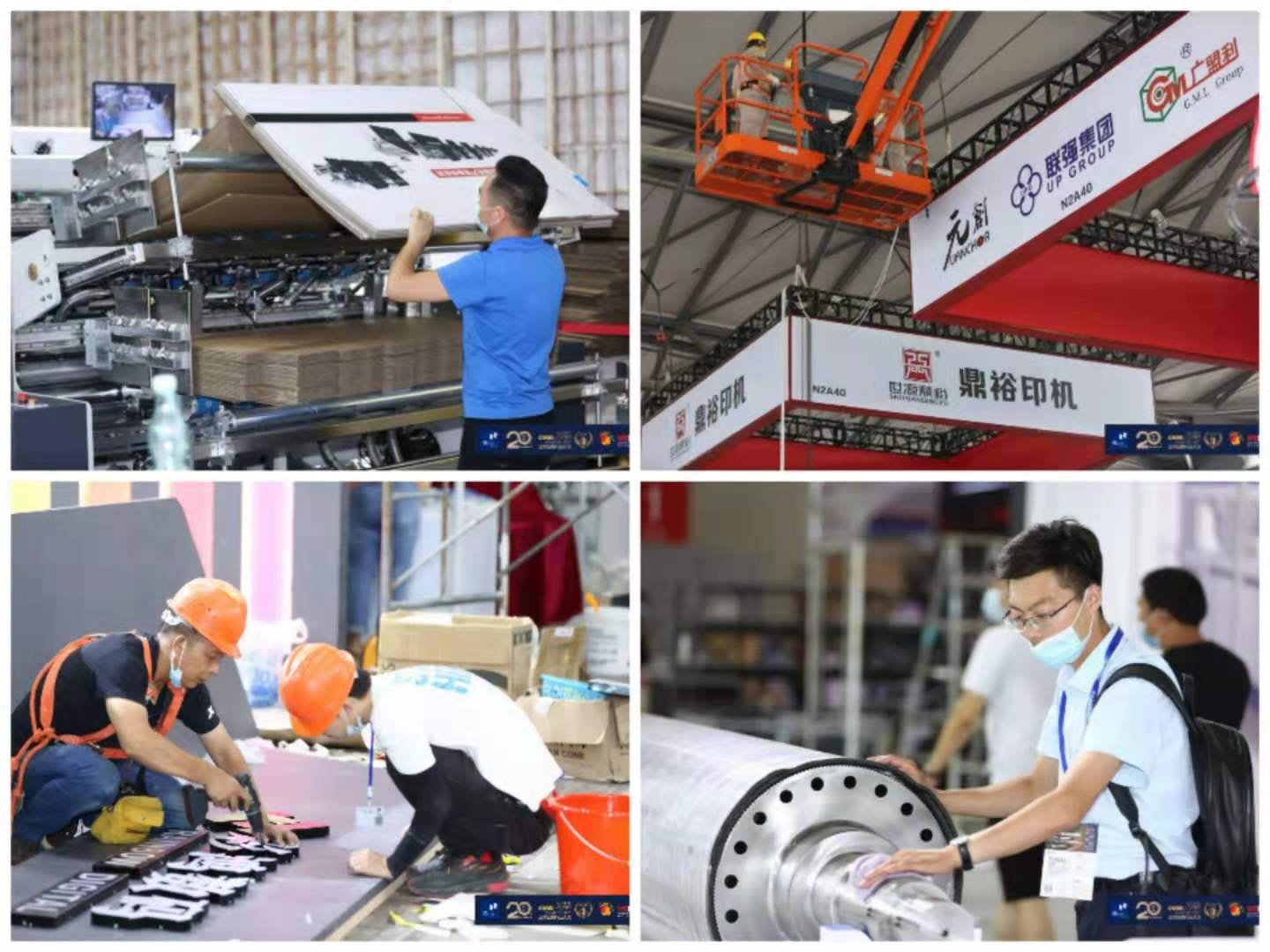 SinoCorrugated's marketing team worked with Keshenglong to promote news of the company's product launches and stand activities through its show channels before the event, and customised an electronic invitation for Keshenglong to invite its customers to visit. During the exhibition the team assisted Keshenglong with four on-site signing ceremonies, and invited trade associations and media to join its on-site and live-streamed activities in order to enhance its brand awareness and influence. The SinoCorrugated virtual platform remained open for four weeks after the event, enabling more international prospects to view Keshenglong's equipment demos, and organise virtual meetings.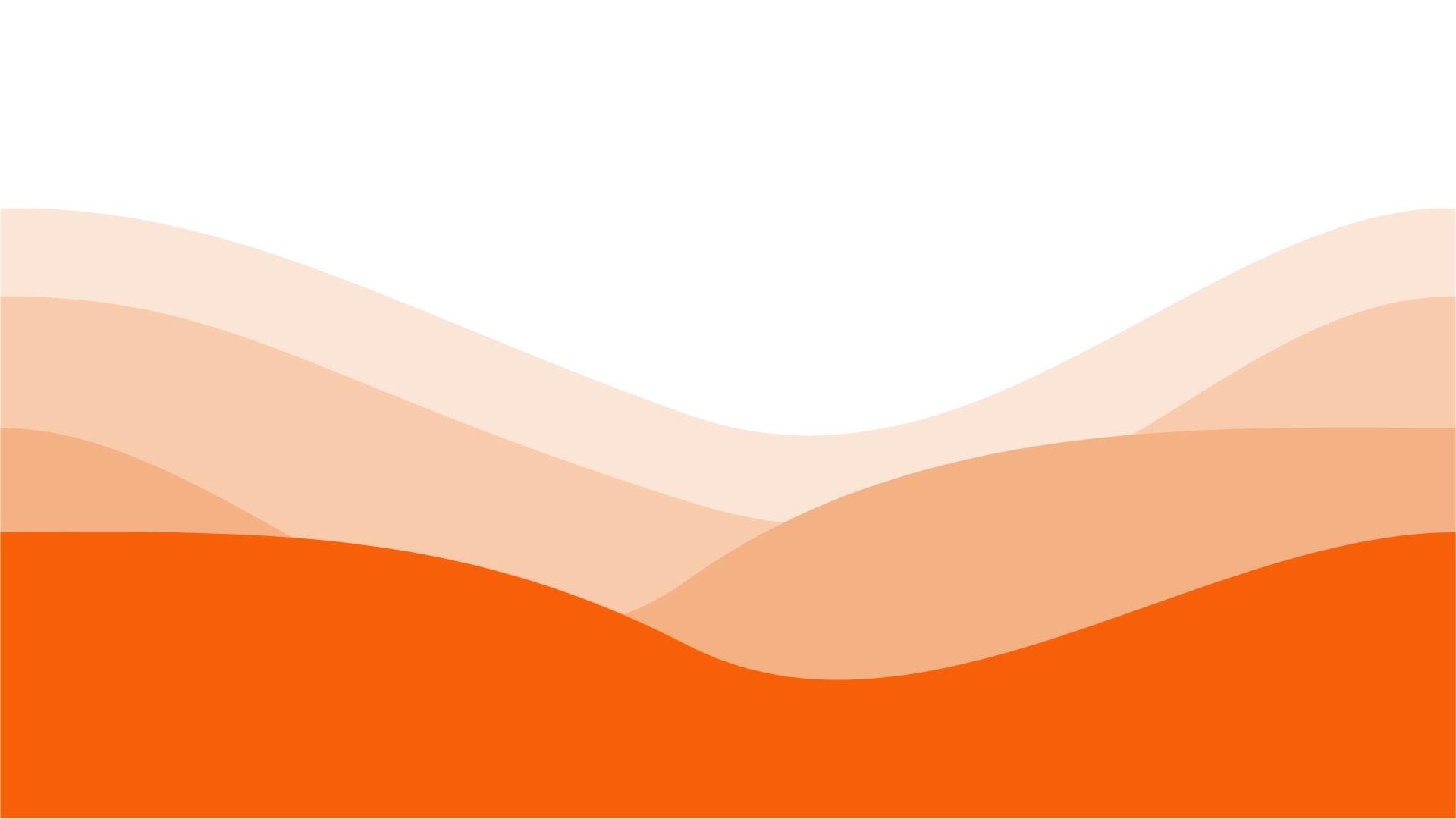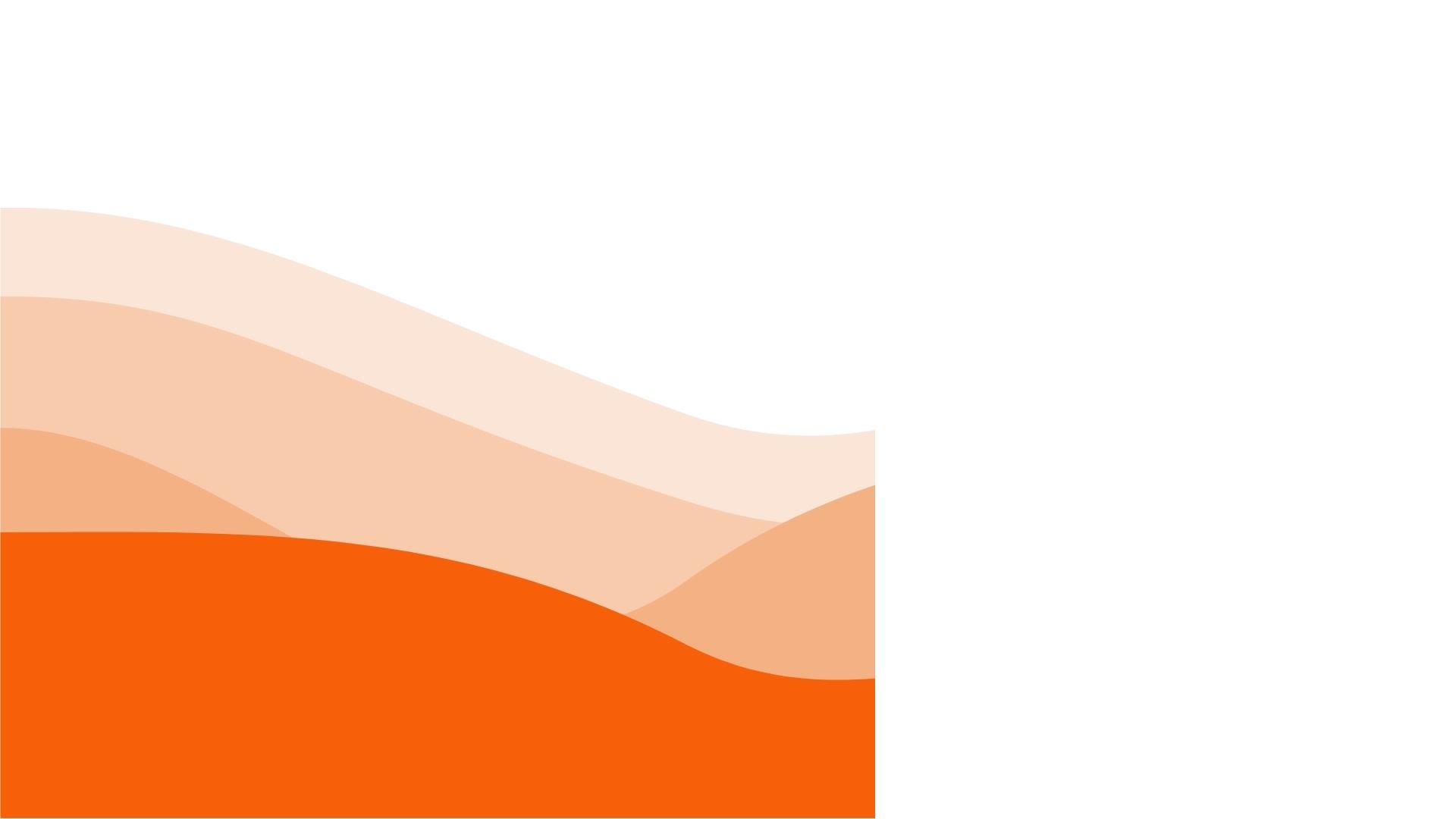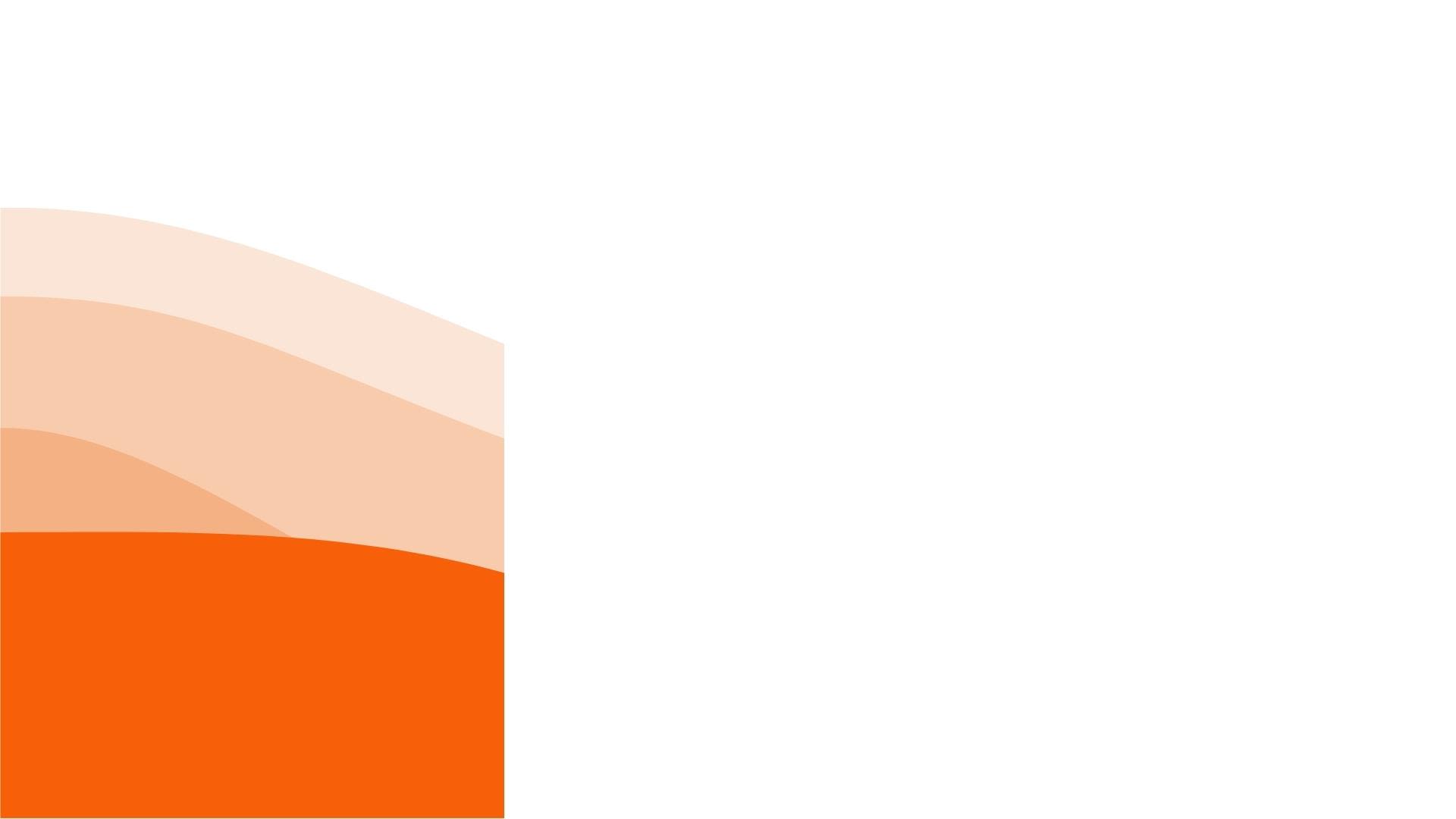 A successful return on investment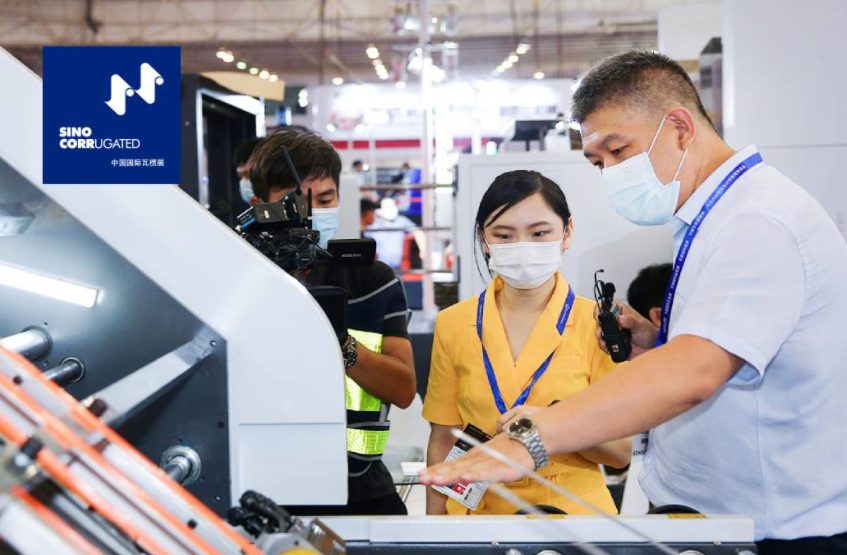 Keshenglong was delighted with the results. Reflecting on his company's participation, Chairman He Guosheng said, "As an exhibitor from the Guangdong region, Covid-19 had us unprepared and concerned. Our booth preparation, customer invitation, exhibiting content design and on-site activities, were all impacted by the uncertainties brought about by Covid-19 development in Guangdong. Fortunately, as the pandemic was controlled in time and the Guangdong region was re-opened, and in particular thanks to the great support and assistance of the event team, we managed to exhibit at SinoCorrugated 2021 as per our original plan.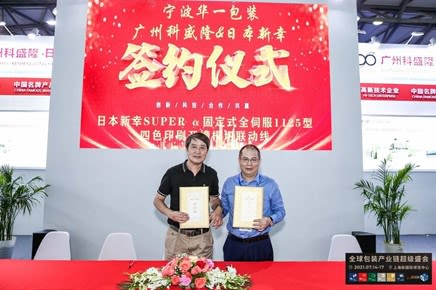 "The exhibits display at our booth, onsite equipment live demonstration and contract signing activities were all successful with the full support of the event team. Our online activities, such as the hybrid platform, online business matchmaking, online guided tour and so on, enabled us to meet international customers who couldn't make the trip due to Covid-19. Our company has been participating in SinoCorrugated since it was first held without missing a single edition. I look forward to this exhibition reaching new heights, helping us to bring our products not only to all parts of China, but also to the world."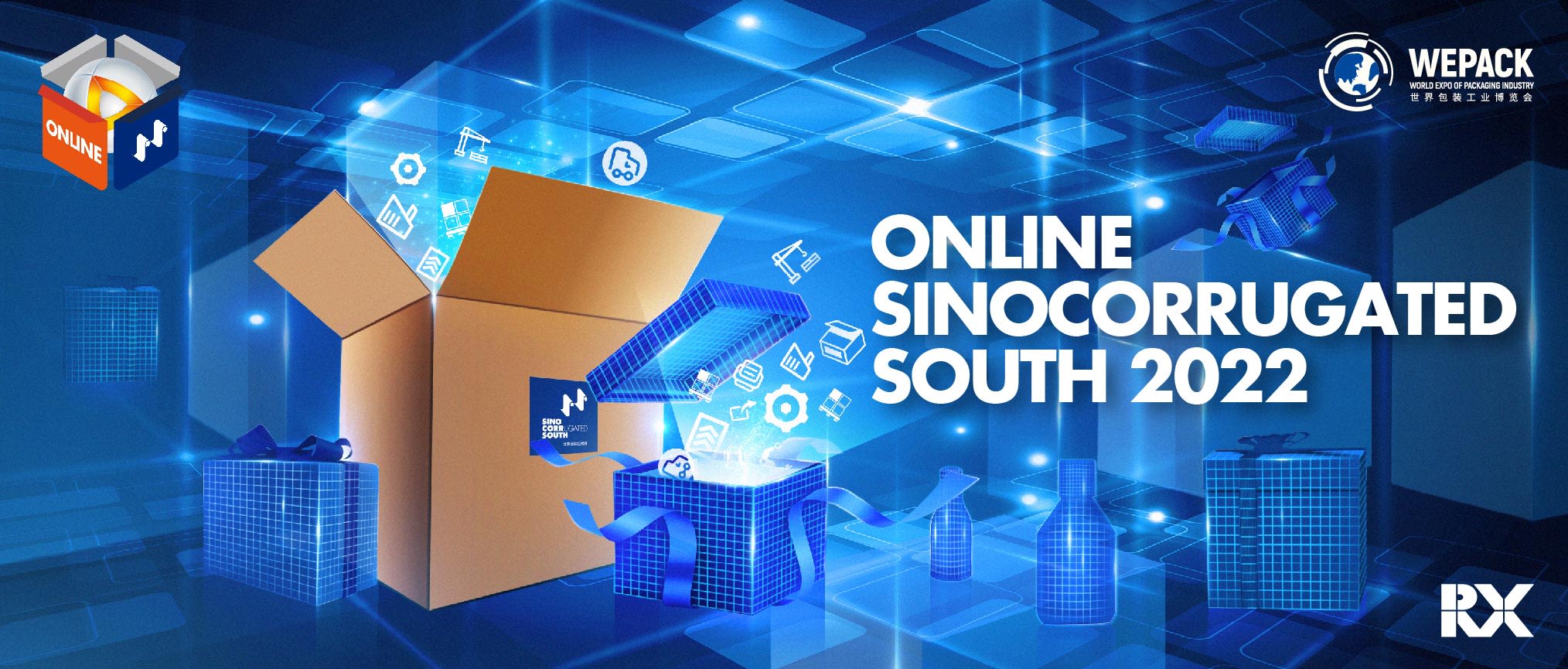 SinoCorrugated South returns from 13-15 July 2022 as part of WEPACK, a new 7-in-one mega event in Shenzhen which serves the entire packaging industry chain. Keshenglong is among some 1500 leading suppliers of new technology and solutions who are expected to exhibit.