21/08/2023
Press Releases
Discover the Future of Animation and Entertainment at CTIAF during FAME Week Africa
Events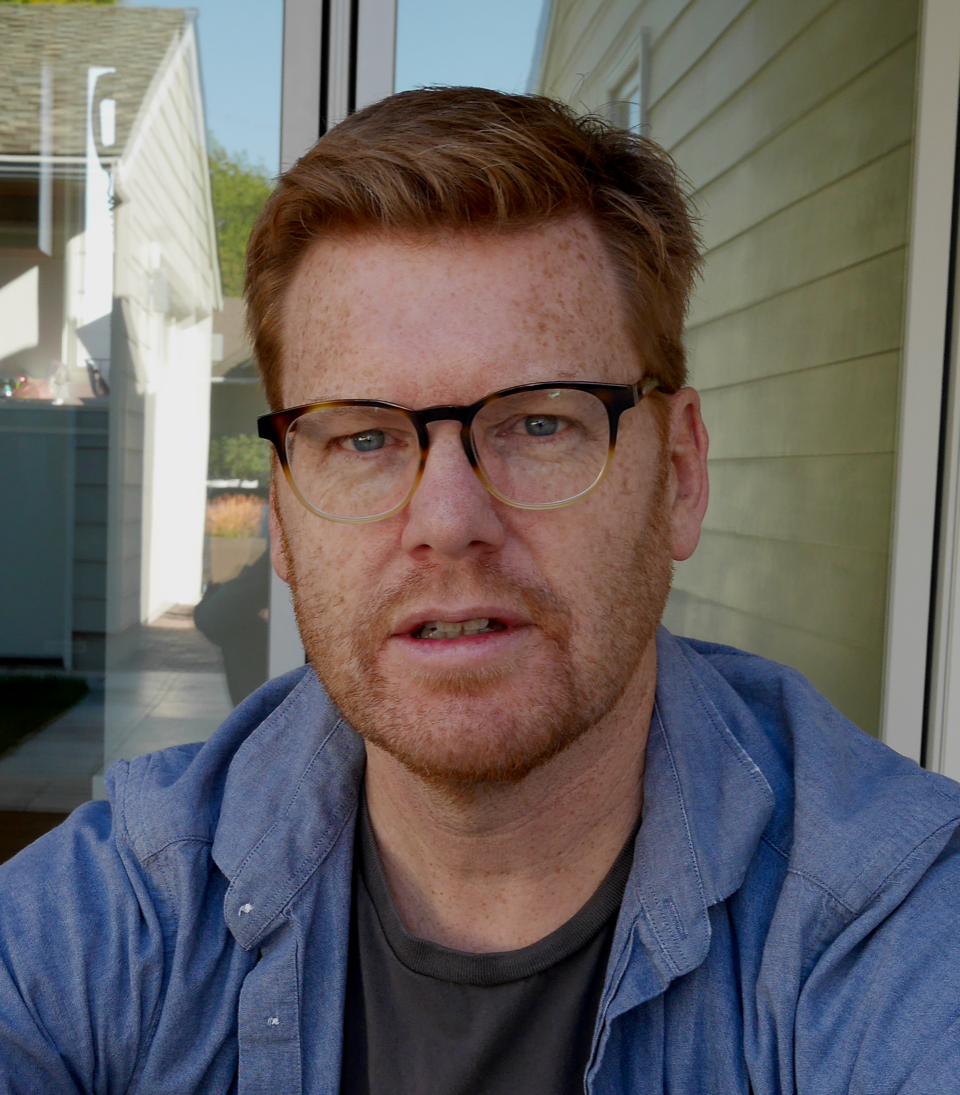 Cape Town, August 2023 – CTIAF (Cape Town International Animation Festival) is excited to announce some of its key speakers at this year's FAME Week Africa, showcasing the brightest minds and talents in the animation and entertainment industry. From 4 to 6 September 2023, this event promises to be a haven for animation enthusiasts, professionals, and creatives.
Key Speakers and Talks:
John Kahrs
Talk: The Details
Date: Monday, 4 September 11:00
Academy Award-winning Director John Kahrs, renowned for his pioneering work at Pixar and Disney, will share his journey in animation. With a stellar career spanning from Pixar's golden age to directing Oscar-nominated films, John's talk guarantees a glimpse into his remarkable contributions to the animation world.
Tshepo Moche
Talk: Authentic Storytelling with Global Reach
Date: Monday, 4 September 13:00
Director, writer and creator Tshepo Moche talks to us about authentic storytelling with global reach, writing rooms, being a first time director and what the future holds for her.
Gennie Rim
Talk: My Path in Animation
Date: Monday, 4 September 14:00
Emmy winning producer Gennie Rim discusses her career and experiences on Love, Death and Robots, Glen Keane Productions, Disney and Pixar.
Irmak Atabek Ndungu
Talk: Kenyan Animation Revolution Unveiling the Next Global IP
Date: Monday, 4 September 15h00:
Irmak Atabek Ndungu, a seasoned media and entertainment professional with over 15 years of experience in the animation and children's media industry, will delve into the Kenyan Animation Revolution. Co-founder of MakoKids, she has been instrumental in producing innovative content such as "Papo Hapo" and "Dogodogo," both receiving accolades including UNESCO endorsement. Irmak's talk promises to provide insights into the future of global children's IPs and animation production.
Ed Bell
Talk: Life in the Trenches at Pixar and Beyond
Date: Tuesday, 5 September 11h00

Ed Bell, a multiple award-winning animation artist, writer, and director, brings his wealth of experience to CTIAF. Known for highlighting the experiences of people of colour through his work, Ed will discuss his career trajectory, including projects like "History of White People in America" and collaborations with renowned artists like Silvain Chomet.
In addition to these inspiring talks, Ed Bell will also participate in a panel discussion that promises to provide deeper insights into the animation industry's dynamics.
Somto Ajuluchukwu
Talk: Umoya - Exploring a Nigerian Animation Project
Date: Wednesday, 6 September 10h00
Award-winning Animation Film Director and Producer Somto Ajuluchukwu of Vortex Studios will present an exciting project in development, "Umoya." With his impressive portfolio of projects like "Town Crier" and "GLYCH," Somto's talk offers a peek into the creative process and innovation behind Nigerian animation.
CTIAF during FAME Week Africa 2023 promises to be a platform for fostering creativity, innovation, and collaboration in the animation and entertainment sphere. Don't miss the chance to engage with these luminaries and join the conversation shaping the future of animation.
The full programme and be viewed here and you can book your seat here. Tickets start from R750 for all three days.
Note to Editor:
For any additional information or a request for an interview, please contact Dionne@tpwagency.co.za
About CTIAF
The Cape Town International Animation Festival is a Bi-annual event that celebrates the art of animation and brings together animation professionals, enthusiasts, and industry leaders from around the world.

The festival aims to showcase the best of local and international animation, provide a platform for networking and collaboration, and inspire creativity and innovation within the animation community. Key features of the Cape Town International Animation Festival include Screenings, Workshops, Panel Discussions, Talks, Exhibitions, Showcases and Networking Opportunities as well as Awards and pitching competitions.
The Cape Town International Animation Festival embraces both traditional and digital animation techniques, technology and content and is catering to professionals, students, and animation enthusiasts alike. It provides a platform for industry professionals to showcase their work, learn from experts, and connect with a global animation community.
About FAME Week Africa
FAME Week Africa is a premier gathering of creative professionals, content creators, and industry stakeholders across film, arts, media, and entertainment. The event showcases the vibrancy and potential of the African creative economy, providing a platform for networking, learning, and collaboration. For more information, visit www.fameweekafrica.com.
About RX
RX is in the business of building businesses for individuals, communities, and organisations. We elevate the power of face-to-face events by combining data and digital products to help customers learn about markets, source products and complete transactions at over 400 events in 22 countries across 43 industry sectors. RX is passionate about making a positive impact on society and is fully committed to creating an inclusive work environment for all our people. RX is part of RELX, a global provider of information-based analytics and decision tools for professional and business customers.
About RELX
RELX is a global provider of information-based analytics and decision tools for professional and business customers. The Group serves customers in more than 180 countries and has offices in about 40 countries. It employs over 33,000 people, of whom almost half are in North America. The shares of RELX PLC, the parent company, are traded on the London, Amsterdam and New York Stock Exchanges using the following ticker symbols: London: REL; Amsterdam: REN; New York: RELX. The market capitalisation is approximately £33bn, €39bn, $47bn.*
*Note: Current market capitalisation can be found at http://www.relx.com/investors
Event Details:
Date:

4 - 6 September 2023

Location:

CTICC 2, Cape Town

Website:

www.ctiaf.com