Empowering entrepreneurs at RX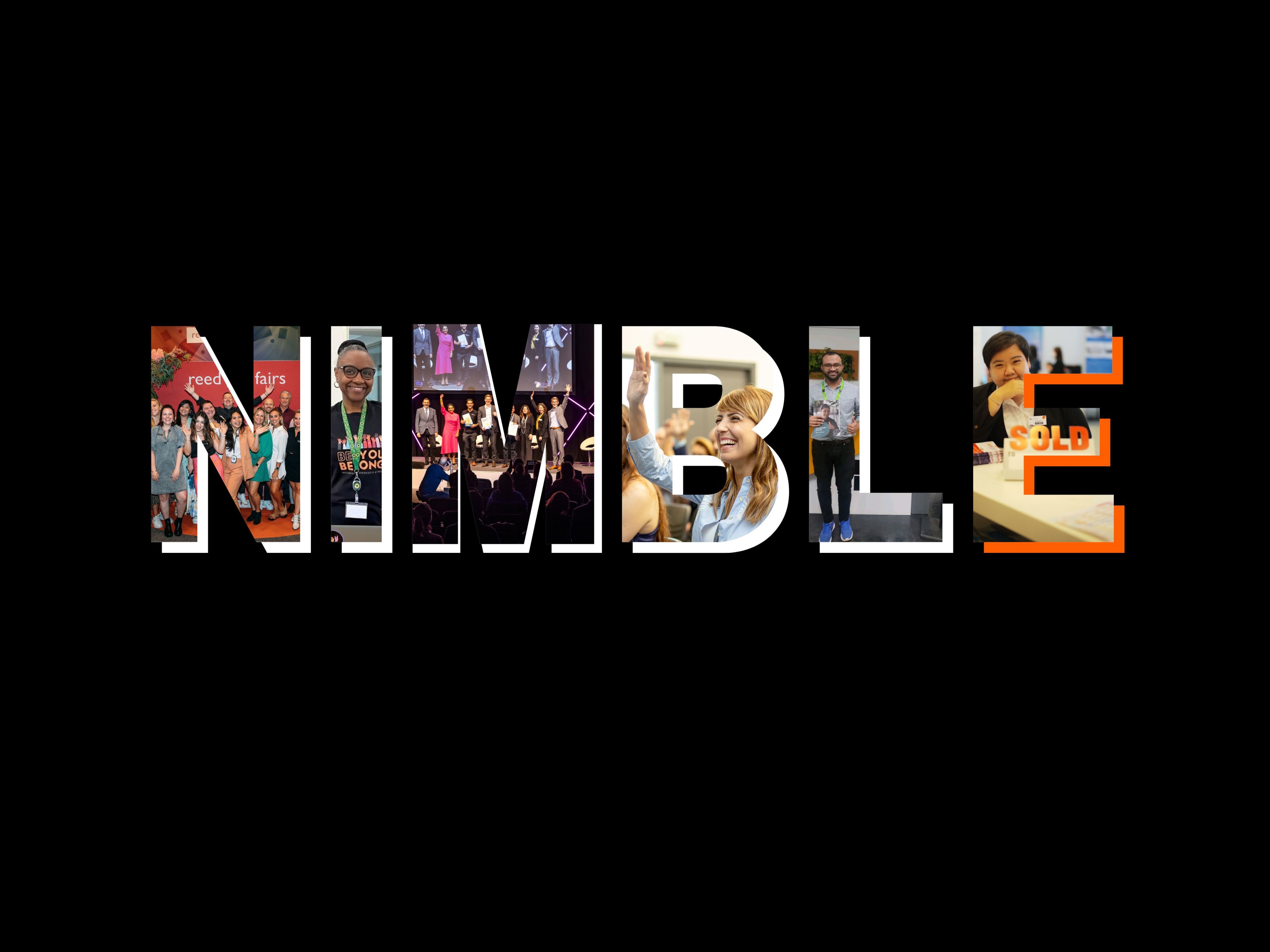 E is for Entrepreneurial in the RX NIMBLE culture code because success happens when our people are creative, resourceful, and willing to take chances. Meet six RX event professionals whose entrepreneurial spirit is opening doors for our trade shows, our customers, and their own event careers.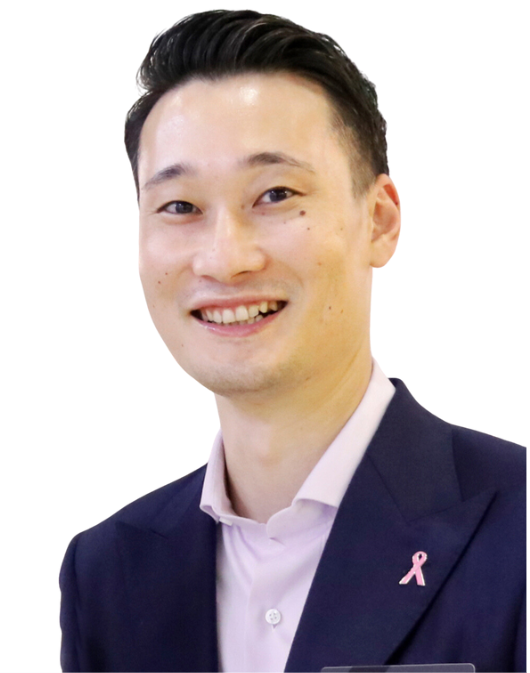 Atomu Shimoda, Event Director, Japan
Atomu spotted a gap in the market and created and launched our Femtech show at RX Japan, leading to a hugely successful event in October 2022. A man who champions a trade show about female health and goes on to achieve buy-in from over 175 exhibitors shows absolute entrepreneurial spirit.
Atomu came across an article on the subject of femtech while researching new advanced technologies. "Women have these problems and difficulties every day, and technology can help solve them, so I thought, why not launch a dedicated exhibition?" he explained. He quickly saw the huge potential for this market; but also that Japan was lagging behind due to long-held taboos around women's health which make it difficult for women to talk openly about what are perceived in Japan to be 'delicate' issues.
Femtech Tokyo was conceived to help to disrupt these outdated ideas and make a significant impact on society by raising awareness about women's health, driving femtech innovation and empowering women to take control of their wellness. The 2022 edition attracted 14,143 attendees, with over 5,000 joining the seminar sessions. Femtech Tokyo returns to Tokyo Big Sight from 5-7 October 2023 alongside the newly launched Women's Mental Health Expo, expanding RX Japan's mission to promote women's health and empowerment.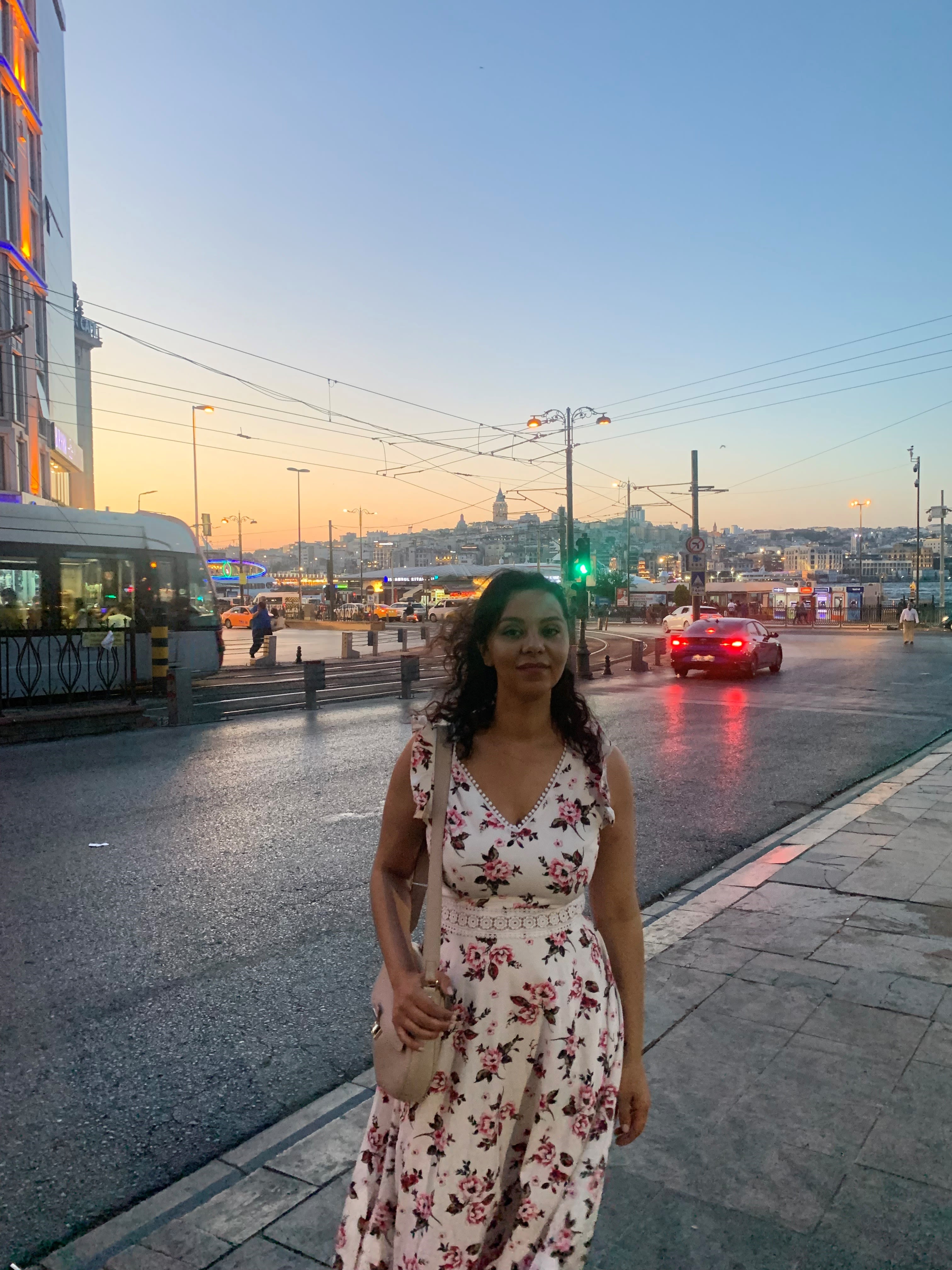 Rim Belgacem, Key Account Director, France
EquipHotel, Paris, is Europe's leading international hospitality and foodservice event. When the team decided to create a new 'country focus' on Italy for 2022, they turned to Rim Belgacem to bring the concept to life. Given 'carte blanche' to showcase the very best of Italian design, furniture, tableware, decoration and cuisine, Rim set to work with her usual vision, enthusiasm and determination.
Having worked patiently and tirelessly to build a relationship with the Italian Trade Agency (ITA) over the previous four years, Rim secured its agreement to sponsor five Italian Pavilions featuring some 65 Italian exhibitors. She was then able to integrate these Italian companies in EquipHotel's digital platforms and matchmaking programmes, to maximize their visibility and contacts with the decision makers attending the show. The inauguration of the Italian pavilions by the new Italian Ambassador in France was a special moment in the presence of all our Italian exhibitors and stakeholders at EquipHotel.
Rim worked very closely with our international sales team in Italy, learning from their experience of the Italian market. With their help she delivered a 'Made in Italy' exhibitor trail, enabling attendees to easily find and connect with 140 Italian designers, suppliers and service providers. And understanding that she had to create magical events for her group of Italian clients, the opening cocktail party of EquipHotel was exceptionally renamed "Aperitivo" with free Campari and Italian Spritz for all. Salute Rim!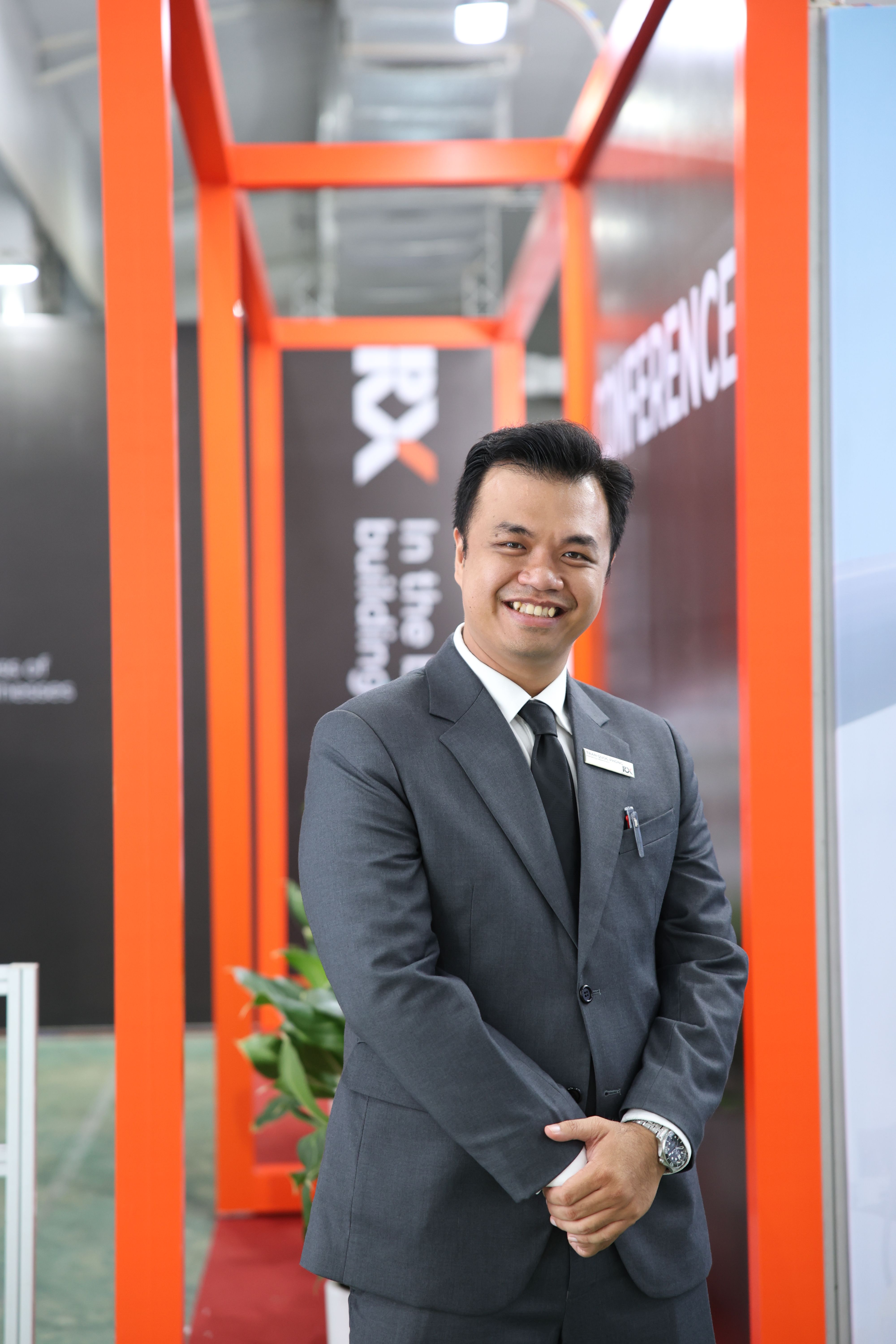 Bruce Tran, Business Delegation-Marketing, Vietnam
Decisive, passionate and a great 'ideas person', Bruce's entrepreneurial spirit is evident in every project he is involved in. Whenever he is given a new task or problem, he thinks laterally. Never failing to come up with a solution he regularly achieves beyond expectations.

Asked to assist on a research project into customer needs for an upcoming exhibition, Bruce wasn't content to reach out to the customers by phone. Instead, he drew up a list of candidates and made appointments to meet with them personally. Discussing their needs directly with the customers resulted in a valuable range of additional insights that helped to inform the event's forum topics and technology showcases for the benefit of all participants.
On another occasion, tasked to recruit candidates for a welding competition at Metalex 2022, his input not only significantly boosted the number of participants but also secured a sponsor for the event.

Bruce's greatest strength is his ability to connect people and businesses in a spirit of 'win, win' – by putting his customer's and colleague's needs first, and working with them to find the most productive way forward for all, he earns their trust and loyalty.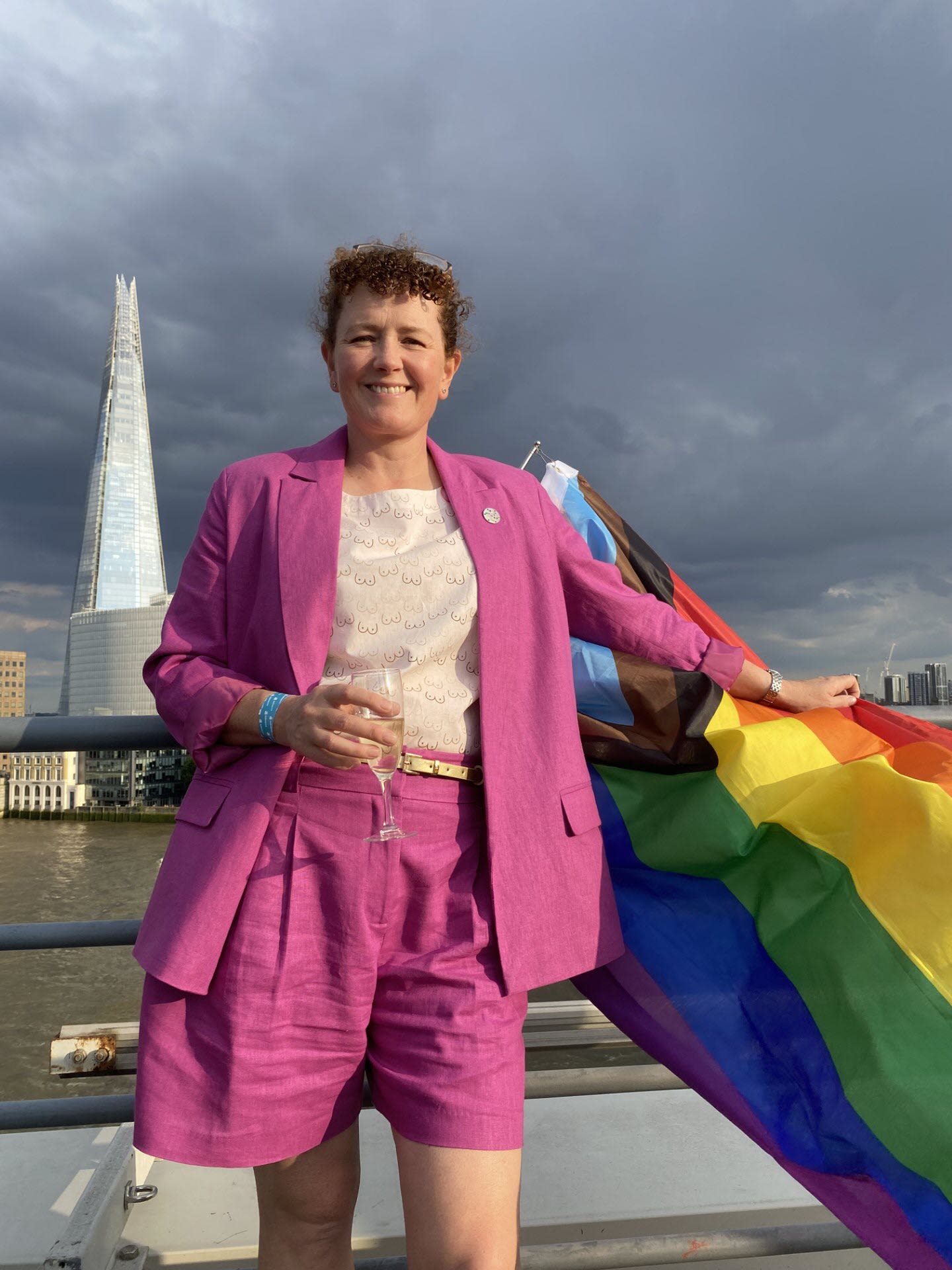 Emma Riley, Global Privacy Programme Manager, UK
In December 2022, RX won the inaugural PICCASO Privacy Award for Best Privacy Culture Improvement, thanks in no small part to Emma Riley. Emma single handily led the creation and deployment of our Global Rights Process from the creation of our Privacy Portal to the delivery of the case management system and the creation of the end-to-end case work management process. This was a significant undertaking given that she needed to design a case work system that allowed for the many different legal jurisdictions we operate in, and a significant list of databases and systems to which RX holds personal data.

So successful has Emma's input been, that we have gone from a disjointed process of handling privacy rights requests, to having a global process which, for the first time, allows RX to manage rights requests uniformly, provides our CPO with a global view of compliance, and, most importantly, ensures RX is consistently compliant with our legal requirements to the reassurance of our customers. In enabling this, Emma has freed-up unnecessary administration for every business unit globally, so they can get on with supporting our customers and helping them to build their businesses.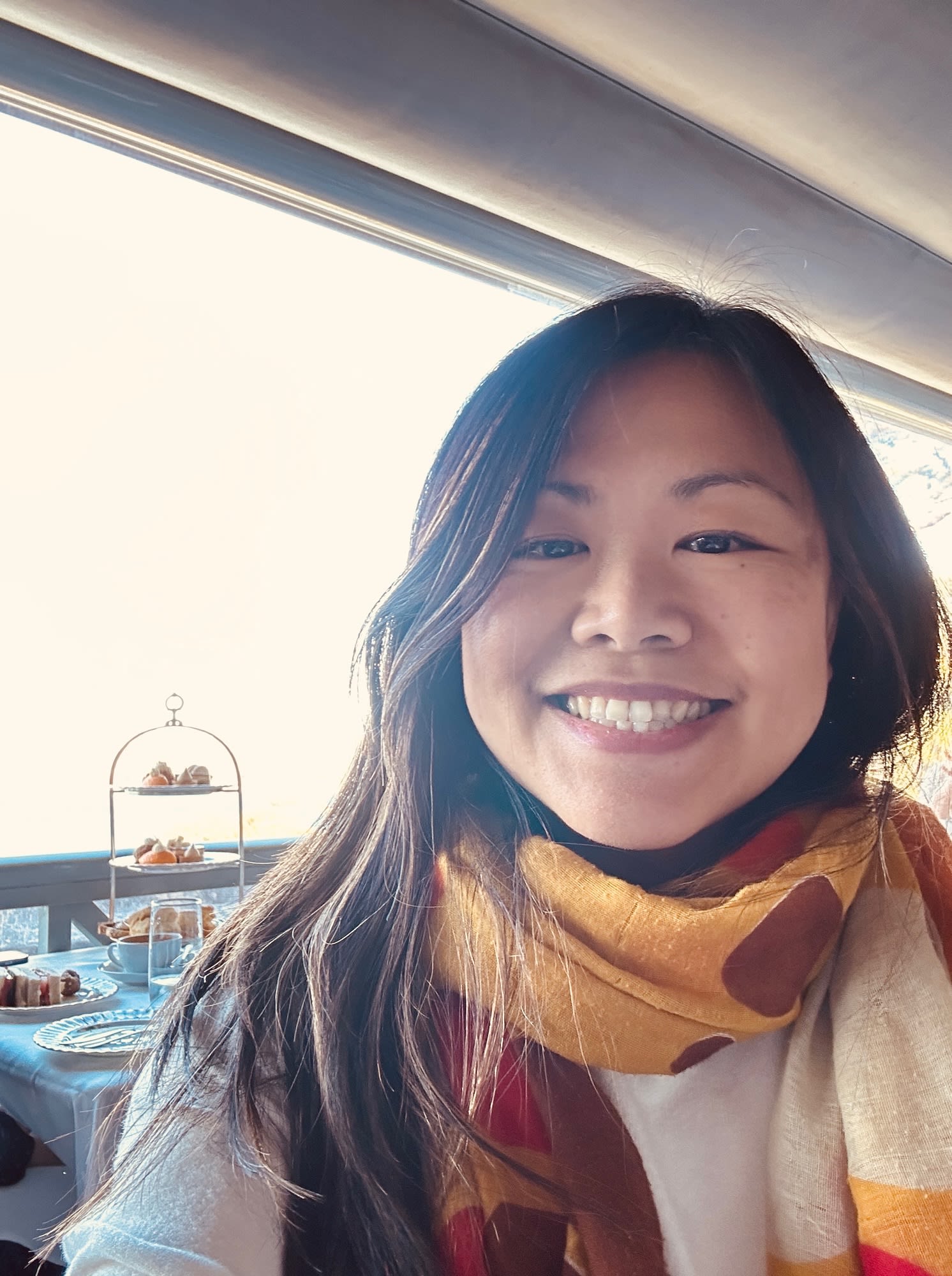 Veronica Baker, Head of Event Production, Australia
Veronica exemplifies "entrepreneurial", with her innovative spirit and curiosity to find solutions. When our registration partner abruptly exited the Australian market, RX Australia was left with no option but to launch our new RX Global developed registration system, Mercury, a little earlier than anticipated. Although always a long-term solution, we didn't anticipate that testing on a few pilot shows would change overnight into a full-scale launch for the entire BU. How lucky we were to have Veronica at the helm, who stepped up to manage this huge, vital project. Thanks to her diligent, creative and consultative leadership, Mercury has since been rolled out on 11 events without a hitch, with five more in the pipeline.

Mercury makes it as easy as possible for our customers to register for, enter, and do business at our events, with its intuitive, mobile-friendly forms, print-at-home badges, QR Code recognition for swift on-site entry and lead capture, and e-commerce functionality. Like every successful entrepreneur, Veronica has always had the mindset of putting the customer first. Throughout the roll-out of Mercury, she kept the customer experience at the forefront of her mind, whilst calmly managing the show team's expectations and constantly reassuring them throughout the process. In fact, her work is so seamless, that it often goes unnoticed by many in the business – which is why we are so delighted to pay tribute to her here!

Julie Toth, Executive Assistant, USA
To be entrepreneurial you need to have a curious mind, which is something Julie demonstrates on a daily basis. Julie works in our finance department but also supports the business on a much broader level. Working behind the scenes, and regularly offering to help out with anything needed, she is a responsible and accountable teammate. She has stepped up to train new employees on processes, helps with various expenses and invoicing, and regularly gets involved with on and offsite events. She has become the "go to" person for colleagues looking to understand everything around the administrative processes at RX. By helping them to move things along quickly, she leaves them more time to focus on our business and customers. Julie is always stretching herself, curious to find new solutions, has a great sense of business ownership, and never gives up. We are lucky to have her!


The RX NIMBLE culture code provides a platform of six strengths that ensure RX is the best place for our customers to build their businesses – and the best place for ambitious event professionals to build their global event careers.