Four digital tools to boost trade show sales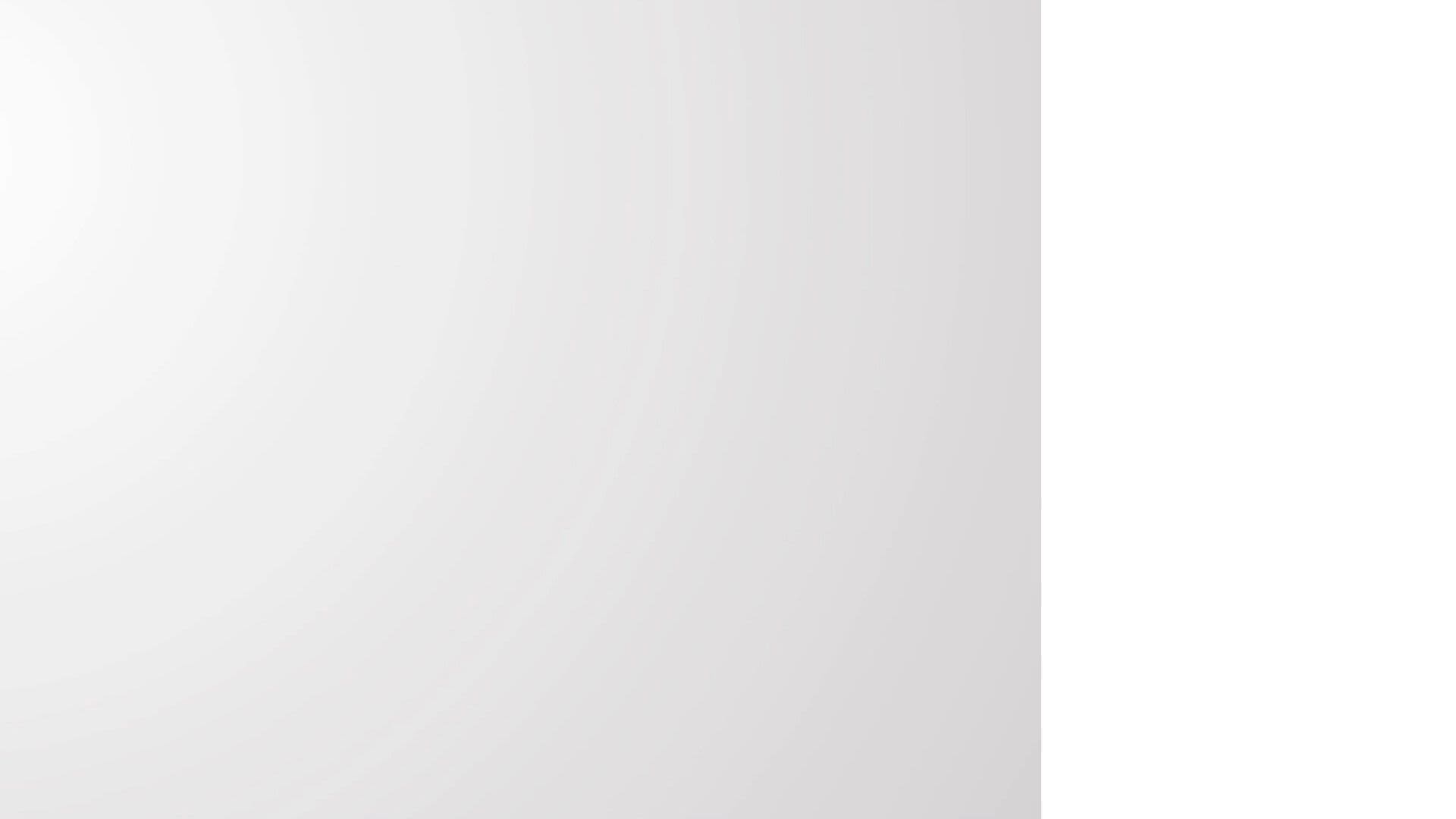 Trade shows expose sales teams to 1000s of potential customers in a matter of days. At RX, our most successful exhibitors are the ones who use our digital tools and apps to turbocharge their event performance. Want to generate more high quality sales leads? Here's what we recommend.
1. Stand out from the crowd with a Premium Directory listing
Over 90% of attendees plan their visit using the show directory. Grab their attention at this critical stage with a Premium listing. Silver listings are double the height of standard listings increasing your brand visibility. They also feature eye-catching product carousels and enable buyers to reach out to you instantaneously to request a call back. Gold listings include advertising banners on the event home page, and product category sponsorship, putting your brand top and foremost in any category search. It's the digital equivalent of having the biggest stand inside the show entrance! Silver listings can attract up to 5x more profile clicks and stand visitors, and gold listing up to 10x. Put simply, the more content you include, the more clicks and stand visits you will get.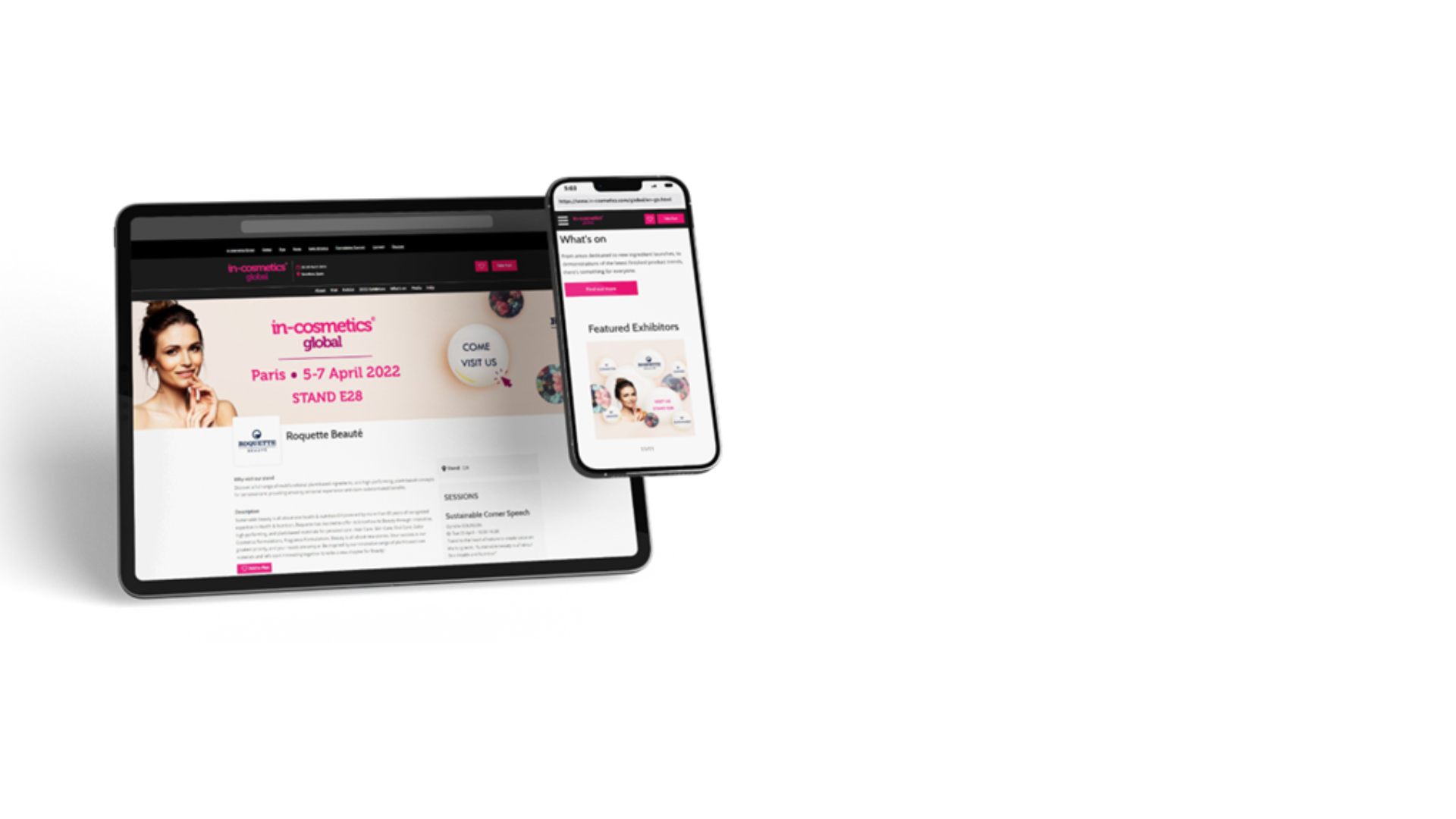 2. Capture more leads with Emperia, our easy-to-use app
For fast and reliable lead capture at the show use Emperia, the RX badge scanning app. You don't need any special technology or training – simply download the app to your Apple or Android phone and start scanning. It takes less than a second to scan a badge, so you'll have time to collect every lead that visits your stand, even during busy periods ‒ and because Emperia uses the data provided by visitors during registration, you don't need to worry about recording their details incorrectly. You can view your leads instantly in the mobile app and add notes and star-ratings to prioritise the hottest prospects. Lead reports can be consolidated and downloaded any time for fast follow-up by sales teams, and uploaded to your CRM system as a CSV file. And every visitor who has been scanned gets a post-show email to remind them about you!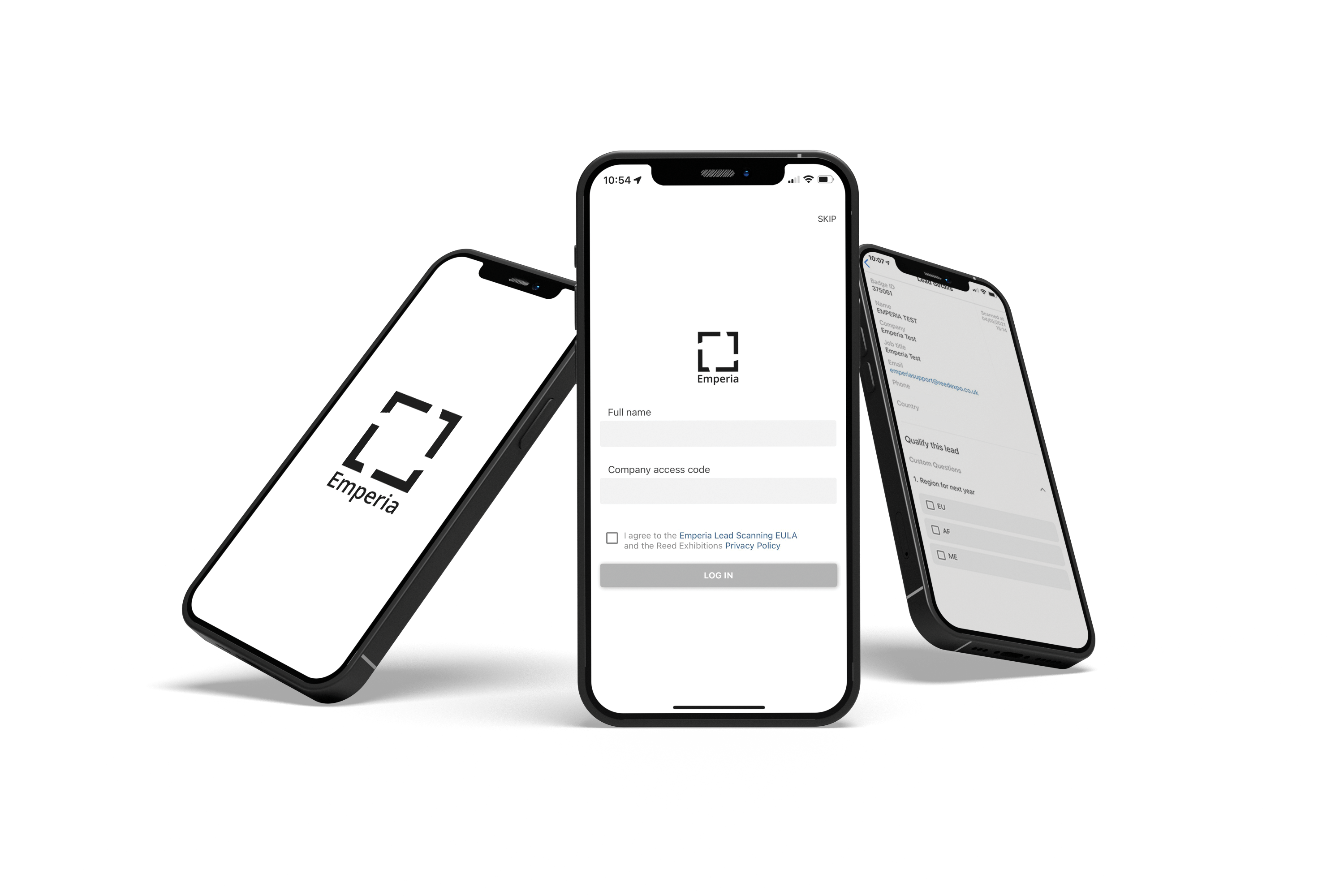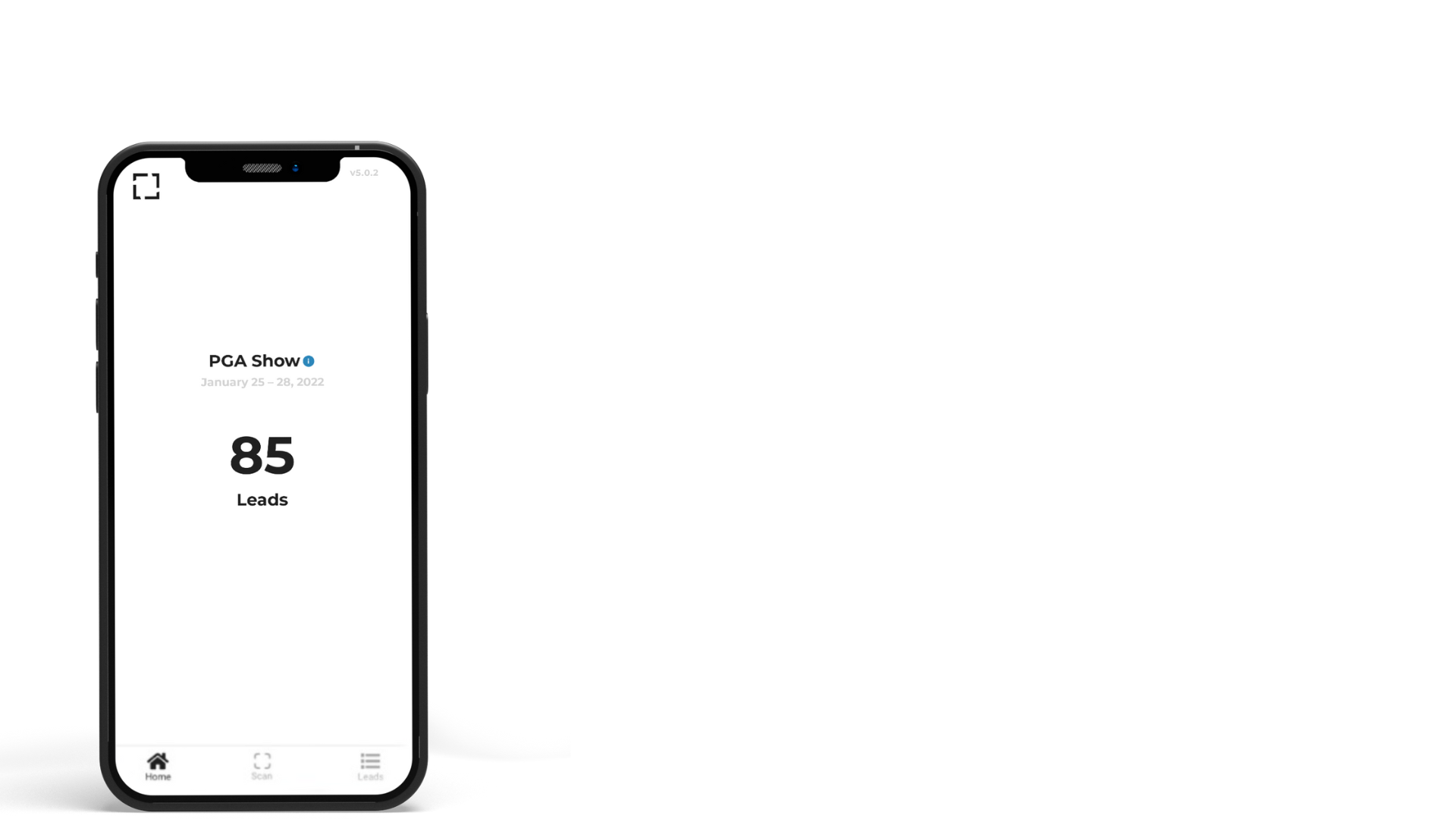 3. Incentivise buyers to connect with you
Adding a well-targeted offer to a digital incentive Gift Bag will ensure your brand or new product is seen by over half the event's visitors (based on average data across all RX events). Gift Bags are sent to every registered attendee before the show. If they like your offer they simply swipe to accept it, and you receive their contact details in return. Offers such as white papers and sales discounts can be redeemed online. Others such as free product samples, hospitality and prize draws can be used to encourage stand visits.
Participating in a Gift Bag allows you generate qualified leads before potential buyers reach your stand. They are also a great way for small exhibitors to level up, as they offer a high level of brand visibility independent of stand size.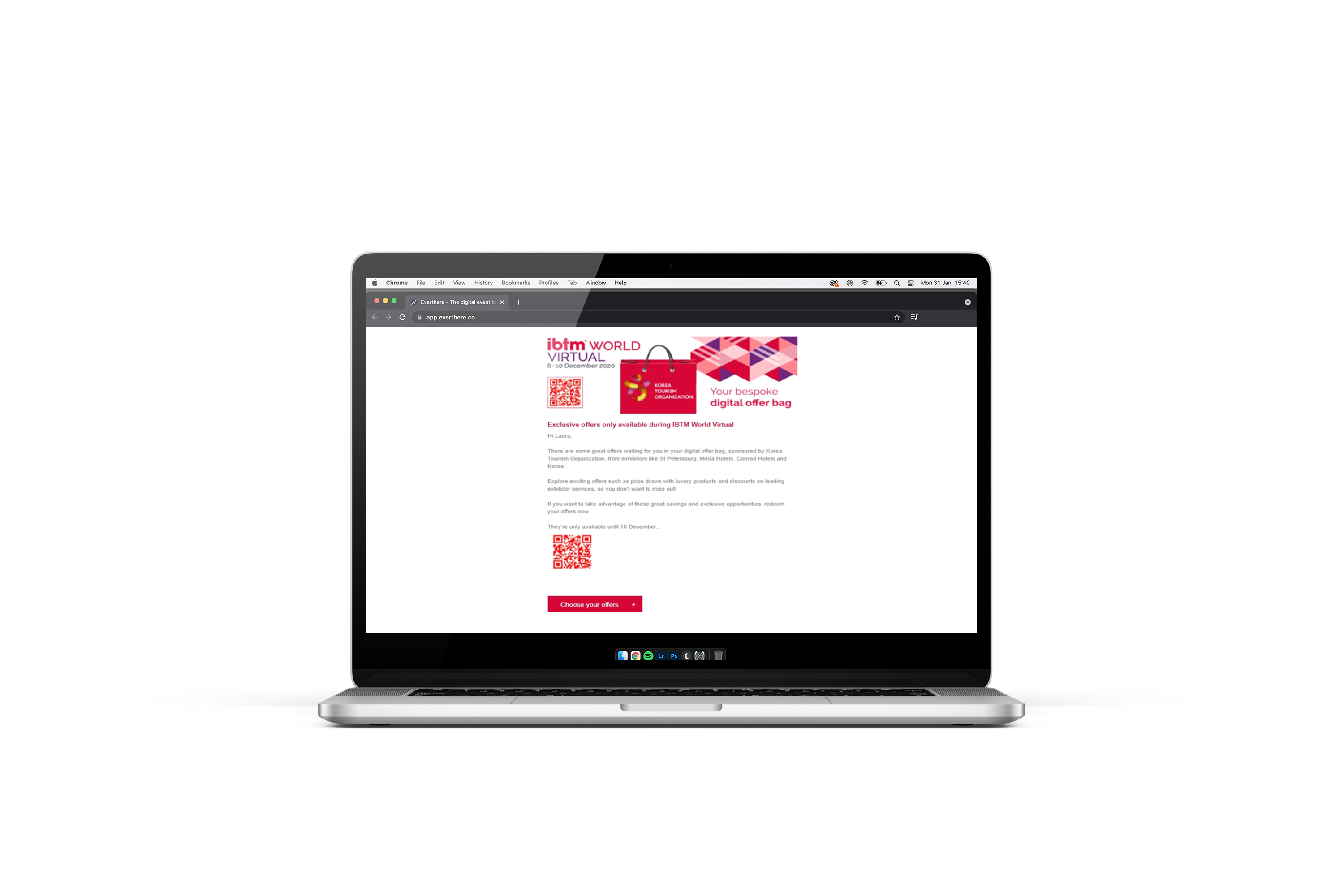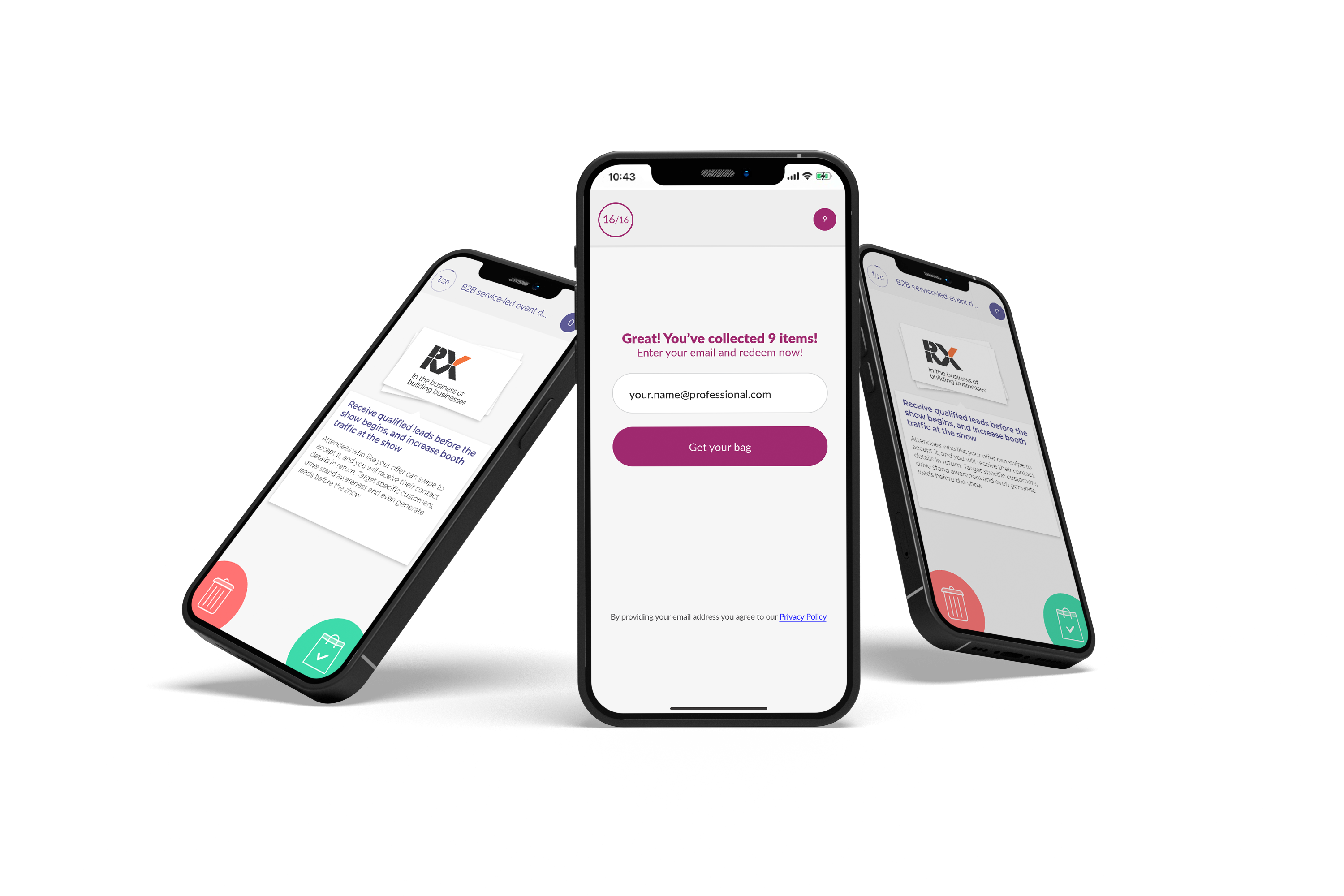 4. Use Exhibitor Dashboard to measure and improve your performance
How do you measure your event performance? With RX's Exhibitor Dashboard, the answer is 'easily'! Exhibitor Dashboard gives you the data and insights you need to get the most from your show investment. It shows you, in real time, how many visitors are viewing your directory profile and engaging with your brand and products, online and on your stand. It gives you a running total of leads collected, detailing their contact details, attributes and interests. Exhibitor Dashboard also highlights how much of your profile you have completed and generates actionable insights to help you become more successful at your next show. It even nudges you to follow up your leads if your neglect to do so!
Exhibitor Dashboard Pro is an enhanced version of the tool, which allows you to benchmark your event performance against your competitors. By offering you valuable insights into what is trending at the show and in the wider marketplace, it also allows you to identify new opportunities for growth.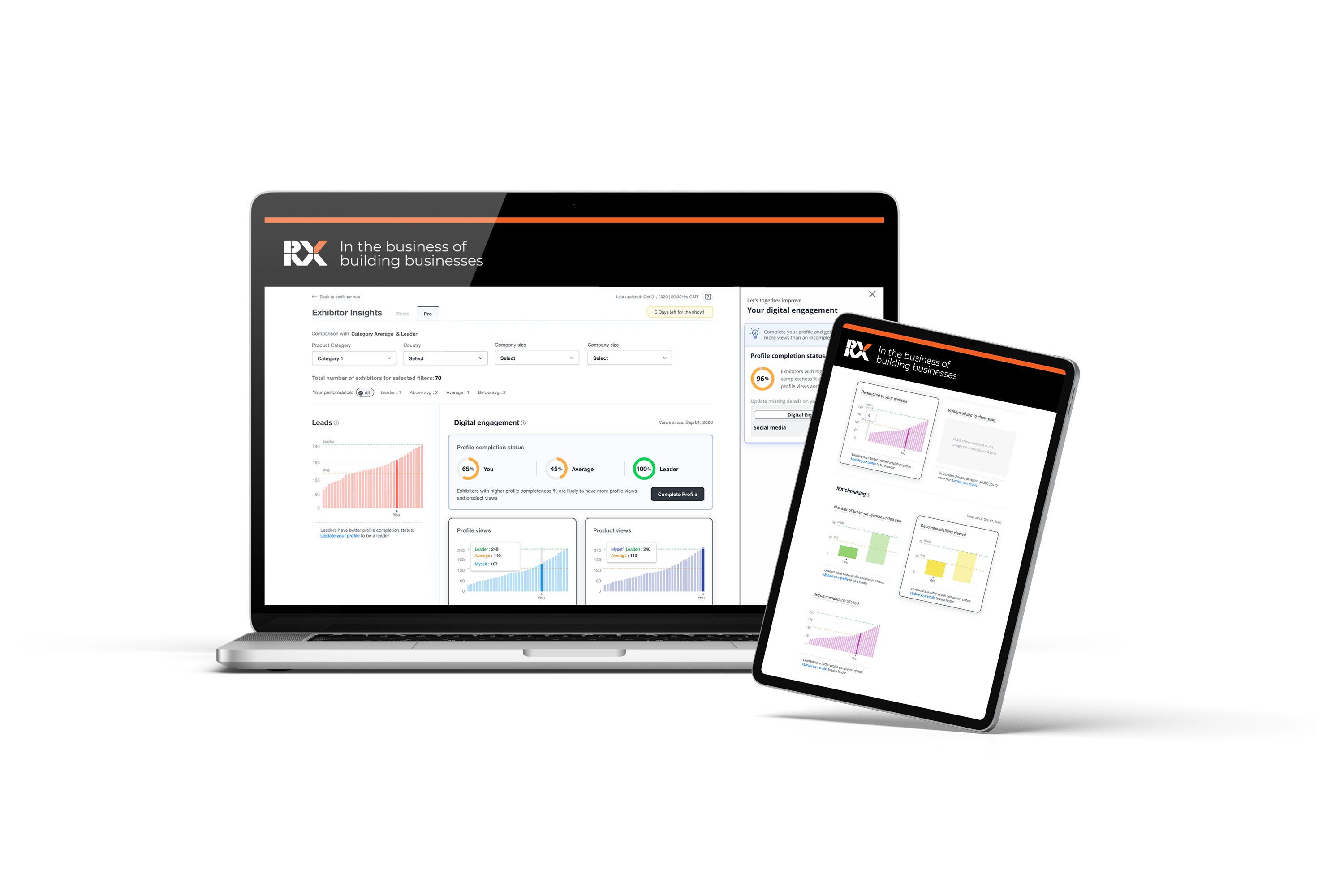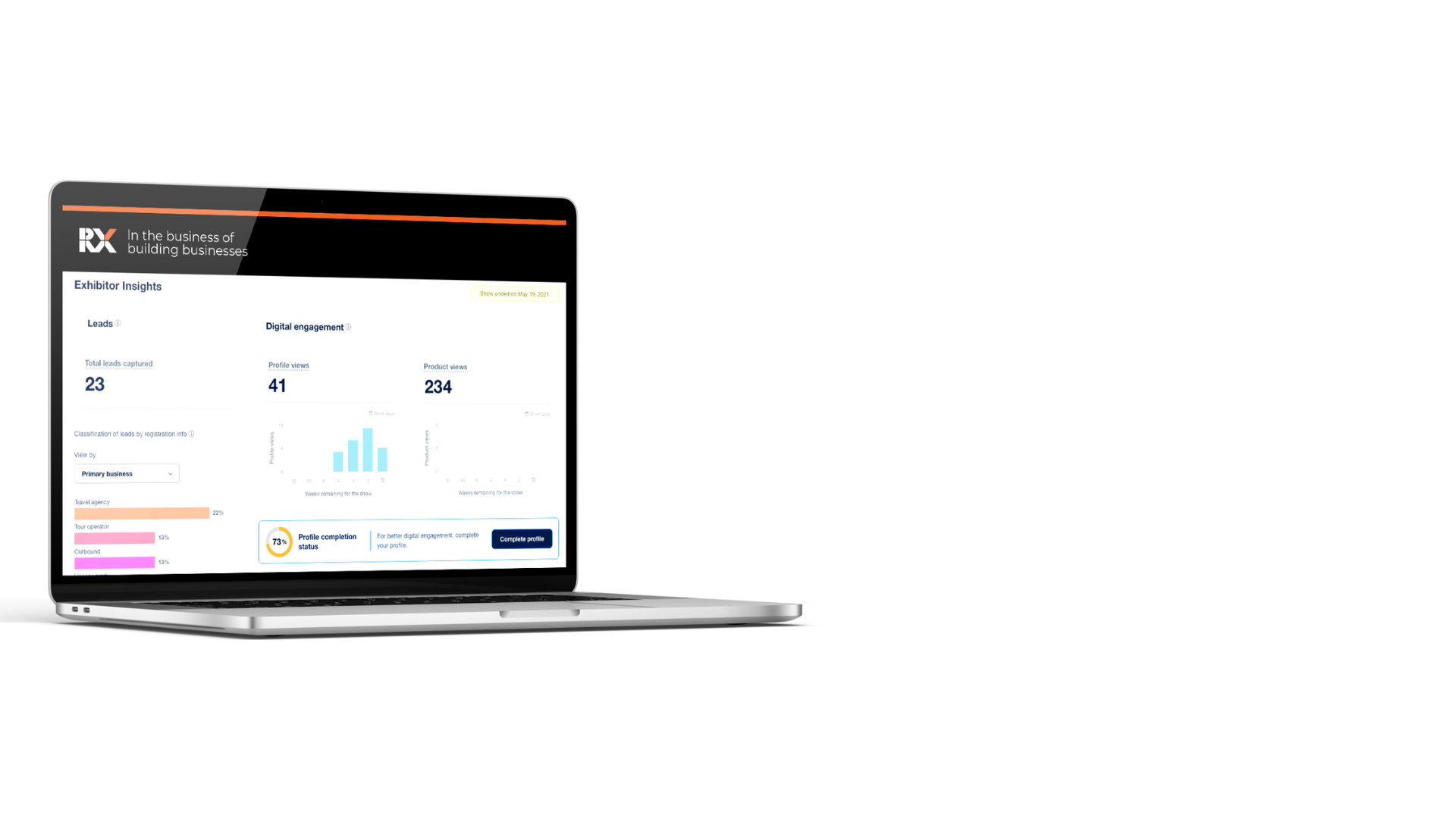 Talk to your RX sales team about harnessing the power of our digital tools at your next RX event.