Four RX digital tools to boost trade show sales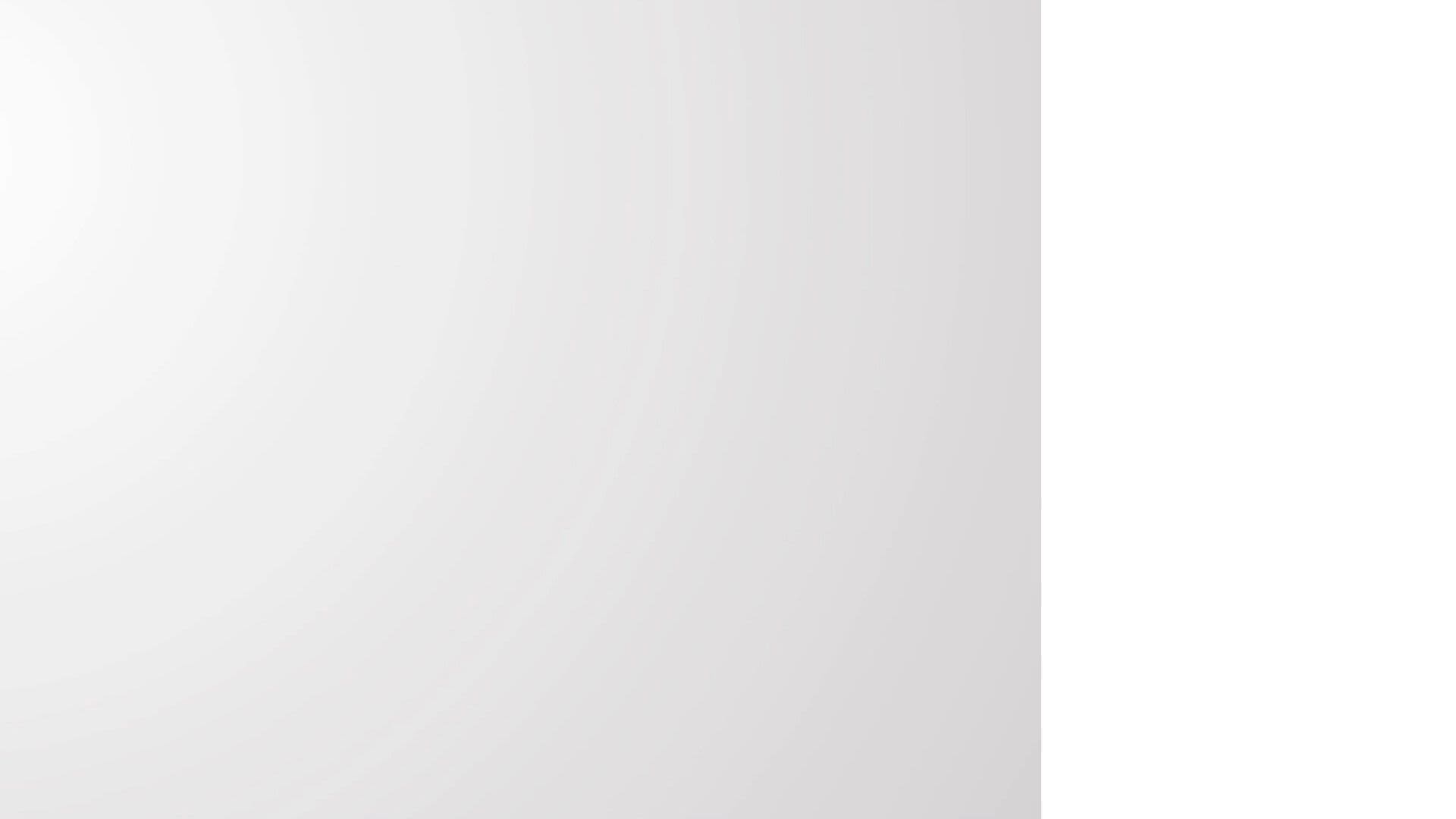 From lead generation and capture to performance analysis and competitor insights, RX digital innovation is bringing event marketing and measurement into the 21st century. Our exhibitors share their experiences of using RX digital tools to connect and do business at our face to face events.
The most successful trade show exhibitors focus on four key goals – promoting their company and products to attendees; attracting buyers to their stand; efficiently capturing and qualifying leads; and analysing their performance with a view to improving business. Digital and data innovation at RX is firmly fixed on improving these key outcomes.
Every exhibitor now has a core set of RX digital tools included in their smart event package: a searchable online product directory entry to promote their brands and products; a smart phone app which scans and qualifies the leads visiting their stands; and Exhibitor Dashboard to help them analyse their results and improve their performance. We also offer additional digital tools to help customers achieve specific business objectives – be it to highlight a new product launch, raise brand awareness, or gain competitive insights.
1. Stand out from the crowd with a Premium Directory listing
Over 90% of attendees plan their visit using the show directory. Grab their attention at this critical stage with a Premium listing. Silver listings are double the height of standard listings increasing your brand visibility. They also feature eye-catching product carousels and enable buyers to reach out to you instantaneously to request a call back. Gold listings include advertising banners on the event home page, and product category sponsorship, putting your brand top and foremost in any category search. It's the digital equivalent of having the biggest stand inside the show entrance! Silver listings can attract up to 5x more profile clicks and stand visitors, and gold listing up to 10x. Put simply, the more content you include, the more clicks and stand visits you will get.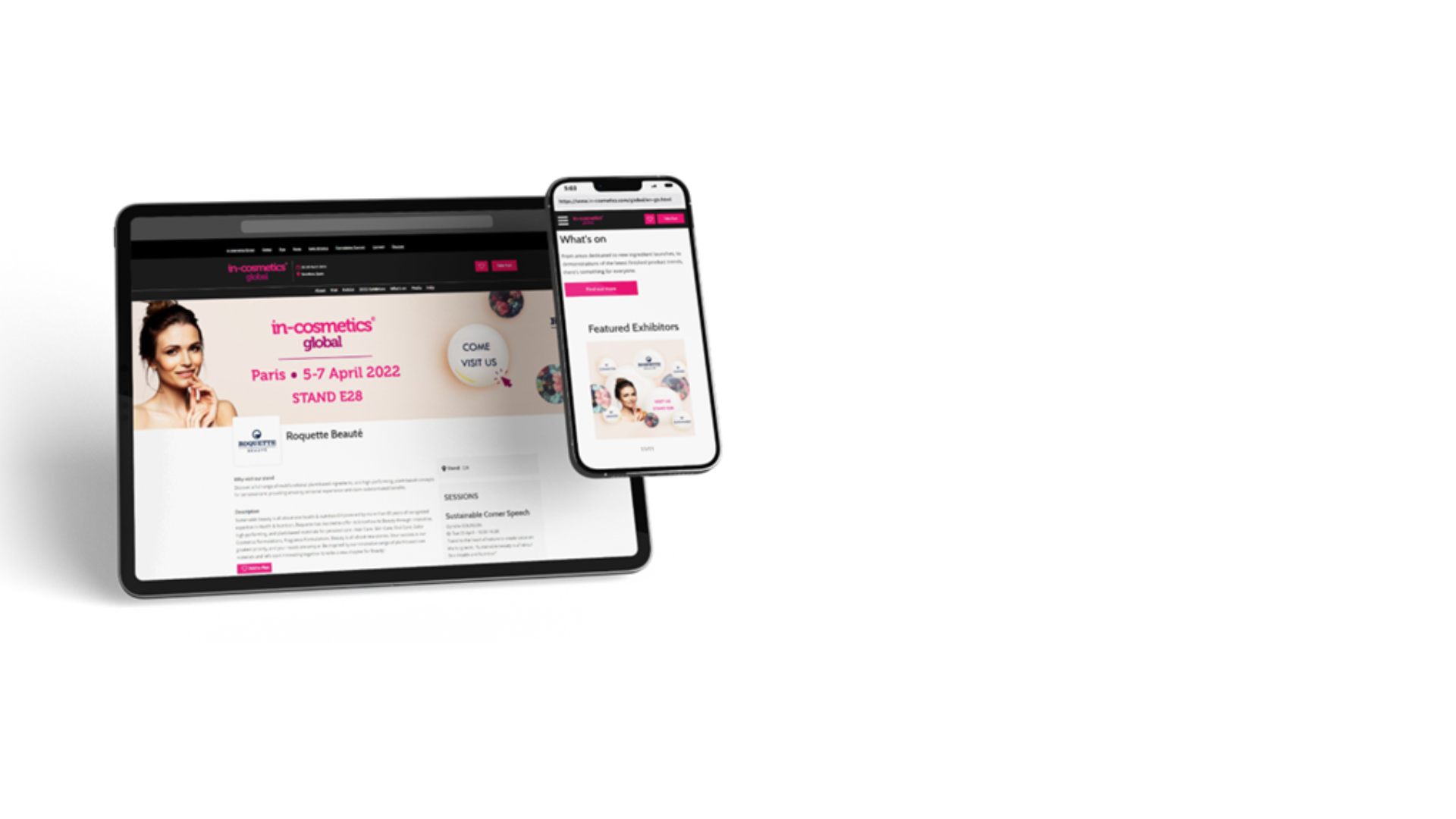 2. Capturing and qualify leads, quickly and easily
Emperia, our badge scanning app enables fast and reliable lead capture at show. It's proving so popular that over half of exhibitors across all our face to face events are now using it. For some of our leading events, including ISC West and Interphex, adoption rates have reached 100%!
Your team doesn't need any special technology to use Emperia – you simply download the app to your Apple or Android phone and start scanning. It takes less than a second to scan a badge, so you have time to collect every lead that visits your stand, even during busy periods ‒ and because Emperia uses the data provided by visitors during registration, you don't need to worry about recording their details incorrectly. Lead reports can be consolidated and downloaded any time for fast follow-up by sales teams and uploaded to your CRM system as a CSV file.  
Travel software solution specialist CodeGen recently used Emperia at Arabian Travel Market 2023 and was delighted with the results. "Dealing with business cards during show and following up is a real faff" said Emma Atkins, Sales and Marketing. "We relied on the app to capture conversations and leads which made the whole experience so much more accurate and less time consuming."
Emperia not only collects leads but also allows your team to qualify them in real time by adding notes and star ratings – a feature that particularly appealed to Atkins: "We can rate them as a lead, whether excellent, poor, or not suitable. We can put custom questions in there, so we can prompt our staff to ask relevant questions, and we can make notes. It's great."
Mintel, the world-leading market intelligence agency, tried out Emperia for the first time at in-cosmetics Global 2023 in Barcelona, capturing more than 300 leads. "We do many trade shows and Emperia has really helped us to collect leads easily" said Axel Blom, Business Development Manager. "It makes the relationship with a prospect or client simple. The follow up was perfect, all the details and notes collected were on file."
Australian mortgage brokers Premier Financial Advocates used Emperia "day in and day out" at GPCE 2023 in Sydney, generating over 340 leads. "It's a great tool for us to connect with participants" explained Sadish Visyalingam, Founder. "We have all the leads and can continue to connect with these clients. One of the biggest things we see is the ability to add notes. We can record the conversation, so the next time we talk, we can refresh them."
Seca is the world market leader for medical measuring systems and scales is another satisfied customer. The company used Emperia at FIBO 2022 in Cologne to generate sales leads in the global fitness market, commenting: "Emperia is super helpful for the sales team and easy to use. You just scan the badge, and the data is immediately there. You don't need to write down all the customer details or collect their businesses cards and follow up is way easier. We like the data export function because everyone wants the data in their own CRM system and it's very easy with this functionality. It's easy to learn too. We didn't need to train anyone."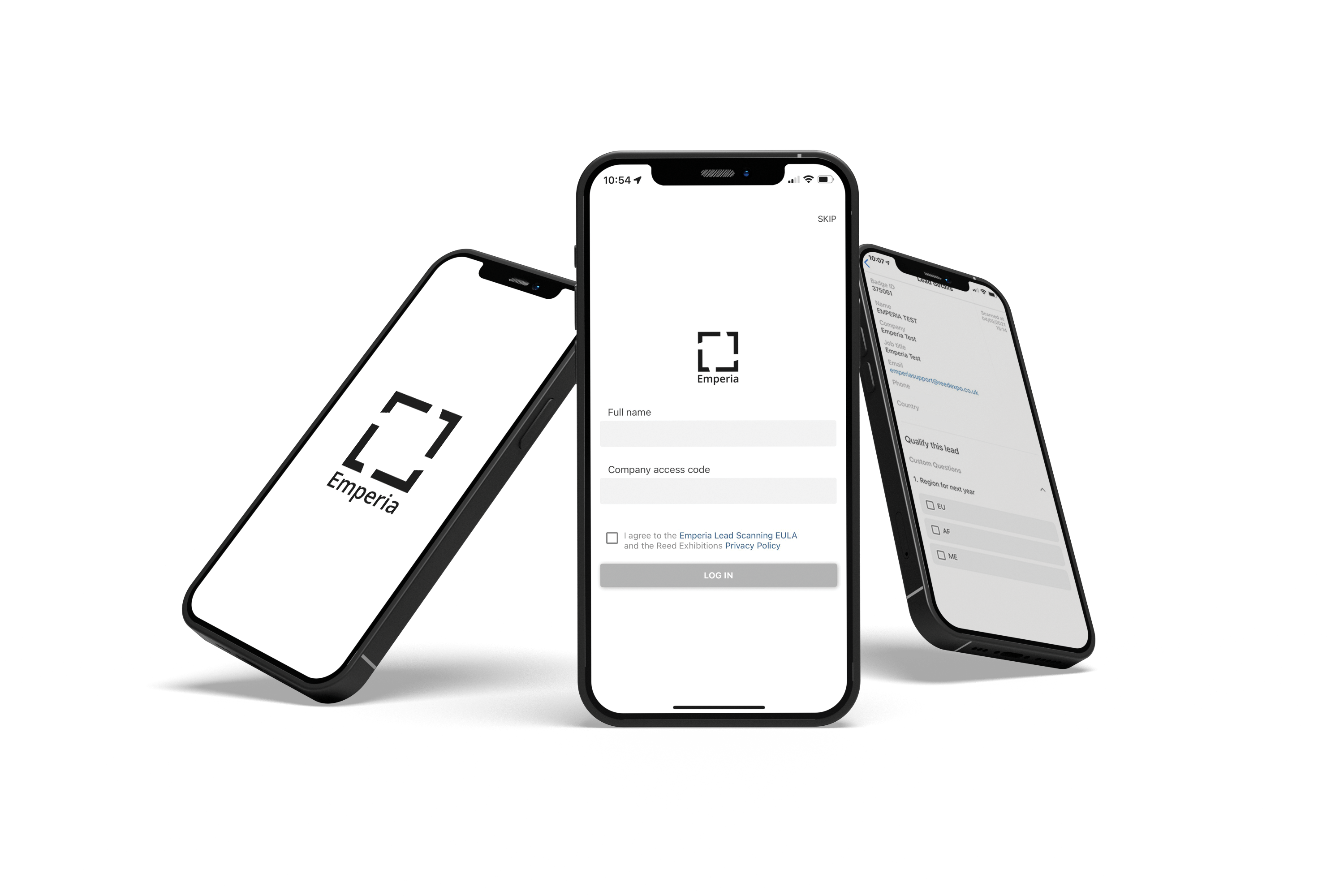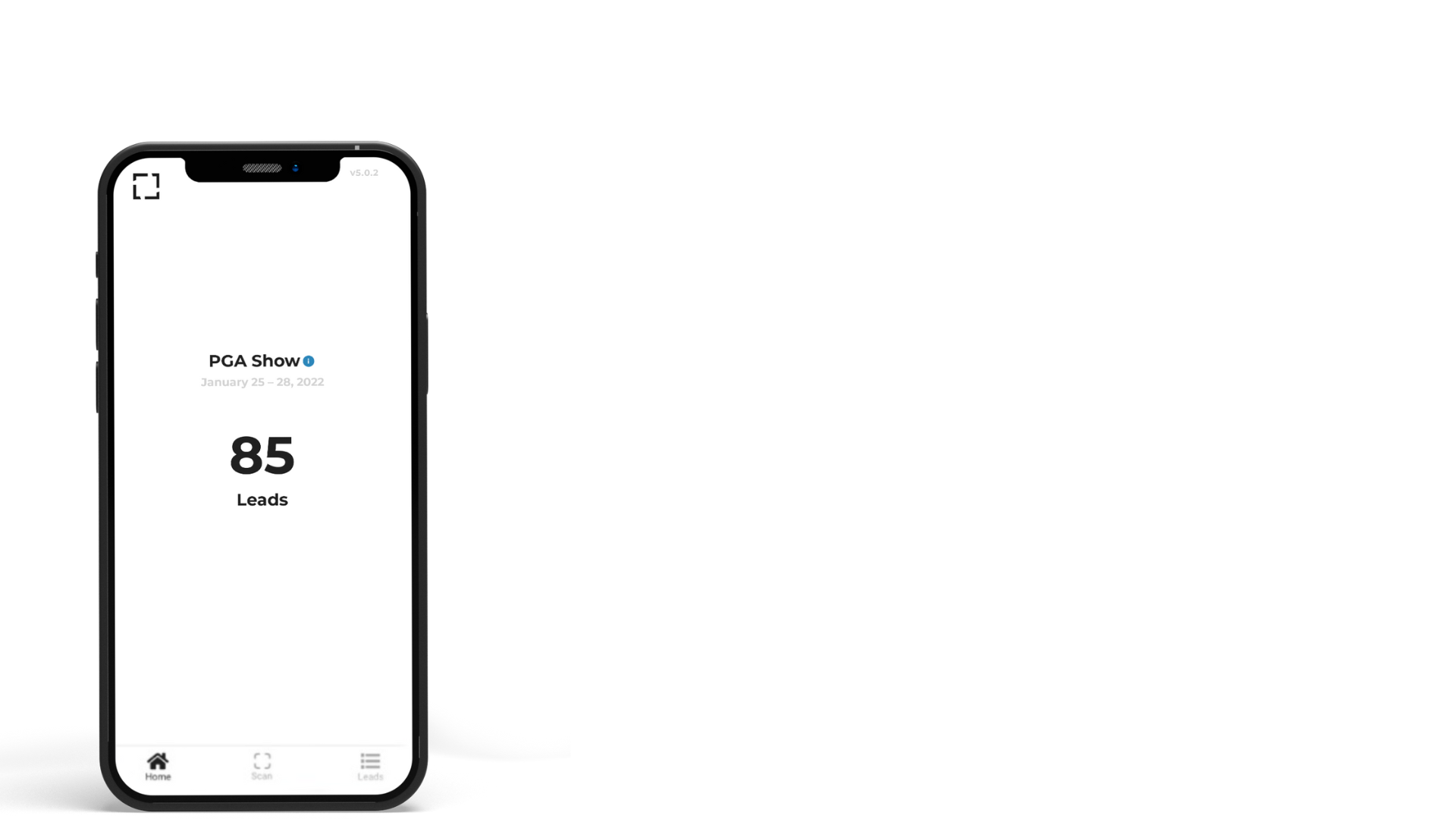 3. Incentivise buyers to connect with you
Adding a well-targeted offer to a digital incentive Gift Bag will ensure your brand or new product is seen by over half the event's visitors (based on average data across all RX events). Gift Bags are sent to every registered attendee before the show. If they like your offer they simply swipe to accept it, and you receive their contact details in return. Offers such as white papers and sales discounts can be redeemed online. Others such as free product samples, hospitality and prize draws can be used to encourage stand visits.
Participating in a Gift Bag allows you generate qualified leads before potential buyers reach your stand. They are also a great way for small exhibitors to level up, as they offer a high level of brand visibility independent of stand size.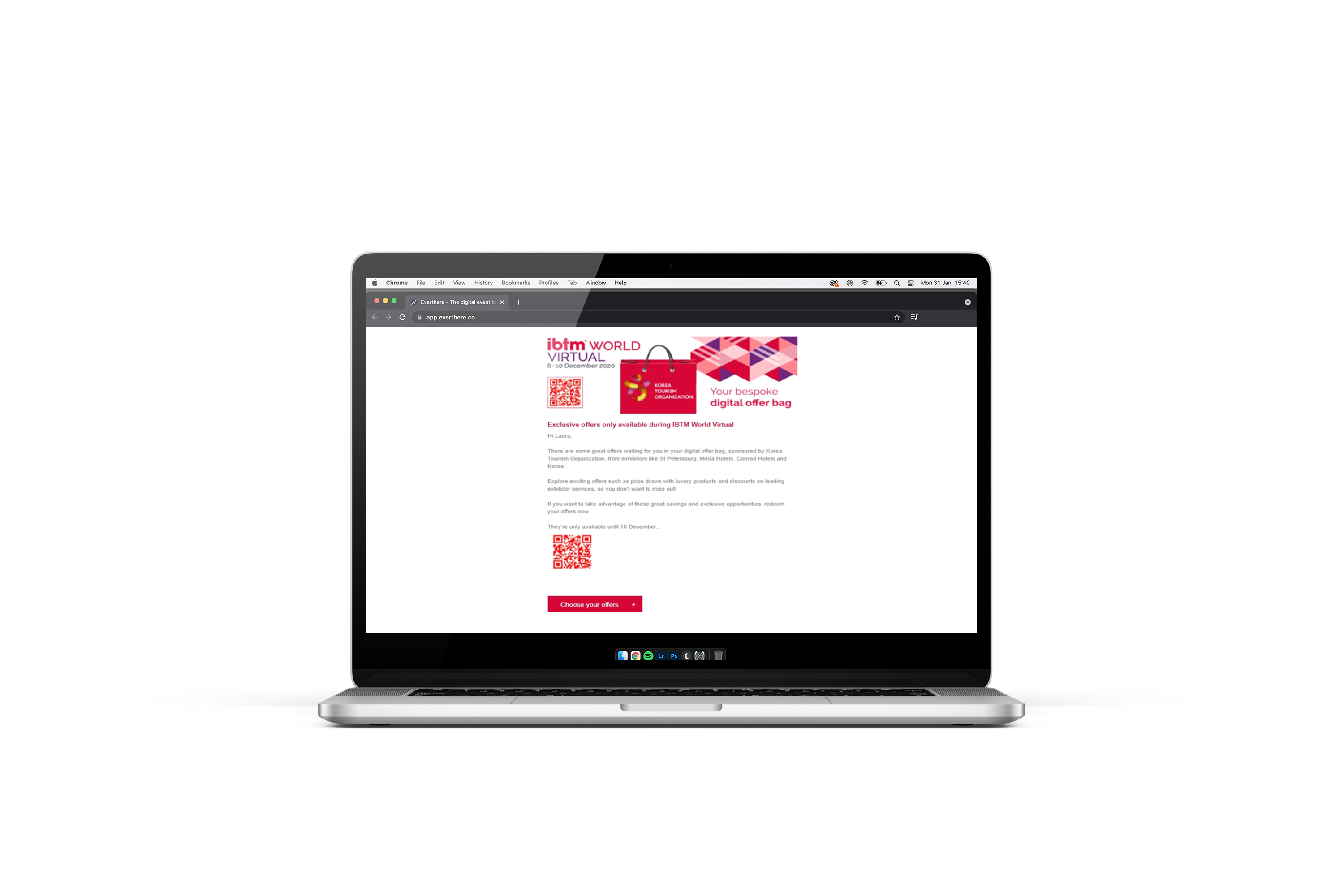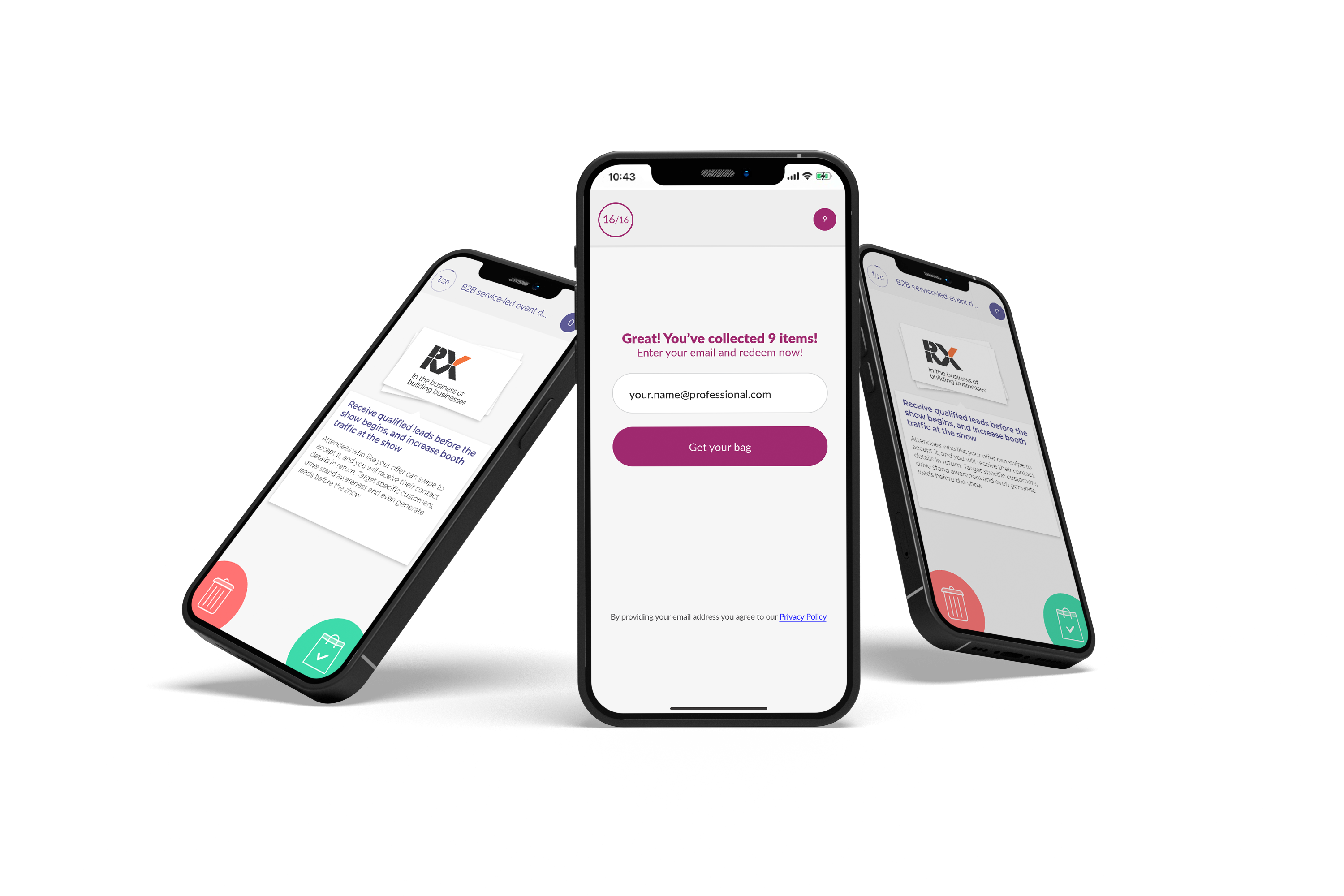 4. Quantifying business, improving results
One of the biggest challenges for trade show exhibitors has always been quantifying how much business the event is bringing you. RX's Exhibitor Dashboard gives you the data and insights you need to support your decision making, justify your investment, and improve your performance. Small wonder that so many RX exhibitors are choosing to use it!
Exhibitor Dashboard shows in real time how you are achieving against your event objectives. For example, knowing how many visitors are viewing your event directory profile and engaging with your brand and products online is a great way to measure your brand exposure; while capturing the data of buyers who have visited your stand helps to you determine how much business the event has generated. Exhibitor Dashboard consolidates all of this data including the attendees' contact details, attributes, and interests. So, you can understand how you are performing, at a glance, and at any given time.
By highlighting how much of your profile you have completed, Exhibitor Dashboard also generates actionable insights in the run up to, during, and after the show, to help you become more successful at your next event. It even nudges you to follow up your leads if your neglect to do so.
At Arabian Travel Market 2023, Bali Aero Travel used Exhibitor Dashboard to consolidate and manage over 200 online profile and product views and more than 100 leads captured at the show using RX's mobile app. "Dashboard is very important for me to understand how many people came to my stand and what they were interested in" said Director and Founder, Igor da Lamas. "The referrals helped me to achieve 300% growth in my social channels."
Variati, a leading supplier of raw materials for the cosmetics industry, used Exhibitor Dashboard for the first time at in-cosmetics 2023 in Barcelona. "The Dashboard offered valuable insights that helped us improve our overall performance at the trade show" said Alberto Variati, Sales and Marketing. "By analysing the data provided, we gained a solid understanding of our target audiences preferences and behaviour. This enabled us to tailor our strategies and offerings accordingly resulting in improved customer engagement and conversion rates."
All RX exhibitors now have Exhibitor Dashboard as part of their smart event offering; however, we also offer a PRO version of the dashboard enabling you to compare your performance against the leading and average performing companies in your category. This will help you to understand how appealing your overall offering is to buyers, online and at the event, and identify areas for improvement of your content and sales and marketing strategy.
Sela Brasil recently used Exhibitor Dashboard Pro at Feicon 2023, Latin America's largest construction industry event held in Sao Paolo, Brazil. "The main company motivator to purchase Dashboard Pro was the data; we wanted to understand how well we perform in different areas, to improve our profile and consequently collect good leads" explained Pedro Foggi, MKT Analyst. "The dashboard helped me fulfil this objective, mainly because it is simple and minimalist which made it easier to understand."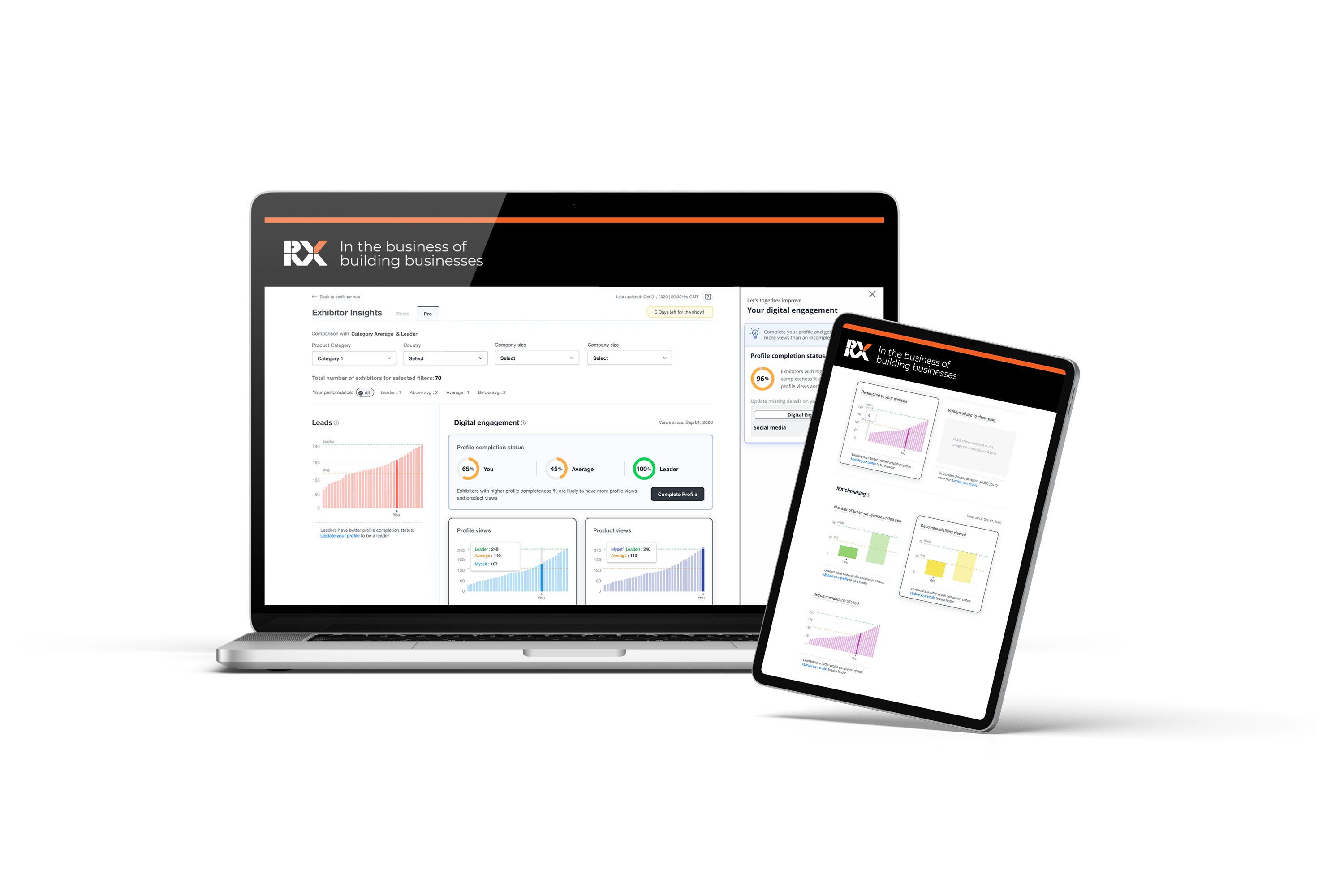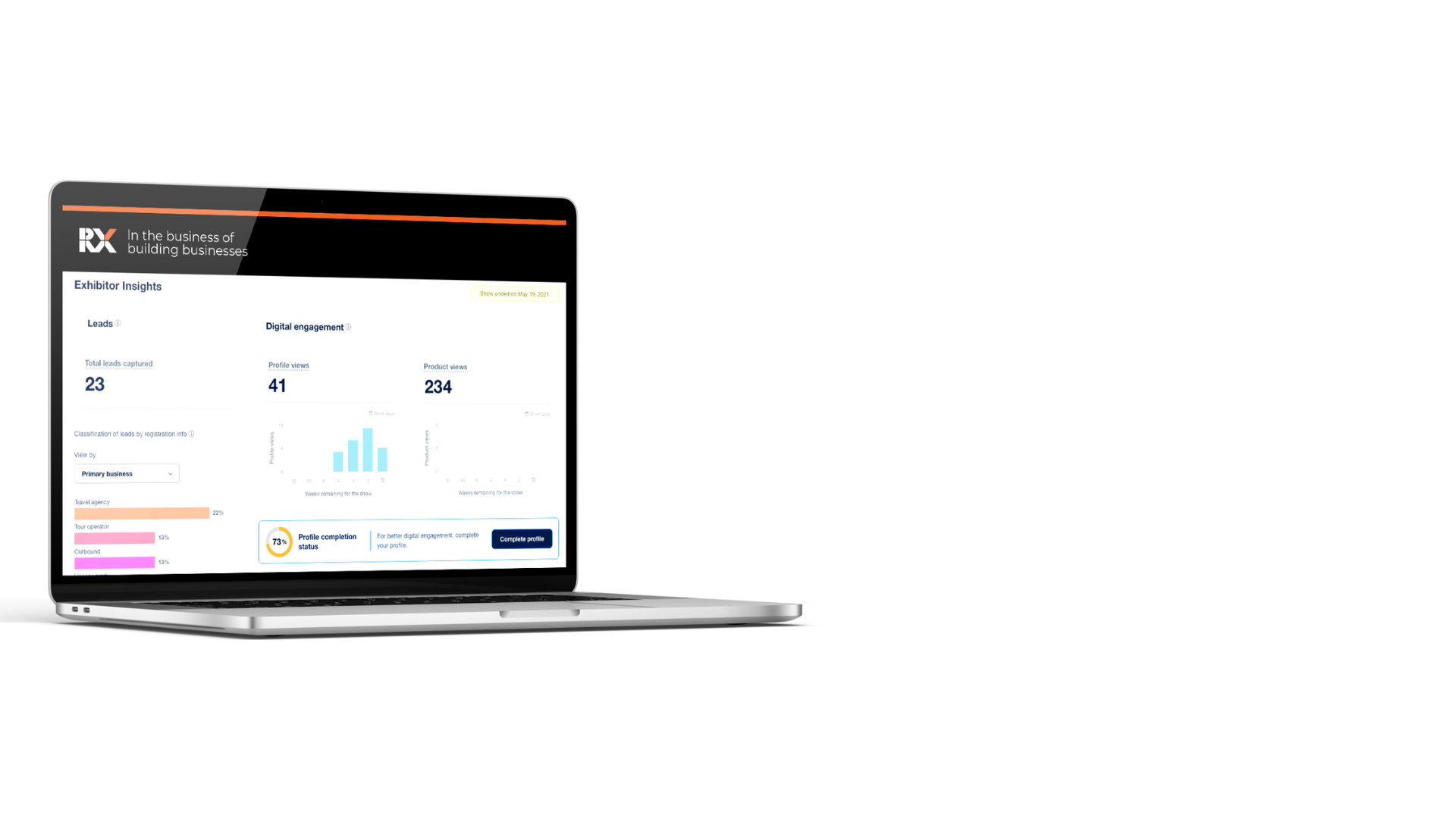 RX remains committed to finding new ways to harness the power of data and analytics to help our customers build their businesses in new and exciting ways. Standby for a new tool, currently undergoing successful trials at selected RX events, which will enhance lead capture further for exhibitors, while also make it easier for buyers to get the sourcing information they need, quickly and sustainably!