Giving back to our communities
The RX way.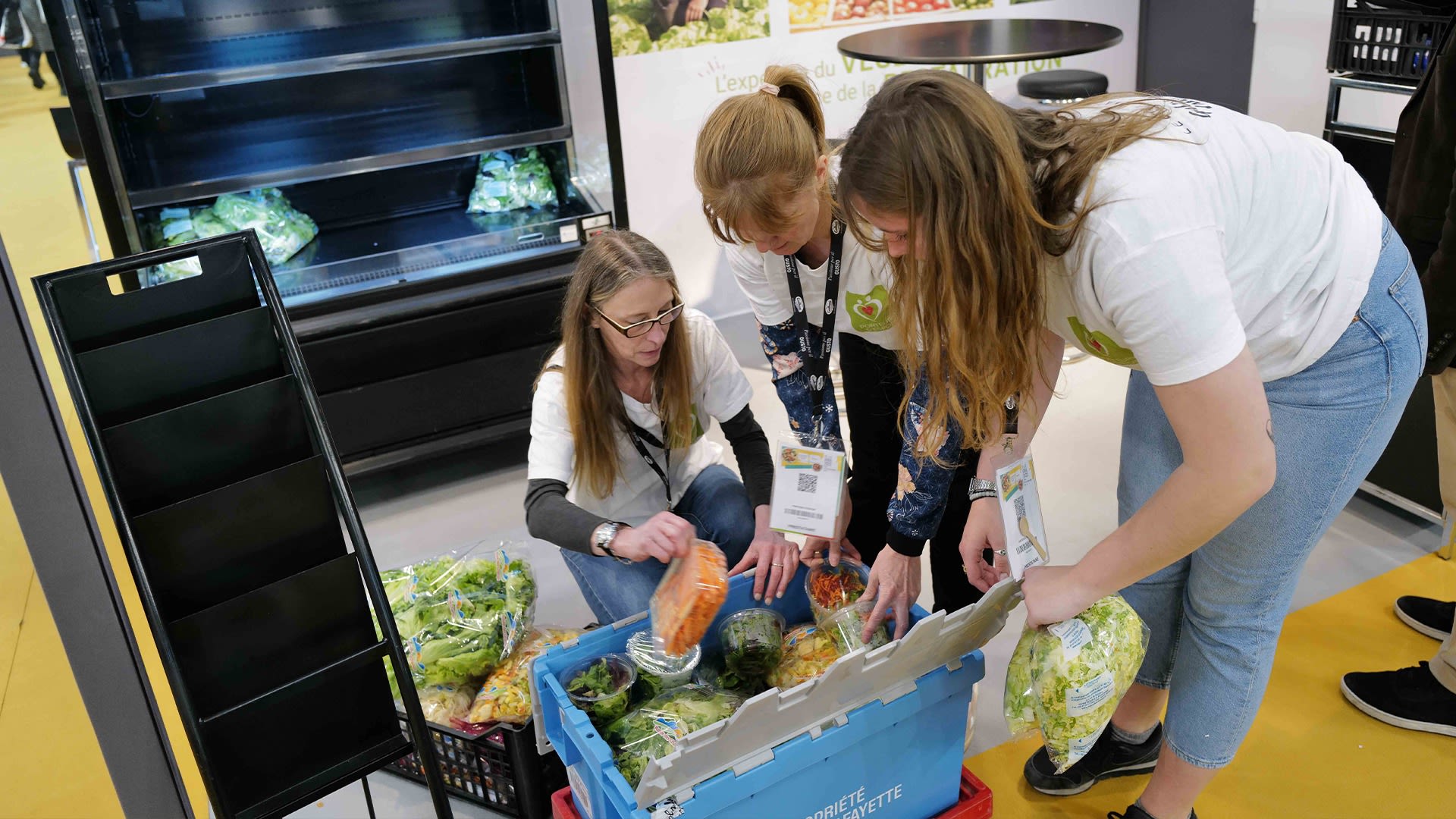 RELX Cares is our global community programme which supports employee volunteering and charitable giving that makes a positive impact on society. As part of the programme everyone within RX gets two full days paid leave each year to dedicate to their own community work.
Last year, 32% of RELX employees engaged in volunteering through RELX Cares (compared to an average volunteering rate of 8% for all sectors, according to Business for Societal Impact data).
Together we contributed £20.6m to charities, encompassing cash, products, services and employee time.
but the benefits work both ways. 90% of RELX volunteers surveyed in 2021 said their motivation and pride in the company had increased as a result of volunteering, and 75% said their team spirit had increased as a result.
We highlight some of the many amazing ways our RXers have been making a difference to those in need.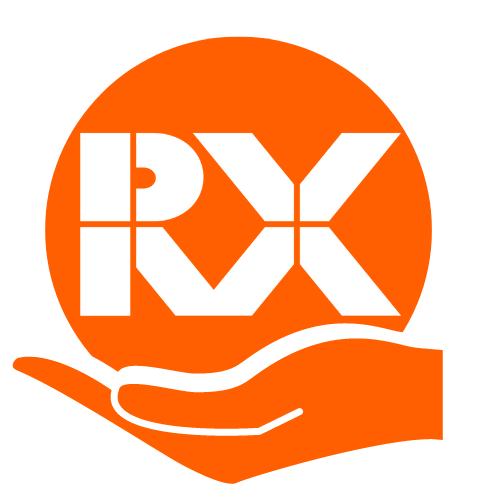 Chapter 1
Caring for children in need
Caring for disadvantaged young people has long been a focus of RELX Cares activity – indeed in September RELX announced a new three-year, $150,000 global fundraising partnership with Save the Children.
In RX, our China colleagues kicked off their Cares Month activities on 9 September with a walkathon in support of Beijing Stars and Rain, China's first private, non-profit organization dedicated to providing educational services for children with autism, which RX been supporting since 2019. Employees, family members, friends and customers were invited to participate in the 'Walk for Love' which took the form of a WeChat steps donation campaign. 252 participants generated more than 28.5 million steps, raising RMB 5,000 for the school.
For the past three years, our China business has also supported the Shanghai BabyHome, a charity center providing medical assistance and rehabilitation care for severely sick orphans from all over the country. This year a dedicated team of RXers set to work hand-stitching drool towels for the babies, raising RMB 6,900 for the BabyHome. "Each stitch was filled with the love and the most sincere blessings for the babies to be healthy and happy" said volunteer Carol Tang.
Both charities also shared the RMB 8,837 receipts from a series of Pop-Up Markets held across our China offices on RELX Cares Day itself. All items for the market were donated by RXers – including 'blind boxes' donated by the leadership team and home-made sweets and treats, which quickly sold out.
Whilst our China colleagues were stepping out for Stars and Rain, the UK's Richmond office undertook a 700-minute Rowing Challenge in aid of Shooting Star Children Hospices. Since they began supporting Shooting Star in 2008, RX UK has raised £97,408.69 to support the hospices work caring for 700 babies, children and young people with life-limiting conditions.
"This year our target was to collectively row 700 minutes - one minute for each of the 700 families that Shooting Star support" said UK Cares Champion, Sonia Gandhi. "We had a rowing machine in the hub, kindly provided by Nuffield Health Twickenham. By the end of the week, RXers collectively rowed 749 minutes."
Combined with the takings of a cake sales on RELX Cares Day, the team raised a total of £663 for Shooting Star. A separate raffle organised by our UK based international sales team generated £515 in ticket sales for UNICEF. And a Book Drive by our St Albans office collected almost 500 books for Oxfam and the St Albans Rennie Grove Hospice Care charity. One outstanding individual, Adam Ridway, contributed 362 books alone. Now that's what we call dedication to the cause!
Supporting Kids in Crisis
RX has also been supporting Connecticut-based Kids in Crisis (KIC) for more than a decade through volunteering and direct funding.
Founded in 1978, Kids in Crisis is Connecticut's only free, round-the-clock agency providing emergency shelter, crisis counselling and community educational programs for children of all ages and families dealing with a wide range of crises, including domestic violence, mental health and family problems, substance abuse, economic difficulties and more.
Twice a year, our parent company RELX holds what they call "donations rounds" where Cares Champions across the globe nominate charity partners they are working with for a grant.
RX has been a generous and long-standing supporter of Kids In Crisis over the years, donating $96,265 since 2014. So, we were delighted when our 2023 application for funding was once again successful resulting in a further $12,000 grant. The latest donation will be used to support Kids in Crisis' 'Teen Talk' program, going specifically towards offsetting the cost of a Master's Level Teen Talk Counsellor in Norwalk.
Helping kids thrive
Currently running in 16 Connecticut public schools TeenTalk (TT) identifies at risk students who need help with personal, family and school related challenges and helps them gain the stability, focus, purpose and skills they need to be safe, responsible, and college ready.
Teen Talk Counsellors (TTC) are not school employees and because of that maintain stricter confidentiality than a school guidance counsellor, helping to build student trust. Their consistent presence in the cafeteria, halls, etc., further facilitates acceptance and trust-building with students and enables them to identify those who appear to be in crisis, isolated, or otherwise at risk. They then work to engage those students, who likely would not seek support on their own.
The TTC is also uniquely able to work with families by making home visits as needed; and can provide crisis prevention and intervention on issues that adolescents face such as anxiety, depression, family conflict, substance use, academic and social pressures, sexuality, gender identity, eating disorders and body image. They can also link students and families to the 24/7 crisis services of KIC, so help is available to them all the time, even when school is not in session.
RX Cares for KIC
From cleaning up the shelter to volunteering at KIC annual fundraisers and collecting holiday gifts and much-need toiletry items for the children served by KIC, our Norwalk team has been diligent with the time, energy and hands-on help provided to KIC over the last 10 years.
In 2018, KIC added "Lighthouse" to its list of support services, providing a welcoming, safe, inclusive space where LGBTQ+ youth and their allies meet weekly. Our US Cares program now sponsors monthly pizza dinners at these meetings with an RX volunteer serving as a facilitator.
"The stats for young people in the LGBTQ+ community who do not have a strong support system is heartbreaking. Working with Kids in Crisis gives me the opportunity to make people aware of a valuable resource in our community" said Debbie McManus, RX USA Account Manager. "Together we can make a difference and let everyone know it's okay to be exactly who they are. The relationship RX has with Kids in Crisis is pure joy."
"Kids in Crisis is an amazing organization that truly provides life-altering services in the communities they serve. No person, and especially no child, should be made to feel unsafe, unwanted, or simply not allowed to be their self. I am proud that RX gets to call Kids in Crisis our partner and look forward to continuing to work with them now and into the future" added Amar Batra, Content Manager for RX USA.
"It is Kids In Crisis' commitment to provide safe spaces for children, many of whom with mental health and family conflict issues, that drives the level of engagement of our employees," said Megan Hurley, RX USA's Director of Human Resources. "This latest grant will be a huge asset to their TeenTalk program, and we are happy to be able to continue to support them."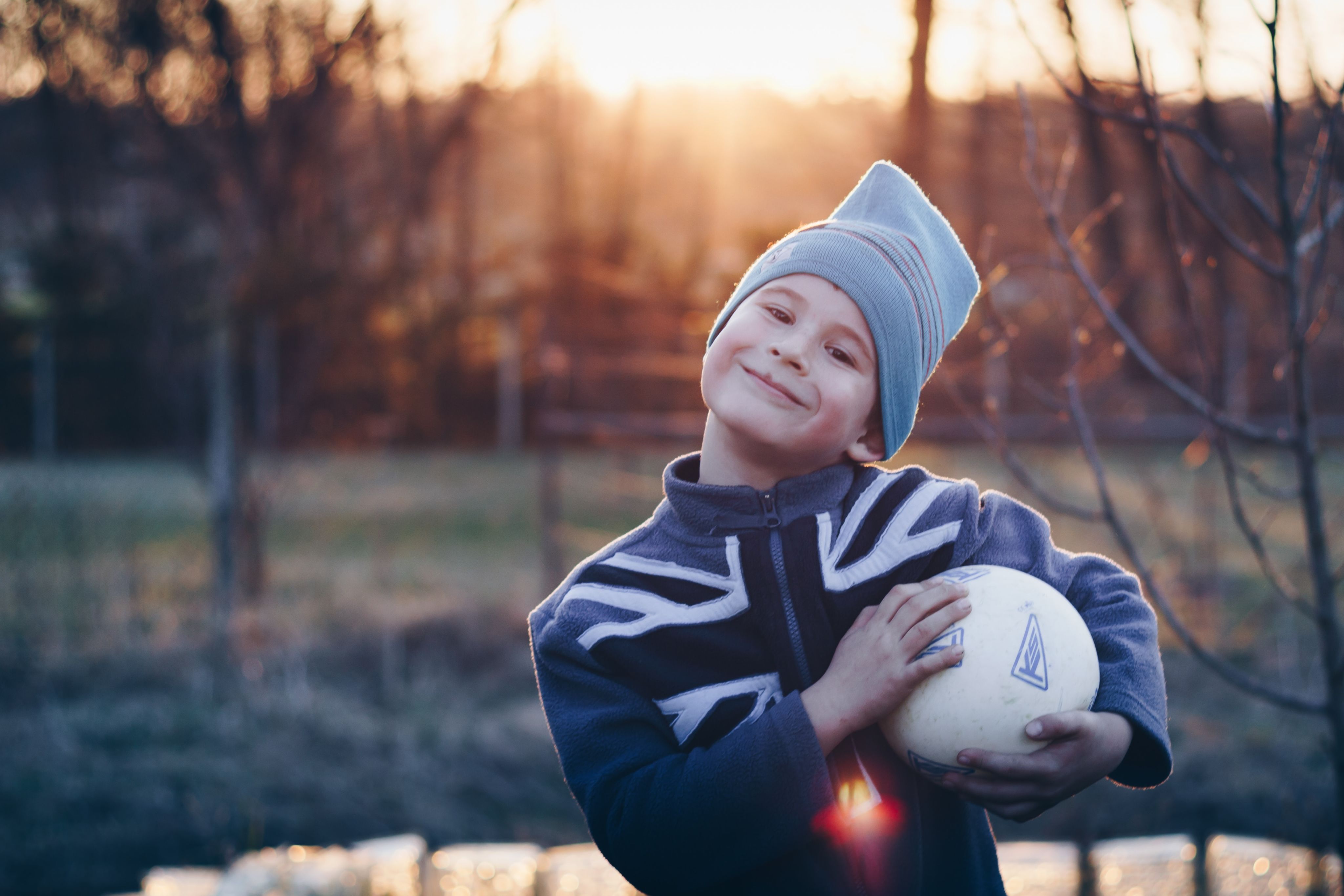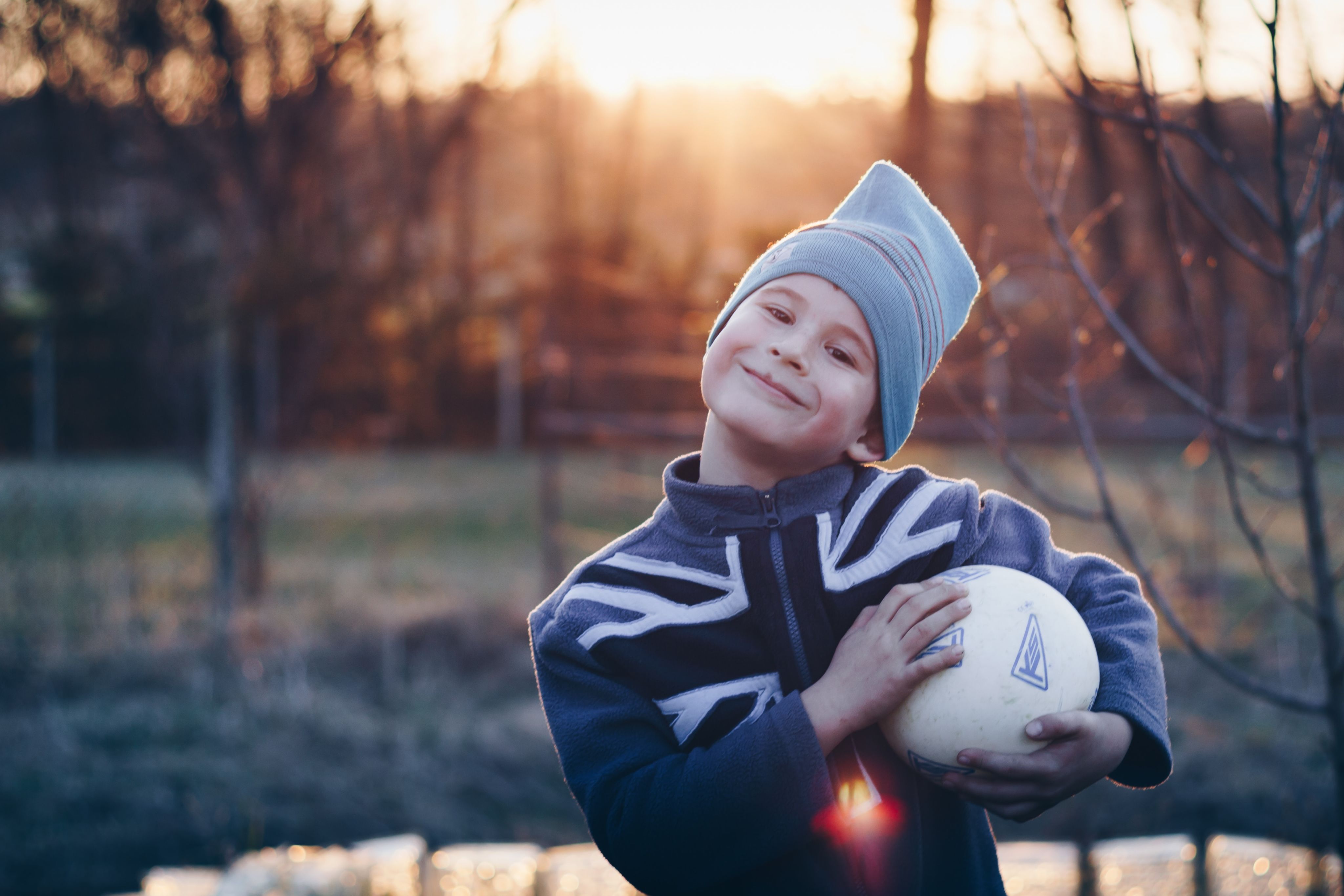 Chapter 2
Causes close to home
UK based Global Marketing Manager Sarah Kitley-Spencer used one of her paid RELX Cares days to complete the 50K Thames Path Challenge in September to raise funds for the Royal Cornwall Hospital Trust. Sarah's grandmother Jean passed away at Treliske hospital during lockdown. "Sadly, we were not allowed to visit her to say goodbye, like many others who found themselves in the same very sad, frustrating position," said Sarah. "Thankfully some lovely nurses were present at the time to hold her hand on her passing."
Sarah's mother is now receiving treatment for cancer by the same caring NHS team. Sarah almost doubled her £500 target, raising £968 "for Treliske's amazing NHS staff and everyone who leans on them". Sarah Kitley-Spencer is fundraising for Royal Cornwall Hospitals Charity (justgiving.com)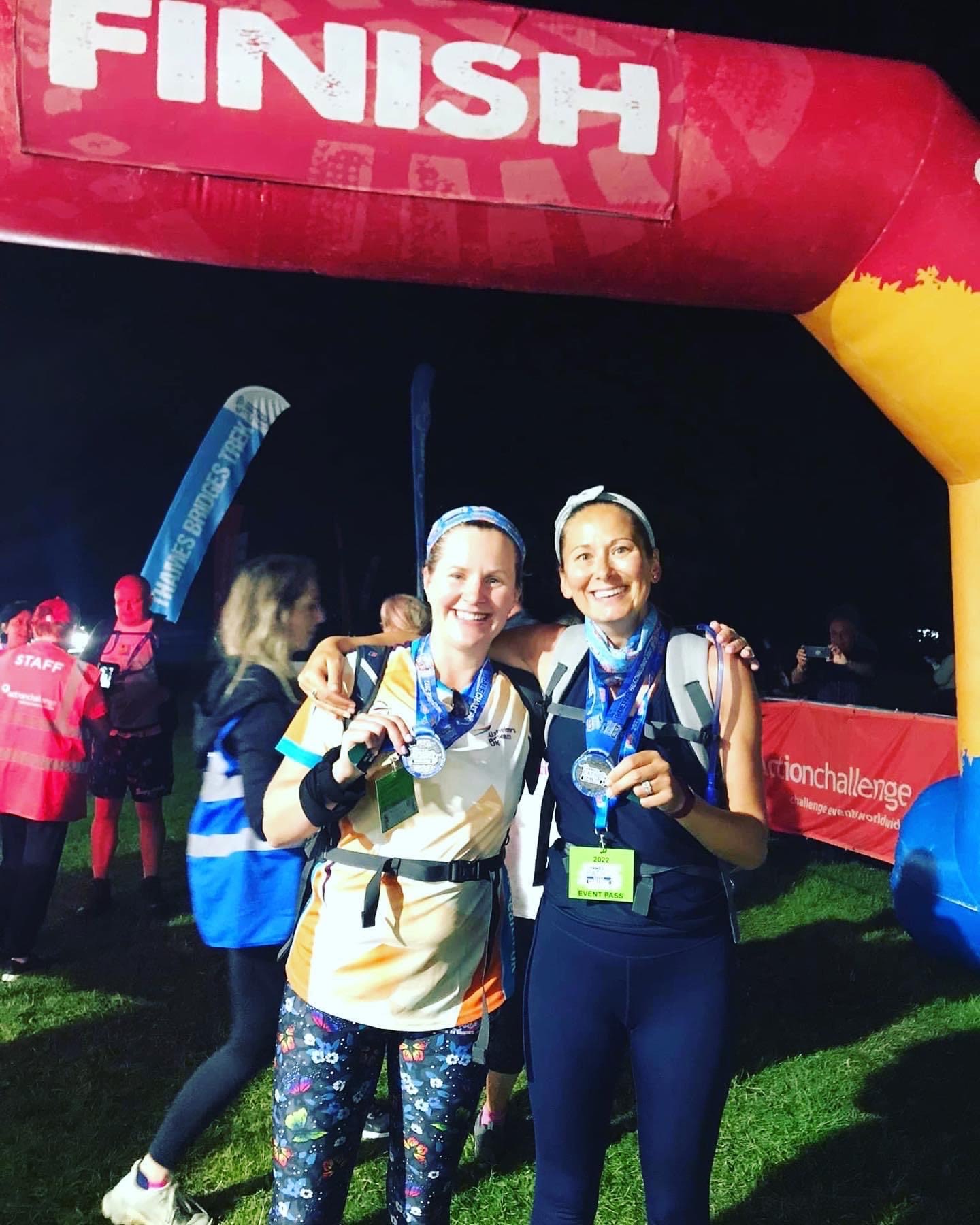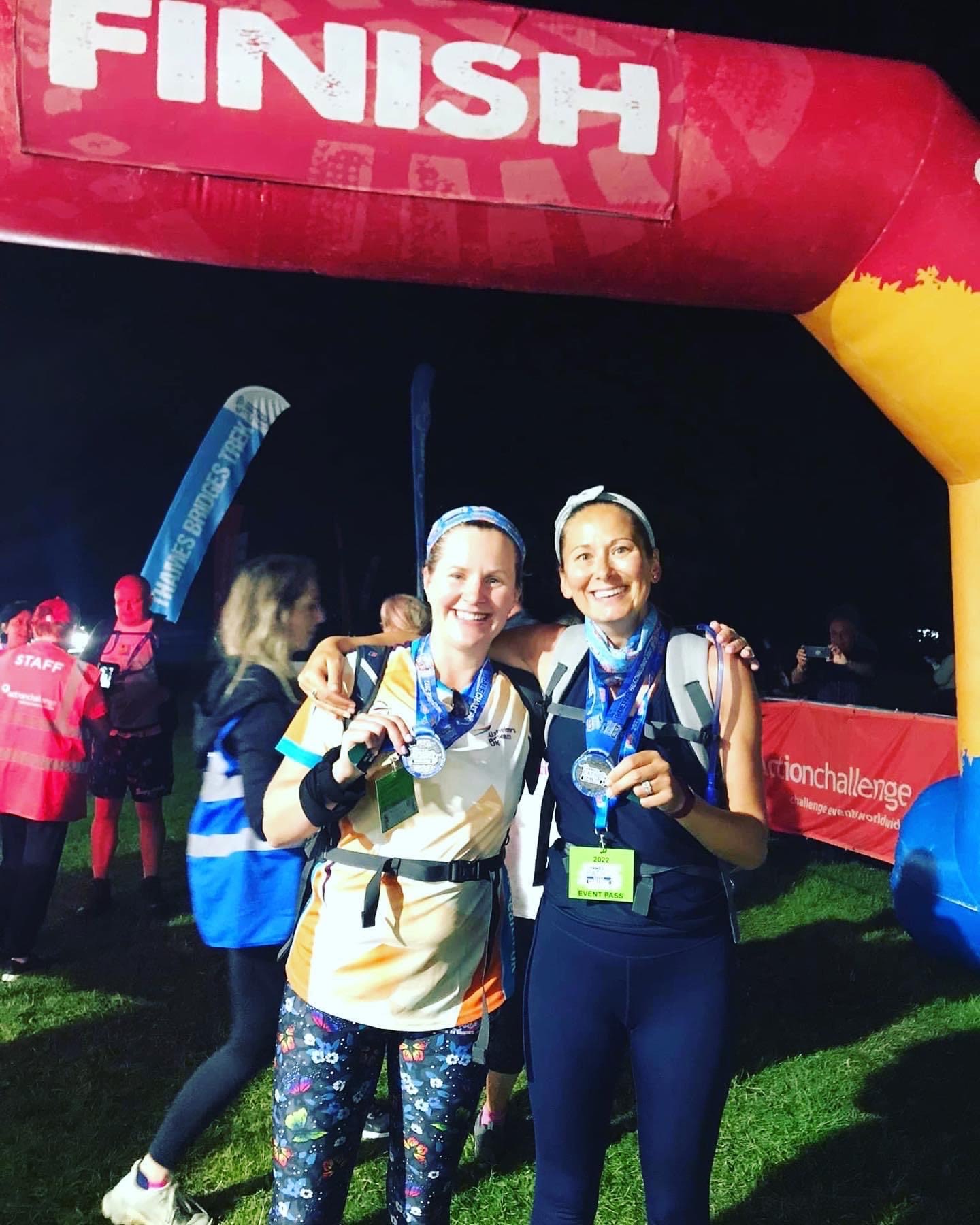 Chapter 3
Supporting our event communities, year round
Every year, New York Comic Con holds an annual Charity Art Auction to support lifesaving research and treatment for the children of St Jude Children's Research Hospital. At the event, art enthusiasts bid for the chance to own a piece of original artwork generously donated by comic book artists attending the ReedPop event.
The auction is the brainchild of Global Comic Guest Manager Mike Negin who has been masterfully coordinating auctions at NYCC and C2E2 in Chicago for the past 10 years. This year's NYCC auction, held on 8 October, raised a total of $74,130 bringing the cumulative total to over $840,201! In appreciation of ReedPop's efforts, Mike was flown to St. Jude headquarters in Memphis to receive their 'Event Coordinator of the Year Award' and tour the hospital. "It was a truly humbling experience" he says. "I was honoured beyond words."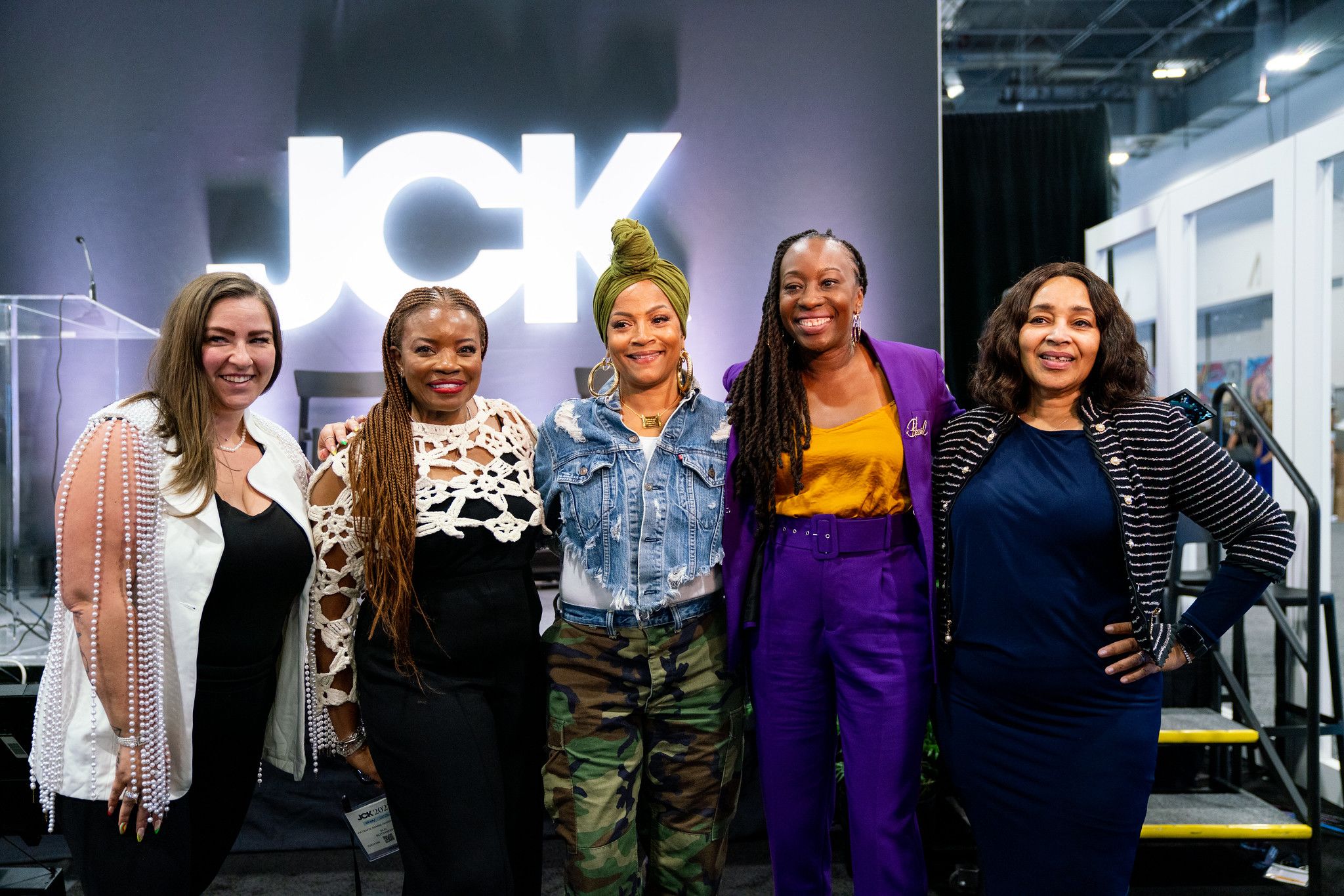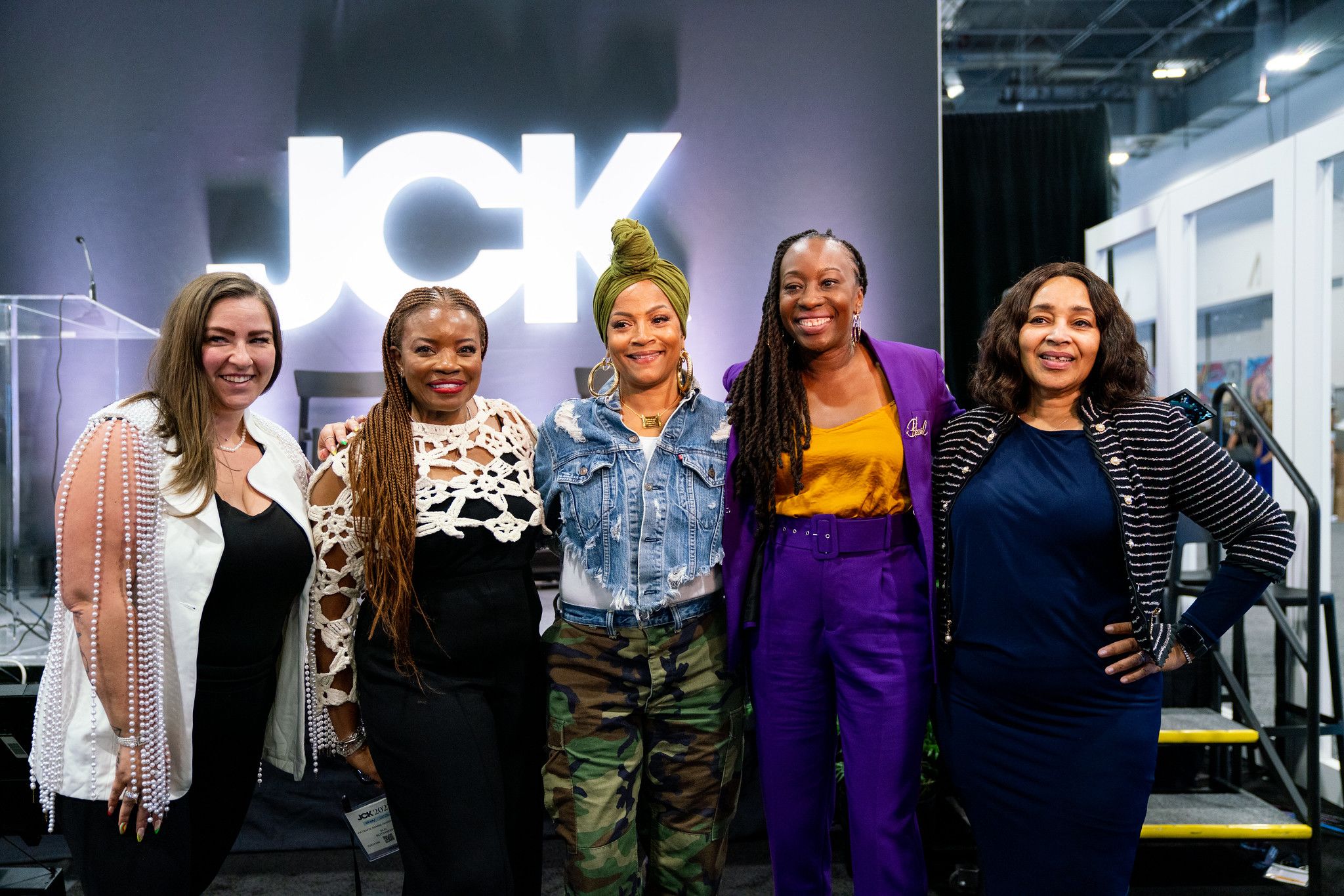 Chapter 4
Recognising those who care at RX
Our parent company, RELX, employs over 35,00 people in 40 countries across its four business divisions, so we were incredibly proud when RXers were recognised for their contributions to their local communities in both the individual and team categories of the 2022 RELX Cares awards. We share their achievements.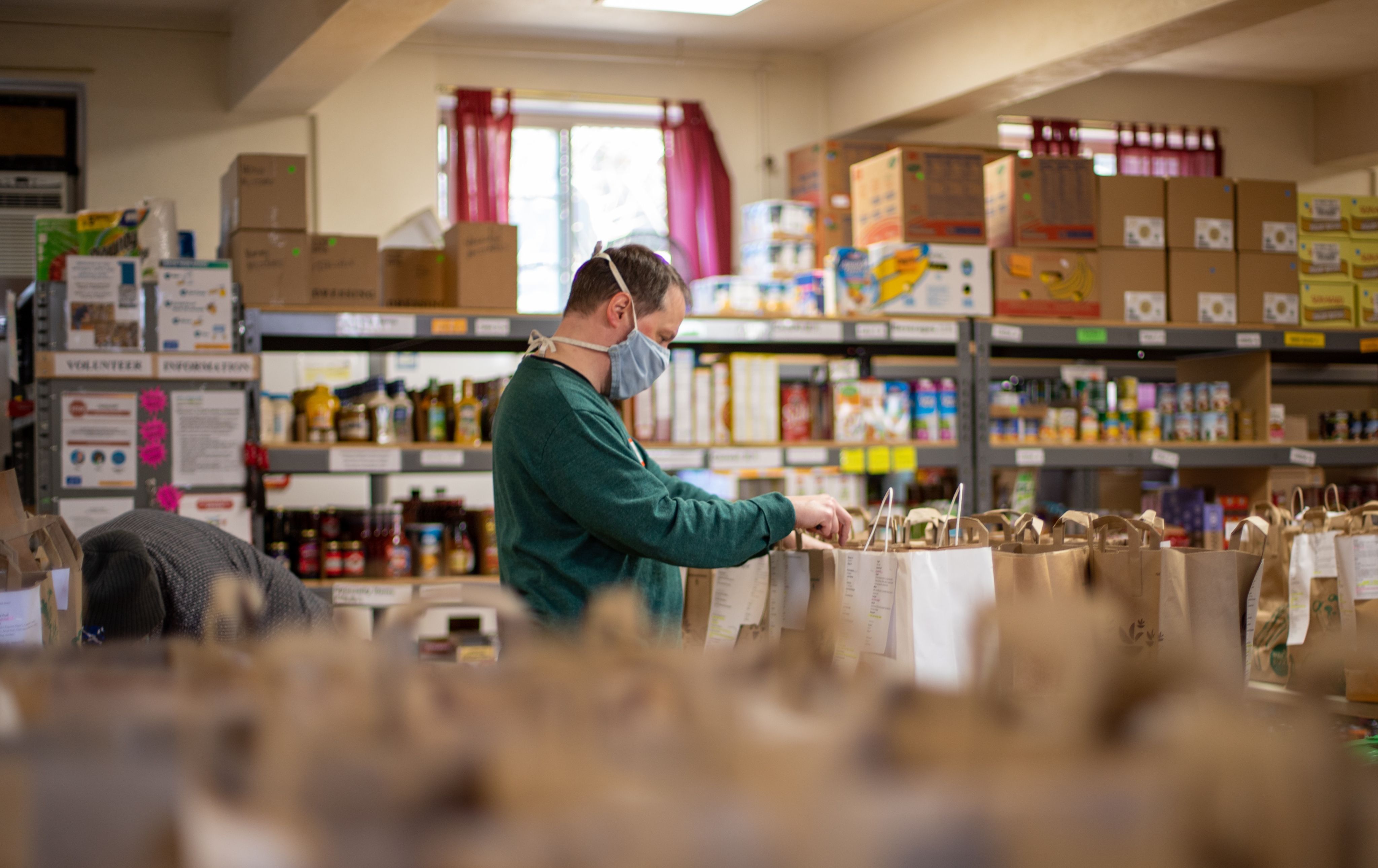 Together for the Brazilian events industry
Ana Paula Dias, Operations Manager for RX Brazil, was one of just eight winners in the 'Individual' category of the 'Recognising Those Who Care Awards' for her proactive and motivational leadership of the RX Brazil Cares Team, particularly during the pandemic.
One of Ana's stand out initiatives was 'Together for those who make it happen'. Launched in partnership with our fellow event organizers in Sao Paulo, the project provided food packages to contract and freelance event employees who were severely affected by the shutdown of the event industry in Brazil due to Covid-19. Between April and December 2020 more than 56 tons of food were donated supporting more than 1,000 families. In April 2021 the initiative was resumed by RX Brazil until face to face events began to return in September 2021.
Ana received five extra RELX Cares Days as well as a $4000 donation to a charity of her choice. She has donated her prize fund to 'Casas André Luiz', an NGO which supports people with intellectual disabilities, and spent her additional volunteering days supporting an NGO which donates food for the homeless.
For 2023, under Ana's continued leadership, RX Brazil is supporting several different charities as part of its RX Cares efforts. April saw them fundraising for a Brazilian NGO that drills artesian wells in Congo, Africa. In May, to celebrate Mother's Day, the Cares team invited the Mary Kay cosmetics company into RX to sell their products with a percentage of the proceeds going to RX Cares charities. And in June the company will be running a campaign to encourage RXers to give blood.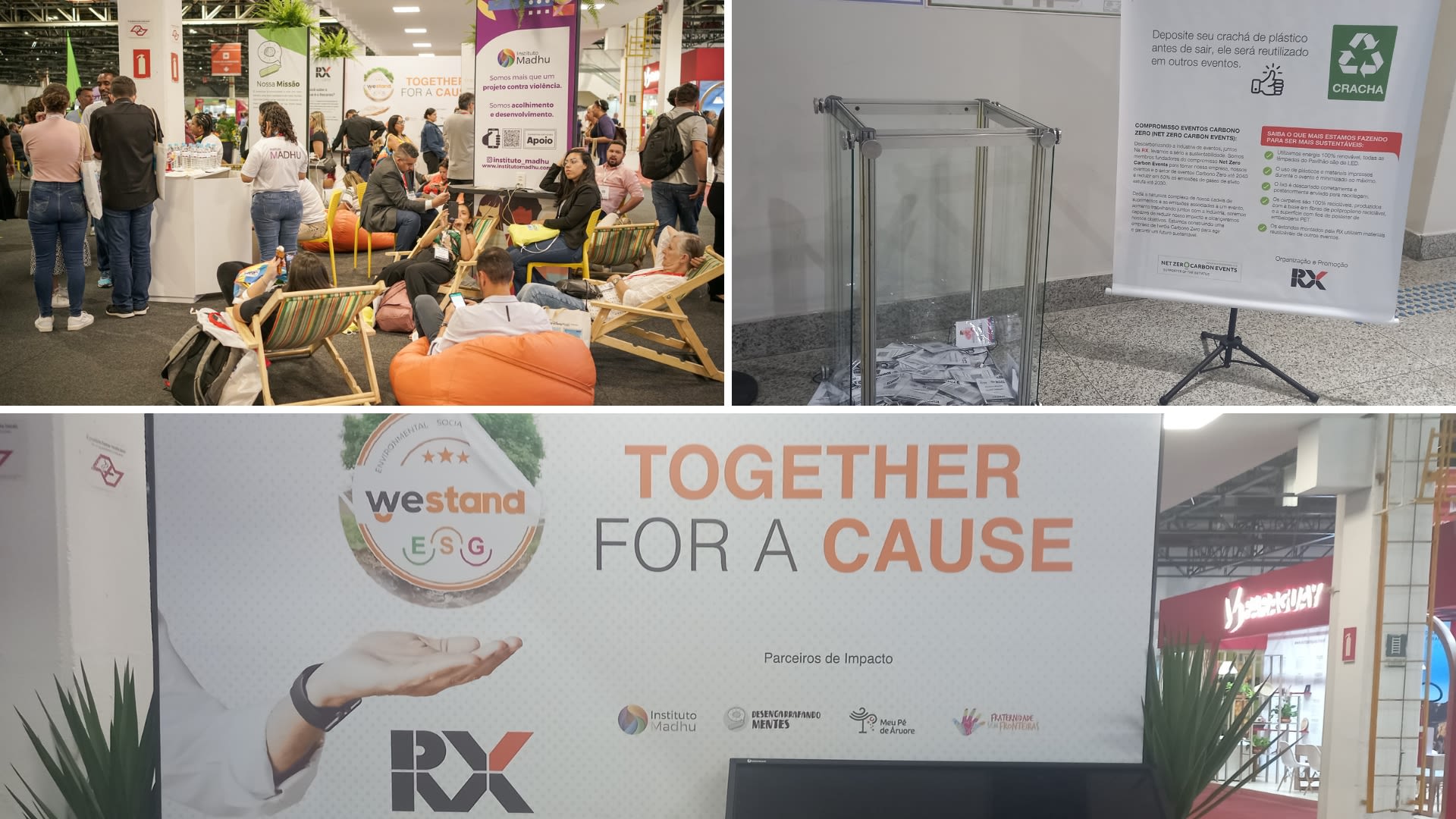 RX France takes Action Against Hunger
RX France were runners up in the Team category of the 'Recognising Those Who Care Awards' for their participation in the 'Connected Against Hunger Challenge' for Action Against Hunger. 99 RXers across 10 teams challenged themselves with sporting activities including walking, running and cycling, logging their kilometres in the Connected Against Hunger app and earning points for their team in the process. In total RX France colleagues travelled 3,085km cycling, 1,897km running and 13,626km walking and raised over €18,610 for Action Against Hunger. RX France will receive $2,500 for a charity or NGO of their choice.
"Our partnership with Action Against Hunger (ACF) goes back 10 years" explained Amrane Lamiri who helped to organise the challenge as part of the RX France Cares team. "Everyone competed with joy and humour, and we organised weekly updates for all our people (whether taking part in the challenge or not) around a delicious and vitamin-packed coffee and cake break, to unveil the latest team rankings and keep everyone motivated."
RX France has donated its $2,500 prize fund to Action Against Hunger, continuing its long-standing partnership with the charity. Earlier this year they organised another cycling event with them in support of earthquake victims in Syria and Turkey, raising €5,000. Now plans are underway for the 2023 Connected Against Hunger cycling challenge with 130 participants signed up (compared to 99 last year) ̶ all highly motivated to beat last year's total!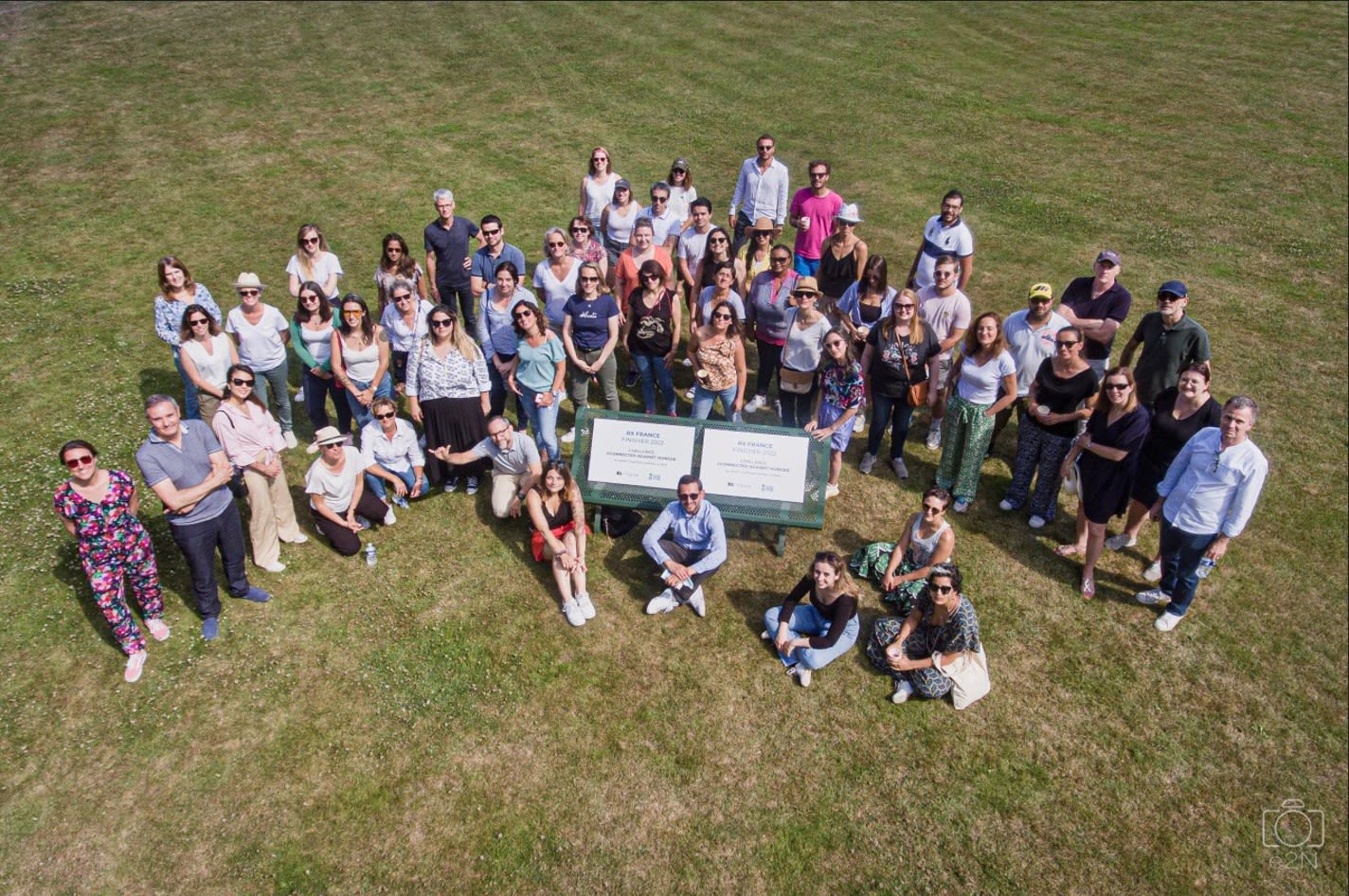 RX Vietnam supports the visually impaired
The RELX Cares Challenge is aimed at encouraging employees to use their two volunteer days to make a difference and foster broader participation in the local community. RX Tradex in Vietnam won one of five $5,000 cash prizes for its work supporting the Go Vap District Association of the Blind in Ho Chi Minh, a project which was initiated, and is now led by Senior HR and Admin Executive, Dang Phuong Thao.
"The Association works with local authorities to support blind people with resources such as educational courses on using braille and mobile phones" explained Ms Thao. "It helps them to access all levels of education and provides life skill classes for blind children. It also provides employment for blind people in therapeutic massage facilities."
RX Tradex's support for the Association for the Blind continues and Ms Thao and her colleagues now have a second fundraising ambition for 2023 – to raise money to provide accommodation for the rural poor living in central Vietnam, who lack shelter from the sun and rain, and access to even the basic necessities.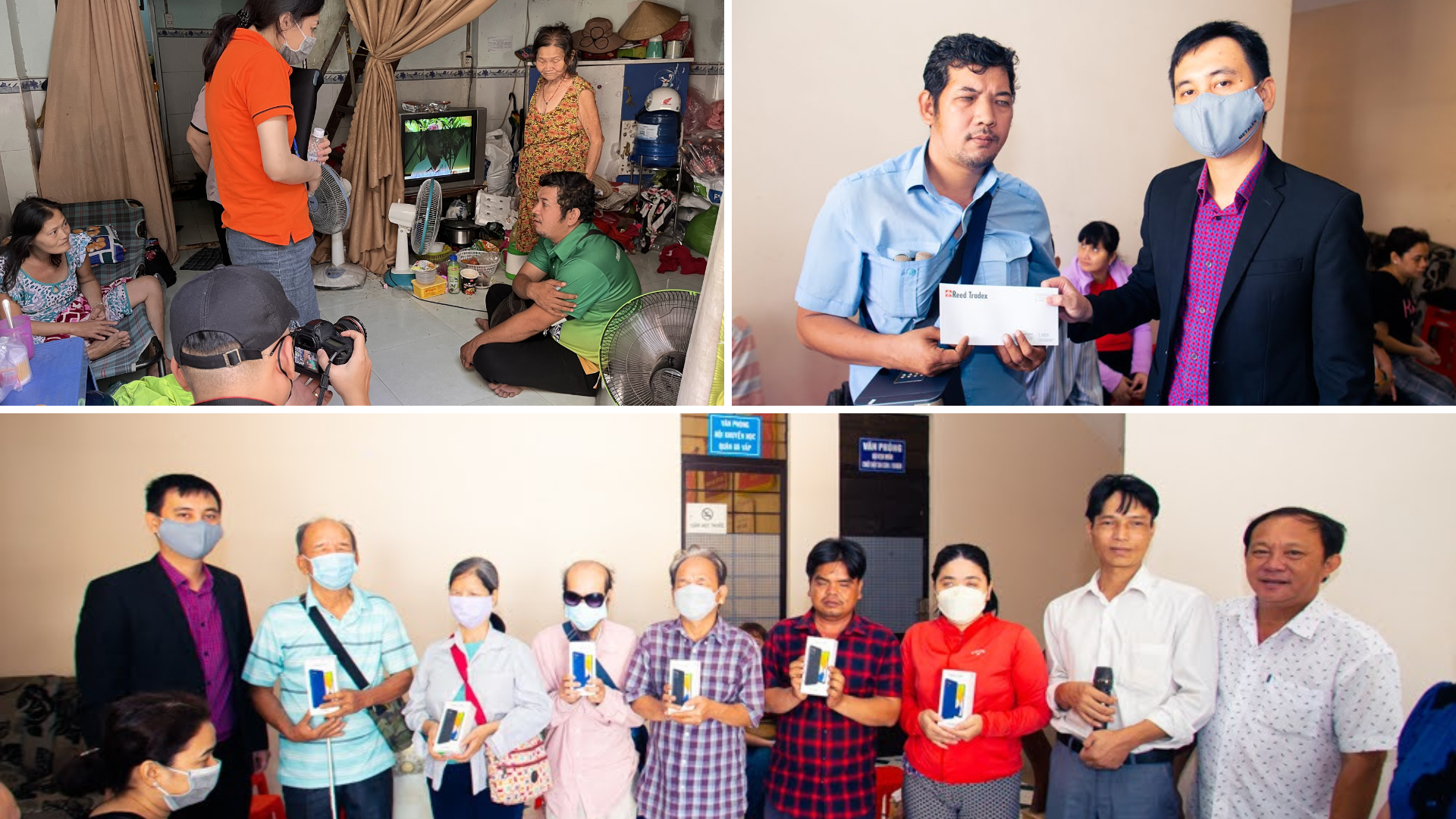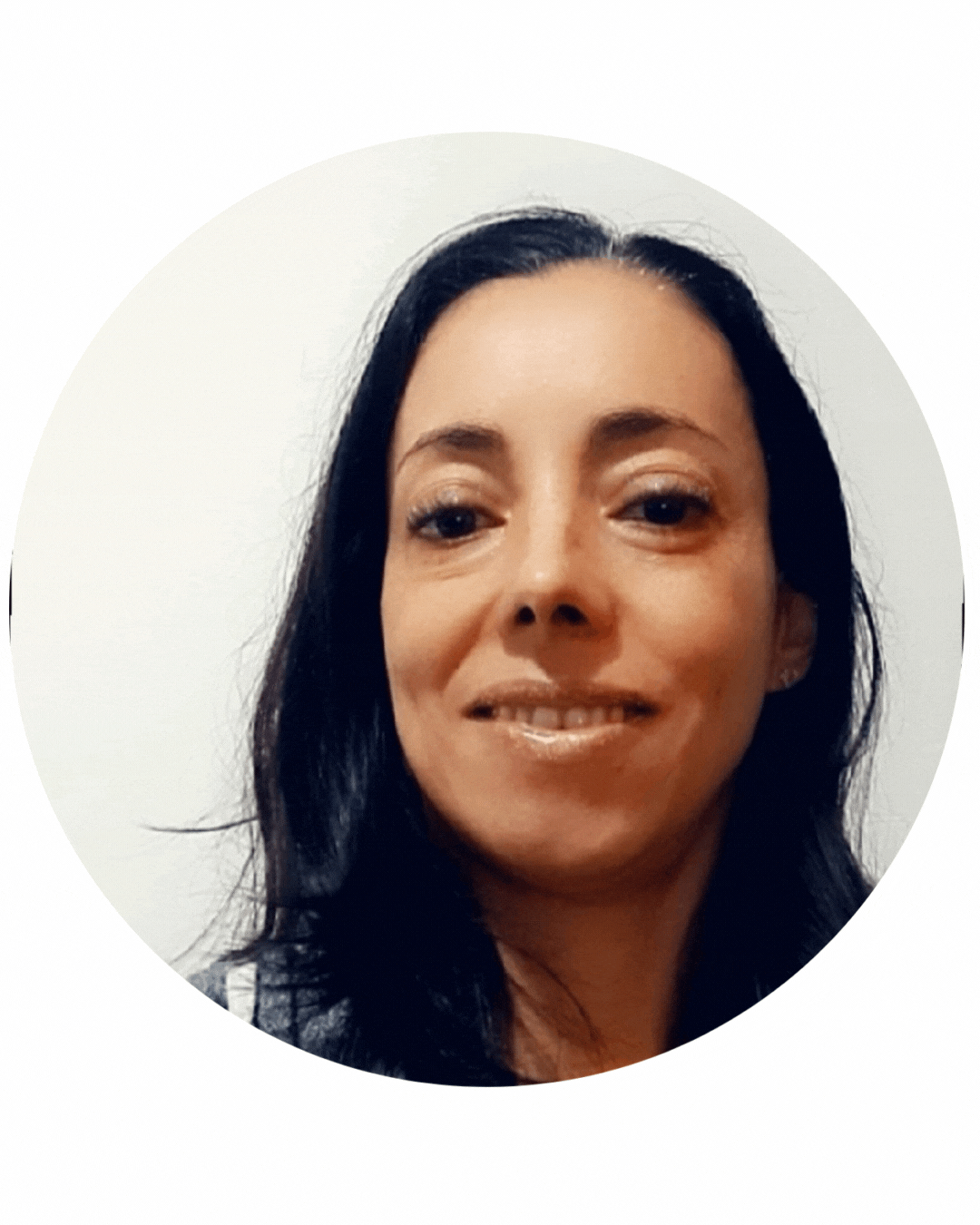 "It is so important to me to support people who need our help, and the NGOs who do such an important job. RX Cares is a wonderful opportunity to engage our people. My best memories of the 'Together for those who make it happen' campaign is seeing people who would normally be competitors joining forces to help colleagues in the event Industry. Most of the people we were able to help are still working on our shows. The legacy is that if we work together, we are stronger."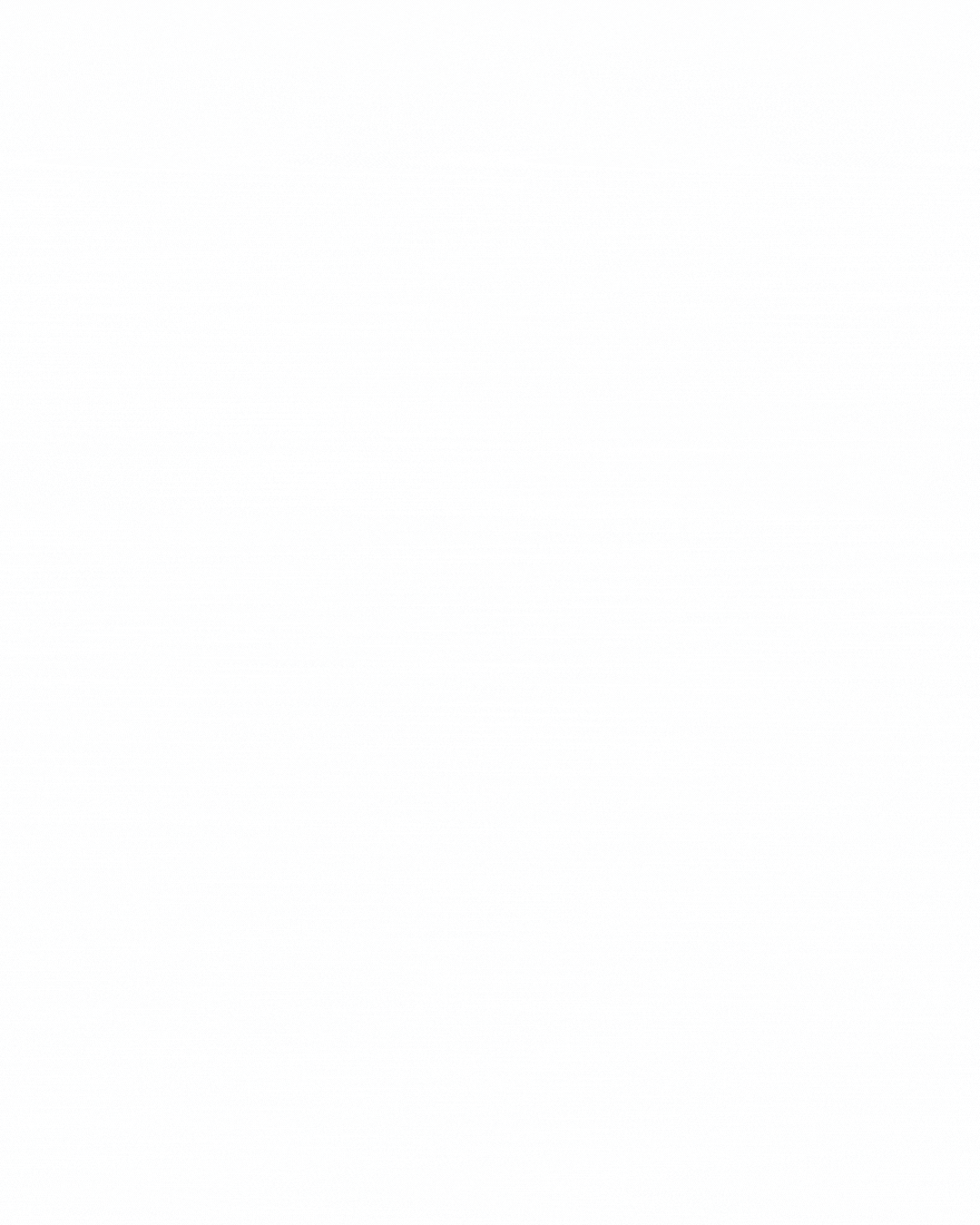 "We are incredibly proud to be a runner-up for a team award. Together we can make things happen and go so much further than alone. The challenge was also a great opportunity for RX France to forge bonds, as every team was made up of members from different departments."

"Visiting the association, and the homes of some of the 92 blind people it supports, enabled me and my colleagues to understand the physical and financial challenges of their daily lives. We were humbled and inspired by their resilience and positivity and are happy that our prize fund will go to help them. Covid-19 has impacted their ability to earn money through providing massages, and donations have been essential to supporting them through this time and enabling them to integrate into the local community"
Chapter 5
Proud to be an RX volunteer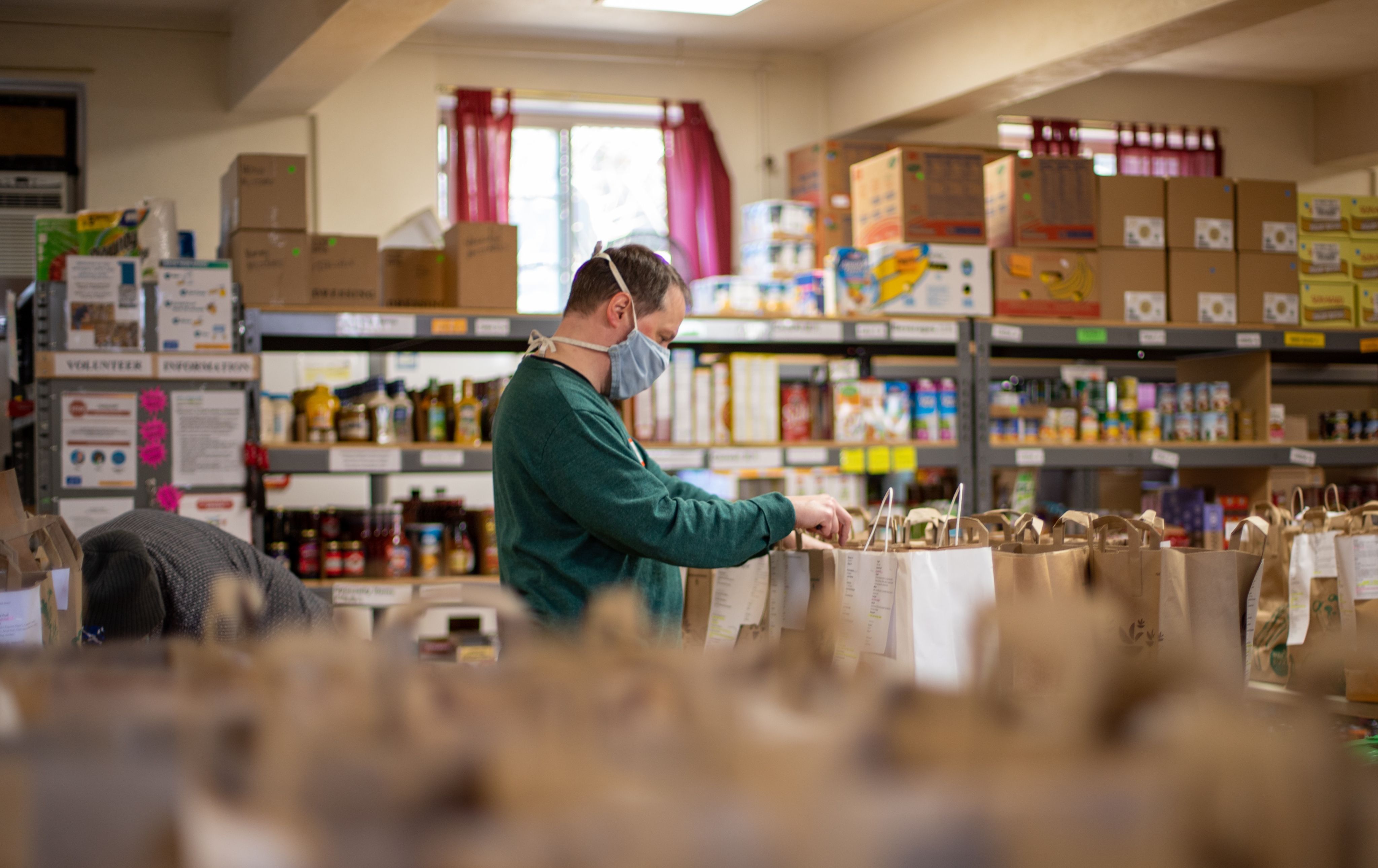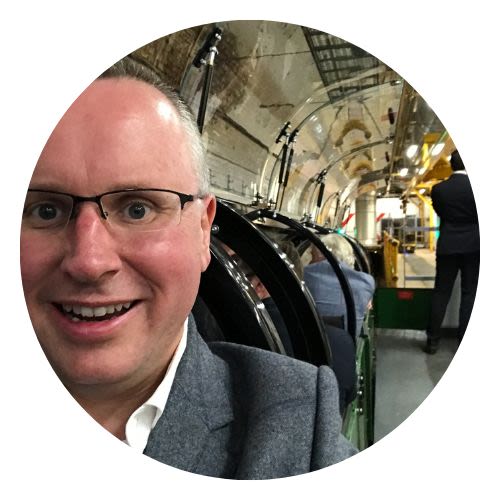 Julian Barker, Global Strategy Director, UK
I volunteer as a Trustee for the very excellent Postal Museum in London. London. My RELX Cares time lets me attend meeting and experience the museum during the working week. I find it hugely rewarding and professionally valuable, giving me a totally different perspective on many of the same topics I work on at RX. It is not all fun ‒ one of my jobs is to review and sign off the annual report and accounts and approve the budget. But most of the time is supporting and encouraging the professional team to do great things. I am particularly proud of their work to provide accessible experiences to children with autism, resulting in winning the prestigious Best Accessible Museum award. The best bit? I get to ride the secret underground railway ‒ which you can too when you visit The Postal Museum!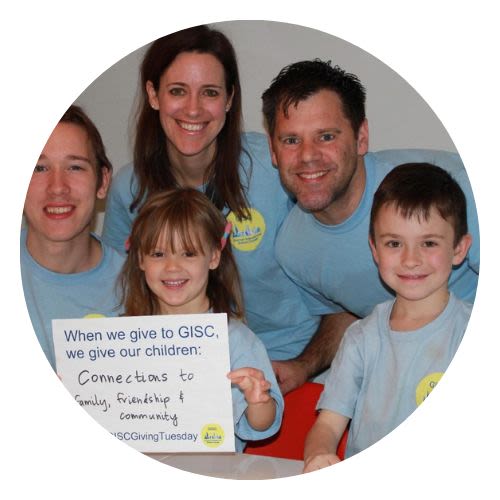 Kurt Gamauf, Vice President, HR, US
By far, one of my favorite benefits working for RX is our Cares program. Being able to donate time and energy towards a great cause that you are passionate about can be extremely fulfilling. I've been very privileged to spend most of my recent volunteering efforts as a member of the Board of Trustees at the German International School Chicago (GISC). The mission of GISC is to prepare young students to become well-rounded, creative, and responsible global citizens in a German/English dual language education setting. Having immigrated to the US from Austria many years ago, and married to an American foreign language teacher, I am extremely passionate about opening the world to children and teaching them the values of other cultures and languages, in the hopes of creating a more globally respectful, tolerant and open-minded society.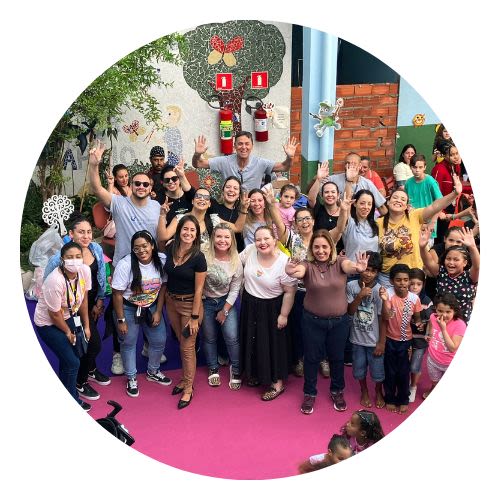 Lucimara Thomazo, Facility & Office Support Coordinator, Brazil
I participated in a Children's Day action at the Pivi institute in Sao Paolo. Being a RELX Cares volunteer is an intense and transformative experience that changes the way you see the world and yourself. RELX Cares allows us to share affection, love and skills, through actions and gestures for those who have so little. It's putting your heart into important causes that should never be left aside. It is having the opportunity to learn and give a new meaning to all our ideas and ideals, to value the act of extending a hand to someone, to experience the possibility of making other people's dreams come true, and to receive smiles and thanks in return.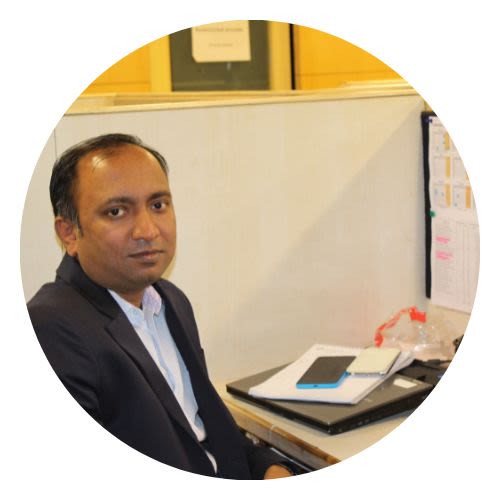 Sachin Jadhav, Sr. Manager – Strategic Accounts, India
I was motivated to volunteer by the condition of the education facilities in villages in India. Along with my friends we have donated a projector and a library to the school in my native place. It is operational and more than 200 students are actively using these facilities. I strongly believe that, if given a proper guidance and opportunity, students from rural areas also can achieve great success.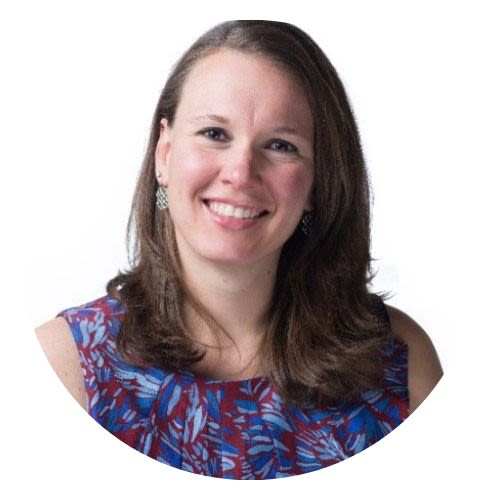 Meghan Hurley, Director, Human Resources, US
I volunteer as a mentor for the Norwalk Mentor Program, as well as sit on their Advisory Council. I've been a mentor with the program for the last 10 years and have had a few different mentees throughout my time with them (and still keep in touch with one who graduated a few years ago)! I like being a neutral person that a kid can talk to or get advice from, and someone they know is just there for them. Aside from learning new hip things that the kids are saying (FYI, "hip" isn't one of them), I really value the time that we spend together!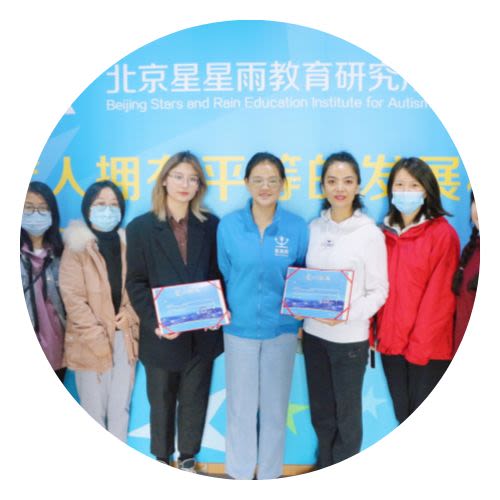 Elsa Wu, HR Specialist, China
It is a pleasure for me to volunteer at Beijing Stars and Rain, which provides educational support for children with autism. We accompany the children in different activities such as reading to them, helping them to play safely, or simply sitting quietly with them if that is what they want. I like to help people who need support by passing on kindness. One day, perhaps I will need this kindness too. Helping people helps me. Love never ends.
Superheroes unite to support children at NYCC
Not content with smashing its $1m fundraising target at the NYCC Charity Art Auction in support of St Jude's Children's Research Hospital, ReedPop worked with Make-A-Wish and the Marty Lyons Foundation to grant wishes for seven families at NYCC 2023 – the most wishes granted at one event!
ReedPop has been hosting its Charity Art Auctions at New York Comic Con and C2E2 in Chicago since 2011, with proceeds going to support lifesaving research and treatment for the children of St Jude. The auctions are the brainchild of ReedPOP Global Comic Guest Manager Mike Negin, who has been co-ordinating them since they first began.
At each event, art enthusiasts bid for the chance to own a piece of original art donated by some of the biggest names in comics. Over 100 artists contributed to the NYCC 2023 auction on 14 October, and as a special bonus, signed art and props by Gal Gadot, Chris Evans, Mark Ruffalo, Tom Hiddleston and Chris Pratt were also auctioned off.
The 2023 NYCC charity auction was special for another reason too. Since the auction's inception, ReedPop had raised over $900,000 cumulatively – and the goal for NYCC 2023 was to break the one-million-dollar mark!
Thanks to the bigheartedness of so many talented creators and buyers, the team smashed their goal raising $125,000 – more than they have ever raised in a single event. The cumulative total raised for St. Jude is now a whopping $1,025,000! Some of the highlights were pieces donated by Jim Lee, Walter Simonson, Rob Liefeld (Deadpool Creator) and Kevin Eastman (Teenage Mutant Ninja Turtles Creator).
Reflecting on the achievement, Mike Negin said: "It's been an incredible experience to see the auction grow since it's humble beginnings; in 2011, the auction raised less than $6,000 and had about 40 attendees; in 2023, we had over 300 attendees and raised more money in a single evening than I could have possibly imagined when we first started. So many of the same fans attend the auction every year and say it's their favorite part of the show. Not only have we helped the children of St. Jude, but we've built an amazing community - all dedicated to helping these children and their families, so these kids can grow up and achieve their dreams. It's been a truly humbling experience and I'm honored and grateful to be a part of it."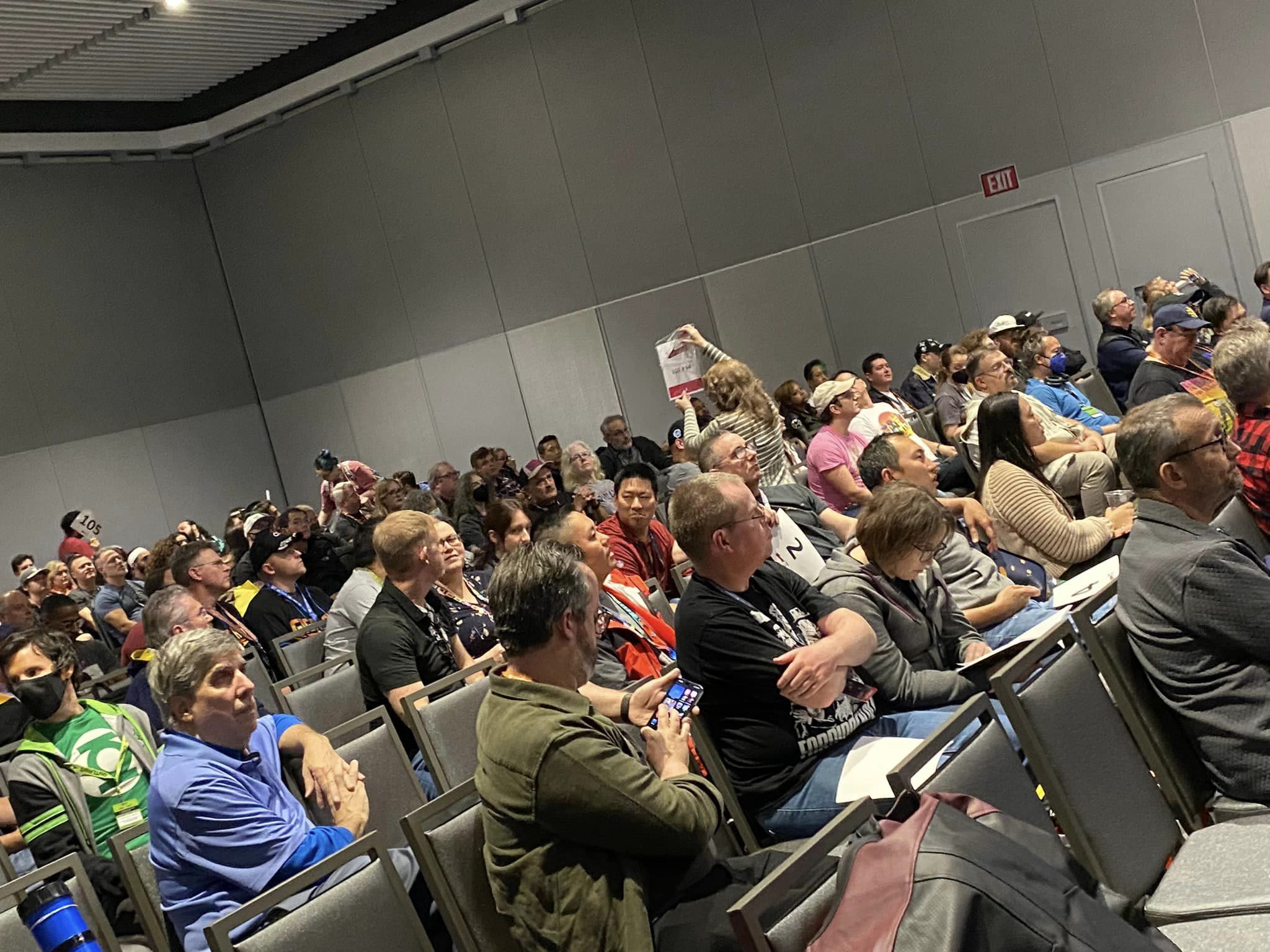 Making dreams come true
During NYCC 2023 , the event also worked with Make a Wish America and the Marty Lyons Foundation to grant wishes for children living with critical illness. Each year approximately 27,000 children in the United States are diagnosed with life-threatening illnesses, and research has shown that granting a wish can help them build up strength and confidence for the future.
NYCC's partnership with the foundations goes back several years. At this year's event, the team helped grant the wishes of seven children and their families to attend NYCC and have an unforgettable experience, the most they have ever granted at one event.
"The families had a number of different experiences from special interactions with exhibitor booths like Crunchyroll and Paramount+ to celebrity meet and greets" explained Fallon Prinzivalli, Marketing Director. "Among the guests, the kids were able to meet Tom Hiddleston, David Tennant, actors from Our Flag Means Death and Guardians of the Galaxy, and so many more. "Our team provided them with free NYCC t-shirts and merchandise and went above and beyond to escort them around the building and make sure they had a wonderful time."
One of the teenage children, Emily, wanted to meet Tom Hiddleston who plays Loki in the Marvel Cinematic Universe. The NYCC team worked with the Marty Lyons Foundation to grant her wish and after the event her family shared the following: "I really want you to know that it was life-changing for [Emily] and while that is easy to type, it's the only word to describe it. She felt validated, seen, and heard with a one-on-one meet and greet with her greatest idol of all. There is no price tag you can ever put on that, and your team and Mr. Hiddleston were just as gracious as Emily deserved. THANK YOU."