With over 400 events, in 22 countries across 43 industry sectors, RX has an important role to play in educating and inspiring our customers, communities and partners to empower women and create a more equitable world. We take a look at how RX is partnering to promote equality in the travel, aviation, esports, entertainment and jewellery industries.
World Travel Market's relationship with Women In Travel (CIC) goes back to 2013, when founder Alessandra Alonso first raised the idea of starting a women focused 'meetup' at WTM. The event has since become a global platform that now runs across all WTM shows, including the Middle East – Arabian Travel Market, Africa, Latin America as well as London; one that is now an annual, firmly established feature of the shows and something that women globally look forward to attending.
Undeterred by the pandemic, Women in Travel hosted two virtual webinars during the first ever WTM Virtual event in November 2020, which unpicked the perception of risk related to travel safety in light of COVID-19 and the Black Lives Matter movement. Live mentoring sessions were also provided to foster support for women and help develop their entrepreneurial and employment goals and perspectives. At WTM Latin America 2021 (10-12 August) Women in Travel hosted a virtual panel on the challenges for women in travel post-Covid. And plans are already underway to partner on an inspiring programme of face to face and virtual sessions at WTM London 2021 in November.
"I am very grateful to the WTM Global team for believing in the early concept in the first place and for letting me venture into what was then rather unchartered territory for the show" said Alessandra. "What's more, the event actually has given way to a fully-fledged social enterprise which now runs many events throughout the year and provides both entrepreneurship and employability support to women who are or intend to be involved in travel, tourism and hospitality."
Wings to fly
Women are vastly under-represented in the aviation and aerospace sectors and since 2013, RX has provided a platform at the Airport Show in Dubai to accelerate positive change in partnership with the Middle East Chapter of Women in Aviation.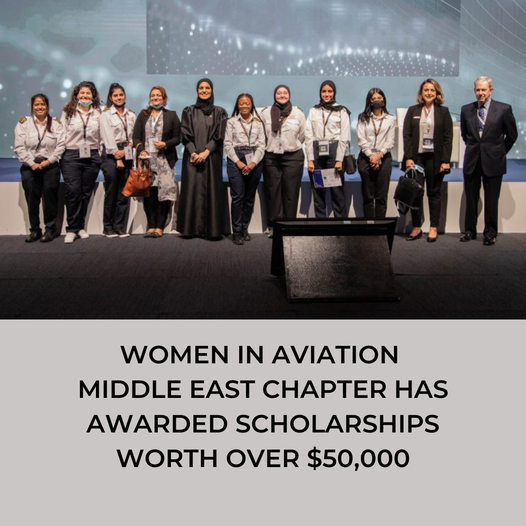 Today, the WIA General Assembly at the Airport Show continues to play a pioneering role in bringing international aviation leaders, female industry role models, and hundreds of college and university students together to discuss the challenges women face, and how to overcome them. The fifth edition, held in May 2021, awarded scholarships worth over US$50,000 to support the region's aviation and aerospace sectors to provide a sustainable, home-grown, gender-neutral pool of talent. For the first time, an exclusive awards programme also honoured key women who have helped gender diversity in the industry, while a dedicated CV drop off facility was provided to allow young graduates to apply for jobs and internships at the event.
Addressing a packed room at the General Assembly, Master of the Ceremony, Jouhayna AlMheiri, said: "In the UAE and, I believe, in the whole world, there are only four Emirati women to make it as air traffic control officers, and I am one of them. So if I can do it, please push for your dreams."
Empowerment in esports
Held each year in Cannes and Miami, Esports BAR connects the world of professional gaming with non-endemic brands. In doing so it is helping to fuel the evolution of esports from a niche activity into mainstream entertainment. The event mixes pre-scheduled one-on-one business meetings, with cutting-edge conferences, mentoring sessions from established esports leaders and the industry-driven Game Shakers Awards.
When Event Director Arnaud Verlhac joined RX in July 2019, closely followed by Head of Marketing Debora Atala in early 2020, both were taken aback to discover how dominated the industry was by men, and how few women are present in the upper echelons of competitive gaming. "This surprised us, given that 47% of women around the world play video games" said Arnaud. "We saw that there was an audience that was simply not being addressed."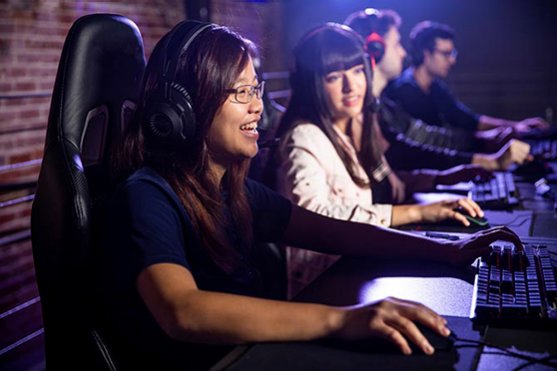 Arnaud and Debora approached the Women in Esports Association to discuss how they could work together to raise awareness around an issue that much of the industry was silent on. "One of the problems is that women are reluctant to come forward as they don't feel empowered to do so" explained Arnaud. "We wanted to give them a voice, and a platform, and enable them to serve as an example and inspiration to the younger generation."
In April 2021, Esports Bar and Women in Esports partnered on their first 'Empowering Women in Esports' webinar, featuring Arwina Mogul, CEO of Beam.gg and Stefy Bau, Co-founder CEO of Init Esports, and hosted by Maria Perez-Bellière Global Sales Director of Esports BAR.
"We had a huge response to the webinar" said Deborah. "It was great to see the support and engagement with the sessions and have since had numerous approaches from women who want to share their stories and experiences. We recognise that we have a long way to go to give women an equal platform, but Esports BAR is fully committed to taking a leadership role in helping to drive the changes we want to see."
Equal opportunities in entertainment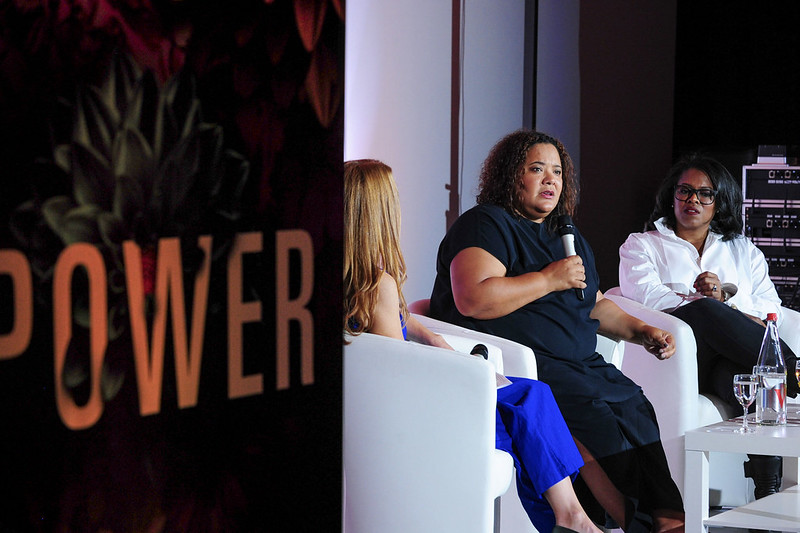 Every year, the world's most prolific studios, distributors, producers, agencies and buyers gather at MIP markets, face to face and online, to showcase hit-defining content, strike distribution and co-production deals, attend high-level conferences and network with the creative forces shaping the global entertainment industry.
As part of its long-standing commitment to ensure women's full and effective participation and equal opportunities for leadership in the entertainment industry, MIPCOM has hosted the Women in Global Entertainment lunch each year since 2012. Held in partnership with A+E Networks, the annual thought-leadership and networking lunch gathers the world's most influential women shaping the future of TV and entertainment. In 2018, MIPTV and MediaClub'Elles co-hosted the first edition of their annual Women's Mentoring Breakfasts, where attendees gather at tables, each with a senior industry mentor, to discuss their challenges, share their solutions, and forge networking bonds via promises to meet up, as well as WhatsApp groups for day-to-day support.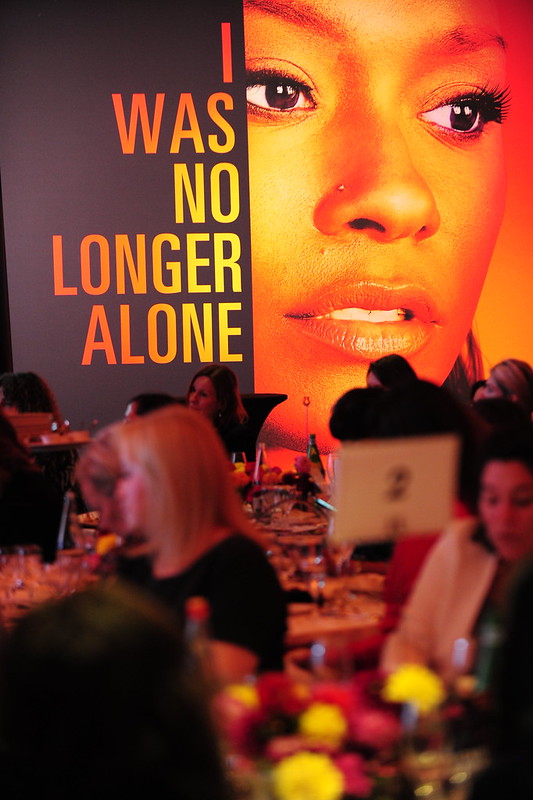 In January 2020, in the wake of the Harvey Weinstein scandal and #MeToo movement, MIP Markets Director Jérôme Delhaye, signed the French #PFDMCharte21Janvier, a manifesto against sexual harassment in the media, supported by the Ministry of Culture.
MIP Cancun started its engagement to promote equality in the content industry when it launched in 2014, with a clear goal to deliver a premium, inclusive and welcoming environment where delegates could do business and share creative ideas freely. This environment served as an incubator for WAWA (Worldwide Audiovisual Women Association) which launched in 2016 during the market, as a collaborative network that reinforces the role of women and their development in the content industry.
Since then, MIP Cancun serves as home to WAWA for all of its major events, working together to create a more equitable world for women in the content industry, especially this year, when WAWA will be one of the major partners with a pavilion, parties and mentoring initiatives.
MIP Cancun Show Director Bénédicte Touchard de Morant, member of WAWA commented: "I know for sure that mentoring is one of the most powerful keys to self-confidence, to develop one's skills and adapt to new challenges, especially in this changing TV and content Industry. I am grateful to be working with WAWA, as we both believe in a more equitable world where women can thrive".
A shining example
JCK is the jewellery industry's leading annual trade event bringing together the world's most influential industry professionals in a secure environment for order writing, inspiring education, networking and fun.
Since 1997, the JCK Industry Fund has been allocated over US$7 million in annual grants donated by JCK and the industry at large to support projects that will have the most sustainable impact to improve the growth and health of the industry. Among the worthy recipients for the past three years is the Women's Jewelry Association (WJA), for its Gender Equality Project, launched in 2017 in support of educational resources and professional development opportunities.
"The Women's Jewelry Association believes that focusing on women's engagement and collaboration across the industry will positively impact all industry stakeholders. The JCK Industry Grant Fund is integral in helping WJA further these types of activities" said WJA executive director Jennifer Markas. "With its support, we are able to convene our Women's Executive Leadership Forum and prepare for the future of jewellery retail by focusing on mentorship, connection, and training to uplift the next generation of jewellery leaders."
Both JCK Group Vice President Sarin Bachmann and Marketing Director Lauren Thompson sit on the WJA National Board of Directors. And for the first time at JCK 2021 in Las Vegas (August 27-30) WJA members exhibiting at the event in the WJA Pavilion have been offered a special WJA member-only discounted rate, a preferred and prime location on the JCK show floor and discounted hotel offers.