Our $1Million commitment to racial equity – one year on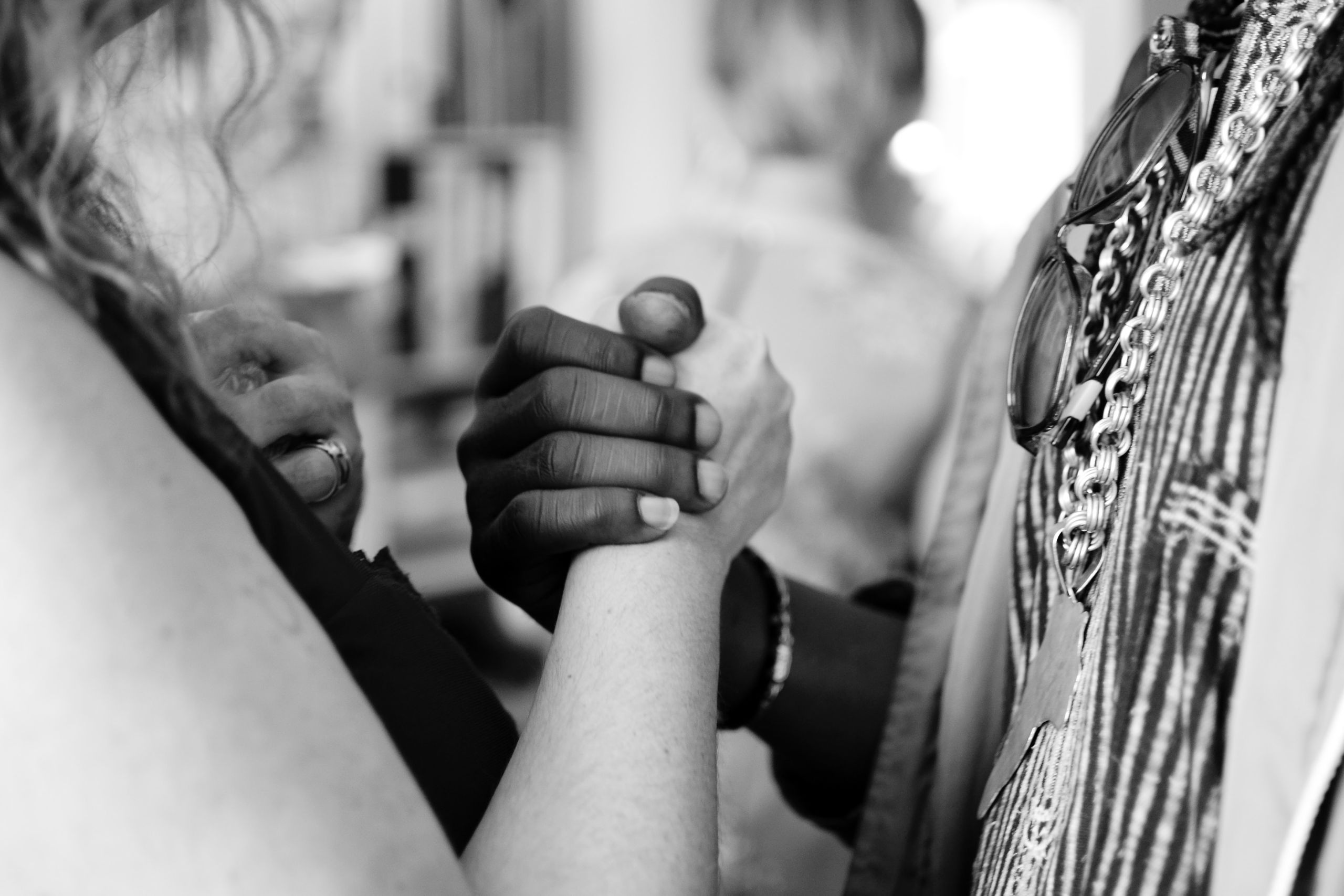 In January 2021, RX pledged to donate $1M over the next five years to selected not-for-profit partners around the world who are working to improve inclusivity and diversity in their local communities by supporting social change, fighting injustice and fostering development. Nine organisations in Brazil, South Africa, UK and the USA shared the RX 2020 fund of $200K. One year on, we highlight the impact our funding has had on the vital work our partners are doing to promote and support racial equality.
Adus Institute, Brazil
Founded in 2010, Instituto Adus (Brazilian Institute for the Reintegration of Refugees), serves refugees and other victims of forced migration in the city of São Paulo, with the aim of reducing obstacles to their reintegration into society. Every month, the Institute helps over 500 refugees from more than 50 countries, including Venezuela, Haiti, Nigeria, Syria, Congo, Palestine, Angola and Columbia. Adus's support takes many forms, including Portuguese classes, professional qualification courses and help accessing the job market.
RX and Adus have partnered on a new Inclusive Mentoring Programme which is creating opportunities for refugees in São Paulo, whilst increasing diversity in RX Brazil. Through the programme, which offers refugees the same experience we give to our employees, RX Brazil has welcomed an Angolan refugee to their digital marketing team. His mentorship is being co-ordinated by Anna Felix, one of the RX leaders taking part in our Inclusive Mentoring Programme.
Adus Institute has provided three educational classes to RX Brazil staff to help them understand and prepare for the challenges faced by refugees. Our donation has also funded Portuguese classes for a group of 20 refugees for six months.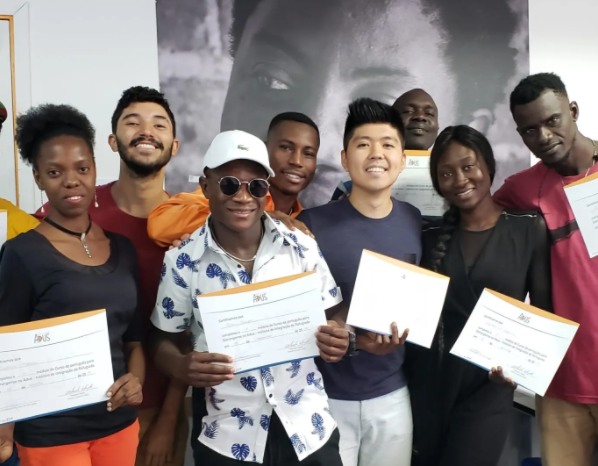 Iniciativa Empresarial pela Igualdade Racial, Brazil
Iniciativa Empresarial pela Igualdade Racial (Business Initiative for Racial Equality) is a movement formed by companies and institutions committed to promoting racial inclusion and overcoming racism. The initiative represents more than R$1.3 trillion in revenue, supports more than 800,000 people, and has a global reach. Donations to the organisation support job opportunities for afro-Brazilians, mentorship programmes to Afro-Brazilian university students, and English language payment supporting English teachers for the Afro-Brazilian community.
HR and All-in ERG from RX Brazil partnered with Business Initiative for Racial Equality to design an ethnicity assessment of RX Brazil and delivered racial equality training classes to RX Brazil employees. The ethnicity assessment is being used to help develop RX Brazil's race diversity plan for the next five years. Business Initiative for Racial Equality also invited RX Brazil leaders to be speakers in national and international race equality forums, sharing RX view and experiences to drive change in race and ethnicity relations.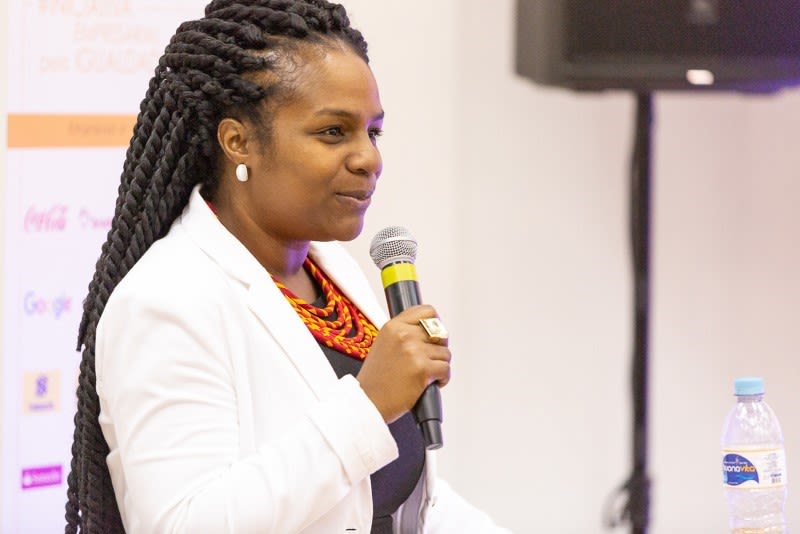 Zumbi Dos Palmares University, Brazil
Zumbi Dos Palmares University is the only university dedicated to teaching African history in Brazil through the college curriculum. As it is a community college, the majority of students do not have many resources to drive entrepreneurial projects for Black leadership, organise job fairs, and work with charity initiatives for Black and economically vulnerable communities. Donations to the organisation help to keep projects such as these running, creating more opportunities among the Afro-Brazilian community.
Funds donated in Jan 2021 will support student academic projects in the year of 2022, such as running career fairs and helping students to work on business plan to launch minority owned businesses.
Oliver's House, South Africa
Oliver's House is a non-profit organisation, founded in 2001, which operates from Benoni on the East Rand. Today they manage four social projects: Oliver's Village Early Childhood Development Centre, Educational Learning Centre, Computer Training Centre and Oliver's Village, attending to the needs of more than 600 beneficiaries every day, of whom 95% are disadvantaged South Africans. Their mission is to provide a caring and supportive environment where young people are inspired to learn and are empowered through education and skills training.
RX's donation has helped to fund and expand the Computer Training Centre. This offers grade 11 and 12 students, as well as underemployed and disadvantaged people, free access to computer skills training in order to increase their chances of finding employment. Young people in the community particularly benefit from these courses as many of them do not have the financial means to attend tertiary education after completing school. 
As well as increasing the capacity for student intake, RX's support has funded a second facilitator for the Intermediate module, manuals for the students and stationery resources for the classroom.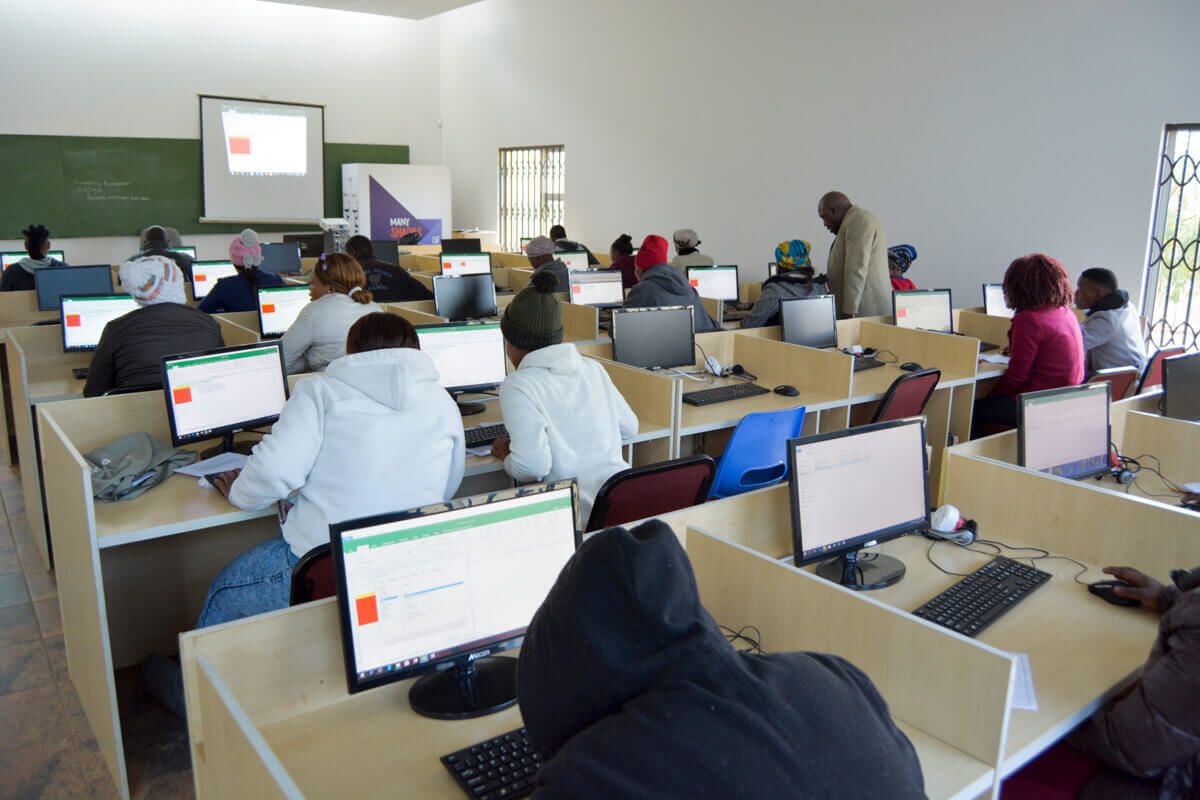 18twenty8®, South Africa
18twenty8® is an award-winning, women-led non-profit organisation that empowers young women by developing strategies for their educational and personal development. They encourage young women, between the ages of 18 and 28, to pursue higher education as an attractive and necessary tool for their empowerment. Their approach is empathetic, skills-enhancing and relevant to the young women they serve, since they have experienced some of their challenges at first-hand.

In 2021, RX provided bursaries to two students to help them further their tertiary education. Lebato, from Marishane, Limpopo, is in the second year of her BA Psychology degree. Lebato says her studies will enable her to give back to her community. "What I love most about this field of study is that I will be able to help people, regardless of their race and other differences." She passed all eight of her first-year subjects - four with distinctions.

Rethabile is in her final year of an Advanced Diploma in Finance and Accounting and working towards a career in public finance. "I want to make a real difference in people's lives. This is why I chose to study for my advanced diploma in public finance at Tshwane University of Technology. The public sector can create inclusivity for all. We have public schools, hospitals, housing and other initiatives that can be accessed by those in need," she says.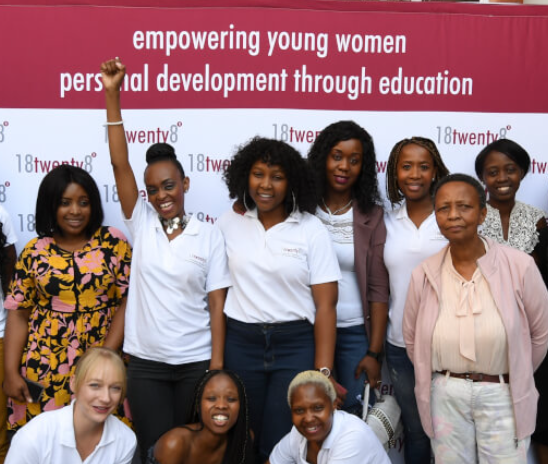 Heritage Corner, UK
Leeds-based Heritage Corner is committed to uncovering, sharing and celebrating the hidden narratives of African history and our shared humanity in the UK. The small arts organisation blends creativity with history as a way to deliver anti-racism and diversity training and arts projects. Their focus is on exposing and sharing uplifting stories around Black history, exemplifying the structured and developed state of Africa before the Trans-Atlantic Slave Trade and colonialism.
RX's donation has helped the Heritage Corner team to develop infrastructure and give up second jobs so that they can focus fully on building up capacity to take on more socially-cohesive projects and reach larger audiences. This includes the hiring of a website designer and project manager to begin developing a resource-rich hub, and a part-time site manager to maintain it.
We have also helped to expand audiences for Heritage Corner's flagship 'Leeds Black History Walk', and funded the first Black British History Walk at Harewood House in Yorkshire. This interweaves the story of the stately home, it's wealth and close family ties to the British throne. The difficult subject of slave plantation wealth has been delivered in a creatively engaging and thought-provoking way to great aplomb.
RX support enabled Heritage Corner to devote more quality time to the research and devising process, allowing time for sensitive decision making in the presentation of facts in an entertaining way. As well as 10 sold out dates, the walk was also delivered to the community and employees. Significantly, Heritage Corner has received an invitation to the stately home for another season; this will further open doors for other partnerships and possibilities toward social justice. Finally, our donation helped to fund a month-long series of events in September, commissioning the largest number of Black artists to connect with local Yorkshire history, this enabled Heritage Corner to deliver more impactful performances to wider community groups for free to highlight our shared heritage.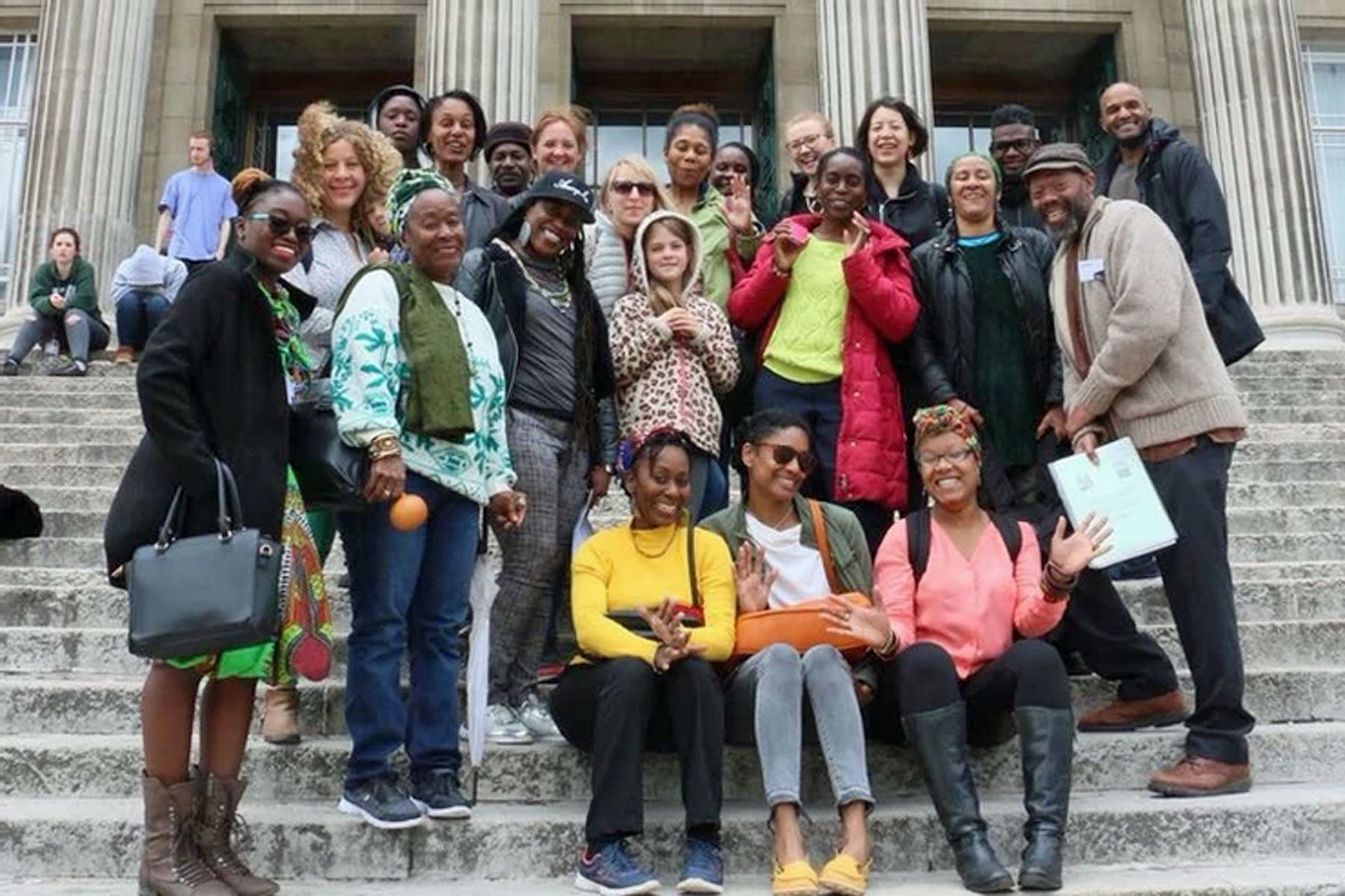 Racial Justice Network, UK
Racial Justice Network (RJN) brings together over thirty organisations and individuals from across the West Yorkshire region to proactively promote racial justice. They do this through various initiatives such as their Unlearning Racism courses, Collective Conversations in the community at large, as well as consulting, reporting and workshops for companies working to improve diversity and inclusion.
2020 was Racial Justice Networks' busiest year yet, and demand for their training and resources continues to increase. As well as helping to fund a new Programme Co-ordinator for their Unlearning Racism Programme, RX's support enabled them to add vital staff hours to take on more projects and reach wider audiences through key initiatives such as the 13th recommendation on climate change, which highlights the need for an international perspective on climate justice, and their Immigrant populations and Covid-19 response research, commissioned with Huddersfield University and Queen Mary University. Our donation has also allowed RJN funding to begin the important task of documenting their work on video.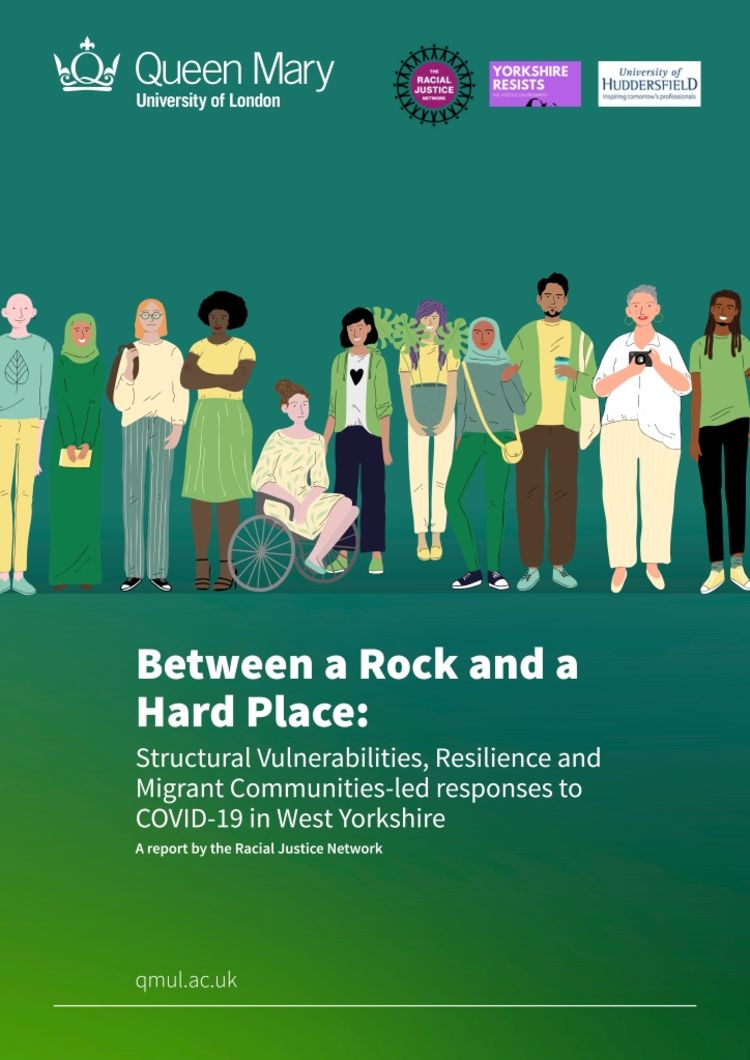 Ally2Action, USA
Founded in July 2020 in response to the murder of George Floyd, Ally2Action (A2A) is a non-profit whose mission is to accelerate racial reconciliation by transforming fear of participation into courageous engagement. Their carefully curated content educates and informs the user about race relations, accurate account of black history in the USA, and provides resources for the user to take action. These resources could prove useful to many companies throughout the US by facilitating change for the masses, as so many are at a loss for 'how' to participate in change.
RX's donation has allowed A2A to set the foundational structure of their organisation and to complete the creation of their 10 and 21 Day Curriculum – an anti-racism journey which aims to dismantle the underlying fears of doing or saying the wrong thing that keeps so many silent and inactive. Since its launch, over 10,000 participants have undertaken A2A's 21 Day Program, including a pilot group of RX people in the US.
Our support has also helped to fund the launch of A2A's new Podcast series, launched in September 2021,  which seeks to inform all those who are looking to gain a deeper understanding of racism in the United States and how to be an anti-racist.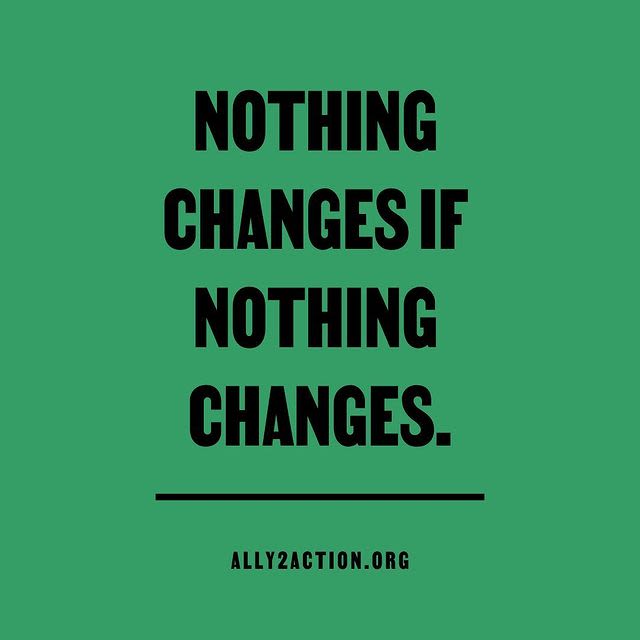 A Better Chance in Darien, USA
A Better Chance is a national programme that serves racial minority students from underrepresented areas around the country, providing scholarships to academically talented and motivated students of colour. ABC in Darien supports eight young female scholars from 9th through 12th grades every year, enabling them to realise their academic and social potential while living in Darien and attending the high school. Supporting this organisation is an opportunity to invest in our communities, helping pave the way for students of colour to have a richer education and eventual career in their industry of choice.
RX funds enabled students at ABC in Darien to continue their learning from their home during lockdown, as Covid-19 shut down many enrichment activities and learning formats became virtual. Our support helped to upgrade the technology in their house, reconfigure some of the work spaces, and purchase a number of new laptops.
We also supported two sophomores who successfully applied to this year's Yale Global Scholars Program. The Yale programme is in place of the international study programme abroad which ABC in Darien usually help to fund but was not possible this year due to Covid-19. Both graduating students were also in receipt of a brand new laptop for college, funded by RX.