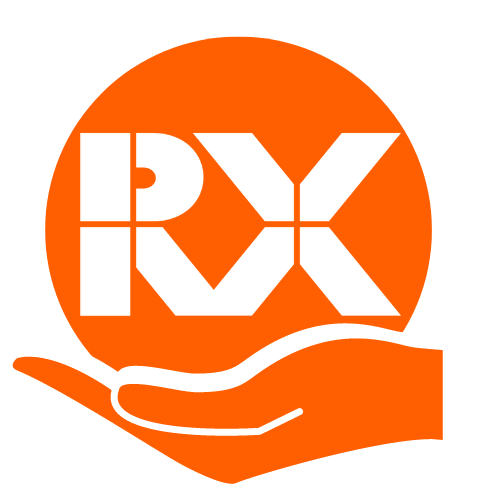 Recognising those who care at RX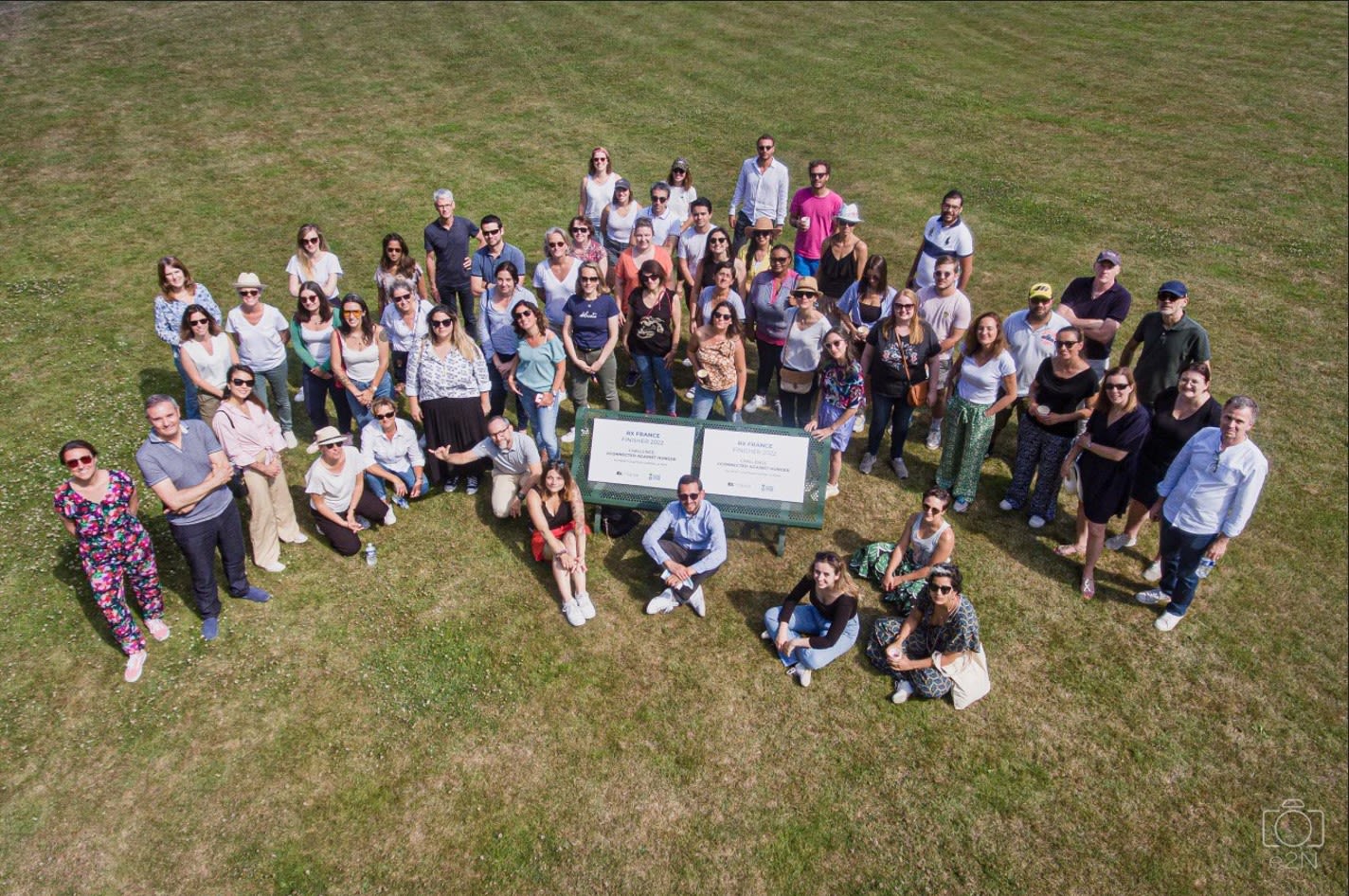 Our parent company, RELX, employs over 35,00 people in 40 countries across its four business divisions, so we were incredibly proud when RXers were recognised for their contributions to their local communities in both the individual and team categories of the 2022 RELX Cares awards. We share their achievements.
Together for the Brazilian events industry
Ana Paula Dias, Operations Manager for RX Brazil, was one of just eight winners in the 'Individual' category of the 'Recognising Those Who Care Awards' for her proactive and motivational leadership of the RX Brazil Cares Team, particularly during the pandemic.
One of Ana's stand out initiatives was 'Together for those who make it happen'. Launched in partnership with our fellow event organizers in Sao Paulo, the project provided food packages to contract and freelance event employees who were severely affected by the shutdown of the event industry in Brazil due to Covid-19. Between April and December 2020 more than 56 tons of food were donated supporting more than 1,000 families. In April 2021 the initiative was resumed by RX Brazil until face to face events began to return in September 2021.
Ana received five extra RELX Cares Days as well as a $4000 donation to a charity of her choice. She has donated her prize fund to 'Casas André Luiz', an NGO which supports people with intellectual disabilities, and spent her additional volunteering days supporting an NGO which donates food for the homeless.
For 2023, under Ana's continued leadership, RX Brazil is supporting several different charities as part of its RX Cares efforts. April saw them fundraising for a Brazilian NGO that drills artesian wells in Congo, Africa. In May, to celebrate Mother's Day, the Cares team invited the Mary Kay cosmetics company into RX to sell their products with a percentage of the proceeds going to RX Cares charities. And in June the company will be running a campaign to encourage RXers to give blood.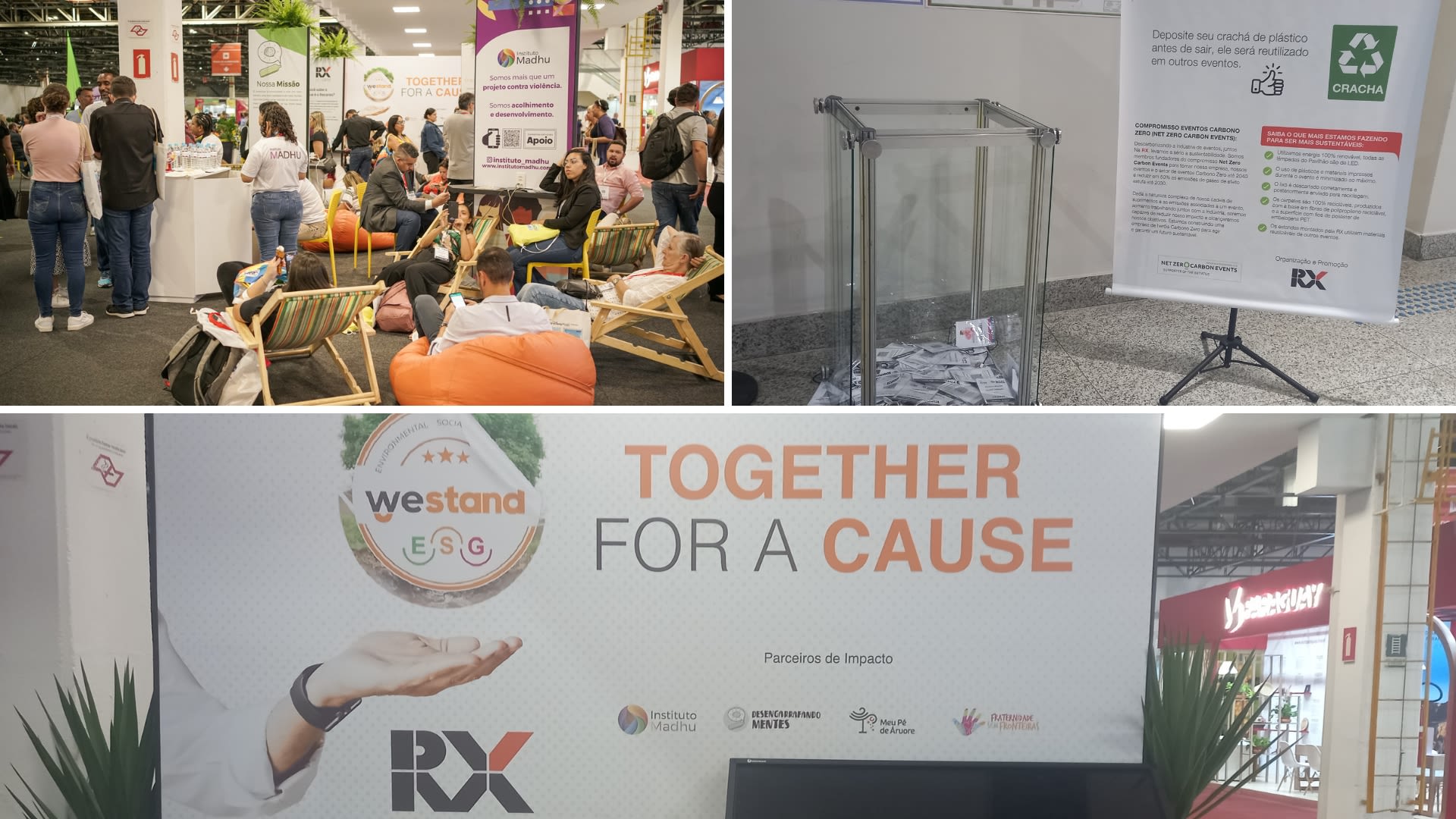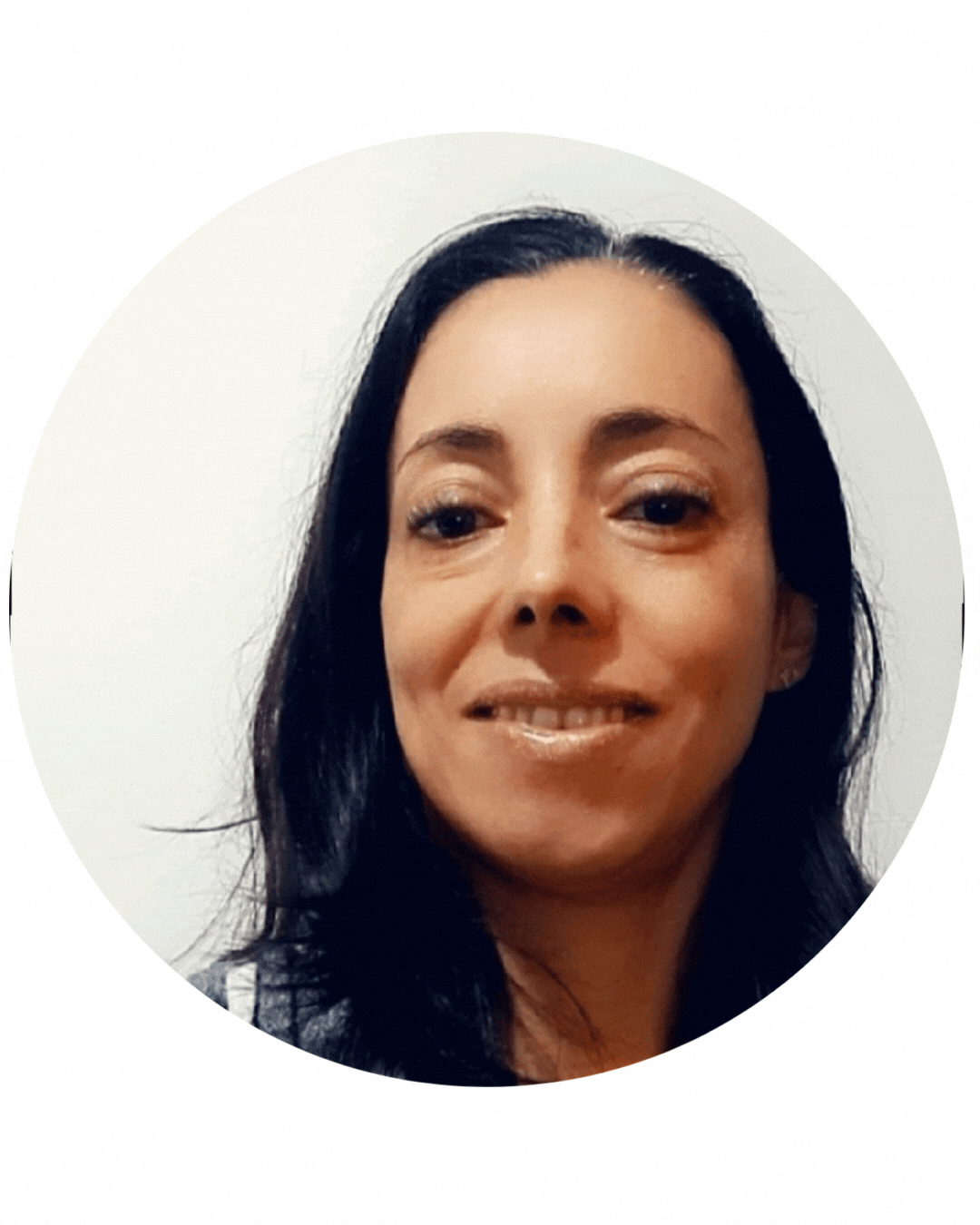 "It is so important to me to support people who need our help, and the NGOs who do such an important job. RX Cares is a wonderful opportunity to engage our people. My best memories of the 'Together for those who make it happen' campaign is seeing people who would normally be competitors joining forces to help colleagues in the event Industry. Most of the people we were able to help are still working on our shows. The legacy is that if we work together, we are stronger."
RX France takes Action Against Hunger
RX France were runners up in the Team category of the 'Recognising Those Who Care Awards' for their participation in the 'Connected Against Hunger Challenge' for Action Against Hunger. 99 RXers across 10 teams challenged themselves with sporting activities including walking, running and cycling, logging their kilometres in the Connected Against Hunger app and earning points for their team in the process. In total RX France colleagues travelled 3,085km cycling, 1,897km running and 13,626km walking and raised over €18,610 for Action Against Hunger. RX France will receive $2,500 for a charity or NGO of their choice.
"Our partnership with Action Against Hunger (ACF) goes back 10 years" explained Amrane Lamiri who helped to organise the challenge as part of the RX France Cares team. "Everyone competed with joy and humour, and we organised weekly updates for all our people (whether taking part in the challenge or not) around a delicious and vitamin-packed coffee and cake break, to unveil the latest team rankings and keep everyone motivated."
RX France has donated its $2,500 prize fund to Action Against Hunger, continuing its long-standing partnership with the charity. Earlier this year they organised another cycling event with them in support of earthquake victims in Syria and Turkey, raising €5,000. Now plans are underway for the 2023 Connected Against Hunger cycling challenge with 130 participants signed up (compared to 99 last year) ̶ all highly motivated to beat last year's total!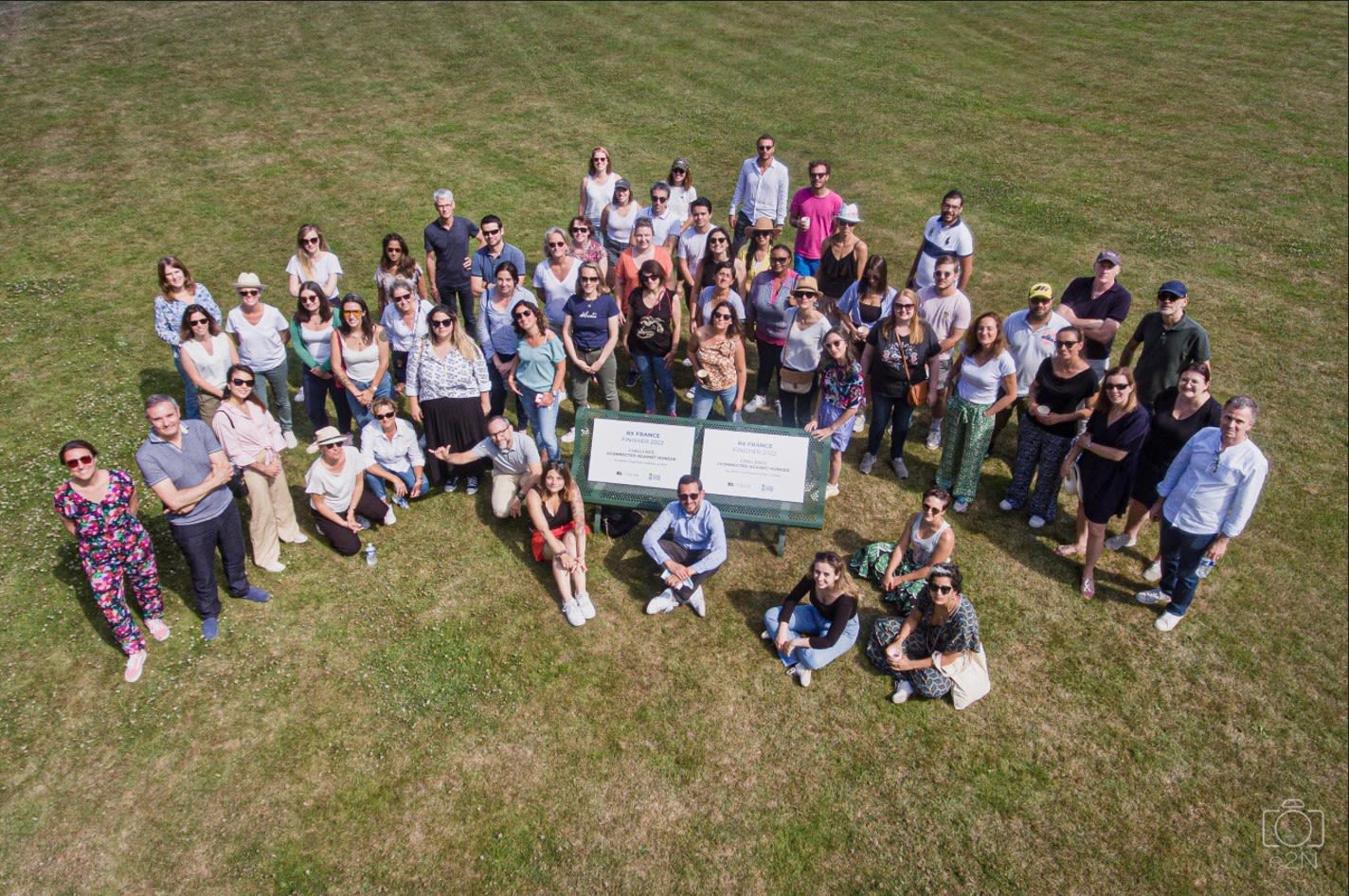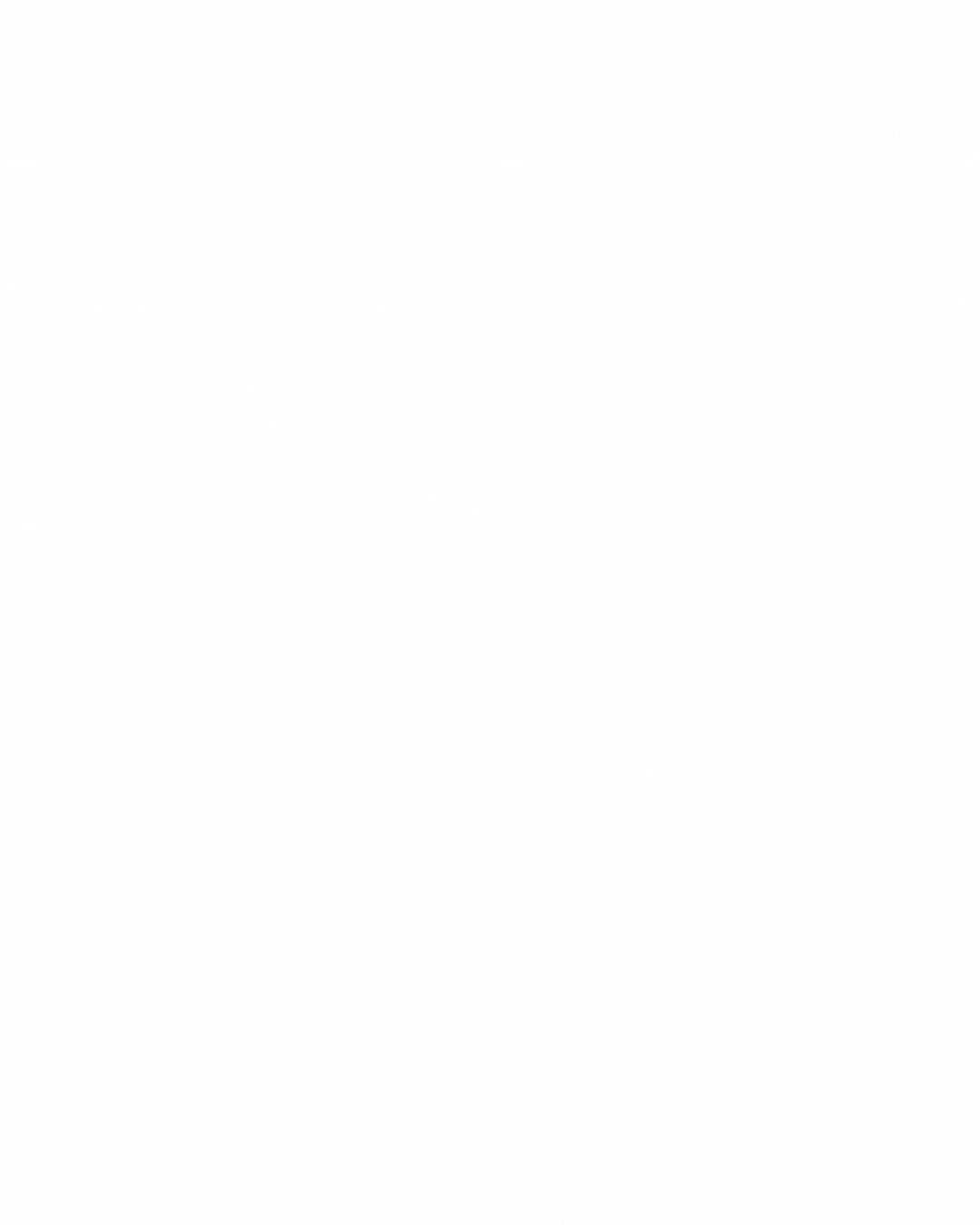 "We are incredibly proud to be a runner-up for a team award. Together we can make things happen and go so much further than alone. The challenge was also a great opportunity for RX France to forge bonds, as every team was made up of members from different departments."
RX Vietnam supports the visually impaired
The RELX Cares Challenge is aimed at encouraging employees to use their two volunteer days to make a difference and foster broader participation in the local community. RX Tradex in Vietnam won one of five $5,000 cash prizes for its work supporting the Go Vap District Association of the Blind in Ho Chi Minh, a project which was initiated, and is now led by Senior HR and Admin Executive, Dang Phuong Thao.
"The Association works with local authorities to support blind people with resources such as educational courses on using braille and mobile phones" explained Ms Thao. "It helps them to access all levels of education and provides life skill classes for blind children. It also provides employment for blind people in therapeutic massage facilities."
RX Tradex's support for the Association for the Blind continues and Ms Thao and her colleagues now have a second fundraising ambition for 2023 – to raise money to provide accommodation for the rural poor living in central Vietnam, who lack shelter from the sun and rain, and access to even the basic necessities.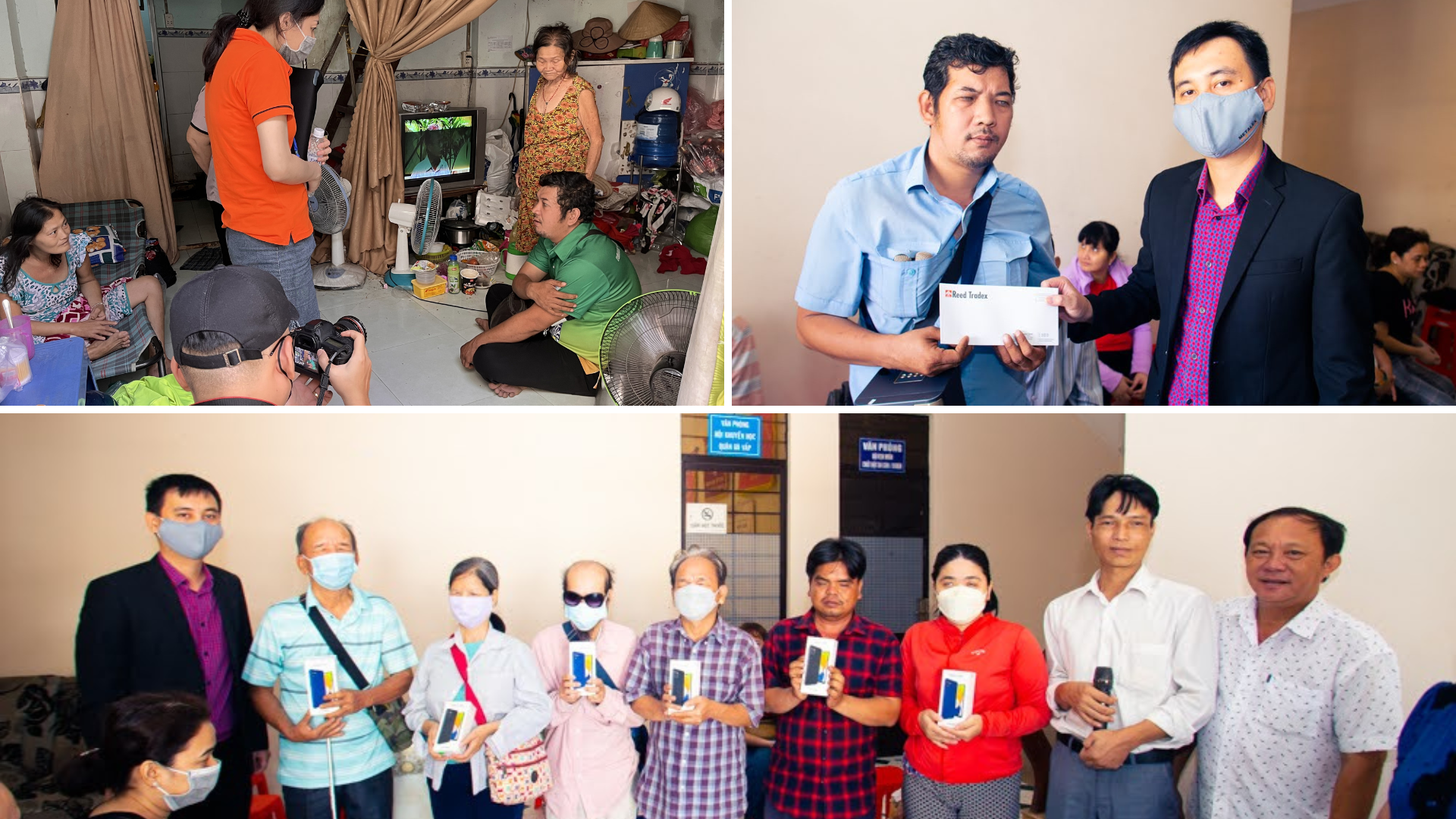 "Visiting the association, and the homes of some of the 92 blind people it supports, enabled me and my colleagues to understand the physical and financial challenges of their daily lives. We were humbled and inspired by their resilience and positivity and are happy that our prize fund will go to help them. Covid-19 has impacted their ability to earn money through providing massages, and donations have been essential to supporting them through this time and enabling them to integrate into the local community"