22/02/2023
Press Releases
RX US Announces the launch of Data Universe - A New Comprehensive Global Data and Analytics Event, Coming to New York City in April 2024
Events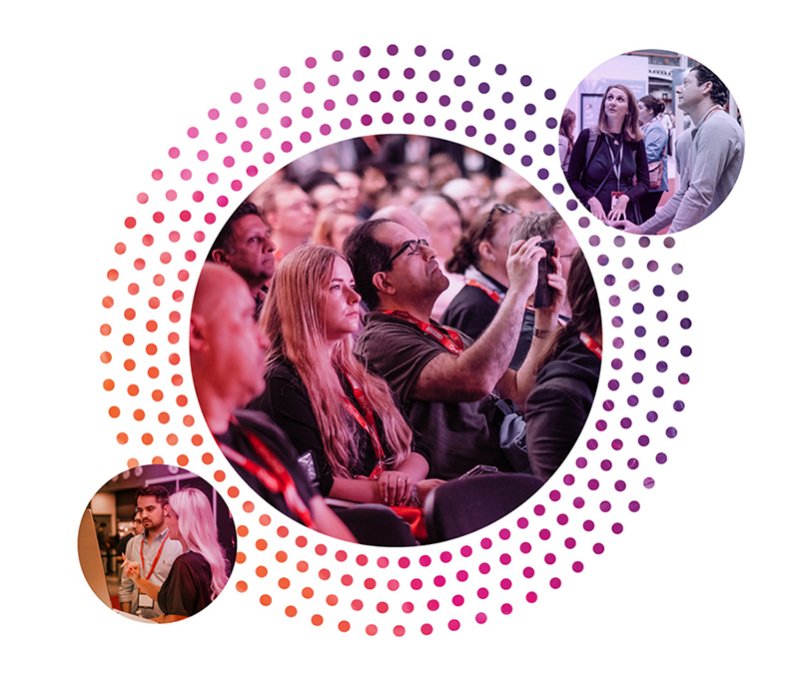 NEW YORK, N.Y. – Data Universe, a new B2B event featuring groundbreaking content in data, analytics, and MLAI is coming to the U.S. in April 2024. Created and produced by RX, one of the world's largest event companies, Data Universe will bring businesses and professionals representing the entire data universe - analytics, MLAI, strategy, operations, governance and more - to North Javits in New York City, one of the most advanced, state-of-the-art large-event facilities in the world.
The education-led event will build in collaboration with RX's leading data event in the UK, Big Data LDN, to grow communities organized around the data technologies that are driving global business forward at dizzying speed. "We see a tremendous opportunity to bring the energy and learnings from our Big Data LDN event to New York, and to give the US audience a wonderful in person experience," shares Big Data LDN Founder and Event Director, Bill Hammond. Theaters representing each of these communities will offer two days of keynotes, panel discussions, presentations and case studies delivering actionable insights to thousands of attendees each day.
Commenting on the launch, Fernando Fischer, President of RX US said: "RX is uniquely positioned to launch this new data and analytics event in the US. Big Data LDN (London) attracted record attendance from over 20 industry sectors last September and we're looking forward to the same success in New York."
Data Universe attendees can anticipate experts representing the spectrum of technology providers, consultants, academics and experts presenting trends, case studies, strategies and perspectives on a wide range of data topics including:
Adopting & Fostering a Data-Driven Culture

AI & ML

Data Governance & Management

Data Mesh

Data Science & Engineering

Data Security and Privacy

Streaming and Real-Time Analytics

Keynotes from visionaries delivering on the current & forward state of the industry

And more
The theaters will be built around featured areas including a main stage for keynote addresses from stars in the data world, an experiential exhibition floor providing a showcase for cutting-edge technology solutions from the most well-known names in the industry to the most innovative startups, and numerous events and opportunities to network with data professionals and executives driving data transformations in their companies from around the world.
"We are thrilled to bring an world-class data event to the U.S.," said Peggy M. Diab, Event Director at RX USA. "Data Universe will be the first major US data event in which the entire spectrum of businesses and experts can share in the direction and content. We will work closely with this community to ensure it is the most relevant, timely and fruitful event they attend annually."
Registration for Data Universe will be available as the event draws closer but interested parties can join our mailing list and be kept informed of important dates, deadlines and additions to the program. To sign up for the event or for more information, visit Data Universe.
About RX (Reed Exhibitions)
RX is in the business of building businesses for individuals, communities and organizations. We elevate the power of face-to-face events by combining data and digital products to help customers learn about markets, source products and complete transactions at over 400 events in 22 countries across 43 industry sectors. RX is passionate about making a positive impact on society and is fully committed to creating an inclusive work environment for all our people. RX is part of RELX, a global provider of information-based analytics and decision tools for professional and business customers. www.rxglobal.com
About RELX
RELX is a global provider of information-based analytics and decision tools for professional and business customers. RELX serves customers in more than 180 countries and has offices in about 40 countries. It employs more than 33,000 people over 40% of whom are in North America. The shares of RELX PLC, the parent company, are traded on the London, Amsterdam and New York Stock Exchanges using the following ticker symbols: London: REL; Amsterdam: REN; New York: RELX. The market capitalization is approximately £46.9bn, €55.4bn, $55.3bn
*Note: Current market capitalization can be found at http://www.relx.com/investors
Media Contact
Event Director, RX US