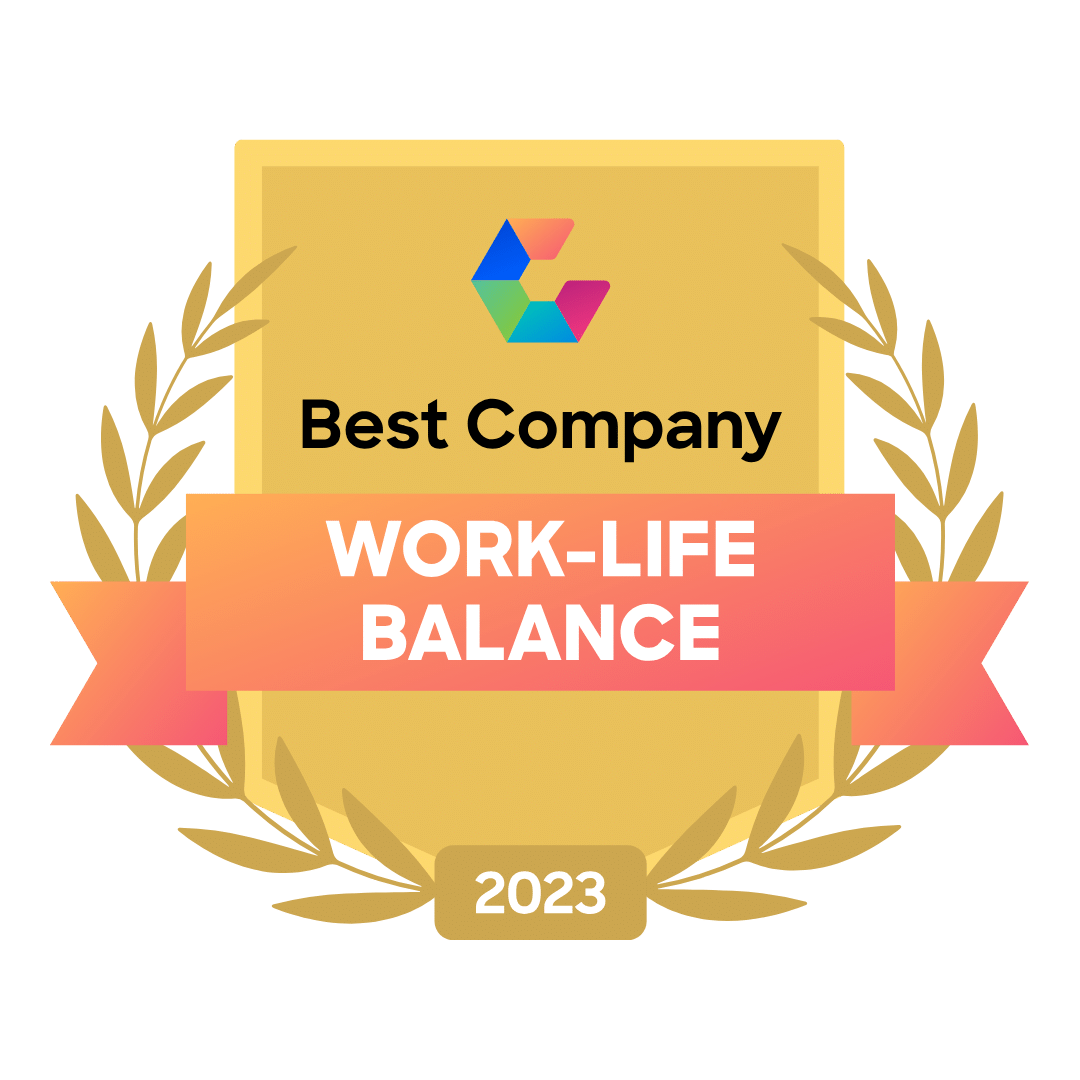 Richmond, London, September 26, 2023 – RX (formerly Reed Exhibitions), one of the world's leading events companies, has been named a "Best Company for Work-Life Balance" in Comparably's third quarter awards.
Comparably is a leading workplace culture platform that collects feedback from current employees. Comparably's quarterly awards are derived from current employee sentiment collected over the previous 12-month period. The employee review platform collects anonymous feedback throughout the year and announces awards each quarter.
When asked what is most positive about the culture and environment at RX, one employee wrote: "They truly value their employees and stand with this 'Work and Life Balance'," and another wrote, "There is an equal amount of respect amongst team members. A different level of maintaining work-life balance."
This is the seventh Comparably award that RX has won this year. The previous awards include Best Company for Global Culture, Best CEOs for Women, Best CEOs for Diversity, Best Company for Career Growth, Best Teams for Marketing, and Best Company Leadership.
The winners of Comparably's Best Places to Work Awards are determined based on a series of more than 50 comprehensive workplace questions in nearly 20 core culture categories, including: Leadership, Professional Development, Compensation, Work-Life Balance and more.   
If you are interested in joining RX, check out open positions at /event-jobs.
-Ends-    
For further information, please contact Michaela MacDonald     
Email: Michaela.MacDonald@rxglobal.com  Telephone: +44 (0)7813 777947    
About RX (Reed Exhibitions)     
RX is in the business of building businesses for individuals, communities and organisations. We elevate the power of face to face events by combining data and digital products to help customers learn about markets, source products and complete transactions at approximately 400 events in 22 countries across 42 industry sectors. RX is passionate about making a positive impact on society and is fully committed to creating an inclusive work environment for all our people.  RX is part of RELX, a global provider of information-based analytics and decision tools for professional and business customers. www.rxglobal.com     
About RELX    
RELX is a global provider of information-based analytics and decision tools for professional and business customers. RELX serves customers in more than 180 countries and has offices in about 40 countries. It employs more than 35,000 people over 40% of whom are in North America. The shares of RELX PLC, the parent company, are traded on the London, Amsterdam and New York Stock Exchanges using the following ticker symbols: London: REL; Amsterdam: REN; New York: RELX.  *Note: Current market capitalisation can be found at http://www.relx.com/investors