RX Austria & Germany Launch Awards to Honor Female Role Models
RX Austria & Germany is committed to female empowerment and honors role models from various industries. The first RX Female Awards were presented in Cologne on April 12th at the start of FIBO, the world's largest trade fair for fitness, wellness, and health.
RX Austria & Germany, in collaboration with the Female Future Festival, launched the "RX Female Award" to honor women who serve as role models in their field through their exceptional commitment, determination, and competence.
"The commitment of the nominees has a significant impact on women in the fitness industry. That's why we want to provide these inspiring personalities with a special platform," said Benedikt Binder-Krieglstein, CEO of RX Austria & Germany.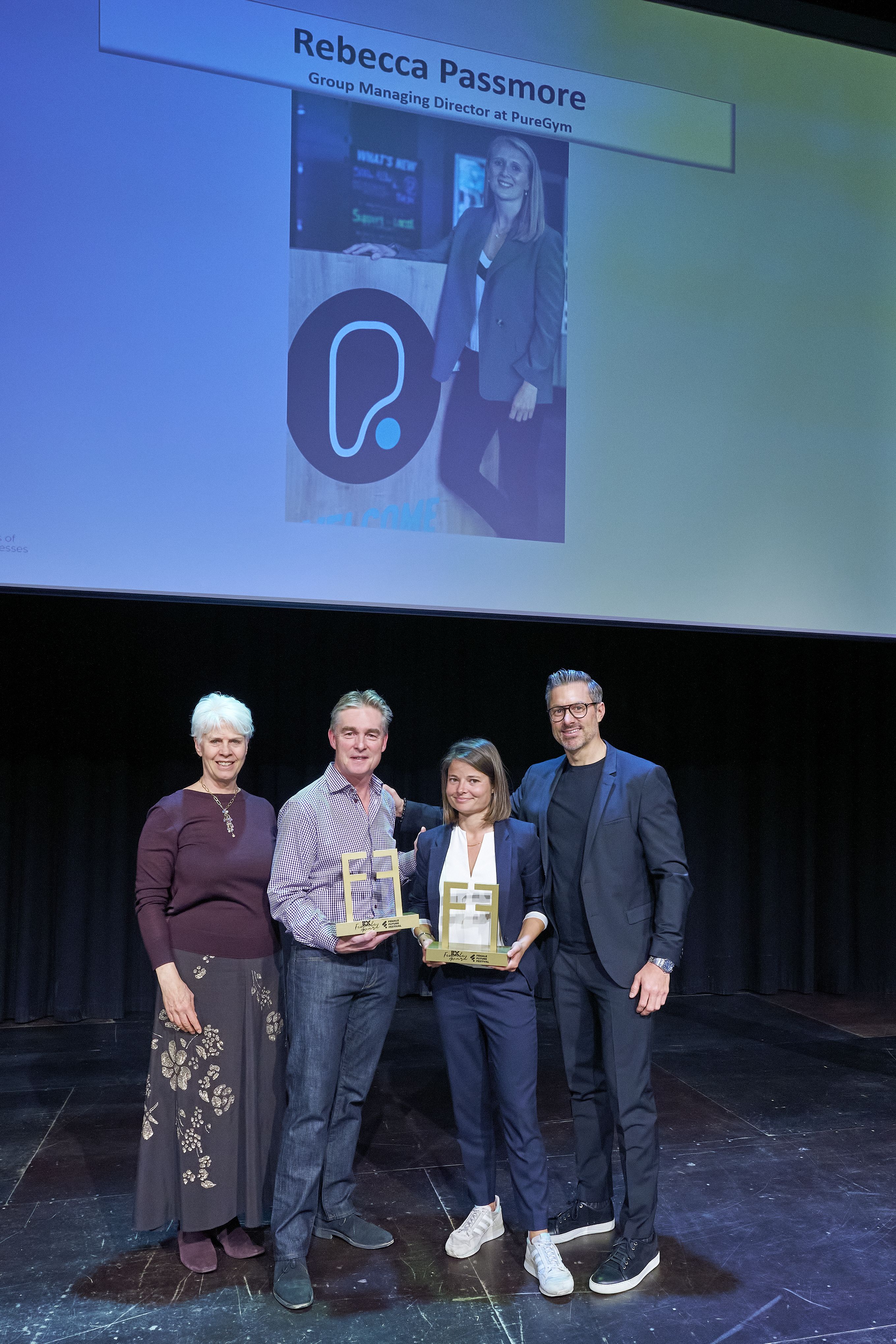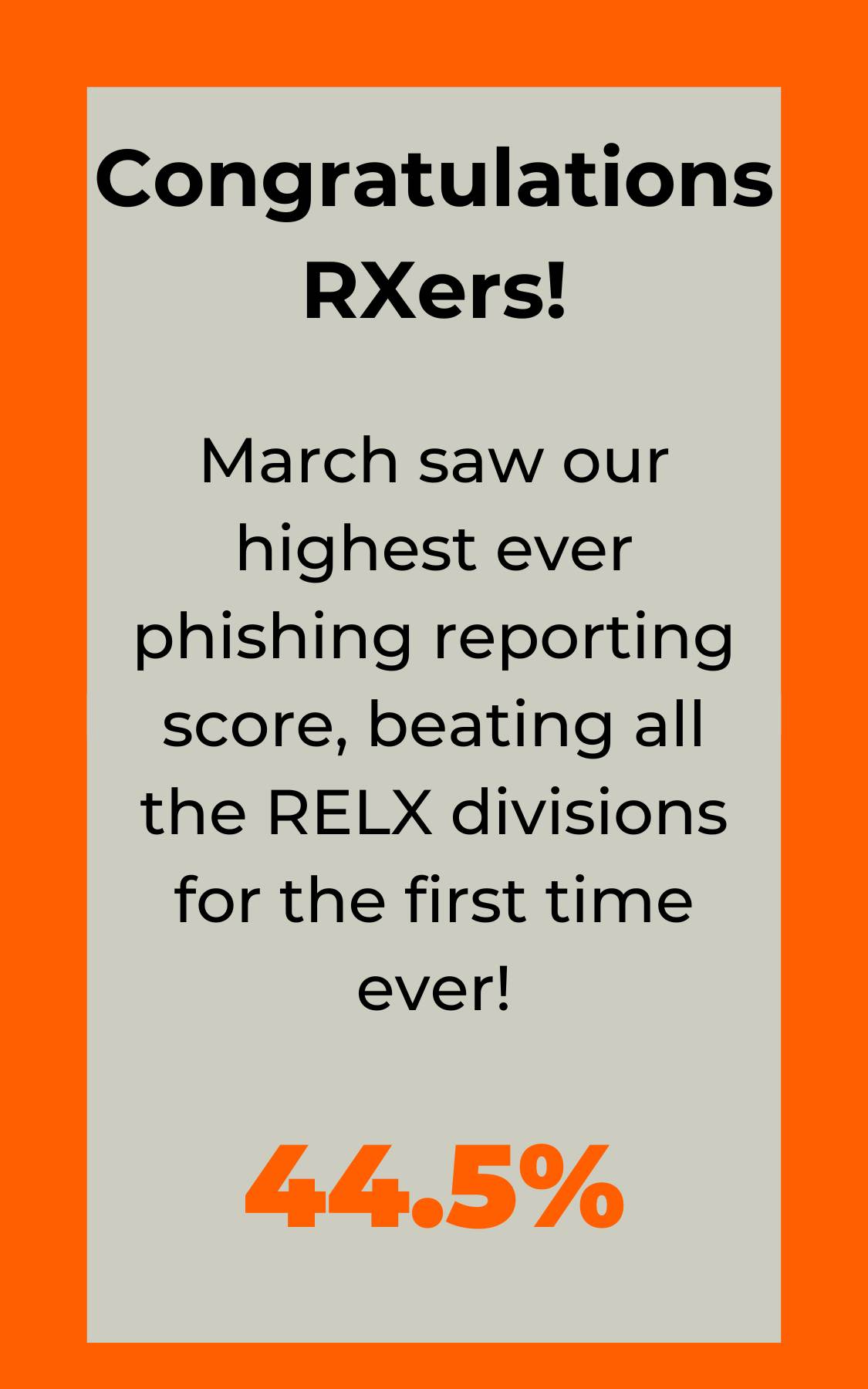 Congratulations RXers!
March saw our highest ever phishing reporting score, beating all the RELX divisions for the first time ever - 44.5%!
If you've forgotten March's simulation, that's ok – we keep all the past simulations and the education on the incident reporting page.
In the last RXclusive we covered Ransomware, including how to report. Since then, we saw an astonishing 400% increase in credential phishing emails reported to the Phishing Defence team. This increase in phishing is seen across the industry, so it is incredible work by our RXers to raise the alarm. In the words of Des Massicott, "Our humans are our first, second and third line of defence."
The constant increase in attacks, as bad actors perpetually evolve their tactics, keep the Cyber Security team at RX on their toes. When you report suspicious emails and any other security risks, it helps us in so many ways:
- Reporting attacks gives us great threat intelligence to understand attacks and threat actors
- Your data helps us fine tune our defences and filters and prevent future attacks
- Sounding the alarm quickly means we can act to mitigate attacks, and protect others in the organisation
There are no penalties for over-enthusiastic reporting; in fact, we strongly encourage you to report, even if you are the slightest bit concerned. If your concerns turn out to be needless, it's no problem: you'll get that email back within a few minutes. But if it was an attack, you'll know you helped keep us cyber safe!
The faster you report a possible attack, the sooner our team can respond.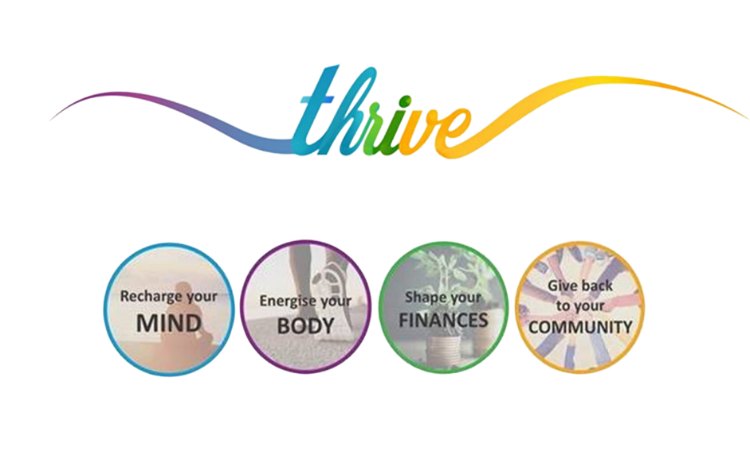 Watch My Whole Self Panel Discussion
Bringing our whole self to work enables us to have better mental wellbeing (and is unsurprisingly better for business). By putting diversity and inclusion at the centre of workplace mental health and wellbeing, we can create a workplace culture where people can bring their whole self to work.