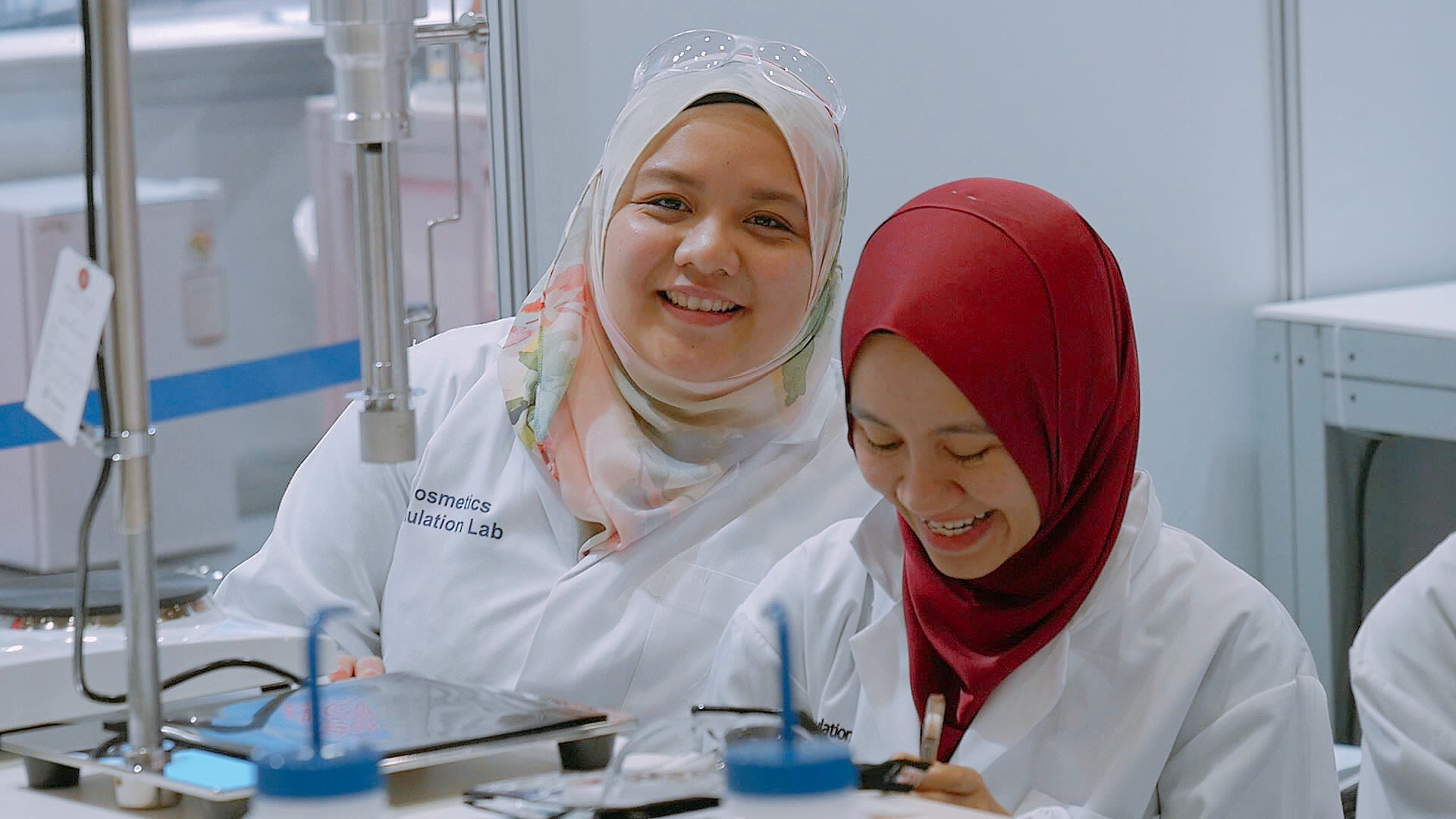 Selling the Science of Sustainable Beauty
Cathy Laporte, Portfolio Director for the in-cosmetics Group, discusses the growing momentum towards a more conscious beauty industry, and in-cosmetics' role in driving sustainable innovation and growth.
Sustainability has been rising up the business agenda for some time; but the global pandemic, coupled with the increasingly harsh realities of climate change, is focusing minds on it like never before. 'Building back better' has become a byword for sustainable recovery and growth.
In its recent report 'Sustainability post-COVID-19', published in January 2022, Euromonitor International reveals how our understanding of the term 'sustainability' is expanding. 'Reducing environmental impact' remains the top definition, but a growing number of businesses are also linking the term to social sustainability and 'being purpose driven'.
The report also highlights how, by putting pressure on businesses to increase transparency and accountability, Environmental, Social and Governance (ESG) reporting is set to impact who the public invest in, buy from, or work for.
The cosmetics industry was an early pioneer in sustainable innovation, in response to customer demands for greener products containing more 'natural' ingredients. But over the years, the terms 'green' and 'organic', lacking clear definitions, have become prone to misuse amid accusations of greenwashing. More recently, the 'clean beauty' movement has often focused more on the ingredients products don't contain, than on the positive steps brands are taking to become truly sustainable. This problem has been exacerbated by a lack of harmonised industry regulations, resulting in a confusion of different eco-labels to which brands and retailers can adhere.
Now, as we emerge from lockdown, a younger generation of more mindful consumers are demanding much greater transparency from their cosmetic and beauty brands, across the entire supply chain – from the ethical sourcing of raw ingredients, to sustainable formulations, packaging and distribution. The cosmetics industry in increasingly active in the 'B Corp' accreditation movement, as companies seek to demonstrate higher standards of verified social and environmental purpose, and avoid accusations of greenwashing. And a growing number of brands are recognising sustainability as a real source of competitive advantage, opening up exciting opportunities for innovation.
in-cosmetics Group – a focus for global innovation
At the heart of this global innovation process sits the in-cosmetics global series of events for personal care ingredients, and our flagship brand, in-cosmetics Global.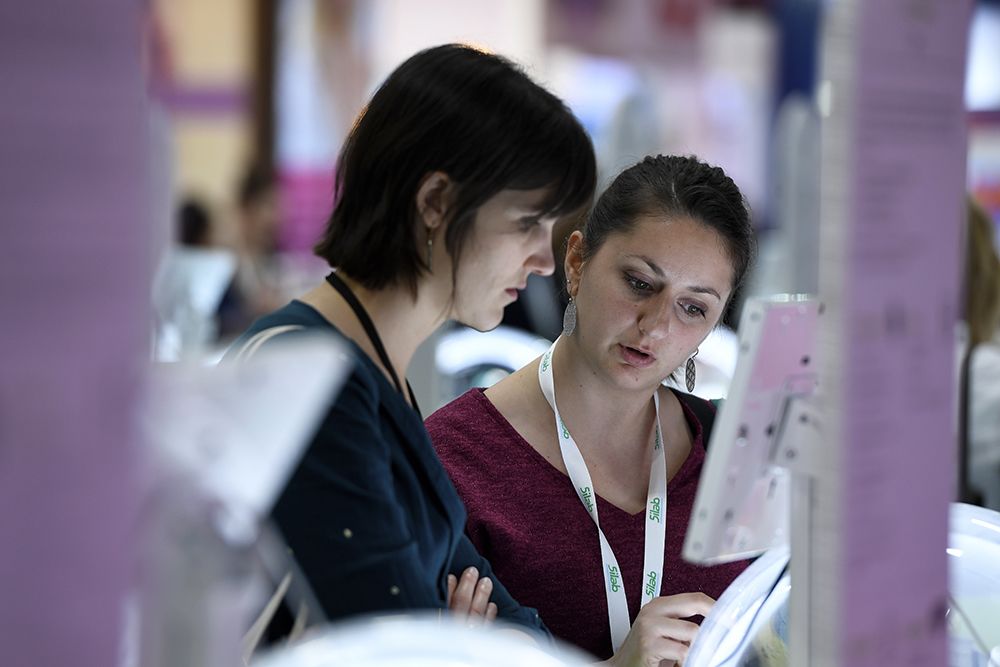 Founded over 30 years ago to promote industry learning and innovation, the in-cosmetics Group provides a reliable platform for science-led education, networking and collaboration. Each year our events in Europe, Latin America, Asia and Korea, connect 1,800+ suppliers of ingredients, fragrances, lab equipment, testing and regulatory solutions with 40,000+ cosmetic industry professionals.
Over the years, sustainable ingredients and solutions have become increasingly prevalent in our Innovation Zone, Formulation Lab, Technical Seminars, R&D Tours and Awards. So much so, that in 2017 we launched the Sustainability Corner at in-cosmetics Global, which has grown from 29 exhibitors in 2019 to over 40 for the 2022 edition in Paris (5-7 April).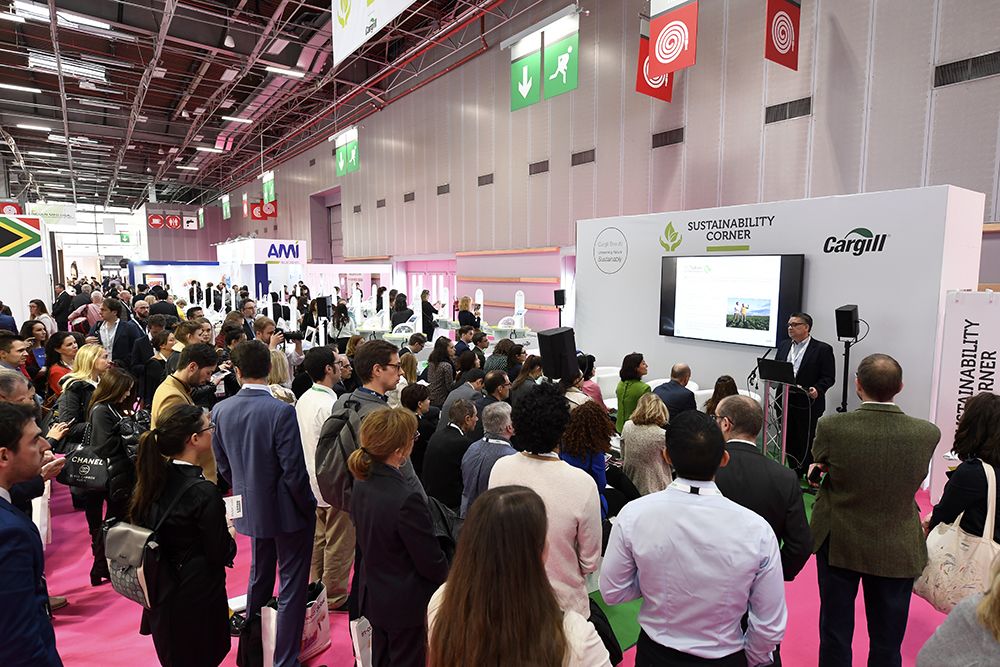 Sustainability Corner combines an interactive educational area, where participants present their sustainable ingredients and technologies to potential partners, with the opportunity to deliver a keynote on the main stage. Our 2022 feature, sponsored by AAK, includes Cargill Beauty, Clariant, Croda, Laboratoires Expanscience, Lubrizol Life Science and ROELMI HPC, among many others. They will be demonstrating how brands can achieve their sustainability goals through eco-friendly sunscreen formulations, plant-based cosmetic innovation, sustainable surfactants, circular beauty, and more.
Sustainability is also a major theme at the annual in-cosmetics Formulation Summit, where scientists, analysts and R&D professionals come together for two days each year to present and discuss the science behind the latest trends. At the 2021 summit in London in November - the first face to face formulation summit post-COVID – industry experts discussed challenges and innovative solutions surrounding plastic pollution and recycling, and explored the future of palm oil production and the impact of RSPO certification, amongst other pressing issues.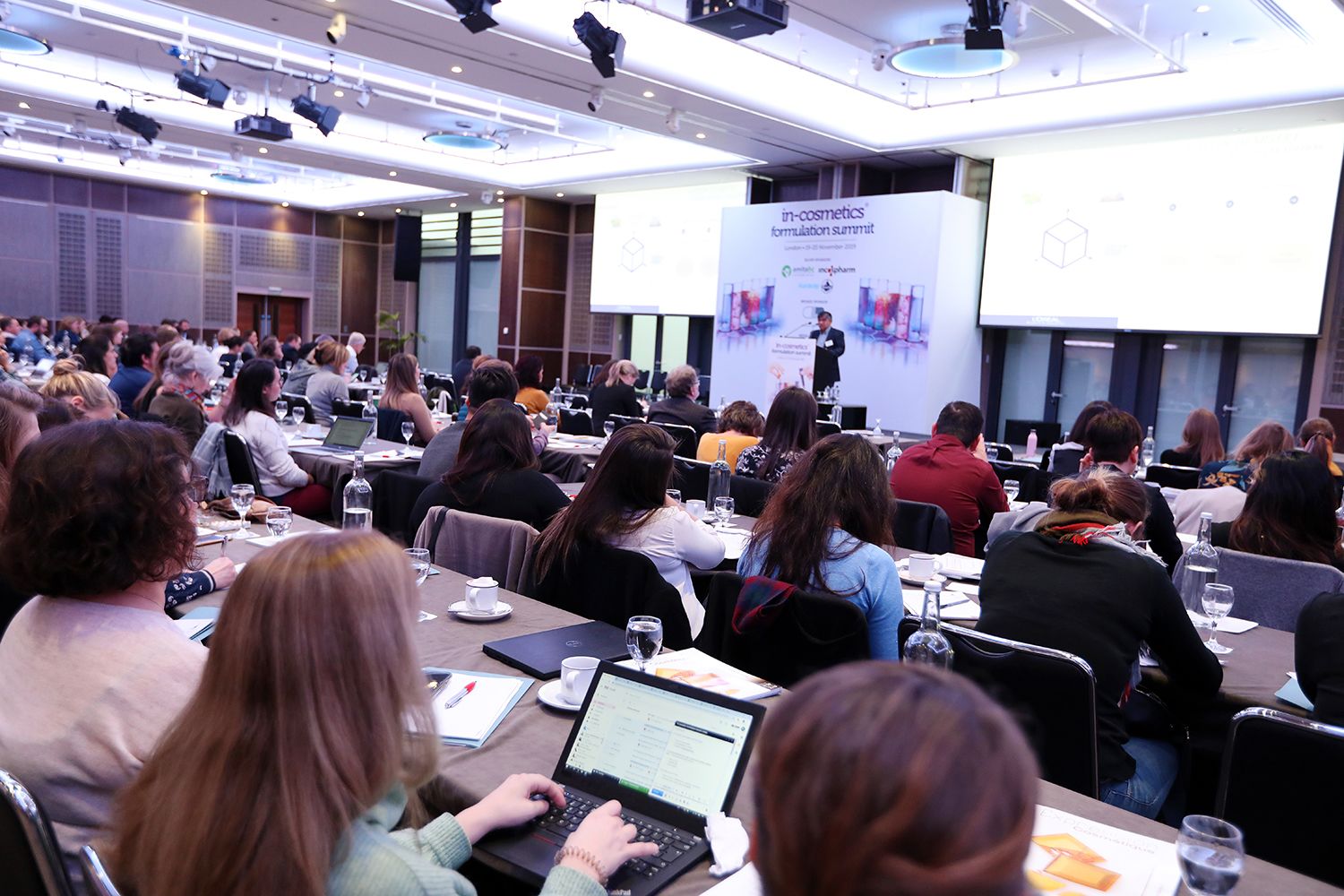 Eco-inspiration, technical knowledge and trend insights from international expert speakers are also available at our regular online Ingredients Showcases. The webinars can be viewed live or on demand on the in-cosmetics Connect platform, while our in-cosmetics Discover provides a year-round searchable directory for sourcing sustainable ingredients and suppliers.
Smarter, more sustainable events
Just as in-cosmetics supports the drive towards a more sustainable industry, events are, of themselves, sustainable sales and sourcing platforms, enabling personal care professionals and suppliers to come together to learn, network and do business in one place, significantly reducing their carbon footprint.
Sustainability Corner is built entirely from Re-board which contains 100% recycled paper fibres and no toxic chemicals. in-cosmetics Global also offers SMART badging, eliminating the need for business cards, paper brochures, catalogues and hand-outs. Our attendees simply tap their SMART badge at the exhibitor stands and receive all the information they need in digital format by email at the end of each day.
The in-cosmetics series is part of a global portfolio of face to face events and digital platforms which connect personal care buyers and suppliers across the entire value chain, from raw ingredients and packaging to finished products, with the goal of driving business growth, innovation and sustainable practice. Our event brands also include Intercharm in Russia and Korea, Cosme in Japan, Cosmex in Bangkok and PCHi in China.

Towards a sustainably sourced beauty industry
As a founding signatory of the Net Zero Carbon Events initiative, RX has ambitious plans to reduce its our carbon emissions, whilst challenging and supporting the industries we serve to do the same. We take a look at how RX's in-cosmetics group are helping to drive sustainable change in the global beauty industry.
More than ever, consumers are looking to make purchasing decisions that have a minimal environmental, social, and economic impact. Sustainability has gone from a "nice-to-have" trend to a global imperative. In the cosmetics and personal care industry, it is impacting every stage of the product development process from concept and ingredient sourcing to formulations as well as packaging, distribution, and a product's end-of-life properties.
In March, in direct response to the growing movement towards a more conscious beauty industry, in-cosmetics Global launched a new sustainability trends report, which addresses the challenges and opportunities facing the industry in its ongoing journey to reduce its carbon footprint. Following the path of a personal care product, 'Trends Barometer: Focus on Sustainability' looks at the state of the cosmetics and personal care industry through an eco-lens, combining insights and advice from leading experts including representatives from Weleda, Apivita, Beauty Kitchen, Ecovia Intelligence and others. It highlights how the onus is no longer placed solely on plastic packaging materials, but on the entire supply chain, from ingredient sourcing to sustainable disposal.

Now, hot on the heels of the Trends Barometer, comes Sustainability in the APAC Region. Latest Trends and Opportunities, a new sustainability report by, and available to download from, in-cosmetics Asia, the leading event in Asia Pacific for personal care ingredients. ''Focusing on four key themes ̶ Consciousness, Protection, Biotechnology and Inclusivity ̶ the report analyses the biggest factors driving change, and the actions brands and suppliers are taking in response to a new generation of consumers who are both ethically and environmentally aware.
The report explores how suppliers, manufacturers and brands across the APAC region are embracing circular principles, with insights from the likes of Hallstar Beauty, Vytrus Biotech, Hermosa Naturals and Manuka Bioscience. And, with increased environmental consciousness and with climate change top of mind, the report confirms the opportunities for brands and how they can authentically deliver on their sustainability strategies.
Adopting eco-friendly measures in their production processes, reducing waste, and choosing renewable energy sources are just a few of the actions the report explores, along with the role of biotechnology in quality control, greater transparency, and ethical sourcing of high-demand ingredients.

Providing a cautiously optimistic outlook for the industry, the report recognises the brands that have started to pay heed to consumers' environmental concerns, with many adopting sustainable sourcing and manufacturing practices, in a bid to improve the performance of their products and lessen their impact on the environment.
Taking the discussion to Bangkok this November, in-cosmetics Asia will return to shine a light on sustainability and the efforts being made by suppliers. Whether it's developing a finished product that positively benefits the environment, supporting local economies, or establishing a fair-trade system in the production of goods through farming co-operatives, businesses, and governments, sustainability is much more than a trend. It is a global imperative to protect the future of the industry and the planet.
As one of two 'Spotlight On' features at this year's event, sustainability will be put under the microscope with a dedicated product showcase enabling attendees to find out more about how they can minimise their environmental impact, embrace the circular economy, and invest in new technologies that will preserve the earth's most valuable resources.
Speaking about the focus on sustainability, Sarah Gibson, Exhibition Director, in-cosmetics Asia, said:
"The launch of the in-cosmetics Asia sustainability report highlights the industry's progress towards a more sustainable business model – but also the steps that still need to be taken to reduce the industry's impact on our planet. While progress has been made, the cosmetics and personal care industry needs to do more to reduce its impact on the environment, and by measuring and highlighting the opportunities through this report, we hope to inspire brands and suppliers to prioritise sustainability and join us in creating a greener future for our planet."
in-cosmetics Asia will take place from 7-9 November 2023 at the Bangkok International Trade & Exhibition Centre (BITEC), in Bangkok, Thailand. For more information and to register to attend, visit here.