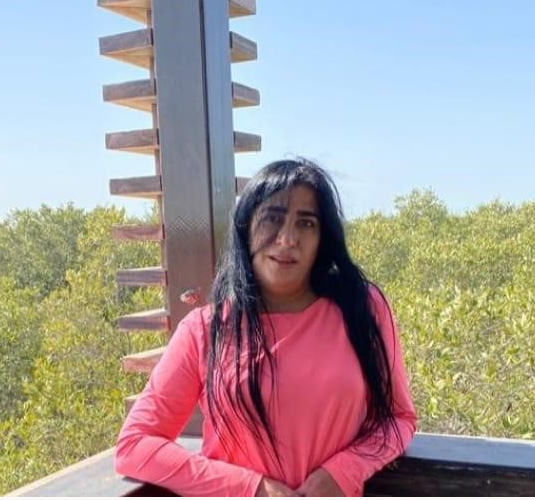 Spotlight on… Mai Ismail, Senior Manager, Abu Dhabi 
1. What's the best piece of advice you have ever been given? 
To meditate daily. It is a life changing practice that has made me more aware of my inner voice and positively changed my way of handling business. 
2. What is your favourite meal and where would you most like to eat it? 
In my opinion nothing compares to vine leaves stuffed with mutton and rice and layered with artichokes and thick slices of lamb fat that my mom cooks. This is the dish that mom always prepares for me to enjoy on arrival, whether I arrive at night, morning or midday! 
3. What country would you travel to if you could go anywhere? 
New Zealand. To enjoy adventures in the clean green nature and watch the Kiwi birds. 
4. What do you like most about your job? 
I love the diversity and agility of my job, and the challenging moments that have created great learning opportunities for me. I also enjoy working with so many different nationalities which has allowed me to learn about different cultures. Above all, I love the sense of accomplishment I have at the end of each event.    
5. What advice would you give to someone looking to work in events? 
Believe in your abilities while you continue to learn. Be confident that you can make it - nothing is impossible. Practice time management, be a team player, share best practices and focus on the goal. 
6. How would you describe the culture at RX?  
RX has a great culture of inclusiveness where difference and diversity are valued. In addition to staff empowerment, the company provides opportunities for staff to play effective roles helping to create a more inclusive society, both at work and in the wider community through our Employee Resource Groups. I am so proud and excited to be a member of the RX Enabled committee, helping to grow a supportive community of People with Disabilities and allies within RX, and to create a more accessible future for all.