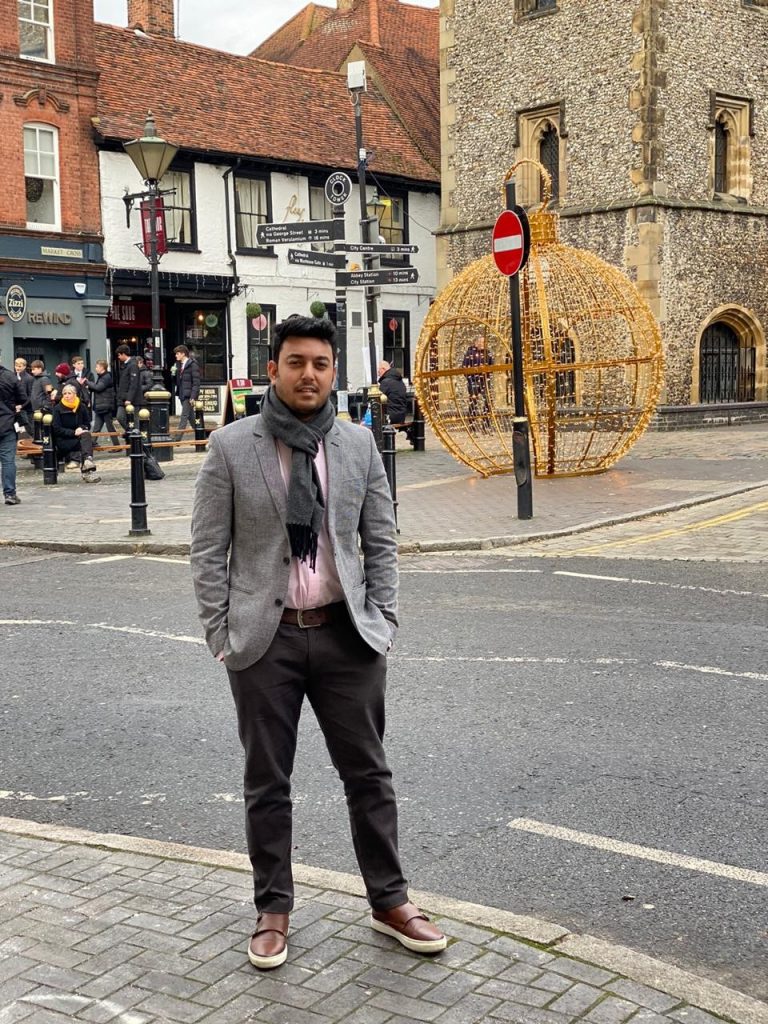 What advice would you give to your teenage self?
Use your time wisely and learn to invest in yourself from a very early age – constantly learn new skills, a musical instrument, a new language or sport, always keep yourself busy. Remember that skills drive competence which drives confidence and performance.
If you only had one album to play which one would it be?
Honestly, it would be impossible to pick just one! I enjoy a variety of music but I am particularly a fan of rock and roll so I would pick any studio album of Pink Floyd or Foo Fighters.
What is your favourite app we might not have heard of?
I use Memrise, it is a language-training app that I use mostly to practice my Spanish. I began learning Spanish a few years ago but only recently started practicing on this app. It combines short videos from native speakers and follows spaced repetition methodology, quite useful for language learners.
What country would you travel to if you could go anywhere?
If I could, I would travel to most of the Latin American countries. I am fascinated by their culture, gastronomy and customs. Countries like Argentina, Peru, Puerto Rico and Colombia among others have so much to offer and experience.
What is the biggest work challenge you face right now?
As an industry, we bravely faced the disruption caused by Covid-19 and are embracing digital solutions to connect our customers and keep community engagements alive. Our business is rapidly transitioning towards digital services; I think the biggest challenge is inculcating the culture of digital products and its sales in our sales team and customers. RX has been the front-runner for the live events industry and this journey of embracing digital has been a natural transition and inclusion so far. Our global resources and skill development initiatives are allowing us to move forward swiftly.
What do you enjoy most about working in events?
I began my professional career in 2008 in an exhibitions company and since then I have been a part of this fantastic 'people centric' industry. I admire the fact that we bring people and businesses together, help small businesses grow big, offer knowledge, and offer a launch pad to many global businesses. As we say at RX: 'we are in the business of building businesses'. The fact that exhibitions combine industry expertise with data and digital tools to help customers connect digitally and face-to-face is what makes it so exciting.
What inspires you to work at RX?
It is the culture, people and passion that shines out and inspires me to give my best each day. Colleagues from around the globe are friendly and nice, leaders are supportive and our strategic direction is clear and ambitious. I am proud to be a part of this global family that works in tandem tirelessly to deliver face-to-face and digital solutions to our customers.