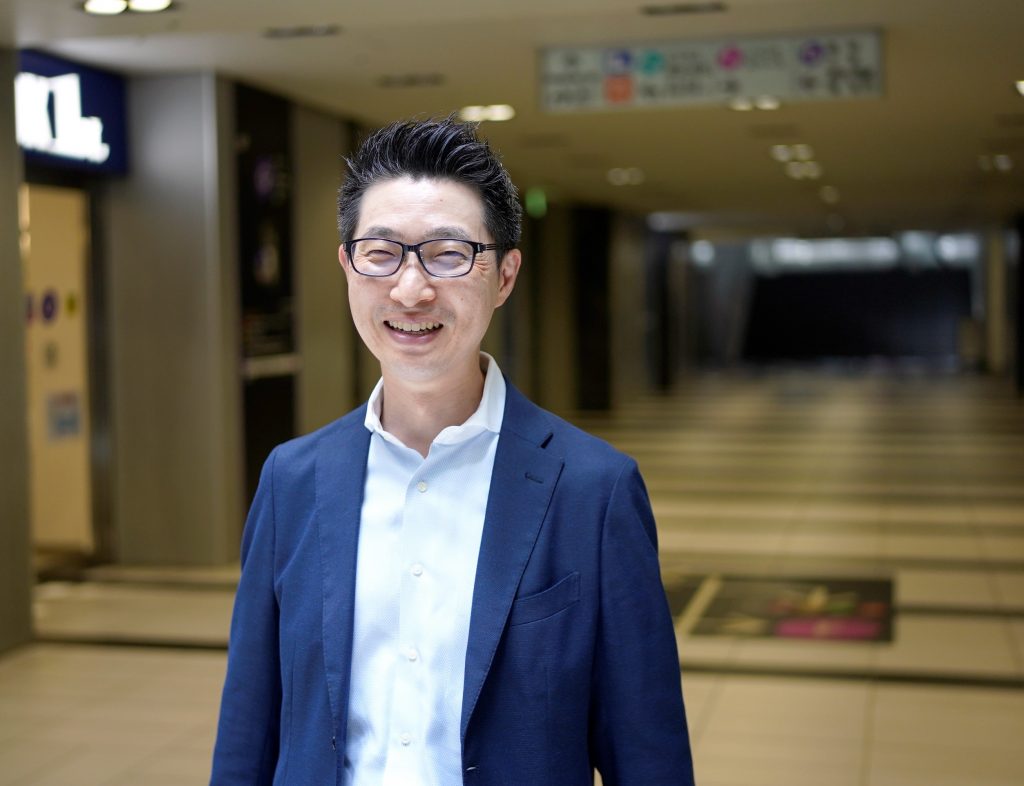 What advice would you give to your teenage self?
"Turn down your Walkman, or it could make you go deaf before you are old." Joking apart, listening to music, which was my favourite habit in my teens, really helped me to improve my concentration, memory, and linguistic expressiveness. Also, listening to music from different countries and different ethnic groups gave me an excellent opportunity to understand that our world contains more ethnicities, cultures and societies than I could ever have imagined. Rather than giving me advice, I would like to thank my teenage self for listening to diverse music.
What TV show/movie are you ashamed to admit you love?
"Spirited Away", directed by Hayao Miyazaki. Although the story makes me a little sad, the images in this animated movie are so beautiful that I am drawn into the world no matter how many times I see it. By the way, the main character, Chihiro, has the same family name (Ogino) as me.
What's your favourite app we might not have heard of?
I love to run on weekends and refresh myself. This is when I use Zones, my favourite app. As a beginner, I was mainly concerned about my pace and speed while running, but Zones helped me understand that pace or speed are not the key to efficient exercise – it is heart rate management that brings the perfect output, regardless of your training purpose. Now, I can easily run over 10 kilometres.
If you could time travel, where would you go?
To be honest, I've lived my life and have no regrets so far. However, if I am allowed to time travel to the past, I would like to jump back a decade to meet my father before he passed away and play a couple of rounds of golf together. A game at Kawana Hotel Golf Course with my family was really awesome!
What three characteristics do you need to succeed in your role?
Japanese sumo has the word "Shin-Gi-Tai", a Japanese concept that describes the importance of mental, technical, and physical training. Every sumo wrestler must acquire all three elements and be well balanced at a tremendously high level to become Yokozuna. The three elements that I would emphasize in my role are ability, motivation, and aptitude. In addition, always aim high and keep showing your fighting spirit, whatever role it may be.
What do you enjoy most about working in events?
What is the most enjoyable thing? It's easy – the opportunity to create everything from scratch. Exhibitions are all about ideas. Anyone can come up with an idea, and anyone can put it into shape. But, "anyone can" does not mean "everyone can". It takes talent and experience to create really effective events. We have a responsibility to provide high quality exhibitions for our customers that help to drive their business, and our economy. RX Japan is a top runner in the Japanese exhibition industry and we thrive on creativity.
What attracted you to work at RX?
Believe it or not, I was initially an exhibitor. I was a computer software salesman at a booth stand. In the course of attending various exhibitions, I realized that the shows organized by RX always generated a sense of excitement, and I wanted to work at a company that created such an uplifting feeling. That's why I decided to join RX Japan.
RX Japan has a culture of openness and trust. Since everyone is focused on improving and achieving good results, everyone is encouraged to come up with and develop new ideas. We talk about what we want to do and what we can do, not what we are forced to do. I believe such an organization is unique in Japan.