Digital is transforming the events industry faster and deeper than we could ever have imagined just a year ago. RX Global' Chief Operating Officer Brian Brittain reflects on the company's response to the pandemic, and reveals how it aims to become the best in the world at producing valued, data driven events.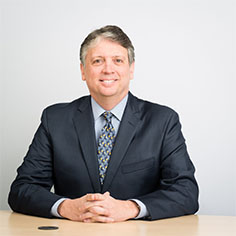 COVID-19 has created an unprecedented challenge to event organisers whose business model is built around gathering people together; but it has also forced the industry to wake up to an opportunity that has for too long laid dormant. That is, the potential for digital technology and data to enrich the experience, and extend the reach, of traditional face-to-face events.
When the pandemic struck in early 2020, RX Global made rapid and considerable progress by adopting a 'stay in the market, support customers, and iterate and learn' approach. From webinars and resource hubs for customers needing support and guidance, the company was soon delivering digital matchmaking and meeting tools, brand activations and fully virtual events – all designed to actively connect customers and generate real business and learning outcomes.
"Our teams responded incredibly well to such massive disruption" says Brian. "We were quickly able to demonstrate that you can augment face-to-face events with all sorts of truly impactful products. For example, highly targeted product launch webinars have proven to be incredibly successful. This is just one of five exciting products already in our development pipeline in 2019 and 2020, which we created in direct response to customer need, and which we were able to prove and deliver in 2020. Our global research has shown that both our visitors and exhibitors are increasingly comfortable using digital products to enhance their event experience. Our goal now is to make them available at speed and scale."
To hit the ground running in 2021, Reed has formed a Global Digital Centre of Excellence under Brian that will work as a world class, well-funded, highly skilled CoE for all show teams to draw upon.
"We are fortunate to be part of RELX Group, which has a deep capability in data analytics and technology, developed over two decades. Tapping into their talent and resources is enabling us to move with speed and confidence towards a much more data-driven approach to events. We are also fortunate, in our CEO Hugh Jones, to have a leader with extensive experience of managing huge datasets, who completely understands the power of data to drive customer insight and satisfaction."
RX Global' digital CoE has been tasked with four goals, the first of which is to expand RX Global' digital offerings across all of its existing businesses.
"By imposing a more disciplined and repeatable approach to product development and commercialisation, we can speed up their adoption" explains Brian. "Where previously, products would be tested on individual events and then gradually rolled out more widely, we will now have tests running across multiple events, at any given moment in time, for every one of our digital products. That represents a dramatic shift in our modus operandi, but more importantly it ensures that we can add more value, for more customers, more quickly."
Fans and followers of ReedPop's global portfolio of pop-culture events, websites and YouTube channels are among those customers who have most rapidly embraced digital alternatives to in-person events.
"We saw unbelievable numbers supporting events like NYCC & MCM Metaverse, and PAX Online + EGX Digital – over 12 million unique gaming fans visited the latter" says Brian. "Having proven that fans have a big appetite for digital event content, our CoE will be working with ReedPop to get a better understanding of what fans and content providers want, develop new digital products and services to meet their needs, and expand from there."
Another responsibility of the CoE is to create new data assets for RX Global' customers, to run alongside their events. "This takes us into truly innovative territory, but will be driven by customer needs and insights and always focused on adding value to our event communities" Brian says.
One of the age old concerns of our industry is that if you make the virtual experience too good, then no-one will attend the physical event. Does RX Global hold with this theory?
"Our research shows that our customers will return to in-person events just as quickly as they possibly can. People come to events not only to network and learn, but for inspiration. It's this serendipitous aspect of attending live events that is so hard to recreate digitally."
That's why, through its Digital Centre of Excellence, RX Global will be working to ensure that every participant, whether they are taking part in-person, or remotely, has a great experience.
"Whilst digital tools have enabled us to keep our communities connected through the pandemic, we are also excited by the possibilities they offer to extend the relevance and reach of our physical events" says Brian, "be it through live streaming, virtual product showcases, webinars, digital activations or more."
In the absence of in-person events in 2020, RX Global became accustomed to talking about its customer communities, a legacy it will carry forward. "Communities exist, by definition, all year" concludes Brian. "Our digitally augmented events are going to come back bigger, stronger, better – that's our short term goal. But our long term vision is to engage our communities with digital content and services that drive year-round innovation and business. That's what success looks like in our book."