There's no shortage of energy and ideas at ReedPOP, even in 'captivity'. President Lance Fensterman tells us about the many positives they will be taking away from this experience.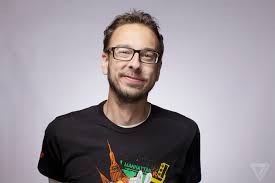 Q. How is your 2020 schedule looking?
A. We were fortunate that we actually got to run some shows this year. PAX South, C2E2 and PAX East. Plus our web sites and video channels are enjoying record readership and viewership. We have postponed and cancelled a number of shows – Emerald City Comic Con, EGX Rezzed, Florida SuperCon, BookExpo and BookCon, Comic Con Africa, MCM London to name a few. As of the end of April we still have 21 events scheduled this year although we expect this to "evolve".
Q. Some of your events have been shielded from the worst aspects of COVID-19 by sophisticated content delivery platforms. Do you see digital as a way forward for more of your events in the future?
A. We are fortunate that we are already highly engaged and successful in the digital realm. With 60 million readers and viewers of our various platforms a month, we have a hundred plus journalists, producers, designers, on camera talent etc. The challenge ahead is how we continue to evolve our shows into brands that our fans and customers interact with all the time in the same way that they interact with Dicebreaker.com, VG 247, Eurogamer.com and our other online platforms. Not a small task but one we are uniquely positioned to do.
Q. Your team run on creativity. Can you share some of the ways you are keeping your fans, and your own, spirits up?
A. This time is forcing us to innovate in ways that we may not have done if not for the virus. We are integrating digital strategies with our event strategies in ways that we never had before. Those conversations and innovations will position us for greater success in the future. I know that I will take away a profound appreciation for the people I work with and the work we do. We have special brands that mean a great deal to our audiences. Our events are important for our fans and I genuinely miss that in-person energy and excitement that our events capture. We are taking this time to work on new ideas and I feel very confident in saying that we will emerge from this experience in a much stronger position and armed with a host of new ideas, new innovations and an even stronger appreciation of where we are headed as a unified brand.
Q. What positives will ReedPOP take away from this experience?
I think ReedPop will be taking away several positives, not the least of which will be a greater appreciation for when we are all together again! Additionally, the remarkable adaptability of the team as we pivot our original plans for the year is a good lesson: these folks have had to come up with contingency plans A through Z, then execute efficiently and effectively on a whole new timeline. Working remotely and introducing new technology as adjacencies to our shows and fans' interests has prompted a lot of learning as we go along, but ultimately, as more of us become more conversant with the necessary digital platforms, it may well prove more successful and sustainable for our shared future. We aim to transition to year-round event management (on- and offline) and are enhancing out robust online content offerings. Additionally, we will emerge from this as a more unified global organization.