Accelerating sustainable change, industry by industry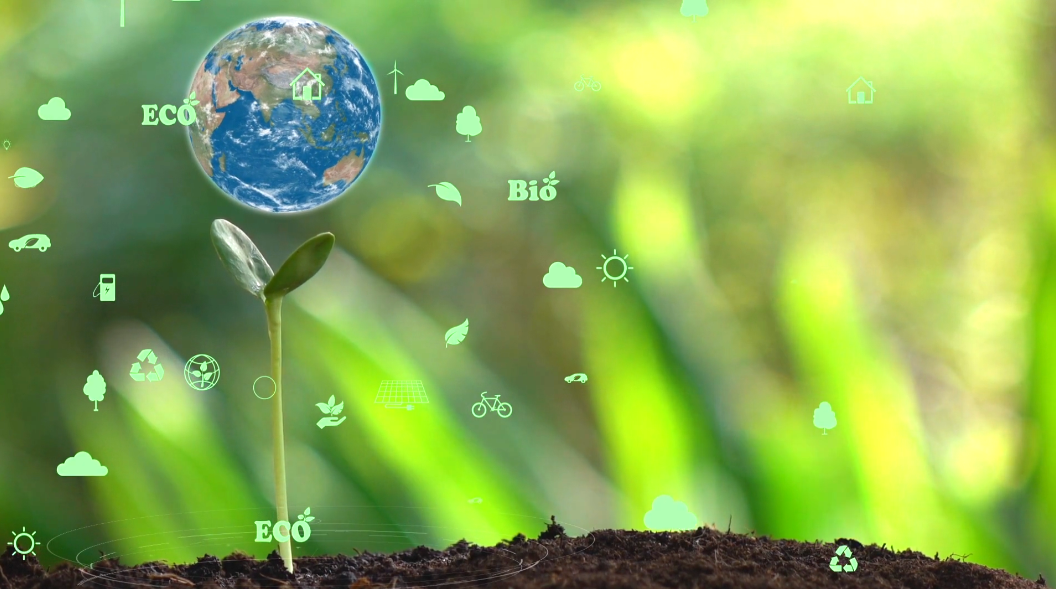 To mark Earth Day (22 April), we share examples of how RX's face to face events and digital platforms are driving engagement in a net zero carbon future in four industries: tourism, cosmetics manufacturing, real estate development, and airport services and infrastructure.
Driving decarbonisation in real estate development
With construction and real estate accounting for a third of global energy-related CO2 emissions, cities, buildings and transportation are the cornerstones to making net zero a reality. And as the world's largest international real estate event, MIPIM is taking decisive steps to help mitigate climate change, and deliver positive change for people, communities and the planet.
As part of this ongoing decarbonisation journey, MIPIM has signed up to the "Road to Zero Alliance" of high-profile businesses, including PWC and real estate investment trust Icade, to take faster, more effective action.
MIPIM 2023 (14-17 March, Cannes) saw the launch of a new Road to Zero area, combining 400 sqm of exhibition, networking and conference space with a focus on ground-breaking methods to decarbonise the real estate industry. Sponsors and exhibitors included Schneider Electric, Schindler, PwC, Veolia, Building Minds and Carrier, with conference content curated by Urban Land Institute (ULI), along with the World Green Building Council (WGBC) and the World Business Council For Sustainable Development (WBCSD).
The MIPIM team also delivered the first Co-Liv Summit, held in response to the growth in alternative ways of living. The new Infrastructure Stage highlighted the urgent need to consider every aspect of the urban realm in a holistic way, addressing the impact of water, energy, data centres and transport on property development.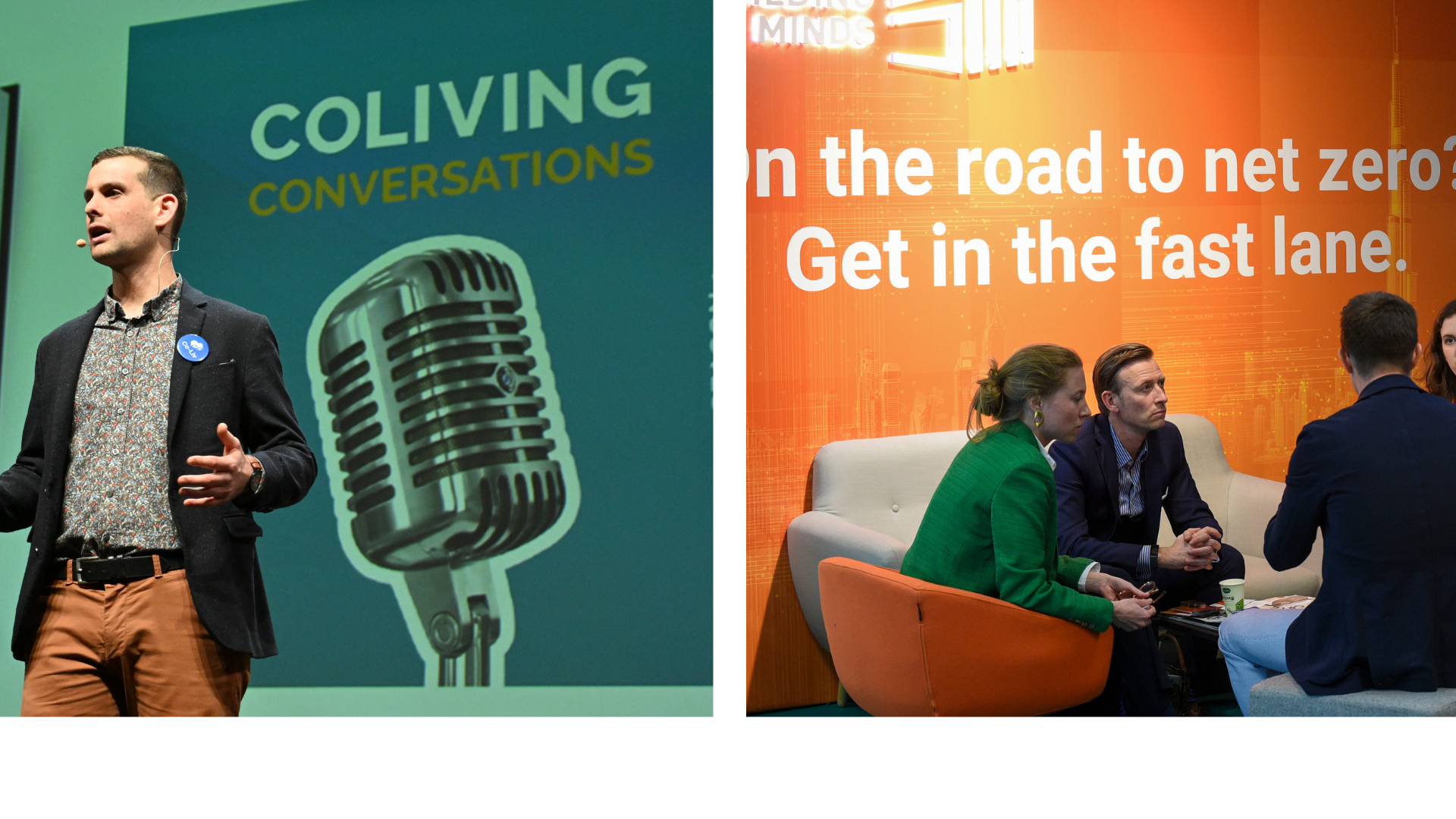 22,500 delegates from 90 countries, including 76 of the world's top 100 investment managers advising on €4 trillion of assets, took part in the dynamic new format of MIPIM exhibitions, discussions and panel talks.
The program centered on ESG, Innovation, and technology solutions able to accelerate the transformation of the built environment towards a more sustainable model, welcomed high level personalities such as Christophe Béchu, French Minister for Ecological Transition and Cohesion of the Territories, Professor Jeremy Rifkin, American economic and social theorist author of 20 bestselling books, and Cristina Gamboa, Chief Executive Officer of the World Green Building Council.
"In an uncertain global environment, MIPIM acts as a catalyst for innovation and a focal point for the transformation of real estate," said Nicolas Kozubek, MIPIM Director. "More than ever, we experienced an incredible energy from political leaders, investors and the wider real estate community that are collaborating to create better, more sustainable buildings and places. We learnt this year that common, local challenges require worldwide solutions. We look forward to continuing these conversations at MIPIM Asia on 5-6 December in Hong Kong, and at MIPIM NY in November, a new event in New York that will be dedicated to charting a path forward that puts the ideas coalescing at MIPIM 2023 into action."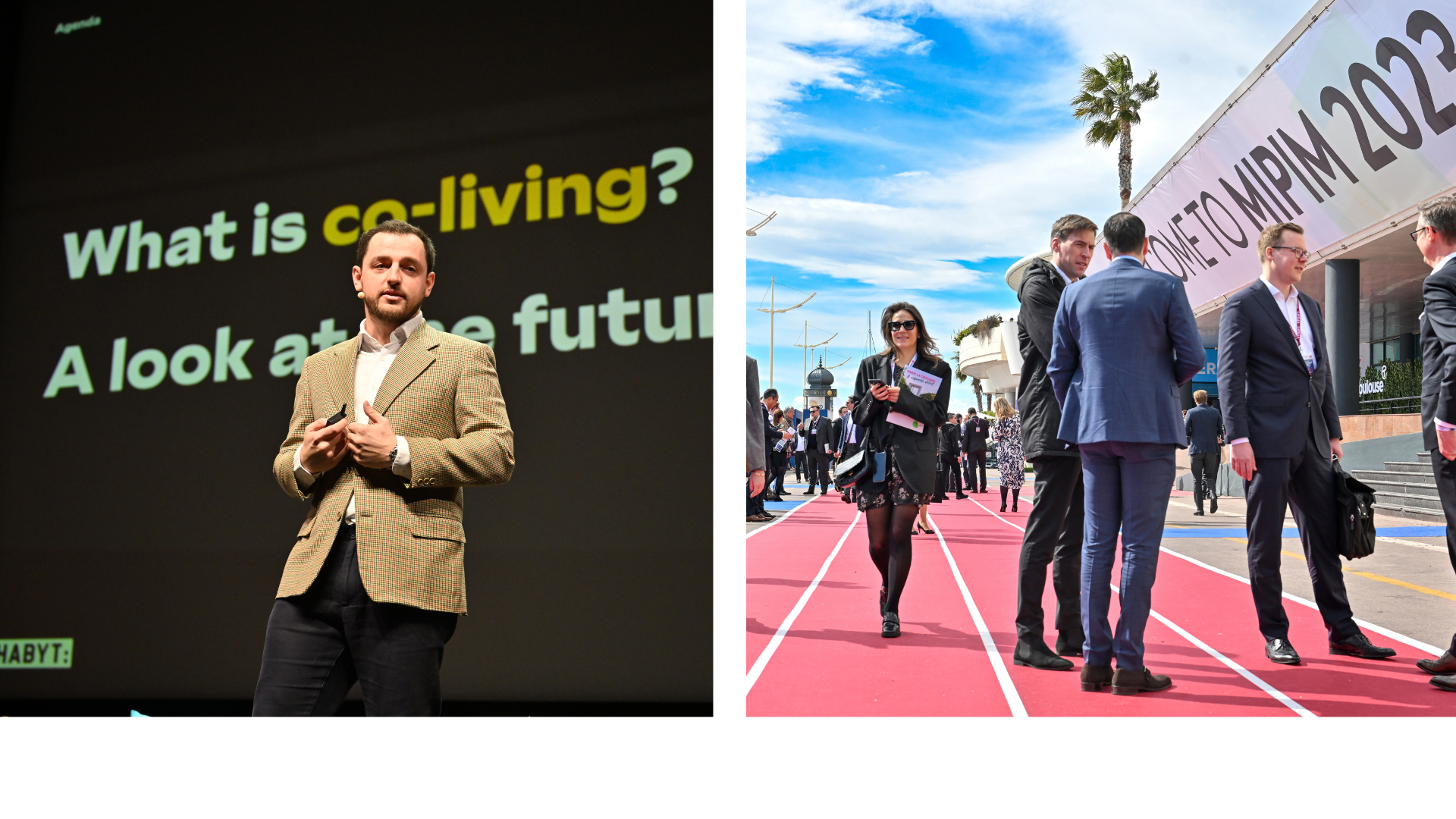 Responsible Tourism ̶ in Africa, and beyond
Cape Town was the birthplace of the Responsible Tourism movement in South Africa in 2002, and WTM Africa has put sustainable and ethical tourism at the heart of its programming since its inception in 2014 in the host city of Cape Town. Together with its sister WTM events in London, Arabia and Latin America, it forms part of WTM Responsible Tourism, the largest programme of its kind in the world uniting travel companies, organisations and individuals interested in spreading sustainable practices and ethical methods within the travel industry.
WTM Africa 2023 (3-5 April) was once again host to the Responsible Tourism Africa Conference, with sessions on climate change adaption and decarbonisation, and how to use Responsible Tourism to do better business.
The 2023 African Responsible Tourism Awards showcased the very best initiatives on the continent and celebrated the champions and changemakers who are making a positive impact and leading by example. Among the winners were Lamala Camps and Lodges for their efforts to remove plastic waste from the environment, and Tourism Authority of Mauritius & Weeva for addressing climate change by reducing carbon emissions and increasing tourism resilience.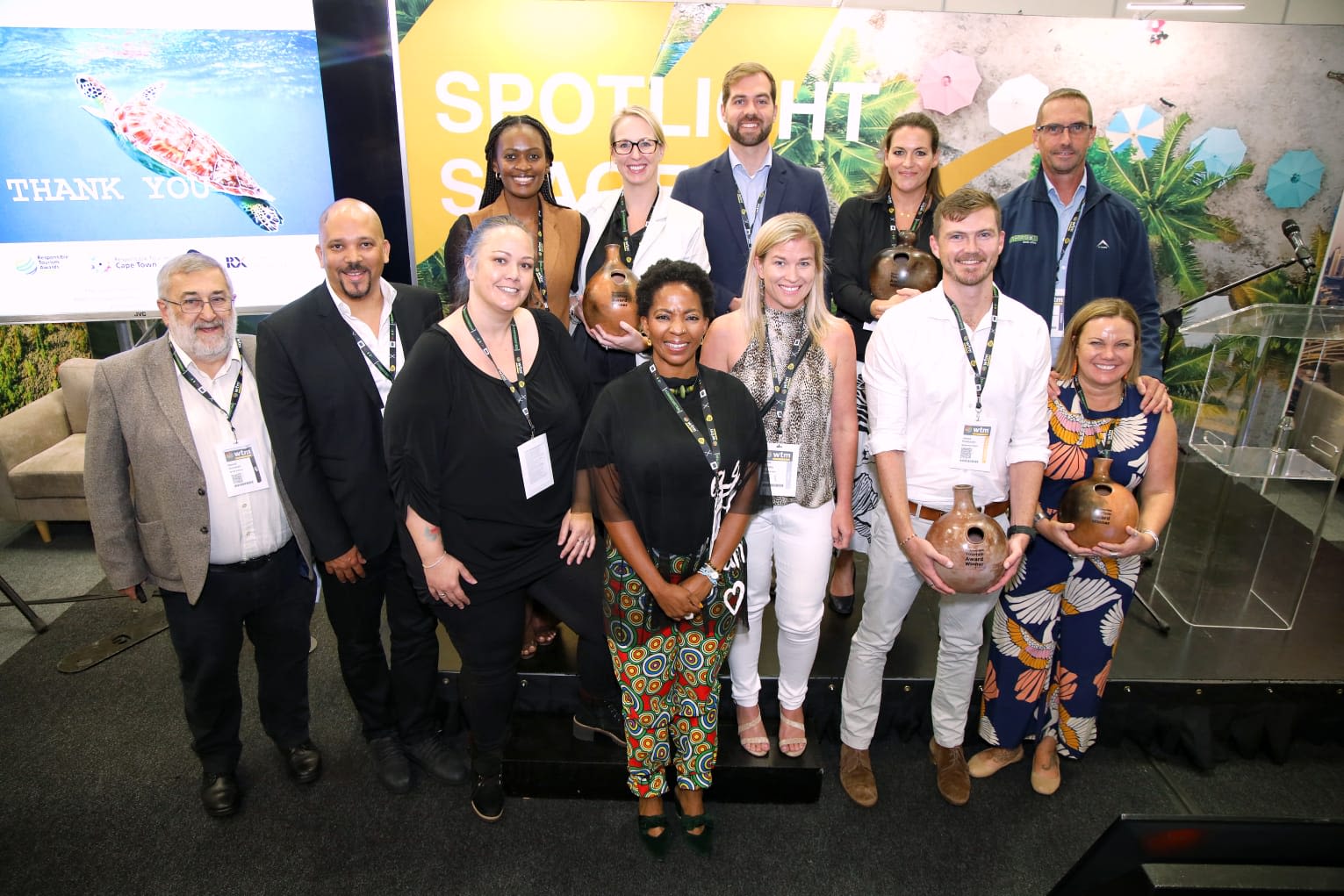 The new Sustainability Village, a unique walk-through hub, featured a variety of eco-focused pop-up exhibitors, each showcasing what they do through interactive displays and communicating how they can assist other businesses in prioritising the environment and the support of local communities. The pop-up exhibitions include Growing Paper, Painted Wolf Wines, How Many Elephants, E'Yako Green, and Uthandoamong others.
Investment in sustainable tourism within the African continent was also a major topic of discussion at this year's African Tourism Investment Summit (ATIS), which brought together industry experts, ministers, and investors, to focus on how African tourism can be shaped to address cultural, environmental, social and good governance concerns. The highlight of ATIS was the ministerial roundtable on Monday, 3 April, moderated by the BBC.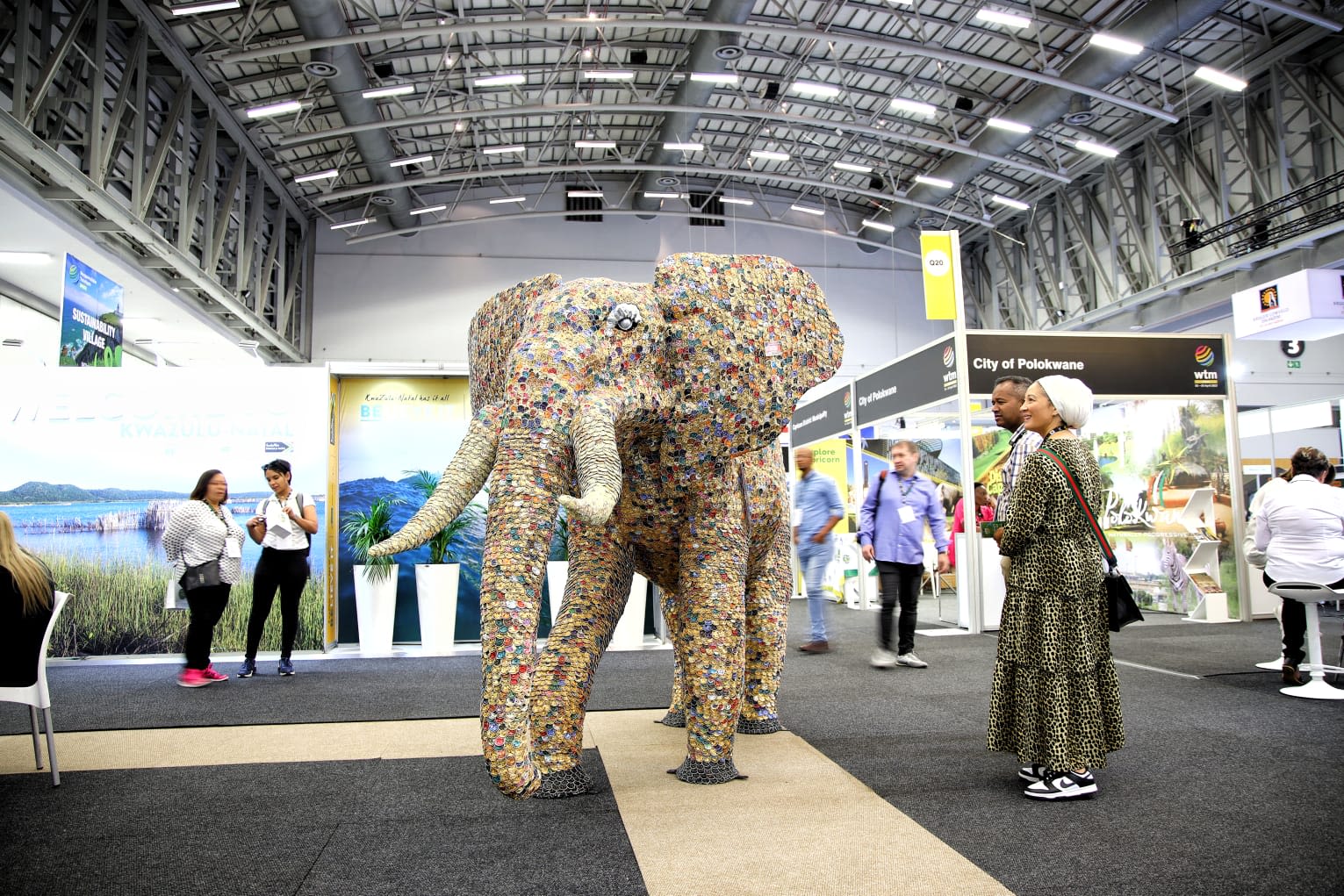 WTM Africa was back to pre-pandemic numbers with over 8,200 attendees over the course of the three days, almost 600 exhibitors, 49 new countries, 200 expert speakers, over 80 hours of content sessions, and 9,200 pre-scheduled appointments, a 35% increase compared to last year.
Reflecting on the sustainability initiatives at this year's event, Olivia Gradidge, RX Marketing Manager, Travel and Tourism said: "It's so important to be celebrating the work being done and showcasing the options available to the industry. There are many easy changes suppliers can make to better serve their clients and the environment, starting right now."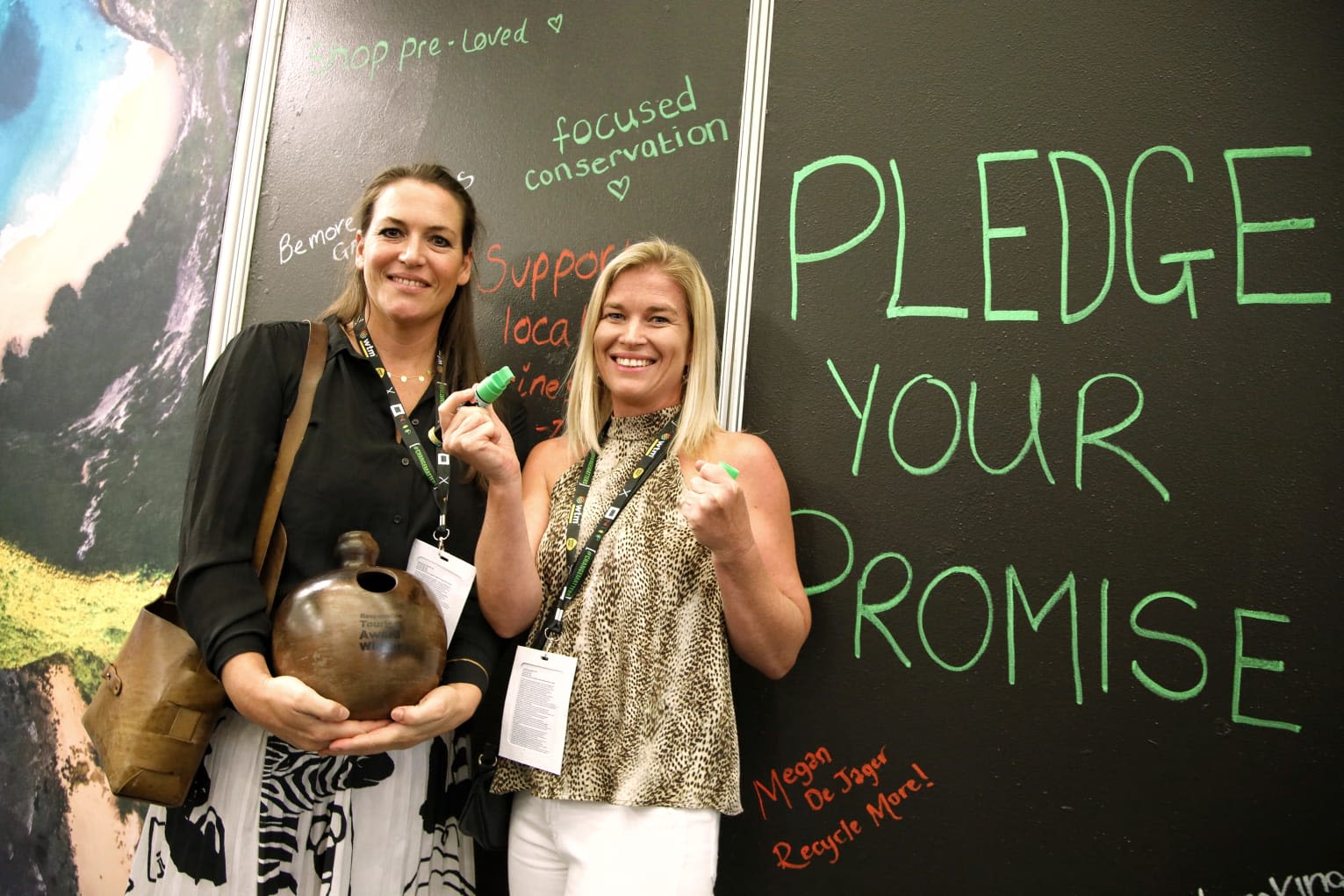 Cleaning up the beauty industry
Over the last decade, trends such as conscious consumerism, clean and green beauty combined with consumer calls to eliminate microplastics, for example, have put an increased focus on the industry's impact on our planet.
In March, in direct response to the growing movement towards a more conscious beauty industry, in-cosmetics Global launched a new sustainability trends report, which addresses the challenges and opportunities facing the industry in its ongoing journey to reduce its carbon footprint.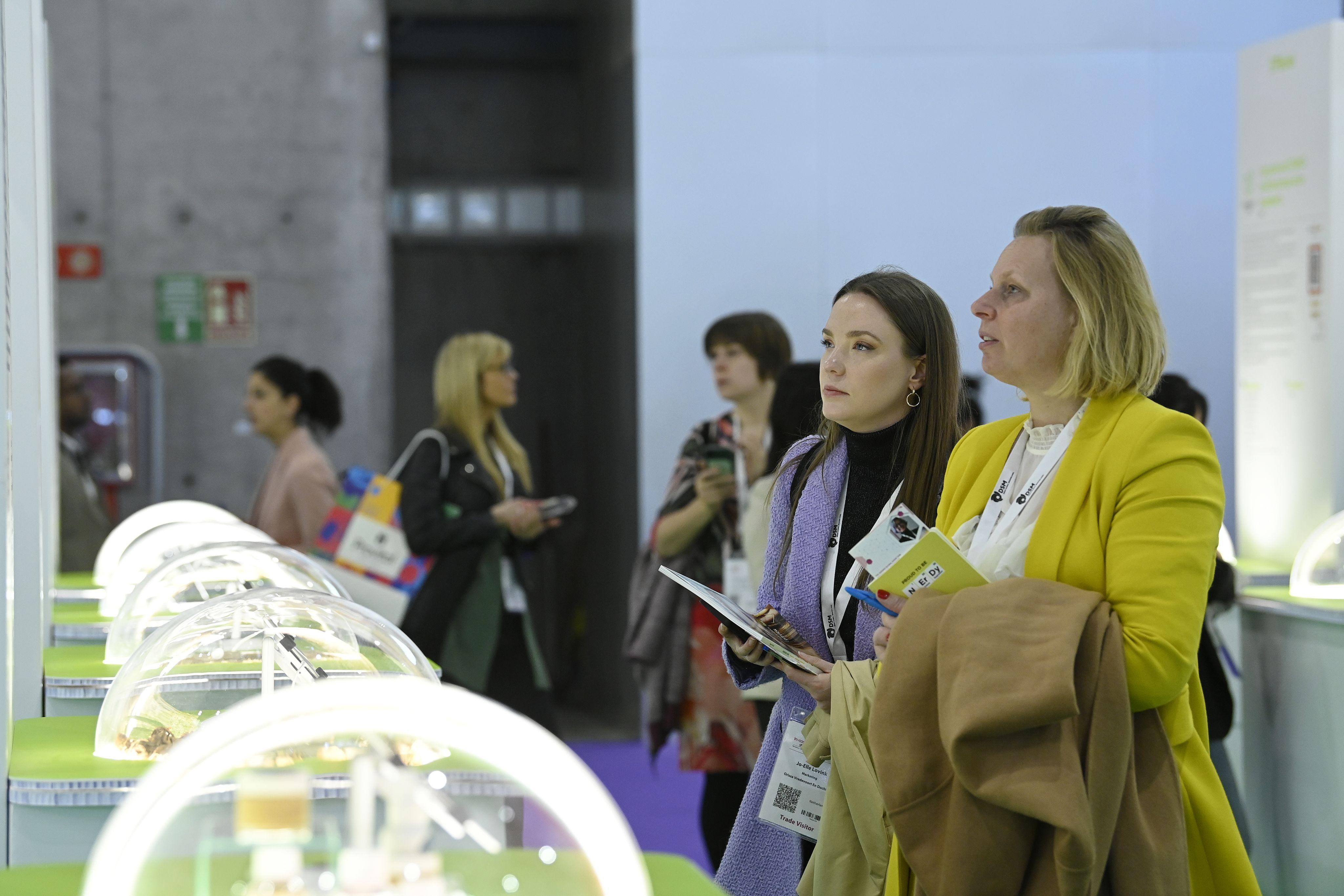 Following the path of a personal care product, 'Trends Barometer: Focus on Sustainability' looks at the state of the cosmetics and personal care industry through an eco-lens, combining insights and advice from leading experts including representatives from Weleda, Apivita, Beauty Kitchen, Ecovia Intelligence and others. It highlights how the onus is no longer placed solely on plastic packaging materials, but on the entire supply chain, from ingredient sourcing to sustainable disposal.
Echoing this on the show floor in Barcelona in March, in-cosmetics Global's new Sustainability Zone was introduced to expand the show's sustainability offering. Combining the sustainability display and theatre with a new sustainability pavilion, the new zone provided more information and opportunities for attendees looking to improve their carbon footprint.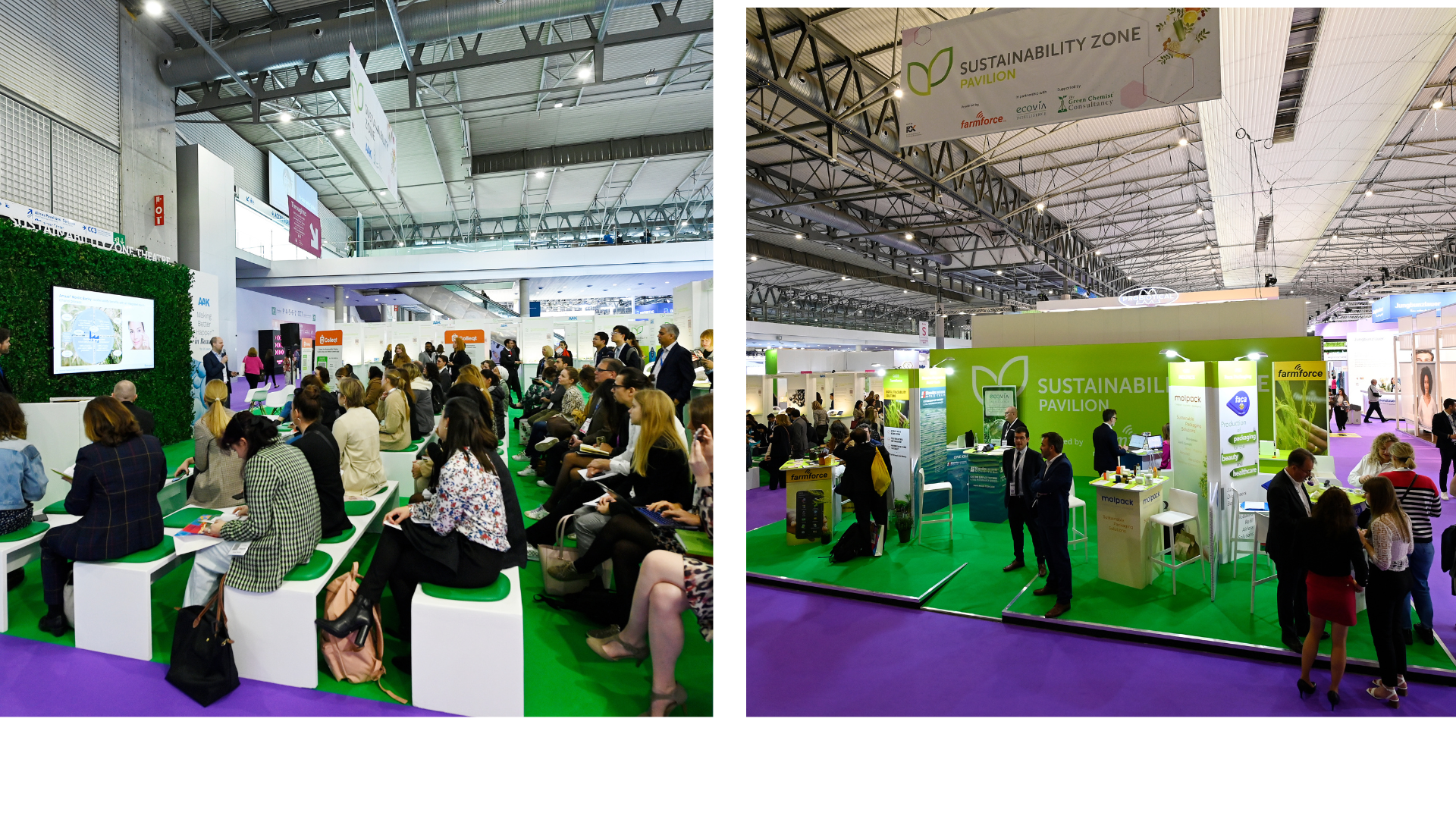 "Sustainability, and the concept of 'conscious consumerism', has gone from a nice-to-have to a must-have. Therefore, it seems imperative that this year's in-cosmetics Global show had sustainability at the forefront of discussions, with our premiere Trends Barometer report and our new Sustainability Zone leading this," said Roziani Zulkifli, exhibitions director at in-cosmetics Global.
in-cosmetics Global is part of the in-cosmetics Group which promotes science-led innovation, education, networking and collaboration through its world-leading events and online resources. Next up is in-cosmetics Korea, where 'clean beauty' is once again the dominant market trend, and which features a new 'Natural Extract Zone' for cosmetics brands and manufactures seeking to source natural alternatives to synthetic ingredients.
Reducing the carbon footprint of airports
Aviation has been a central focus of efforts to deal with climate change, accounting for between 2.5% to 3% of global CO2 emissions (Frost & Sullivan). As airlines focus on developing alternative fuels, improving aircraft efficiency and increasing usage of eco-friendly materials, airports are concentrating their efforts on optimizing their operations and energy usage to reduce their carbon footprint and noise levels.
At the forefront of driving collaborative sustainable airport growth is The Airport Show (9-11 May 2023), held each year in Dubai alongside the ATC Forum, Airport Security Middle East and the Global Airport Leader's Forum. Together they make up the world's largest annual airport event, leading innovations in airport sustainability, automation and urban air mobility.
A highlight of last year's Airport Show was the launch of the e-Apron, showcasing the latest electric ground handling equipment in partnership with dnata, Dubai's air travel and services provider. For 2023 this is being expanded into the Sustainable Apron highlighting all ground handling equipment that allow airports greener ground handling operations. In addition, a Sustainability Innovations Trail throughout the Airport Show will lead participants on a journey of discovery towards greater airport sustainability and operational efficiency.
The 2023 Global Airport Leaders' Forum (GALF) will once again bring together the foremost aviation policy, business and technology leaders from around the world for three days of knowledge exchange and best practice sharing. Over 600 delegates are expected to attend three dedicated sessions focusing on sustainable air traffic management and tech-driven growth. Meanwhile, the 10th 'Women in Aviation' conference will confer one of its six awards on 'the most sustainable company in aviation' as part of its mission to celebrate and increase gender parity across the Middle East's aviation industry.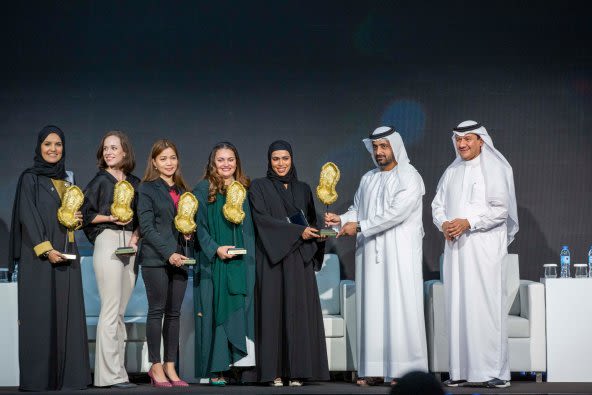 The Airport Show 2023 will also see the publication of a new white paper, developed in partnership with Frost & Sullivan, highlighting current and future trends in airport sustainability, AAM Simulation and digitization.