Big Data LDN.
Where data-driven businesses go to grow.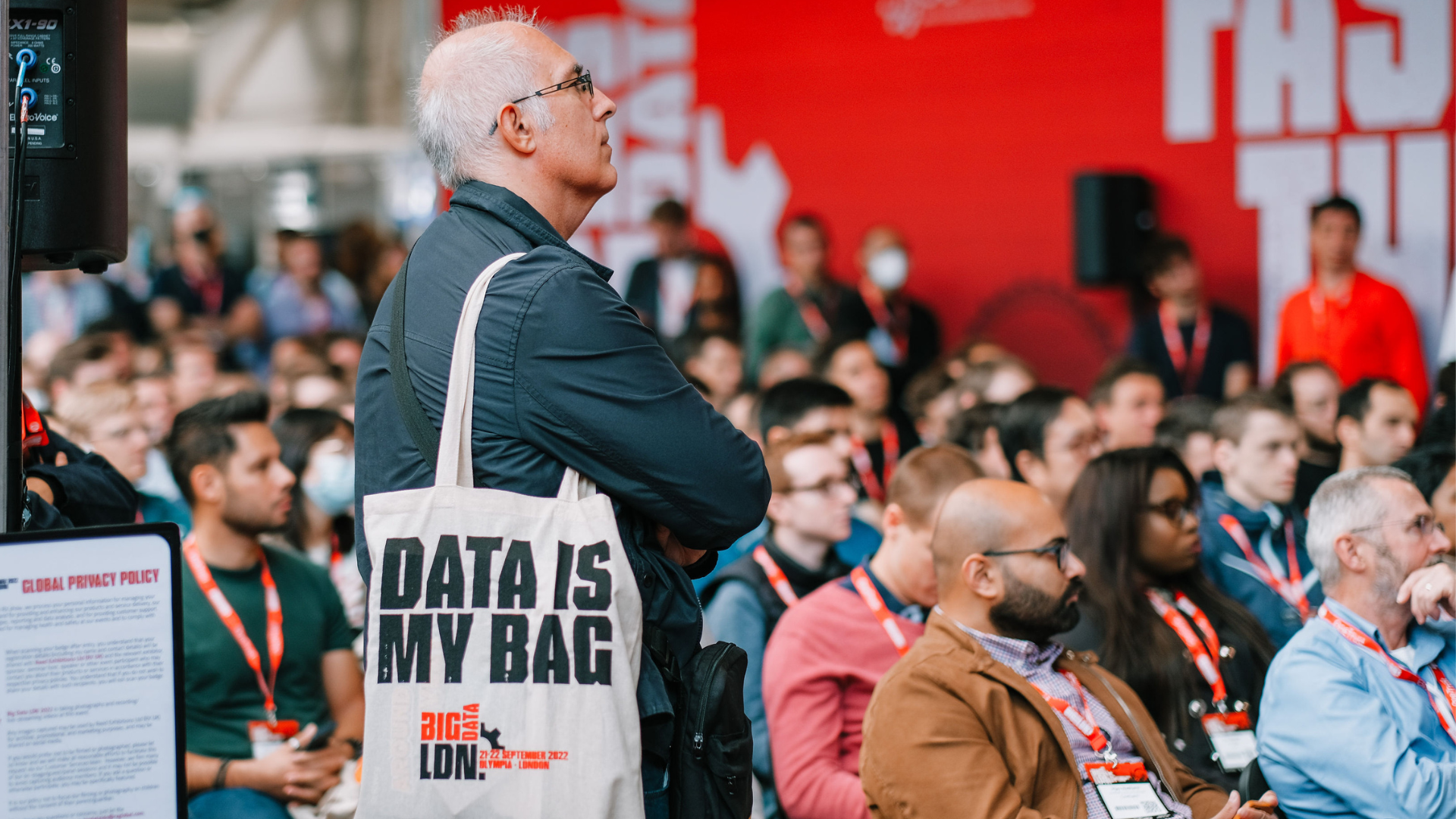 Big Data LDN (London), the UK's leading free-to-attend data and analytics conference and exhibition, attracted record attendance in September thanks to its open-door policy and exceptional content focused on how to build dynamic, data-driven enterprises. We share some insights into the event's successful business model.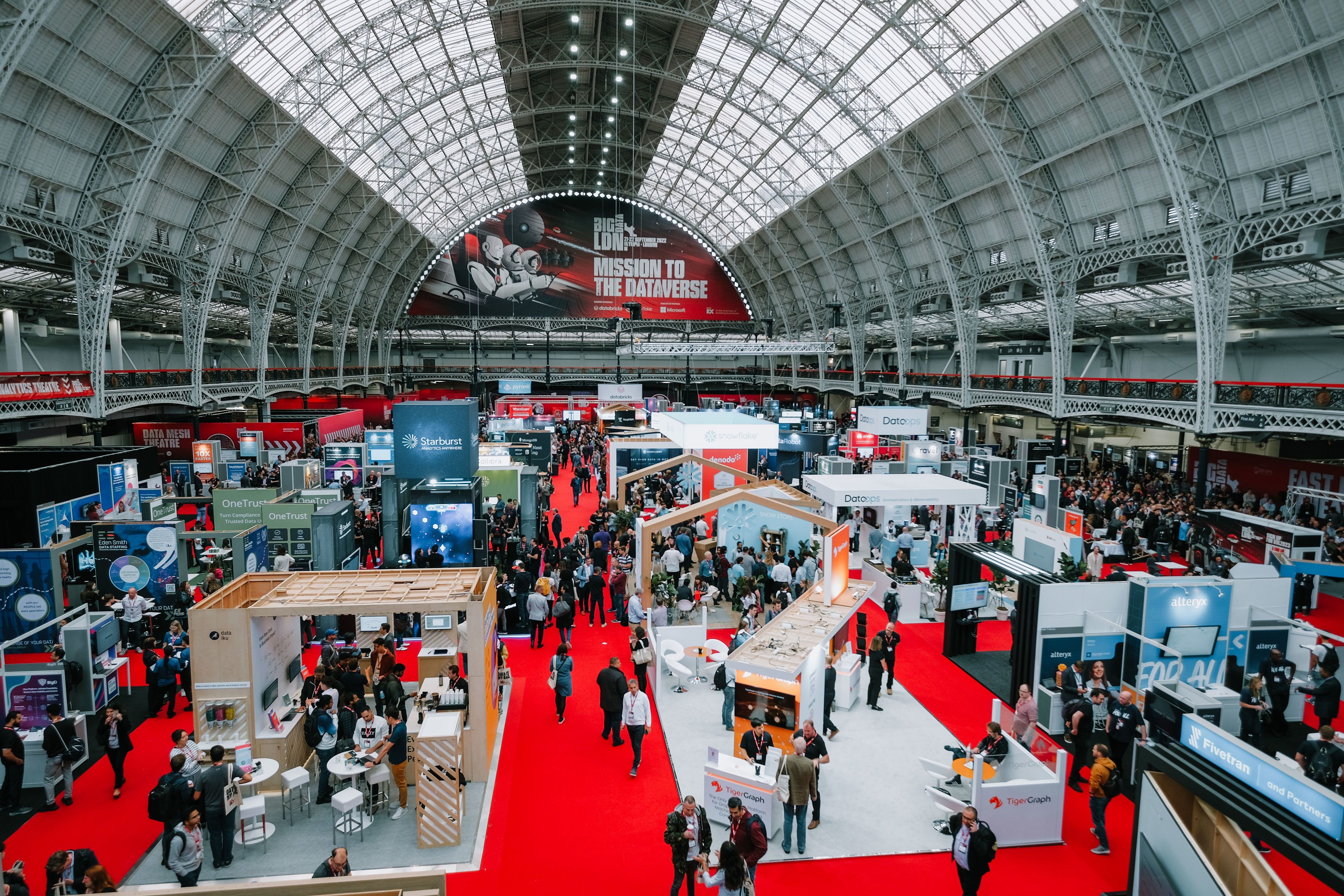 Walking the aisles at Big Data LDN last month, event founder and director Bill Hammond bumped into a highly respected figure on the global data science scene, who told him: "I love this event. It's like Christmas for data people." You only had to glance at the schedule to see what he meant.
Among the rockstar Keynotes were Zhamak Dehghani, Founder of the concept of Data Mesh, and Stand-up Mathematician and best-selling author Matt Parker whose YouTube videos on the world's biggest spreadsheet disasters have amassed over 100 million views.
High-profile organisations and blue-chip brands including Schroders, Google, Philips, Microsoft, Maclaren Racing, the NHS, the BBC, Channel 4 and the Bank of England shared best practice, ideas and real-world experiences across 12 conference stages – each one dedicated to delving deep into a specific hot topic or trend, including Data Driven Culture, Modern Analytics and DataOps.
And of the 170 exhibitors, more than 75 were first timers at the show, giving visitors the opportunity to discover a host of inventive start-ups, including Data Pipeliner, which aims to revolutionise how data lakes are built; IOblend, a disruptive advanced enterprise DataOps platform; and the Data Toolkit Company, a new initiative from Red Olive that develops ground-breaking new tools for data professionals.
"Big Data LDN 2022 was our biggest event yet exceedingly even our highest expectations," said Bill.
"Attendance reached 10,026, up 10% up on our previous pre-pandemic peak of 9,150. And the record-breaking number of exhibitors – so many of which are new to the event – is testament to the incredible period of creativity in which the data market finds itself."
"Visitors immersed themselves wholeheartedly in the conference programme, taking full advantage of the chance to learn from specialists on the frontline of the industry" continued Bill. "Session after session, our theatres were packed. From start-ups to industry giants, we're thrilled to provide a platform for data teams to enhance their capabilities with best-of-breed tools and learn from the sector's most experienced and interesting minds."
"We are at BDL because London really is at the cutting edge of data analysis and technology" said Chris Gladwon, Co-founder and CEO of Ocient, one of many happy exhibitors.
"The scale, complexity and sophistication of the customers, the systems they are deploying, and the vendor activity here really is top tier. BDL London is the place to be. Everybody is here, the place is packed."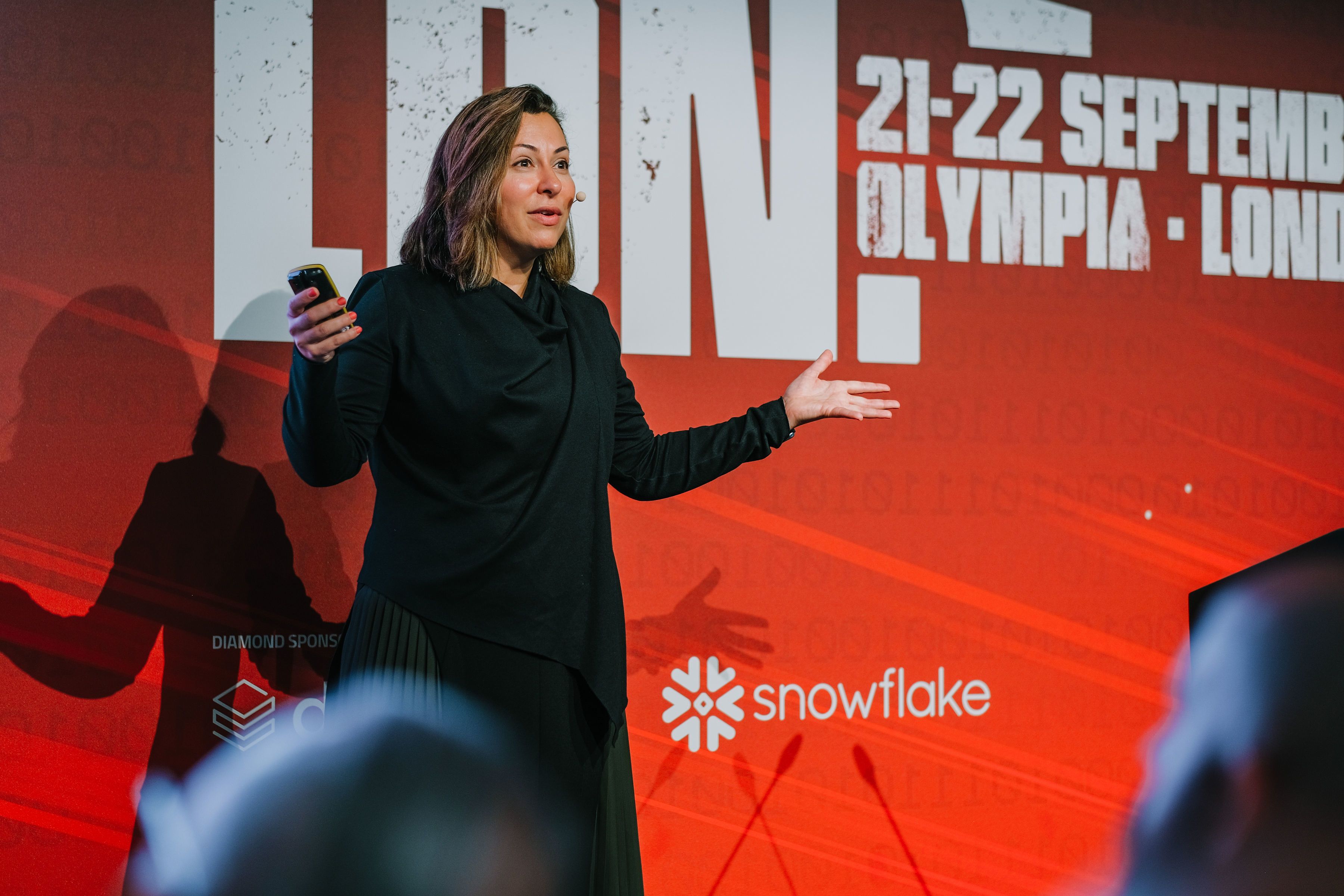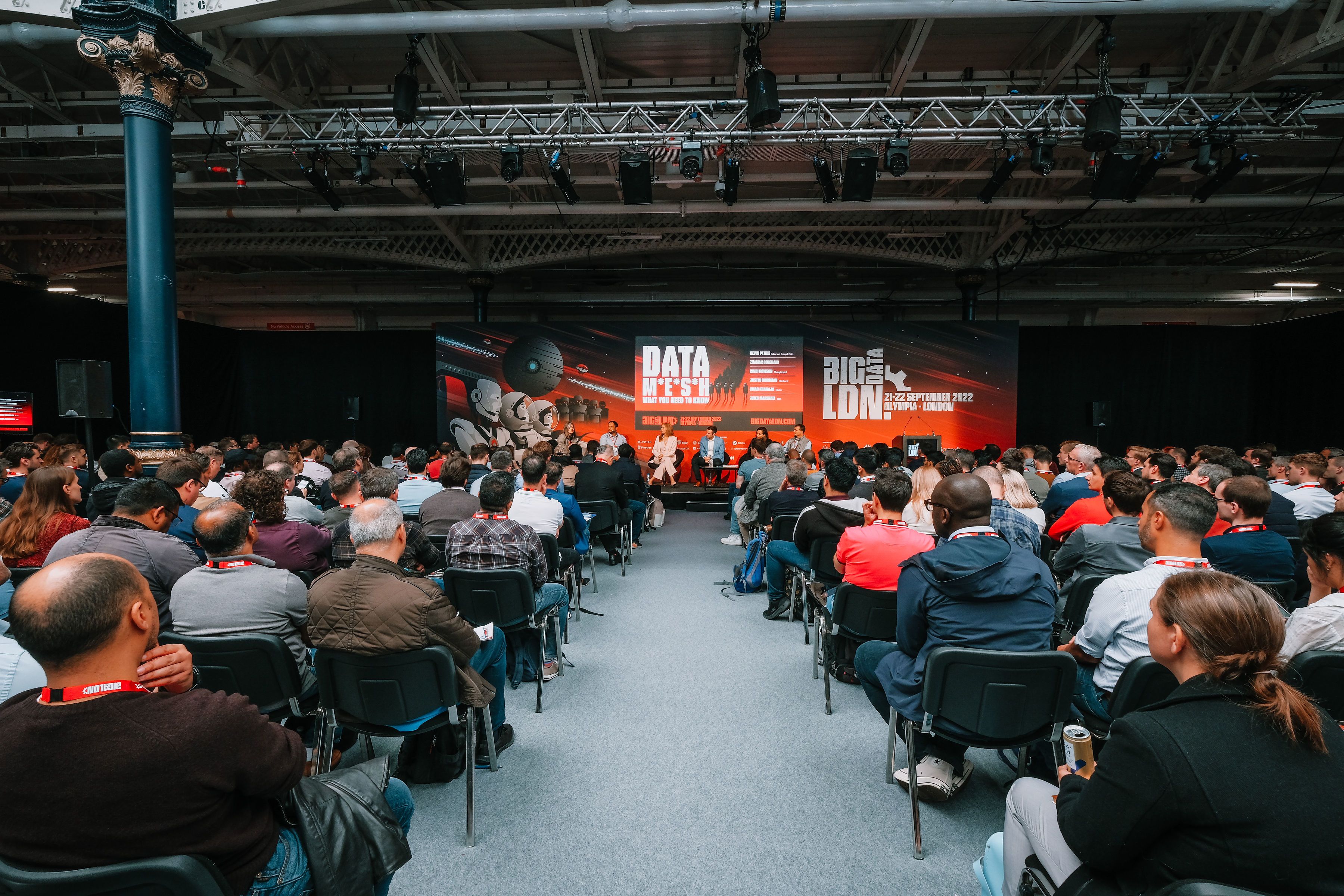 Content led, business driven
Unlike many tech summits, which charge significant sums to attend, Big Data LDN is free to all delegates. "In today's data-driven world, where investment decisions have such huge consequences, decisions are increasingly taken by teams of business and technical specialists, from senior directors down to junior engineers" Bill explained. "To attract these teams we knew, right from the start, that we had to deliver exceptional content, and make the event as accessible as possible, which meant free to attend."
Providing access to these procurement teams is what sets Big Data LDN apart and is one of the key reasons vendors and sponsors are willing to put their trust, and their money, into the event. One leading UK bank sent over 30 people to BDL this year including data engineering, data science people, and executive management.
"The breadth and depth of the subject matters covered across our 12 conference theatres reflect the diversity and dynamism of the data industry today," said Bill. "We owe it to our visitors to provide opportunities to learn about these topics from the sector's most exceptional leaders and specialists."
The Big Data LDN team took a bet at the beginning of the year that Data Mesh would be a big topic, and sure enough, it has become one of the most talked about trends in data. Zhamak Dehghani's keynote created a huge buzz and sparked a great debate on why Data Mesh has gone mainstream, what businesses need to know before starting a project, and the potential benefits of adoption.
Securing the participation of Matt Parker, the Stand-Up Mathematician, as the closing keynote was another great call. "Matt shared the world's biggest spreadsheet mistakes and data disasters, and it went down a storm with our audience," said Bill.
"We always try to send people away from the event feeling that have been entertained. Scheduling Matt as the last keynote also helped to maintain energy levels on the final afternoon. Our exhibitors want to get a good return on investment, and we owe it them to keep the footfall high, right until the end."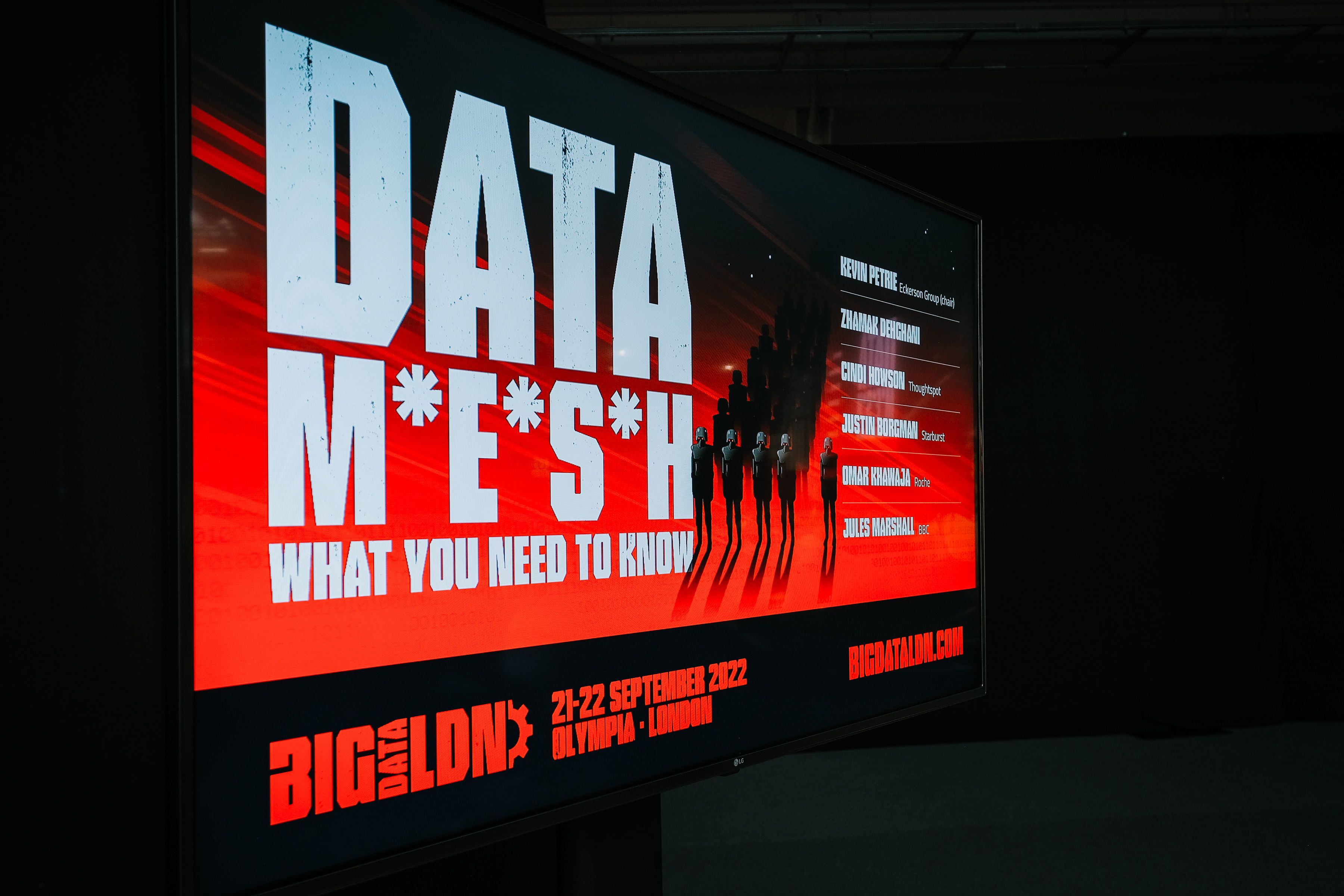 Well connected
Big Data LDN 2022 was the first edition of the event to be held since RX acquired the conference and exhibition in January 2022. In 2017, after just one event, Bill and his team was approached by the first in a long line of suitors. "Most of them wanted to fold Big Data LDN into a broader tech event, but we always felt that was the wrong answer" he explains. "The data community is pretty tribal, and we knew we had the potential to scale the brand up into something much bigger. RX's approach was completely different. They wanted to preserve the identity of the show, put more resource behind it, and help us to build the event with support from their suite of technology platforms, global network and operations expertise."
As well as a being a great portfolio fit (RX also owns the Infosecurity brand), RX is exactly the type of big data user BDL is aimed at. Over the past two years the company has been developing its own proprietary digital and data analysis tools to increase customer engagement, insights and leads at every stage of event participation. These include Emperia, a smart lead capture and analysis tool, and Exhibitor Dashboard, which is ushering in an exciting new era of data-driven event performance analysis.
RX is part of RELX which has undergone its own dramatic transformation over the past 10 years from a media group to a global provider of information-based analytics and decision tools for professional and business customers.
"If anyone gets Big Data, it's RELX. Active in the risk, scientific, technical and medical, legal and exhibition sectors, it is amongst the biggest investors in the UK market in this kind of technology. RELX has been sending large teams to Big Data LDN since the event began and being able to draw on their extraordinary expertise, insights and resources is a huge bonus"
Manca Vitorino is Director of Operations for ICIS, a division of RELX which provides global commodity intelligence for the energy, chemical and fertilizer industry. "I was delighted to see Big Data London come under the RELX umbrella as it fits in well with the overall data and analytics strategy of the business" she said. "BDL has been a "must-attend" conference for data professionals from its very beginnings, from a networking, learning and inspiration perspective."
"This year, I found there were two main themes" she observed. "Data mesh, and what I felt was the most critical and refreshing change, people and data culture. I thought this was incredibly well timed but also a great indication that the data community is maturing and shifting some of its focus from technology solutions to people and change management. Aside from that, it was wonderful to connect with colleagues and data friends after Covid and rebuild some of those relationships, share experiences and explore new collaboration opportunities."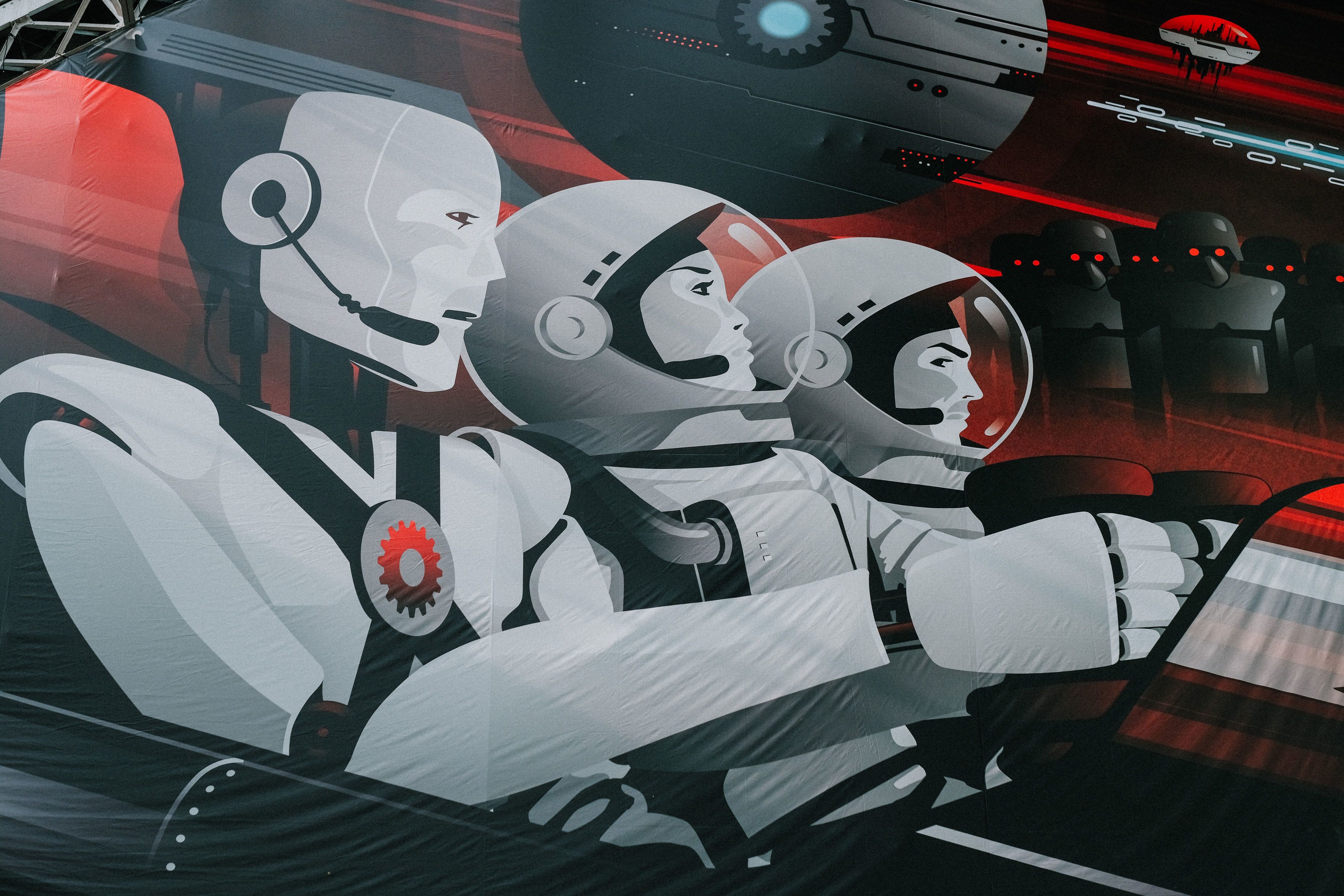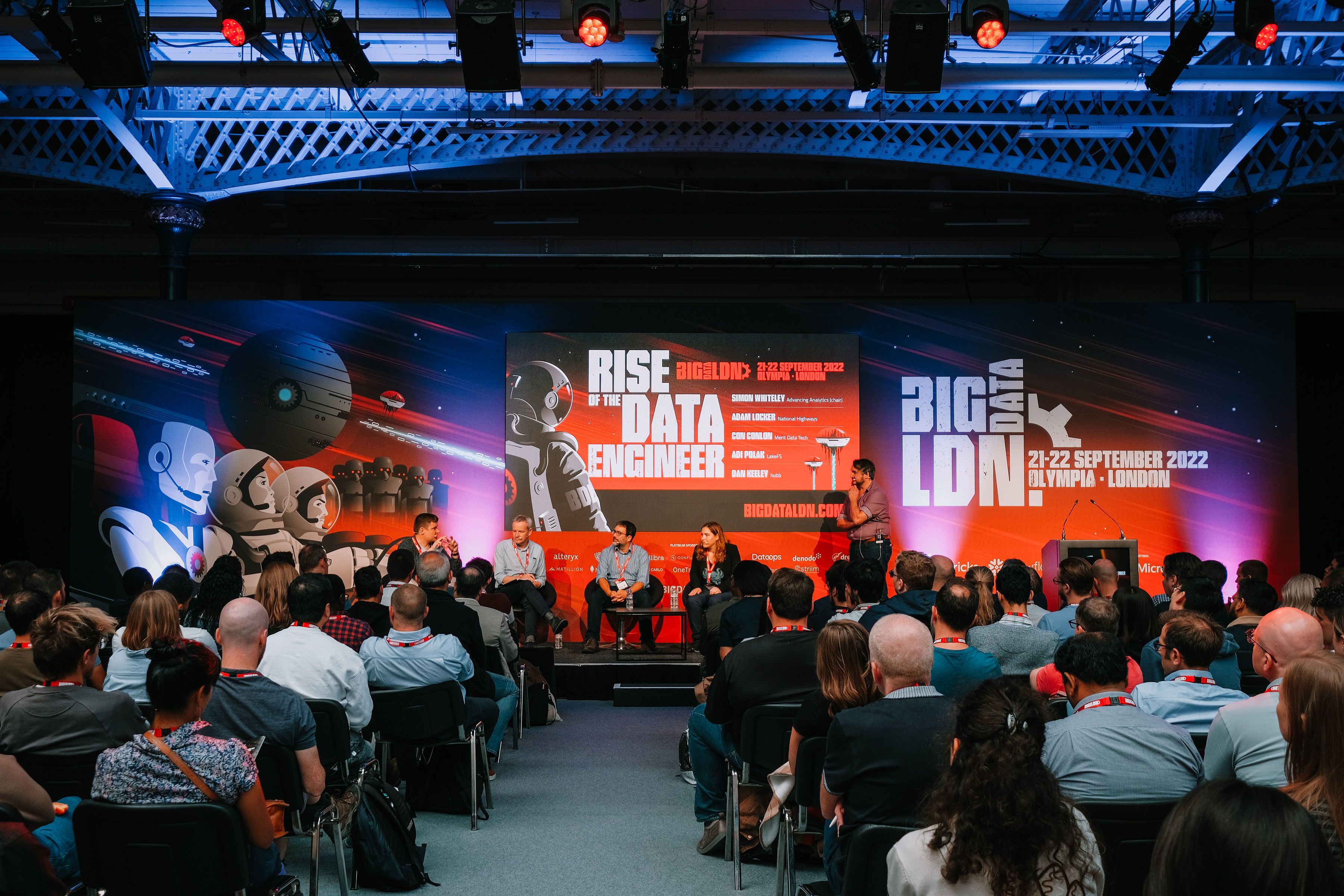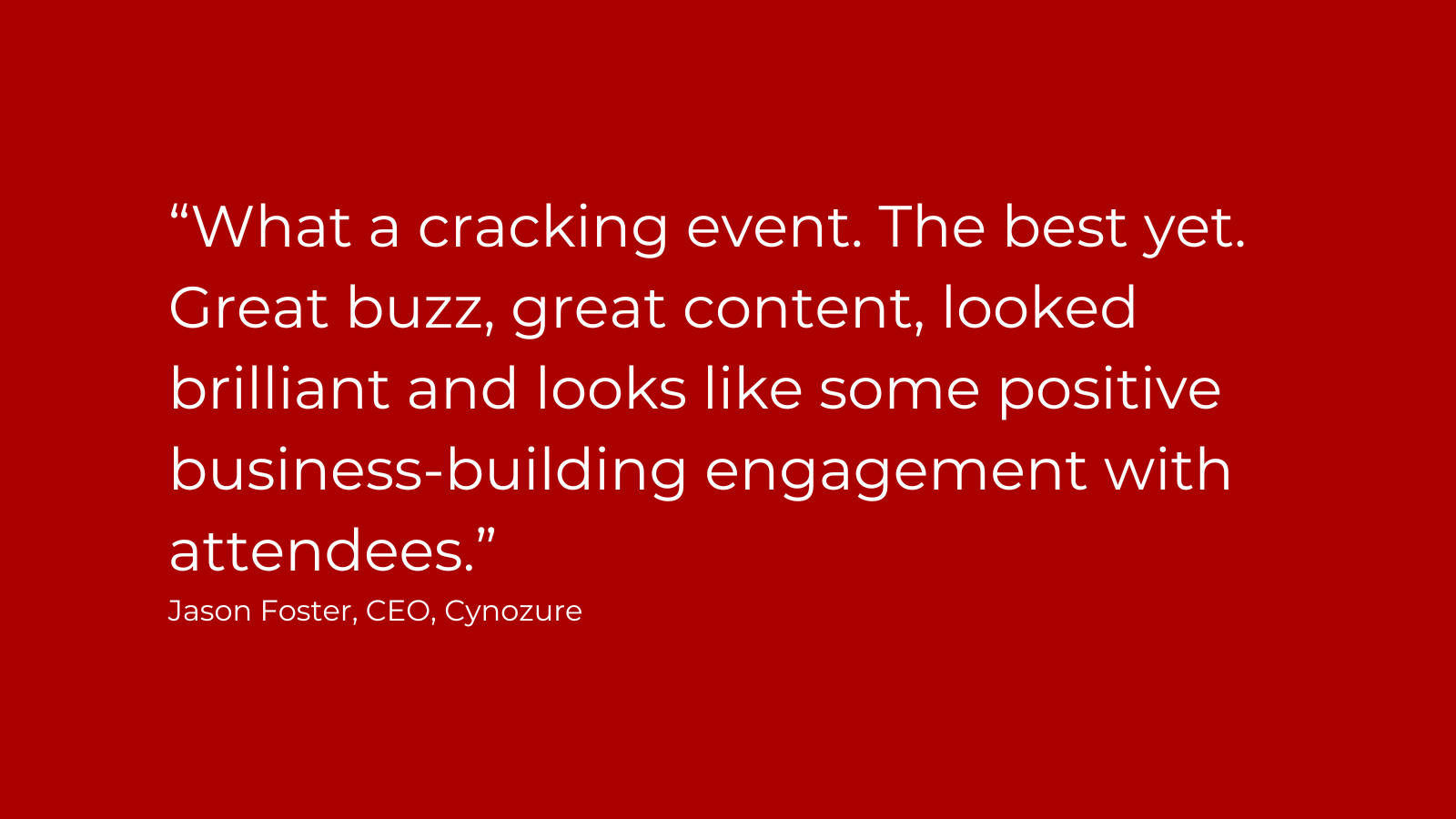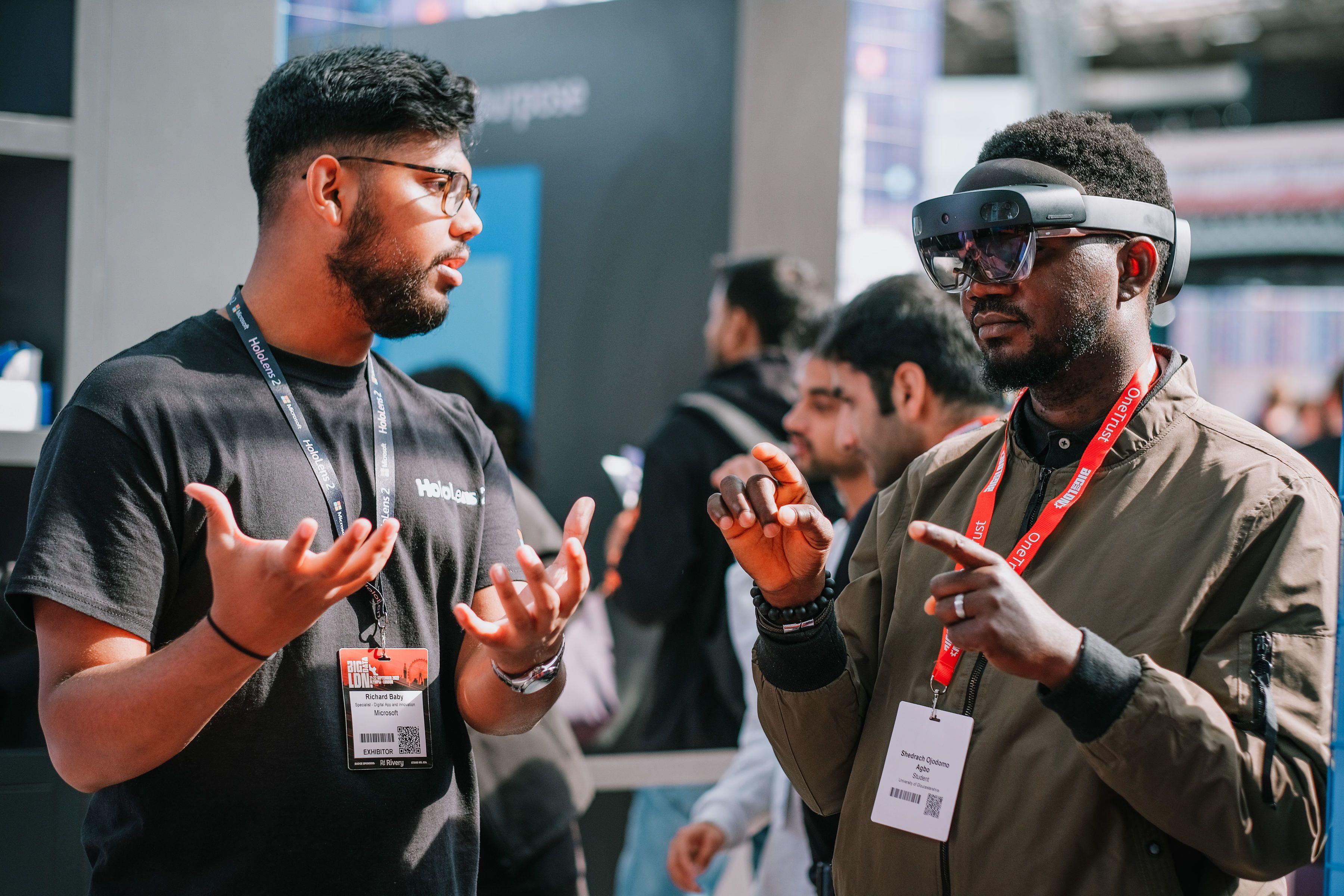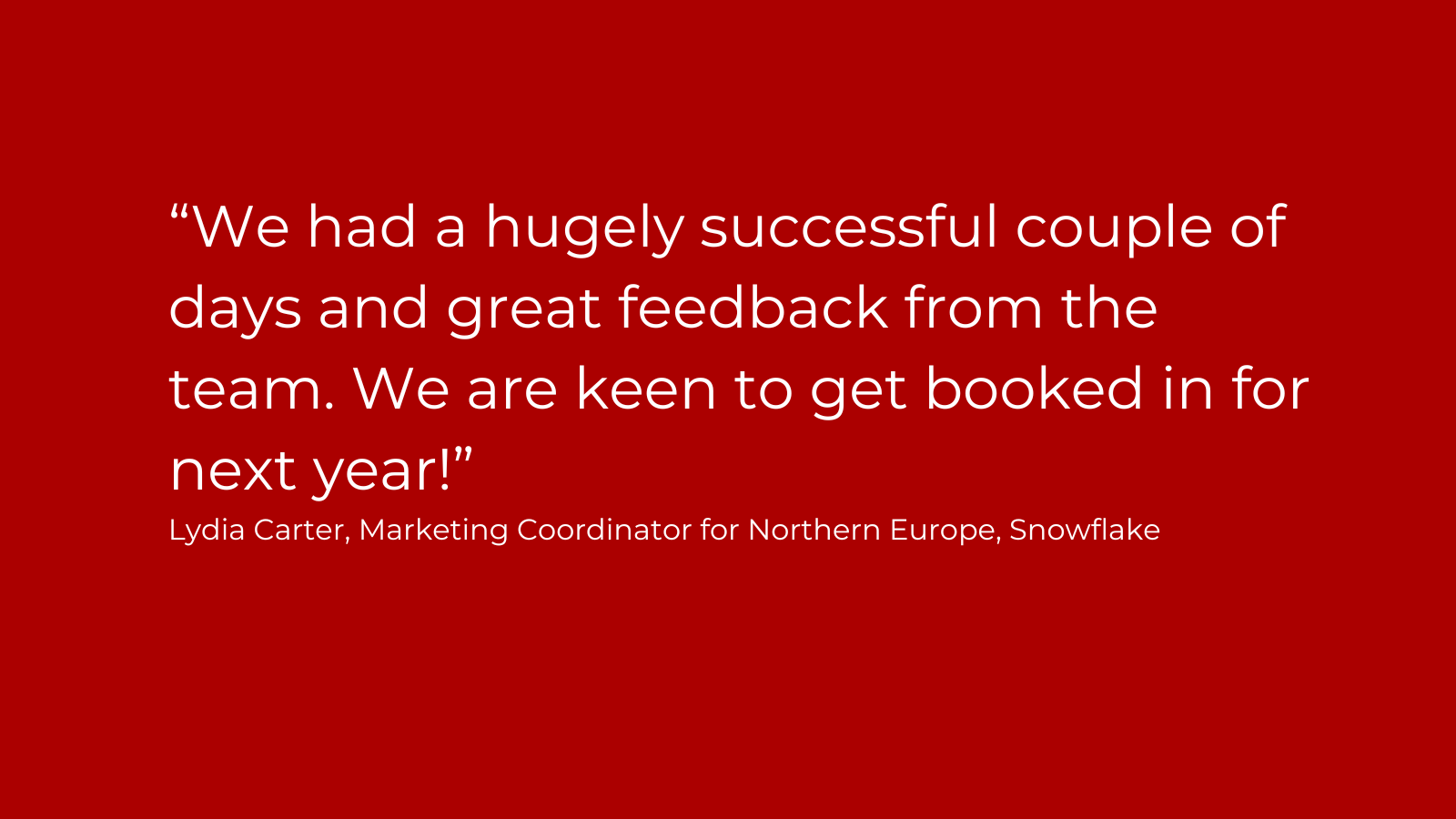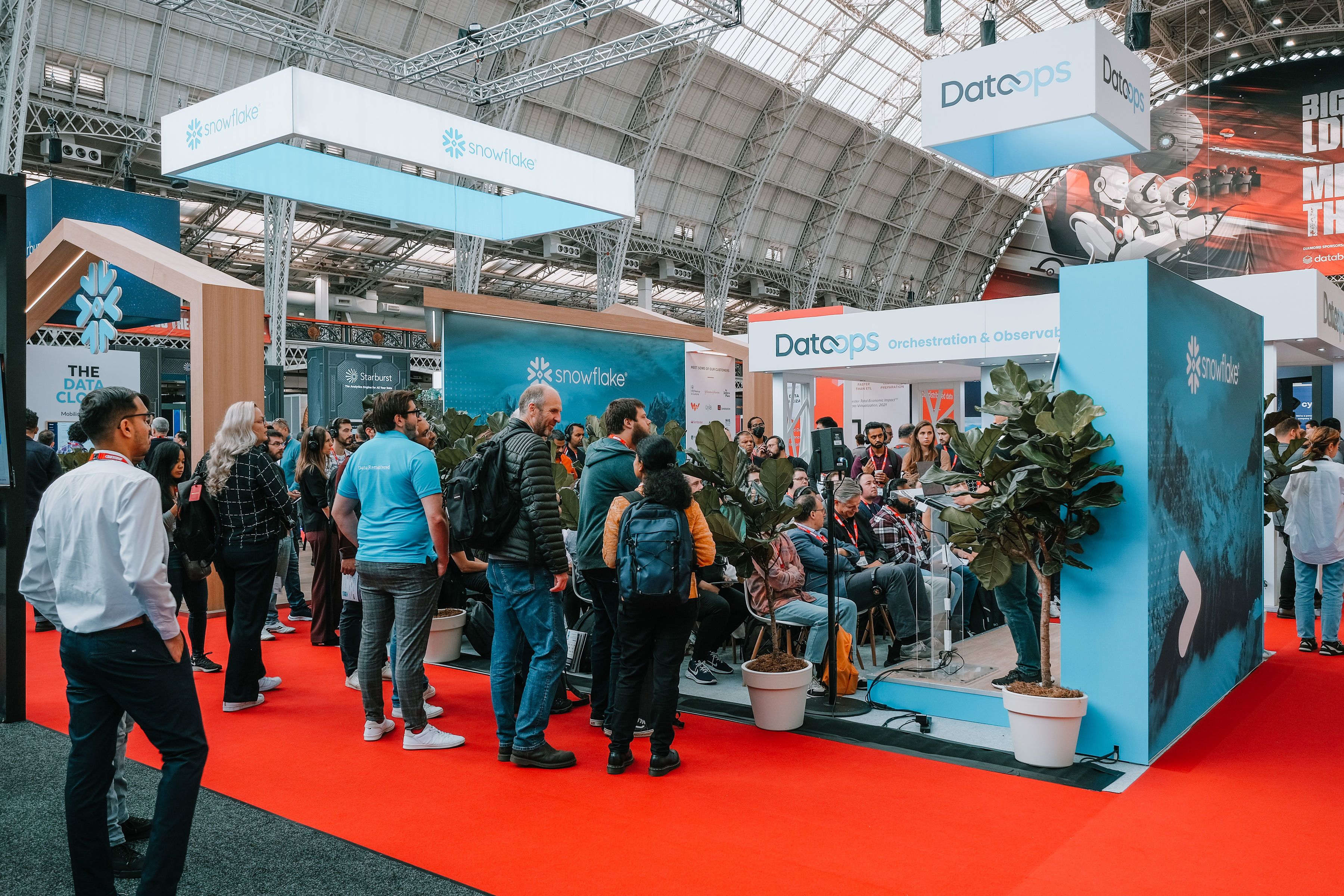 Item 1 of 5