RX owned GamesIndustry.biz has announced the winners of their 2021 Best Place to Work Awards, recognising the best gaming employers in the UK industry.
The 20 Best Place winners were revealed at a special video ceremony on 16 September, alongside the winners of seven special category awards, including for diversity, health and wellbeing, and environmental awareness.
The ceremony featured over 50 employees talking about their experiences in the games industry, and offered top tips on attracting diversity and supporting the mental health of gaming teams. There were also special guests presenters, including Ukie's Dr Jo Twist and industry legend Ian Livingstone. The awards were sponsored by Amiqus, Games London, Hutch Games and Playground Games.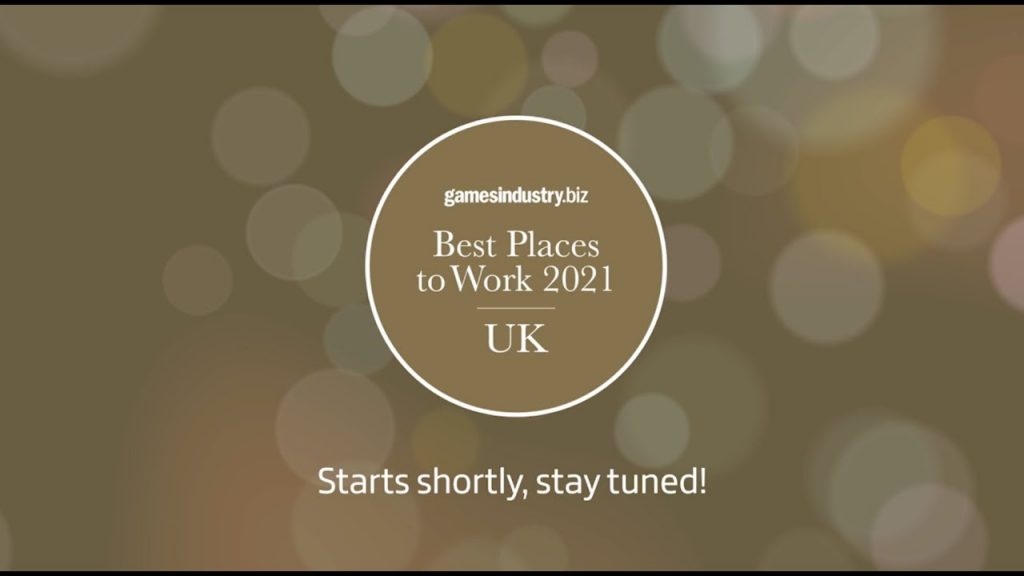 Harinder Sangha from Sumo Leamington was crowned the UK Best Boss, while Creative Assembly's Emma Smith won the G into Gaming Award for her work in supporting diversity in the games business.
The highest scoring winners in the small companies category (10 - 50 staff) were Failbetter Games, Ico Partners, Indigo Pearl, Mojiworks, No Code, Red Kite Games, Ripstone and Snap Finger Click. The best mid-sized companies (50 - 200 employees) were Criterion, d3t, Electric Square, Hutch, Lab42, Space Ape Games and Studio Gobo. And the top large companies (200+) were Creative Assembly, Double Eleven, NaturalMotion, Playground Games and Sports Interactive.
The GamesIndustry.biz event is all about making the games industry a better place to work, and the awards themselves are decided by an in-depth company and staff survey. Employers are asked to provide information on areas such as pay, holiday, benefits and social activity. But the winners are ultimately determined by the employees, who are invited to respond to nearly 60 statements about their working environment, work/life balance, management, diversity and more. Participants can opt to receive a short report (for a small fee) featuring their overall employee scores and how they compare so that they can identify any areas of improvement.
"We surveyed thousands of employees as part of the Best Places to Work Awards and the responses we got were really reassuring." "It has been a nightmare year of horror stories in games around abuse, harassment, toxic cultures and crunch, but it's pleasing to see that simply isn't the case everywhere."

"For the staff that we surveyed 94% said they were satisfied with their employer, 85% said they looked forward to going into work most days and 97% said they like the people they work with. But best of all 94% fell that their bosses care about their wellbeing. These are amazing results. There are areas of improvement, particularly around staffing levels and diversity of all kinds. But ultimately the data shows that at the right company, this is an exciting, motivating and brilliant industry to be a part of."

Christopher Dring, Head of GamesIndustry.biz
Now in their 5th year in the UK, the GamesIndustry.biz Best Place to Work USA Awards took place for the first time on 8 July 2021, with the inaugural Canada awards scheduled to take place on 8 November 2021.
GamesIndustry.biz is the market leading website and community for news and information about the global video games industry, with over 130,000 registered users spanning every part of the industry, from design, development, publishing, marketing, distribution and retail through to media, freelance and students.