The power of Networking at live events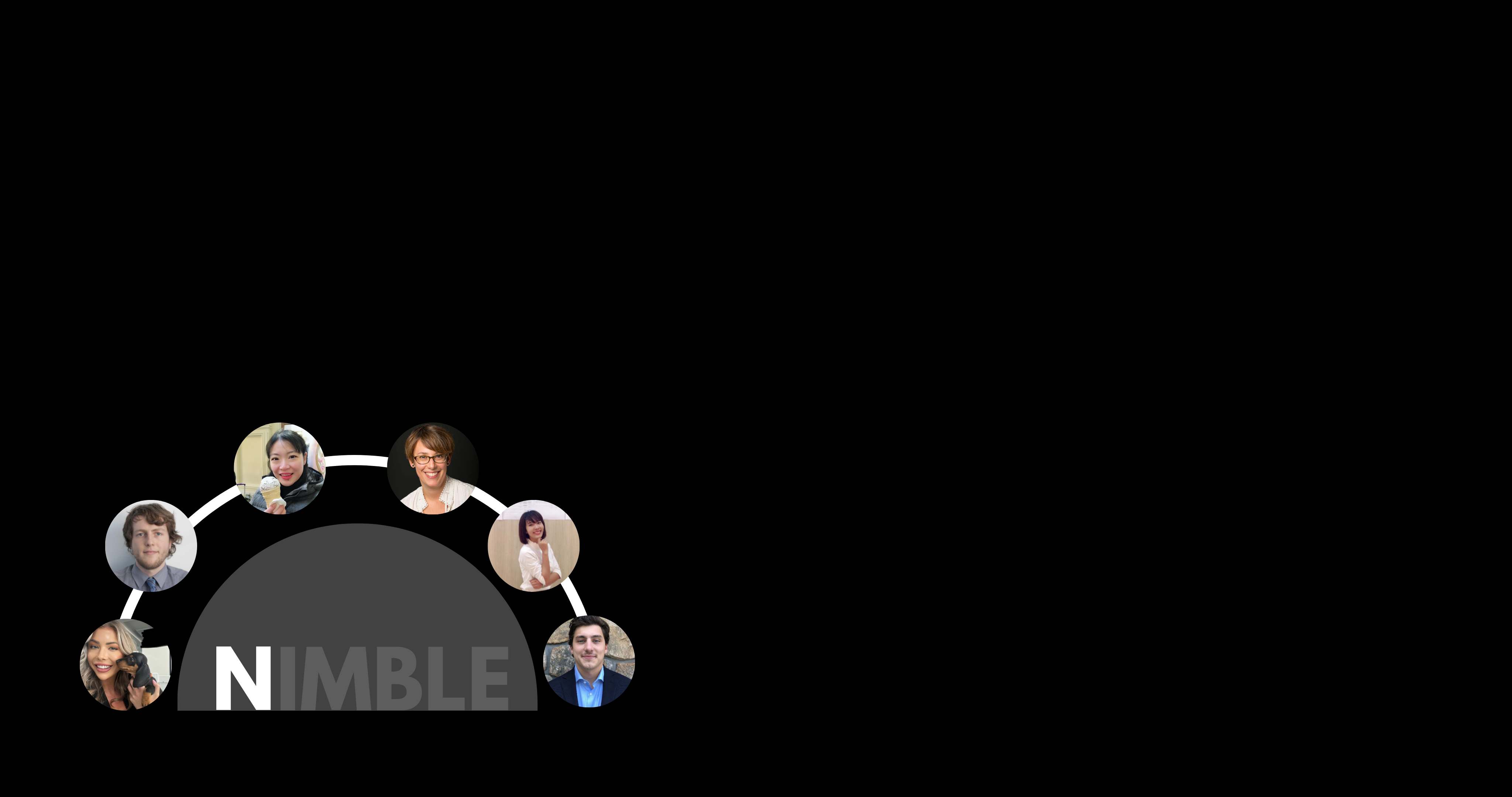 N is for Networked in RX's NIMBLE culture code, because personal connections lie at the heart of business building. Meet six award-winning RXers whose natural ability to reach out to their colleagues and partners is opening up exciting new opportunities for our customers to connect and do business at our face to face events.
Sandrine Cerati, Technical Services Director, France
As Technical Services Director, Sandrine Cerati has one of the most cross-functional event jobs in RX and her ability to maintain close links with all her teams makes her one of the most networked people in our French operation. She knows everyone, and everyone knows her! Sandrine's varied experiences during her 23-year events career at RX ‒ as a sales representative, customer relations manager, marketing director and now exhibitor technical service director ‒ place her at the crossroads of the various departments. Her ability to see each live event through the eyes of customers, colleagues and contractors alike enables her to understand their different needs and expectations and deliver on them. Affectionately referred to by her colleagues as the 'Swiss Army Knife' of RX France, Sandrine is as familiar with the overall vision of each event as the day-to-day realities on the ground. Which is why she is always present at every show build-up and opening, ready to roll up her sleeves and give her teams, and exhibitors, the benefit of her industry connections, experience and technical expertise.
Hannah Ware, Customer and Business Services Manager, UK
Networking is about sharing, not taking ‒ something Hannah Ware clearly understood when she stepped up to support the global rollout of RX's Exhibitor Dashboard. Exhibitor Dashboard is an exciting new RX tool which gives our exhibitors the data and insights they need to measure and improve their event performance. Hannah was responsible for introducing Exhibitor Dashboard to our UK business but as she quickly came to understand the benefits of the product and its significance for our customers, she reached out to our global customer success team, bringing together 70 colleagues from around the RX world to share her knowledge and increase their engagement. Her networking skills are helping to unlock the value of Exhibitor Dashboard for growing numbers of our customers so that they can take data-driven decisions to improve the return on their investment in our smart events. Hannah is an inclusive networker, who is actively interested in learning from other cultures. Above all she is an instinctive networker who instils in her colleagues the value of doing the right thing – even when no one is watching.
Liz Gu, International Sales Manager, China
RX is in the business of building businesses at over 400 events in 22 countries across 43 industry sectors. Through our international network of sales promoters and agents we help our customers to expand their export business by supporting their entry into new markets – something at which Liz Gu is a consummate professional. Since joining our Asia team in 2021 Liz has significantly expanded our agent sales network in Thailand, Vietnam, Malaysia, Australia and New Zealand enabling many more international customers to access new export business at our events. Networking across different countries and cultures requires sensitivity, diplomacy and adaptivity, and Liz's interpersonal skills are such that she can always find common ground. Liz is unphased by difficulty – when government subsidy for a large national pavilion was withdrawn last year, she quickly reached out to her network to find new funding for the exhibitors. Being part of a global company, Liz seizes every opportunity to collaborate with her RX colleagues and to learn from them. In 2022 she joined the RELX mentoring network connecting with a senior colleague at Cirium in the UK to sharpen her key account management skills, to the benefit of her clients everywhere.   
Sam Maher, Junior Tech Architect, Global Tech
In April 2022, RX went live with its Mercury registration system which makes it as easy as possible for our customers to register for, enter, and do business at our face to face events. As a Junior Tech Architect, Sam Maher's day job is to manage our internal IT helpdesk which he does with great competence and good humour; but he went out of his way to learn about Mercury and to connect with the first RX show teams to introduce it. His valuable guidance helped them to ensure its successful on-site implementation. With a passion for working on and organising access control at pop festivals in his spare time, Sam voluntarily combines his hobby with his core expertise in systems, hardware and application support to make a real difference to the success of this transformative technology, while contributing to the goodwill and business building that takes place at our shows.
Doan Thi Thu Thuy, Project Coordinator, Vietnam
Networking skills are an essential part of being a successful project co-ordinator – and few projects are as exciting and challenging to co-ordinate as a live event with an immovable deadline. Thuy joined our team in Vietnam two and half years ago and has been proactively reaching out to support her RX colleagues on leading events such as Metalex ever since. She provides a vital link between the sales and marketing teams, assisting with customer communications and guiding exhibitors on the use of digital tools such as Emperia, RX's lead generation app. She supports the Operations team to ensure exhibitors submit their order forms in time to get the onsite services they need. She works closely with our international sales team and agents and liaises with industry associations to support the successful participation of exhibitors in new export markets. And she does it all with great diligence, positivity and good humour, putting everyone she connects with at ease. In short, every event team needs a Thuy!
Justin Miller, Industry Relations Manager, USA
When Justin Miller joined RX 11 months ago, he knew few people in the security and intelligent transportation industries. In the short time since, he has perfected his communication and networking skills and stepped into an attendee acquisition role on ISC Expo, Natural Disaster & Emergency Management Expo (NDEM) and ITS America Events. He is now hard at work creating new partner relationships, identifying top buyers, promoting the brands to prospective visitors, and building business for ISC Expo, ITS World Congress and NDEM exhibitors. He collaborates daily with his colleagues in sales, operations, fulfilment and marketing to build his knowledge and networks and offer support. Anyone who knows Justin would agree he is a team player, loves to learn, and likes to keep busy ‒ which is never a problem working at RX!   
The RX NIMBLE culture code provides a platform of six strengths that ensure RX is the best place for our customers to build their businesses – and the best place for ambitious event professionals to build their global event careers. Coming up next in our NIMBLE series – I for Inclusive.