RX empowers women's health and wellbeing in Japan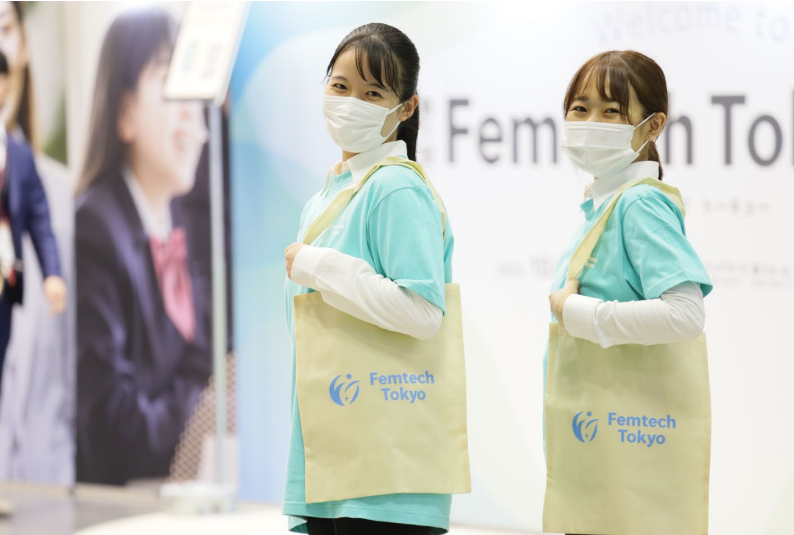 Femtech Tokyo is not only helping Japanese women to take control of their health and wellbeing; it is also informing RX Japan's journey to becoming an inclusive employer, and supporting women in the wider community.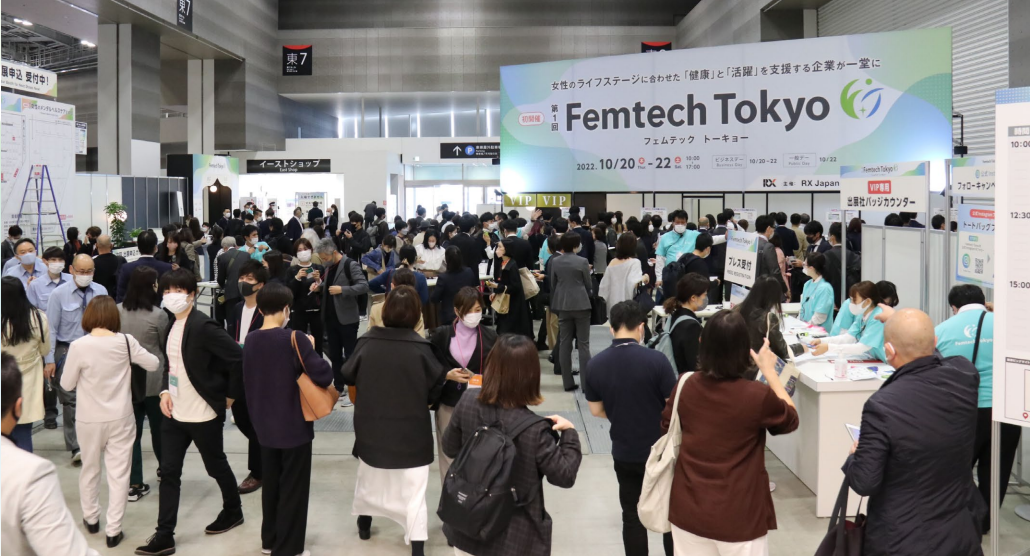 'Femtech' refers to technologies specifically focused on women's health, covering a broad range of areas from hormonal disorders and period pain to fertility, birth control, sexual wellness and the menopause. The term was coined in 2016 by Ida Tin, founder of the period and ovulation tracking app Clue, as a way to legitimise the female health technology market and drive investment and innovation in the space.
Historically, medicine and its technologies have been dominated by male experts, with industry attention being largely centred on men's bodies and male experiences of illness. Awareness of this inequality, or the 'gender health gap' has grown significantly over the past five years, driven by social justice and equality advocates, and accelerated by COVID-19. According to U.S. research company Frost & Sullivan, the global market for femtech is expected to be worth over USD40 billion annually by 2025.
The idea for Femtech Tokyo arose when Atomu Shimoda, Event Director for AI Expo, came across an article on the subject of femtech while researching new advanced technologies. "Women have these problems and difficulties every day, and technology can help solve them, so I thought, why not launch a dedicated exhibition?" he explained.
RX quickly saw the huge potential for this market; but also that Japan was lagging behind due to long-held taboos around women's health which make it difficult for women to talk openly about what are perceived in Japan to be 'delicate' issues.
Femtech Tokyo was conceived to help to disrupt these outdated ideas and make a significant impact on society by raising awareness about women's health, driving femtech innovation and empowering women to take control of their wellness.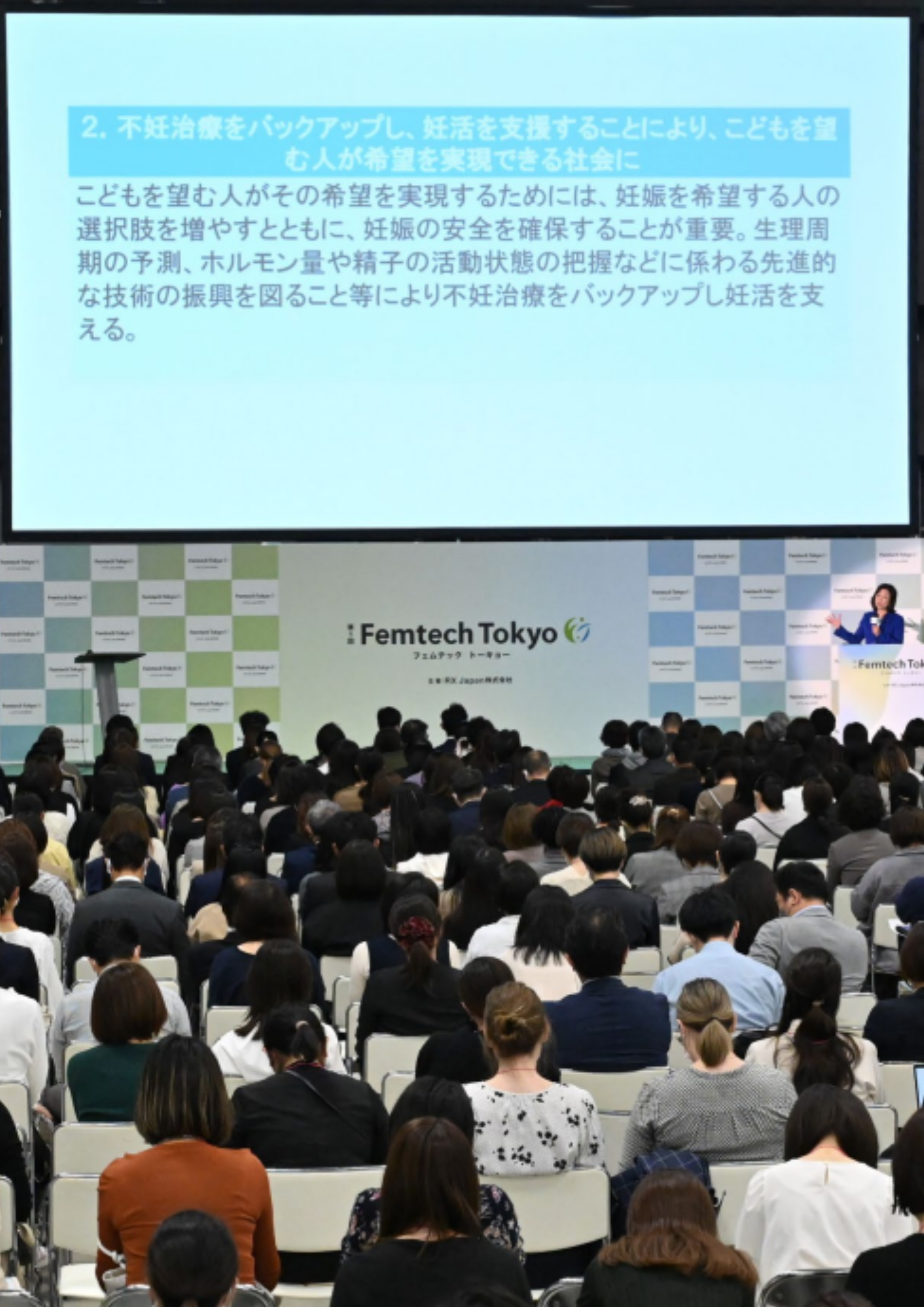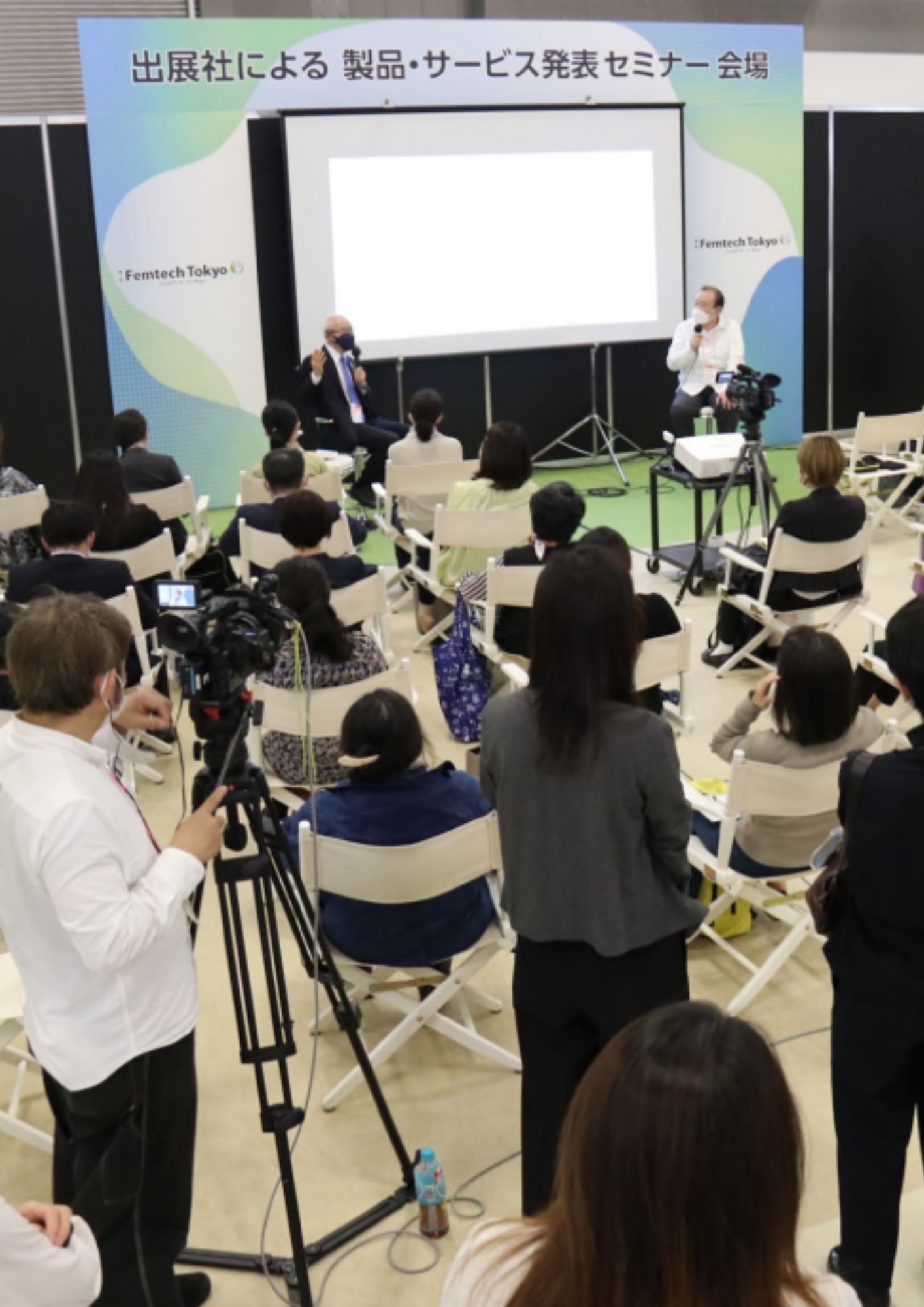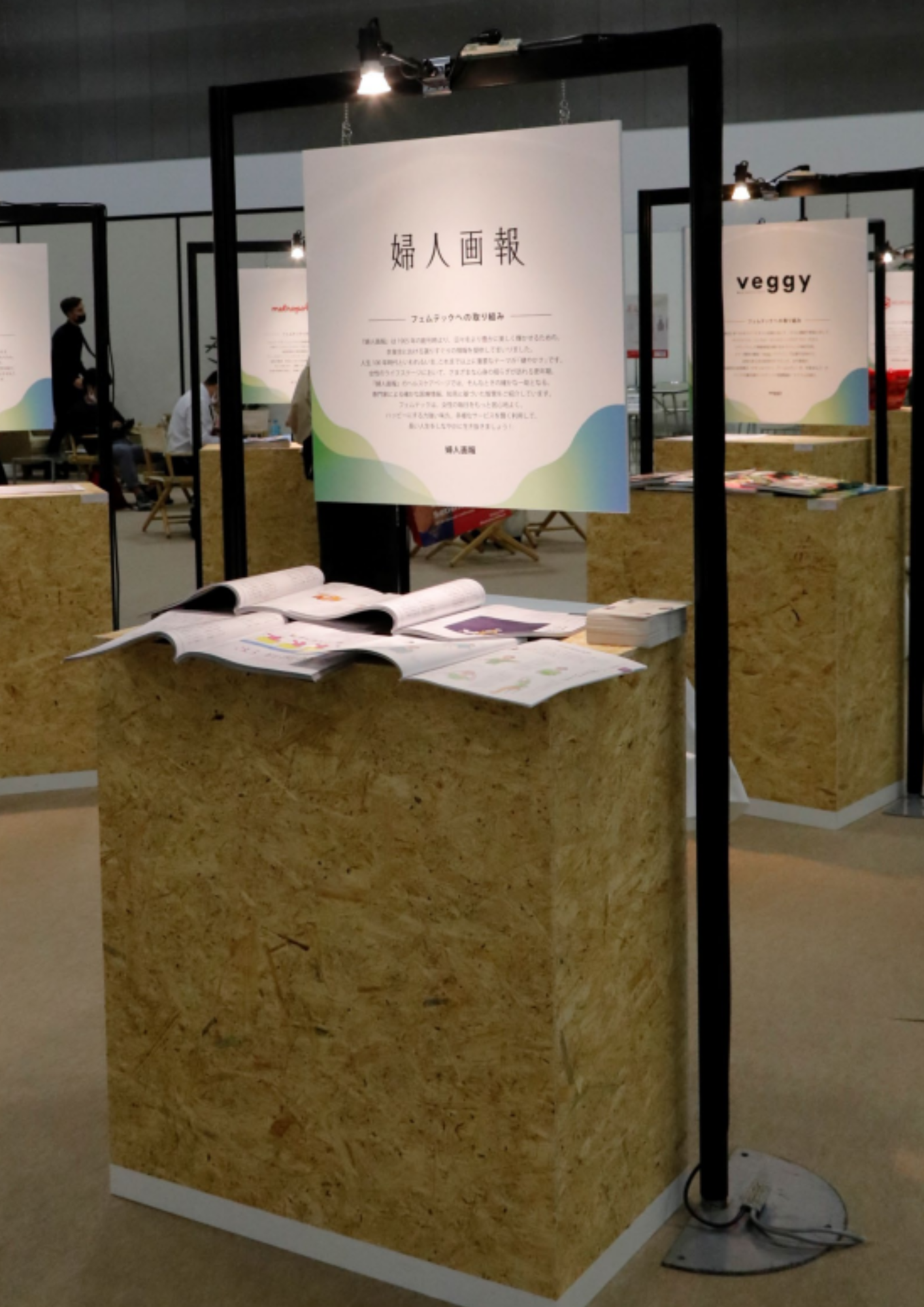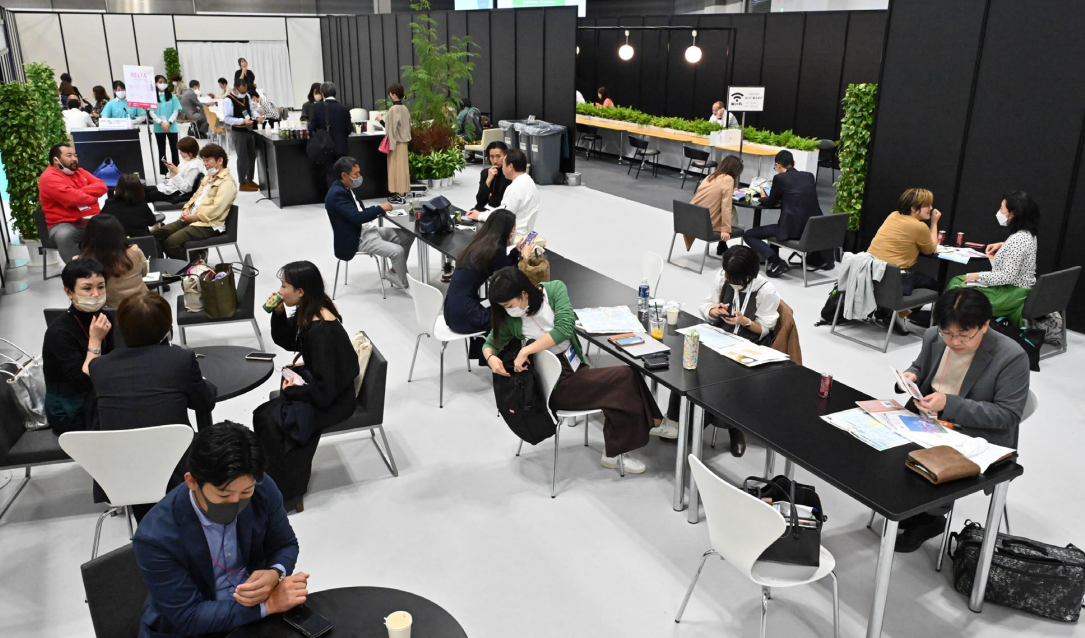 A powerful platform for change
The first edition of Femtech Tokyo took place over three days from 20-22 October at Tokyo Big Sight. The first two days were dedicated to business, allowing developers of female technology products and services to meet with retailers, wholesalers, importers, manufacturers and investors. The final day of the show was open to the public, enabling exhibitors to raise brand awareness and sell their health and wellness solutions direct to consumers.
The event was organised into four zones for different stages of women's lives: menstruation, fertility, pregnancy and postnatal period, and pre-menopause and menopause, as well as a general zone for health issues of all generations, including delicate zone care, breast and cervical cancer screening services, and health consultations.
At the seminar sessions running alongside the exhibition, Seiko Noda, Member of the House of Representatives, delivered the keynote address. Noda talked about the serious challenges Japan needs to overcome, including its declining birth rate, an ageing population, and the taboo around some women's health issues. In 2021, she started the Parliamentary Assembly for the Promotion of Femtech, through which she hopes to harness the power of technology to lighten the load for women.
To help spread the word about the event, and raise awareness around women's health, Femtech Tokyo enlisted the support of a wide range of official media partners, including Vogue Japan, WWD (Women's Wear Daily) Japan, VoCE, Tamahiyo and CREA.
Commenting on Vogue Japan's support for Femtech Tokyo, Maya Nago, Chief of Vogue Change said:
"I am really excited that dialogue is stimulated and challenges are becoming visible about women's health which has not been talked about much in the past, not only in business, but also in education and the family. We hope that opportunities such as Femtech Tokyo will further stimulate discussion and increase femtech options for women to live healthier lives. As a media outlet we at Vogue Japan fully support this."
Over the three-day event, 175 femtech and femcare providers showcased their products to 14,123 visitors, with 5,198 attendees joining the seminar sessions. Visitors included senior managers and HR personnel from Panasonic, Toyota, Accenture and IBM, Sony and Suntory; buyers from leading department stores, retailers, pharmacies and wholesalers; representatives from major manufacturers, salons and clinics; and consumers eager to learn more about the healthcare solutions available to them. 97% of attendees said they were satisfied with their visit.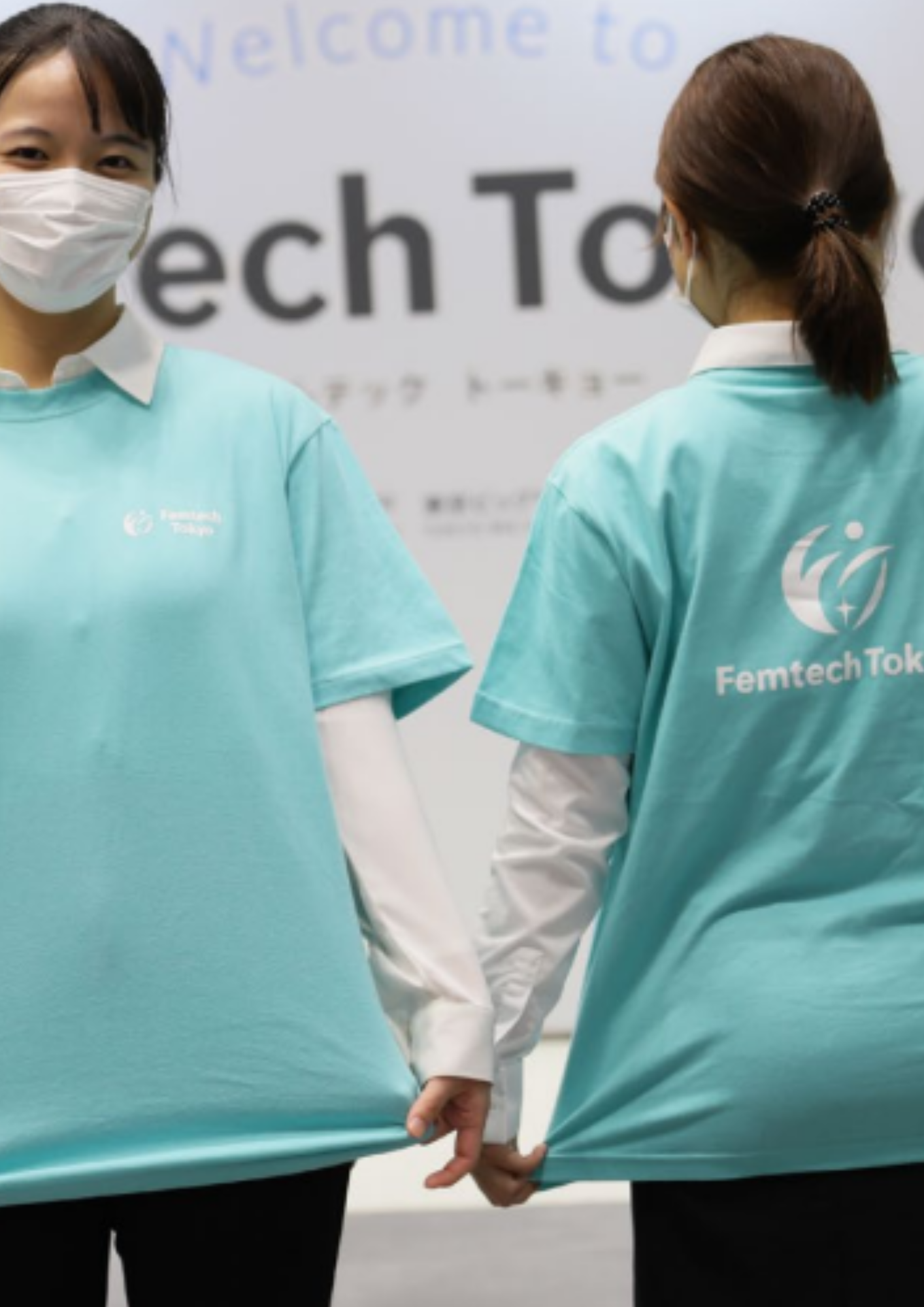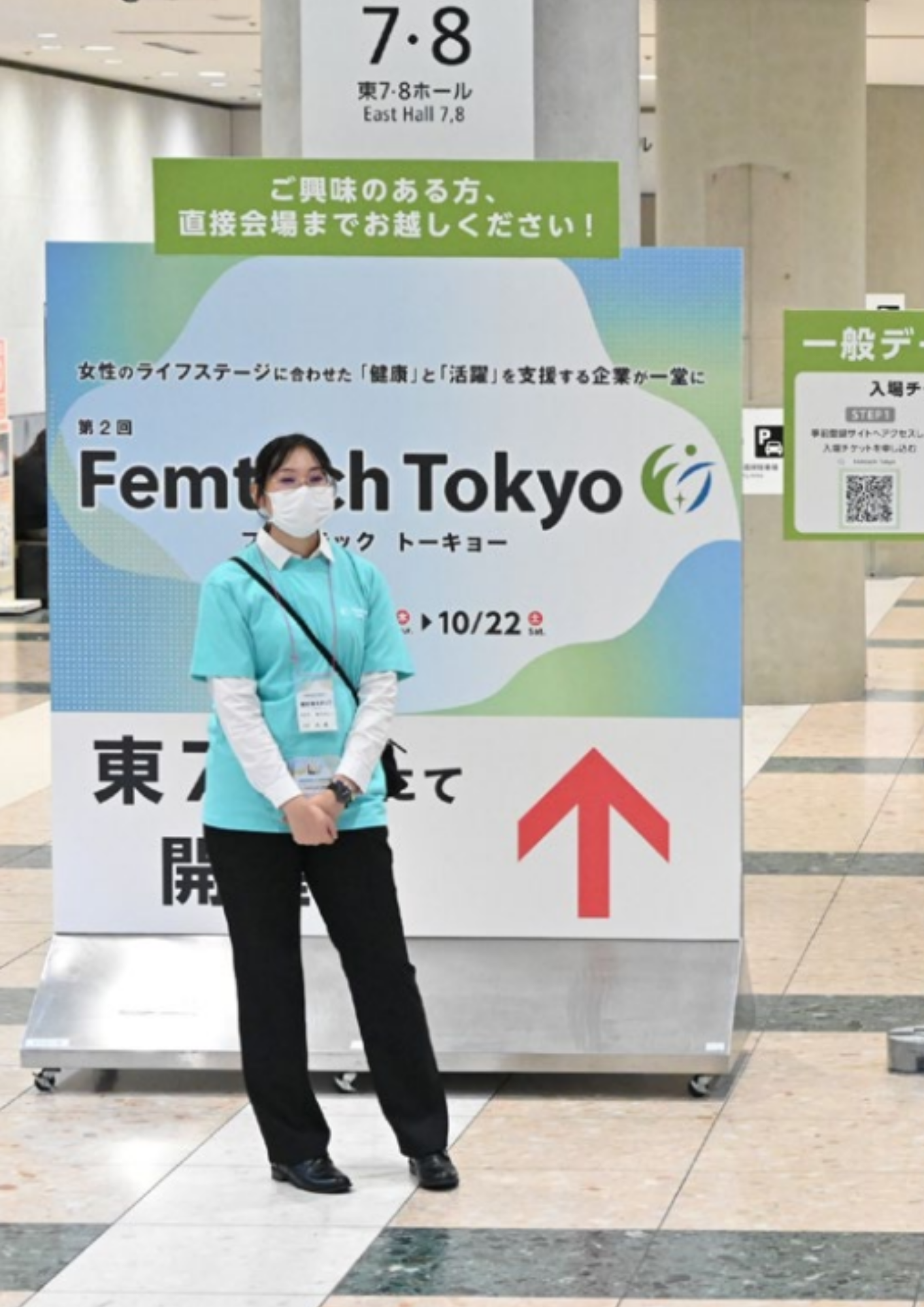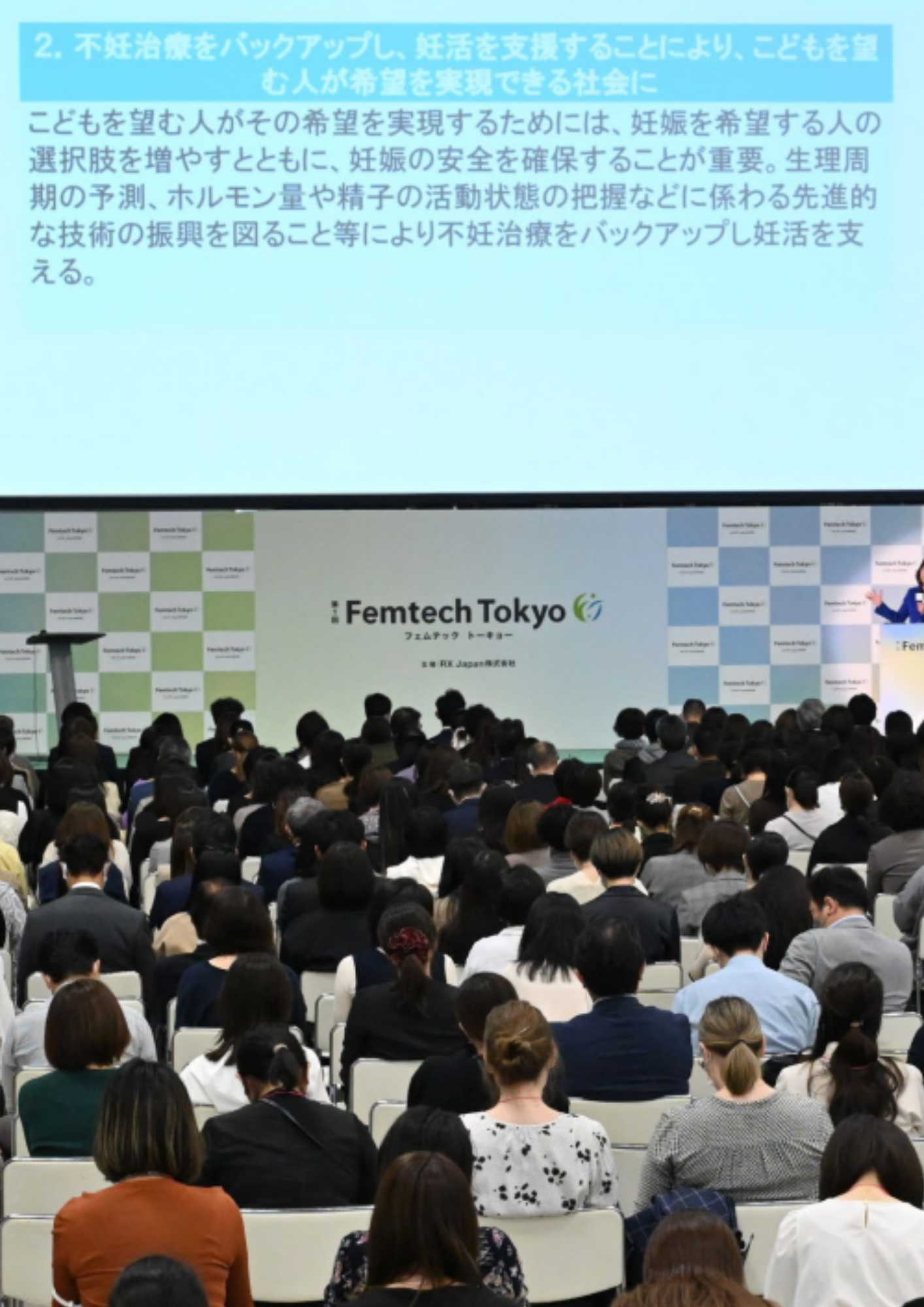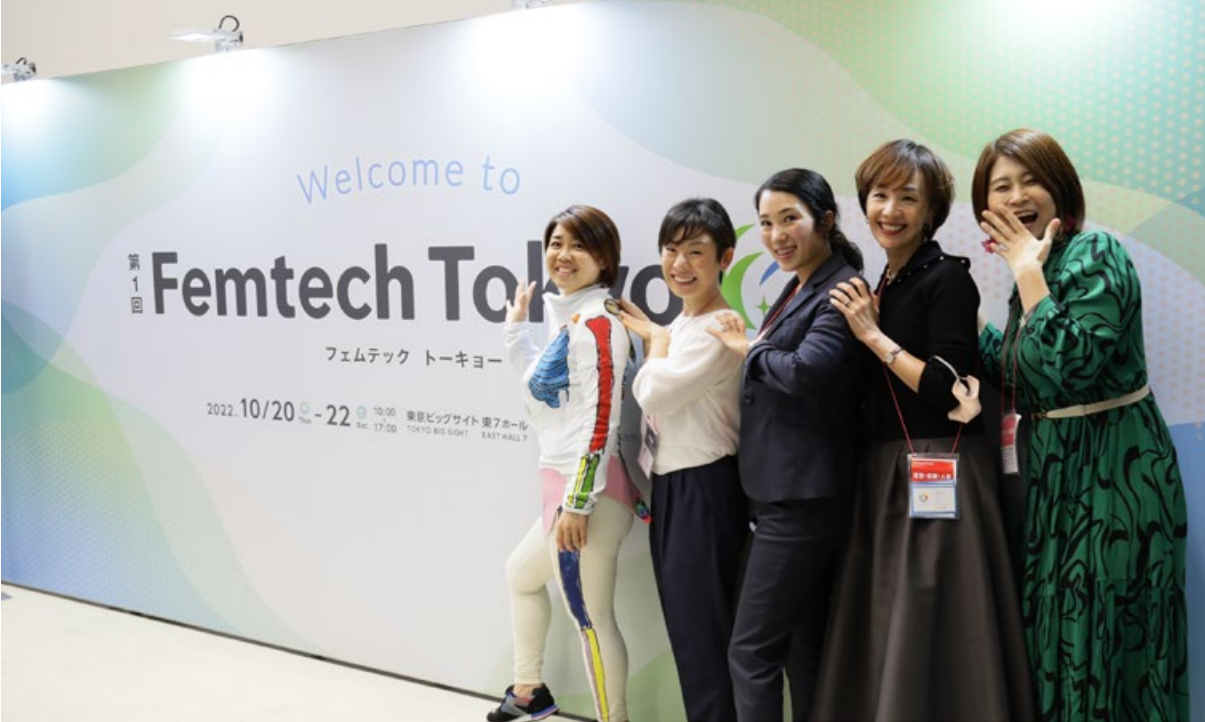 Supporting women in work at RX Japan
Organising Femtech Tokyo has prompted positive change within RX, where women account for around 50% of the workforce. "If we host Femtech, we must take a lead in understanding the issues around women's health and become a company where women can work comfortably," said Erena Hirano, Business Division Manager at RX Tokyo and one of Femtech Tokyo's founders.
"We have introduced a number of new benefits and other programmes that are tailored to women, including our 'menstrual leave' and 'fertility treatment leave' options," she explained.
"These benefits allow female employees (and male employees for fertility treatment leave) to take five days of leave per year in addition to paid leave. Before they were introduced in 2021 (at the same time as Femtech Tokyo was inaugurated), our female colleagues found it difficult to ask a male manager about taking menstrual leave. Now that there is a formal process it makes it much easier."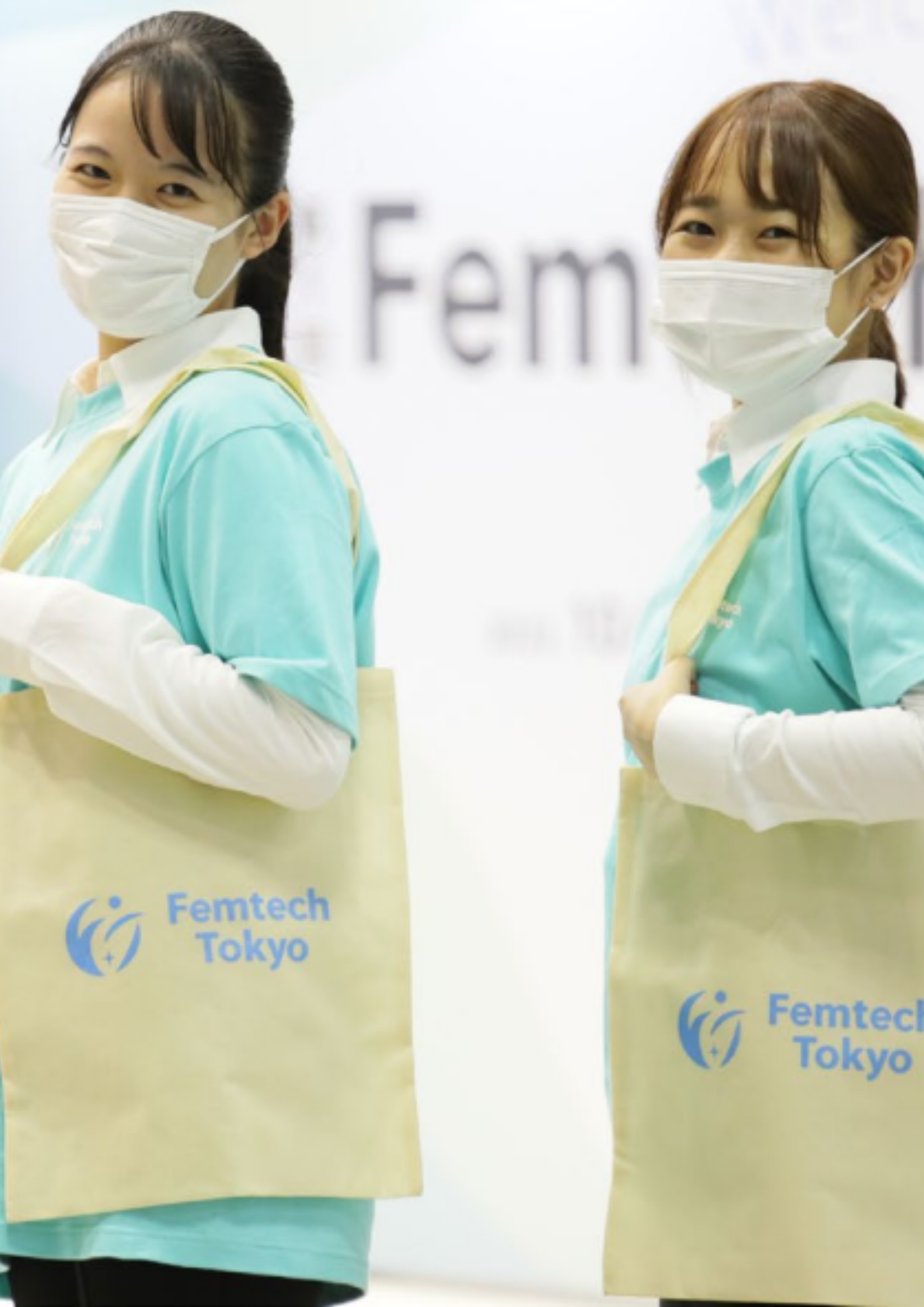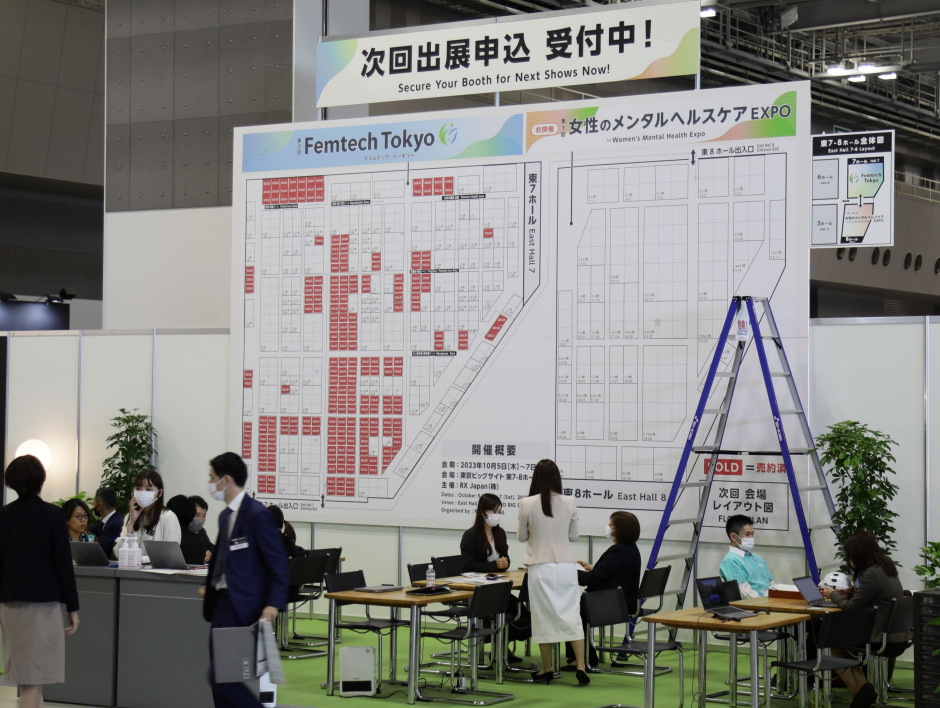 Providing for women in the community
Femtech Tokyo is committed to supporting women in the wider community by donating a portion of the proceeds from the exhibition to organisations and foundations which support women's health. For 2023 the recipients include The Red Box Project and the Hoheimi Fund.
The Red Box Project is a community-based charity, which aims to support young people throughout their periods by providing red boxes filled with free period products to local schools. The Hohoemi Fund to eliminate breast cancer was established by the Japan Cancer Society in 2003 to raise awareness of breast cancer and support women suffering from it through activities such as pink ribbon activities initiatives.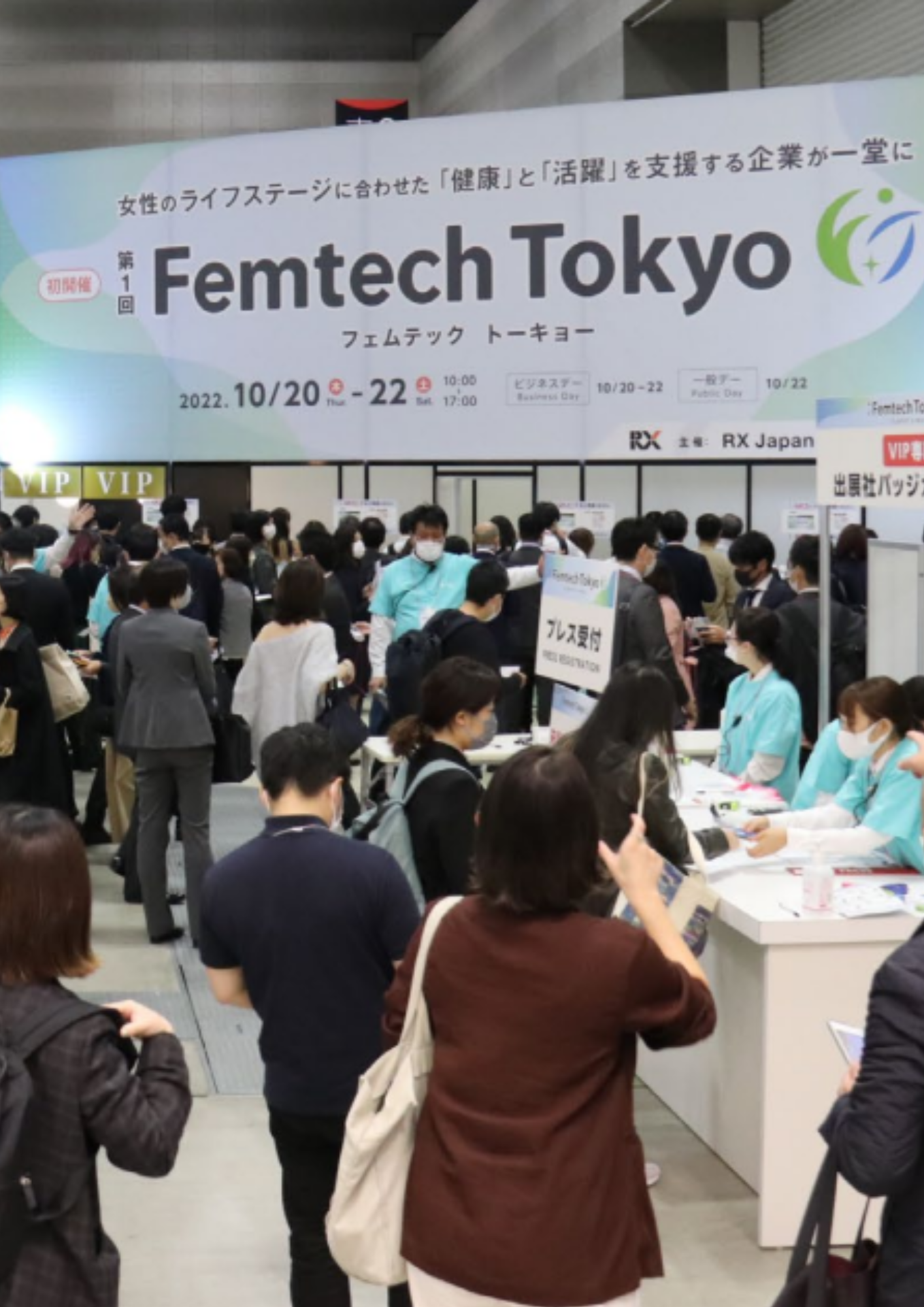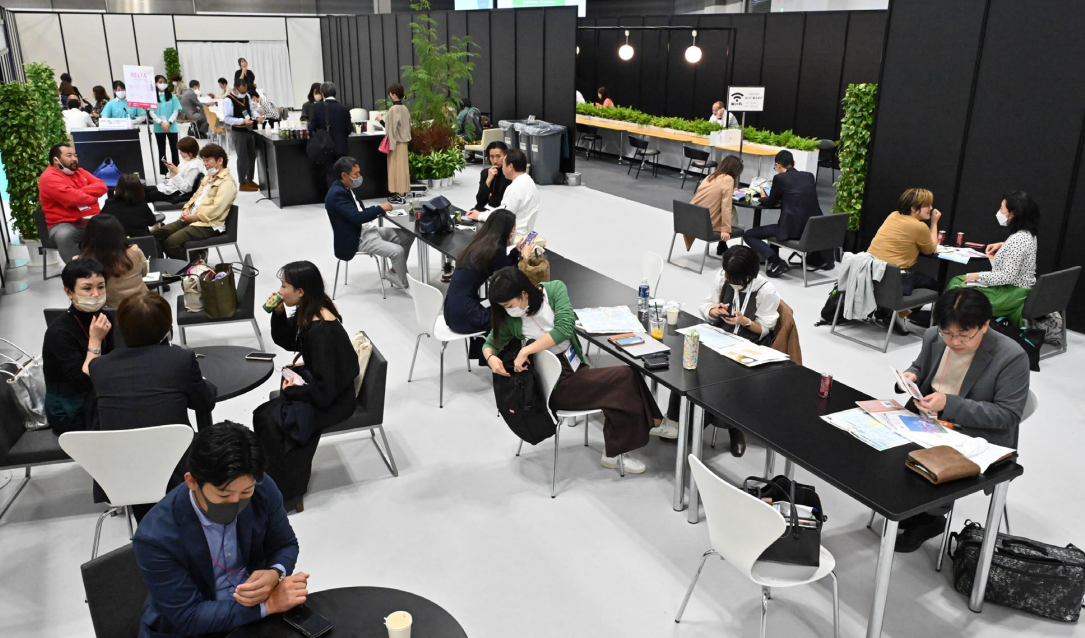 Women's Mental Health Expo – new for 2023
Femtech Tokyo returns to Tokyo Big Sight from 5-7 October 2023 alongside the newly launched Women's Mental Health Expo, expanding RX Japan's mission to promote women's health and empowerment.
The number of exhibitors is expected to grow by 50%, reflecting the booming Japanese femtech market which is predicted to be worth some USD 200m by 2025. Permanent femtech shelves have been set up in major department stores, and POPUP events are also active in response to consumer demand, highlighting significant opportunities for Japanese and international companies in the femtech and femcare business. Alongside, Women's Mental Health Expo will provide a much needed platform to inform, support and grow this important area of healthcare.
"The goal of Femtech Tokyo and Women's Mental Health Expo is to increase awareness of women's health issues, stimulate consumer demand for solutions, and provide a vital industry hub for innovation and business generation" said Erena Hirano.
"We hope that by broadening knowledge and understanding around femtech and femcare, we can create a society where women can live and work more comfortably.