RX empowers women's health and wellbeing in Japan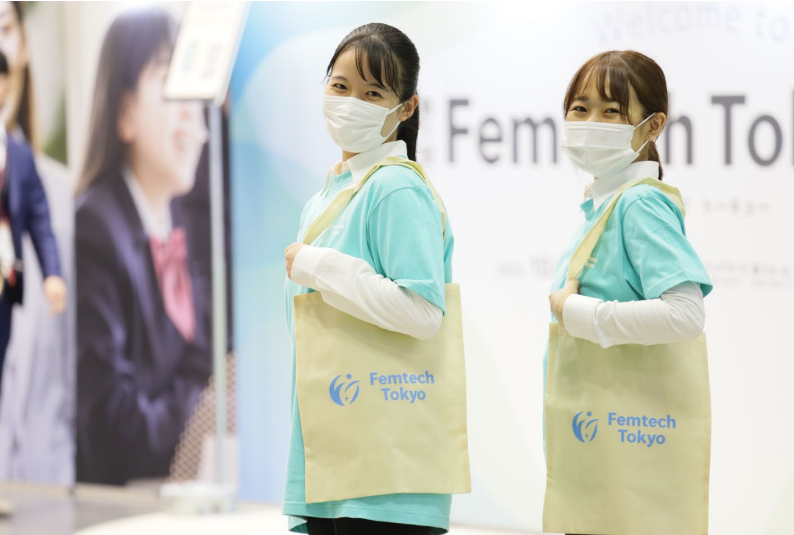 'Let's talk about women's health' was the overriding theme of Femtech Tokyo 2023, the second edition of the event that is helping Japanese women to take control of their health and wellbeing. We report on the success of the event, look back at the origins of the show, and highlight the positive role it is playing in helping women to live healthier lives.
'Femtech' refers to technologies specifically focused on women's health, covering a broad range of areas from hormonal disorders and period pain to fertility, birth control, sexual wellness, and the menopause. The term was coined in 2016 by Ida Tin, founder of the period and ovulation tracking app Clue, to legitimise the female health technology market and drive investment and innovation in the space.
Historically, medicine and its technologies have been dominated by male experts, with industry attention being largely centred on men's bodies and male experiences of illness. Awareness of this inequality, or the 'gender health gap' has grown significantly over the past five years, driven by social justice and equality advocates, and accelerated by COVID-19. According to U.S. research company Frost & Sullivan, the global market for femtech is expected to be worth over USD40 billion annually by 2025.
The idea for Femtech Tokyo arose when Atomu Shimoda, then Event Director for AI Expo, came across an article on the subject of femtech while researching new advanced technologies. "Women have these problems and difficulties every day, and technology can help solve them, so I thought, why not launch a dedicated exhibition?" he explained.
RX quickly saw the huge potential for a platform designed to accelerate innovation and positive change in the sector. Japan has the highest number of cases of infertility treatment in the world, and long-held taboos around women's health make it difficult for women to talk openly about what are perceived in Japan to be 'delicate' issues.
The first Femtech Tokyo was held from 20-22 October 2022 to help to disrupt these outdated ideas, drive femtech innovation, and empower women to take control of their wellness. So successful was the event in raising awareness around women's health, that for 2023, it was extended to incorporate Women's Mental Health Expo, focusing on women's mental health.
Held at Tokyo Big Sight from 5-7 October 2023, Femtech Tokyo 2023 brought together 197 femtech and femcare providers and 11,395 attendees. The first two days were dedicated to business, allowing developers of female technology innovations and services to meet with retailers, wholesalers, importers, manufacturers, and investors. The final day of the show was open to the public, enabling exhibitors to raise brand awareness and sell their health and wellness solutions direct to consumers.
97% of attendees said they would recommend the event to friends and colleagues.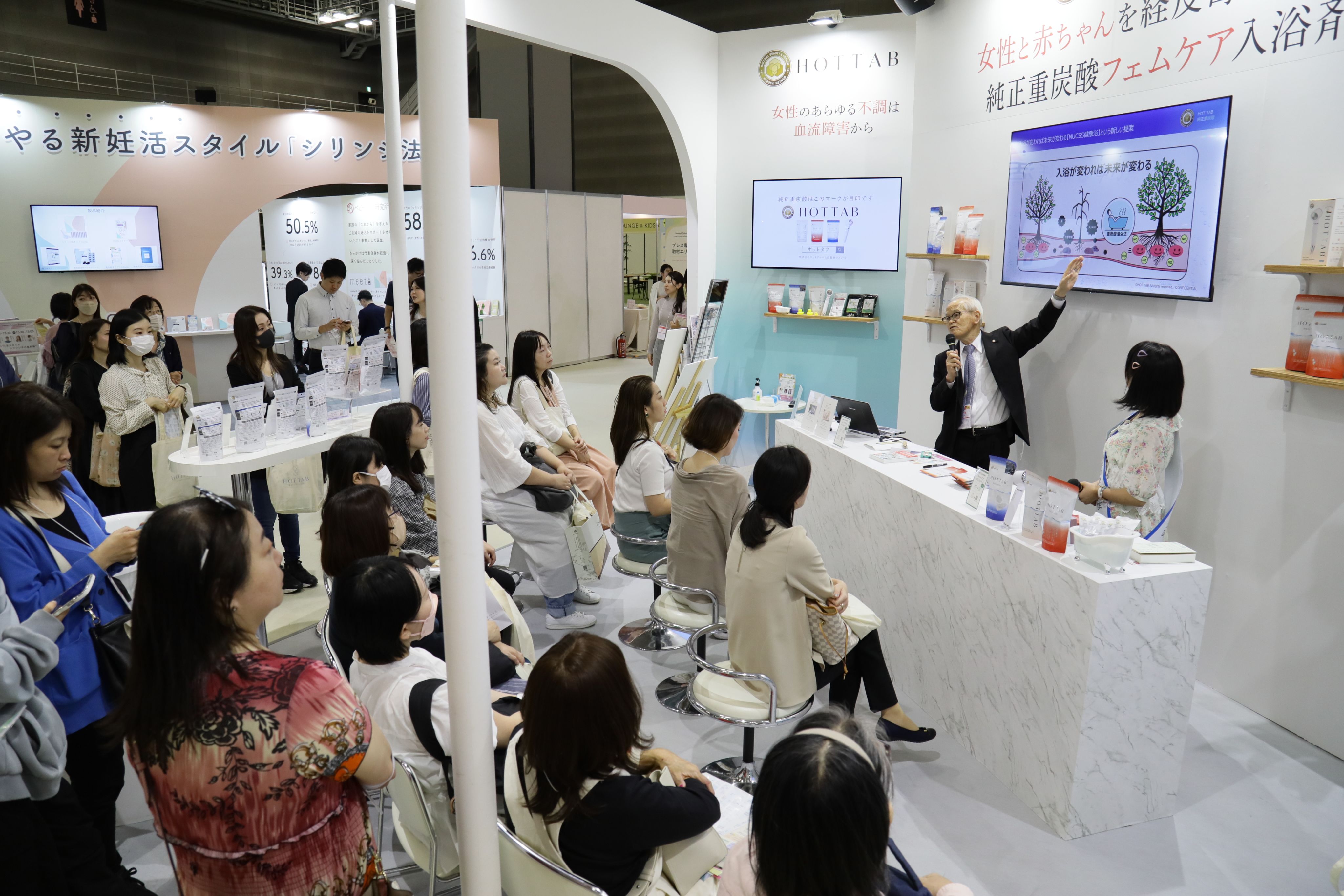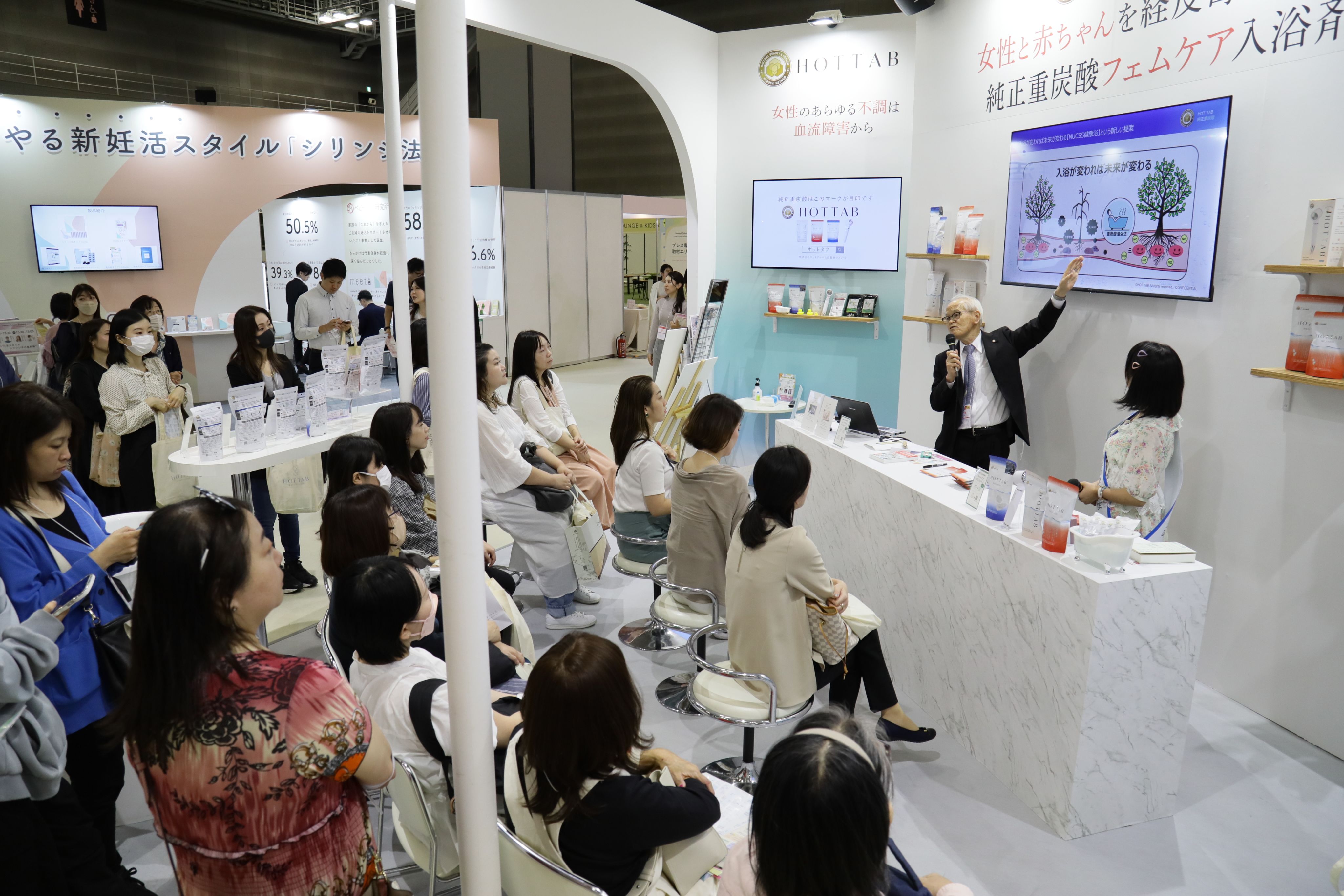 Spreading the word
Having put women's healthcare firmly on the agenda in 2022, the Femtech Tokyo team made it their mission to get more people talking about femcare and femtech by making 'Spread the Word' their theme for 2023.
The event was organised into five zones focused on different areas of women's health: period care, fertility, pregnancy and postnatal care, pre-menopause and menopause, as well as a general zone for health issues of all generations, including personal hygiene, breast and cervical cancer screening services, and health consultations.
The team launched a series of new initiatives throughout the show to raise awareness of, and build empathy for, the unique health difficulties experienced by women. Many women and men tried out the 'period pain simulator' to experience the sensation of menstrual cramps, while others donned a 'pregnancy suit' to feel the physical effects and limitations of pregnancy. At the 'Fem Quiz' space, visitors took part in quizzes, enabling them to learn more about different aspects of women's health whilst having fun and winning a free drink according to the number of correct answers. And at the show entrance, visitors were invited to take selfies in the 'Spread Femtech' photo spot and share them on social media; and to contribute to a collective 'Fem Art' project by placing coloured ribbons in the women's health category they were most interested in and affected by.
To further spread the word about women's health, Femtech Tokyo enlisted the support of a wide range of official media partners, including AnAn, Tamahiyo, CREA and Vivi; and presented a media salon on the show floor, supported by 42 media titles and organisations, where passing visitors could stop by and find out about the latest health care issues, innovations, and information.
Meanwhile, at the first Women's Mental Health Care EXPO visitors could participate in stress checks, health consultations and counselling, mental health analysis and visualisation, and more.
During the three-day event, 14 seminar sessions further ignited the interest of more than 2,300 professional attendees.
They included sessions on international femtech innovation and case studies from the rapidly expanding global femtech market highlighting its business potential.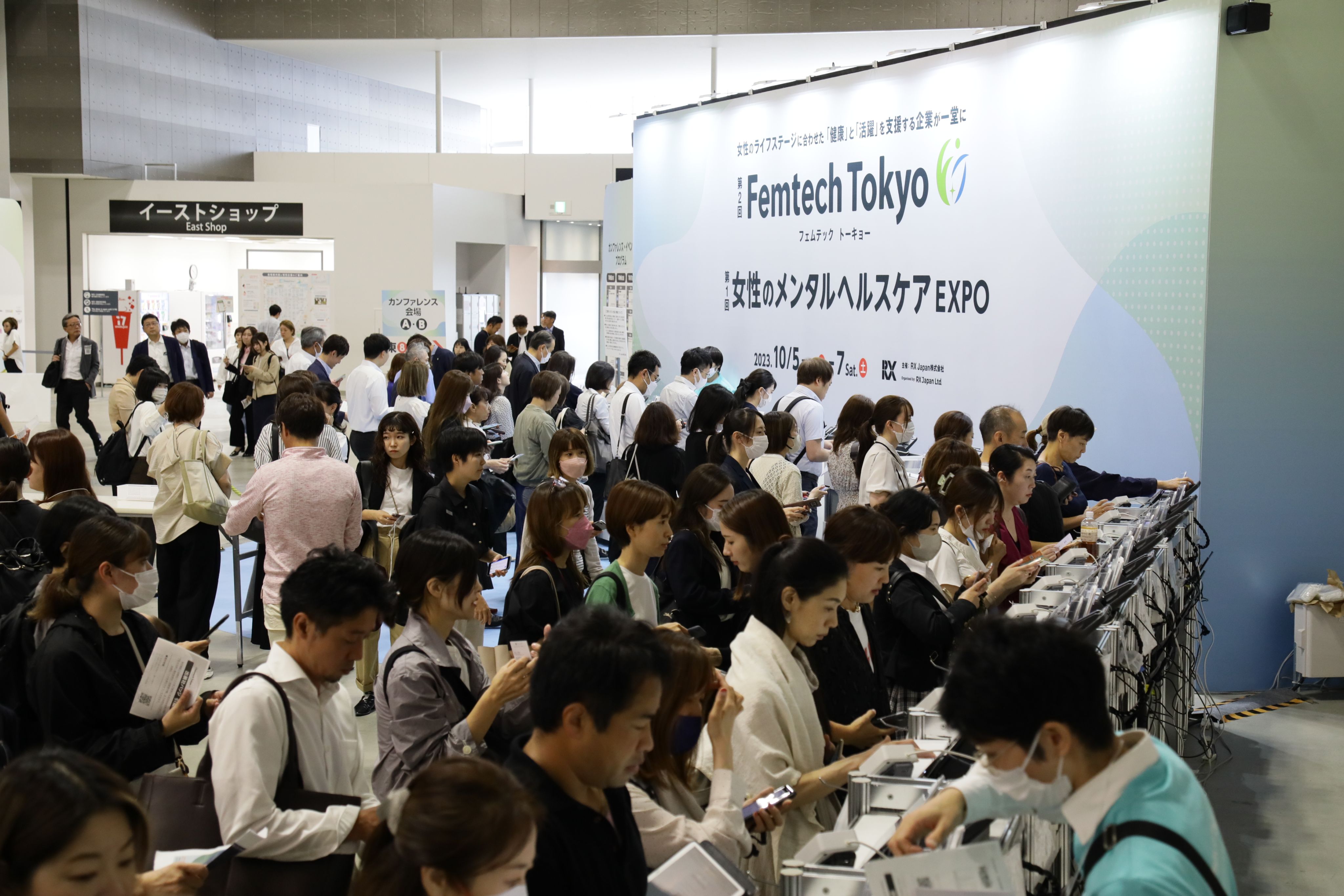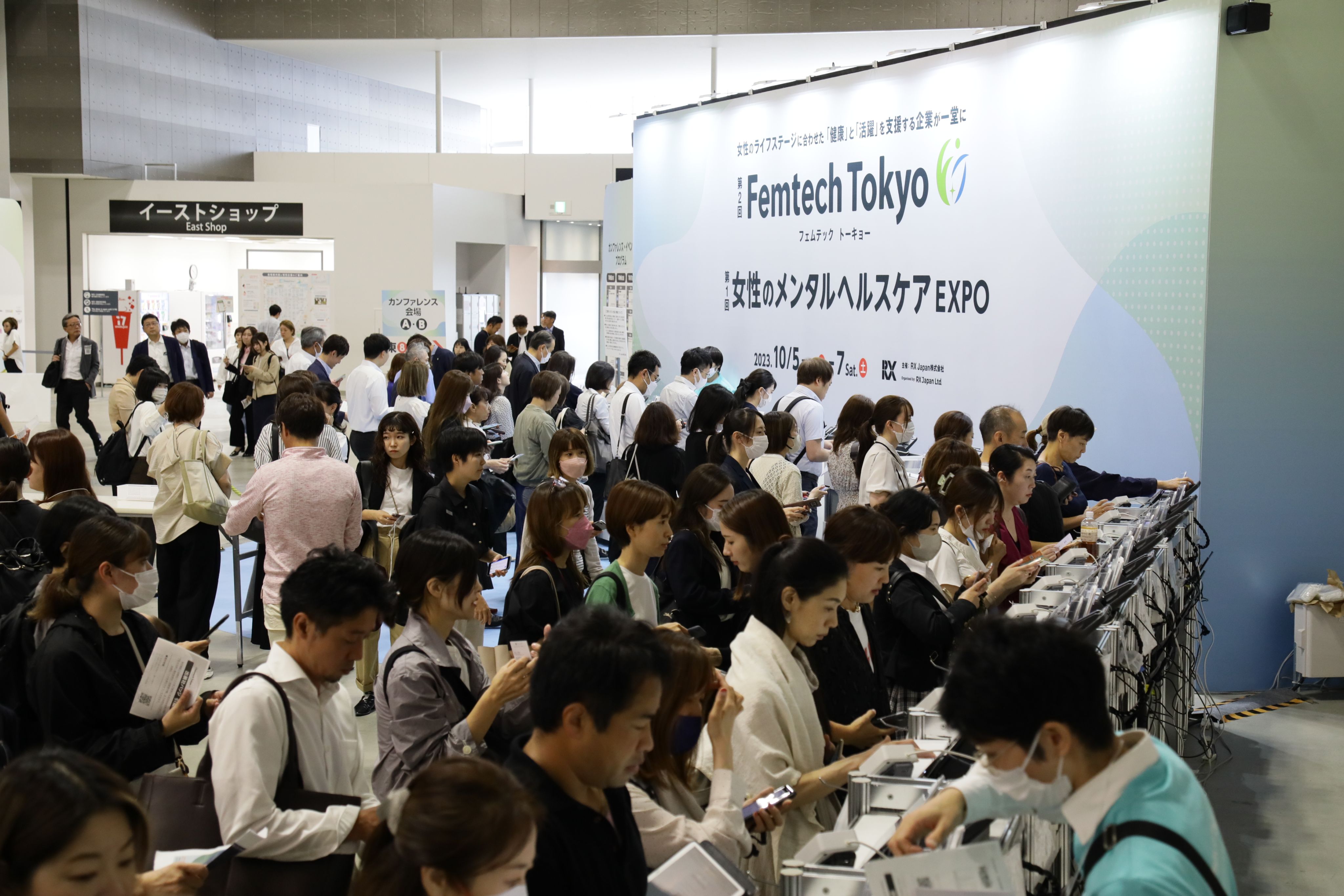 Providing for women in the community
Femtech Tokyo is committed to supporting women in the wider community by donating a portion of the proceeds from the exhibition to organisations and foundations which support women's health. For 2023 the recipients include The Red Box Project and the Hohoemi Fund.
The Red Box Project is a community-based charity, which aims to support young people throughout their periods by providing red boxes filled with free period products to local schools. The Hohoemi Fund to eliminate breast cancer was established by the Japan Cancer Society in 2003 to raise awareness of breast cancer and support women suffering from it through activities such as the pink ribbon initiatives.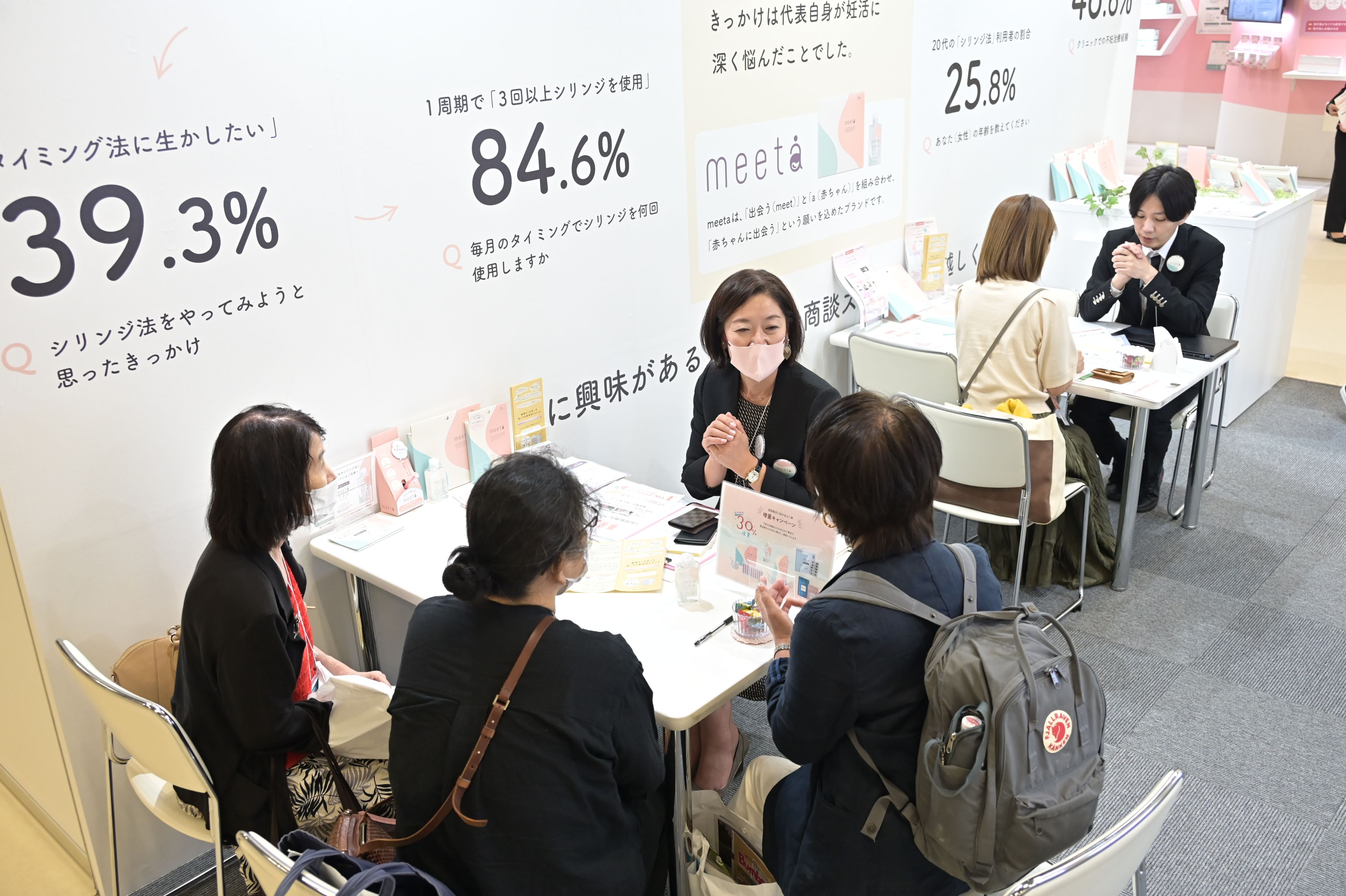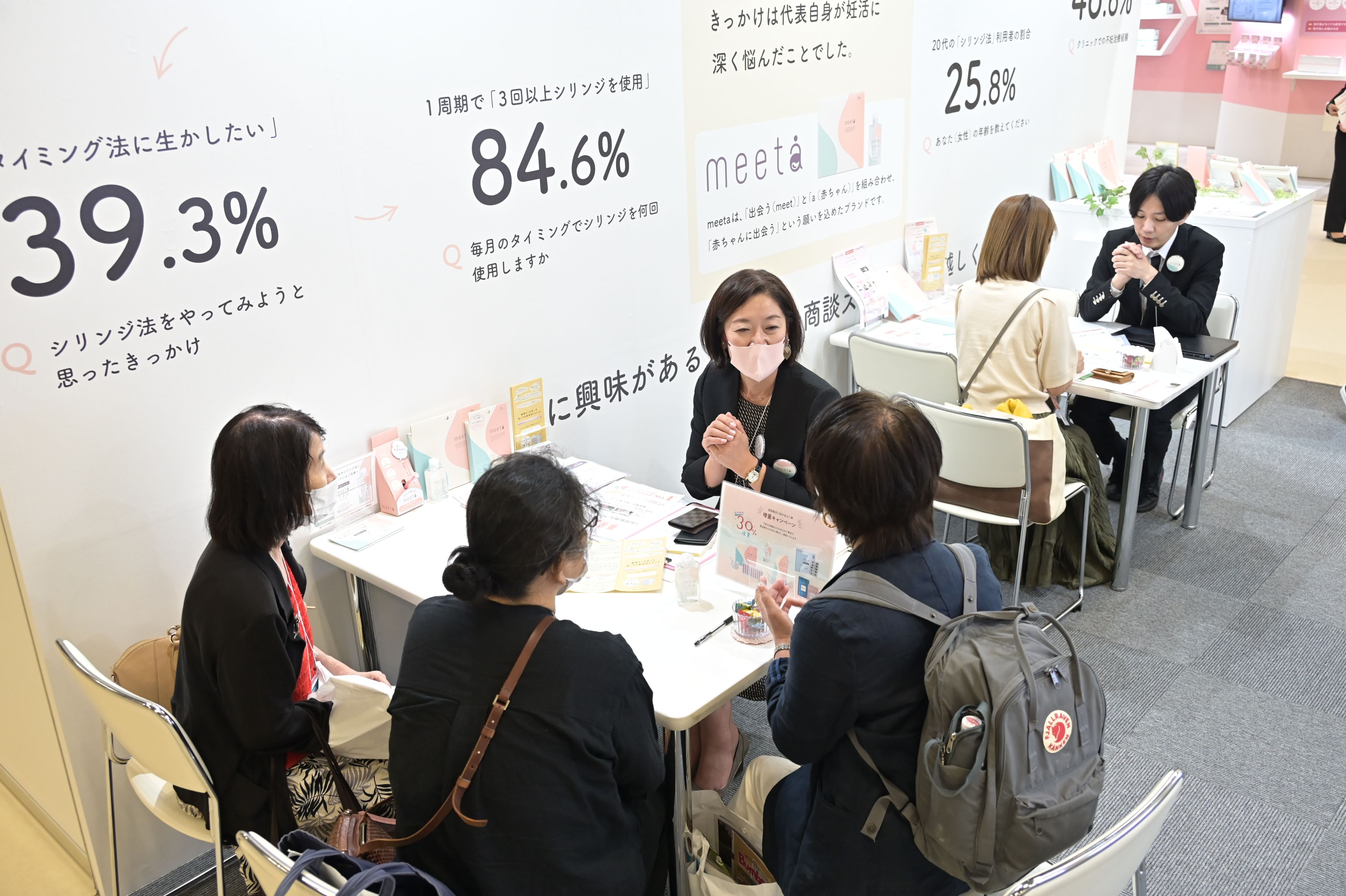 Supporting women in work at RX Japan
Organising Femtech Tokyo has prompted positive change within RX, where women account for around 50% of the workforce. "If we host Femtech, we must take a lead in understanding the issues around women's health and become a company where women can work comfortably," said Erena Hirano, Business Division Manager at RX Japan.
"We have introduced a number of benefits and other programmes that are tailored to women, including our 'menstrual leave' and 'fertility treatment leave' options," she explained. 
"These benefits allow female employees (and male employees for fertility treatment leave) to take five days of leave per year in addition to paid leave. Before they were introduced in 2021 (at the same time as Femtech Tokyo was inaugurated), our female colleagues found it difficult to ask a male manager about taking menstrual leave. Now that there is a formal process it makes it much easier."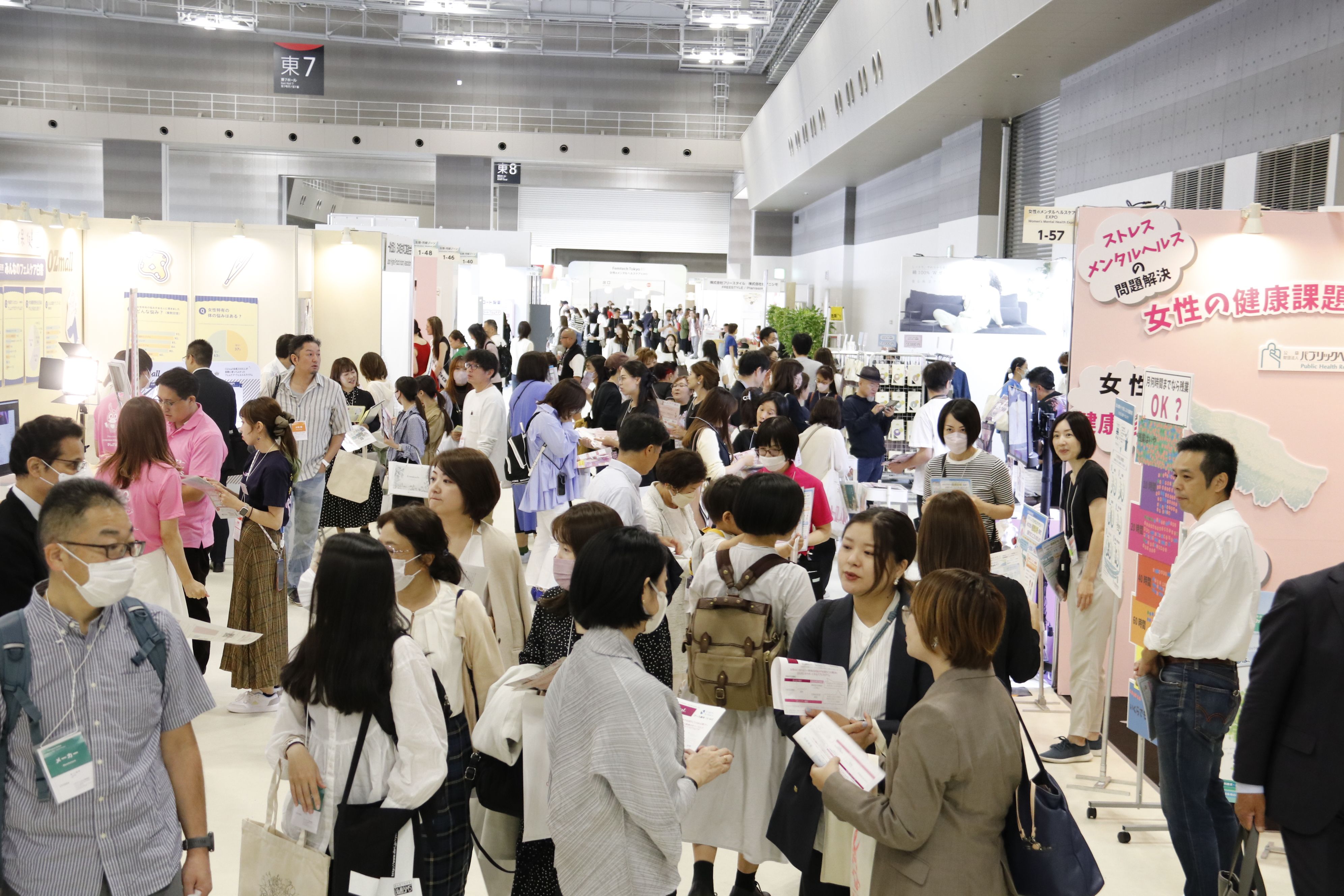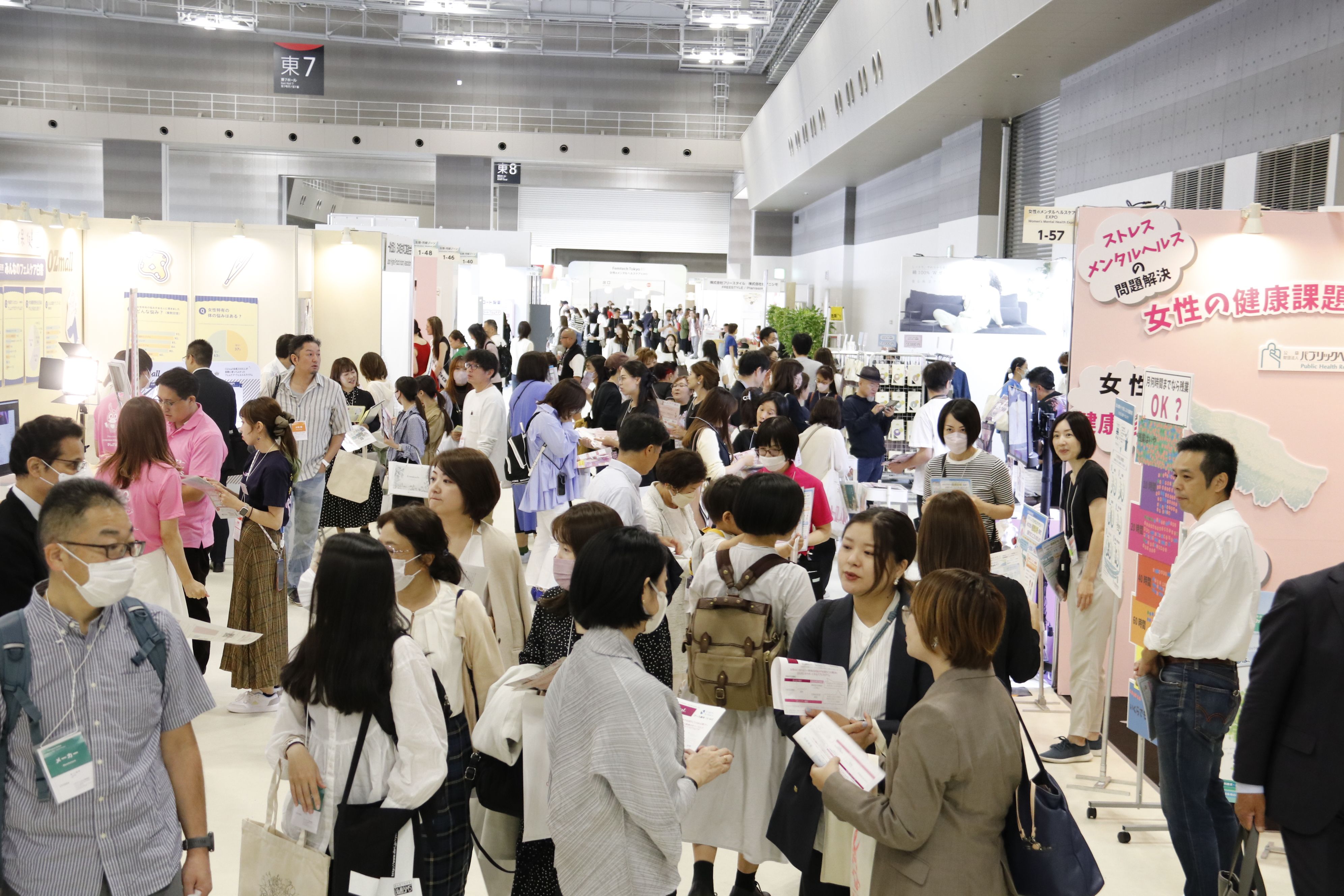 Fem+ – new for 2024
In 2024, a more comprehensive event for women's health and empowerment of all ages will take place, combining Femtech Tokyo and the Women's Mental Health Care Expo.
"In line with our goals of supporting innovation in femcare and femtech, and creating a nurturing space for women to discover more ways to enhance both their mental and physical well-being, we are proud to announce that the two exhibitions will now be combined and known as "Fem+," explained Event Director, Atomu Shimoda.
Fem+ will be held at Tokyo Big Sight, Japan, from October 17–19, 2024.