Ahead of the game at the PGA Show
Customer case study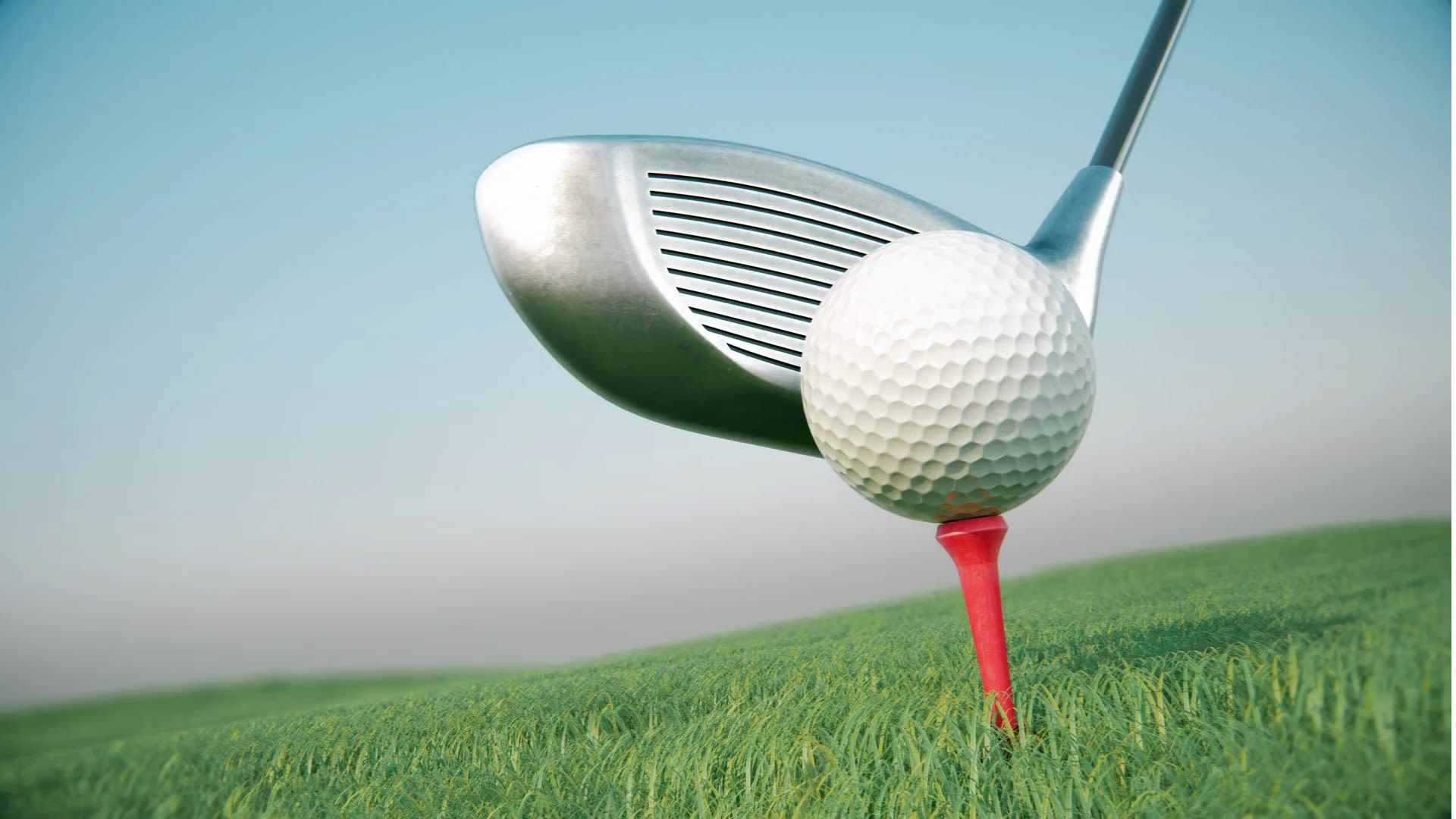 Leading supplier of headwear, apparel, and accessories to the golf industry, ahead has been successfully building its brand and business at the PGA Show in Orlando for more than two decades. CEO Anne Broholm tells us how their 'customer first' philosophy and new 'walk and talk' booth concept helped to maximize customer meetings and order writing at the PGA Show 2023 in January.
Founded in 1995 in New Bedford, Massachusetts, ahead quickly made its mark in the golf industry and has been a key player ever since, consistently being named one of the golf industry's Top 100 Businesses in Golf by the National Golf Foundation. The company has since expanded into the resort, collegiate, and corporate markets – but it remains true to its roots in golf, with a clear focus on customer service and innovative ornamentation techniques which brings its customers' brands to life.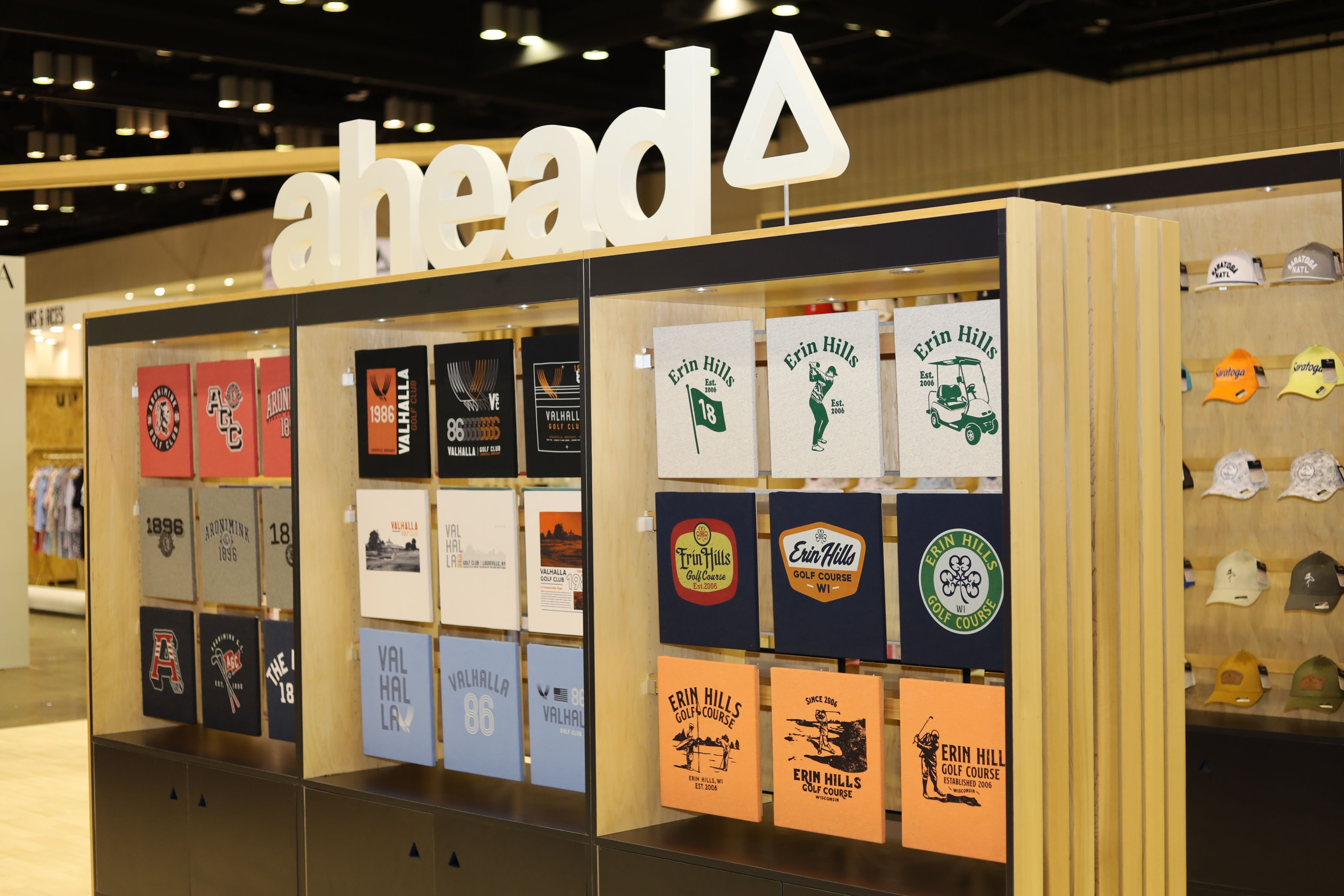 Known for its innovation and creativity, ahead also has a stellar reputation for exemplary, reliable customer service. A leading supplier of headwear to the USGA, PGA of America, PGA TOUR, and Ryder Cup, ahead is committed to providing its customers and more than 5,000 accounts across the globe with the highest quality headwear, apparel, and accessories.
Ahead has been participating in the PGA Show for over 20 years, and believes the event played a key role in establishing its business and brand. "We certainly benefitted early on from the brand exposure we receive at the show and our continued commitment to and presence at the show has helped to cement our position in the golf industry," said CEO Anne Broholm, adding that the company was "thrilled to be back at the PGA Show this year" after a two-year, Covid-induced absence.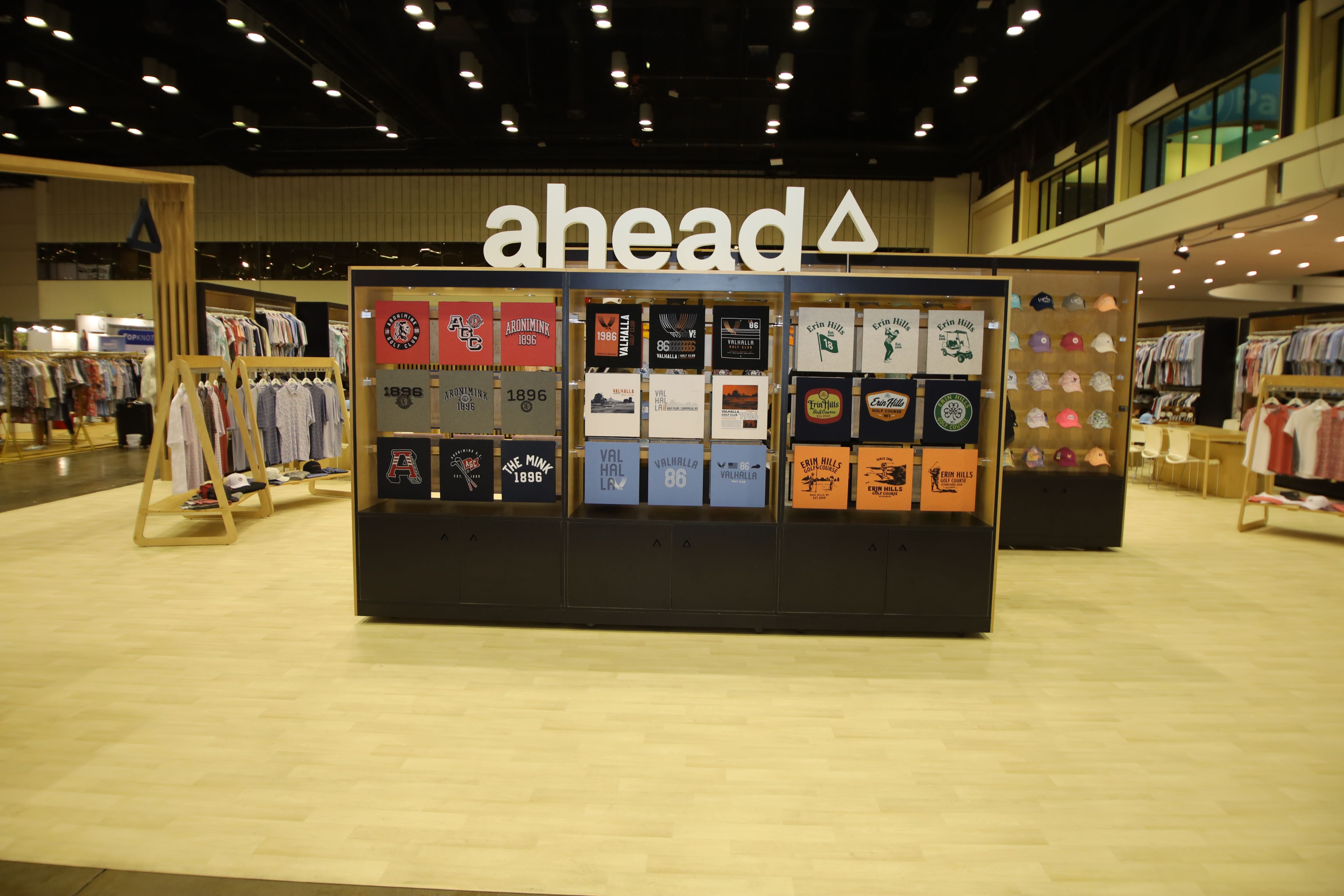 "While virtual meetings were a necessity during the pandemic, we do not believe they should replace in person gatherings. The best trade events serve to bring all facets of an industry together to collaborate, share, celebrate, and build on collective successes," Anne explained. "Events such as the PGA Show provide ahead with a platform to really showcase our products and creativity. But they also do much more than that. We are able to thank customers, meet with potential new ones, reconnect with industry friends, and tell the ahead brand story to the industry."
Partners in success
Now in its 70th year, the PGA Show returned to Orlando Florida in January after two years of business disruption by the global pandemic. What began in the trunks of cars as a winter golf tournament in 1954 is now golf's longest running and largest global business gathering. Organized by PGA Golf Exhibitions and the PGA of America in partnership with RX, the 2023 edition attracted nearly 30,000 PGA Professionals, golf leaders, industry executives and retailers from more than 86 countries who came to meet with more than 800 golf industry suppliers at the event.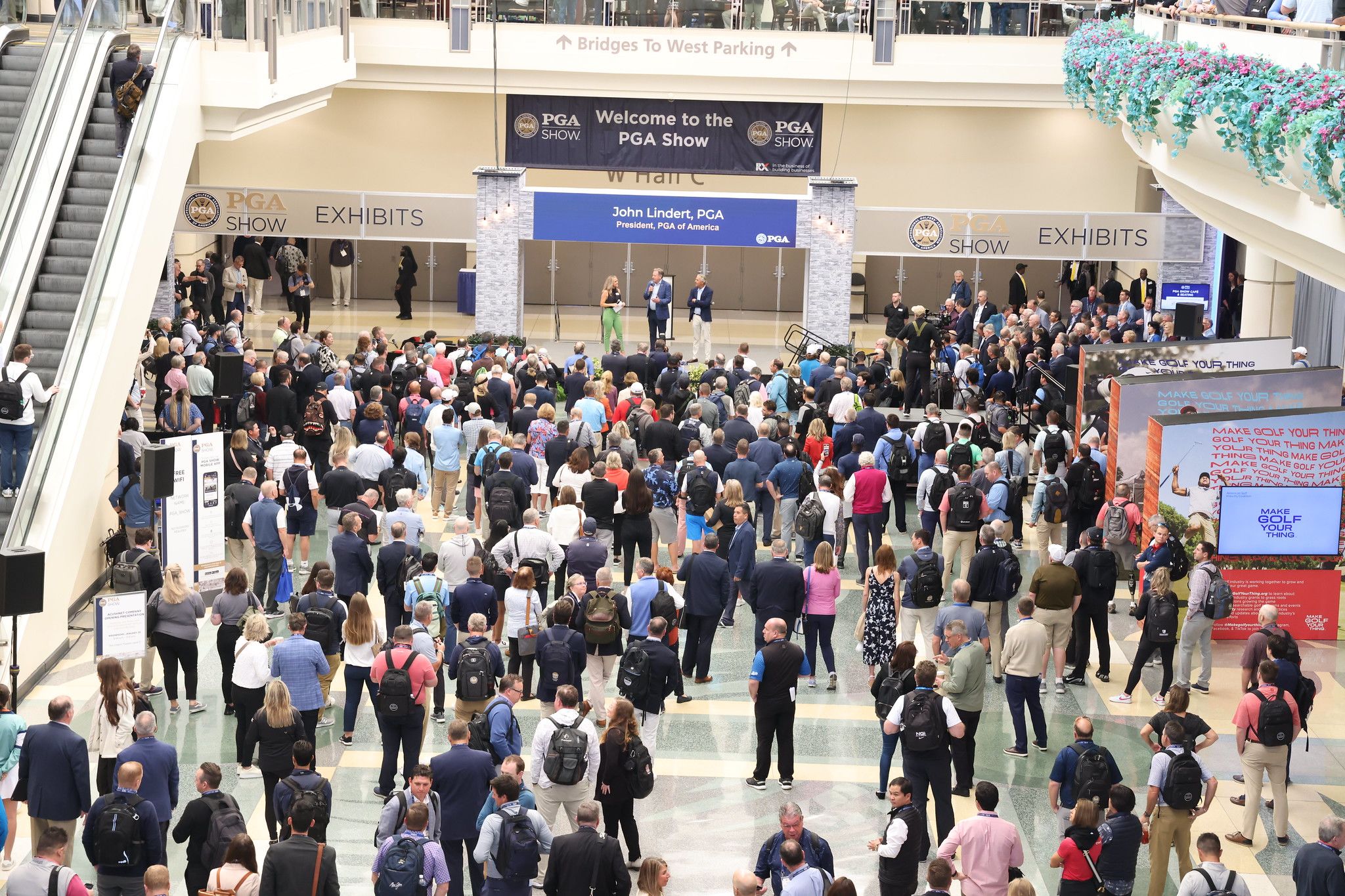 "The energy on the PGA Show floor was fantastic," said PGA of America CEO Seth Waugh. "I grew up on a trading floor (on the New York Stock Exchange) and this reminds me of the energy and enthusiasm of a busy trading day. It is reflective of the (golf) industry, basically booming. We played defense for a couple of years during the pandemic, but we're on the verge of being all the way back now. If the PGA Show is a barometer, 2023 is going to be a great year for golf."
Having gone through a rebranding in mid-2021, ahead's team was excited to showcase their updated branding, and display their Fall 2023 headwear, apparel and accessories lines incorporating new fabrics, styles and expanded options for buyers. Their new 50 x 50 ft booth was also carefully designed to facilitate customer meetings and order writing,
"Returning to the PGA Show in Orlando was important to our customer first philosophy and we were excited to reengage with so many of our customers in a face-to-face setting again. While our footprint was slightly smaller than pre-pandemic levels, I would say our impact was every bit as great. Our new booth included fewer formal selling stations, supplemented by a "walk through" ordering concept. For that approach to be successful we had the goal of filling the stations at all times with those customers who prefer a full presentation, while also pivoting as many customers as possible to our new walk and talk approach. I'm happy to say we succeeded on both accounts, gaining new business leads that would not have happened were we not in attendance."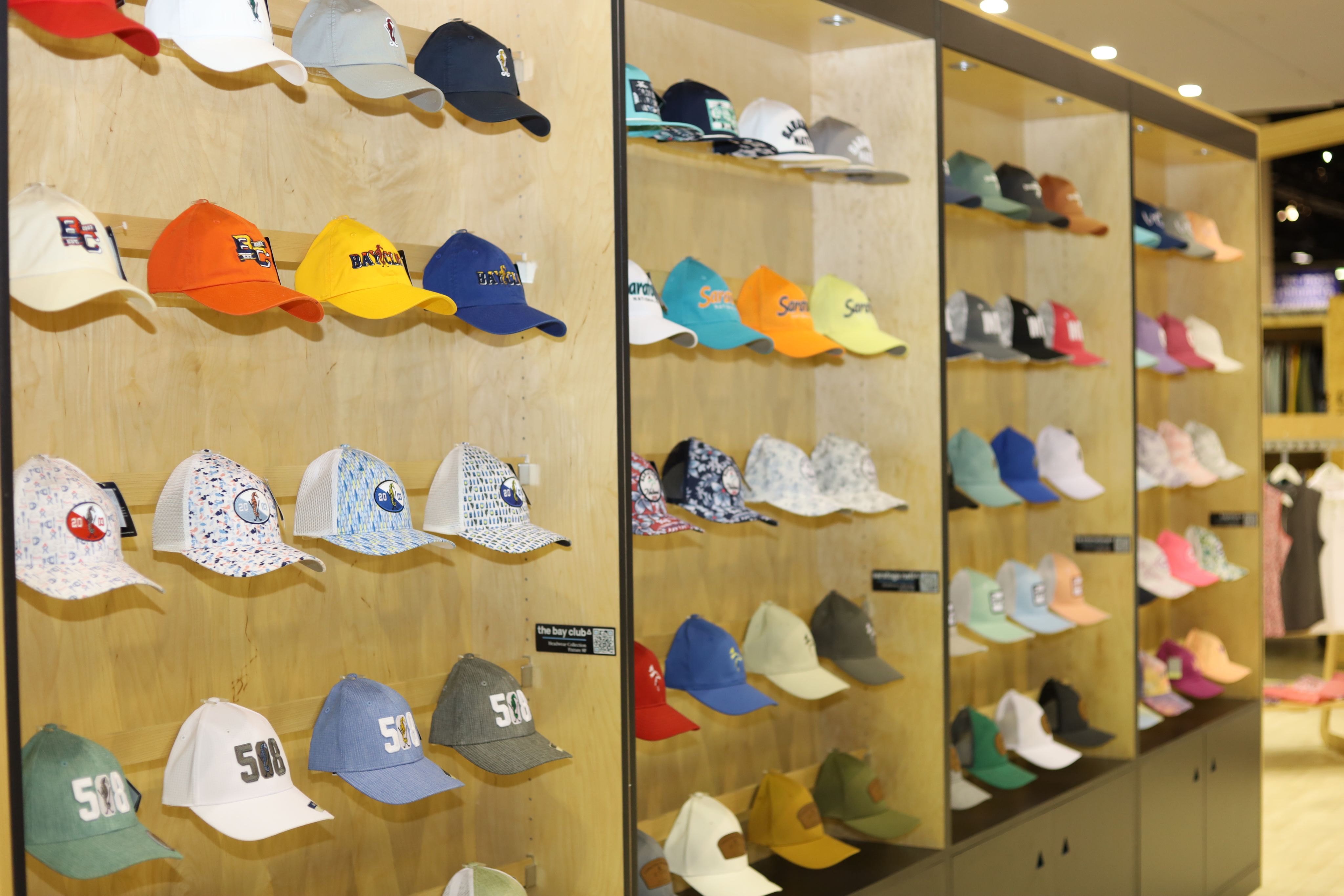 "Ahead was laser-focused on face to face appointments with buyers at the show," said Marc Simon, Event Director. "Anne was also one of 100 top industry leaders participating in the first Golf Leadership Summit, an important new thought leadership gathering organized by the PGA of America that debuted at the show this year. We are delighted to continue our partnership with the company as they approach their 30th anniversary in 2025."
Next stop, Frisco
Ahead is now preparing for the mid-season PGA Buying and Education Summit (July 31- August 2) in Frisco, Texas, which combines an exhibit floor and One2One buying appointments with a live fashion show, Demo Night, PGA Education sessions and peer networking across the PGA Frisco campus. The positive industry response to the event's new timing and location resulted in a quick sell-out of the exhibit ballrooms at the Omni PGA Frisco Resort and the creation of a waitlist for additional interested companies.
"There is a great "buzz" around the Buying and Education Summit this year and the move to Frisco has generated a lot of excitement," remarked Anne.
Asked about the company's plans for the 2024 PGA Show she said "it will be about building on this year's success. The PGA Show has been through a challenging period but by all accounts, the team delivered for vendors, PGA professionals, buyers, and other industry attendees. Working with a group as responsive and professional as the PGA Show / RX team is a pleasure!"