Meet Milton Montaque
Chair of RX's African Ancestry Network Chapter
RX's African Ancestry Network (AAN) chapter in the US is bringing together employees of color and allies to support equality in the workplace. Chair Milton Montaque tells us why it was set up, how it works, what it is doing to celebrate Black History Month, and why it is good for his soul.
1Milton, tell us about your role at RX and how you arrived there.
I joined the RX Norwalk office in 2007 as an e-solutions temp, was taken on full time after two months and went on to become manager of the web team. Fast forward to today, I am now Director of Projects and Innovations for the Americas. I oversee the creation and delivery of new digital event tools that enhance the experience of our customers who attend and exhibit at our events in the USA, Mexico and Brazil. I come from a family of educators. I'd be grounded for anything less than a B+! One school year when I was on punishment for a period I taught myself Basic, the programming language. I quickly realized I could do cool things with computers and now, here I am!
2 So what exactly is the African Ancestry Network?
The African Ancestry Network (AAN) is one of a number of voluntary employee groups (ERGs) across RX, and our parent company RELX, which aim to foster diversity and inclusion. We also have LGBTQ+ and Female Leadership ERGs.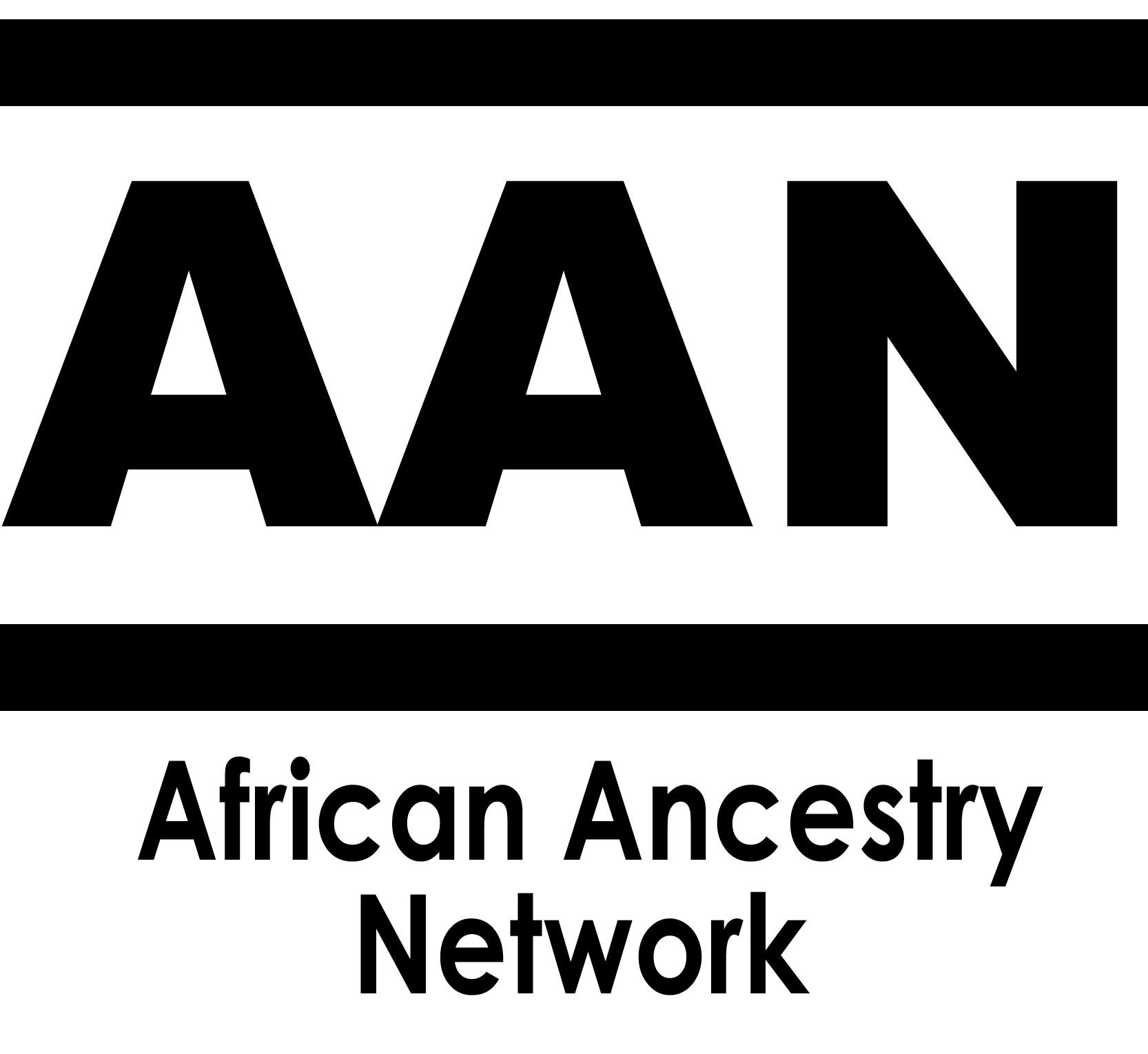 The AAN was formally set up by RELX in 2008. Its mission is to help increase the representation, development, promotion and retention of employees of African descent, which we do through support, mentoring and community outreach. There are numerous chapters of the AAN throughout the global RELX family, and we support each other closely by sharing resources and experiences.
"Its mission is to help increase the representation, development, promotion and retention of employees of African descent, which we do through support, mentoring and community outreach."
3What prompted our US office to set up an AAN chapter?
As the world is aware, there has been quite a few high profile murders of people of color by the police in the US. It's nothing new to my community, but the world has finally started to pay attention. Suddenly there was a lot more coverage and conversation around racial injustice. I remember reaching my own tipping point when my brother, who is a very quiet guy and doesn't really talk about his feelings, posted something that just kind of broke me on the inside. It really hurt that my little brother was feeling that way. A group of us at RX in Norwalk started talking about it. We looked around our office and saw the lack of representation and career advancement opportunities for people of color. There were a lot of things that didn't feel right with us. So we wrote a proposal to senior leadership and they heard us which felt really good.
In fact, the Global Exhibitions Leadership Team had already taken steps to set up a Global Race Committee (GRC) to ensure racial rights and equality throughout the company, and hold the organization accountable for all our race and diversity initiatives moving forward. I asked to join the committee and we agreed that one of our first initiatives would be to establish a RX chapter of the AAN.
4How important is it to have the support of our CEO, Hugh Jones?
Incredibly important. As a member of the GRC and Chair of the AAN I have had two direct conversations with Hugh Jones, and both of them were phenomenal. His message to us was essentially: "What do you want to accomplish, and how can I help you? If anyone or anything gets in your way let me know and I will remove the obstacles." That felt really good because the AAN isn't just about people of African ancestry doing things for other people of African ancestry. It's about working with allies to promote change, and it's good to know that at the very top of the company we have an ally who will push us forward.
"What do you want to accomplish, and how can I help you? If anyone or anything gets in your way let me know and I will remove the obstacles."
5How did you go about setting up our local AAN?
While our local AAN Chapters are run by voluntary groups of employees, the AAN has a global executive board and president, and a very clear mission, vision and goals.  They were able to provide us with what we call 'AAN in a Box' - a toolkit which we could tailor to our own needs. It included a sample mission statement, vision, gave us guidance on how to set up our leadership structure, run our committees, and more.
When RX launched its Global Race Committee in 2020, there was an amazing response from employees keen to get involved. I used this list to help fill our AAN leadership team. In addition to my own role as Chapter Chair, we have an Education Lead, Volunteer and Charitable Works Lead, Communication Lead and Treasurer. It was important to recruit people who were committed to putting in the extra time to do this as our members volunteer to do it on top of their regular role. For this reason, all the positions except the Chair are co-positions. We didn't want anyone to feel overwhelmed.
"It was important to recruit people who were committed to putting in the extra time to do this as our members volunteer to do it on top of their regular role."
6What goals have you set yourselves, and what progress are you making?
To maximize the potential and value of people of African Ancestry in RX we first have to increase representation. It's hard to develop a mentorship program, for example, when you only have two people of African Ancestry in directorship positions. So our first priority is to focus on getting more people of color into RX, and then helping move them up the pipeline. We are working with our HR representative and our recruiting group to reach out to HBUCs (Historically Black Universities and Colleges). Our leaders are also reaching out to their Alma Maters to tell them what we are trying to do and put us in touch with interested groups. One thing we are trying to learn right now is what their students are looking to get out of an internship. We want to influence that pipeline of college students, to interns, to full time employment.
Another key goal is to educate and empower our allies by promoting open and candid discussions around race and equality. It was immediately apparent to us that nothing could be accomplished in our US business just by people of African Ancestry because there aren't enough of us! Luckily, we have many allies who have embraced our mission.
7 What does a typical AAN meeting look like?
We meet monthly, and generally get around 40 to 60 people attending. We always start by emphasizing that the meeting is a safe space. We will then usually watch a video and start a discussion around it. Sometimes we screen documentaries, other times we might show a fun film and have a watch party. We also share our meeting calendars with other AAN chapters and can attend their events.
Due to COVID-19, all of our meetings so far have been online, and we can't wait to come together in-person and bring in live speakers. We try to make each meeting as interactive as possible, but no-one is obliged to contribute. Because the majority of members are allies, we worried at first that members might feel reluctant to engage, but that hasn't been the case and the feedback has been really positive. Some allies have said that they didn't know a particular behavior was perceived in a certain way and they were really happy that it was explained to them so they can do things differently in future. And that's great. That's what we hope to achieve.
8You mentioned community outreach earlier. Can you tell us more about this?
Yes, absolutely. We are also looking for ways to help improve the lives of others in the broader community of people of African Ancestry. COVID-19 has made it kind of difficult at the moment, but one project which I am really happy about is getting recycled laptops into the hands of disadvantaged students who don't have access to technology because of who they are, and where they live. Our local helpdesk is currently wiping clean the first batch of 30 laptops and installing Windows on them, to give to local boys and girls clubs.
9 February is Black History Month. How will the AAN be celebrating?
We are planning a series of activities including an Afrobeat workout. We've had a big discussion about whether we should do this on camera - I'm not sure I am co-ordinated enough so will probably keep mine turned off! We are also going to do Netflix parties so everyone can watch films together and share in discussion, and sending around some book recommendations, not to mention promoting the activities of all the other RELX chapters initiatives. There is going to be a lot to pick and choose from!
10What do you personally get from the AAN?
The first AAN meeting I ever attended was a DC chapter event. It was an online cooking exercise and someone was showing us how to make a meal. There was music and joking and laughing and it was good to meet other people of African Ancestry in RELX that I had not been aware of before, at all different levels of the company. So it was fun and inspiring at the same time. 
I think what I enjoy most about AAN is the opportunity it gives me to hear other people's stories. There are nuances in all experiences, and we all have a different perspective on how we perceive things. It's good to share these, and to be able to give allies new tools and insights that they can use to help effect change.
I'm proud of the AAN. I have to attend a lot meetings and it is the one meeting I always look forward to. It's just that good for my soul. I'm proud of its existence and I'm proud of the things we are working towards. We're still fairly new and it's early days in terms of accomplishing our goals, but I know that we will and I am excited for that.
"I think what I enjoy most about the AAN is the opportunity it gives me to hear other people's stories. There are nuances in all experiences, and we all have a different perspective on how we perceive things."