RX joined fellow members of the UFI Net Zero Carbon Events initiative at Cop 27 in Sharm El Sheik, Egypt on November 11 to officially launch the event industry's Roadmap to a more sustainable future. We celebrate the publication of the Roadmap, and reveal how it is informing our own journey to net zero.
In November 2021 RX signed up to the UFI Net Zero Carbon Events pledge, which commits members to measure and reduce their show emissions and publish their pathway to achieve Net Zero by 2050, reporting on their progress every two years. (In fact, we are committed to being Net Zero by 2040 in line with our parent company RELX, which has signed the Climate Pledge).
Launched through an alliance between the Global Association of the Exhibition Industry (UFI) and the Joint Meetings Industry Council (JMIC), the ambitious net zero initiative is supported by the United Nations Framework Convention on Climate Change (UNFCCC). Its aim is to attract and connect major events industry stakeholders around the world, including organizers, planners, exhibitors, venues, destinations and suppliers, to the rapidly growing movement to tackle climate change.
"The events industry has a special role to play" explains the UFI pledge.
"We provide the meeting places and market places to work on solutions to the climate crisis. At the same time we have a responsibility to minimise our impact on climate change."
For the past year, RX has been working with fellow organisers, venues and contractors on the Net Zero Carbon Events taskforce to create a common framework for all event industry stakeholders to meet the net zero goal. Hundreds of events professionals from around the world tuned in for the launch of the comprehensive industry-wide roadmap at COP 27 where it was described by Kai Hattendorf, CEO of UFI and JMIC board member, as the "the biggest, most inclusive action ever from our industry."
"At COP26 we just got started, with our pledge, and a huge amount of momentum. Now, at COP27, we're launching the roadmap."
"By COP28, we will have models for implementation, successful pilots to announce and share, and we will have companies beginning to report their progress into the framework"
Action stations
Collaboration is critical to progress on the roadmap which identifies five key action areas ‒ energy, production & production waste, food & food waste, freight & logistics and travel ‒ and provides clear carbon reduction milestones. The goal is to provide standard metrics for measuring the carbon footprint of events and avoid duplication of efforts where possible.
"Measurement is key—without it, you can't track progress," said Hattendorf. "The challenge in our sector is that every event is different. It's essential to take a united approach."
"As an organiser we are heavily dependent on local infrastructure and third-party suppliers and collecting data is one of our biggest challenges" agreed Helen Sheppard, Global Sustainability Director.
"Establishing a set of metrics against which we can determine a baseline, set goals for our events, and measure our progress over time has been a key priority for RX in 2022."
RX has focused on energy and waste data collection as a starting point and is already working with partner venues and contractors including ExCel London, New York's Javits Center, Messe Wien, Freeman and STANDout, to benchmark and reduce emissions. "Currently some 10-15% of our venues are reporting data so it's early days" recognised Helen.
"We have started to apply pressure to those who don't. Our US operations team recently wrote to every venue we use in North America laying out our future expectations for emissions data collection. In the meantime, we are using the data we do have to make assumptions for the emissions associated with our global operations."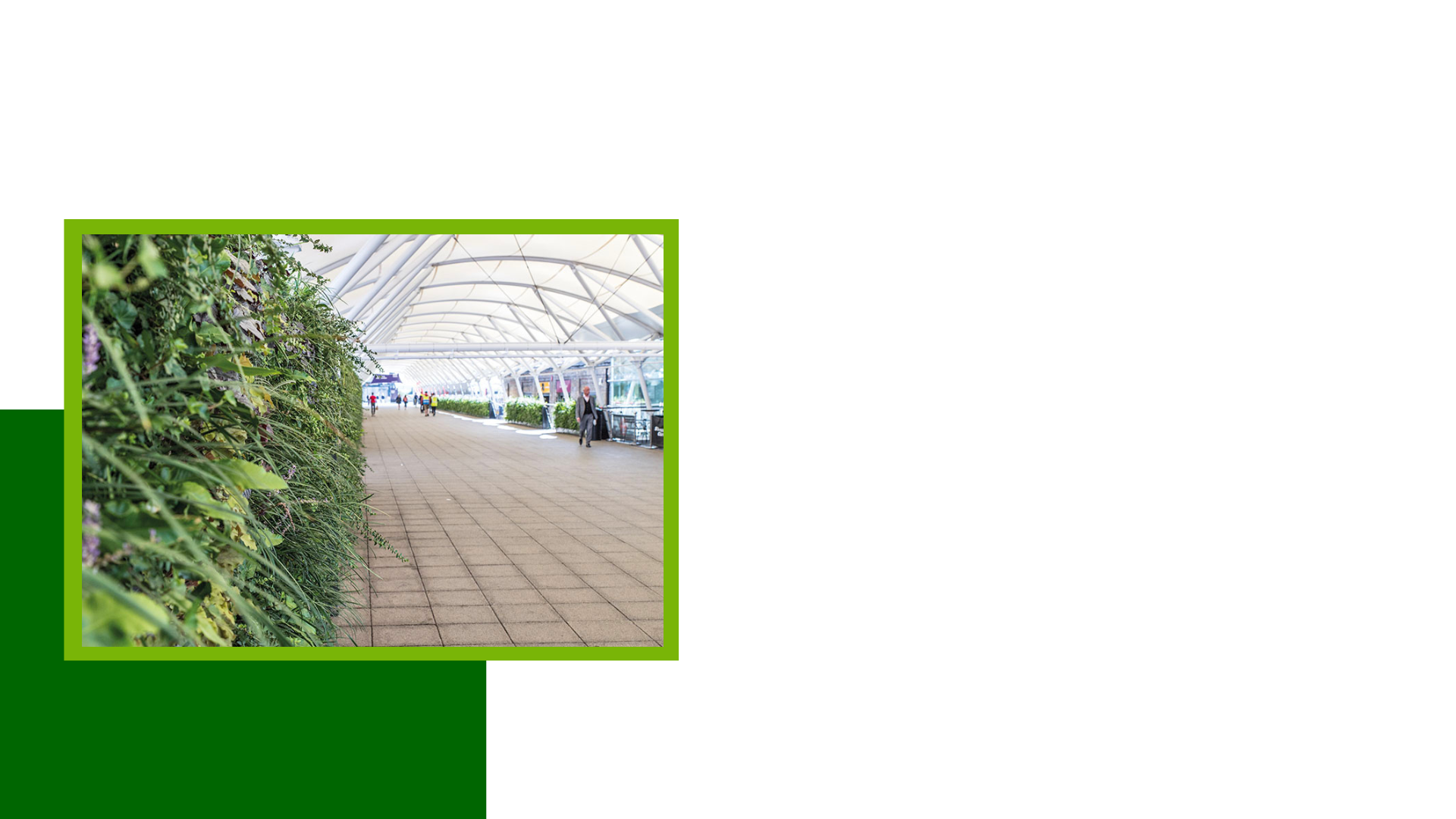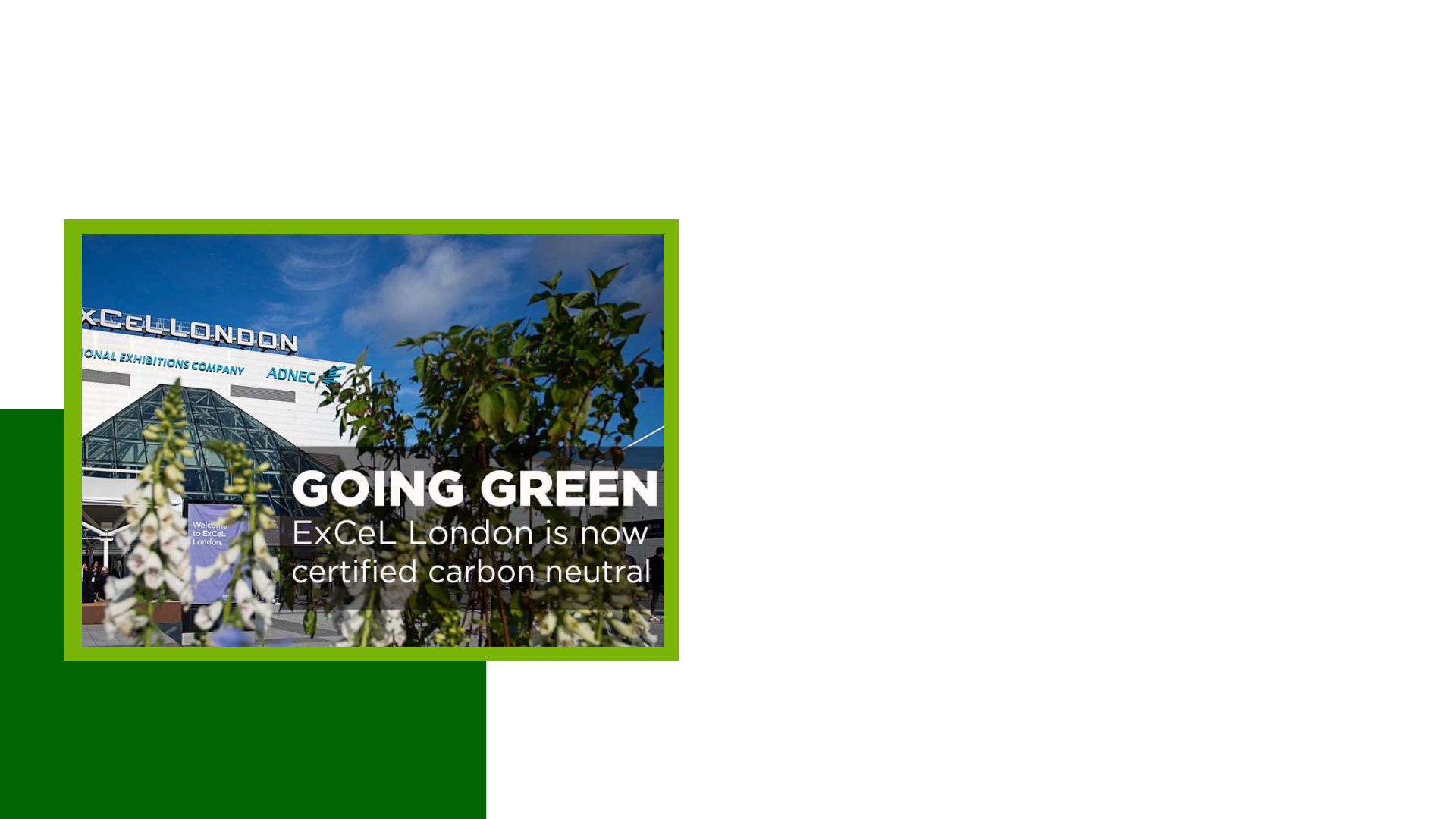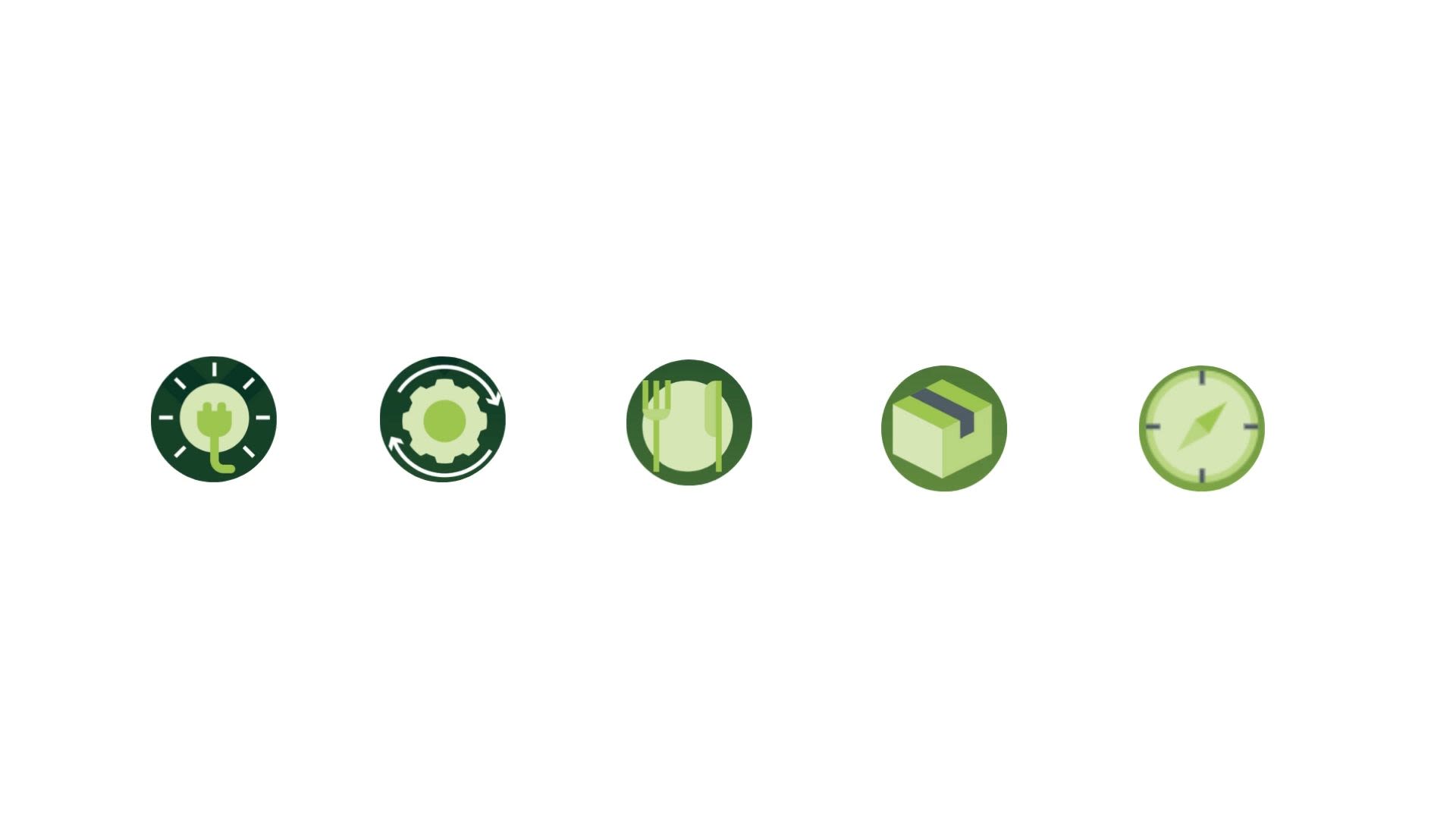 Alongside data collection, RX is introducing and piloting a wide range of initiatives to reduce and recycle the waste produced by our global event portfolio. RX-owned STANDout, one of Europe's leading stand building and event technology suppliers, has developed the new 'Vario' stand concept – a modular, reusable and customisable solution incorporating lightweight fascia boards and fabrics which is made using 80% material re-use resulting in a 40% reduction in transport volume.
Batimat, the world's largest event dedicated to building and construction, introduced a more affordable and responsible stand policy this year limited to five eco-friendly options with a maximum stand size of 99sqm. It is also sorting and recycling all waste. Aluminium China 2022 replaced partition boards with light booth construction materials such as fabrics in all RX function zones, and reduced carpet use by a third by decreasing the width of aisle carpets in the halls. Eco-friendly lanyards and badge holders made from plant silk and recycled plastic bottles made their RX debut at Big Data London in September. Food waste from New York Comic Con, ISC East, Vision Expo, National Hardware Show and other New York and Las Vegas-based events is being diverted to local non-profit organisations fighting food insecurity.
Reducing and mitigating the emissions of travel to events is perhaps the biggest challenge on the journey to net zero. Once again data collection is key to establishing baselines from which improvements can be made.
"RX is unusual amongst organisers in having a proprietary registration system which gives us access to a centralised pool of visitor data across our global portfolio of events. By analysing the distance travelled and destination of each attendee we can start to make some assumptions about emissions," explained Helen.
"We are also piloting new questions on our registration forms about modes of travel, and in our post show surveys to inform our data analysis."
Alongside this work RX is involved in a joint research project with fellow organisers Informa, Clarion, Emerald and Tarsus to understand the role of events for efficient and effective use of travel by enabling participants to undertake multiple meetings in one place, at one time.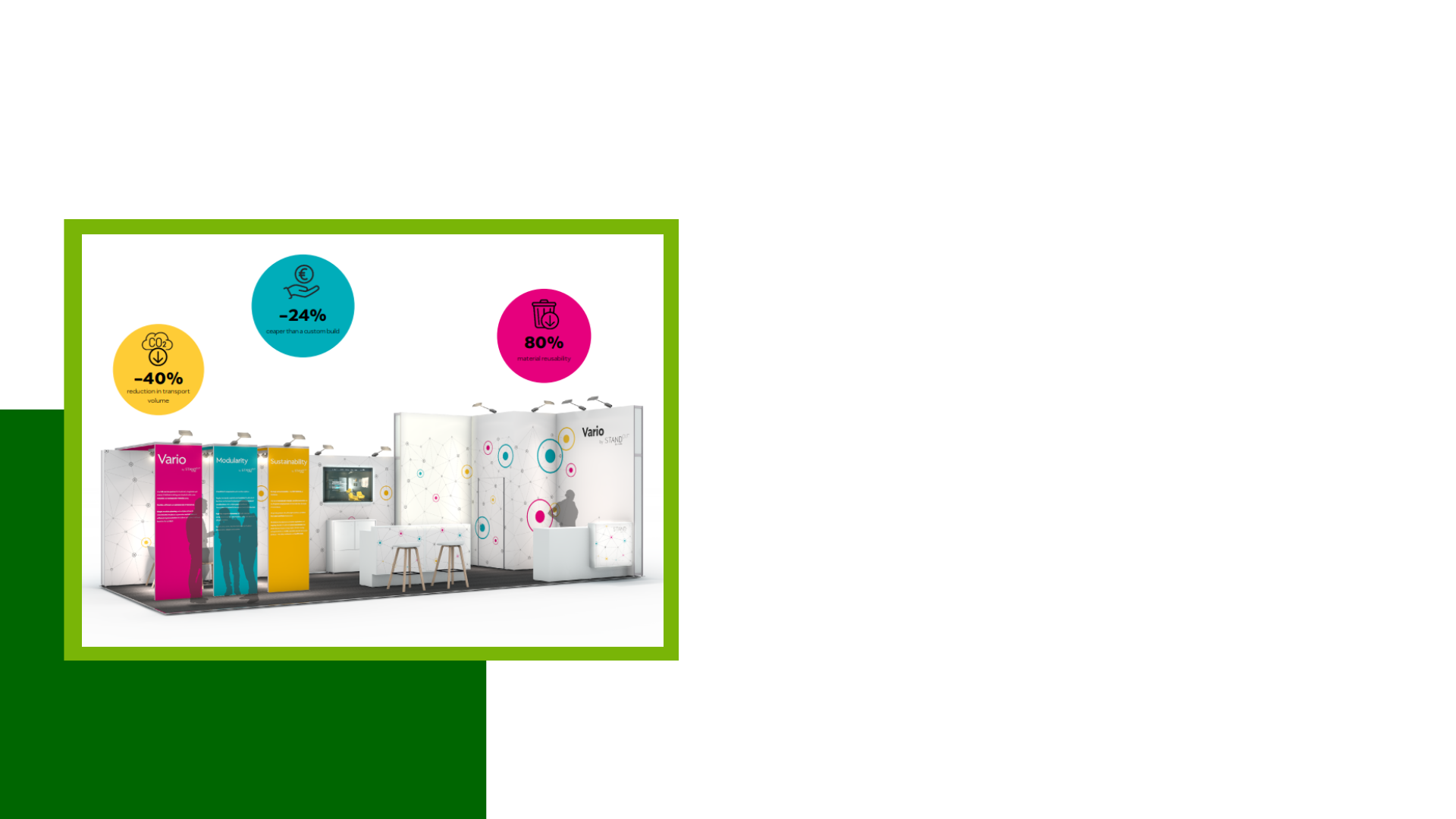 The RX Roadmap, and beyond
RX is committed to being Net Zero by 2040, and to making a 50% reduction in greenhouse gas emissions by 2030. In June we launched the RX Global Sustainability Council, bringing together colleagues from each of our Hubs around the world ‒ Americas, UK, Germany & Austria, France, Japan and Asia-Pacific. They are working together to champion RX's sustainability goals, share what works, and engage all employees in our journey to net zero.
"One of the key priorities of our Global Sustainability Council this year was to develop a carbon reduction toolkit or 'Playbook' to support all of our show teams in making more sustainable choices – be it through switching to digital catalogues, using sustainable badges and lanyards, recycling waste within the local community, or any number of other transformative opportunities" explained Helen. "The Playbook highlights the questions teams need to be asking of their suppliers, as well as providing practical advice on implementation and tips on how to engage customers with sustainable solutions."
"We aim to publish our own RX Roadmap to net zero in the first half of 2023" Helen revealed. "Work will continue with our partner venues to measure and reduce our energy footprint. We will also be prioritising production emissions and the reduction and recycling of waste. During 2023 and 2024 we will be piloting a wide range of sustainable solutions to determine which have the greatest impact, so that we can share and scale them up. Every day I am inspired by the people I work with – the engagement, the creativity, the adaptability, the innovation. Working together, I am excited about the impact we will have."