RX events deliver big opportunities for small businesses

The RX Building Business Series Part 3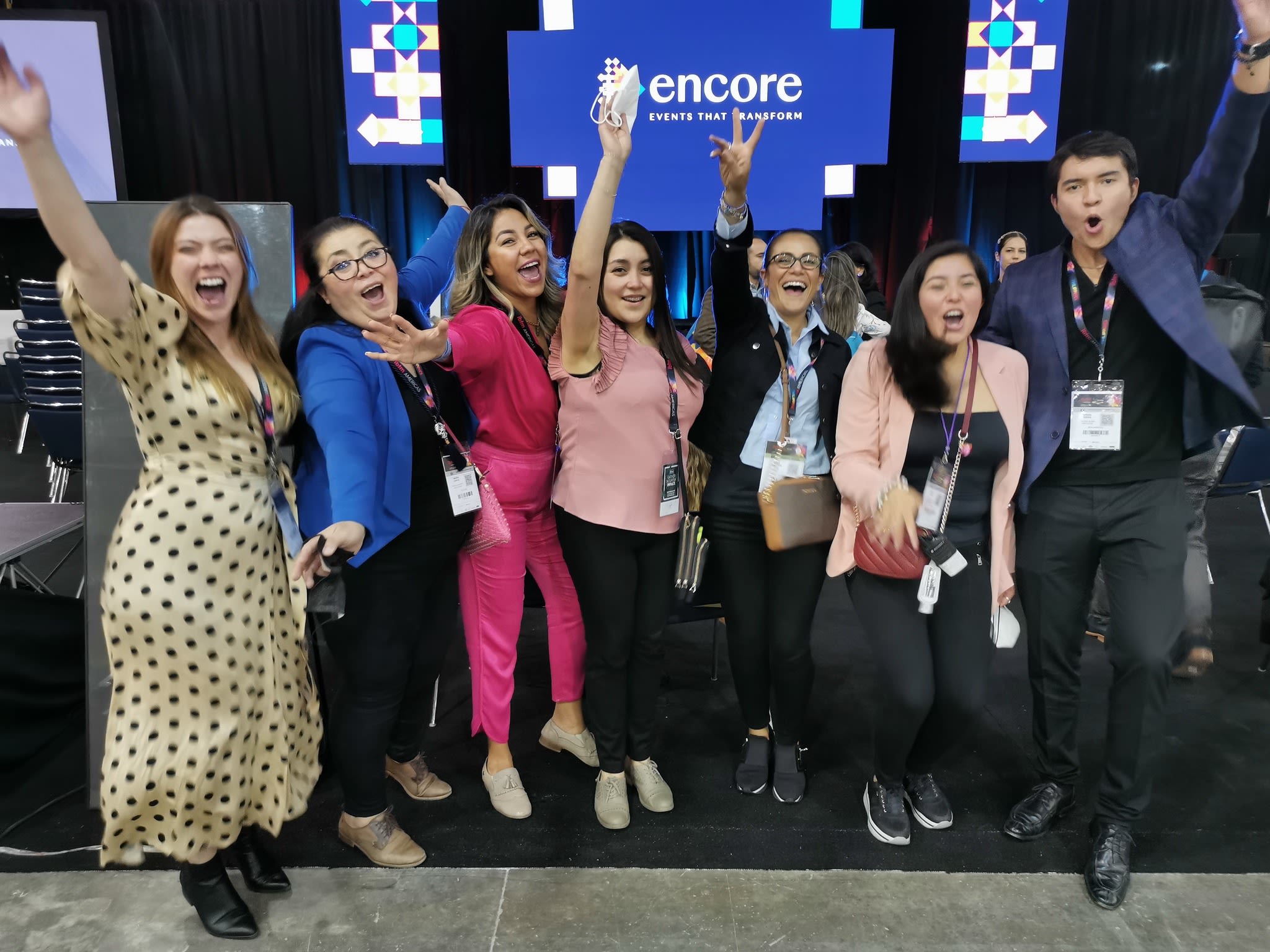 70% of RX exhibitors are small and medium sized enterprises (SMEs) who rely on trade shows to build business networks, elevate their brands, enter new export markets, and generate vital sales leads. In Part 3 of the RX Building Business Series, we look at the many and varied ways our events, are helping to propel small businesses into the big time.
According to UFI, the global association of the exhibition industry, 80% of trade show exhibitors are small and medium-sized enterprises (SMEs), equating to nearly 4.25 million small businesses who regularly turn to in-person trade platforms to meet qualified product buyers.
Trade shows have long been recognised as the quickest and cost-effective way to enter a market and build up an instant pipeline of quality sales leads. SMEs have been hardest hit by the absence of live marketplaces over the past two years, and their relief and excitement at the return of live events is palpable. In the latest customer survey by RX, 'maintaining contact with existing customers' and 'reduced sales' were among the top challenges cited by exhibitors, and 78% said that trade shows offer them something they can't get elsewhere. That 'something' is the power of face to face events.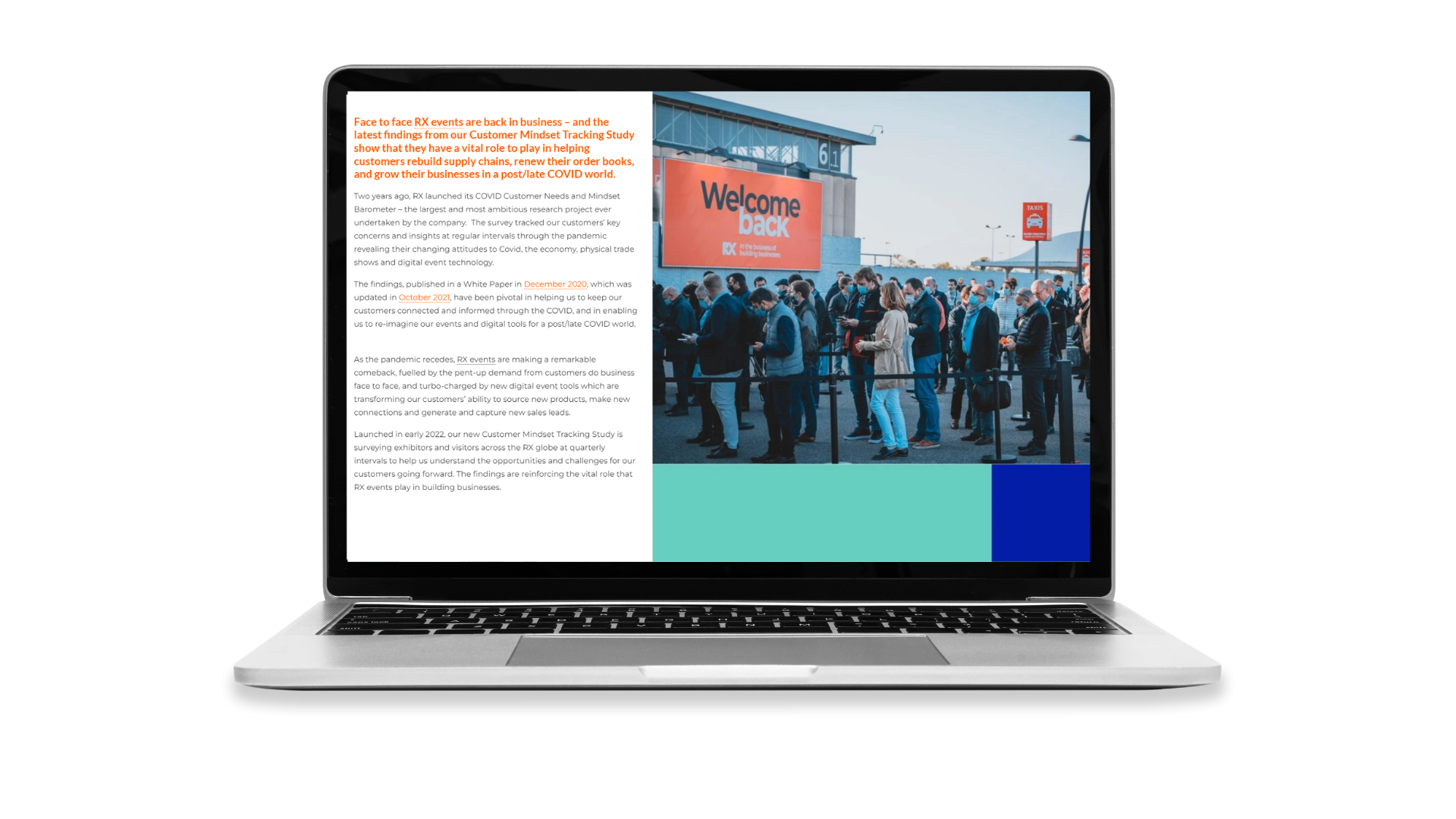 For a new business, nothing compares to the opportunity to physically show your products to a captive audience of qualified buyers. At RX events you can also cultivate personal relationships with prospects and potential partners; build vital brand awareness; learn about your industry and gain valuable competitive insights; achieve recognition as an award-winning innovator or sustainability champion; even attract seed funding for your big idea. You can also take advantage of AI-powered event digital and data tools which ease the exhibiting process, enhance your online visibility, and connect you with new buyers both at the show and attending remotely from around the world.
Opening doors to trade show success
Exhibiting for the first time can seem like a daunting prospect for a small business on a tight budget. Many companies make their first appearance as part of a trade association stand enjoying subsidised participation and marketing support. But our events also have support packages in place to help new companies access the marketplace and exhibit with confidence.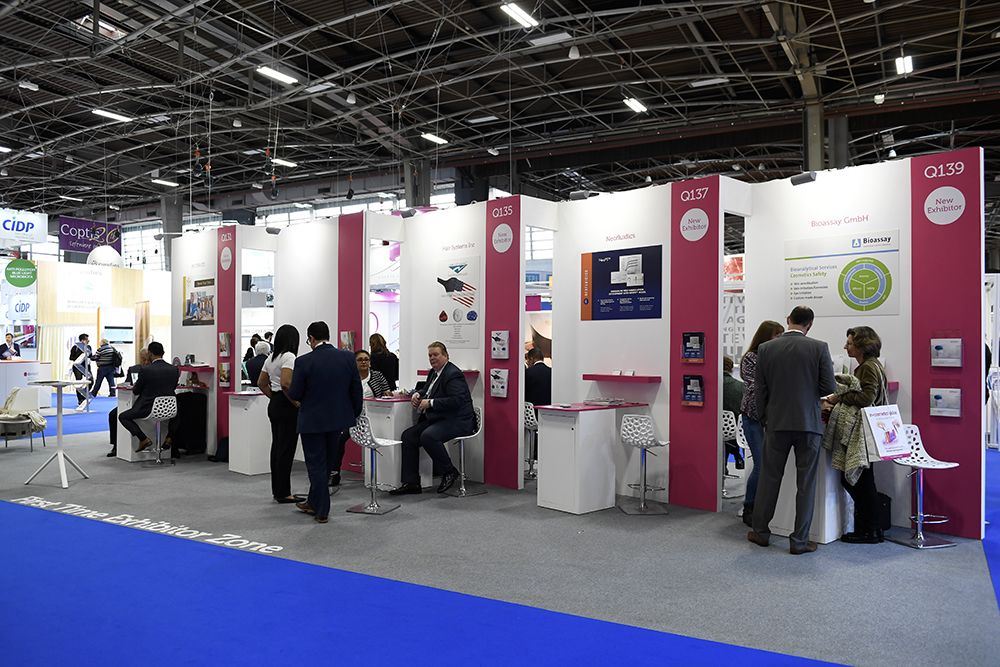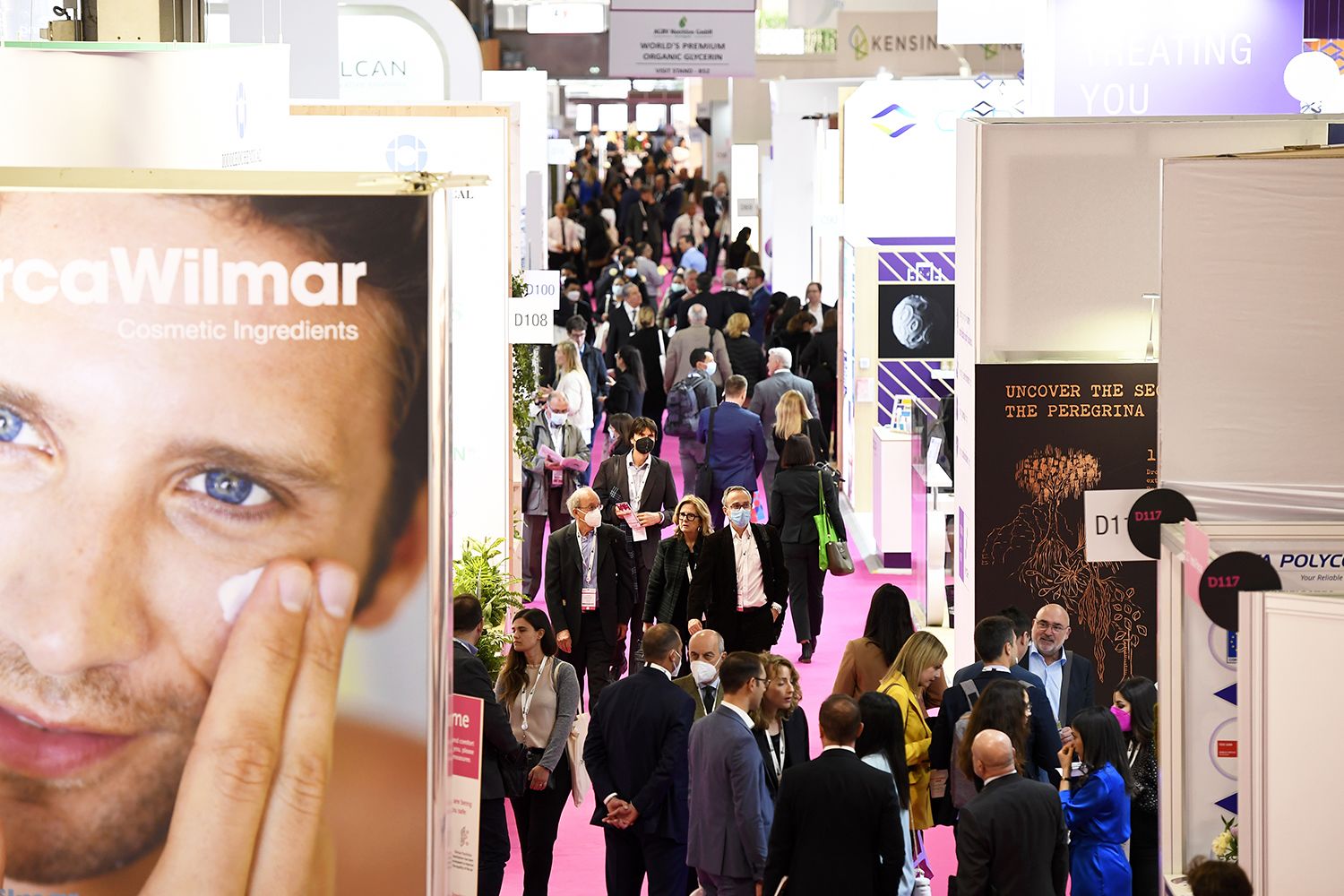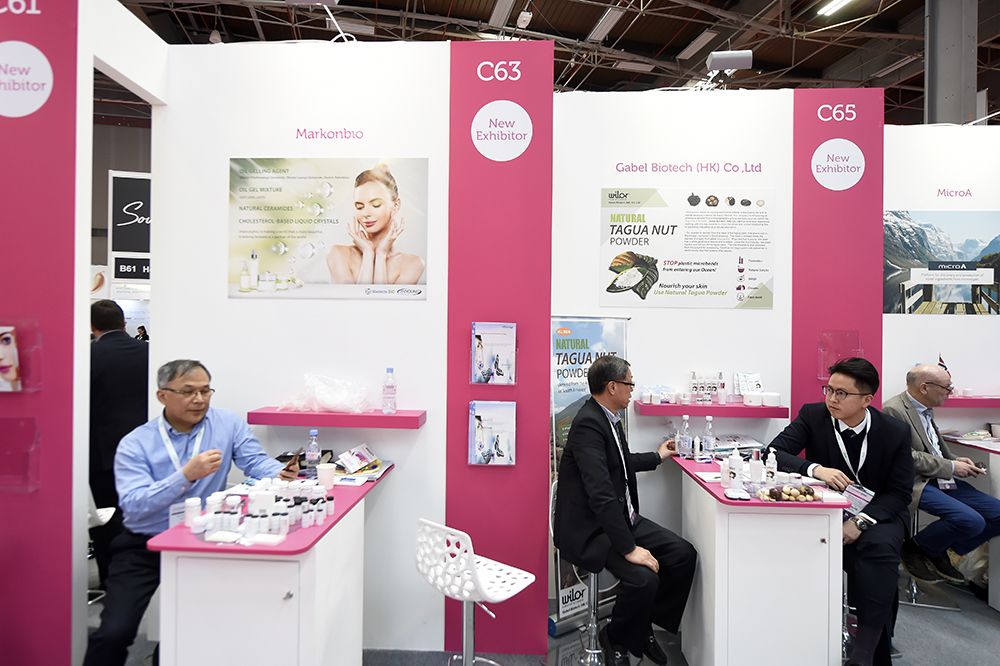 As the world's leading the leading cosmetic trade show for personal care ingredients, in-cosmetics Global is regarded as a prime opportunity for new ingredient suppliers to connect with cosmetics manufacturers and brands. The event has a long history of supporting SMEs and recently extended its support package for first time exhibitors from one year to three.
"We launched our 'First Time Exhibitor (FTE) Pods' several years ago to give SMEs more cost-effective access to in-cosmetics Global, backed up by dedicated marketing support, but in the wake of COVID we wanted to do more" said Exhibition Director Roziani Zulkilfi. "Our new three-year programme is designed to help our smaller exhibitors take their first important step into the world of in-cosmetics whilst also giving them the best opportunity for long-term success."
100 new exhibitors were among the 732 personal care suppliers at in-cosmetics Paris 2022 in March ‒ the largest Paris event in the show's history attracting over 8,000 buyers, 57% of whom were international.
BiCT, based in Milan, Italy, was one highly satisfied RX customer. "We received 450 contacts from 35 countries. This was a very positive experience that allowed us to launch our sustainable biotechnology products and services to the worldwide cosmetics market."
Also among them was Quintis Sandalwood, an Australian company which produces ethical raw Sandalwood for sustainably sourced cosmetics.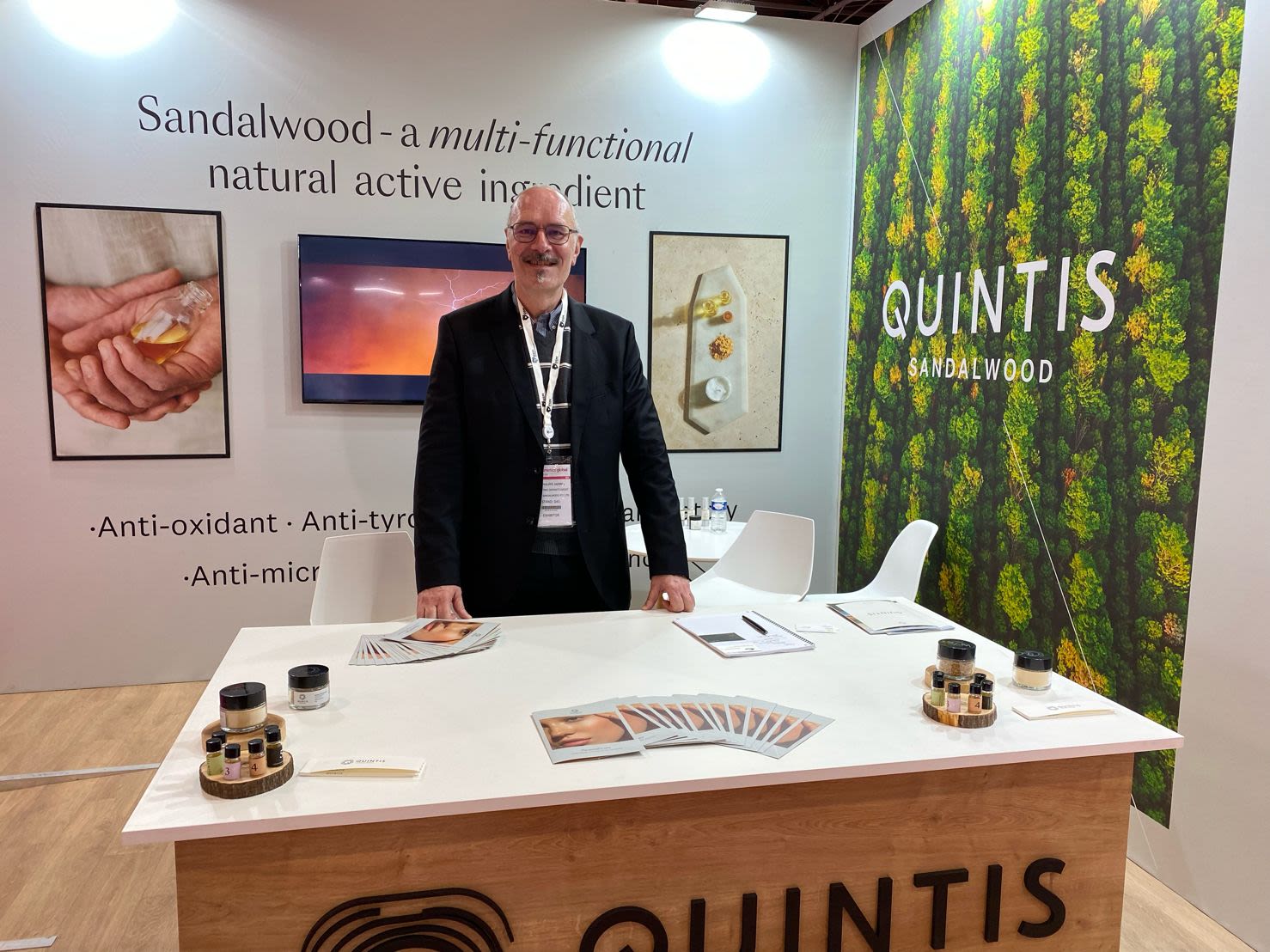 "The 2022 in-Cosmetics Global event has been a huge success for us, offering a key platform for us to meet, connect and collaborate with buyers representing global cosmetics companies. Participating at this industry-leading event has significantly catapulted our brand awareness and we can't wait to go back again in 2023."
RX awards and scholarships – a catapult to success
Infosecurity Europe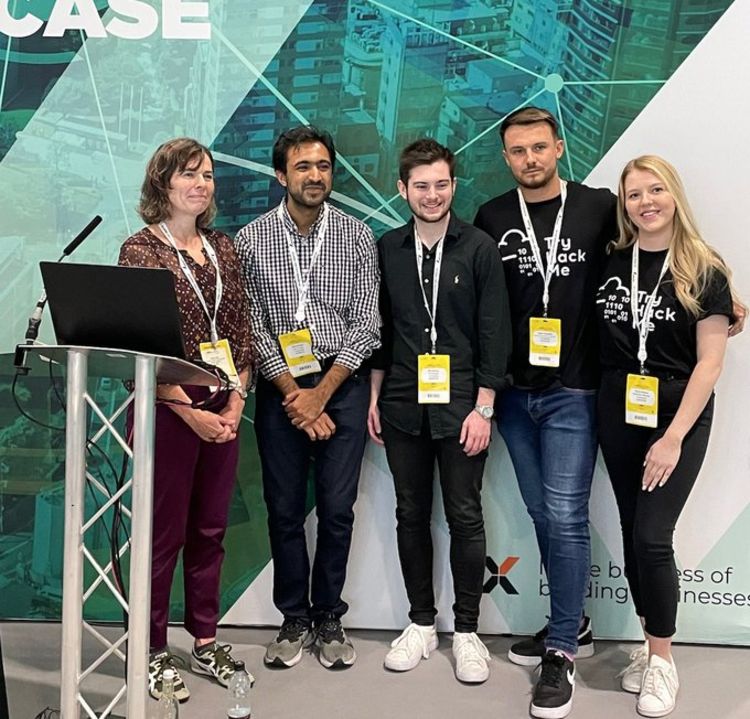 From start-up competitions to scholarship funds, RX events offer a variety of awards for first time exhibitors and SMEs which not only generate high visibility at the show, but can come with prize funds, mentorship opportunities and skills training. As such they can be a powerful business accelerator for small companies.
For the past six years, Infosecurity Europe has partnered with the Department for Digital, Culture, Media & Sport (DCMS) and Tech UK to find the UK's Most Innovative Cyber SME. Fourteen of the UK's most creative and original information security businesses were shortlisted and showcased in the Innovation Zone at Infosecurity Europe 2022 from 21-23 June before TryHackMe was declared the winner on Day 2 of the show.
TryHackMe provides hands-on, immersive security training through real-world scenarios, via a platform that anyone can access through their browser. The company received top billing in the DCMS Cyber Innovation Zone, two showcase speaking slots, and a feature article in Infosecurity Magazine, in addition to widespread media coverage.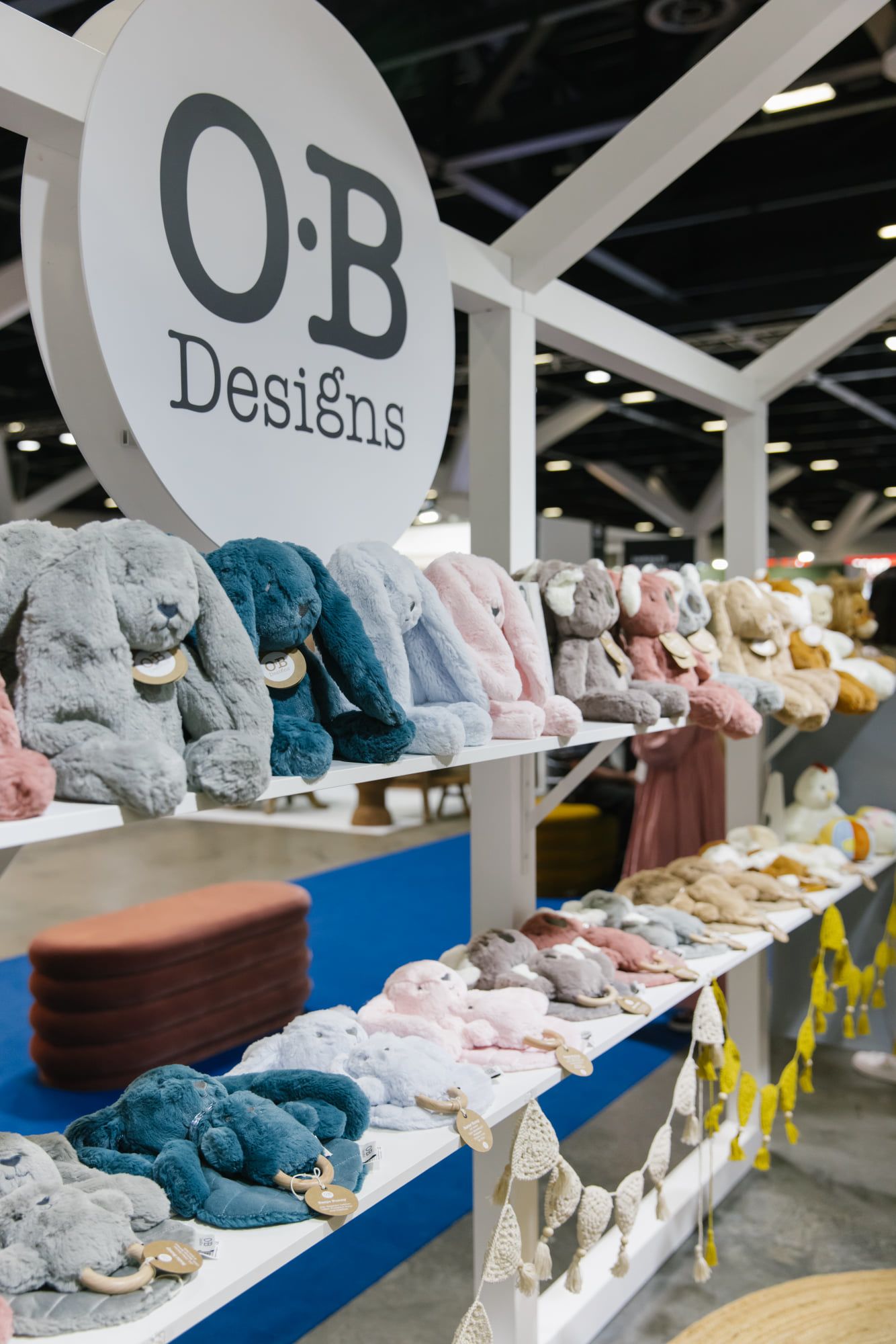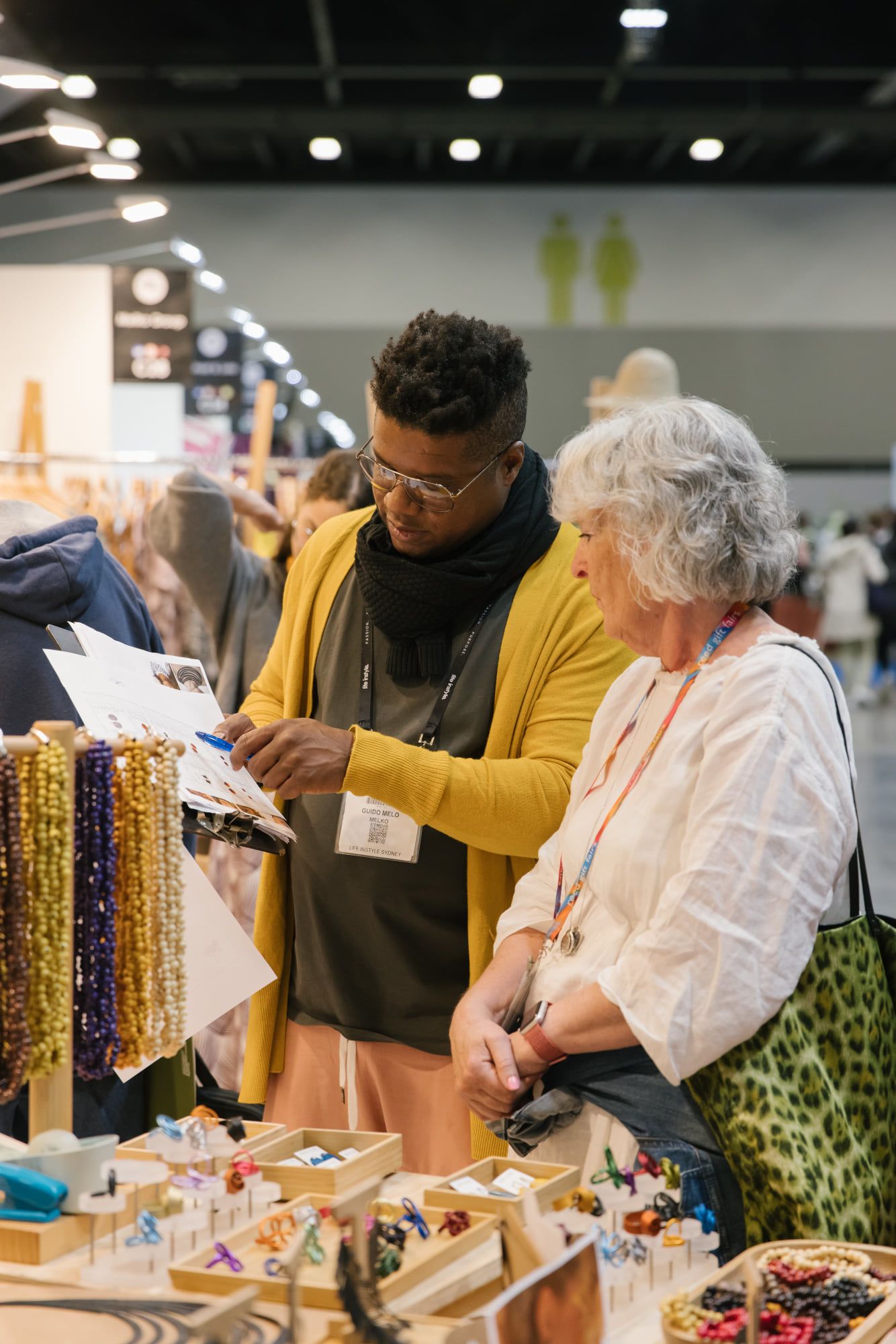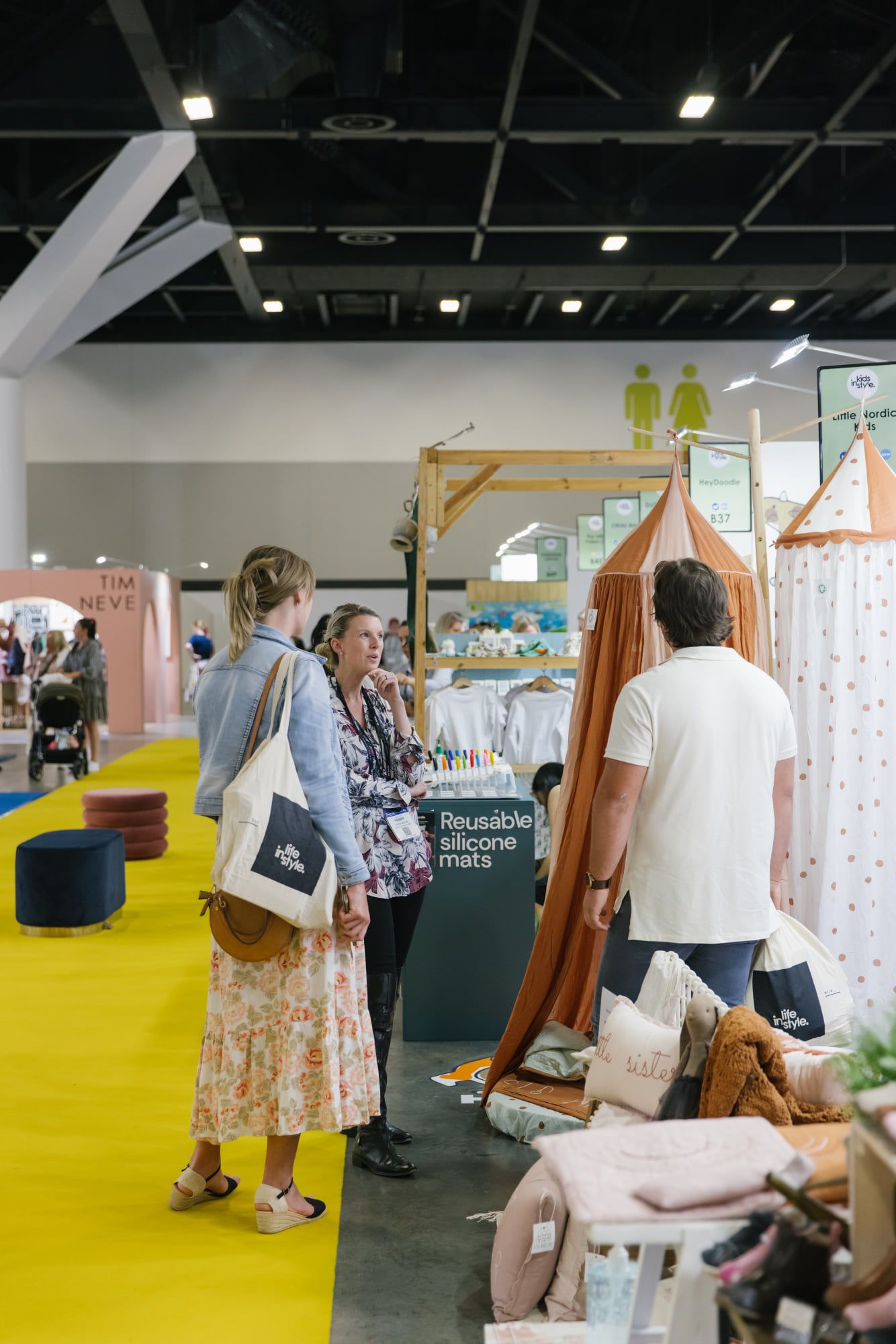 Held twice a year, in Sydney and Melbourne, Life Instyle is Australia's biggest curated trade event connecting boutique retailers with quality brands, the majority of whom are small, entrepreneurial organisations.
"We know what it takes to start a new business and wanted to help the brave movers and shakers taking the steps to build the business of their dreams," said Nina Vidale, Event Director. "So, in 2019 we launched our 'New Breed Scholarship' offering a prize package valued at over $7,000 including business mentoring, marketing support, and a stand at Life Instyle Sydney.
The 2022 scholarship was won by Megan Pollock, founder of Brisbane-based Second Scout, which she single-handedly launched in July 2021. Her cleverly conceived range of tactile 'routine helpers', planners and home organisation solutions was inspired by her own efforts to make life easier for herself and her young family.
As a complete 'newbie' to the world of wholesale, Megan was encouraged to apply for the scholarship by one of her first stockists. "As part of my prize I had sessions with a wholesale coach who talked me through my numbers and margins, advised me on my wholesale catalogue, helped me with my stand design and so much more," revealed Megan. "Life Instyle also organised a session with a local business mentor in Brisbane, a photoshoot which has been great for my website and catalogue, and an email campaign to their attendee database which drove many people to my stand at the show."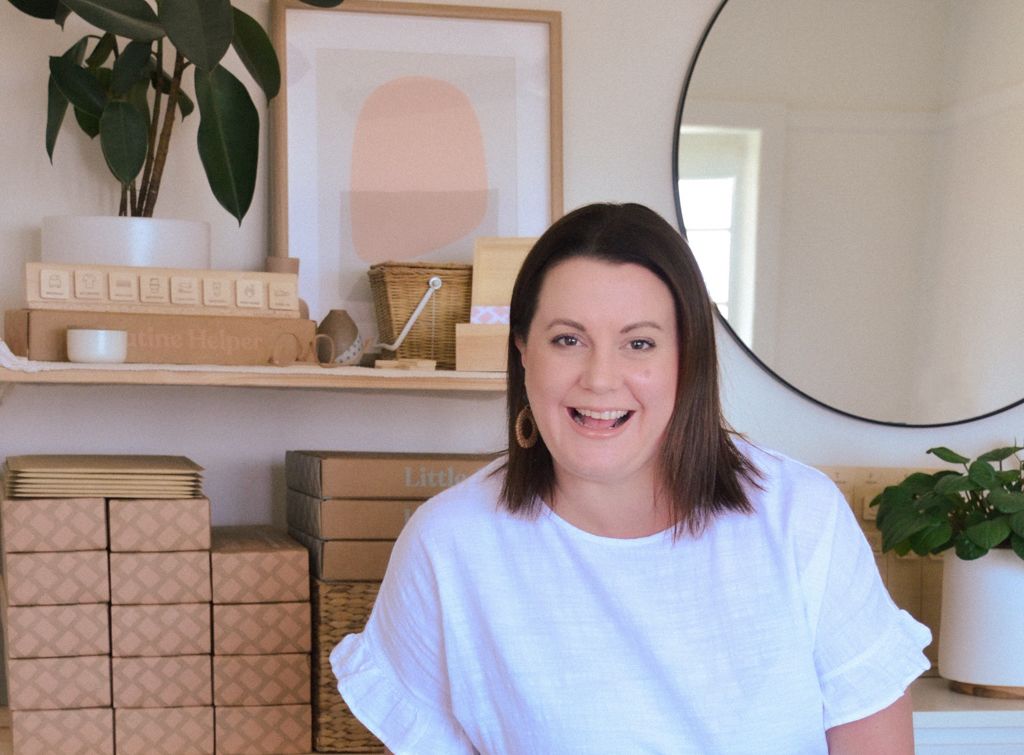 "For a tactile product like mine there is simply no substitute for retailers being able to touch and interact with it. I received over 80 good enquiries at the show in April, 10 of whom have already stocked my products and placed repeat orders. I can't thank Nina and her team enough for this scholarship opportunity, and for holding my hand every step of the way."
RX ‒ your trusted partner in international sales
Exhibiting overseas is one of the fastest ways for SMEs to enter new export markets. RX's International Sales Group (ISG) is a network of local market experts and agents in 47 countries. Every year, they assist some 24,000 companies with the implementation of their export strategies, resulting in billions of dollars of export business.
"We educate SMEs on new export opportunities and advise them on the best route to market, either alone or as part of a trade association group or national pavilion," explained Sales Manager Oral Sengonul, who has over 10 years of experience working with RX customers in Turkey to open up new export opportunities via our shows.
"We help them secure government grants and other financial support for where available, assist with organising their participation, and support them onsite. In short, we help them enjoy a profitable, trouble-free experience."
"I work hard to help new customers take their first steps with overseas exhibiting as I know from past experience how beneficial it can be," adds Oral.
"I always try to put myself in the customer's shoes to understand their specific business goals and tailor the right solution for their needs and budget. I also enjoy spending time with them at the show, where I am available to help them with the stand build-up, advise them on local business etiquette, and overcome any language issues."
Ankara-based FAF Valve have exhibited at several RX events to boost their export sales, including Pollutec in France and Mostro Convegno Expocomfort in Milan. "We appreciate the professional approach of RX Turkey's international sales team," said the company. "They never push us to make decisions but provide all the information we need to make an informed decision ourselves. We always feel we can rely on them when we choose to exhibit at an RX event."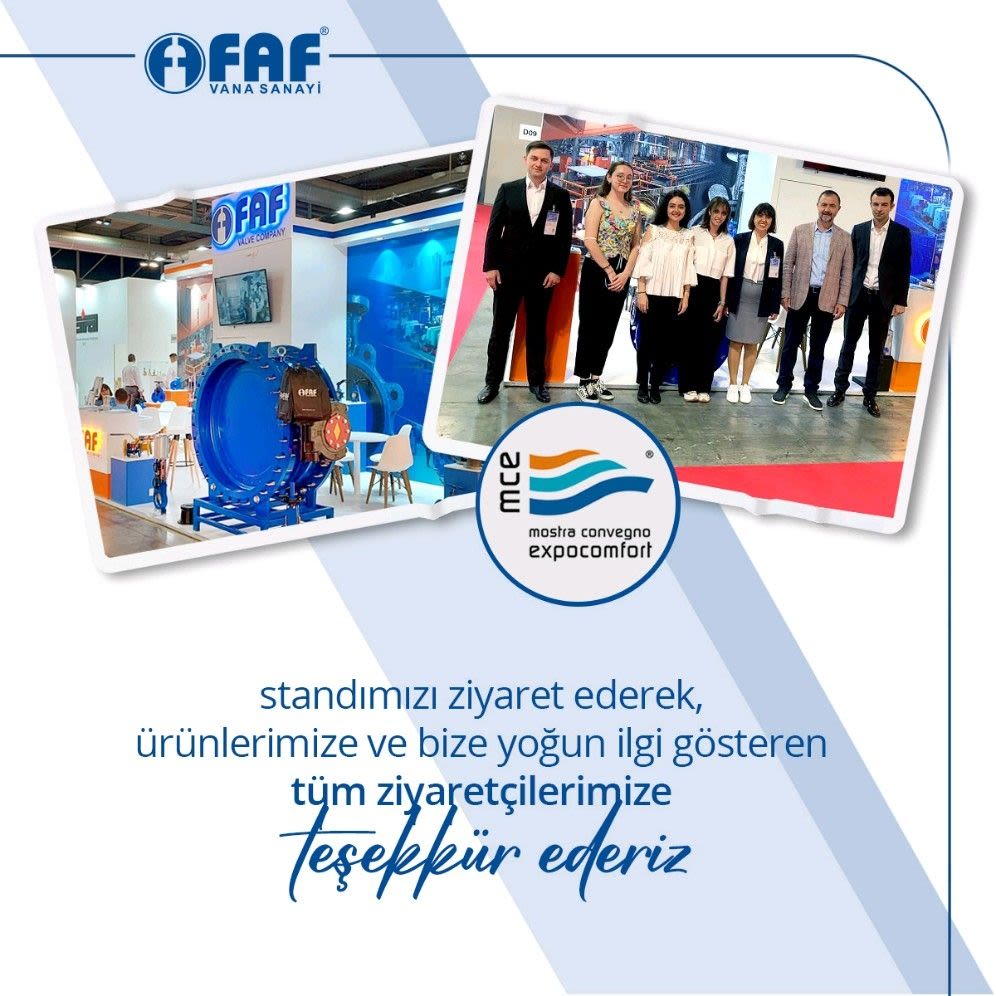 SME skills training and mentoring in South Africa
As Southern Africa's leading exhibition organiser, RX Africa has a proven track record of supporting SME development in South Africa – not only at our trade shows but through our partnership with SME TradeLinks.

SME TradeLinks is a 100% Black owned company that brings SMEs, entrepreneurs, financiers, public and private sector procurement managers together with export agents, and experienced business mentors and coaches, to form a powerful platform that supports and accelerates the growth of South African SMEs.
"South Africa is facing a huge unemployment challenge and entrepreneurship is presented as one of the viable solutions for addressing the challenge; however, the country lacks a strong entrepreneurship culture, as many people view formal government or private sector jobs as the only pathway to a good and economically secure life."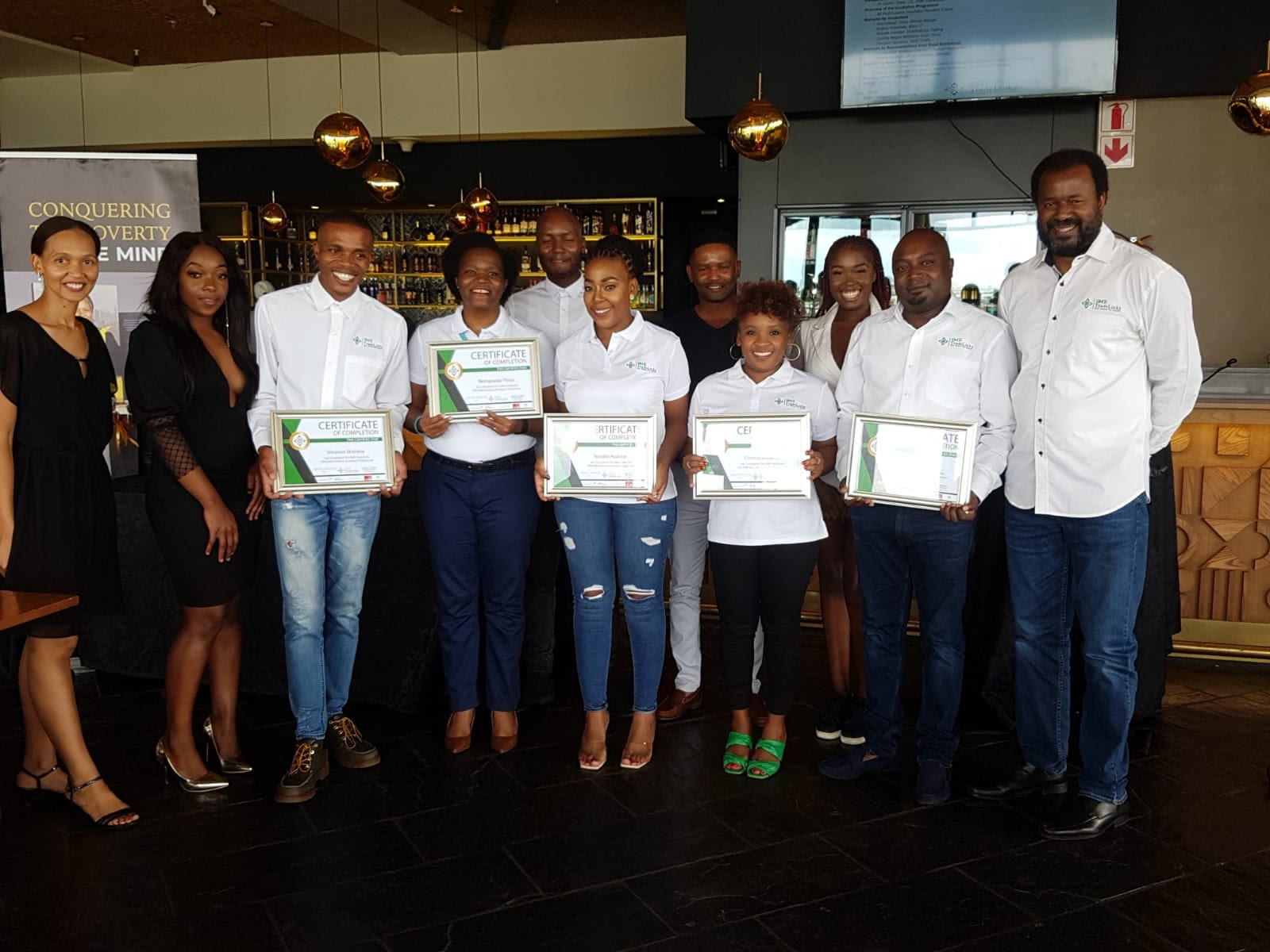 "This makes business development support critical, as it provides the necessary tools and guidance young entrepreneurs need as they steer their start-ups on their way to success and sustainability."
RX Africa and SME TradeLinks have been partners since 2016, implementing an incubation programme that supports small businesses that are already providing goods and services to RX or that have the potential to do so.
"Helping black- and women-owned businesses with skills development and job creation is a business imperative for RX Africa. We are actively involved in the implementation of the incubation programme which includes skills training, mentoring, coaching, and a small grant component."
"As a long-time supporter of investing time, effort and finances into entities whose initiatives will impact skills and job creation, we are proud to be associated with SME TradeLinks and its achievements."
SME TradeLinks puts out calls for applications to SMEs using a variety of channels to attract high growth potential entities in the tourism, hospitality and allied sectors, and help them build the critical capabilities they require to grow into thriving businesses.
"Through our many years of working with RX, we have established a solid SME incubation programme targeting the MICE sector," says Dr Siddo.
"By supporting small business development, RX is contributing to job and wealth creation in our society, and we are grateful that they have chosen to partner with SME TradeLinks in this endeavour."